São Paulo, Brazil is a huge, sprawling city, both rich and poor, both wonderful and dirty.  The first time I went there, I was very unimpressed, but the more I go, the more I like it.  Because it's such a large and important city in Brazil, it is cosmopolitan and has a lot to offer, like shopping, amazing food, interesting ethnic neighborhoods, and world-class entertainment. One of the city's best attractions is MASP, a fantastic museum in the center of the city, and the weekend markets nearby, so if you're wondering what to do in Sao Paulo, spend a Sunday on Avenida Paulista: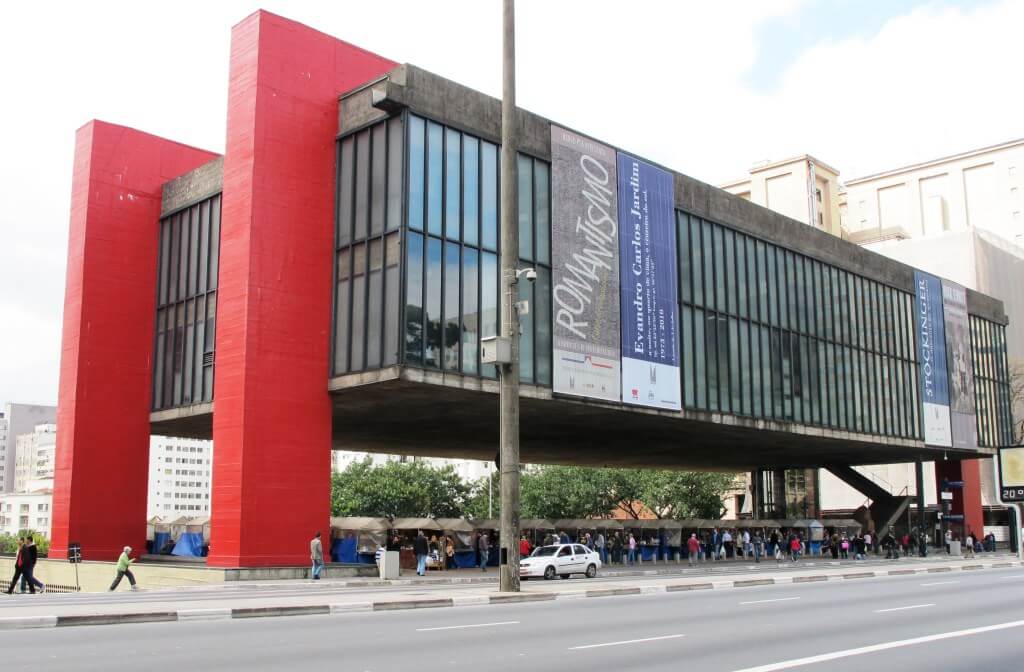 MASP: Museum of Art of São Paulo (Museu de Arte de São Paulo)
Why go to MASP?
1.  Excellent temporary exhibits and a very impressive permanent collection, which is considered the best collection of Western art in Latin America and includes works by many European masters, including Botticelli, Titian, Raphael, Rembrandt, Picasso, Monet, Renoir, Van Gogh, Matisse, Chagall, and many more.  (Wow!)

When I visited last year, I was extremely disappointed that the permanent collection was closed for renovation.  The temporary exhibit was open, and even though I went there expecting to see master works from the permanent collection, the temporary exhibit was so amazing that I immediately saw MASP's standing as an art institution.  It was a highlight of my trip despite the permanent collection being off-limits.

2.  The building, constructed in 1968, is well known in the city and is landmark piece of modern Brazilian architecture.  The museum stands on pillars under which is 74 meters of free space.  A huge antiques market is held in that space on Sundays.
3.  If you go to the museum on a Sunday, you must make time to shop the market held across the street from the museum.  It includes Brazilian handicrafts, clothing, and art, most of which is made by the artist who is selling it.  You can also buy traditional food from Northern Brazil, which is cooked to order by Bahianas (women from Bahia).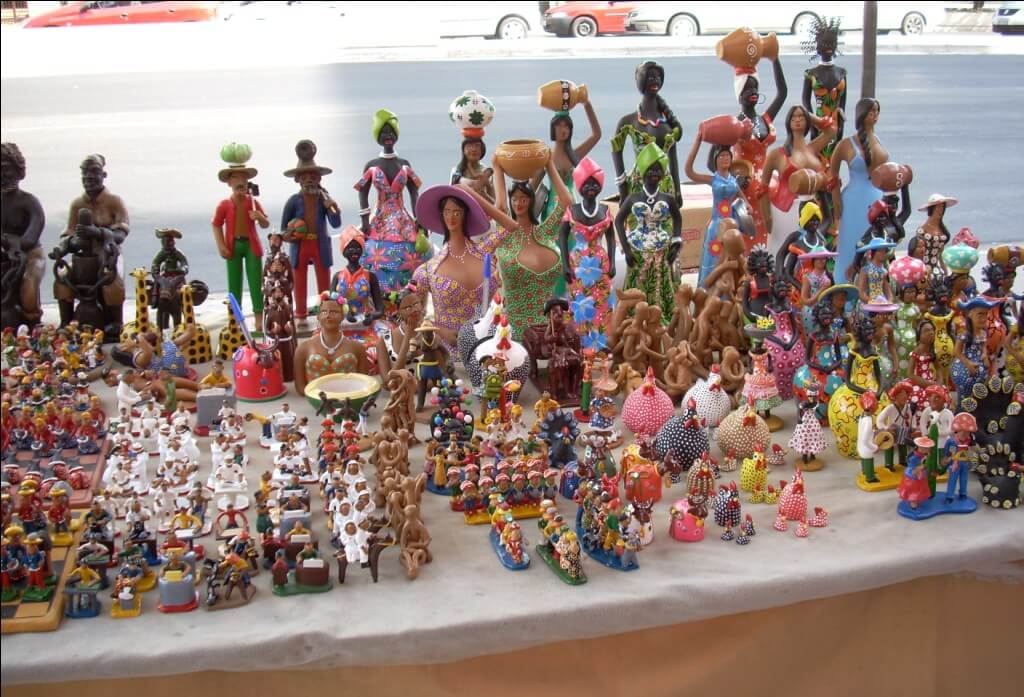 Logistics:
MASP is located on the big, modern Avenida Paulista.  It is open Tues. – Sun. 11-5.  Parking can be found in small lots next to the museum or in parking garages on adjacent streets.
Trianon Park across the street from the museum is nice for a stroll– sometimes musicians play traditional Brazilian music at the entrance, and you can see sculptures, tropical plants, and wildlife, maybe even monkeys.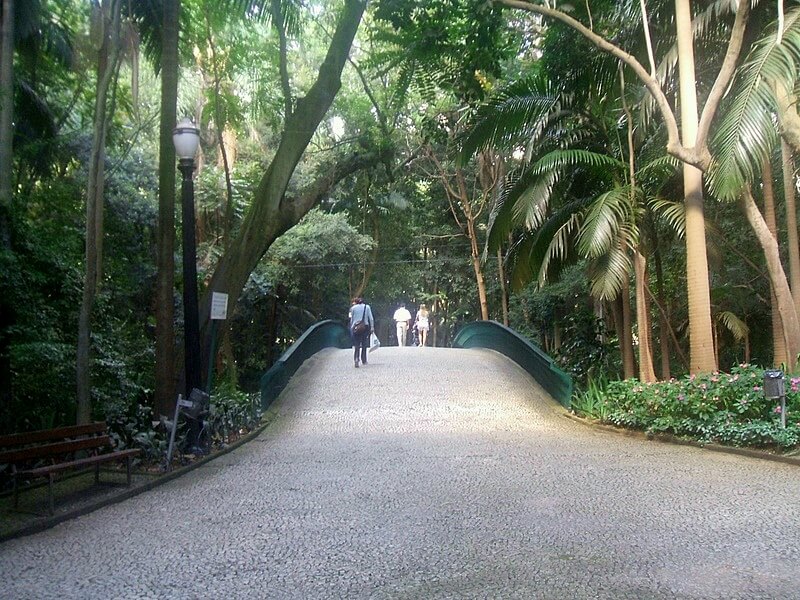 Have you been to Brazil? What are your favorite things to do there?