A day to ourselves to go somewhere new… As a married couple with two small children, we don't get that very often, if ever. I live in Sacramento, California, which means that I am surrounded by some truly wonderful places to visit, from San Francisco and Napa Valley to Lake Tahoe and the Sierra Nevada mountains, all within less than two hours.
When you think about having a day to yourself to explore a place near your home, what kind of things come to mind? For me, this day-trip to Sonoma was the perfect mix of wine, views, and art.
Gardens? Sculpture? Landscape architecture? Art? It's difficult to define the gardens of CornerStone. According to the website, each designer (including some of the world's top landscape architects) was given a parcel of about 1800 square feet and complete freedom. The result: an eclectic, impressive mix of outdoor landscapes and art installations that was right up my alley.
This one honors the Mexican immigrants who work in the fields of this area and was, according to Cornerstone, designed by the best landscape architect in Mexico.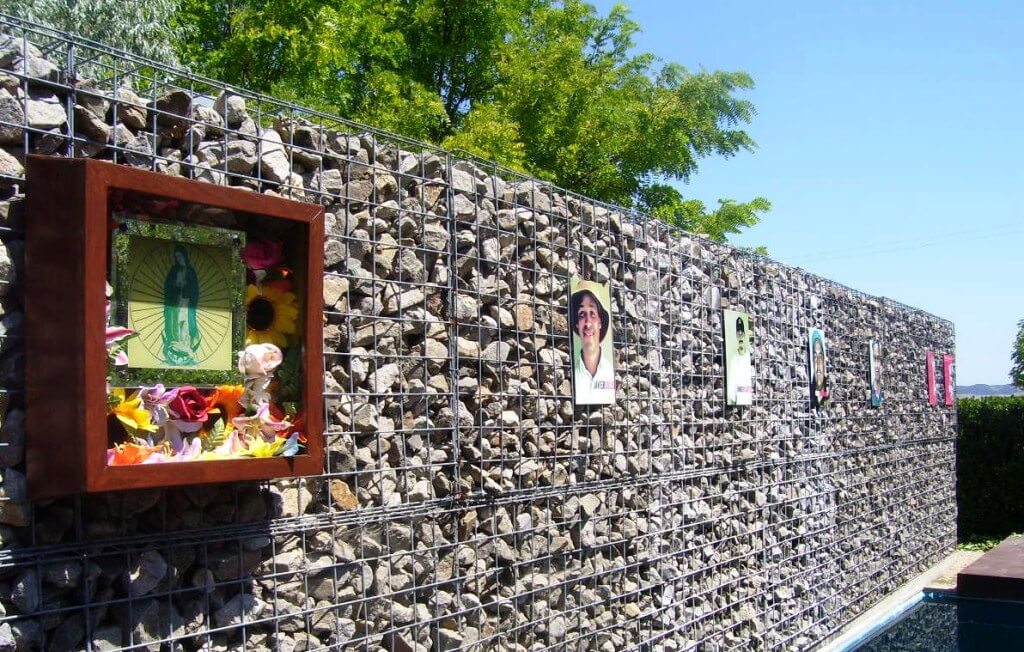 Did I mention the gardens are free? Check out Cornerstone's website for info.
And now for the wine… Everyone knows about Napa Valley, but right next door is Napa's match, the Sonoma wine country. People who know CA wine country often prefer Sonoma to Napa Valley because it's much more rustic. Instead of insanely beautiful, castle-like wineries that charge $15 or more for tasting and often are packed with tourists, Sonoma County is dotted with smaller, friendlier wineries, often without the big names but serving top-notch wine nonetheless. Some are reached by driving through tiny farms roads, covered in trees and barely marked with signs.
After visiting a couple wineries around the town of Sonoma, we set out on those little back roads for the lovely Gundlach Bundschu winery. It's been family-owned for 6 generations (i.e. unlike some Napa establishments, it's not owned by Disney or some other huge company). It's small and cozy. It has cave tours, vineyard excursions, and scenic picnic areas.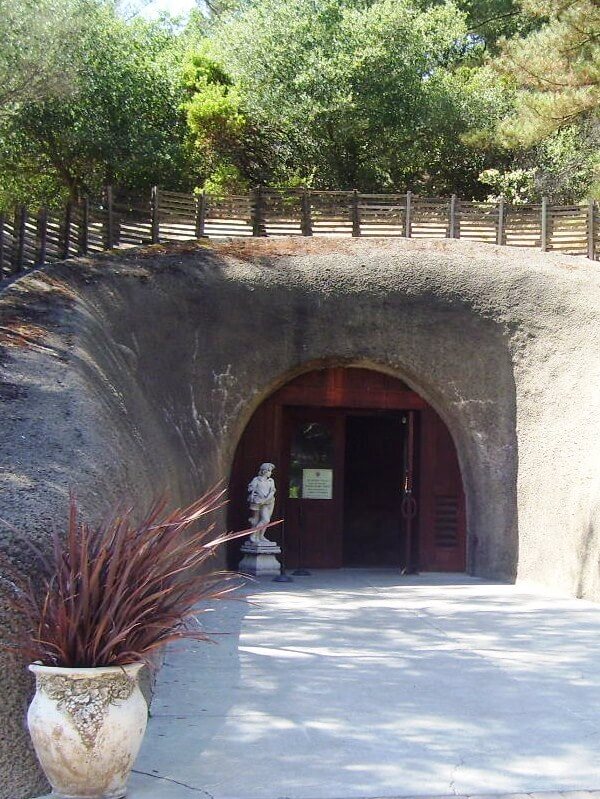 For me, the gorgeous drive through vine-covered hills to Sonoma, the fascinating outdoor art of Cornerstone Gardens, and the lovely wine-tasting at Gundlach Bundschu made a perfect day trip.
What would be a perfect outing for you? Have you been to Sonoma?