While my busy summer vacation starts to wind down, I happily bring you my interview with Mark from Mexico Unmasked. Not only is he one of the nicest people I know on Twitter, I also wanted to interview him because I like when people are passionate about a certain place, either where they are from or where they love to go. Mark is one of those people– as you will see, he loves Mexico! You can find Mark on Facebook and Twitter (@planetnomad).
1)  Tell us about your site and how you started travel blogging.
Sure. mexicounmasked.com is barely a year old and on it I write about a variety of topics from food, culture, and sometimes places that don't make it onto people's itineraries. For instance, I have a couple of brief articles on border cities, and as you may know Jenna, travelers to Mexico oftentimes bypass these areas due to the media-driven perception that's out there. This leads me to the second part of your question and what led me to blogging. For too long I would sit back and read all the negative comments people would make in publications, on blogs, you name it, about Mexico, and it grated on me and encouraged me to want to share the Mexico I knew I with people. I thought this might help bridge some differences between our two neighboring countries and foster some much-needed understanding. Was it a positive way to start blogging?  Maybe not, but it's grown into a real positive experience for me and the site has been well-received by my readership out there.
2)  I like that your site focuses on Mexico, and readers can get a real taste of the country through your words and photographs.  What is your connection with Mexico?
Thanks, I'm flattered by your comments!  Call me selfish but in my blog I'm definitely showcasing places and people that appeal to me and present a different side of Mexico that most of us don't often hear about or visit. Sure, I have visited the more touristy areas and enjoy those, but I can honestly say that the places I photograph and write about are truly what strike a chord with me and in my opinion, and as you put it, present a "real taste" of Mexico. After all, if one thinks about it, the real San Francisco is not found at Pier 39, the real Miami is not found in South Beach and the same can be said for the touristy sights in Mexico. To get to know a place you have to venture off the beaten path and immerse yourself in the neighborhoods where people live their day-to-day lives. As for my connection with Mexico it runs deep and can be traced to my family roots. Though I'm a third-generation Texan on my mother's side, my paternal grandfather was born in the late 1800's in a town in the Mexican state of Tamaulipas.
3)  Even though I have a lot of interest in Latin American culture, and my husband and I have both studied Spanish, I have never been to Mexico.  What would you recommend for a first-time traveler there?
Great question! As previously mentioned I try to steer away from the touristy areas, but in the case of someone who may not be familiar with the language or culture I would probably suggest visiting a place where there is ample opportunity to learn about the history. In my opinion, this is the best starting point for embracing everything about a country. From here, the seeds of interest begin to germinate and expand one's thirst for more discoveries. Sorry that sounds so "guide bookish" but I'm stuck and can't put it any other way at the moment!
4)  Tell us about a favorite trip or favorite travel experience.
I have so many, but one that stands out is a trip I took to Greece in 2004. It was in the spring and right before the Olympics that summer and the people and sights were abuzz in great energy. I spent a good week in Santorini after cancelling a trip to Mykonos because I felt such a good vibe on that island and the people were some of the nicest I've met in all my travels.  Ahhh, to go back there someday!
5)  What is one way that you can make a positive difference in the world while traveling?
I think being a good ambassador of one's country and maintaining a great dialogue with people goes a long way in breaking down political differences and skewed views of one another. Putting our best foot forward, not only back home, but also while we're on the road pays off great dividends in my opinion!
6)  How do your travel choices reflect who you are as a person?
I think my travel choices certainly reflect my personality a lot. I've always seen myself as being curious, frugal, a lover of people and a light traveler. These preferences all factor in when I go places. To me, staying at a budget place, seeing some off-the-beaten path sights, engaging with the locals and needing no more than a backpack is an ideal trip.
7)  I love your series of interviews with local people you have met during your travels in Mexico.  What inspired you to start this series, and how did you choose who to interview?
Thank you!  I really enjoying doing the MOSAIC series and meeting so many interesting people. I started it because I found out that during my travels I've always gravitated to people more than to the sights and I'm constantly chatting away about all kinds of things. So, I guess it's been a natural extension of my personality and my propensity to be a chatterbox…haha! In terms of who I interview, I really have no formula and just want to present people with diverse backgrounds who might have something interesting or curious to share with us.
8)  What are some travel lessons you have learned recently?
To leave my tripod at home!  It's traveled with me on my last three trips and has not been taken out of its case. I need to stop lugging stuff around which I'm not going to use…ugh!
9)   What are your specific hopes for your future travels?
To remain healthy, curious and be a good world citizen to my new friends! Oh, and of course, more great discoveries throughout Mexico!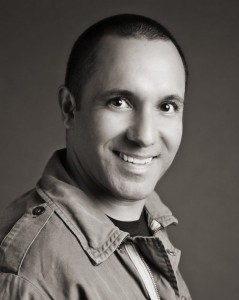 Mark is a third-generation Texan living in the San Francisco Bay Area for over 13 years now. He is a writer, actor and lover of all things Mexico and shares his passion on his site:  mexicounmasked.com.  To date, he's traveled to over 29 states throughout Mexico and aims to visit the remainder real soon.