Bright sun on the rolling grass, deer and elk standing proudly on the hills, beautiful black and white cows calmly patrolling the meadows, elephant seals barking noisily, wild expanses of  rough sea… This is what we were treated to during a weekend get-away at one of California's best, Point Reyes National Seashore.
We made this trip with my older son, who was about 19 months old at the time. It is a magnificent place for children to explore but is by no means a children's destination. It is raw nature and beauty that anyone will love.
The drive was 2 hours from our house in Sacramento. That's about the limit of sane driving with a toddler. We rented a small house overlooking Tomales Bay with my father and stepmother.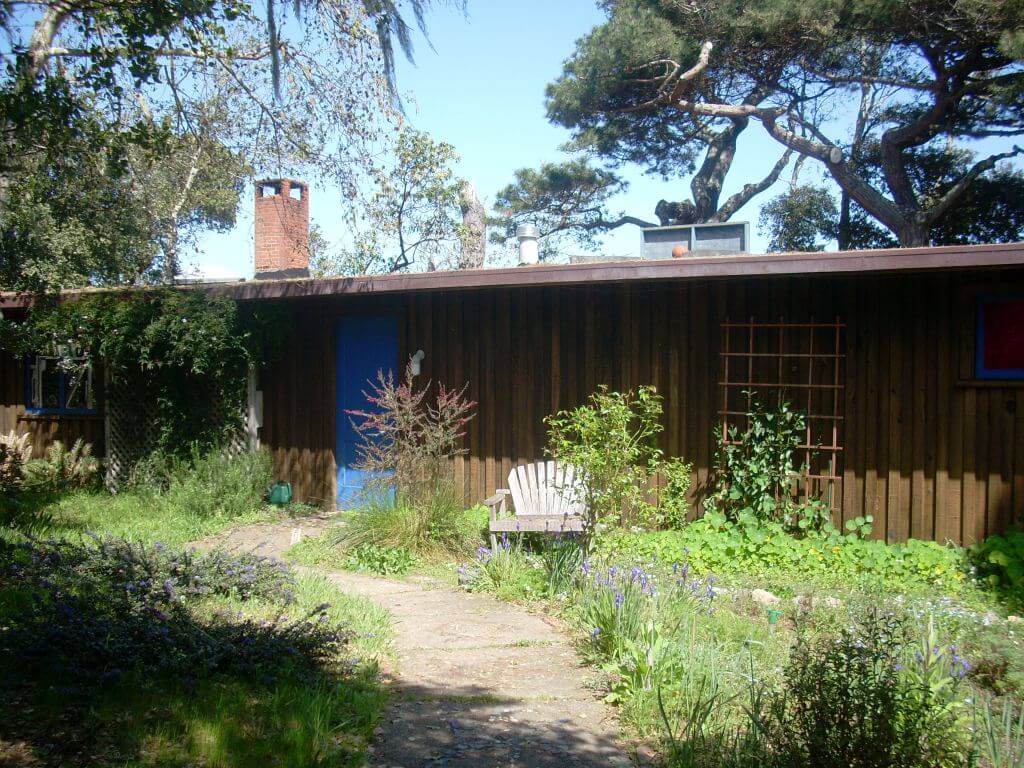 I believe that renting a house when traveling with kids is the best choice. The house gave us the freedom to do what we wanted without worrying about other guests. The space outside was lovely– we played ball and walked to the beach to throw rocks a couple time a day.

Like many houses on the coast of California, this one was rustic and had floor-to-ceiling windows to take full advantage of the view.
A kitchen is a must when vacationing with children. My dad prepared pancakes for breakfast just as he would at home– it was easier and cheaper than going out and made my son happy.
The peninsula is a lot larger than one might imagine.  Our first stop was one of the peninsula's rugged beaches.
I probably don't need to tell you how excited my son was about being on the beach for the first time.
Because the peninsula is so large, we had to come back to explore further and visit the lighthouse. The weather on the coast of California is notoriously moody. We got a bit unlucky because it was an unusually windy day… and here that means there was some serious wind! But at least we had all sun and no dense fog, which is so common here in the summer.
But who cares about the wind when you get views like these?
Winter and early spring in California is whale-watching time. We were there at the very end of the migration season. We looked and looked but saw none. Maybe next time…
This lighthouse, on the tip of the peninsula jutting way out into the sea, seems like a crazy place to work. It was built in 1870 and used for more than 100 years. Heavy fog in this area means visibility can dip to little more than one hundred feet, so it was a dangerous place for ships going to and from San Francisco.
A view from the car. I could have driven around there all day. So gorgeous.
The pure beauty of this place reminds me of why I love living in California. And the ease of taking our son along reminds me of why I love traveling with my kids.
Have you been to Point Reyes National Seashore? If so, what was your experience like?
What places do you love for their have wild, rugged nature?
(Photo credits: all the photos are mine except the first two, which are from Wikimedia Commons).
Pin It