Brazilians love their cod. It's not the kind of cod you might be thinking of. Instead, it's the kind "from the old country" (in the case of Brazil, that means Portugal). Bacalhao is dried and salted because that's how they used to keep it from going bad before refrigeration. My mother-in-law plans meals around bacalhao months in advance. It's that special.
Bacalhao is usually eaten on holidays and other special occasions. The last time I was in Brazil, our family planned a big family dinner for my son's birthday party. First, we paid a visit to the huge indoor Municipal Market in São Paulo.
My mother-in-law was on a mission to get the best quality main ingredients: the dried cod and beautiful olives.
Before the cod is cooked, it is soaked in several changes of water at least overnight to remove the salt.
Much of what Brazilians eat seems to be straight out of Southern Europe. The olives are no exception.
Back at my in-laws' house, my husband's mother, sister, and brother-in-law spent most of the morning cooking. We had several platters of food. The bacalhao dish consists of pieces of cod cooked with lots of onion, potatoes, tomatoes, red peppers, olives, parsley, olive oil, and tomato sauce. Because no recipe is followed, it never looks or tastes exactly the same.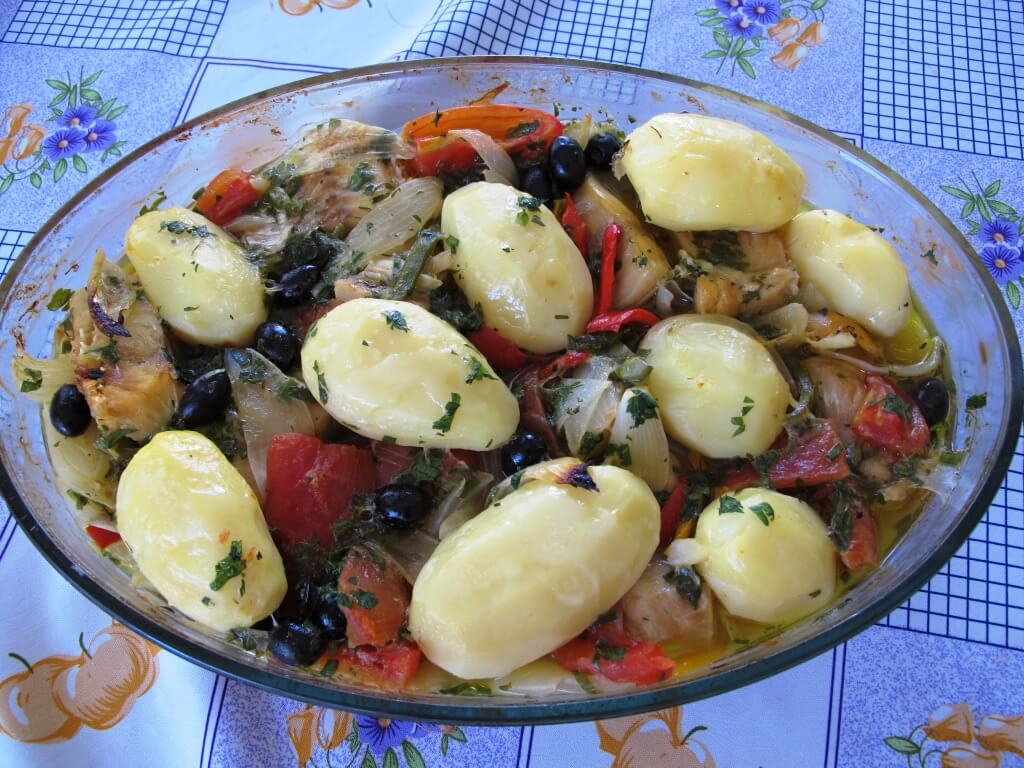 And my brother-in-law made these fried delights: cod, mashed potatoes, and herbs, all rolled together and fried in olive oil:
Brazilian food varies a lot depending on the region. If you spend time with Brazilians in São Paulo or other parts of southern Brazil, you are sure to come across bacalhao. You may even find yourself sneaking pieces of it back in your suitcase! Or  not

This post of part of Expat in Germany's Food Friday series –click to see more posts about food.