Sometimes we need to get away, no worries about the e-mails that should be answered, the work that should be finished, the pile of mail that should be organized. . . even if it's just for half a day. Napa Valley is less than an hour from my house, and in November, it's my favorite getaway. Not only are the vines incredibly beautiful, the weather is also fantastic (high 60s and sun in late November this year). I've gone there three Novembers and have not been disappointed by the colors or weather yet.
Need more inspiration to visit Napa Valley in the fall? Here it is: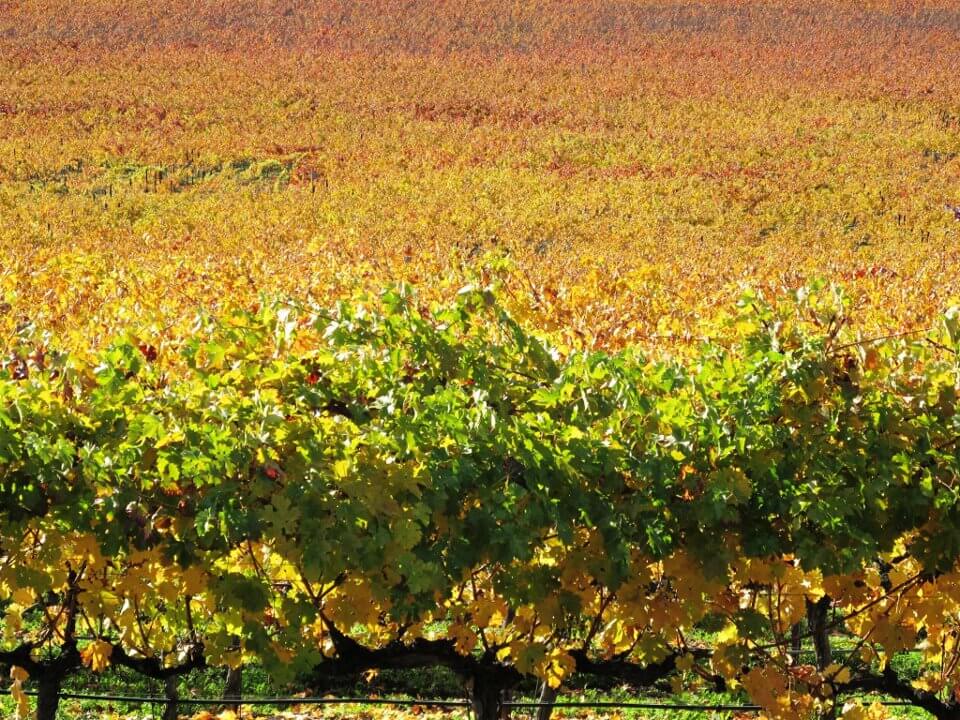 More coming soon about what was special about our day in Napa Valley. In the meantime, find out why I love the diversity of California wine country.