I had heard a lot about Oxbow Public Market. People said that it was a place not to be missed, so I had pretty high expectations when I finally went there recently. At first, I was a little surprised that it wasn't as big as I had imagined. However, the more I looked around, the more I liked it. I only wish we had come when we were hungry instead of after a late lunch at the end of a busy day trip to Napa Valley.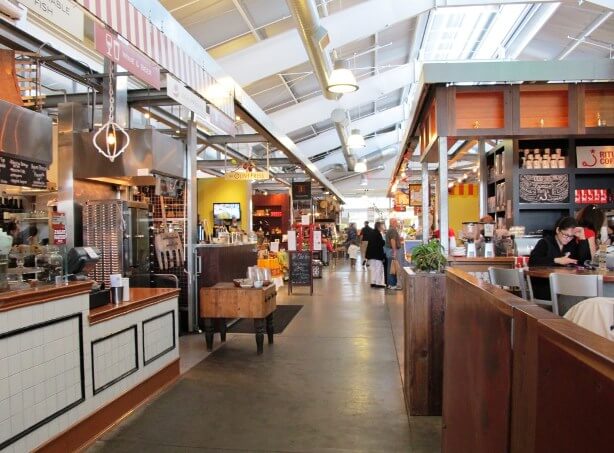 The market is full of purveyors specializing in local, artisan products. Oxbow Wine Merchant is a great place to grab a drink; a fine selection of cheese, nuts, and even fig cakes caught my attention. Behind these windows is a riverfront patio.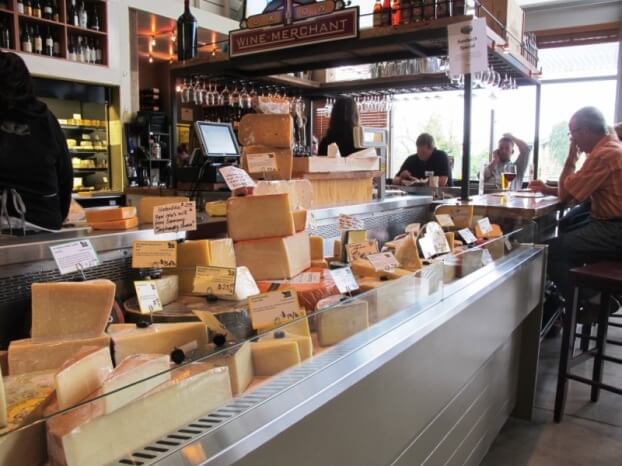 Next time I'm definitely treating myself to some of these beautiful chocolates from Anette's.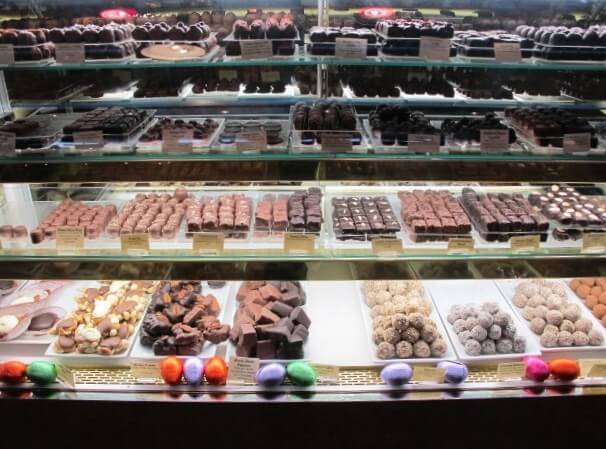 Next to Anette's Chocolates is La Crepe!, a cute option for quick, tasty eats.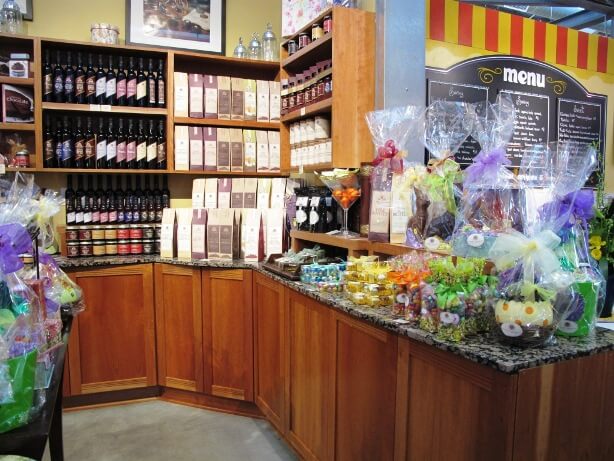 Everything at Ca' Momi looked delicious. I think this place will be my new lunch stop in Napa Valley. It has Neapolitan pizzas (yuuum) and an amazing selection of authentic Italian pastries. They are also open for breakfast at 7:30.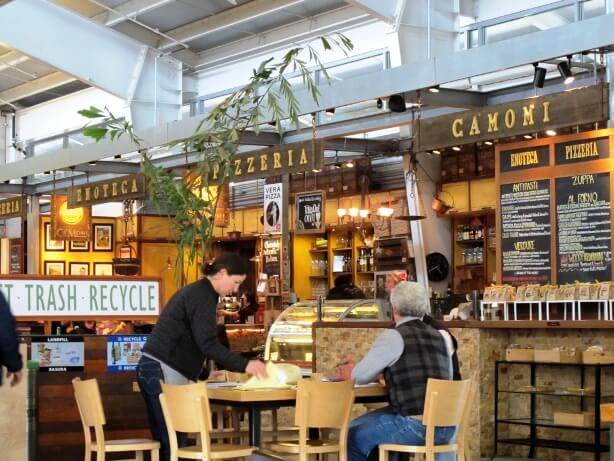 Gourmet cupcakes? Yes, please.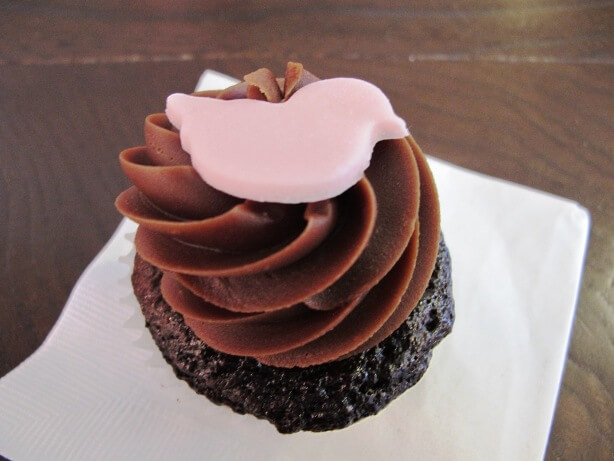 My son loved the peanut butter chocolate ganache from Kara's Cupcakes.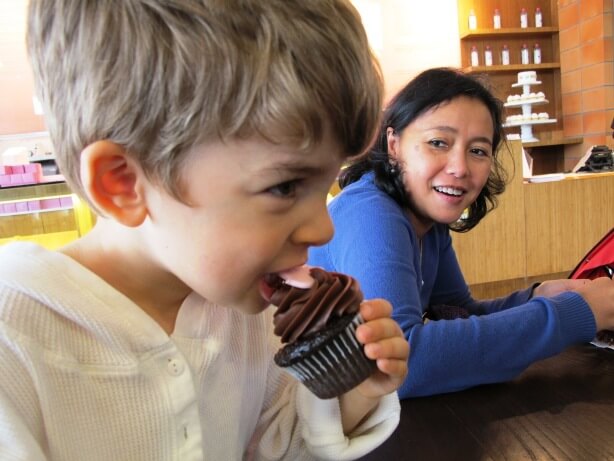 I love the tradition of sitting down over a slow cup of tea. All the merchants are open like this, so you can view everything as you walk by or can easily enter to get a closer look. We don't have a lot of indoor markets like this in the U.S. It reminded me a bit of the covered markets in Italy or Brazil, where you can browse the local products and see community gathering for their daily shopping.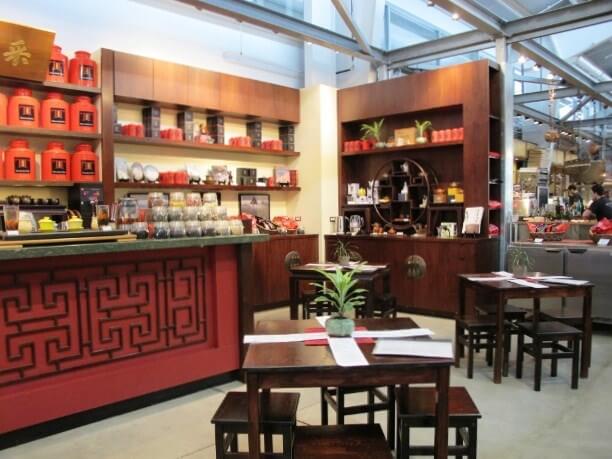 There are many more merchants, including upscale food at the Kitchen Door, organic ice cream, Venezuelan food at Pica Pica, a taqueria, and an oyster bar. The center of the market is full of long tables with benches, giving the place a casual community feeling. There are evening events, like Happy Hour and Brewer's Night, and a farmer's market on Tuesday and Saturday mornings. I'll definitely be back!
Have you been to Oxbow Public Market? What are your favorite indoor markets?
(This post is part of this week's photo series at Budget Travelers Sandbox and Delicious Baby.)
For more information about Napa Valley:
A 3-Day Itinerary for Napa Valley, now available on Amazon
30 Things to Do in Napa Valley