Every time we go to São Paulo, Brazil to visit family, I make a list of things I want to do because it is an enormous city with lots of cultural attractions and  world-class museums. The city's nicest collection is at the Museum of Art in São Paulo (or Museu de Arte de São Paulo–MASP). In fact, it's known as the best collection of Western art in Latin America.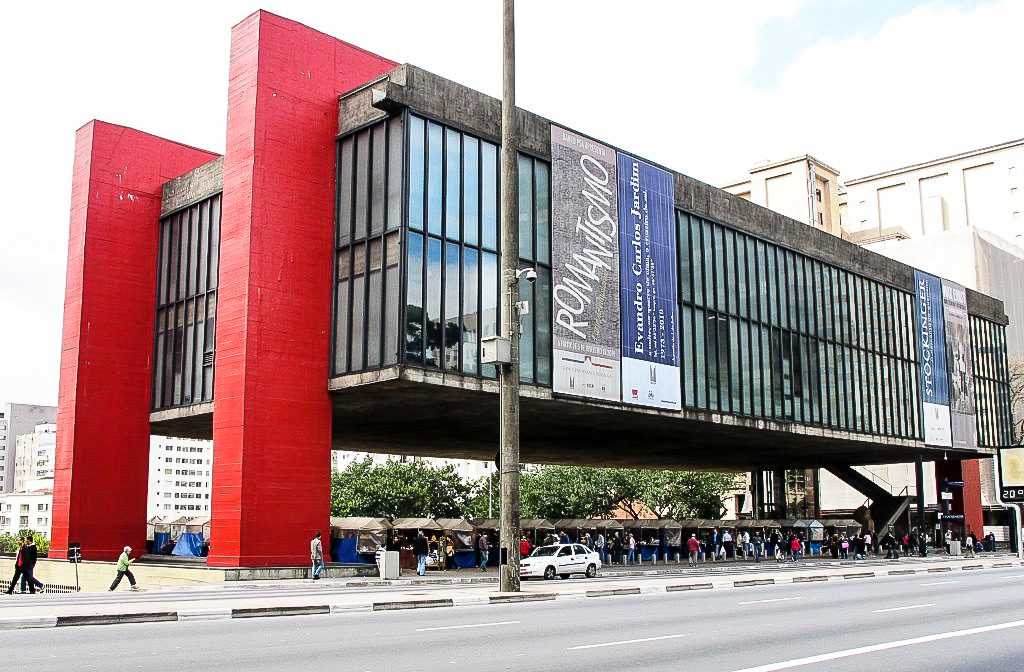 The museum has excellent temporary exhibits of modern and contemporary art.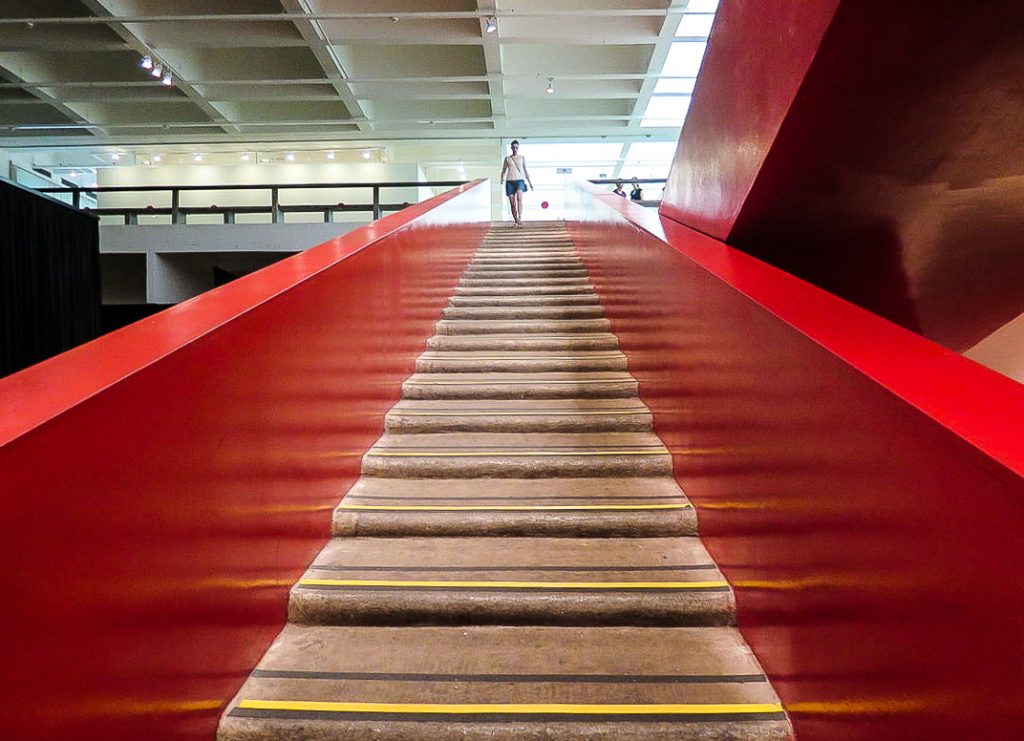 And just outside the museum is a Trianon Park, a tropical forest in the middle of the city, with a handicrafts market on Sundays.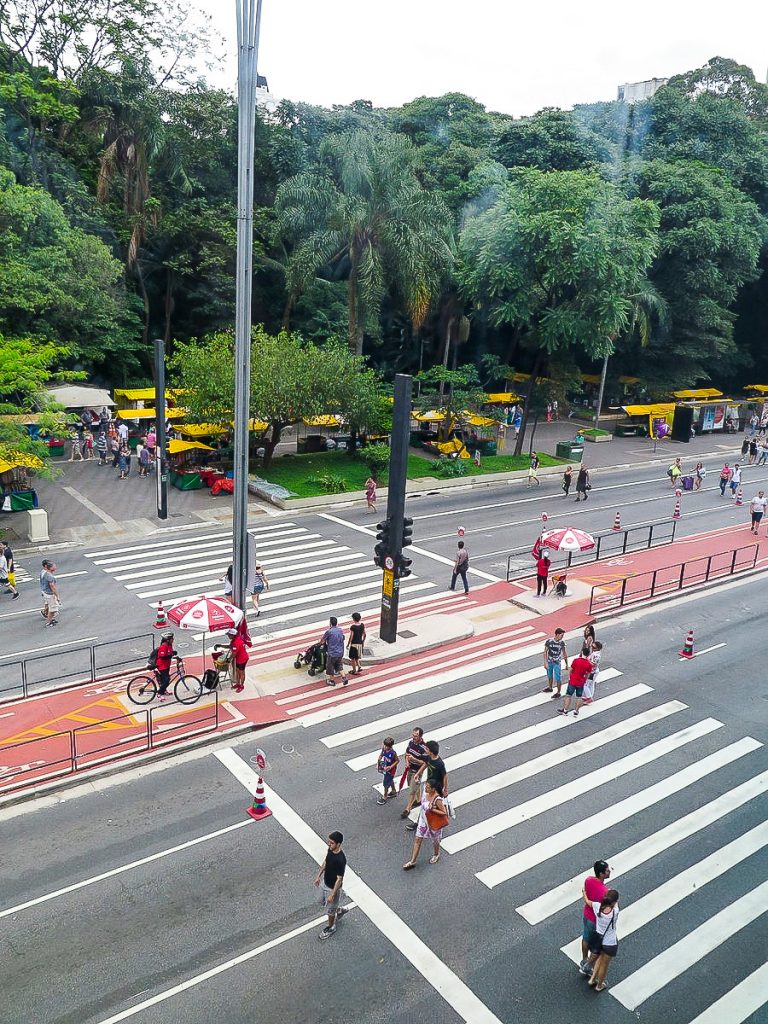 The museum's permanent collection room was redone a few years back, and the pieces now stand in a glass display, almost suspended in air. It's an interesting way to view the work, different from the traditional way of paintings on walls.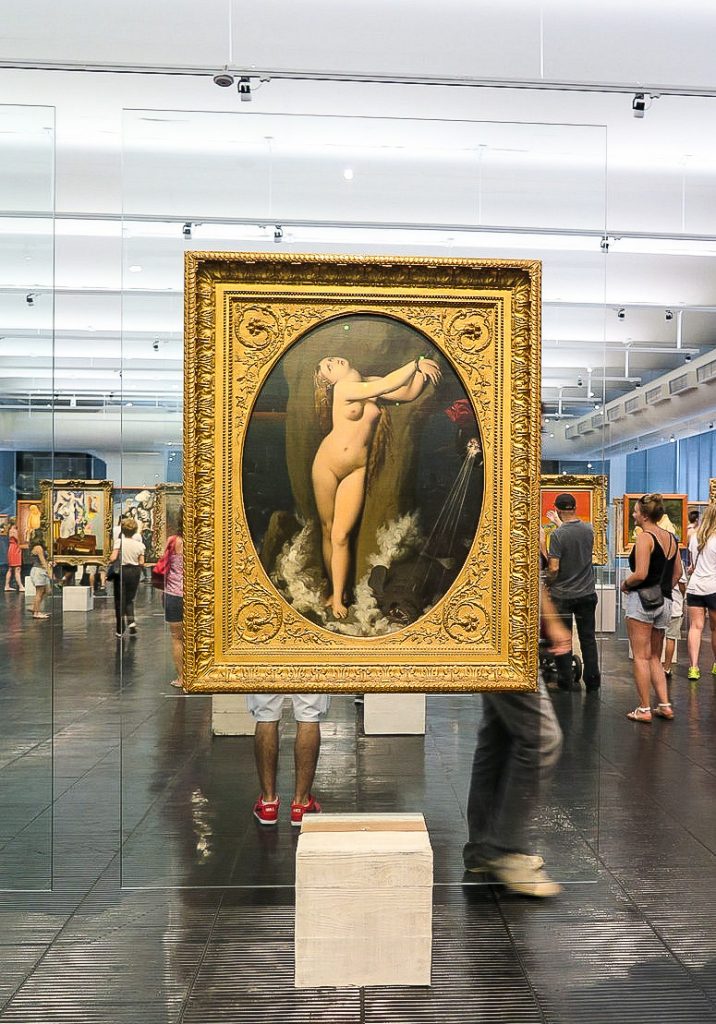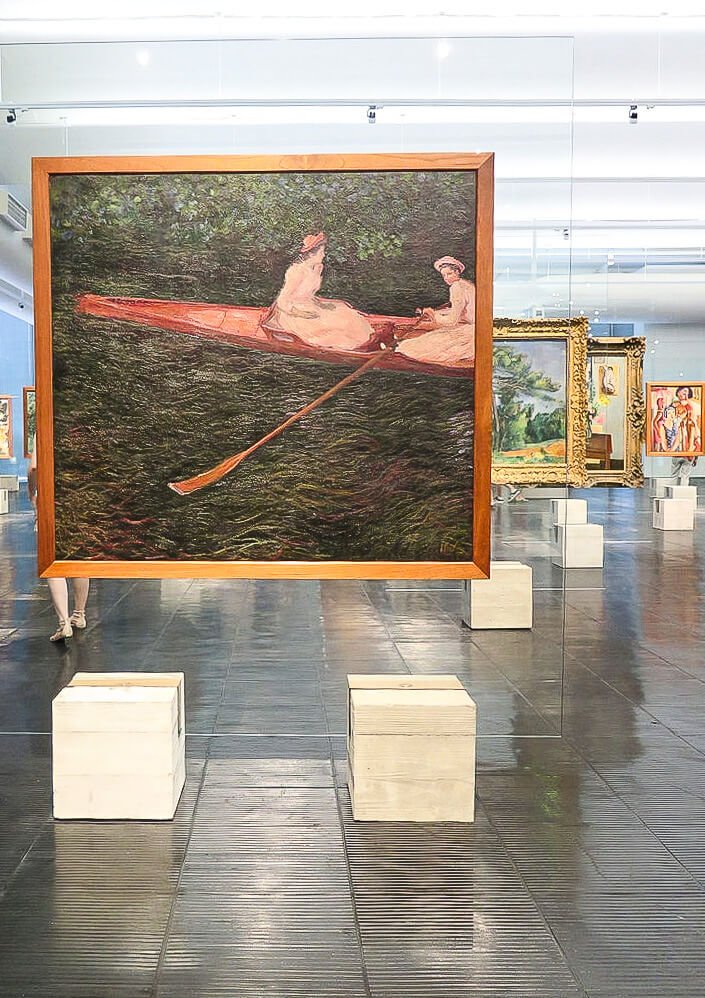 Though MASP doesn't have the best pieces by great artists, it does include enough works by important artists, in addition to hosting excellent temporary exhibits, that anyone in São Paulo should make time to visit. The following are some, but definitely not all, of the highlights.
The collection includes paintings by Italian masters like Botticelli, Titan, Tintoretto, and Giovanni Bellini.
There are also impressive paintings by El Greco and Diego Velasquez. The Velasquez work is one of a few large portraits, also seen above in the second photo.
Like other works by Rembrandt, the brushstrokes and human emotion of this self-portrait pulled me in.
MASP has many works by great 19th and 20th century artists.
For more information: 30 things to do in São Paulo and information about MASP here. (Images of the paintings are from Wikipedia Commons; all other images are mine.)
Have you been to the Museum of Art in São Paulo? Are there any art museums that you were pleasantly surprised by?
Pin it for later: