Going through old photos…such a nice way to remember the past and be thankful for all that we have experienced. For this post, I was looking through photos for a specific purpose, to choose 7 favorite travel photos that fit 7 categories. It was so difficult to choose, especially because my better photos just didn't fit these categories, that it took me months to finally do it! Thank you to Jessica at Suitcases and Sippycups and Jeremy at Budget Travel Adventures for tagging me to participate in the this project.
A photo that takes my breath away:
Taken at sunset at the ancient temple site Ulu-watu, on the south coast of Bali, a place that is so beautiful and sacred (yet in reality, also filled with tourists and aggressive monkeys).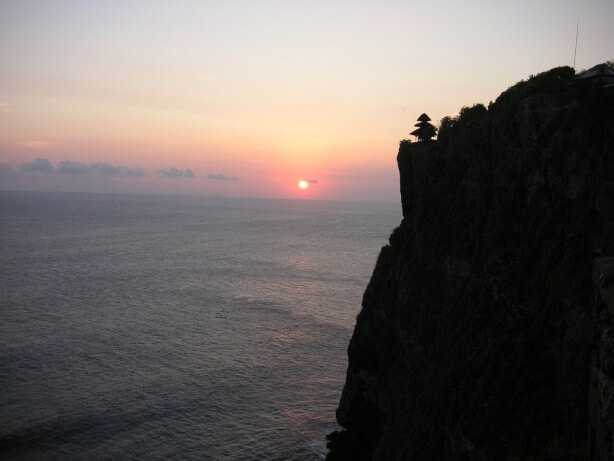 A photo that makes me laugh or smile:
This was such a fun moment, full of wonder!  I love birds and was overwhelmed by having these beautiful birds so close (at the Bali Bird Park).
A photo that makes me dream:
This photo makes me dream about future travels. It's no secret that I love Europe for its rich history, arts, and natural beauty, but the last time I was there was 6 years ago. I constantly dream about the places I will go next, like the beautiful and historical center of Bruges which I loved despite the cold, rainy weather of early summer in Europe!
A photo that makes me think:
Behind every destination are the local people who make the place what it is. This photo was taken on a beach during my first trip to Indonesia, but the meaning of it exists everywhere–it's the hard work, so often without thanks, and ordinary lives of the local people that is the real place, and getting closer to that should be an important goal of travel.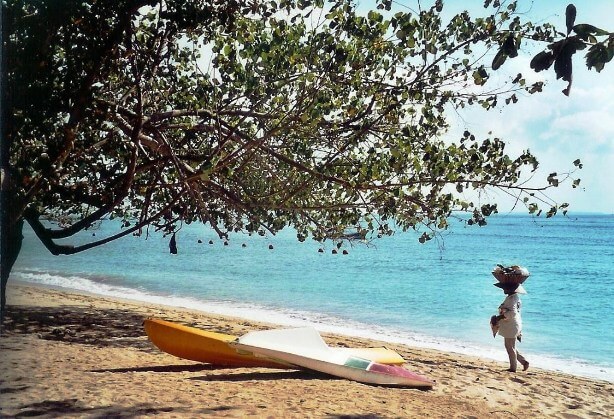 A photo that makes my mouth water:
Not everyone may be a fan of beets, but this beet salad with citrus and fresh greens reminds me of all the delicious food I ate during my recent time in Napa.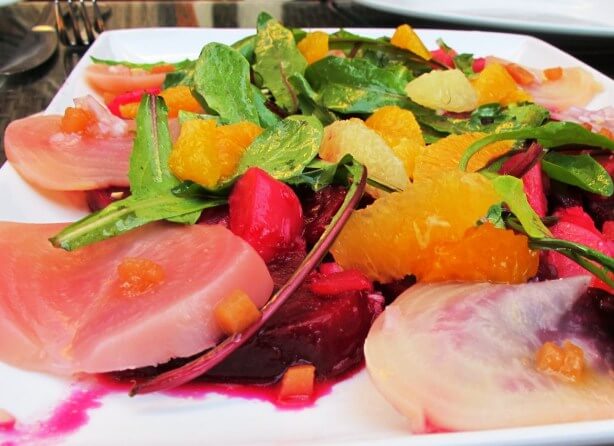 A photo that tells a story:
This is an old (scanned) photo but such a special one from the beginning of my time living in the Czech Republic. The yellow is mustard plants in bloom in the spring, a common sight in rural Moravia. My friend and I spent the day biking to Buchlovice palace. It is a day that is etched in my memory, both for the wonderful feeling of exploring this foreign land that was now my new home, but also for the laughs over how I almost died biking so far with an old borrowed 3-speed!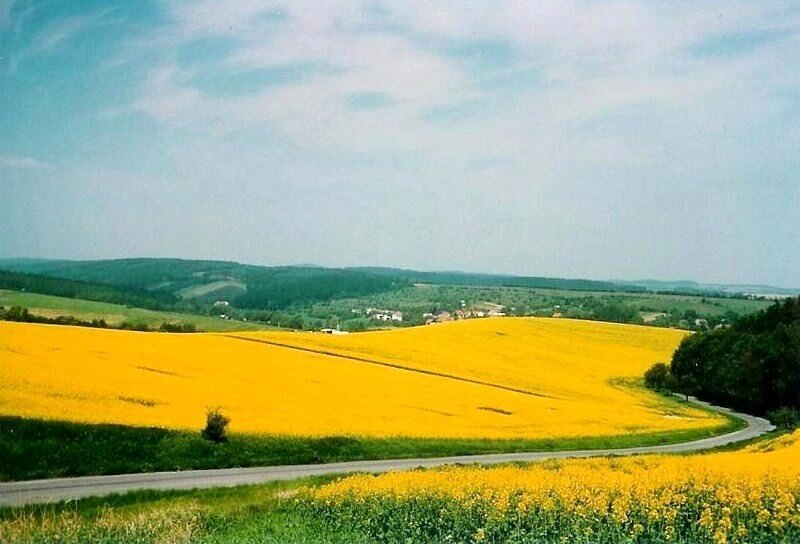 A photo that I am most proud of (a.k.a. a photo that is National Geographic worthy):
This photo doesn't exactly show off any photography skills, and it was taken while driving on the highway, but I love it because the colors and the shape of the oak tree is such a typical and beautiful California scene. I never get bored seeing this from the car window while on my way to a new place.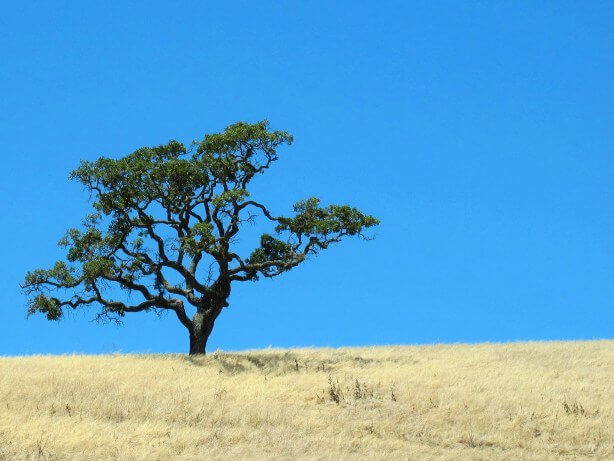 Tell me what you think! Which one is your favorite? Have you been to these places?
Now it's time for me to tag some bloggers for this project. Please let me know if you would be interested!
This post is part of this week's photo series at Budget Traveler's Sandbox.