The best travel advice comes from locals, doesn't it? I recently hung out with two people from San Francisco, and when I mentioned how much I love the Oxbow Public Market in Napa, they said, "Oh, it's just like the Ferry Building in San Francisco, but smaller." A larger version of super-chic Oxbow? I've been visiting San Francisco for years; why haven't I been going there already? I'm not sure, but on a recent quick stop in San Francisco, I made sure not to miss it.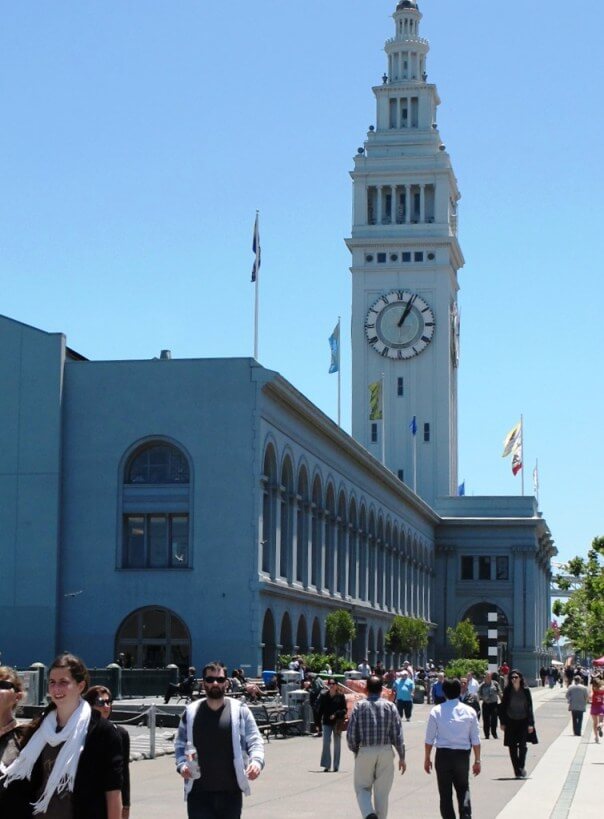 The Ferry Building is San Francisco at its best. It houses unique food purveyors that showcase what California food is all about: fresh, local, varied, and delicious. It sits on the water. It's beautiful but retains an urban feel with plenty of locals making their way in and out as they commute. Here are some of the reasons you will love the Ferry Building:
1) The location: Right next to the Bay Bridge with a view of the San Francisco Bay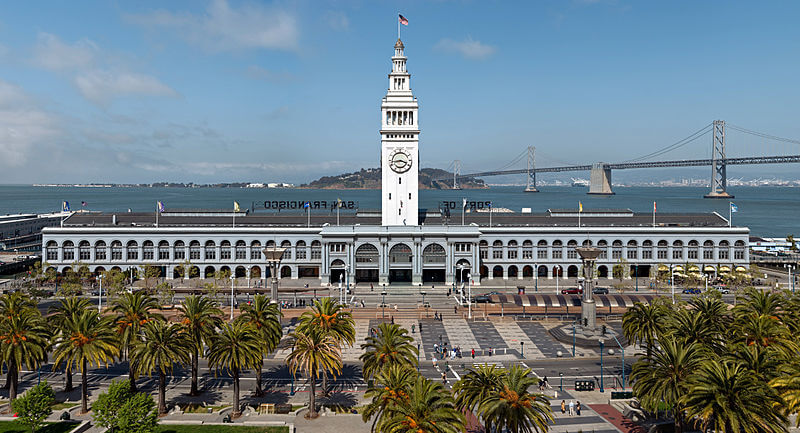 Not a bad view for lunch! There are plenty of tables and benches outside, so if you are lucky enough to have nice weather like we did, find a place and enjoy the atmosphere.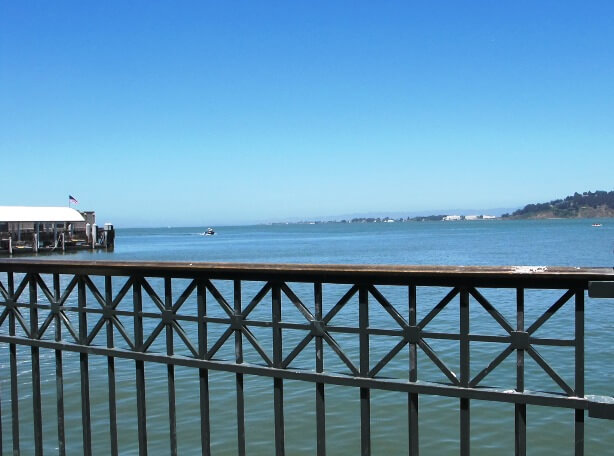 2) The interior
The Ferry Building was built in 1898. It reminded me of the old train stations in Europe.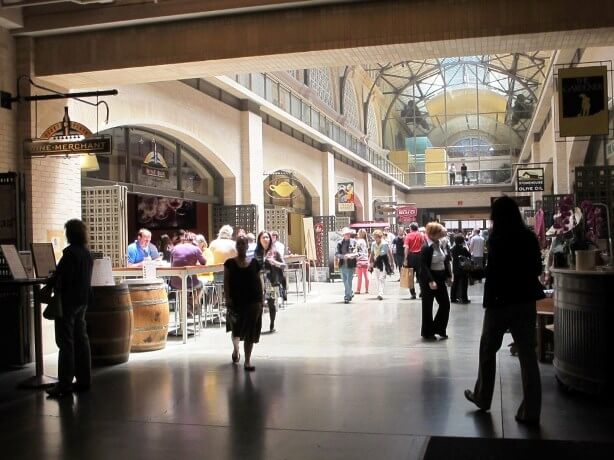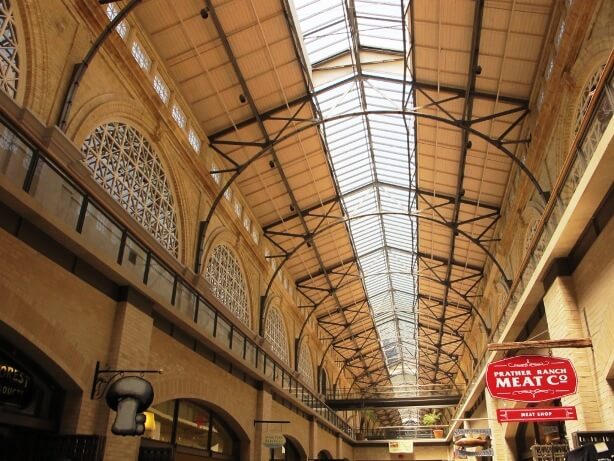 3) The food
Experience some of the best produce anywhere at the Ferry Building's Farmers Market.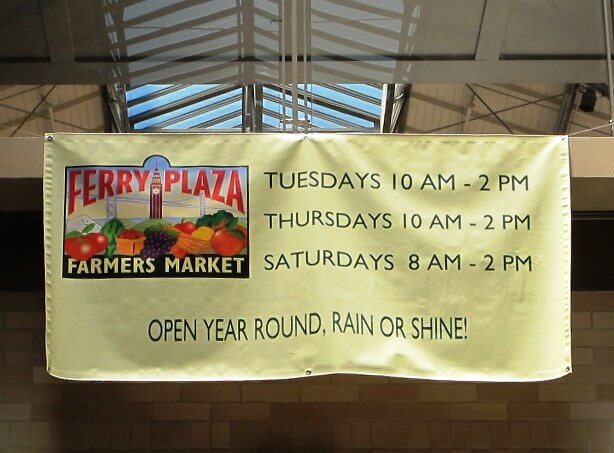 Choose from a huge array of innovative food options, from self-serve oysters and artisan cheeses to local olive oils and specialty meats.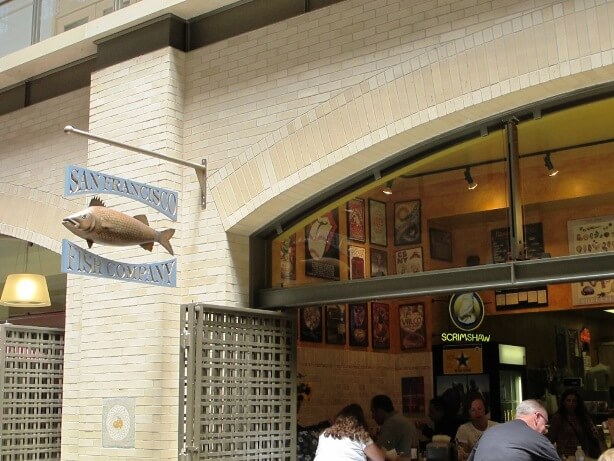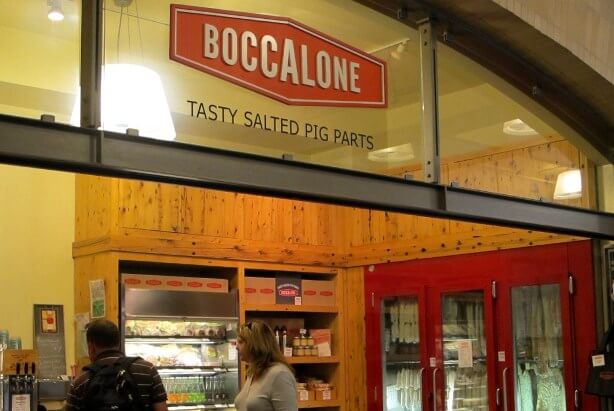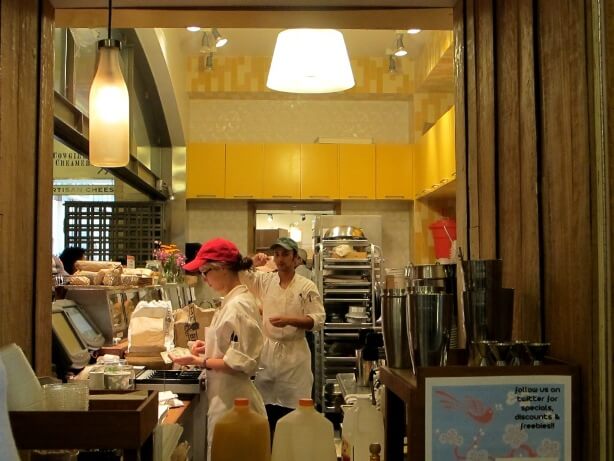 4) The shopping
The Ferry Building is a wonderful place to find unique gifts and treats, including local food products, garden items, gourmet chocolates, and delicious baked goods.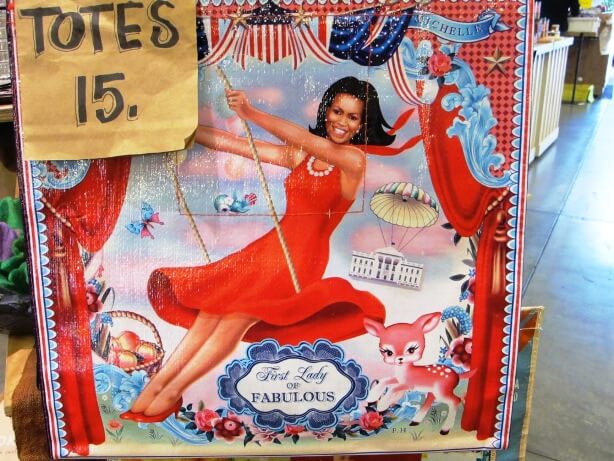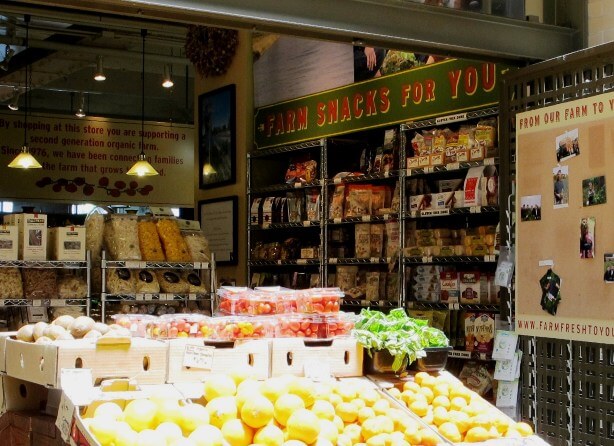 5) What's nearby
The Ferry Building is called that for obvious reasons…you can take a ferry to Sausalito or for a round-trip boat ride around the bay.
And the Ferry Building is on the Embarcadero, so stroll down for piers, bay views, sea lions, and more. Go up the hill and you're close to Coit Tower, Chinatown, and the Financial District. Hop on the public transportation or, if you're driving, it's very convenient. Park across the street and then get on I-80 in just a couple of minutes.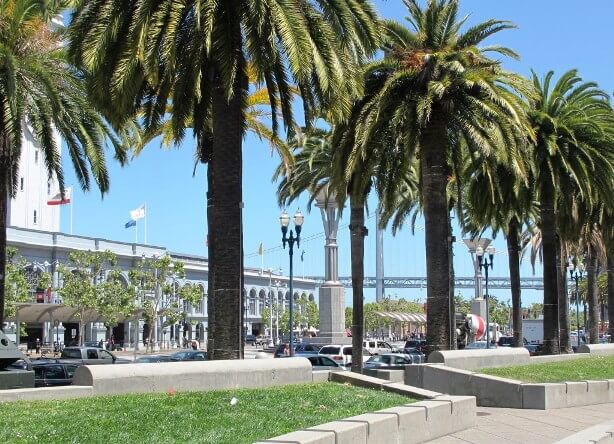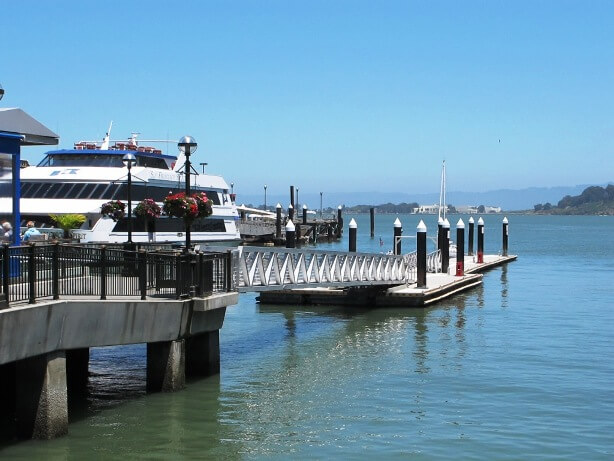 This fountain/sculpture/public art piece is amazing. It's right across the street from the Ferry Building and adjacent to a park and Embarcadero Center shopping.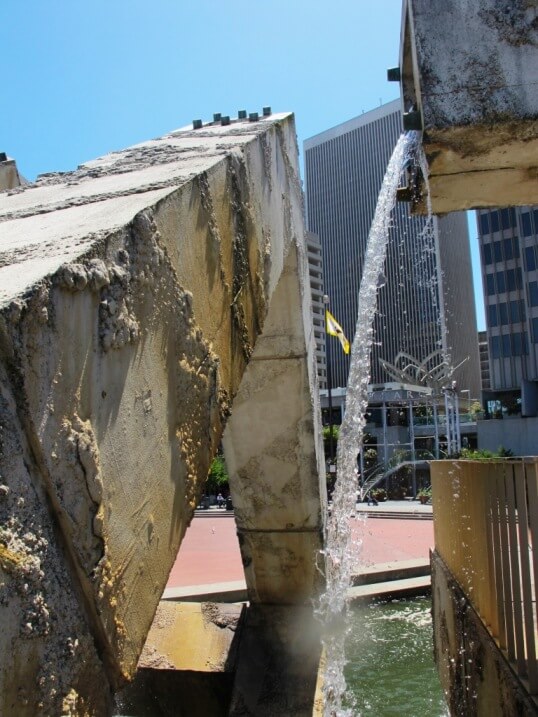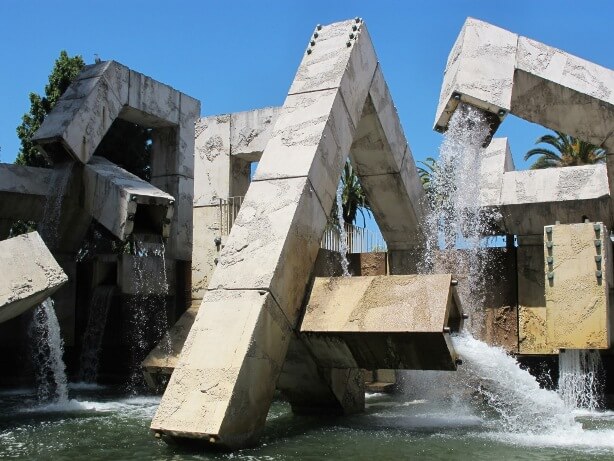 Have you been to San Francisco? Do you have a favorite indoor marketplace like this one?
This post is part of this week's photo series at Budget Travelers Sandbox and Delicious Baby.
(All the photos are mine except the second image, which is from Wikipedia Commons.)
Pin It