When it comes to travel, I have a bit of a split personality. For example, I love being both in the middle of nowhere and in the middle of a very big city. One of my favorite big cities is London, and though I haven't been there in years, I can clearly remember many reasons to love London.
I was fortunate to spend several weeks in London split up over 3 visits because my father lived there. As the Olympics begin, these are the reasons I am remembering why this megacity of more than 8 million is a wonderful place to visit.
1) The vibe
To me London is the perfect mix. It is a huge city but doesn't feel too hectic. It has a history of more than 2000 years but feels totally modern in many ways. It is very British but also very cosmopolitan. Like many great cities, it is one of contrasts that create an exciting, contagious big city vibe.
2) The museums
As a recent art history graduate, I spent a month in London with the plan to visit a different museum every day. After a while, I got burned out and ended up making it to less than 15, but I can tell you that London is one of the best cities in the world for museums, partly because many museums are free.
Don't miss the British Museum, which fortunately is free but unfortunately is so huge that you need to narrow down what interests you or go more than once. Other not-to-miss art museums are the Tate galleries and the Victoria & Albert Museum. Besides great art, London offers world-class exhibits at the Natural History Museum, Science Museum, Museum of London, Design Museum, and London Transport Museum.
3) The restaurants and pubs

The ethnic diversity in London results in an amazing array of food, including the delicious flavors of India, Afghanistan, and Bangladesh. Some of my first journeys into ethnic food were in London, but I also loved trying traditional British food at places like Rules, the oldest restaurant in London, and the street corner pubs.
4) The parks
London is one of the greenest capitals because of the number of  parks, gardens, and open green spaces. When I was staying in London, I walked a lot and never got tired of it because of all the beautiful parks I passed through. One of my favorites was St. James's Park, the oldest of the city's Royal Parks, because of the flowers.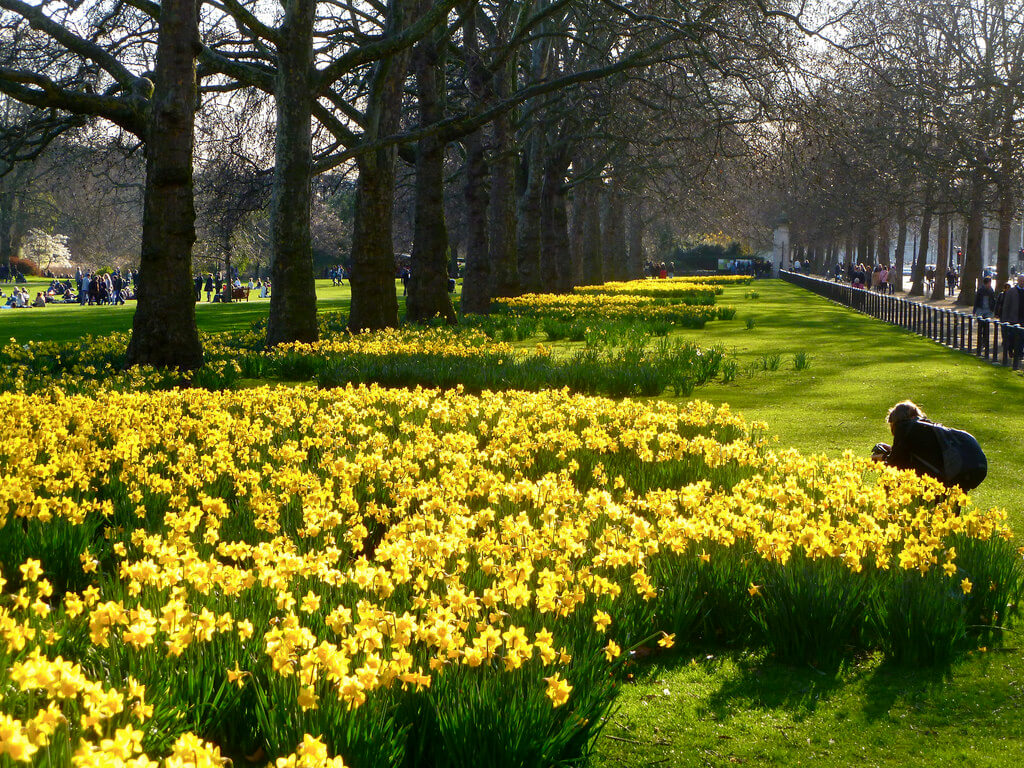 5) The sights
The Tower of London, Westminster Abbey, Houses of Parliament, the Tower Bridge, St. James's Palace, St. Paul's Cathedral…these places may be crowded with tourists but for good reason. London has many excellent historical attractions that are well-maintained and definitely worth visiting. I first visited the Tower of London at age 16 and again at 23 and loved it because the tour was fun and very interesting.
6) The public transportation
The world's oldest subway system is also one of its best. It's efficient, fast, and clean, and sometimes you can get a feeling of its age in the old brick Tube stations. Having such a great subway system means travelers needn't worry about getting around the city, but the famous red buses and black taxis are additional options.
7) The shopping
Shopping is not my favorite thing to do while traveling, but the shopping in London is something that any traveler could love. Harrods, where you can get high tea after shopping, is the most famous place to shop, but all the small shops and boutiques make for great window shopping as you walk through London's streets.
The second oldest store in London is Selfridges, which was also voted the best department store in the world. I was fortunate to be able to shop there for all kinds of things, including food, because it was very close to my father's apartment. Beautiful old buildings and great selections of items make London a shopping experience that even I would rave about.
8) The theatre
London is often considered home of the best theatre productions in the world. The selection of shows is large, so choose one that is interesting to you and enjoy watching some of the best singers and performers put on a show you likely won't forget.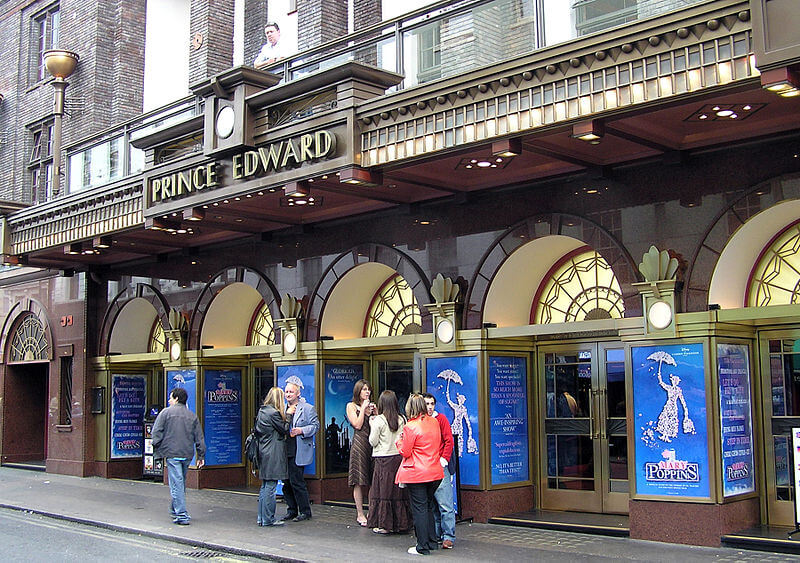 9) The location
London is close to so many great day-trip options, like Salisbury, Cambridge, and Leeds, as well as an easy train ride from Paris, Brussels, and other cities via the Eurostar. One could spend a very long time in the city and not tire of all that there is to do nearby.
Have you been to London? What were your impressions? What are your favorite big cities?
All photos are from Wikipedia Commons except St. James's Park, photo credit: Herry Lawford on Flickr, and Big Ben, photo credit:Andrea Anastasakis
Pin It