Brazil is a colorful place. It's not just the beautiful shades of the flowers, trees, and birds. It's also the colors that people choose for everyday things, from house paint and street art to ceramics and even market stalls.
I first noticed this Brazilian love of color when my sister-in-law commented on the lack of color in American homes. I realized that she was right, that American homes are most often white or cream, maybe with brown trim or brick accents, and almost never the saturated colors you see in Brazil. Brazilians are a happy people who live with gusto and lots of emotion, and the colors of Brazil definitely reflect the character of its people.
If you're going to paint a chicken coop, why not paint it bright blue?
Bright blue adds character to my sister-in-law's house.
This house even makes some of the neighbors wonder if it's too much, but to me the paint colors and flowers look very Brazilian.
A restaurant in São Paulo doesn't shy away from color (and note the ceramic couple watching passersby!).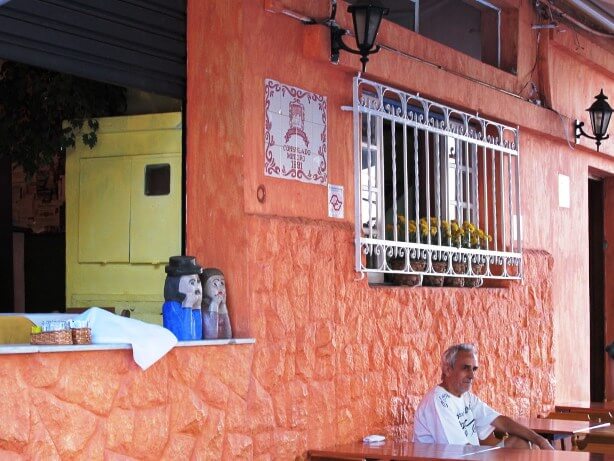 Street art in São Paulo on one of the city's main roads: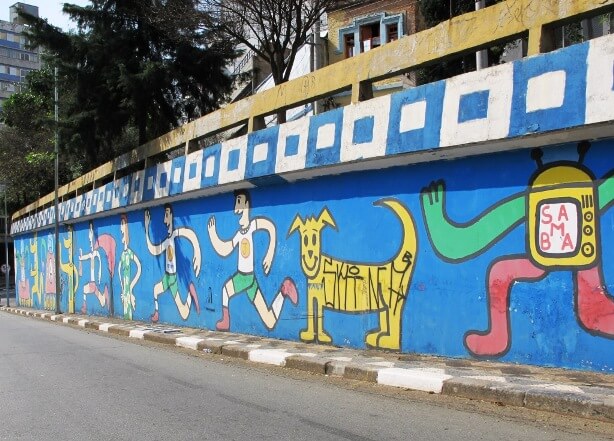 I have loved the bright colors of this man's paintings of Brazil since I first saw them years ago.
Brazilian ceramics are tons of fun–the colors and patterns are just wonderful.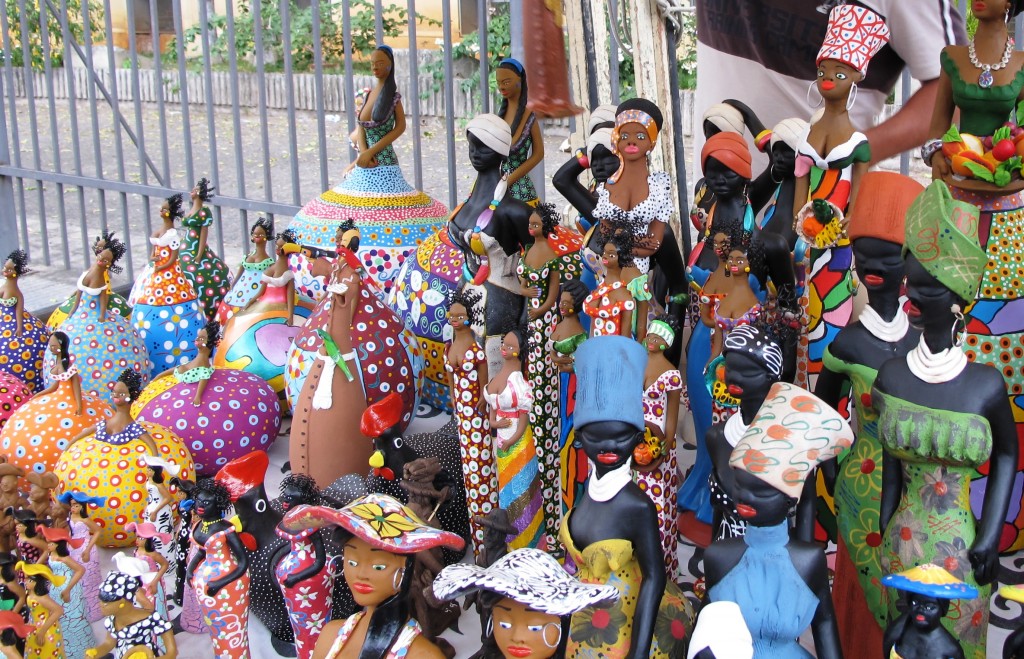 The young artist who makes animals out of recycled paper chooses bright colors and patterns, and they turn out great!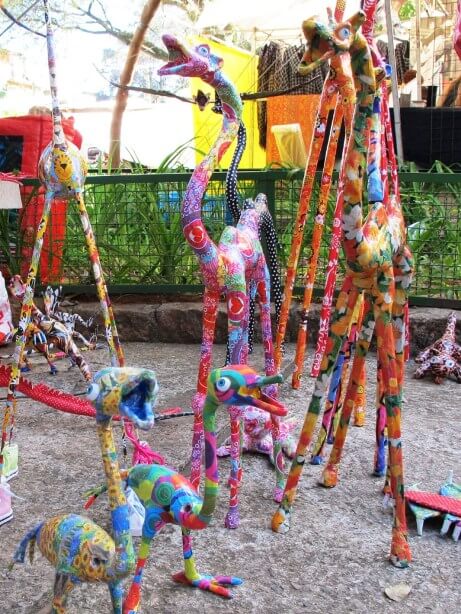 Bahianas, or women from the northern state of Bahia, usually dress in white, including the head covering. This one was happily dancing to the music being performed in front of her food stall at an outdoor market in São Paulo.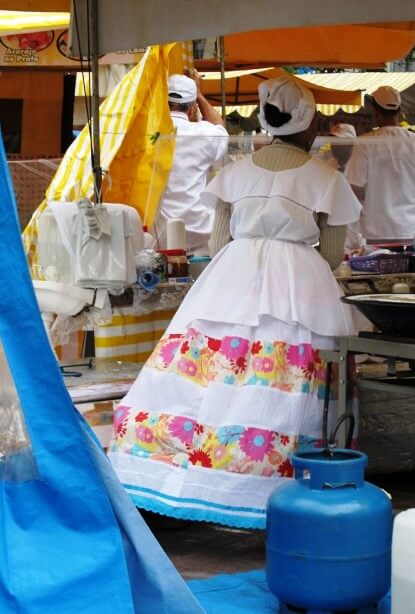 Market stallsare always decorated with covers, usually blue or yellow, and often include other colorful details, like the yellow signs and blue egg containers.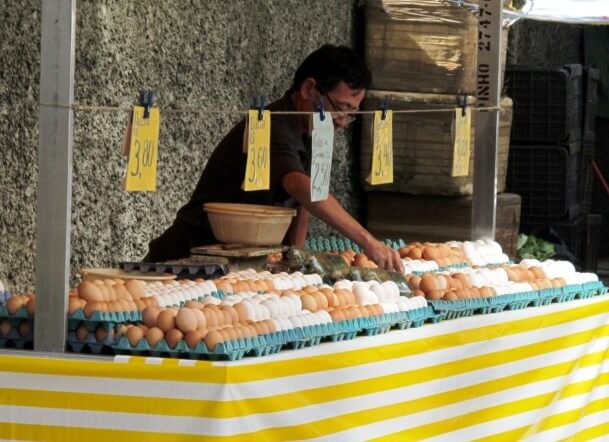 Blue ceramic peacocks are a typical handicraft from southern Brazil.
One of the funky new payphones in São Paulo happens to sit in front of the red pillars of Brazil's best art museum, MASP.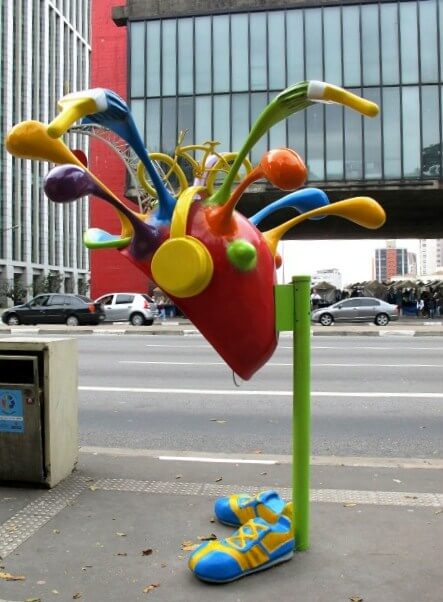 If you're going to paint the door to your yard, you may as well choose a beautiful color. And at least the person who painted the graffiti chose a color that complements the blue and goes well with the flowers!
Finally, just for fun, a colorful photo of my mother-in-law and her granddaughter.
And you? Would you like to experience the colors of Brazil? What colorful places have you traveled to? How do you think color reflects your culture?
(This post is part of this week's photo series at Budget Travelers Sandbox. Click on over for more!)