It's a very busy time around here. This blog is about to go through some great changes. The school year has started, which means new changes for the students in my family and, for me, already lots of essays and audio recordings waiting for my feedback. Despite the busyness, I am bringing you my picks for inspiring reads for August. As I've said before, why not spend more time reading and sharing things that make us reflect, discuss, or even take action? Enjoy.
Food for Thought: If you don't know Kent and Caanan yet, do check them out. Their tagline is "Life is short! Why defer fulfillment?" Besides their beautiful photos and stories of their adventures and their campaign to spread the word about hunger and poverty around the world, I recommend this recent post about the food we eat. It includes suggestions for how to make little (or big) changes that have positive impacts on both ourselves and the world.
A Family Together Far from Home: Emiel, his wife, and two children just returned from 6 weeks traveling slowly in India and Thailand. This lovely post, both its words and photos, beautifully reflects what it has meant for them to experience these new places, cultures, and people together and how they feel about going home.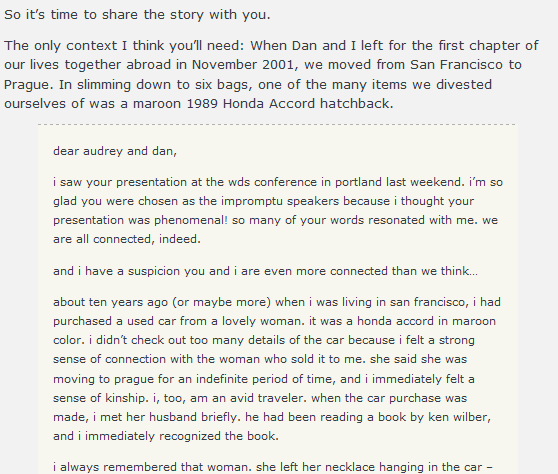 We Are More Connected than We Think: This sweet post tells a true story of coincidence and shows the relevance of making a positive impact on everyone we meet, every day.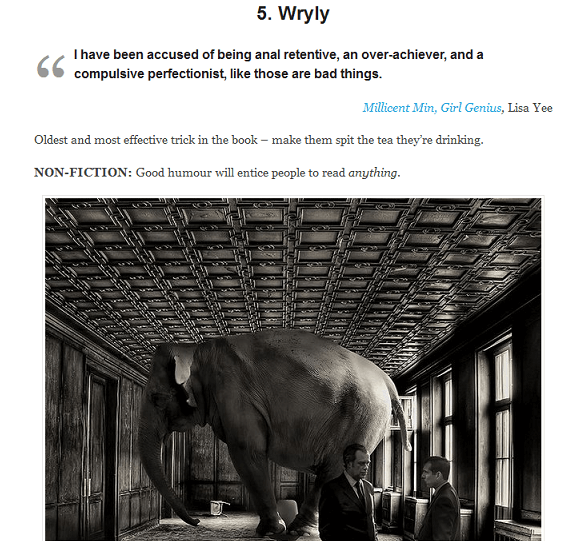 10 Ways to Start a Story: With all the writers and writing I am surrounded with in my daily life (outside of this blog), I love thinking about writing. I also think that any inspiration someone can give to others to help them write is worthy. This post is just what it sounds like–10 ways to start a story. Mike tells us these 10 ways with humor as well as great examples and tips for using them in non-fiction writing.
I hope you enjoyed this month's picks. Have you read something inspiring on the Internet lately? Please let me know!