One of my favorite ways to discover more about a culture and local life is going to a market, and Brazil stands out as a place full of lively, colorful markets where busy city life meets food traditions. However, in contrast to the high-end indoor markets that are popping up in the United States, this type of market in the rest of the world is a bit gritty. It can be crowded and smelly from fish and meat, but when you want fresh food or specialty items, a market such as the Lapa Municipal Market in São Paulo is the place to go.
What's special about a market in São Paulo?
In São Paulo you can visit some of the largest markets in Latin America. The selection of goods is pretty amazing. You can get fresh food, like fruit, cheese, meat, and fish, including the important bacalhau (dried and salted cod).
And to my surprise, you can also choose from a large selection of toys and party decorations. You can also stop for an espresso at one of the market cafés.
Because São Paulo is a really big, busy city, the people here may seem to be all business, but take a closer look and you'll see that charming Brazilian way. Ask them questions or tell them where you're from and you may start a long conversation. Bring your kids and you will get plenty of attention, from older women approaching you for details about the kids, to young male vendors picking up your baby and patting him on the head.
One thing I enjoy is seeing products for sale that reflect the flavors of Brazilian food. Two of the most common ingredients in the typical cuisine, especially bean dishes, are dried meats and sausages: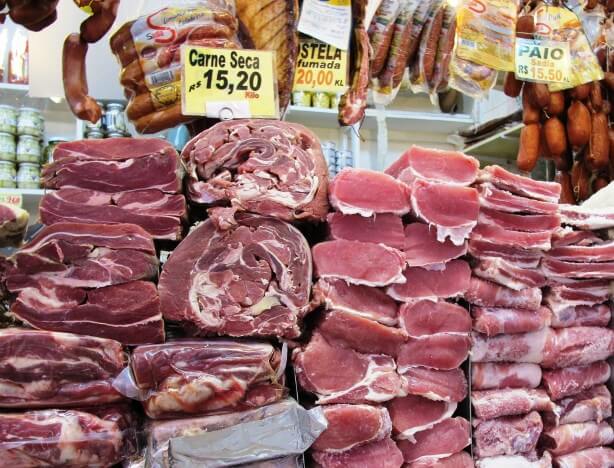 I also enjoy seeing the array of products that are clearly from Brazil's European roots, such as imported cheeses and olives.
Brazilians love their sweets, and there is no shortage of them at the markets. You can buy traditional sweets like cocada and doce de leite, or you can buy candies and cookies in bulk.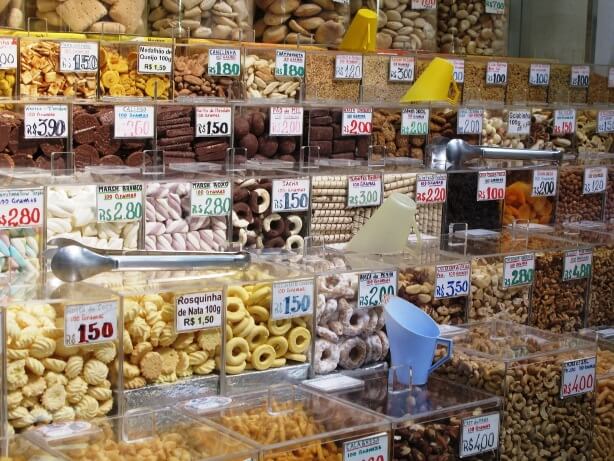 There is plenty more to see at the municipal market: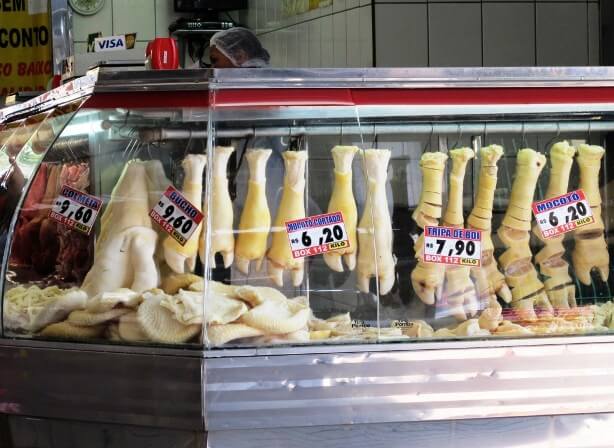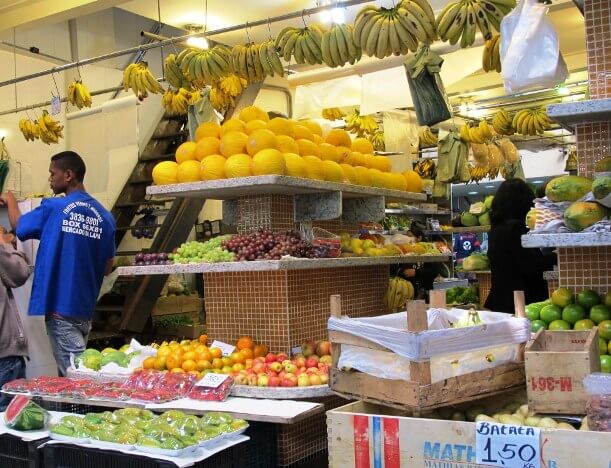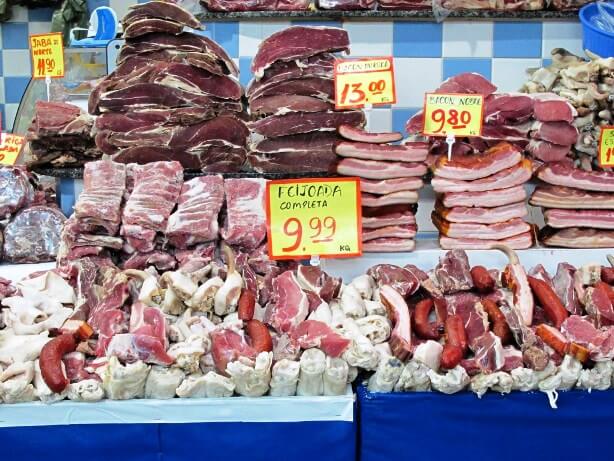 Have you been to a large indoor market like this one? Tell me about what you enjoyed seeing there!
(This post is part of this week's photo series at Budget Travelers Sandbox.)