There is a lot going on here: my family and I find ourselves extra busy getting into new school routines and enjoying the company of visiting family. I've also been working hard on soon-to-be-announced changes and plans for this blog. In the midst of my busyness, a fellow travel blogging mom is getting ready for a 5-week journey through Europe with her toddler and baby sons but was kind enough to contribute a guest post for my site.
Even though Oregon is just up the road from Northern California, I have never been there, but I'm very inspired to do so after hearing about Oregon's ruggedly beautiful beaches. I hope you enjoy this guest post about the Oregon Coast from Keryn Means.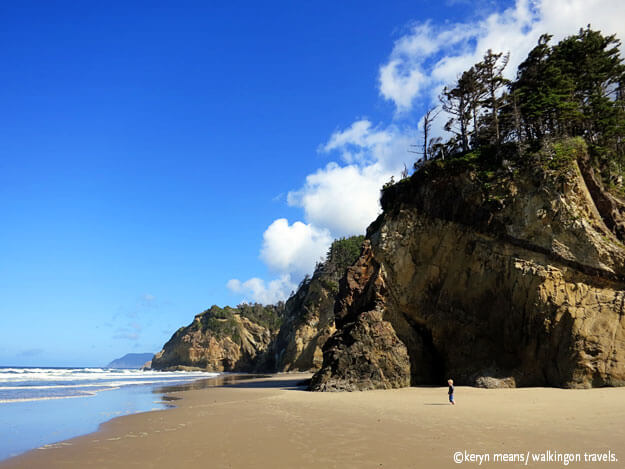 This past summer my family discovered the coast of Oregon. More precisely, we explored Cannon Beach. You may not know where this is, but if you are a child of the 80s you have certainly seen it.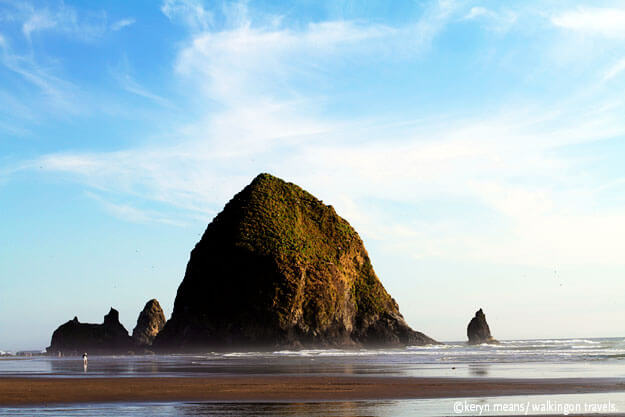 Remember that awesome rock that juts out of the ocean in Goonies after the kids escape the Fratelli's at the end of the movie? That's called Haystack Rock. It is the focal point of Cannon Beach, Oregon.
We fell in love with this little strip of waterfront and here's why.
Digging Holes and Flying Kites
While other beaches boast warm waters you can swim in, the Oregon coast is a bit too chilly, although surfers in wetsuits and kids with no fear will jump right in.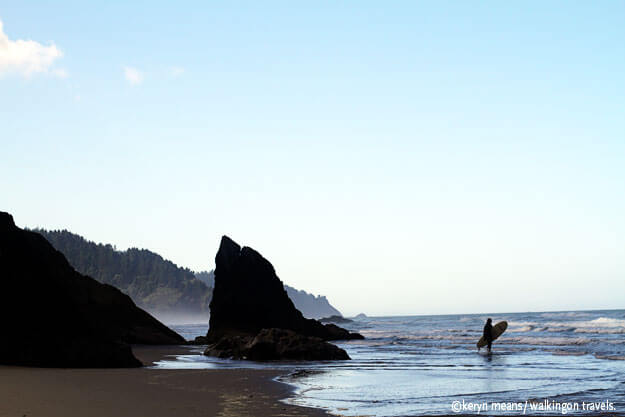 Taking swimming out of the equation of a beach vacation opens up a whole host of activities. Instead of swimming, we dig holes, fly kites and build killer sand castles.
Digging holes is an odd phenomenon on Cannon Beach. On our first visit this summer my 3-year-old son Dek found a giant whole someone had dug the night before. I assumed it was a firepit, but there were no ashes. We returned later this summer and there were giant holes everywhere. Kids dug them; parents dug them. It created a natural playground for all of the kids to jump in and out of.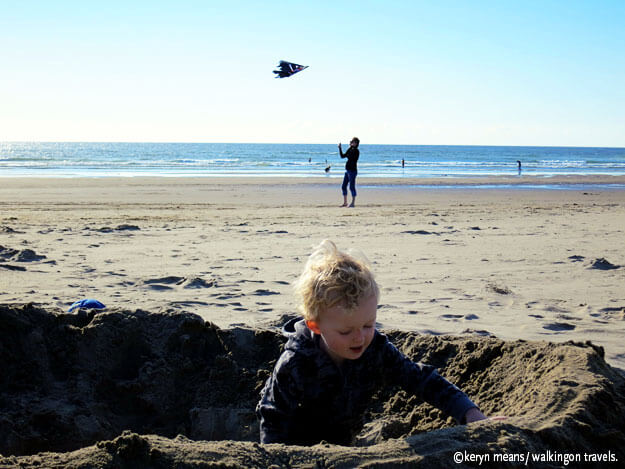 If jumping into massive holes isn't your thing then head to the Kite Shop to pick up the flying contraption of your choice. Several hang from the ceiling to tempt your imagination but these aren't for sale. They are so unique that they are just displayed to tease you. Instead look to the bins for kites ranging anywhere from $5 up to $100 or more.
Once you are done flying your kite you can take part in a timeless beach tradition: the sand castle. Sand castles are so popular on this part of the Oregon Coast that there is an entire weekend competition dedicated to it in June.
Food
Open fires are permitted on the beach which means cookouts at sunset with a glass of wine followed by a few gooey s'mores before bed.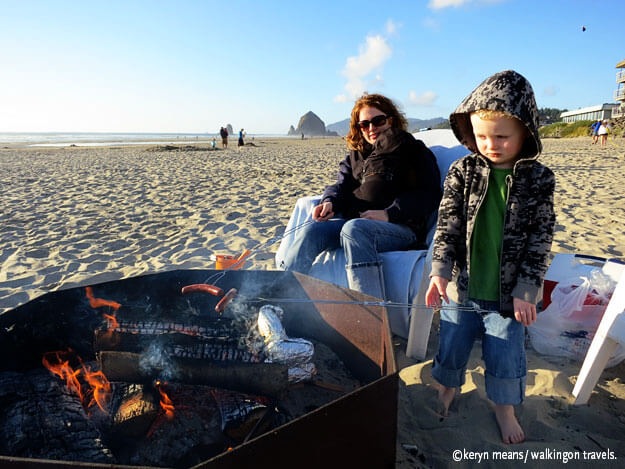 If you aren't in the mood to cook you can head into town to sample any one of the restaurants catering to couples looking for a little romance, girlfriends finding an escape for the weekend, or families taking a night off from doing dishes.
Billy's Tavern has great burgers and fries. Better yet, head to Crepe Neptune for a sweet or savory crepe to take with you as you stroll the town and do a little people watching.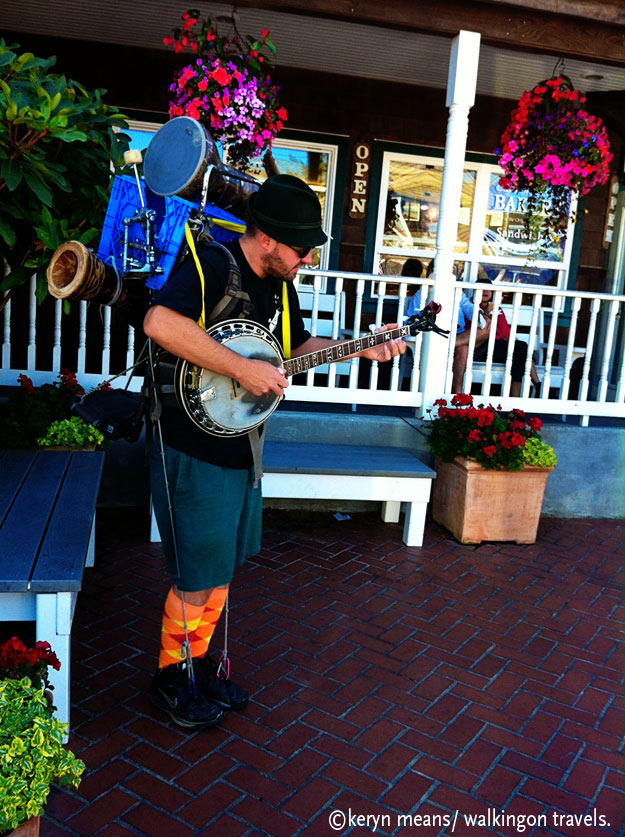 Lodgings
Rentals, boutique hotels and full service resorts litter Cannon Beach, but not in a negative way. There are no high rises. Every property fits in seamlessly with the rest of town. You can stay close to the hustle and bustle of town in a studio suite at The Courtyard or get away from the crowds where it is a little more quiet and with fewer people on the beach just south of Haystack Rock down at the Tolovana Inn.
Parks
Cannon Beach is incredible to explore on its own, but when you add in the state parks that buffer it you are in for a real adventure. Hug Point lies to the south while Ecola State Park is on the north side of town.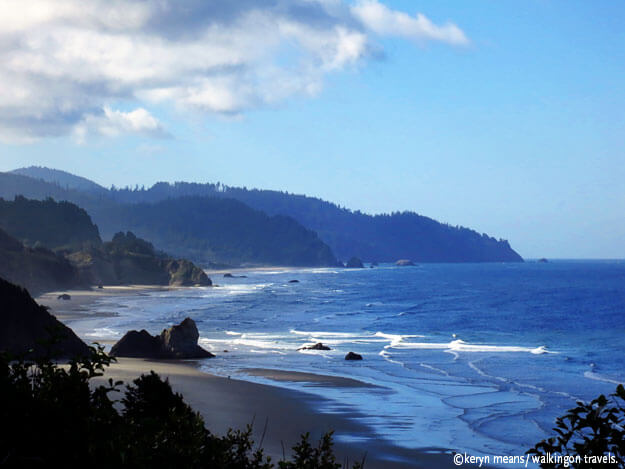 Both offer incredible views and endless opportunities to get up close with nature for adults and kids alike. Our family favorite was definitely Hug Point with its quiet beach and spooky caves that have been carved out from years of sea water crashing over rock as the tide comes and goes each day.
Peace and Quiet
Far removed from the more typical beach town of Seaside, Cannon Beach has a quiet grace to it that allows families to kick back and unwind. Even in the height of summer the beach doesn't feel overly crowded. You can always get away from the crush and find a quiet patch of sand to call your own.
Everything in town shuts down fairly early. Nightclubs haven't taken over; the main attraction is the beach and that is where you will find people hanging out.
It doesn't get much more family friendly than Cannon Beach. Our first trip I became infatuated; after the second trip I was in love. I am now strategizing how to get down there for a few weeks next summer. Any place that can get my family exploring and give me a sense of peace and quiet relaxation is worth going back to.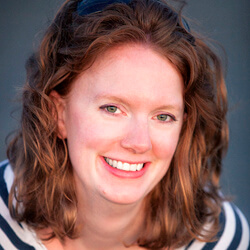 Mom and active blogger, Keryn Means left the publishing world in 2011 to take care of her growing family and follow her passion for travel. A native of Philadelphia, she spends her days exploring her new home in Seattle with her toddler and newborn sons. When her kids are asleep you can find Keryn editing photos and writing away on 
Walkingon Travels
. Keryn follows the mantra that just because you have kids doesn't mean you have to put your travel dreams aside, if anything they just get bigger and more exciting. Their next adventure will bring them to Europe in October for a 5-week exploration of 4 countries. Follow their European odyssey on
Facebook
and
Twitter
.
(All photos courtesy Keryn Means)