For much more about things to do in Northern California, check out my post "30 Things to Do in Northern California." Also, at the bottom of this post, you can sign up for updates by email (since I write about NorCal a lot!) and find many more resources about beautiful Northern California.
Northern California is a different world from Southern California. Northern California lacks the consistent warm weather and perfect beach image of Southern California; palm-tree-lined avenues are replaced by winding roads of oak trees or hip city streets with a touch of gritty. The people are diverse (the most ethnically diverse cities lie in Northern California), and the style is often a ruggedly cool combination of laid-back California, hip-hop, and hipster. Even the slang is different (e.g. "hella"). The region celebrates its love of food and wine with ultra foodie experiences in San Francisco, Sonoma, and Napa Valley. In short, Northern California is the place to explore if you want to see what's so cool about California, but want a different perspective from Southern California.
While there are a million things to do in Northern California, including the conventional must-sees like Yosemite National Park, Lake Tahoe, and San Francisco, let's take a look at the 90-mile area between Sacramento (in the valley) and the Bay Area (on the coast). This is a fun collection of experiences, some offbeat, all awesome, that showcase what this region is all about.
1. Take your pick from the array of awesome restaurants on Broadway (in Sacramento)
One of the things Northern California is known for is good restaurants, including a great diversity of ethnic food and beautiful outdoor dining. Here you can experience both. Take your pick among Vietnamese, Nepalese, Thai, fusion, Ethiopian, Chinese, Japanese, and more. My recommendations are Andy Nguyen's for its Buddhist interior and all-vegan Vietnamese menu, Boon Boon Café and Chada for great Thai food, and Tower Café for the classic Sacramento outdoor dining experience.
Having a long meal in Tower's garden, surrounded by cool people, soothing fountains, and gorgeous plants while eating a custard-filled baguette topped with seasonal fruit (the "seasonal french toast"), or one of its interpretations on Asian or Mexican food, is one of my favorite things about living in Sacramento, and I guarantee you will love it, too.
2. Experience the unique vibe at It's All Yoga (in Sacramento)
Whether you are a total novice or an experienced yogi, this is the place for you. People of all shapes, sizes, experience in yoga, etc. are welcomed with open arms and warm smiles by the studio's staff, and you will leave wishing there was one of these studios in your neighborhood. Yeah, it really is that good. (And it's an easy walk from the restaurants mentioned above.)
3. Taste wine in the middle of nowhere (just south of Sacramento)
Any visit to the Sacramento area should include a stop in the valley's wine country. While little-known Lodi boasts some great wines and an upscale small-town vibe, my favorite wine experiences in the valley are even farther off the beaten path.
From Sacramento, drive down Freeport Blvd. the along the river, across drawbridges and past houseboats, to the wineries of Clarksburg. Try wines from 8 wineries at the Old Sugar Mill, or drive farther into the vine-covered fields to Bogle Winery. Here you can taste for free and still get the typical California wine-tasting experience of seeing the vineyards, having a picnic, and learning about the region's wine from the friendly staff.
4. Go to the Davis Farmer's market (in Davis)
Davis is one cool university town, known for its bike-friendly atmosphere and innovative programs in food production, viniculture, and even beer making. Being in Northern California, a hub of agriculture and the farm-to-fork movement, Davis has a farmers' market that you are sure to love. There are tons of locally-grown organic vegetables and fruit, cheeses, baked goods, arts and crafts, Indian and Afghan food, live music, and plenty of people watching of its hippie-meets-hipster crowd. (The market is Saturday mornings and Wednesday evenings.)
Afterwards, take a walk in the nearby UC Davis Arboretum, a huge outdoor walkway showcasing plants from California and around the world.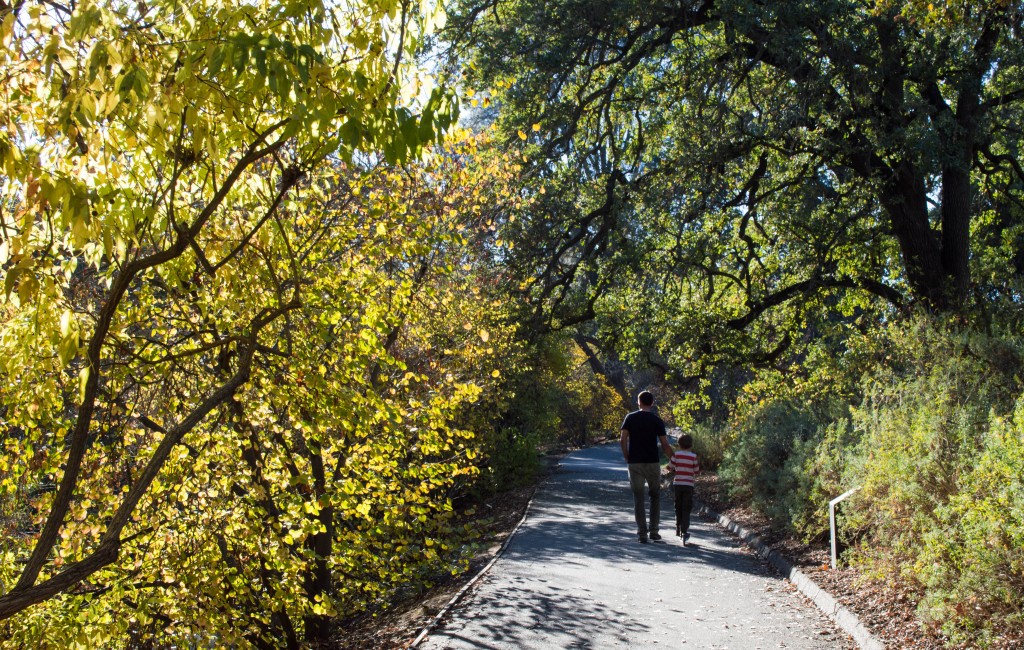 5.  Say "wow" at the Oxbow Public Market (in Napa)
Oxbow Public Market is an excellent introduction to the food and atmosphere of Northern California. From exciting, multi-ethnic California cuisine to local wines, from oysters to artisan cheeses, and from organic sea-salted caramel ice cream to local olive oil, this place is a foodie's paradise.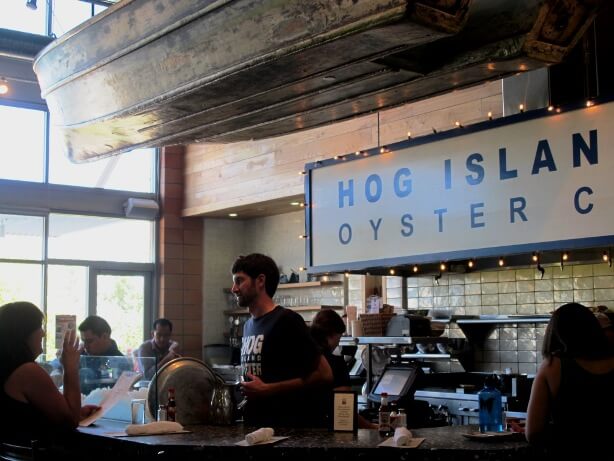 It will also introduce you to the California value of being environmentally conscious, as seen in the compost bins, abundance of organic and sustainably produced goods, and even compostable dishes and utensils made from sugar cane fiber and potatoes (at Three Twins Ice Cream). Simply put, this place is awesome and definitely deserves a place on your travel agenda, but come hungry!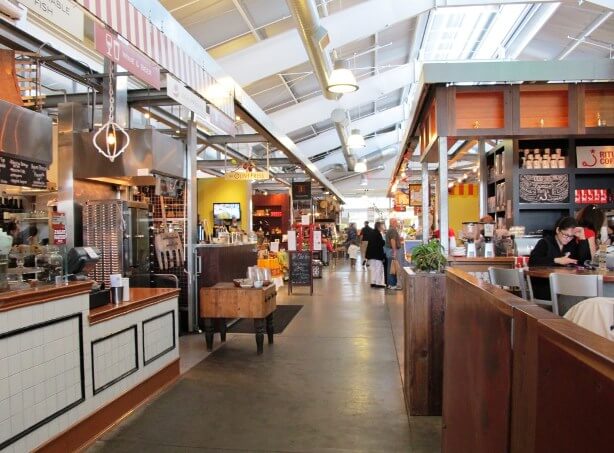 6. Walk through the interactive Cornerstone Gardens (just outside Sonoma)
Experience a mix of landscape architecture, design, and art in these interactive walk-through gardens. Each installation is unique but all remind me of California in their love of plants and bright colors. In addition to the gardens, there are also galleries and specialty shops where you can sample local wines and food.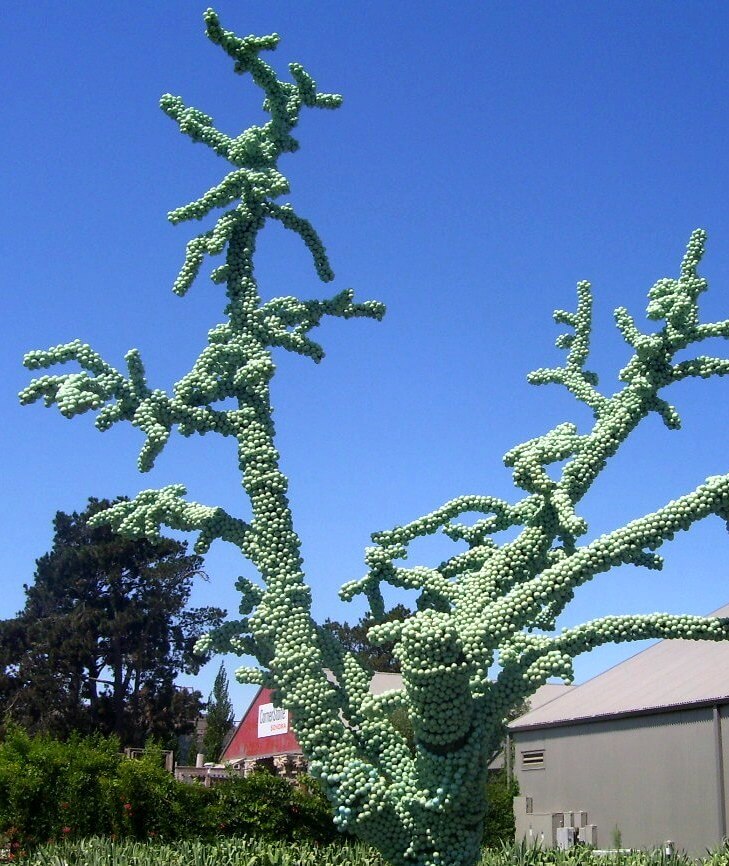 7. The Botanical Garden at UC Berkeley (in Berkeley, just outside of San Francisco)
There is a lot of cool stuff to do in Berkeley, but for a reprieve from the busyness of the Bay Area, head on up above the campus and wander the UC Berkeley Botanical Garden to see an amazing array of plants from around the world. The garden paths offer beautiful views as they wind up, down, and around the hills. Enjoy some peace and share the love for plants that is so typical of California.
So, what do you think? Can't wait to try these awesome experiences in this part of Northern California? If you've been here, what would you add to the list?
Related posts:
30 Things to Do in Napa Valley
A Romantic Getaway in Napa Valley
Connecting and Disconnecting in Bodega Bay
The Perfect Day-Trip to Berkeley