It's not easy to look good while traveling by plane, especially on those long overseas flights. I know some women who seem immune to the discomforts of flying, whose airplane outfits look just like what they normally wear. But like many others, I suffer from being too damned cold on the airplane and wanting to actually be comfortable.
With many long flights under my belt but no really successful airplane attire, I have recently been putting together an outfit to wear on my upcoming flight to Italy.  The way I see it, perfect airplane outfits need to have the following characteristics:
comfortable
warm but not bulky
with layers that can be easily added or discarded in case of a warm airport or cold flight
stylish because when you're traveling, especially to other countries, you are making a statement
with more than one purpose; in other words, I must be able to use all the pieces during the whole trip, not just on the flight
The quest for the perfect airplane outfit begins with the right pants…
After many uncomfortable overseas flights that always included the wrong pants, I finally decided that I would find and buy "airplane pants." That term may not exactly sound stylish, but a lot of thought went into what these airplane pants would comprise. I knew they should be comfortable but cute, a dark color, fitted, and able to worn not just on the plane but during the whole trip.
I finally found perfect leggings for travel from Everlane, the perfect pair of black pants, the Richmond pant from Boden, or the most comfortable pants, the Martie pant from J. Crew in black. A pair like this should fit perfectly and be stretchy enough to accommodate sitting on the airplane but not stretch out at all, even after wearing them all day. Plus, they're machine washable and can be thrown in the dryer without losing their shape.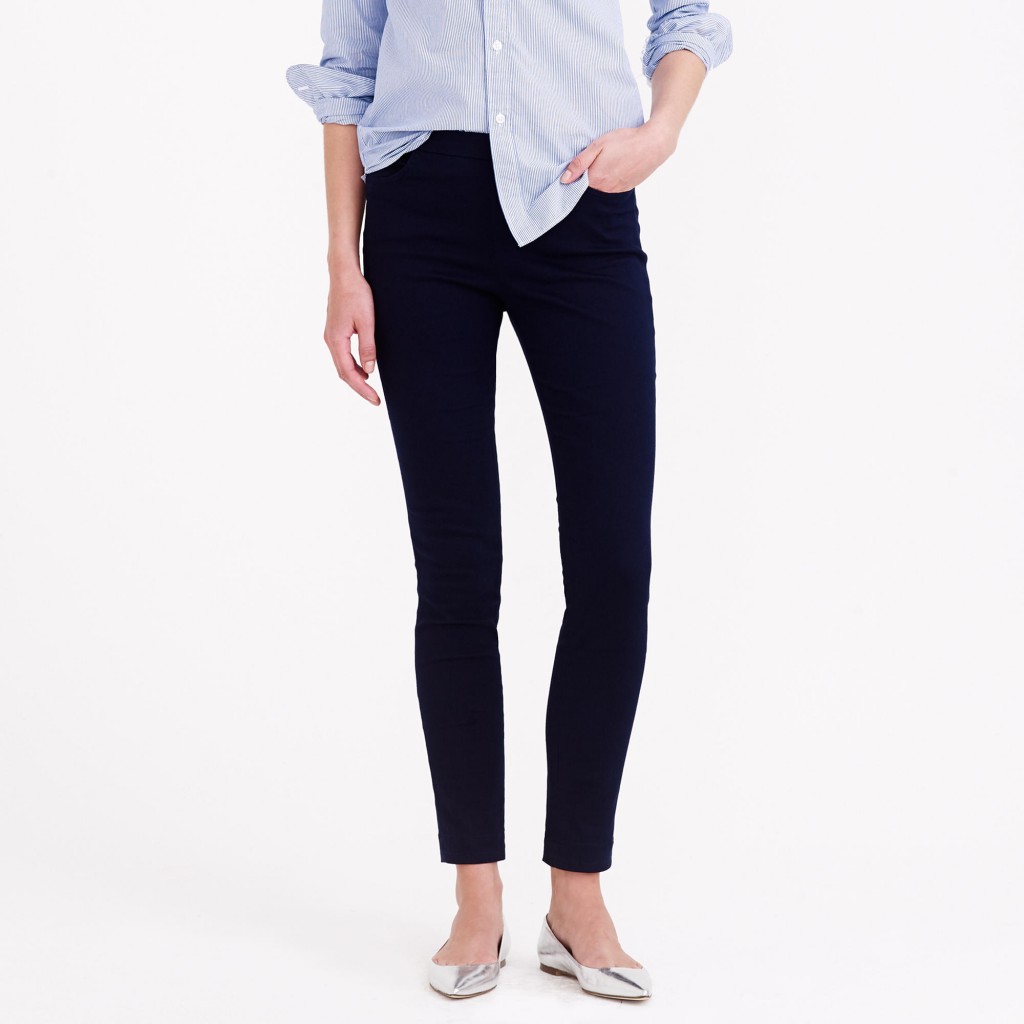 Pants like these are not just comfortable and stylish for the airplane–they can easily be paired with just about anything for day or night while traveling.
Now, what goes on top? One would think that this would not be so difficult, but there is more to it than meets the eye, especially if you get cold easily like I do. Followers on my Facebook page suggested the following: something dark in case of spills, something comfortable (duh), something warm (yes!), and something made of soft or natural fabrics. I especially recommend a warm cashmere sweater for travel, like the cashmere at Everlane–high quality and reasonable price.
I agree with all of those suggestions, but I add the following touches: a necklace, a fun scarf for added warmth and color, and a tank top underneath.
What about shoes for the airplane?
This is not easy because I need something comfortable. See my suggestions for cute and comfortable shoes for travel, such as desert boots, these comfortable flats, and these stylish sneakers.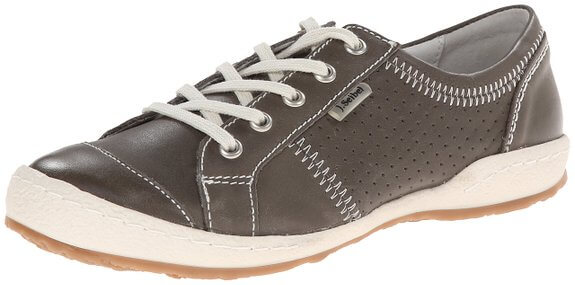 I'm also a huge fan of Birkenstocks for travel and like these closed toe Birkenstocks as a comfortable travel shoe for airplanes.
And the perfect travel bag?
Well, this one is still in the works. I'm still looking for the perfect airplane bag, but here are some good options:
Ona camera bags: the best camera bag because it looks good, it's leather, and it really holds all your photography equipment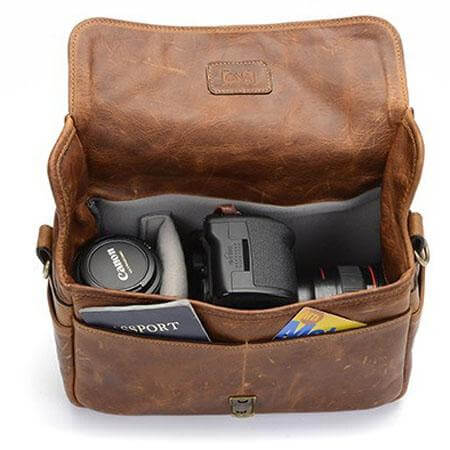 Eagle Creek: the best small rolling suitcase (duffel): Eagle Creek products are made for travelers and are made to last. Highly recommended.
Kenneth Cole travel bag: Best airplane travel bag? This bag seems to be the perfect option for airplane travel as it has a space for everything, including a laptop. My only complaint is that it's not real leather, but hence the sale price of $49 (it was $180).
So there you have it! I think I have the ultimate warm, comfortable, but stylish airplane outfit. Now it's your turn: what are your tips for great airplane attire?
More ideas: 8 Items I Never Travel Without