England has been on my mind lately because my mother just got back from a trip there, and her photos and stories reminded me of why I love traveling in Europe. Then I read an article in the New York Times Travel section about "sharing history." It referenced Prague and other places in Europe where a traveler, if careful to choose wisely, can connect with the hundreds of years of history that have come before us. Traveling in England offers such experiences, with its rich history and exceptionally beautiful towns and churches.
The 2+ months I spent in England when I was younger involved busier places, mainly London but also the "must-see" towns of Oxford, Cambridge, Bath, Salisbury, and others. While those places are all wonderful, my mom's agenda was different.What intrigued me the most about her recent stay in England was that it was so far off the average tourist's radar, allowing for her to settle into local life and explore the area's history and nature without sight of another tourist.
Such an experience goes by different labels, sometimes as "slow travel," other times as "authentic travel," and more recently as "sustainable travel" because of the traveler's interest in staying longer and visiting "quietly," thereby better connecting with a place. Call it what you will, but it is definitely one style of exploration that I love: being far away from the "must-sees" and immersing myself in the atmosphere of a unique place, with its history peeking out through the details found around every corner because I have the space and time to notice them.
I have not written much about my parents and how they have influenced my love of travel and the world, but suffice it to say that they are both inspiring travelers in their own unique ways. My mom loves to stay at places such as this one: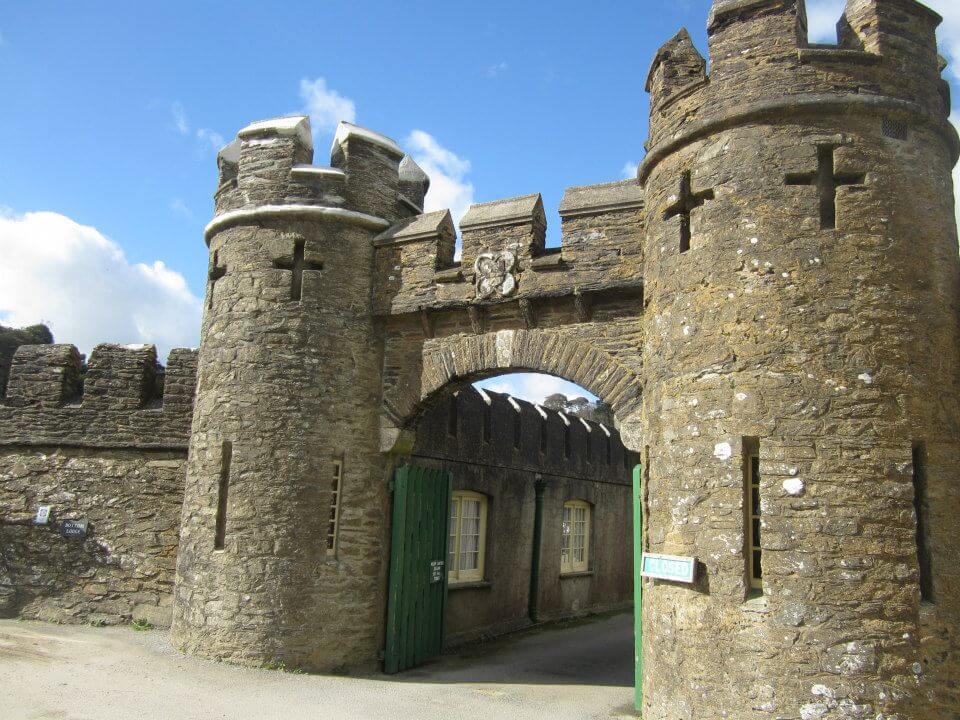 Caerhays Castle in Cornwall, the dramatically beautiful southwestern corner of England, offers a way to share in the area's history without spending much. It's out of the way, but I guess that's part of the appeal with views like this: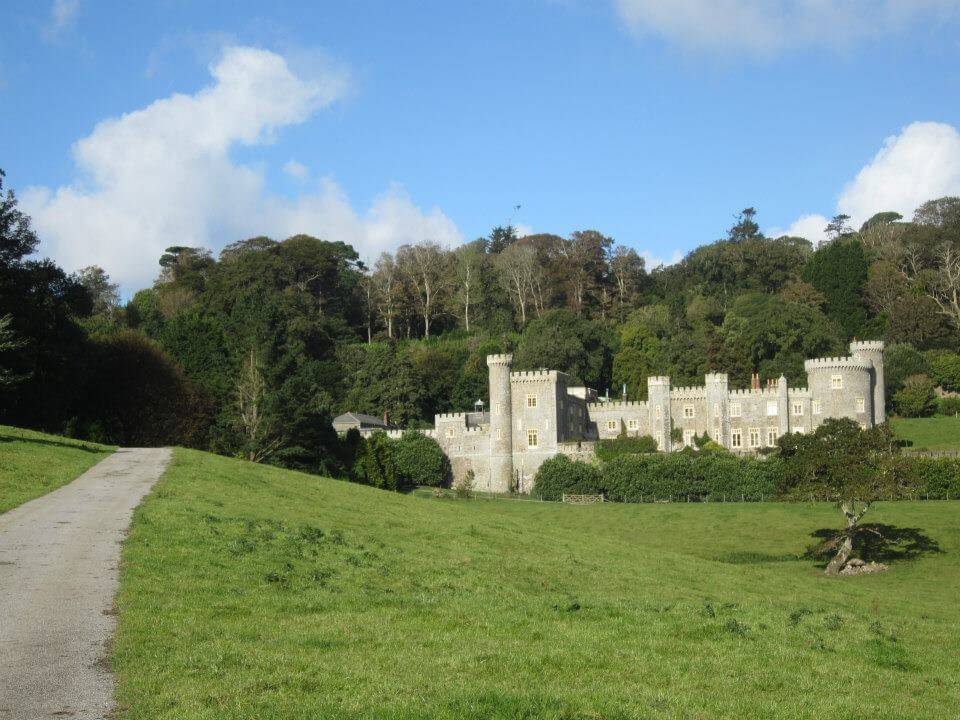 Cornwall is full of walks kept up by the National Trust, up and down hills and past historic sights like this old hilltop cemetery.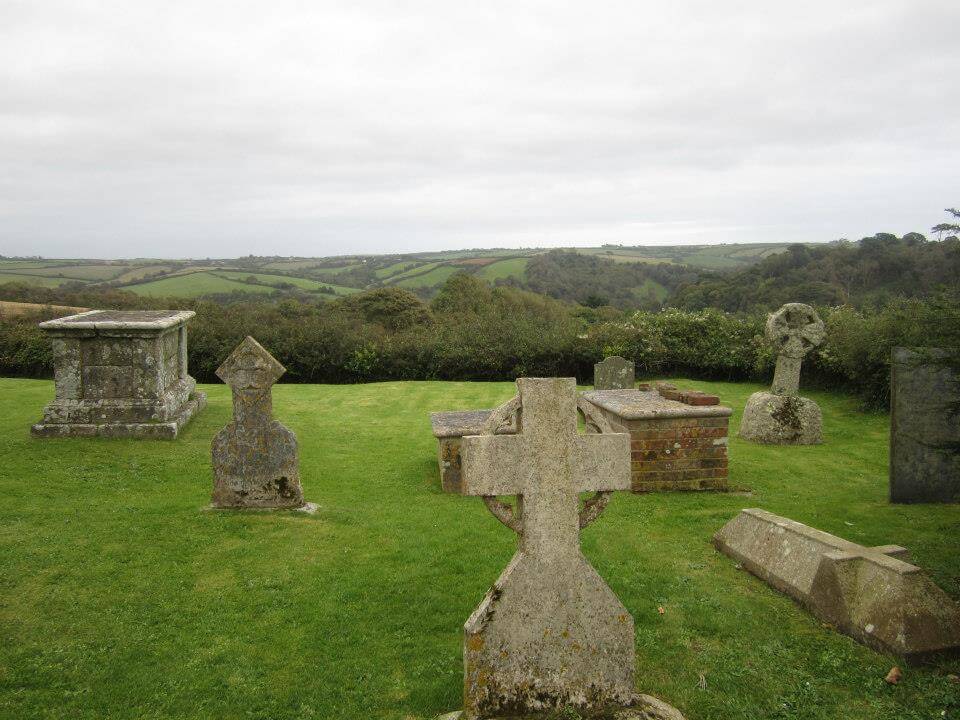 One of the wonderful aspects of traveling such a slow, easy way is the way we can take in the little things, such as this beautiful herringbone wall, typical of the houses in Cornwall.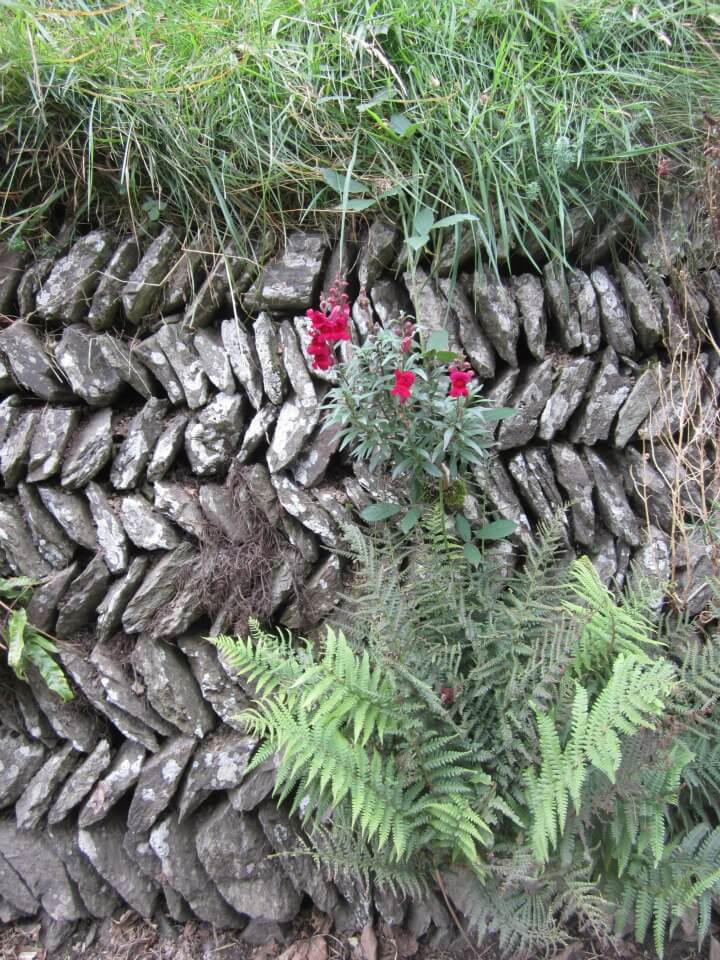 Cornwall is bordered on three sides by water, and its rugged cliffs create beautiful scenes. One can only imagine what has occurred at this precariously positioned "Net Loft" over the years.
While there my mother and her friend took many long walks, including this one around the villages of Polruan and Fowey, the old town visible across the water in this view: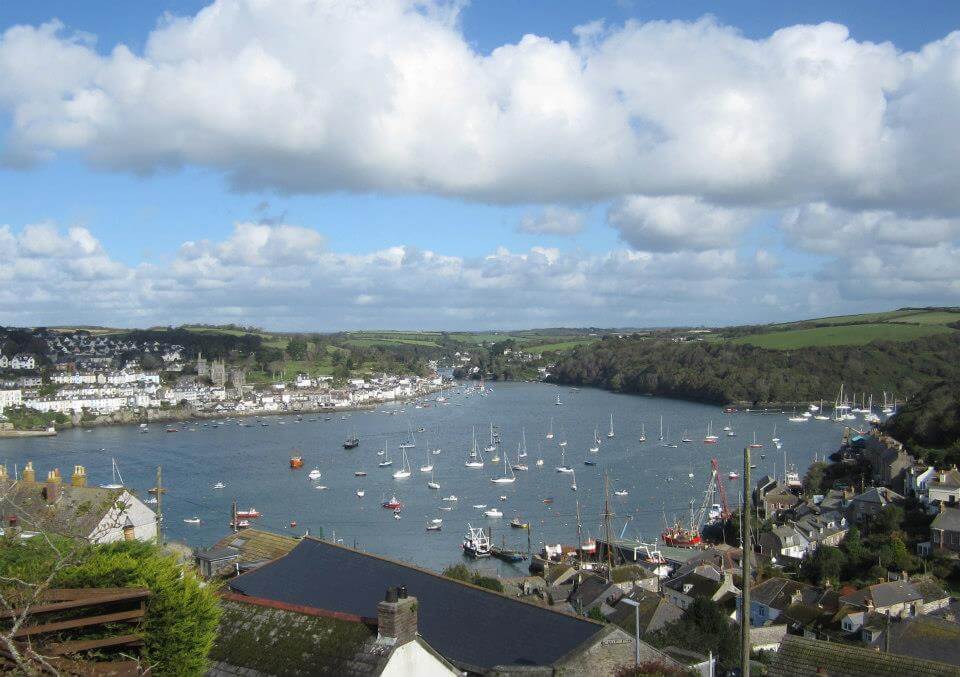 I've seen many photos like this of tree-lined paths in England but have yet to experience them for myself. Such a walk is enough to make me want to visit there.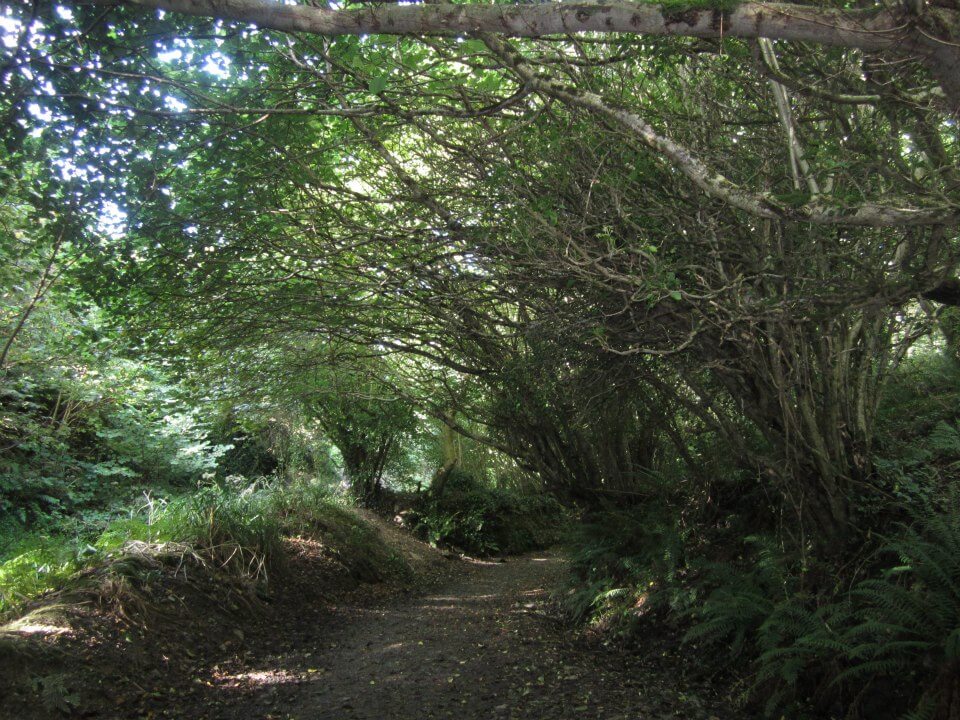 Many of the walks end at the coast. Again, no one was around, just the nature, local farms, and years of history that have settled on Cornwall's hills and villages, visible to those who are willing to take them in slowly, the way a traveler should.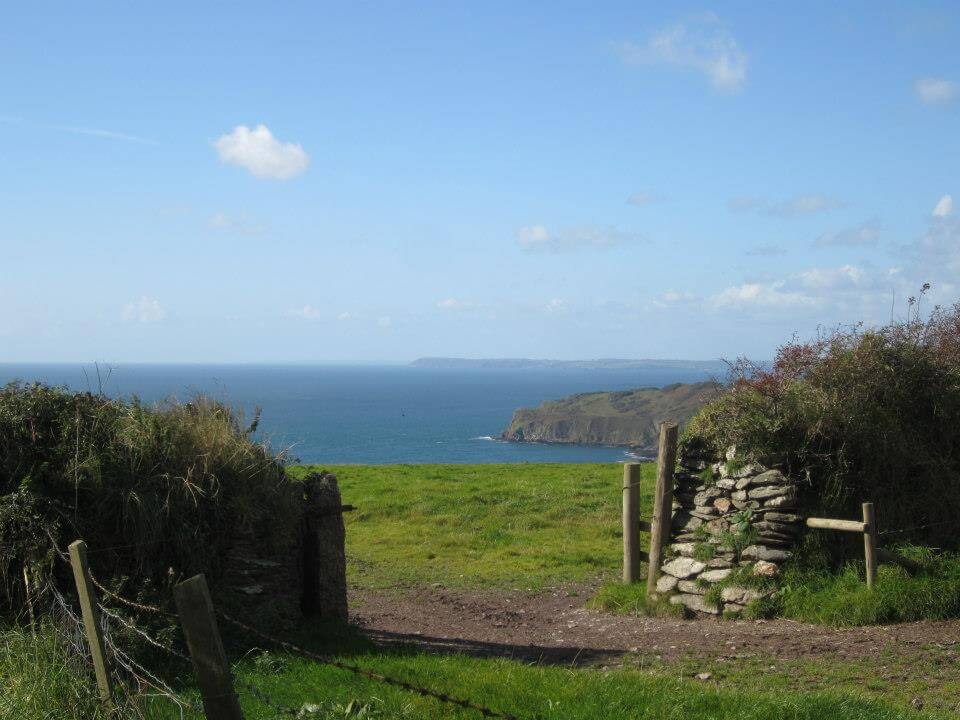 What do you think? Would you enjoy visiting Cornwall? Have you been to England? If so, what were your impressions?