I am constantly impressed by Spain–its architecture, history, food, and the mix of influences from Roman, Christian, and Moorish. I have been there, but it was many years ago and I visited just two cities, Barcelona and Granada. I hope to make it there soon, possibly next summer, so while I am soaking up the culture in Florence, Italy, it is with pleasure that I bring you an article by Frommer's writer Jeremy Head about cultural things to do in Malaga, a historic city in southern Spain.
Málaga often gets overlooked by visitors to the Costa del Sol – it shouldn't be. It's by far the most cultural city along this stretch of coastline. Here are my five favourite things to do in Malaga:
Picasso museum
Although Pablo spent much of his life in Paris, he was born in Málaga and the city is now home to one of the most interesting collections of his artwork. Many of the artworks on display are family heirlooms – presented to the museum by Picasso's wife and his son. The result is a truly spectacular breadth and depth of exhibits allowing the museum's talented curators to create exhibitions that are often thematic – tracing the development of key themes in Picasso's work like for example, women or horses. You can see how this remarkable artist created sketches, worked on sculpture, painted smaller and then larger versions of similar pictures, refining his work as he went.
Conception Gardens
They're a bit of a trek from the city centre – you need to jump on bus number 2 and walk for 15 minutes or so from the last stop to get there – but these tranquil, green gardens are a great way to while away an afternoon if you want to escape the city. There's an extensive collection of tropical and sub-tropical plants, trees and shrubs here offering a vast canopy of green swaying fronds, perfect for escaping the heat of the Spanish sun. Some of the ancient trees here are over 100 years old. There's a pleasant picnic area too – so bring some bread and jamon for lunch.
Alcazaba
Málaga's castle isn't a patch on the exquisite craft of the Alhambra at Granada, but it's well worth a visit nonetheless. It's a very pleasant – though quite steep – stroll along narrow, leafy, bougainvillea-bedecked passageways and through dog-legged gateways, up to the castle building at the top – the tinkling of water fountains the soundtrack to your wanderings. Much of the ornate stucco decoration has been eroded from the soft sandstone walls, but the courtyards and columned terraces remain. And the views from the top are truly spectacular – out across the city and towards the sparkling Mediterranean.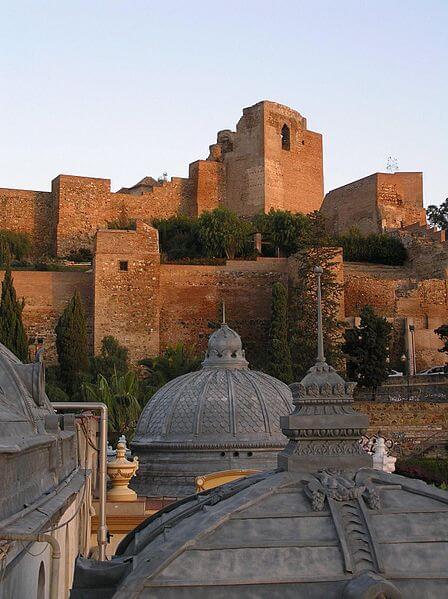 Carmen Thyssen-Bornemisza Museum
I have no idea how to pronounce its name either, but Malaga really landed a bit of a coup when it managed to convince the extremely wealthy European aristocratic family behind this collection to locate one of their museums here. The other – in Madrid – is a world class collection and this brand new extension of the museum located here in the centre of Malaga in a converted palace house is equally spectacular. The collection in Malaga focuses on Spanish art from the19th and 20th centuries – grouped into three floors – featuring Romantic Landscapes, old masters, and fin de siècle works.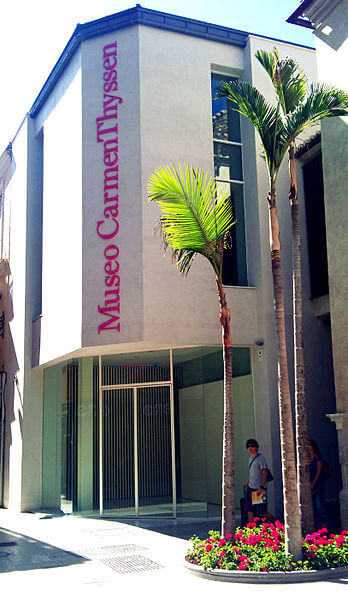 Tempting Tapas
There are some pretty decent restaurants in Malaga if you want a proper sit down feed, but I prefer to do as most of the locals do and bar-hop, grazing on tapas along the way. Calle Granada a winding narrow street in the midst of the old town is the road to head for. There are lots of nice little bars dotted along or just off the street offering traditional wine, beer and tapas at great value prices. You need to speak a little Spanish and be prepared to dive in a bit to get served – but if you want to see real Malaga, this is the thing to do. The most famous of the bars is El Pimpi, which is a bit more touristy – and hence a little easier to get served in if you don't speak Spanish. It's stacked with wonderful atmosphere – its walls lined with sherry barrels and paintings of famous bullfighters.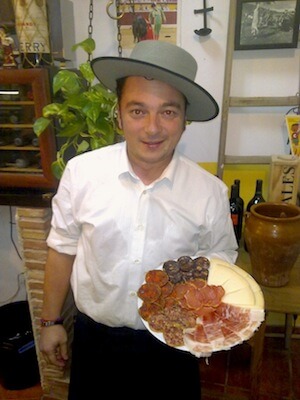 Getting there: Malaga is one of Spain's busiest airports with frequent flights from the UK and Germany – so shop around for the best deals. Many visitors to the city arrive on cruise itineraries. P&O cruises is just one example of the various cruise lines that call at Malaga. For more details about their Mediterranean cruises see their website.
Jeremy Head is the author of Frommer's Seville, Granada and the Best of Andalusia. This is a post sponsored by P&O Cruises.
Photos are CC license from Wikimedia.