2012 is winding down, and I am fortunate to be able to say that it was a good year for me. Honestly, I try to avoid labeling life events "good" and "bad" because both types of experiences are a natural part of life. That being said, I do feel fulfilled when I look back on the past year. Despite being unusually busy (a state which I don't like), I am happy that a few new things fell into place and that I was lucky enough to have some wonderful experiences.
So here is my best of 2012. I hope that perhaps some of these will inspire you and others will give you a better understanding of who I am and what I blog about. And please share your favorite moments of 2012 in the comments below!
Most beautiful place:
Bodega Bay, a small community on the rugged coast of California north of San Francisco, is incredibly beautiful. I especially loved it after taking this walk on Bodega Head and watching a migrating whale playing in the water.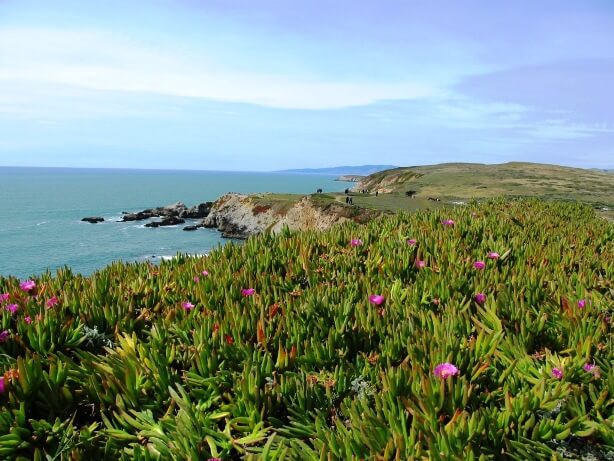 Most memorable meal:
My favorite meal of the year was probably the dinner with new friends in Florence at La Cucina del Garga, where I had the best salad I've ever eaten–a simple but perfect one of greens, cheese, cherry tomatoes, and pine nuts–and fresh pasta with scallops with a great Tuscan red wine and fun conversation.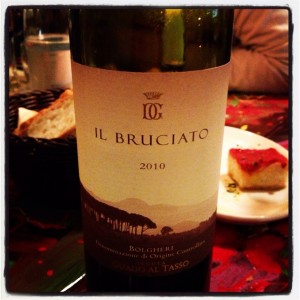 But the dinner I had at Oenotri in Napa was extraordinary. This beet salad was a highlight. I would highly recommend going to Napa for the food, and this new Italian restaurant is not to be missed.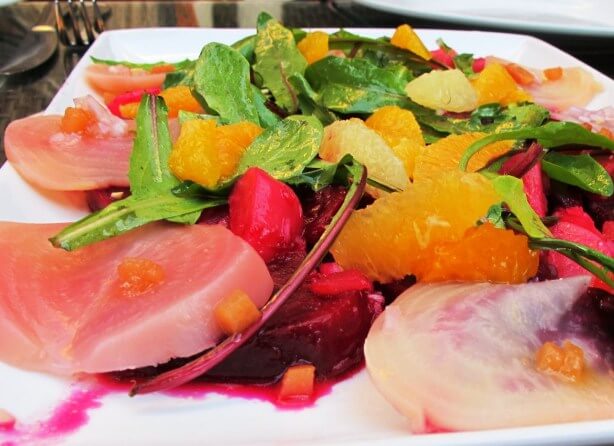 Best surprise:
I wrote early in the year about my undying hope to return to Florence, Italy, the first place I fell in love with. I never could have imagined that I would actually get to go there this year, especially under the circumstances, which could not have been better. It was a wonderful surprise in 2012 and one which I feel very fortunate to have experienced.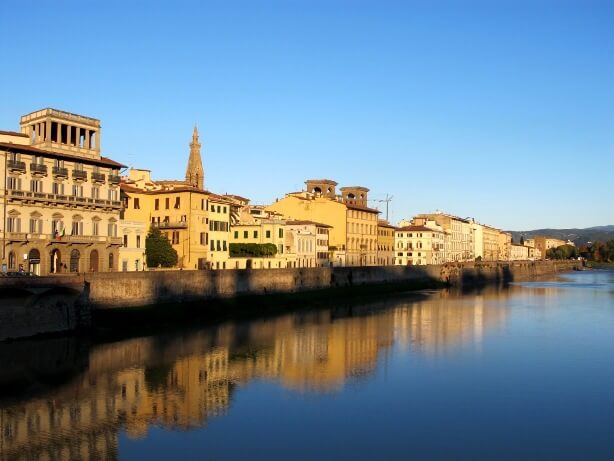 Best out-of-the-way find:
The wine country of Northern Sonoma County in California is a wonderful place, still unspoiled by tourists and far away from any hustle and bustle. The nature is beautiful. We stayed in a cabin at a campground while my mom and her husband slept in their Airstream. We saw deer and hiked in between rain storms.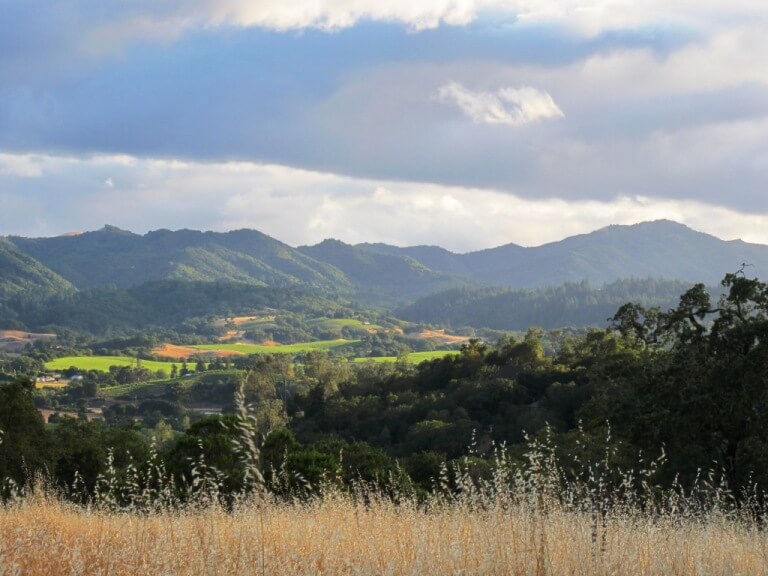 Favorite new haunt: Downtown Napa
I love Downtown Napa! I went there four times in 2012 and found it to be the perfect city for a quick getaway, either with friends or with kids. The riverwalk makes a lovely and safe place to walk. The city has a great community feeling to it, so there are frequent outdoor festivals, all with a strong local vibe that makes Napa stand out in the tourist-heavy Napa Valley. Napa is small but has so much to offer, including fantastic restaurants and tasting rooms like this one.
Biggest a-ha moment related to travel:
There are two. First, listening to the talks at Florens2012 and talking to residents of Florence opened my eyes to the growing need for people to "walk more lightly" as we travel. We must take concrete actions to respect the people, culture, and place we visit. More on that soon…
Second, after hearing many of my students say that it would be a dream come true for them to travel to Italy once, or that they have been saving money for years to visit their aging parents, I realized even more how fortunate I am to do some of the things I do. My life is not at all luxurious, but compared to the struggles that so many endure, the fact that I can travel and write about it is a luxury indeed. This has made me more thankful for everything and cognizant of using this platform for positive change.
Experience that I can't label:
The month we spent in Brazil. It was wonderful for so many reasons that I can't label it as the best this or that. I spent quality time with family, enjoyed plenty of the slow life in Brazil, explored the architecture of Oscar Niemeyer and antiques markets in São Paulo, saw wildlife, went to the beach, and gained some interesting insights into tourism in Brazil, which helped me win a trip to Florence.
What I am proud of:
I am proud of the work I have done to grow my blog and to branch out a bit in travel writing. This site has grown a lot over the past year and recently passed 10,000 page views/month. Although I don't have the time that other bloggers may have, my love for blogging and learning about so many related topics is still going strong! I am writing for a new travel website that will launch next month and have begun exploring some other opportunities. I look forward to seeing what 2013 has in store for this part of my life.
What I look forward to in 2013:
As a parent, I look forward to just spending quality time with my growing children, and as a teacher, I look forward to being in the classroom with my students. My husband will finish graduate school in May, and we are looking forward to closing that chapter and moving on to a new one.
I look forward to new travels and making memories with my family. I also look forward to having more time to travel and write. I am not sure where we will go in 2013, but no matter where we are, I hope to have the wisdom to be thankful for every moment and to not get wrapped up in trivial things.
I also look forward to taking some of my blogging energy to write about travel from a somewhat different, more positive perspective. More on that coming soon!
And a few of my favorite photos of this year:
And you?! What are some of the highlights of your year? What do you hope for in 2013?
Thank you to Jeremy from Budget Travel Adventures for including me in this great round-up of Best of 2012 posts.