Last November, just before leaving on my solo trip to the Florens2012 conference in Florence, Italy, I got an iPhone 4s. (I actually had the first generation iPhone, which had been my husband's phone back when iPhones first came out, but the camera was barely usable on that phone.) I was so excited to use the camera on my new iPhone, and I got plenty of use out of it in Florence. I had to learn a lesson, though, about backing photos up because I lost all the photos I had stored on my iPhone and was able to recover only the ones that I had shared through Instagram.
However, having a new small camera during my time in Florence was fun for me. I kept it in my coat pocket or purse pocket or even just in my hand almost all day long. I used it to snap quick photos wherever I was. It felt so much less conspicuous than my usual larger camera, and I enjoyed that freedom coupled with not having to worry about settings. Here is Florence in photos through some of the images I captured with my iPhone during that one wonderful week.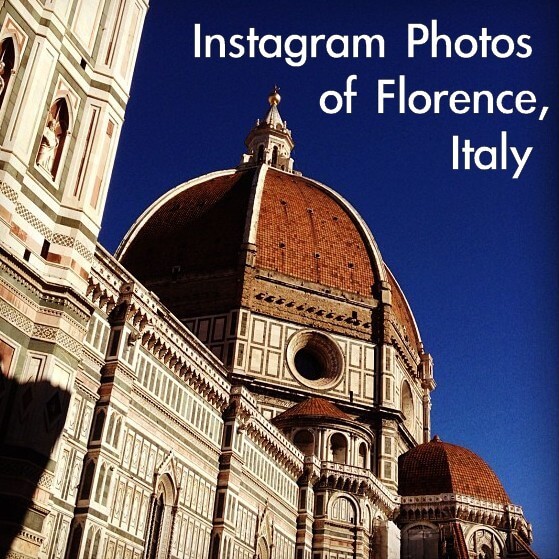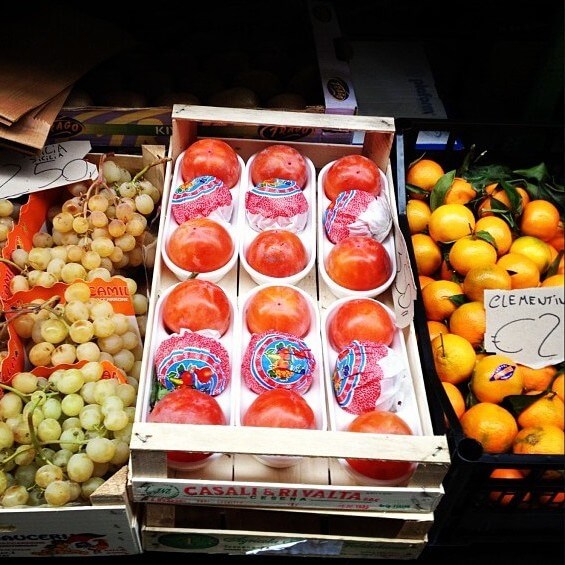 One of my favorite sculptures in Florence, the Rape of the Sabine Women in front of the Palazzo Vecchio.
The breakfast that we Team Florens members enjoyed every morning: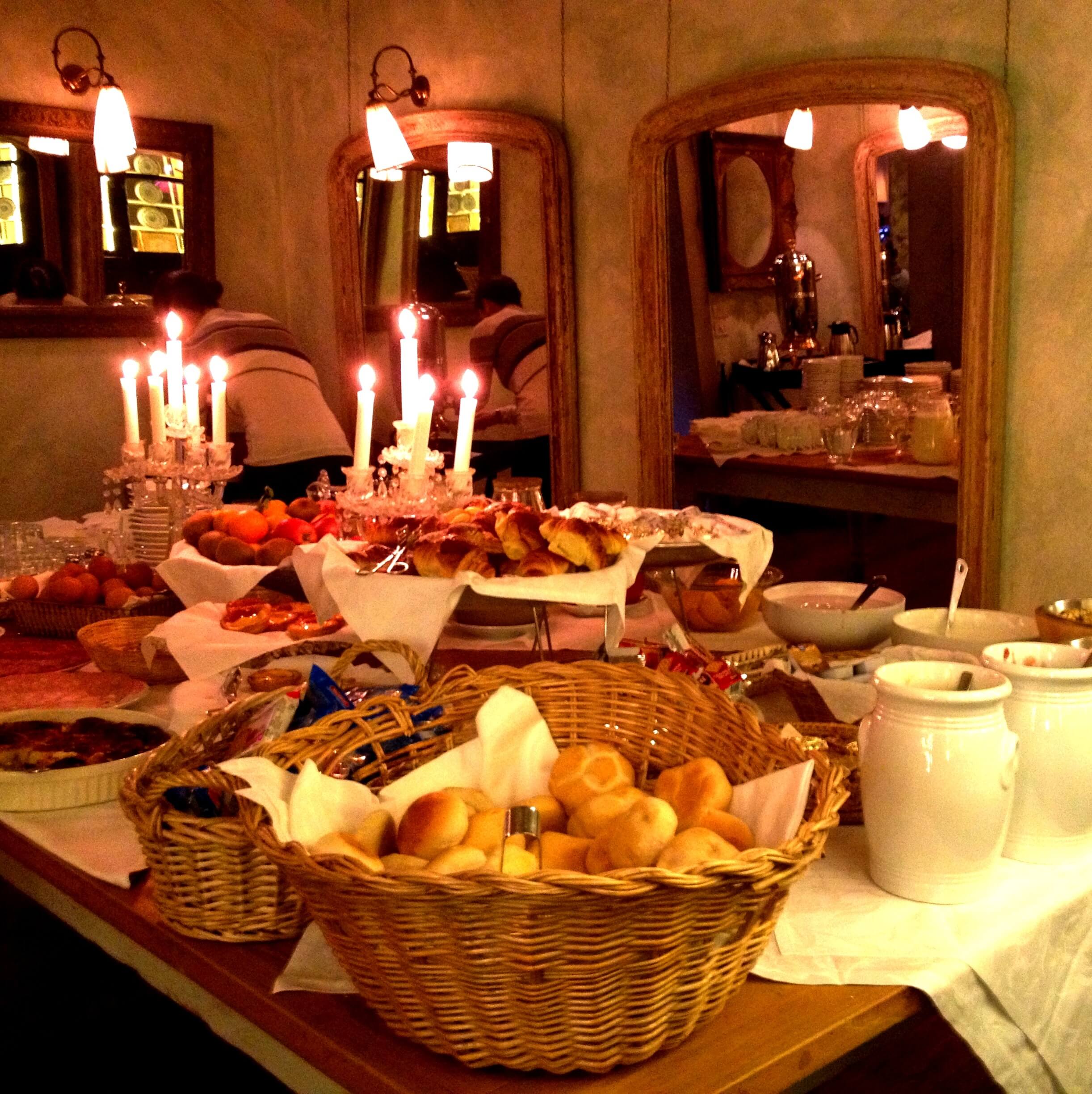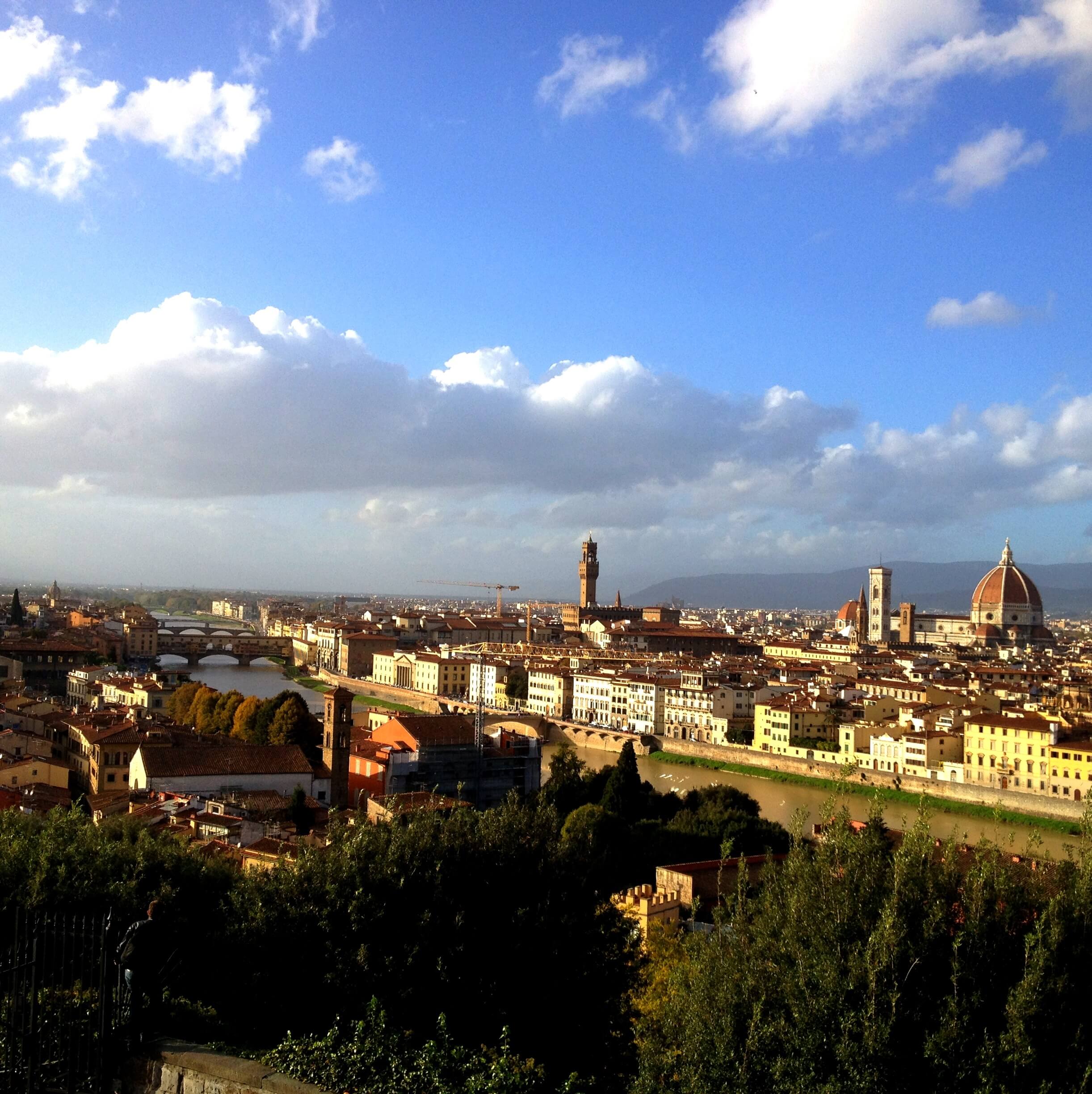 Piazza Santa Croce, the site of a contemporary art installation as part of Florens2012. On my first night in Florence, I enjoyed watching the local people interact with the art.
One of the most delicious dishes I ate during that week filled with great food: an eggplant appetizer at the beautiful J.K. Place. Thank you to my friend Nathalie of Perfect Boutique Hotel for inviting me!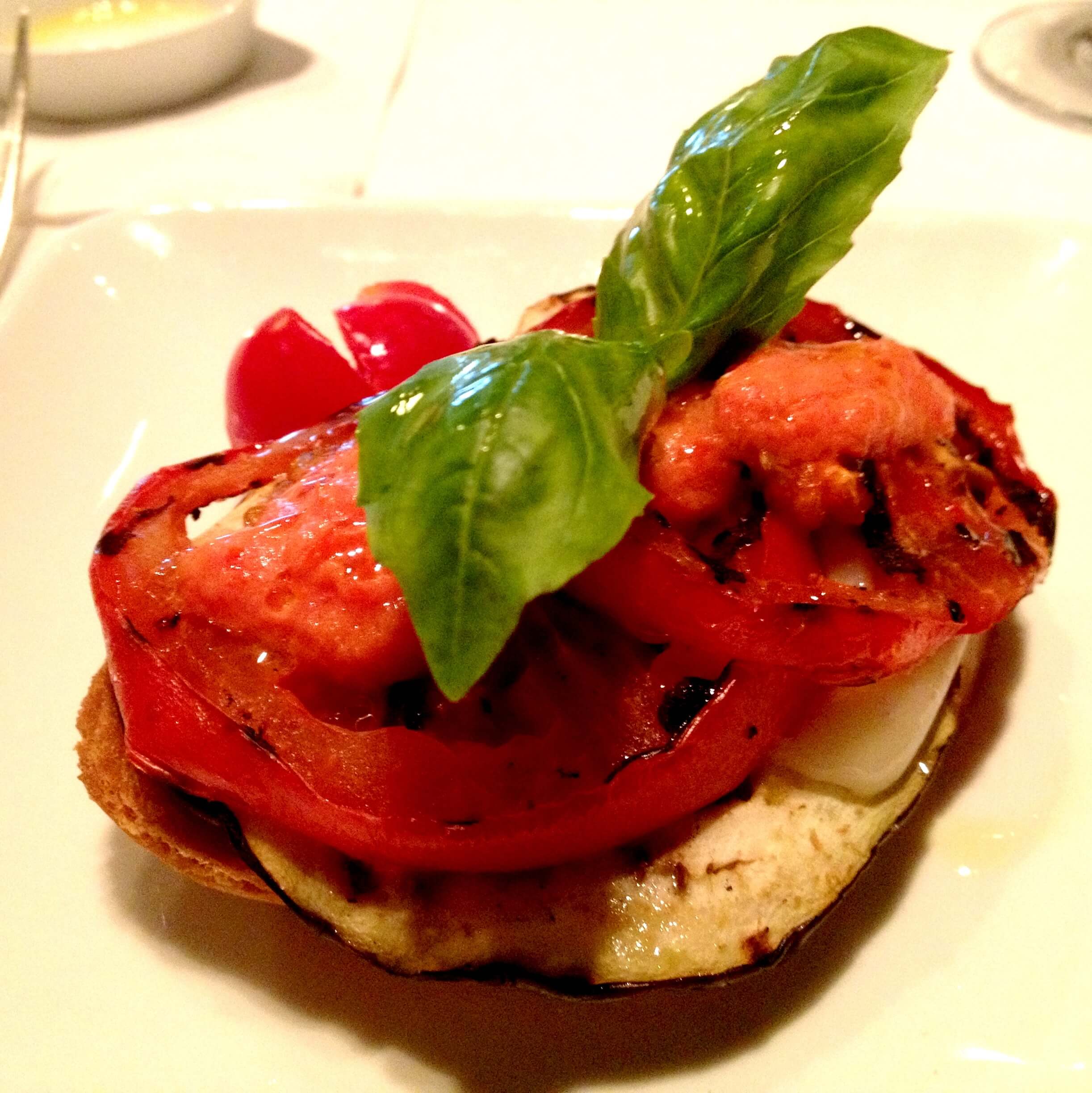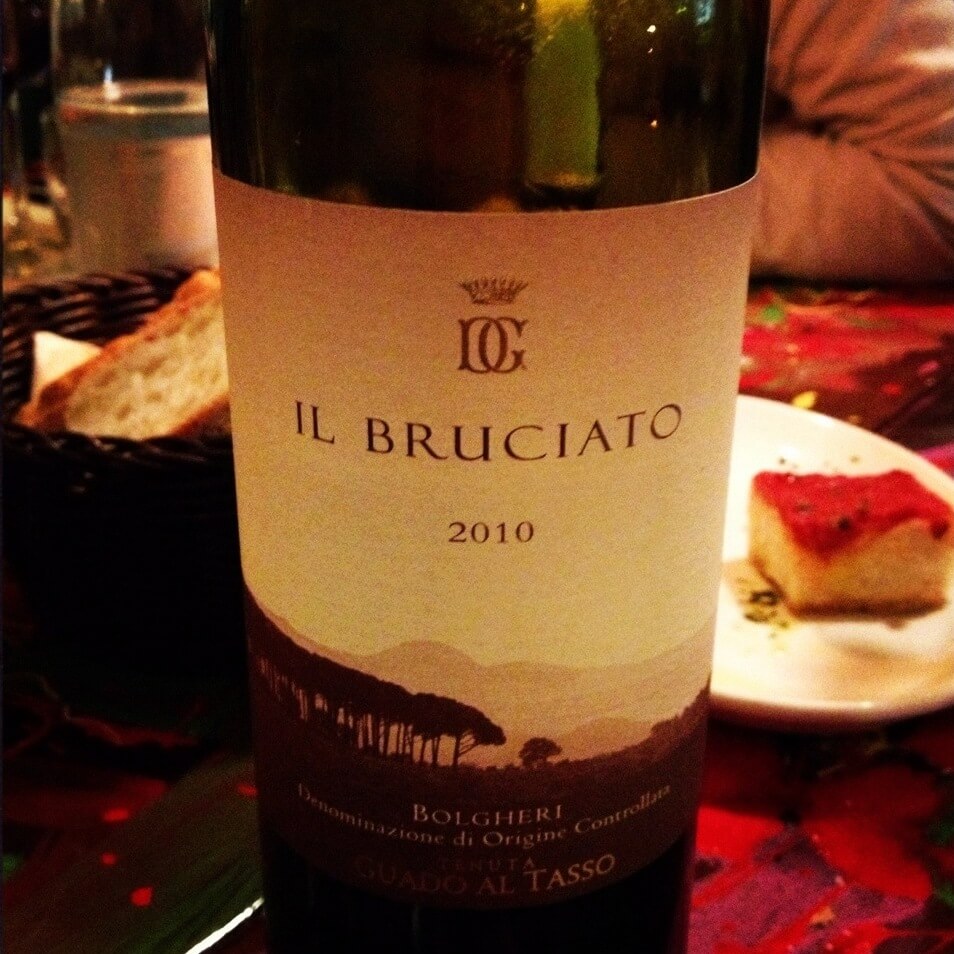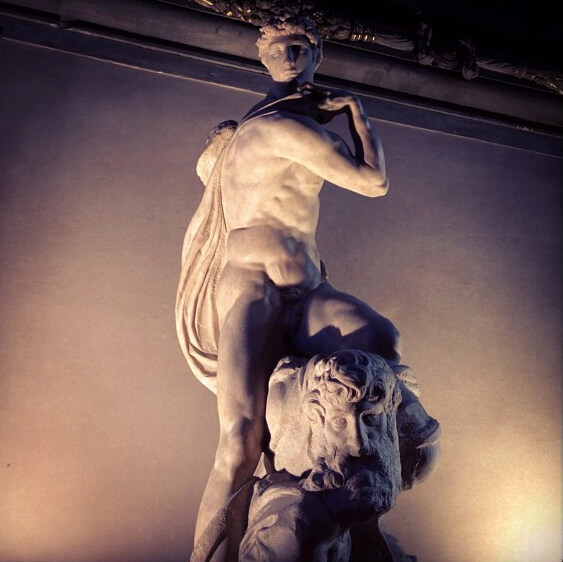 The Palazzo Strozzi Museum, one of the places to be seen in Florence on a Thursday evening: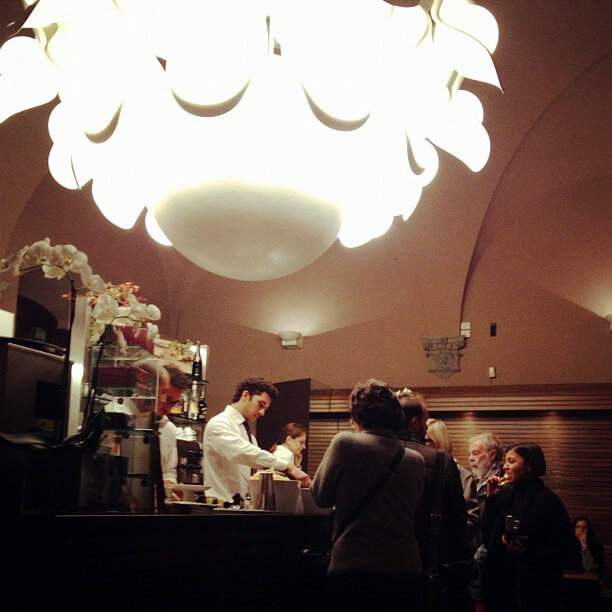 The inside of the Palazzo Vecchio at night: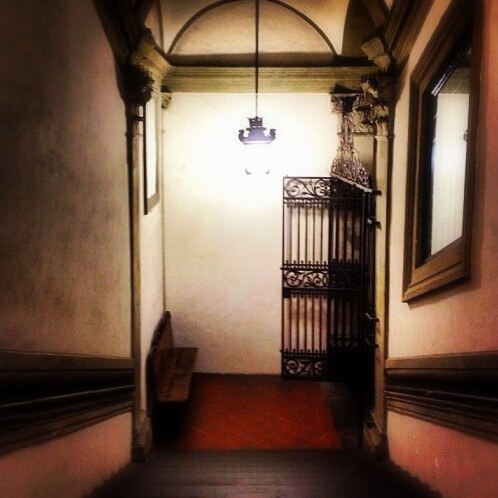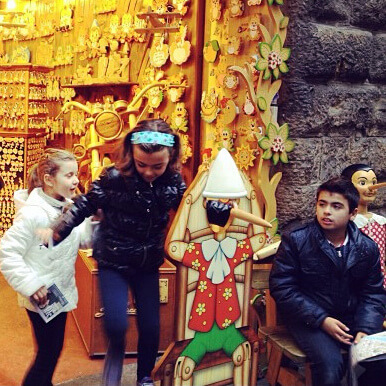 Do you take photos with a smart phone? If so, what do you use to share them and retouch them? A couple of these were retouched with Camera+, a fantastic app for editing photos on your smartphone or tablet.
If you use Instagram, please connect with me there (I love it!)!