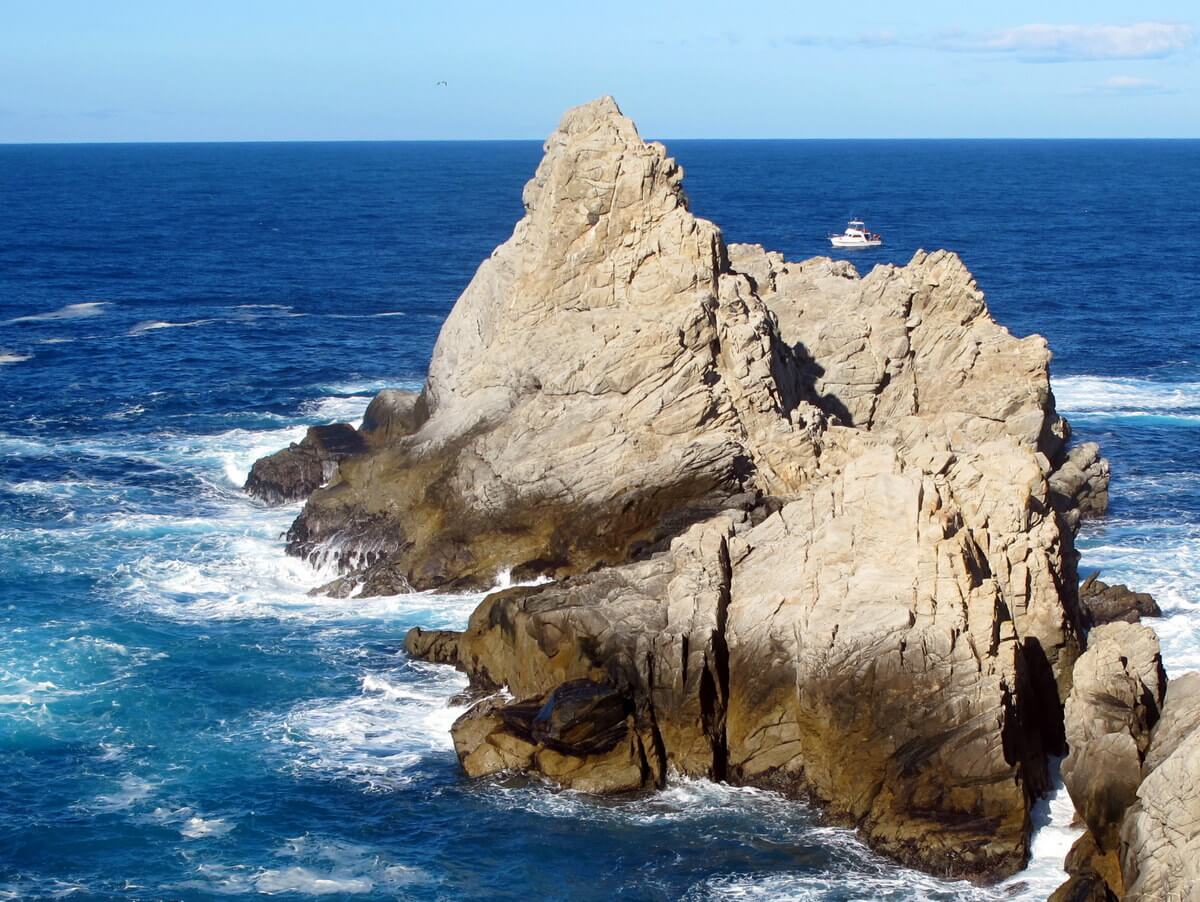 Isn't it funny how we can miss something wonderful that is practically right under our noses? That is what happened to me on several trips to Monterey Bay and Big Sur on the coast of California: I was so close to Point Lobos State Reserve (I had even driven by a few times!), yet I never went. At first, I didn't even know it existed, and then last year somebody told me that it was a place I absolutely couldn't miss.
When I read that Point Lobos has been called "the greatest meeting of land and water in the world," I knew I had to see it for myself. I finally got there this past January. Is it really the greatest meeting of land and water? Maybe, maybe not. There are so many beautiful places where land and sea meet all over the world, but Point Lobos really is special…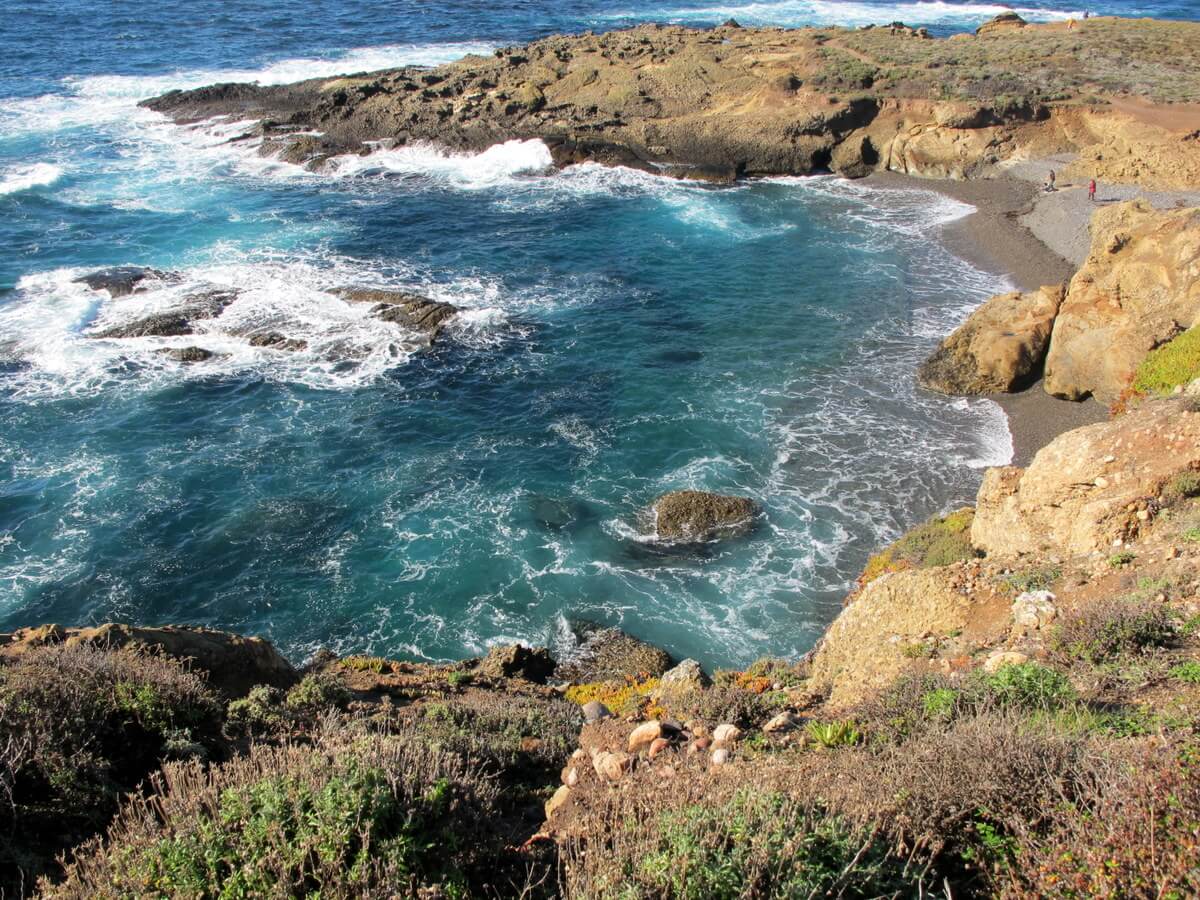 The area is a marine preserve, a sanctuary where fish and ocean life can actually thrive instead of disappear (as they do in the world's oceans today). This is a place where you can see sea otters; in fact, these waters are the very place where a few sea otters survived after they were thought to be extinct due to hunting in the early 20th century.
There is also a huge kelp forest that you can explore if you like to dive. Seals are all over in the waters and sometimes on the beaches. The forests are home to deer, bobcats, and mountain lions. Migrating monarch butterflies stop here in winter on their way down to Mexico. The headlands are also home to "rare plant communities" and "endangered archaeological sites," according to the Point Lobos Foundation.
Besides being an important sanctuary for animals and sea life, Point Lobos is also a headland with dramatic cliffs and rocks that create pools of water that are so blue, even shades of green and turquoise.
There are many hikes–some follow open paths along the water…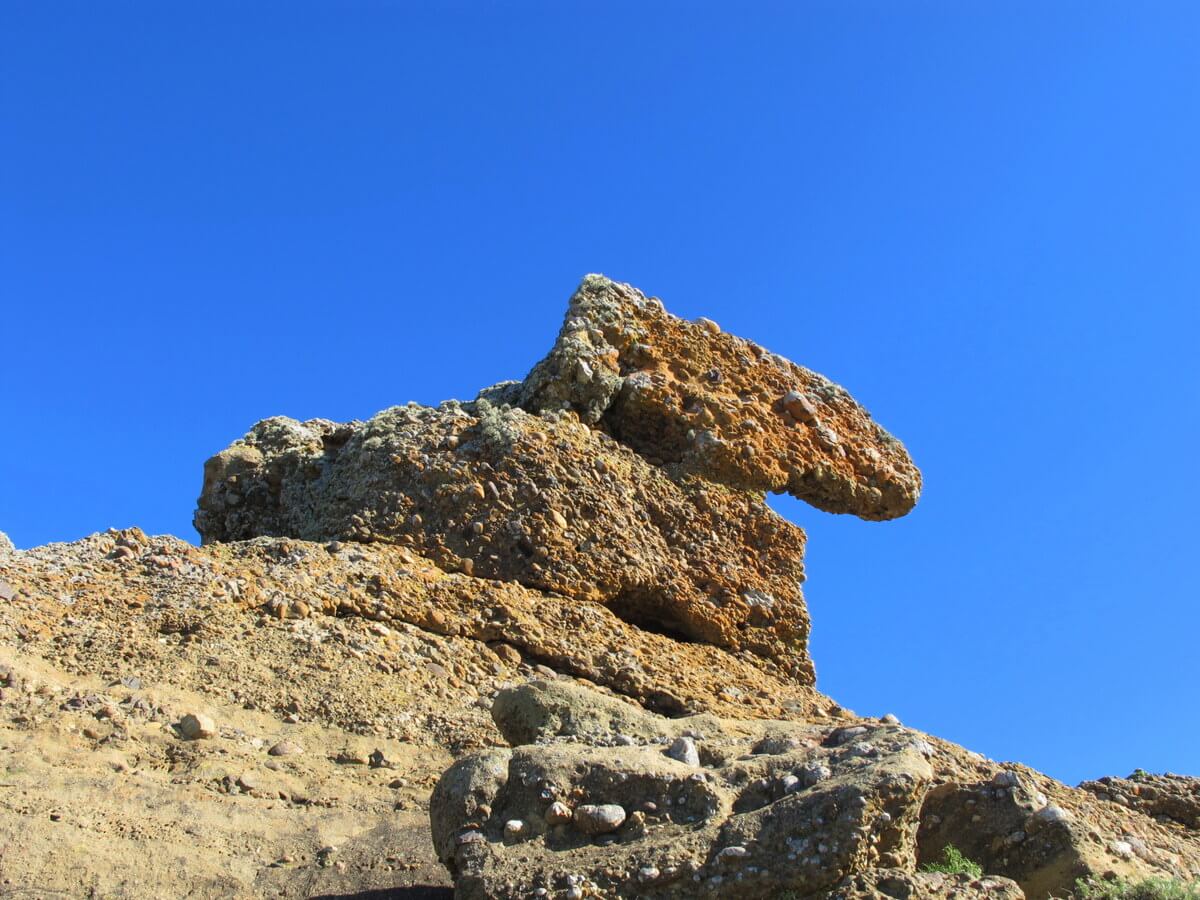 …and others like the Cypress Trail go up and down hills, through cypress groves, and along some pretty nerve-wracking steps on the sides of rocks.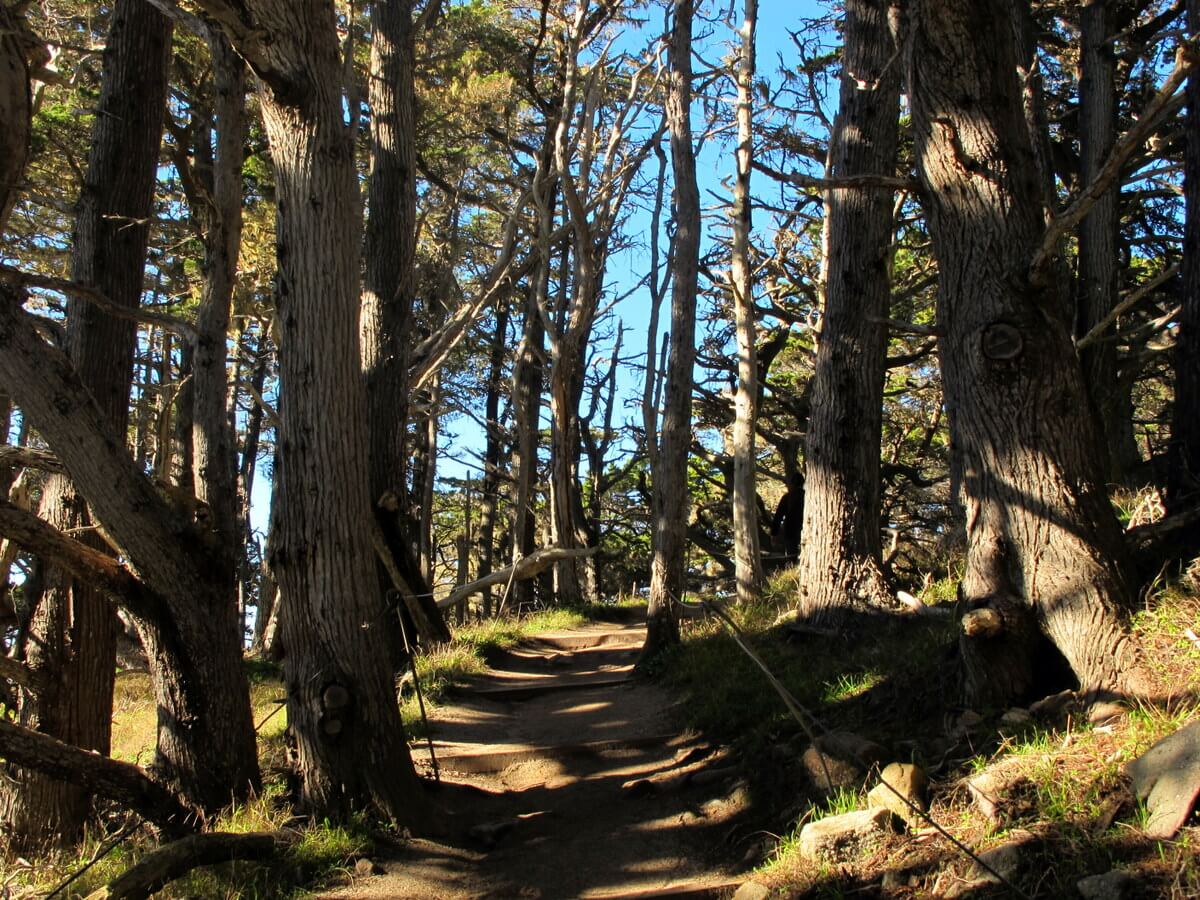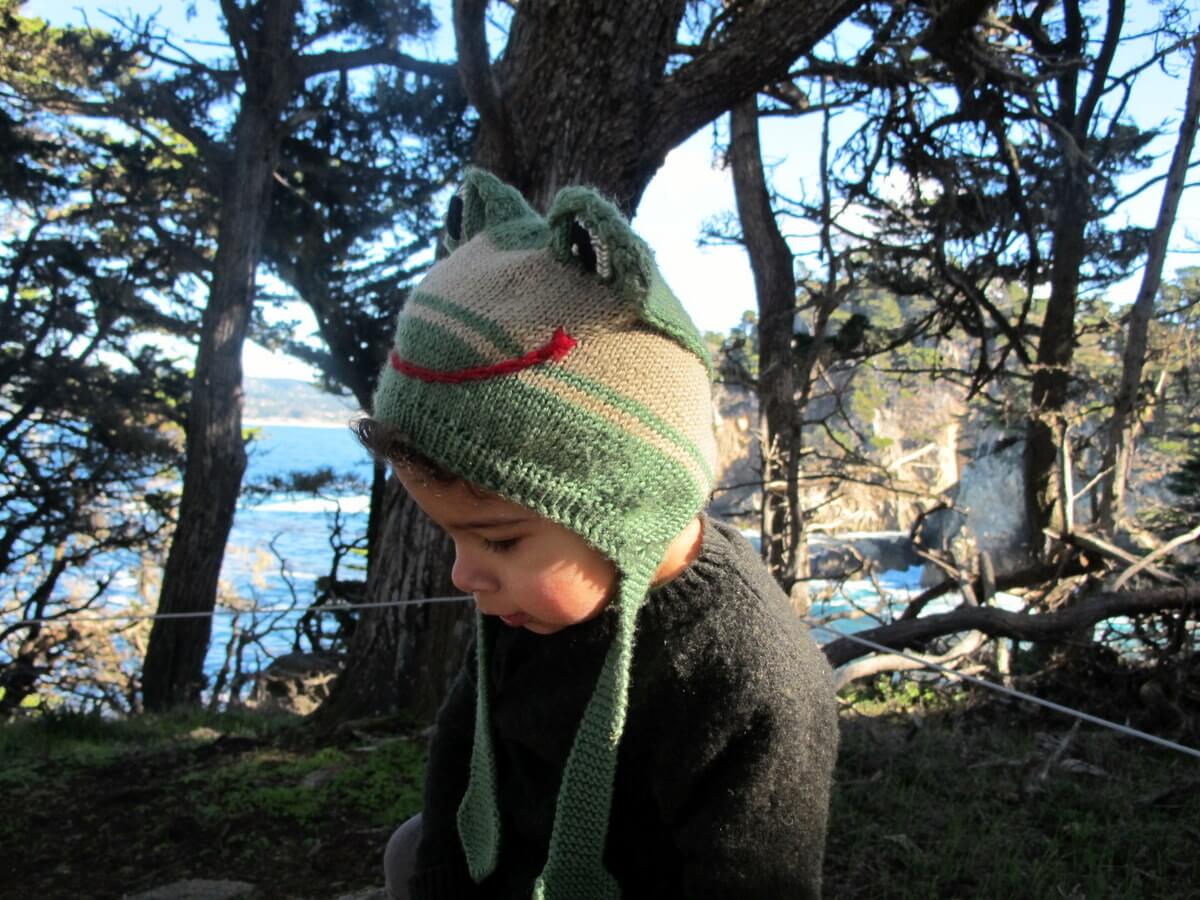 The cypress trees on one side of the cypress grove hike are strangely shaped from the ocean's winds and are covered in red lichen.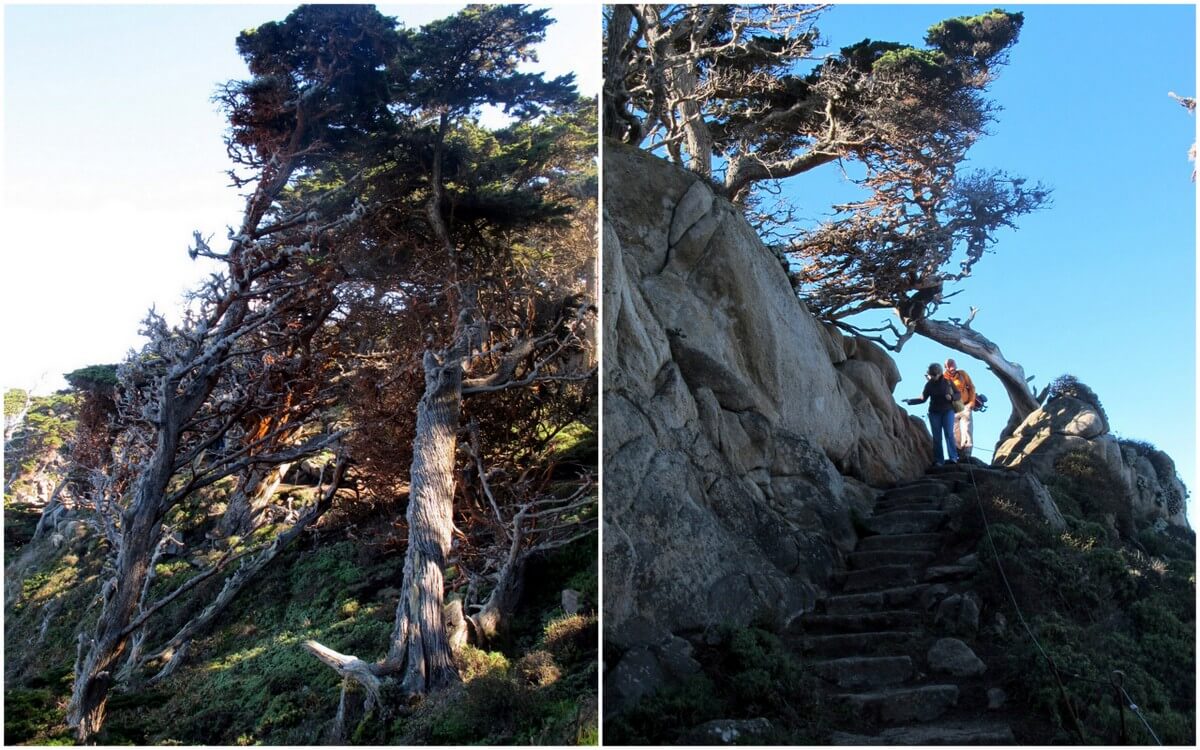 We didn't see any sea otters on this day, but we did see whales spouting in the distance and a few seals playing in the waters right below us.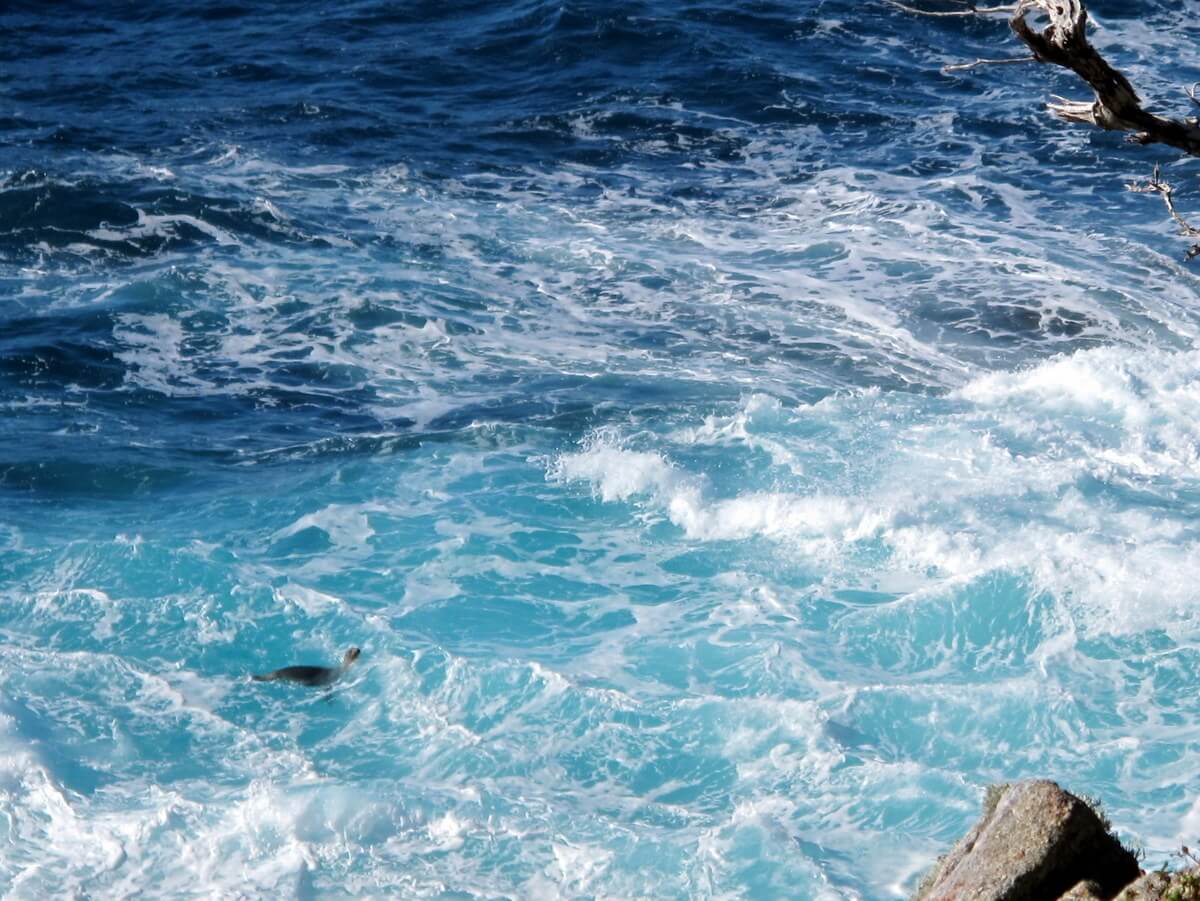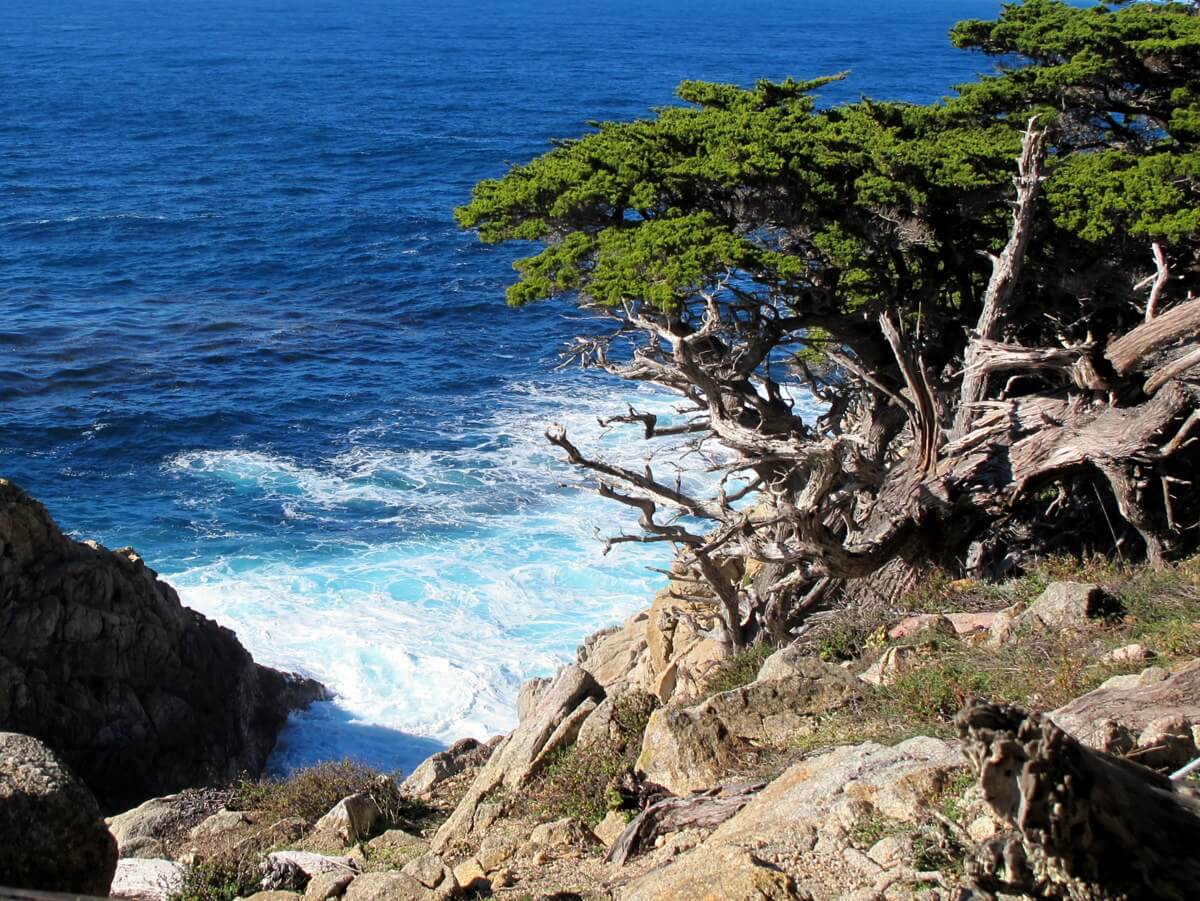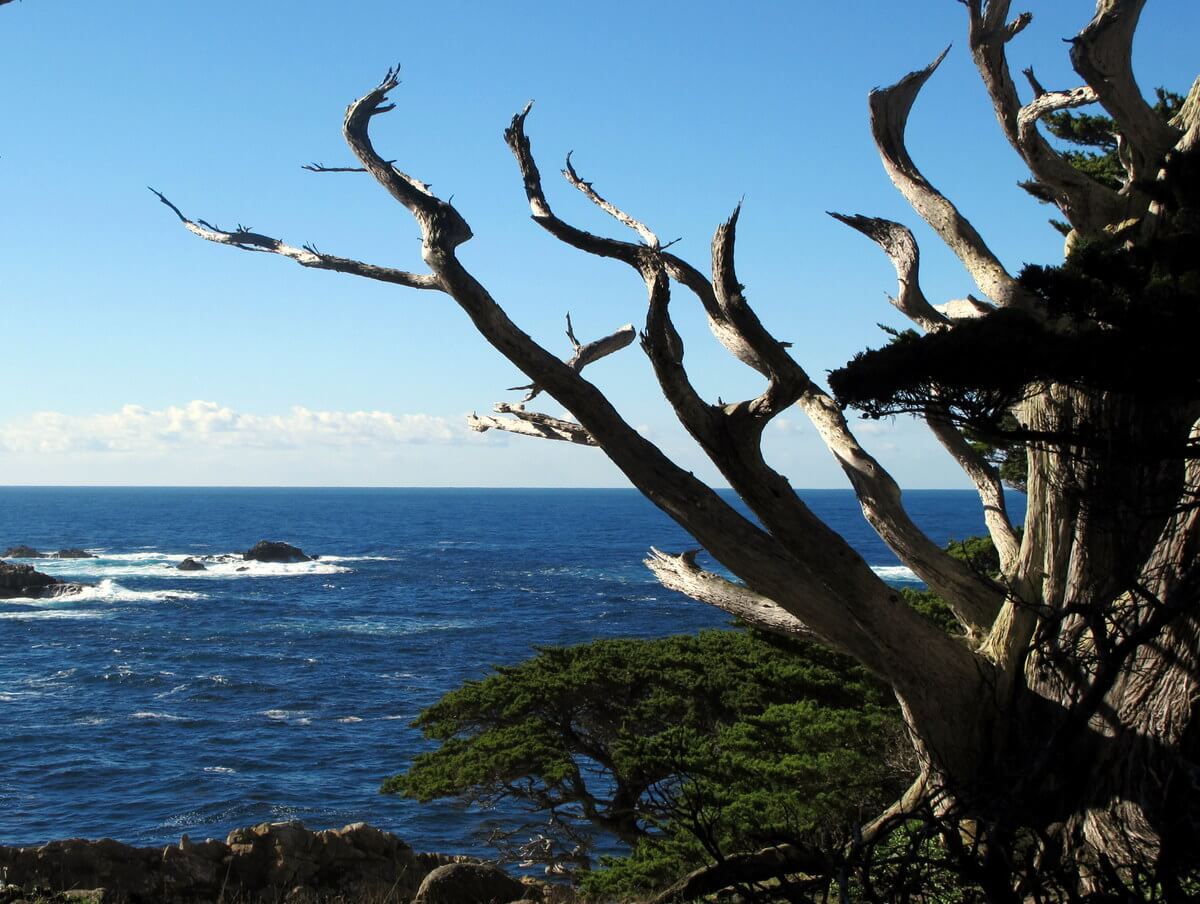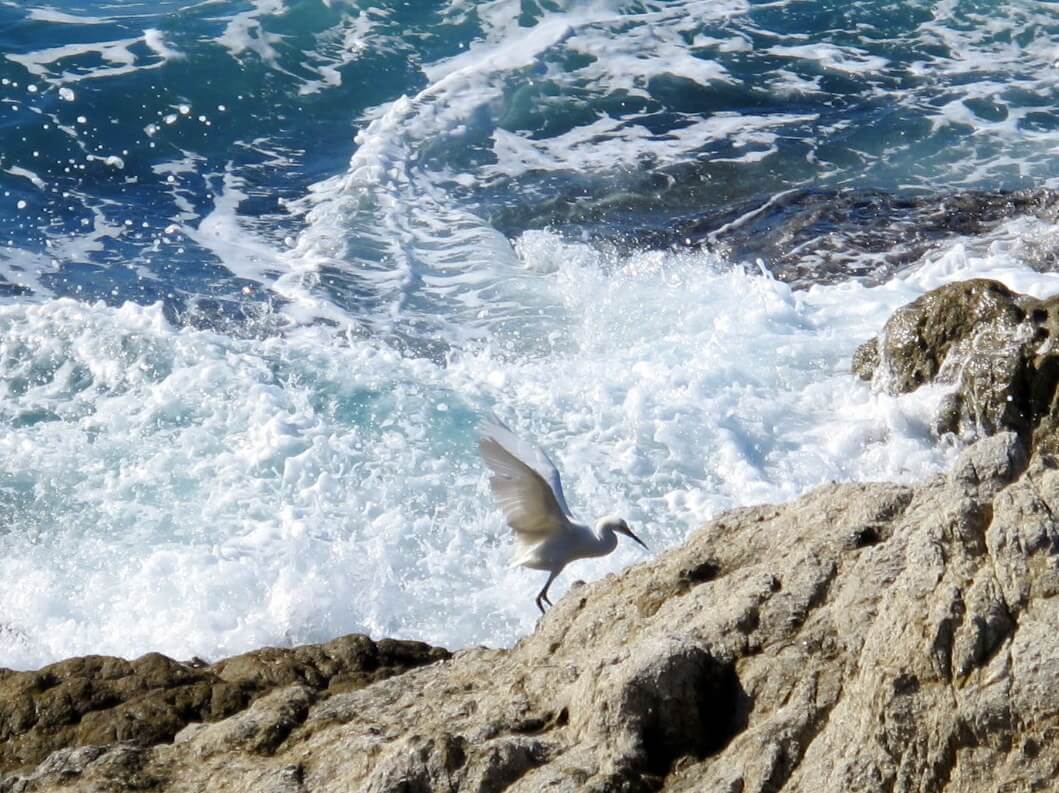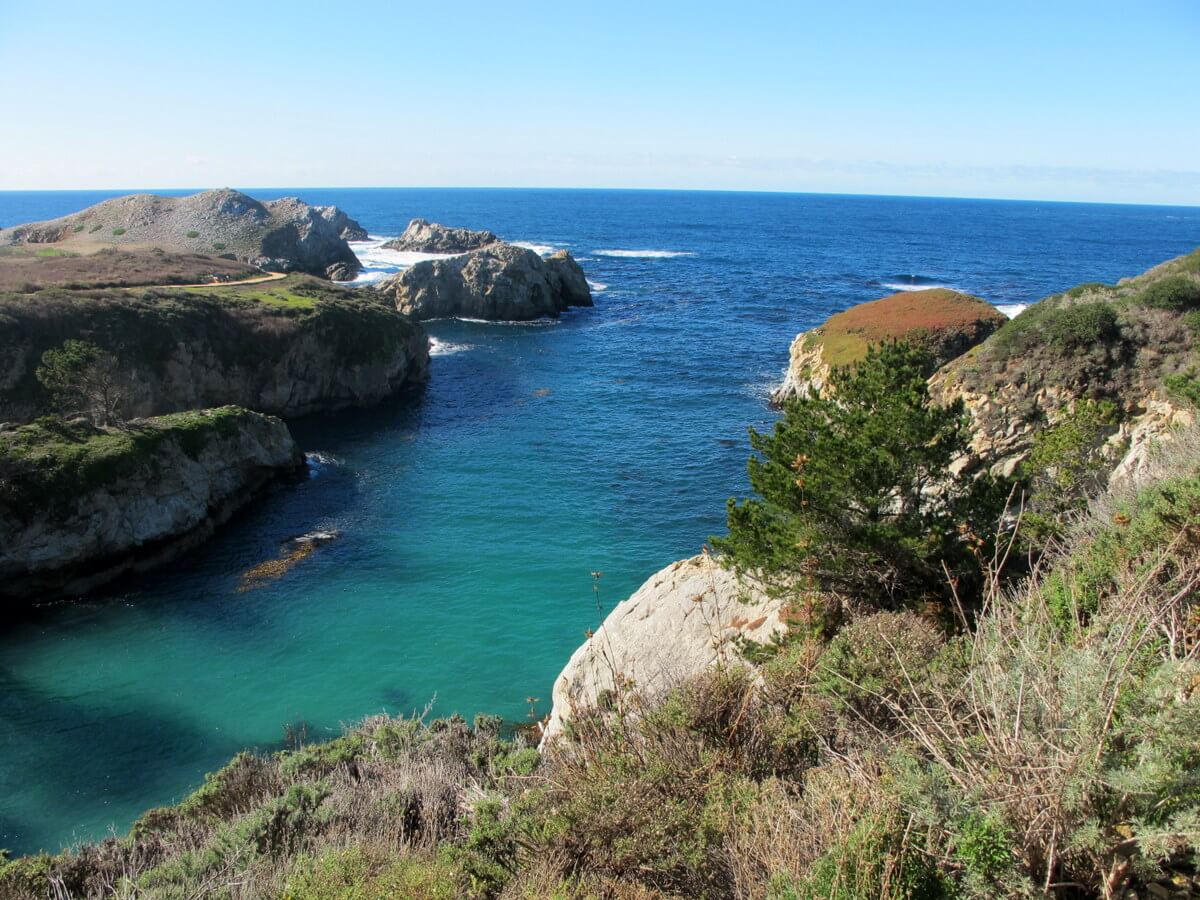 On the southernmost parts of Point Lobos are a couple of secluded beaches, a hiking trail out to Bird Island (above), and even this little cave. The water here was a striking shade of green.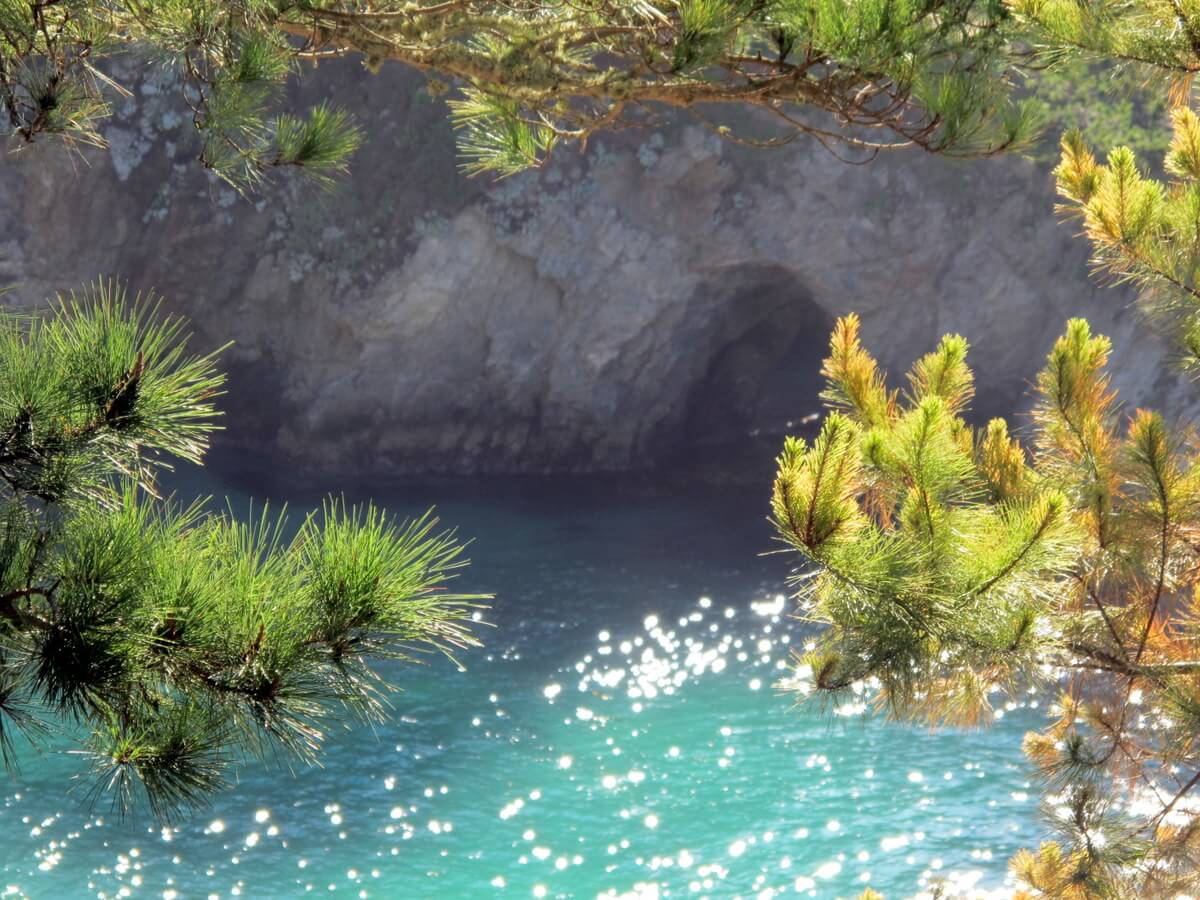 Will I be back to Point Lobos? Absolutely. I am planning to bring a lunch and spend the day there with time to explore the whole park since it's actually pretty small. (Point Lobos State Reserve is located just 3 miles south of Carmel on the beautiful Highway 1).
Have you been to the coast of Central California? Tell me: what's the most beautiful meeting of land and water that you have seen?