Some of my most valued readers are those who have an email subscription to this site and therefore get new posts delivered to their inboxes. I accidentally made an e-mail faux pas when contacting these readers. It was unintentional and a mistake, and I have been feeling like an idiot since…so it seems appropriate that my next post celebrates people, in this case people who have made a difference in my travels.
I have been thinking a lot about "quality travel" and how we can get more from our experiences while also treading lightly on the places we visit. One of the most important components of creating such travel experiences is connecting with local people.
I first fell in love with travel while studying abroad in Italy in 1995, but it wasn't until I first went to the Czech Republic in 1996 that I really fell in love with the people of a country. The hospitality shown by the locals was so powerfully positive that I felt like I never wanted to leave…so I moved there.
That warmth and hospitality didn't end when my time in the Czech Republic ended because I have found it, in various forms, in every place I have traveled, including places where it was a bit unexpected. The wonderful hospitality that I was treated to in Germany helped make my stay in Munich one of my favorite travel experiences.
Connecting with locals changes an ordinary travel experience into one that creates lasting memories. It gives you a better understanding both of their culture and of the ways in which we all are the same.
Connecting with locals is also a gold mine of information. I found that on my latest trip to Italy, I learned so much more by asking questions. Often a question would turn into a long conversation, sometimes about the history and culture, other times about what life is like nowadays in Italy. All of it fascinated me, but none of it would have happened if I had not asked questions and listened with keen interest.
Locals also provide the best recommendations for where to eat, what to see, etc. I always ask local people for restaurant recommendations, and this especially paid off in Florence.
Sometimes we can make a little extra effort to seek out locals and thereby learn about the heritage of a place. When I was in Florence, I asked around for recommendations for artisans to interview. My initiative paid off with fascinating discussions with three artisans. I learned so much about the role of artisanship in Florentine culture and history and got to watch the process of making some beautiful products, too.
Sometimes learning about the local people can involve just watching them by going to a less-touristy area and observing. Markets, shopping districts, cafes, and town squares makes great places to observe local life. I still cherish this memory of what was really just a simple moment…a local woman walking her dog down a quiet street in the Oltrarno district of Florence one night.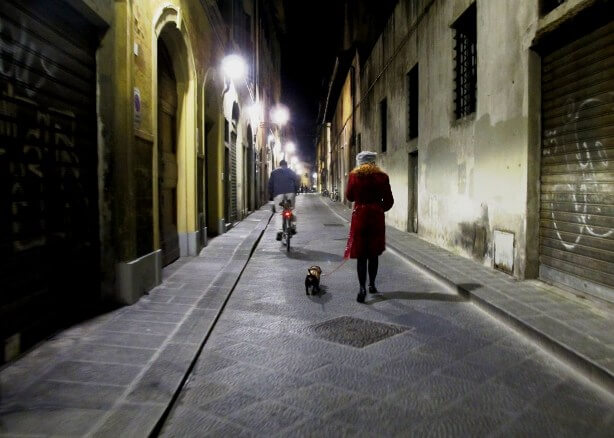 Brazilians have been called the friendliest people on the planet. I wouldn't disagree with that though I know that it's impossible to compare the world's peoples in this way. However, I love this line from New York Times writer Seth Kugel about meeting people in São Paulo: "I've often said I'd just as soon drink with five Brazilian strangers than five American friends." They really are a lot of fun, and just being around them and feeling their friendly, laid-back manner makes me love them. (In fact, I will forever feel grateful to Brazil for the excellent care the doctors gave me when I had a medical emergency there.)
But connecting with locals doesn't only happen in a foreign country. I love to talk to local people when I travel in my own country, too. From the docents who volunteer their time to answer questions in state parks to the lovely tasting room managers in California's wine country, local people are the best source of information about a place. Asking them questions and connecting through a conversation and smiles results in better travel experiences, understanding of the place, and, of course, memories.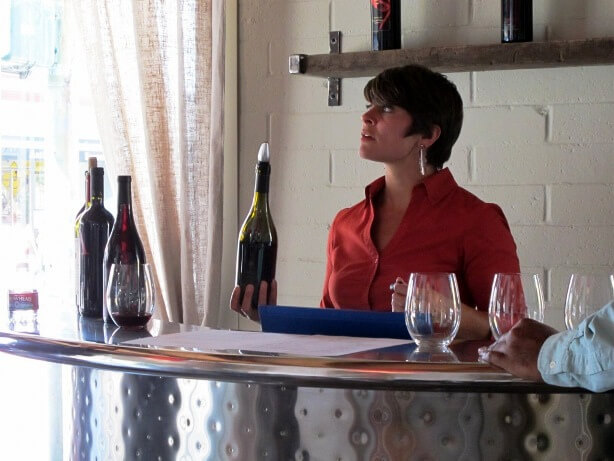 What have been some of your favorite experiences connecting with local people while traveling?