Piazza della Signoria
One of the most fun aspects of being a "social media reporter" at the Florens2012 conferences was that I had access to places I wouldn't normally have, like the Palazzo Vecchio, where most of the week's events took place. This was especially meaningful to me because of my deep interest in Renaissance and Italian history.
Here is a view of the historic Piazza della Signoria from the second floor balcony in the Palazzo Vecchio, the same building where the Medici lived and Renaissance masters Da Vinci and Michelangelo worked. The Fountain of Neptune stands on the left in the same place where it was placed in 1565.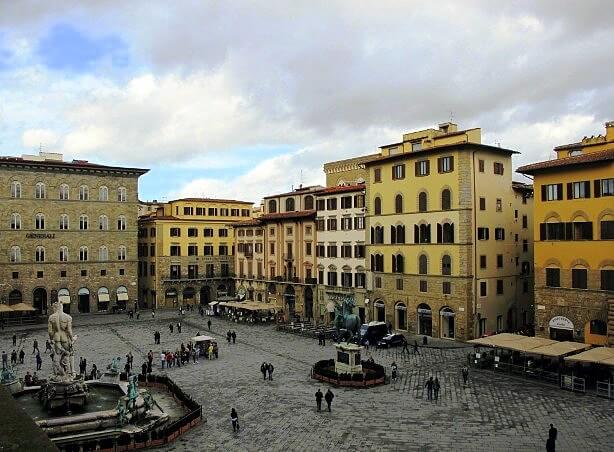 What is your favorite historic place? Where have you felt connected to history?