Carmel-by-the-Sea, also known as Carmel, just might be the cutest town in the United States. It's an unusual combination that I just can't define in a few words: buildings decorated with Spanish tiles, English-style cottages, 40 courtyards and passageways, too-cute shops and cafes, one of California's most beautiful historic missions, and a unique beach at the bottom of the village.
The area is a favorite of mine–I've been to Carmel 5 times and have posted about it before.  In fact, I have a "30 things to do" post coming very soon about the whole Monterey Bay area. I hope you enjoy this look at Carmel-by-the-Sea and have a chance to visit if you haven't been there before.
Carmel Photos
I love Europe, so of course I love the Euro-look of many of the town's buildings: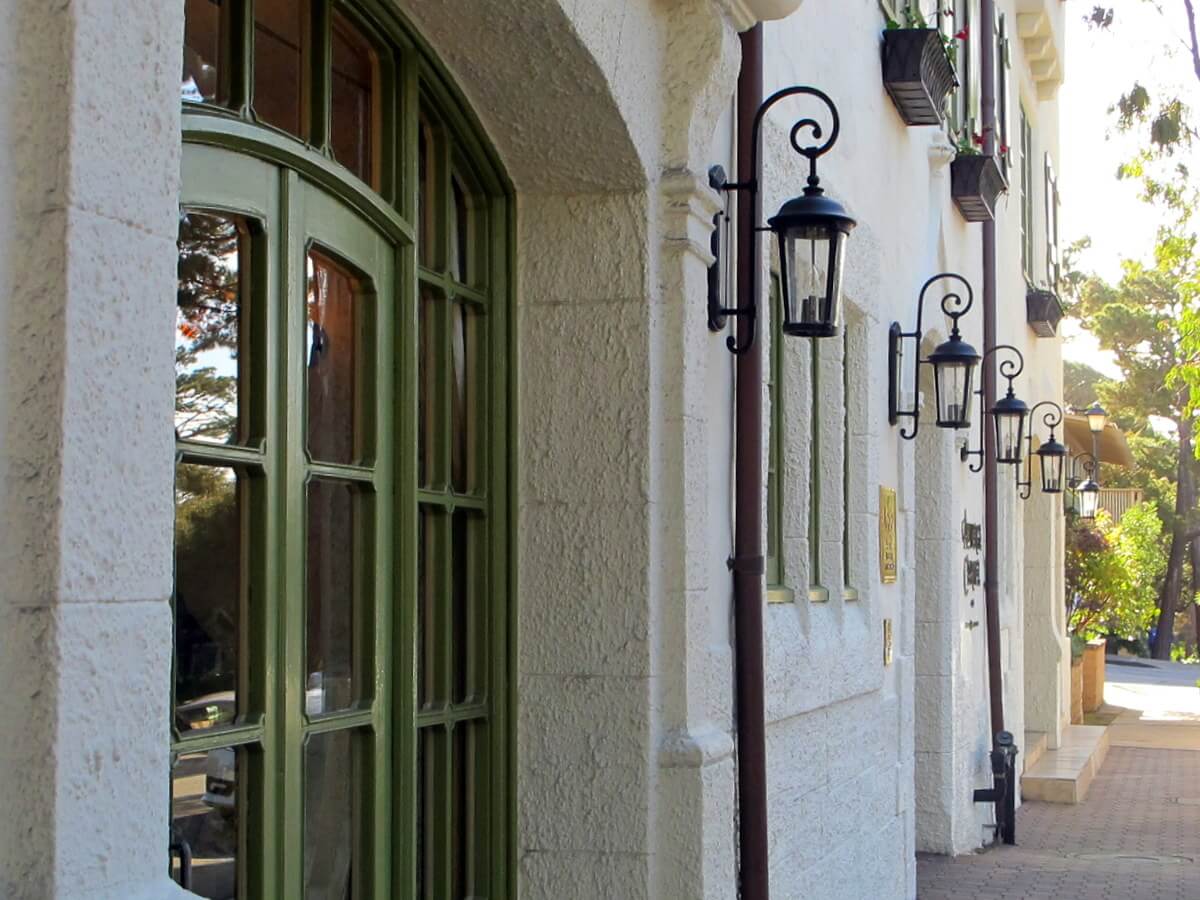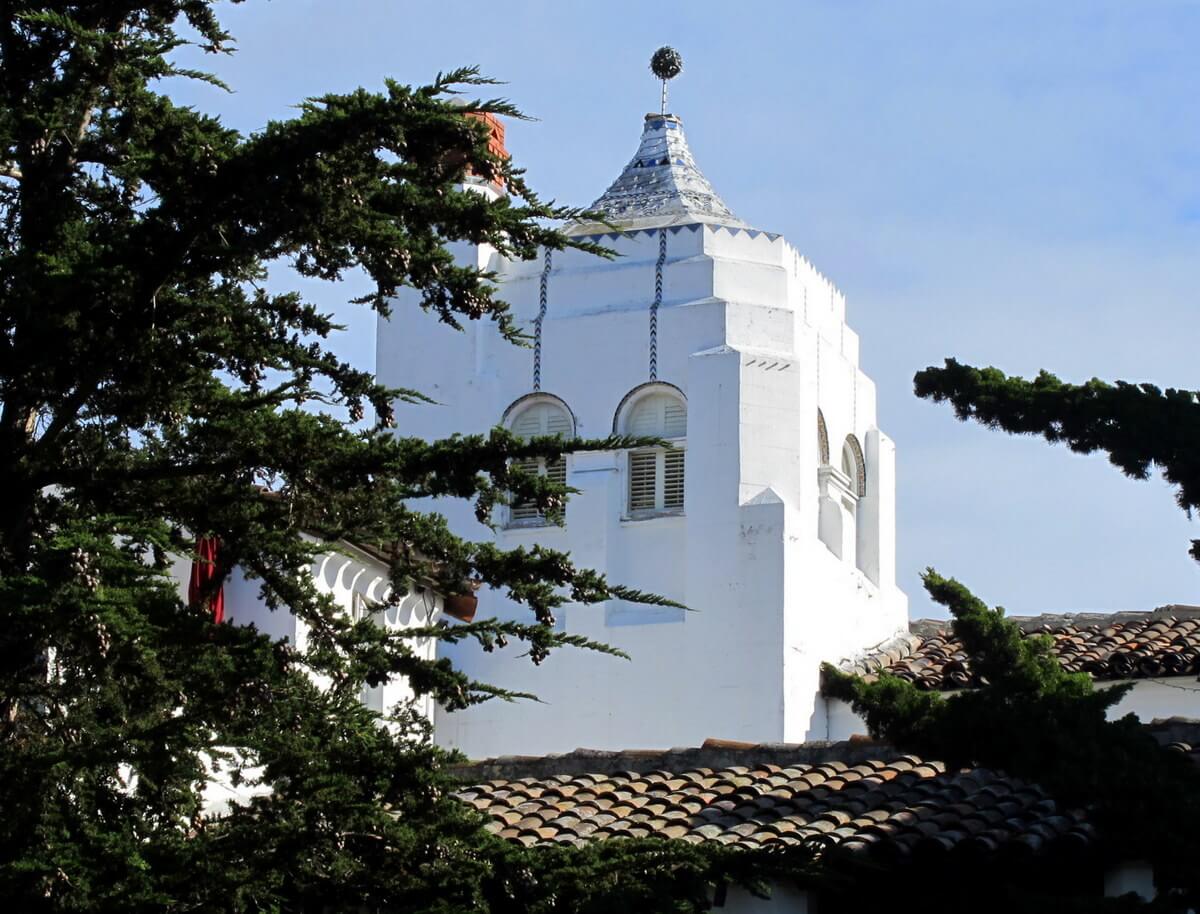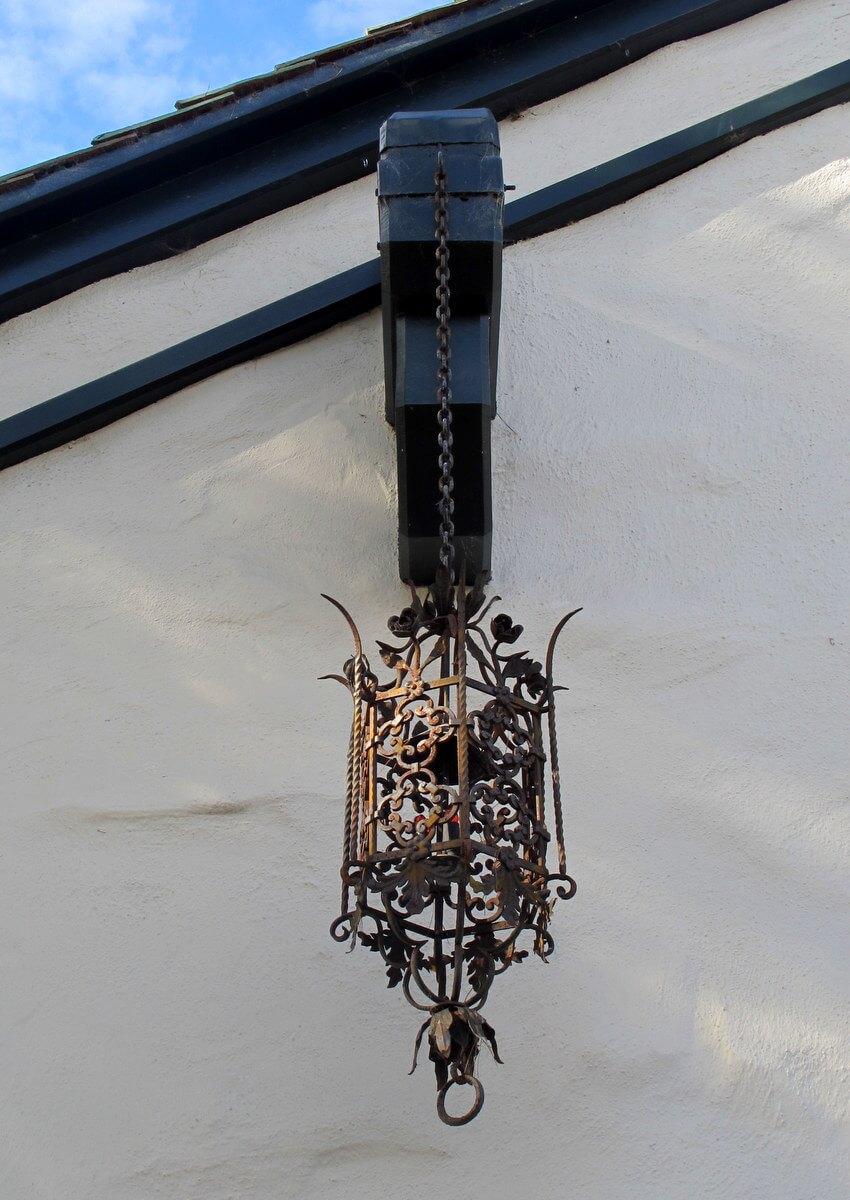 I adore the shops in Carmel. They sell unique items in beautiful settings, making for the perfect place to browse, like at this children's clothing shop.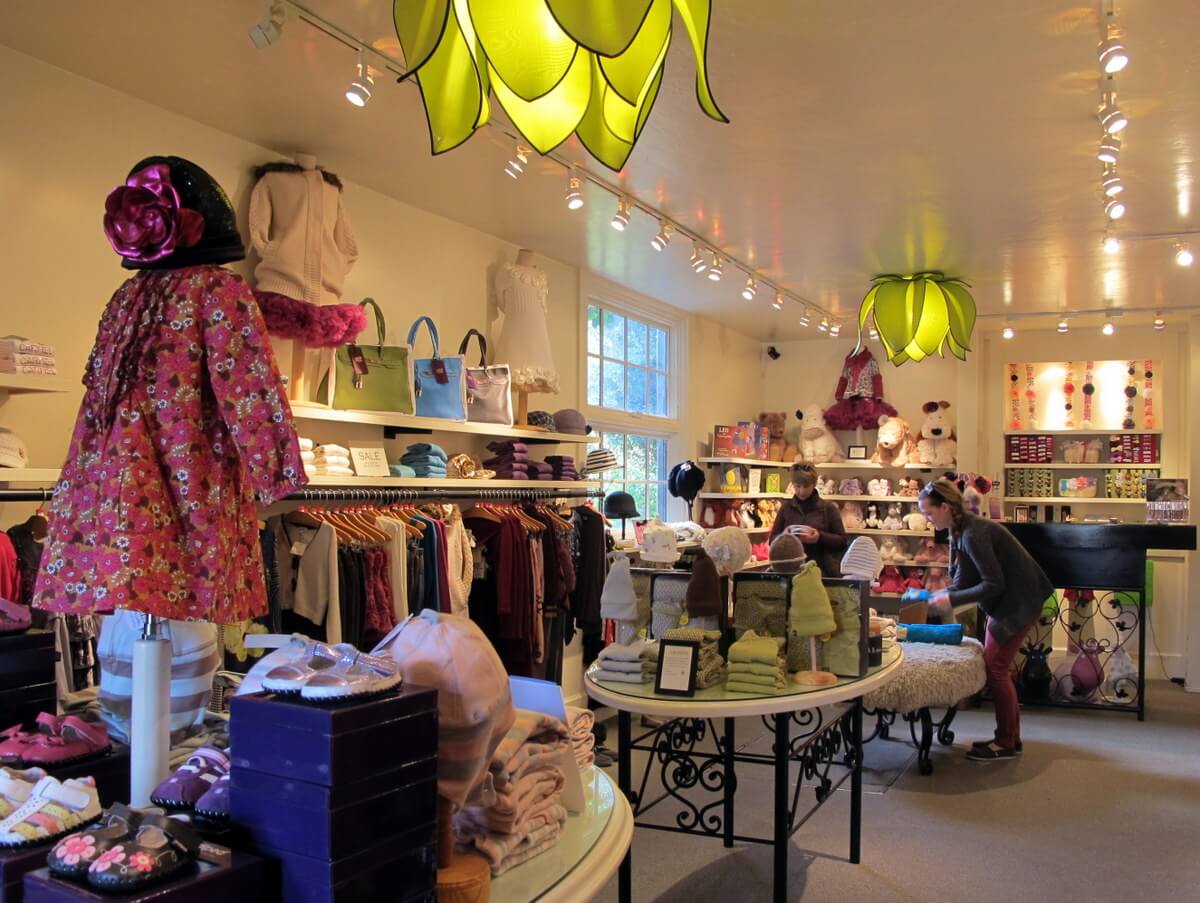 Love Jane Austen? Jane Austen at Home, a tiny shop of antiques and unique gifts, is for you.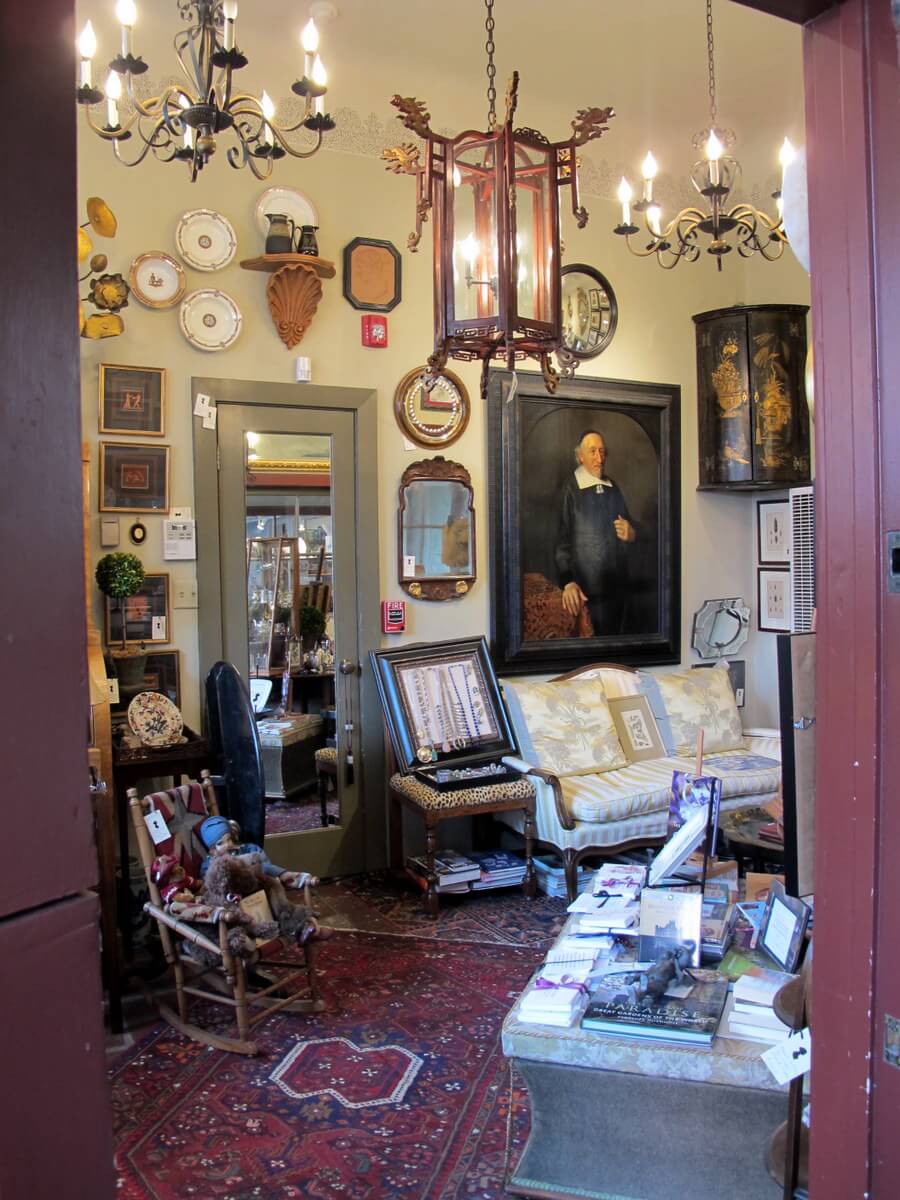 Many shops and homes look like they come straight out of an English village. So cute!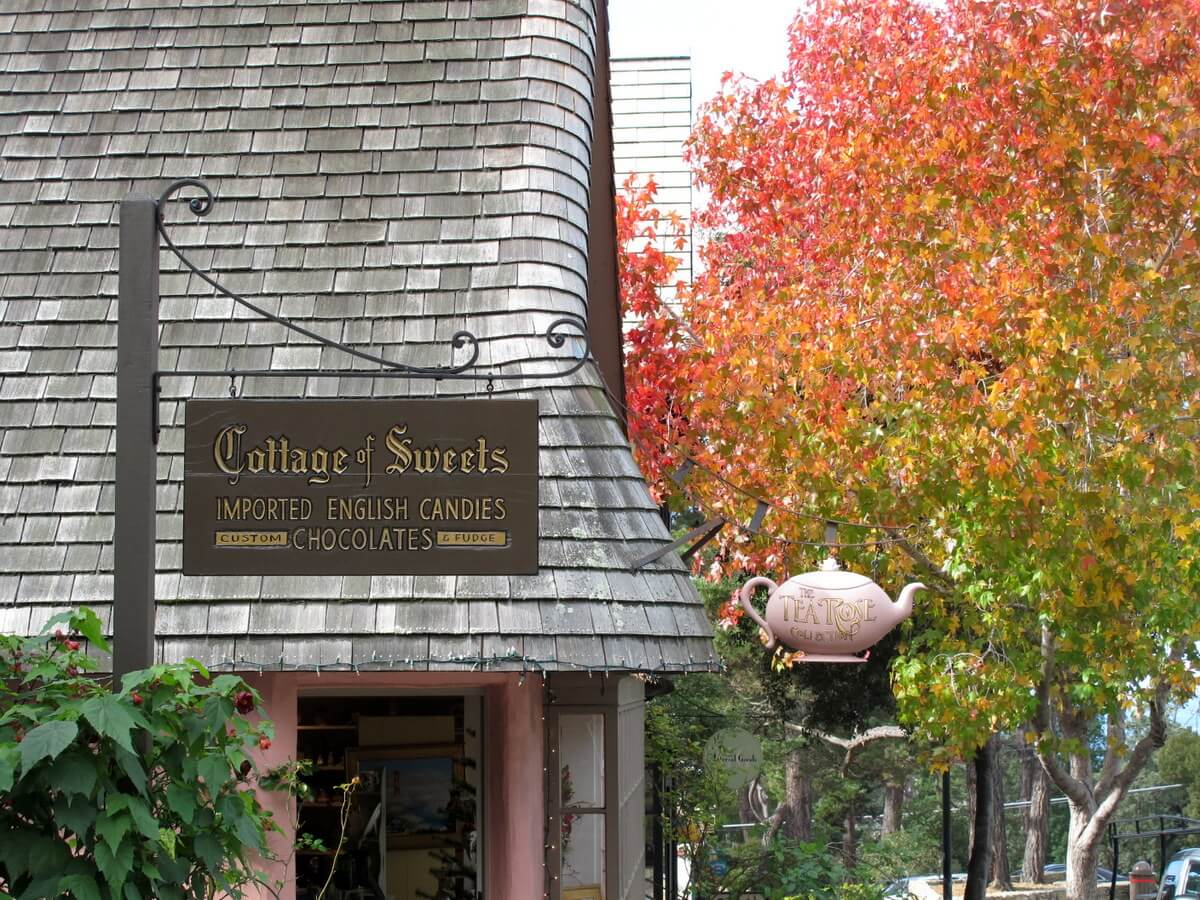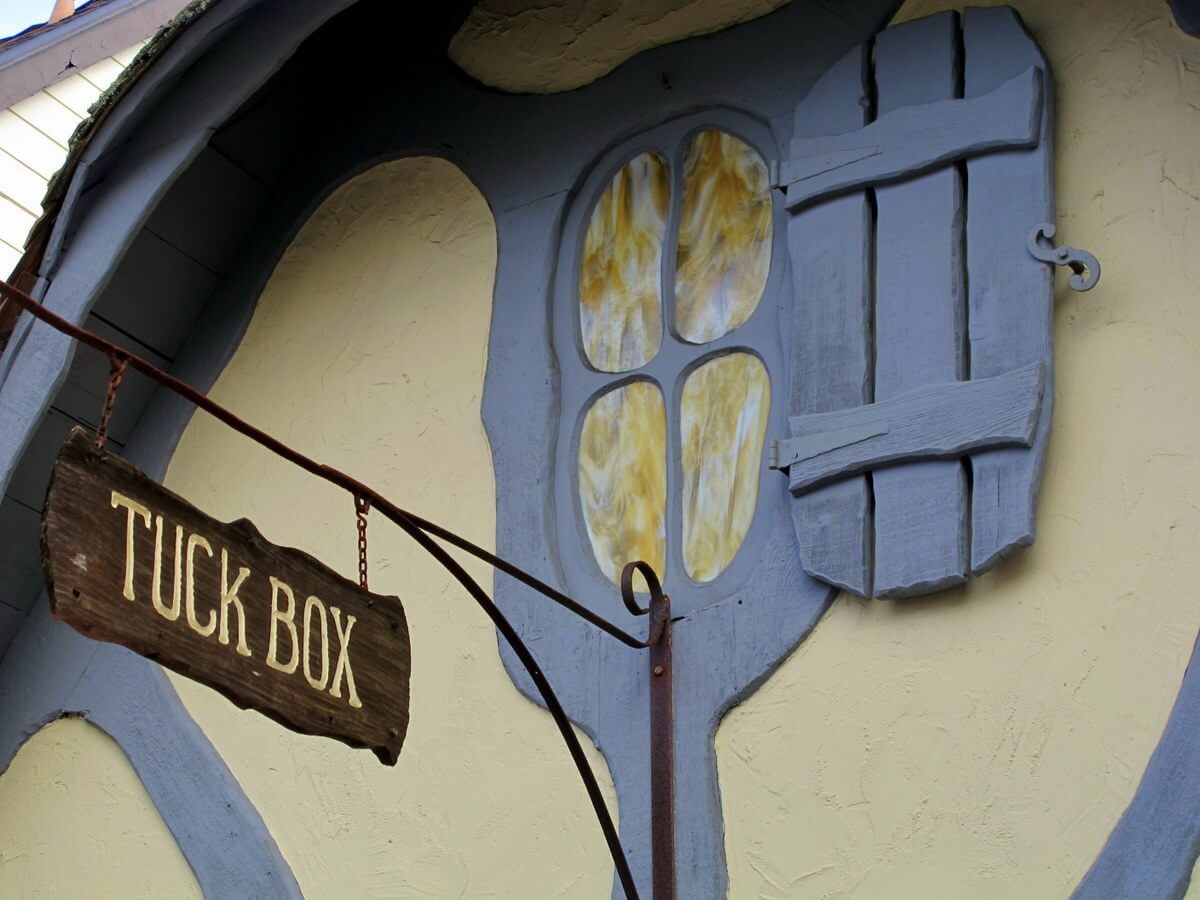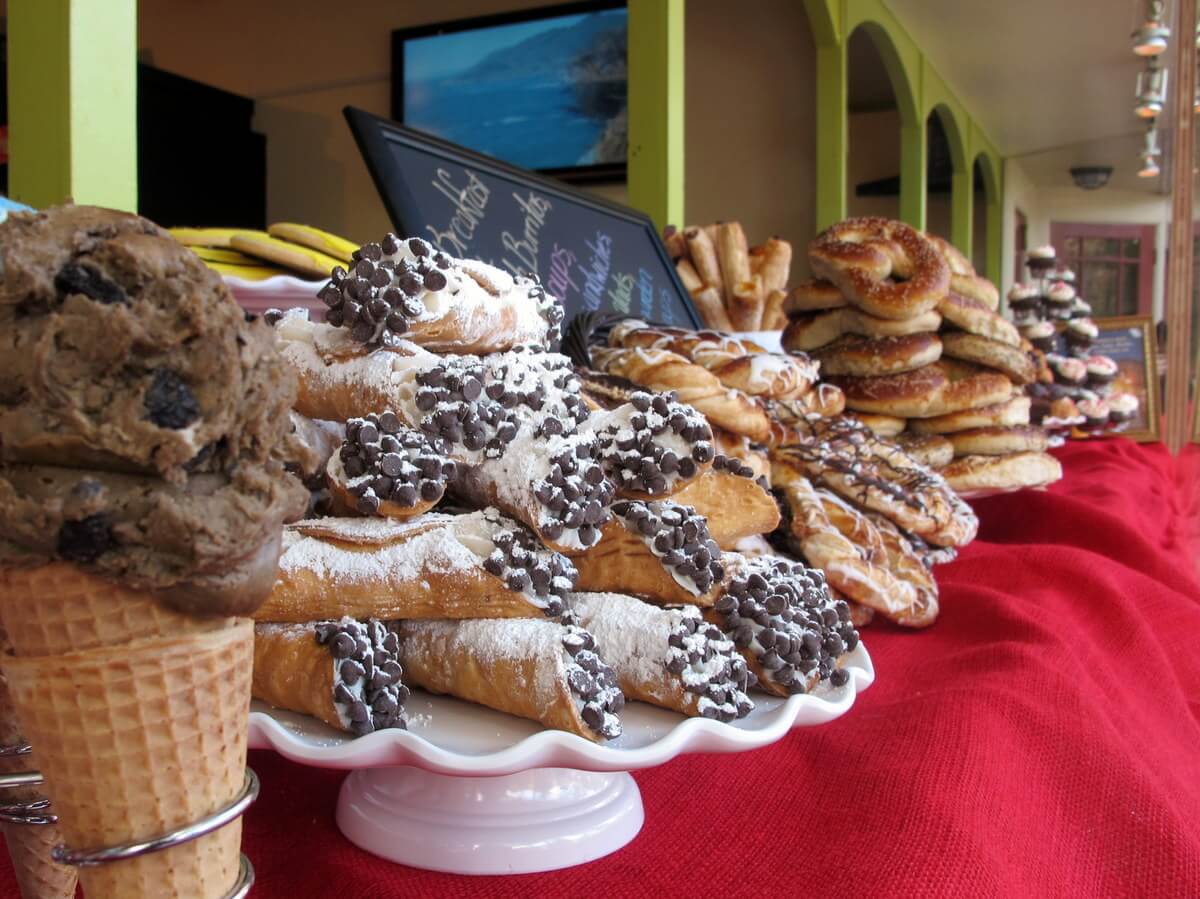 Besides the English cottages,Carmel has French and Mediterranean inspired shops and restaurants…this one, La Bicyclette, serendipitously had a bike sitting outside on this day.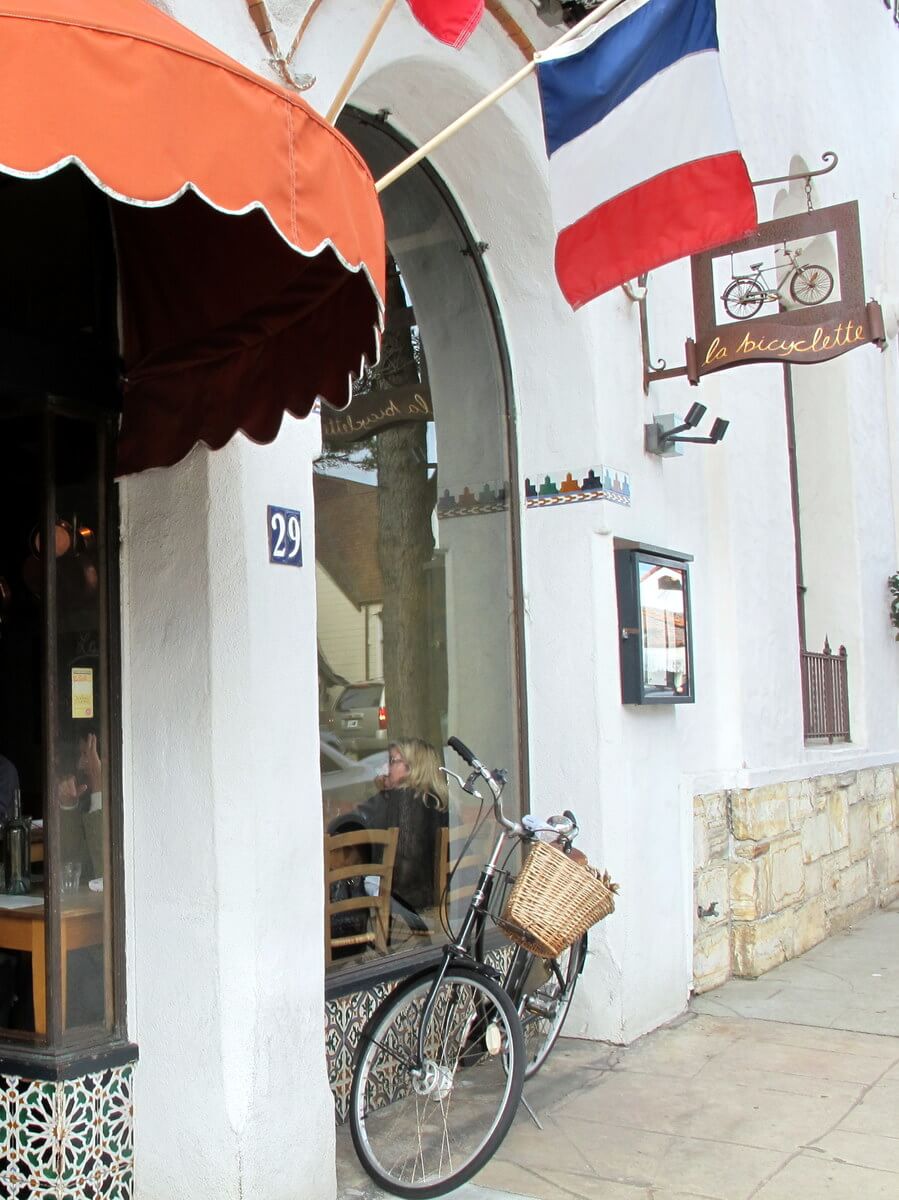 What stands out to me about Carmel is its Spanish details. The Spanish first came to this area in 1770 and soon after built the town's historic mission (see more below). Though Carmel, along with the rest of California, later became part of Mexico and then the United States in the 19th century, the town's aesthetic reflects its Spanish connections. This can be seen in decorative details, like in the restaurant facade above, and full-blown displays of Spanish tiles, like in the El Paseo courtyard below.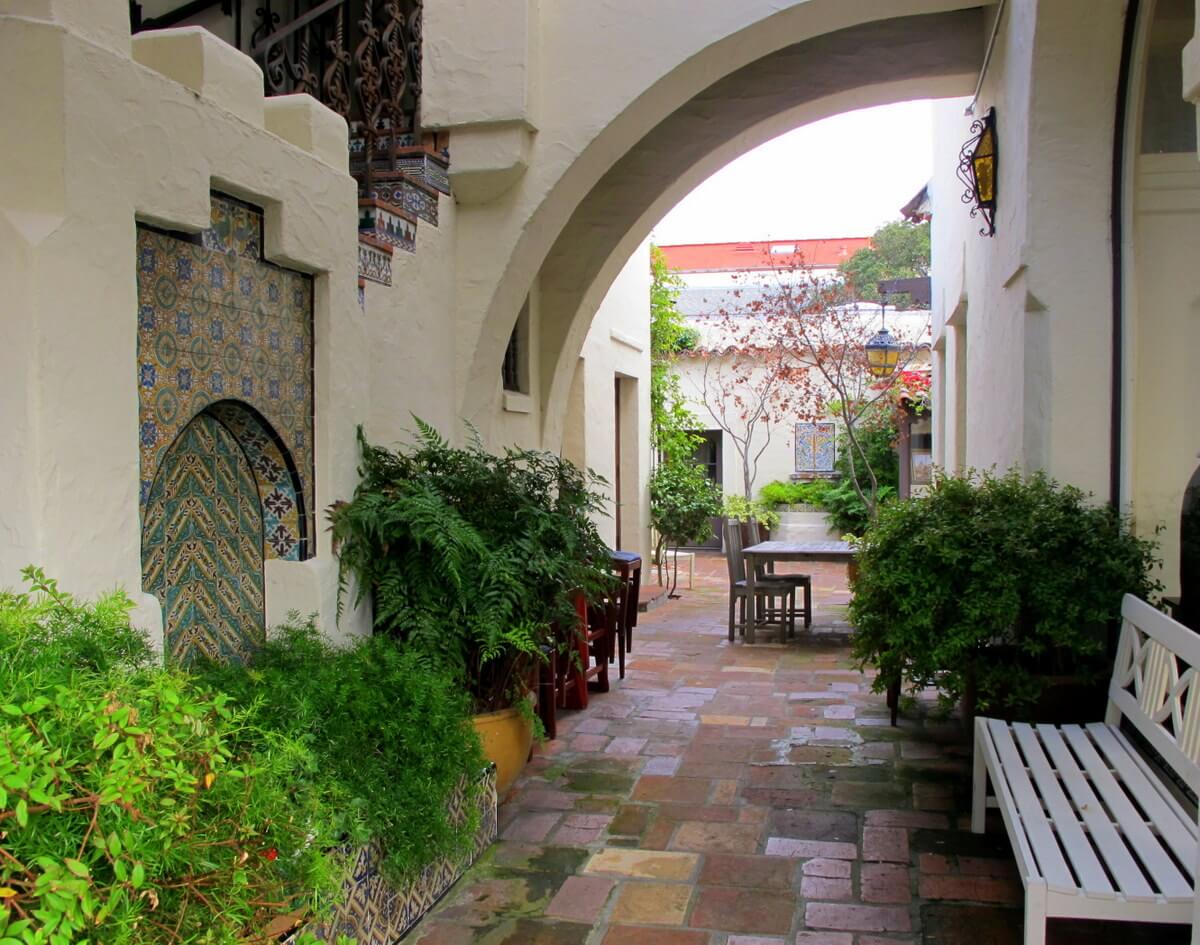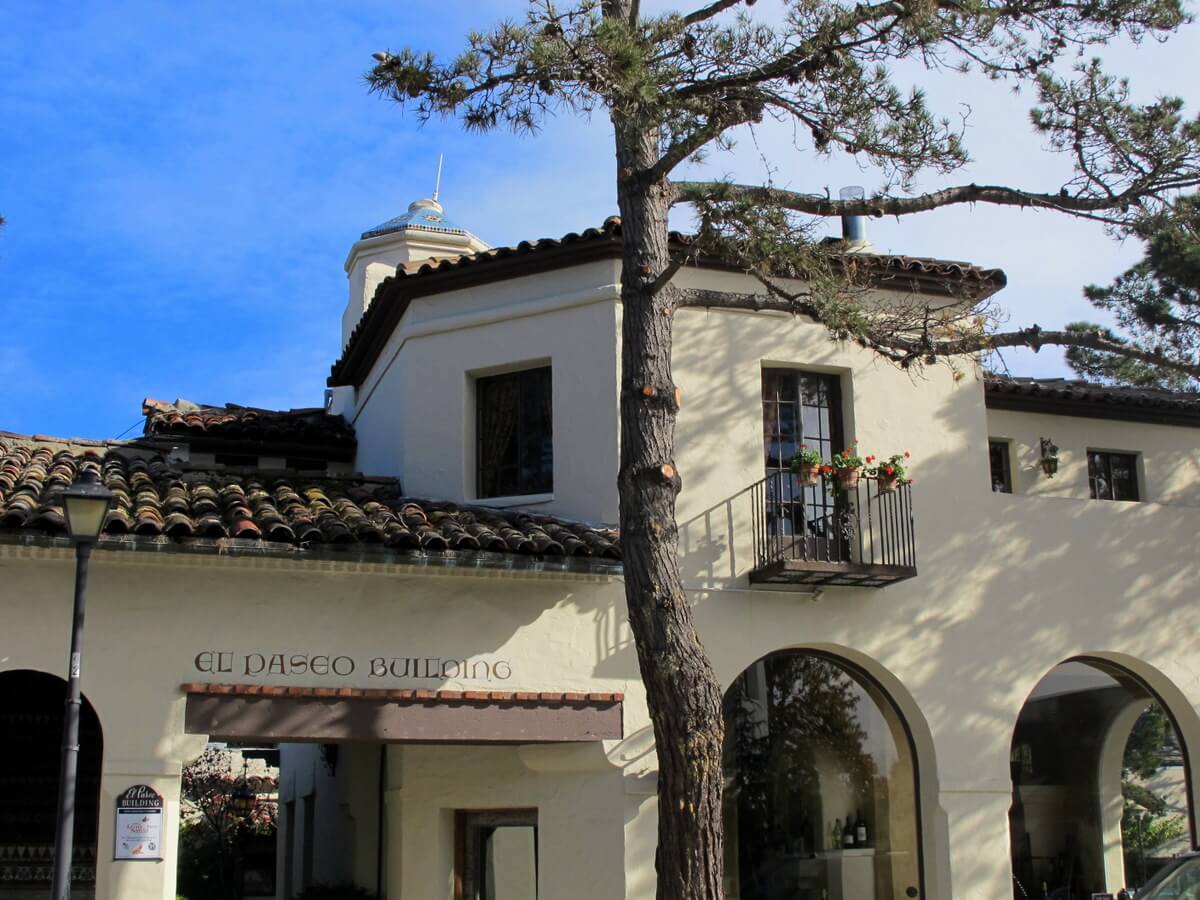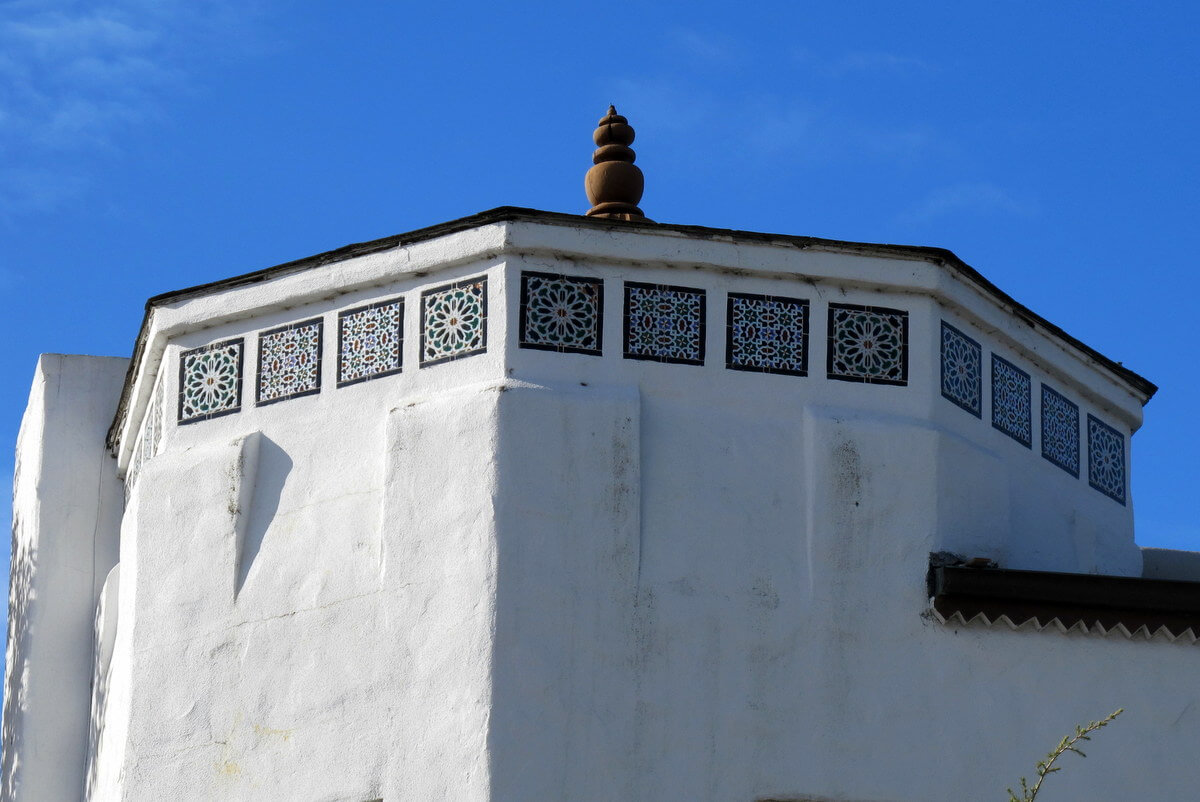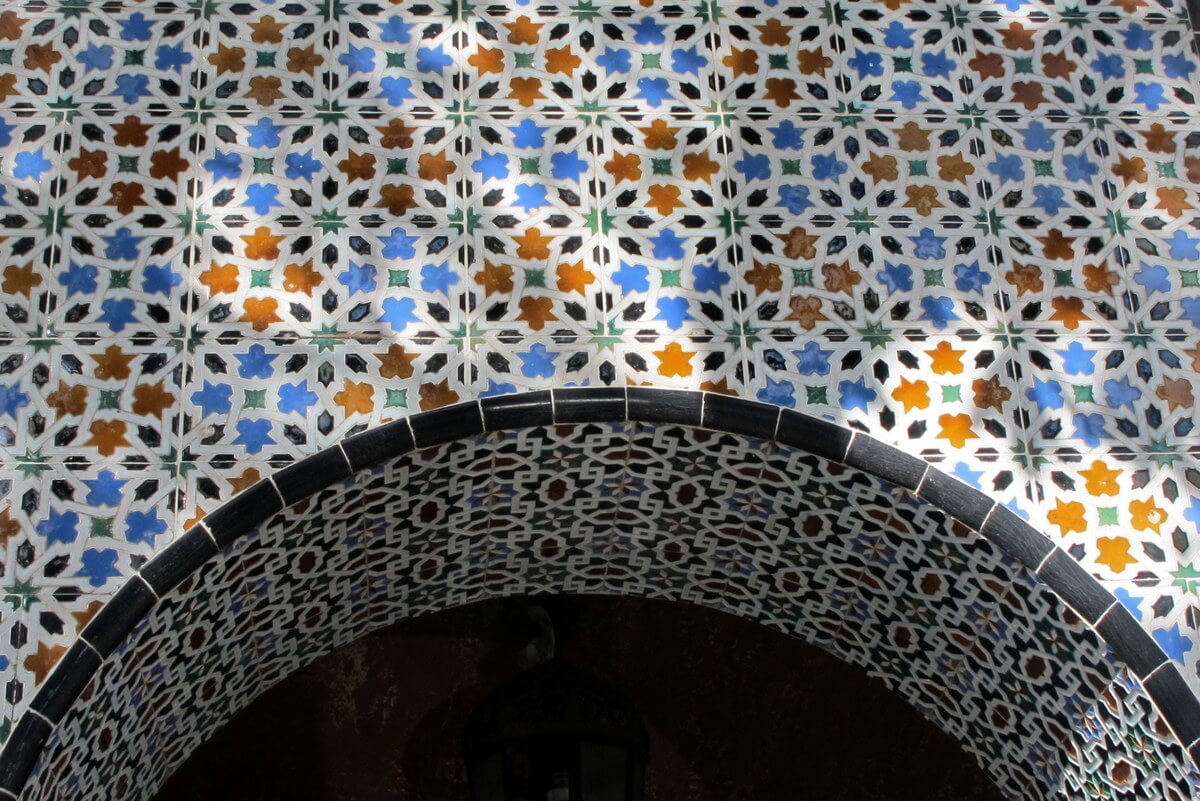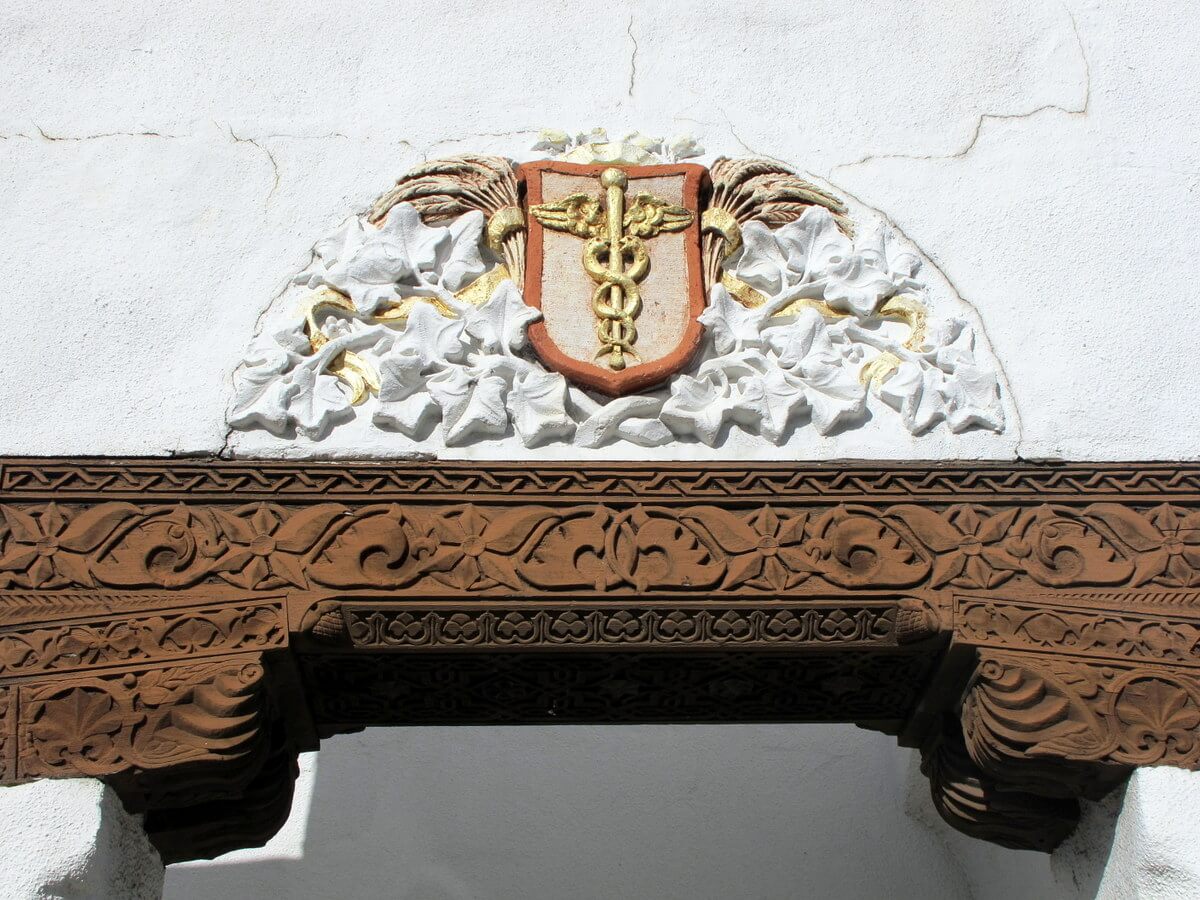 The Carmel Mission is another reflection of the Spanish role in Carmel's history. While the influence of the Spanish on the native peoples of California is not something to celebrate, they did leave behind this beautiful church from the 1770s. The rest of the mission's structures were added on later.
As if all this weren't enough, Carmel gets even better…Carmel-by-the-Sea gets its name from being on the ocean. A straight walk downhill from the cute downtown takes you to Carmel Beach. This isn't just any beach…it's a beautiful one, complete with soft white sand, dunes, carpets of colorful succulents, and the strange shapes of cypress trees.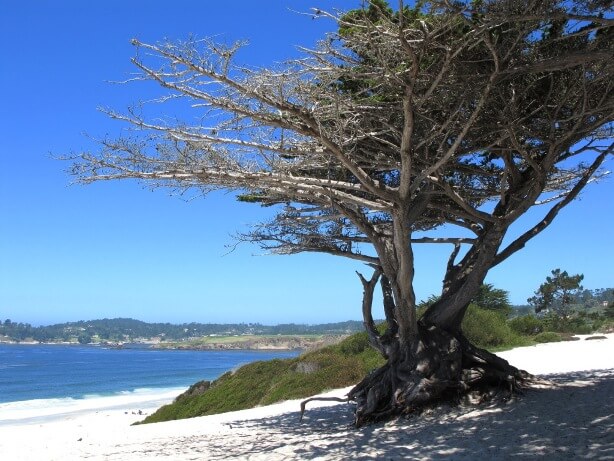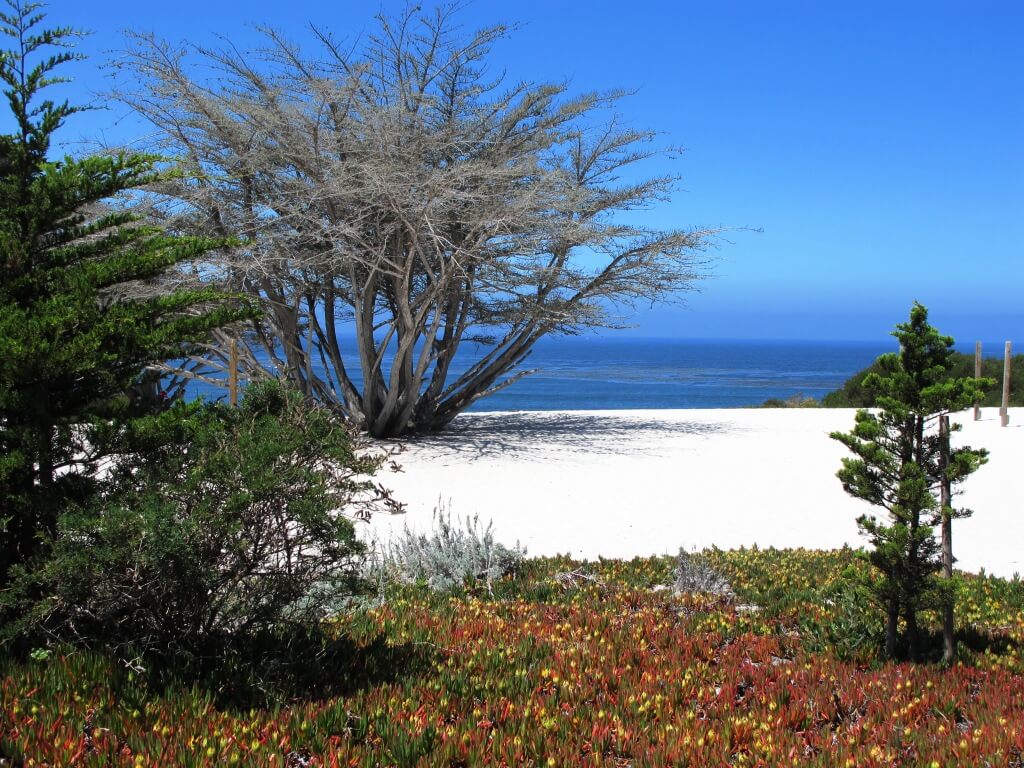 What do you think? Could Carmel be the cutest town in the United States? What are your favorite small towns?