One of my best kept secrets is that I haven't had much of a life the last few years. Sure, I get away on fun travels around California and took great trips to Florence and Brazil last year, but when I'm home, there isn't much exciting going on. This is a normal reality for many parents of young children, especially working parents. When I'm not at work, I'm busy catching up on housework, trying to spend time with family, and squeezing in some writing when my kids are sleeping. We could go out more, but with a feisty and unpredictable 2-year-old, it's just not that fun.
This means that lately, I've forgotten about my hometown. I've missed out on local festivals, yoga classes, trying new ethnic foods, visiting the new restaurants, and much more. Fortunately, I was recently approached to write about some of Sacramento's best restaurants, and even though it wasn't exactly convenient timing, I'm so glad it happened! In fact, last week was totally insane–the last week of instruction of the semester, meaning little sleep and lots to do, but we managed to escape…A whole other world was waiting for us, and let me tell you, it was really refreshing!
My favorite stop in Midtown Sacramento's Sutter District was The Red Rabbit. Cool name, right? Cool place, too.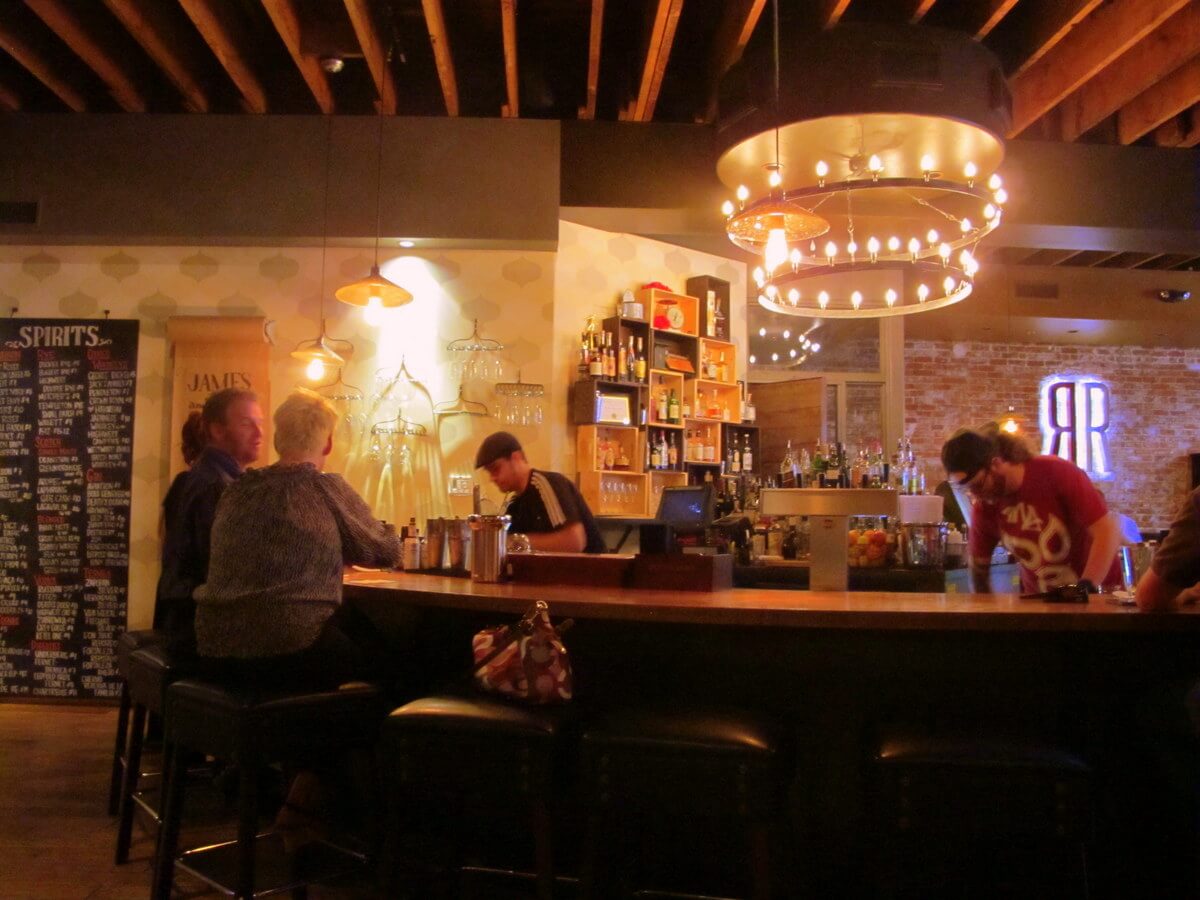 This restaurant and bar has been part of Sacramento's growing scene for just over a year, but it seems to have attracted a good crowd and developed a strong sense of itself. It pulls off a quirky combination of opposites–casual, upscale, progressive, diverse–that actually reminds me of the city itself.
Sacramento is like the rebellious little brother of the California family. With Los Angeles, San Francisco, and San Diego as the other big cities in this glorious state, Sacramento just can't compete. Add to that Sacramento's slightly grungy, relaxed vibe and eclectic mix of people, and you get a city that is a bit of an oddball. However, if you look at Sacramento without comparing it to its bigger and better siblings, it definitely holds its own, especially when it comes to food.
By the way, Sacramento is the self-proclaimed Farm-to-Fork capital of the U.S. It's surrounded by farmland, but this is not just any farmland. This is Northern California valley…sunny and warm, where just about everything thrives–from walnuts, almonds, and olives to wine grapes and all kinds of vegetables and gorgeous fruits. It's no wonder more and more Sac area restaurants are utilizing local bounty, creating seasonal dishes with flavors that just pop from the freshness of the ingredients.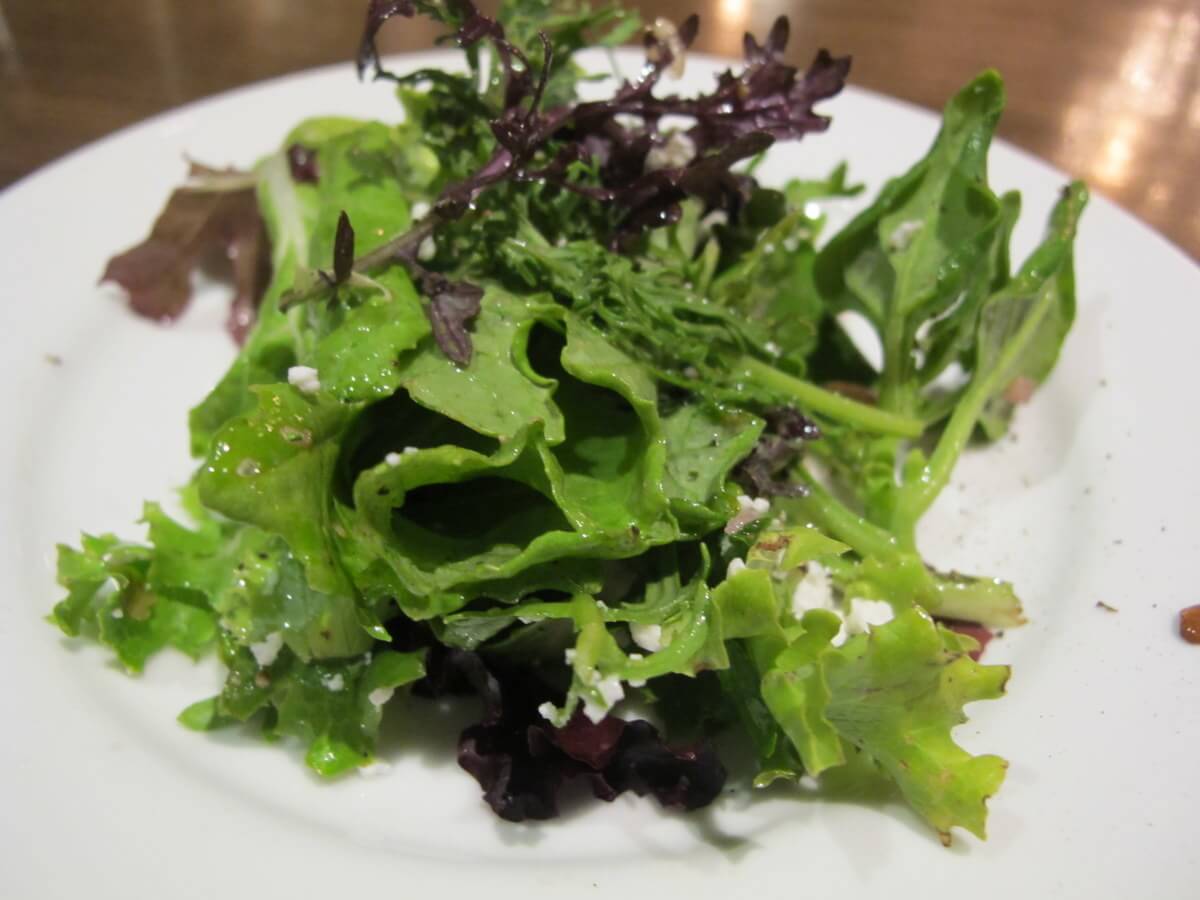 The menu at The Red Rabbit uses ingredients from local farms, some very close by and some a bit further away in the region. All ingredients come from farms, ranches, and fisheries that support sustainability. Two great examples of local, seasonal dishes are the Del Rio Salad (above). The lettuces tasted so…green, I suppose because they was grown just 12 miles away. The special (below) showcased two fruits that have just made their appearance for summer–apricots and sweet cherries.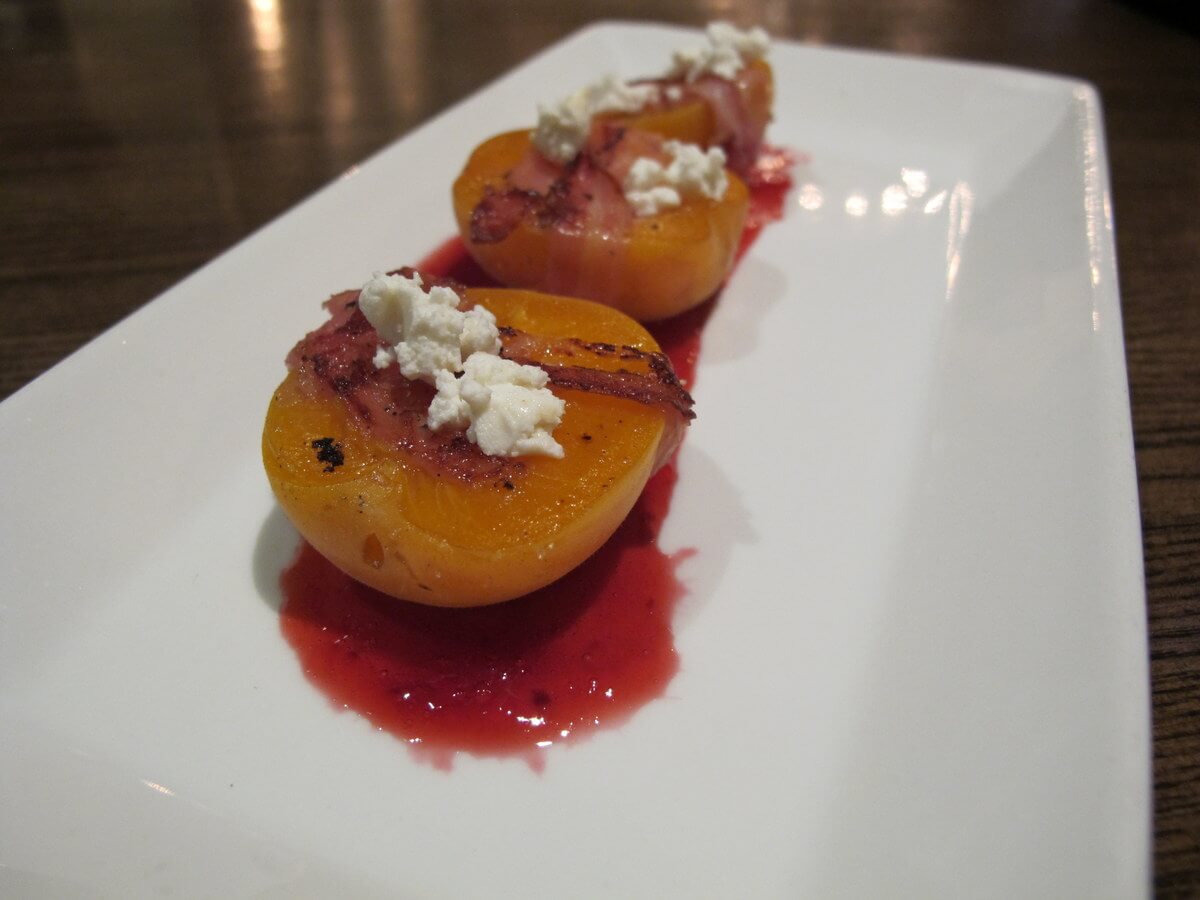 My husband and I commented that the flavors at The Red Rabbit were "unusual," meaning bold and different from what we usually eat. A delicious smoky flavor enhanced this BLB (Bacon Lettuce Beet) with a side of grilled romaine lettuce.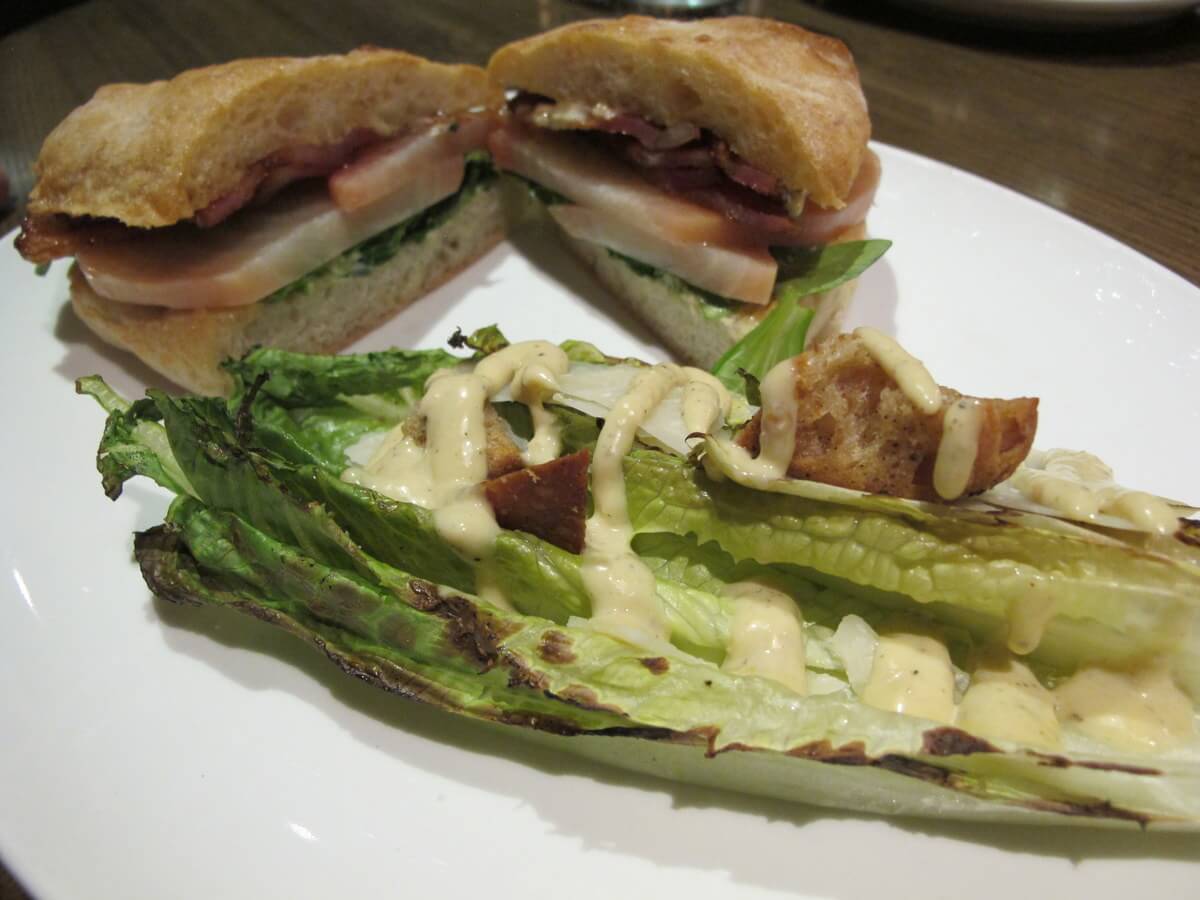 Another bold treat was the Delta Frites, tempura battered local asparagus, lemon wheels (yes), and a chili aioli. Wow. I wanted to eat the whole basket.
The Red Rabbit not only makes really good and interesting food; it also makes really good and interesting cocktails. I'm not much of a cocktail drinker, but the cocktails at this place are one reason I can't wait to go back. Their approach to cocktails is purist–all housemade syrups and freshly-squeezed juices are used.
I ordered the Mai Kai (pineapple-infused rum, Curaçao, simple syrup, orgeat syrup, and lime) and absolutely loved it. My husband had the smoky Paloma, a tequila and mezcal-based cocktail.
Another reason I look forward to hanging out at The Red Rabbit is the staff and the ambiance. To me, it was perfect. The staff were all friendly and seemed to be having fun. The music was fantastic and not too loud. The raised booth we sat in was comfy and made for great people watching. The funky decor all fit together cohesively, and the back patio invites slow meals with friends.
Lesson learned from this evening out: try something different today. Make discoveries in your own backyard. We would normally never go out on a worknight, but this was actually the best part of last week. We did something to shake up our reality and feel renewed love for our hometown, and it was exactly what we needed.
If you come to Sacramento, this is one place you should make time for, but what about your hometown? Are there new restaurants worth checking out? Places that support sustainable food and local farms?