North of Sonoma and Napa Valley lies a little known slice of California wine country, where the small towns of Cloverdale and Geyserville are squeezed between the Alexander and Dry Creek Valleys. The area has a different feeling to it—it's rural, almost backwards in some ways compared to the more popular wine regions near here. Long stretches of low mountains just seem to go on and on, hugging the flat valley land, and tiny farm roads take you into the hills, past farms and vineyards and quirky old houses.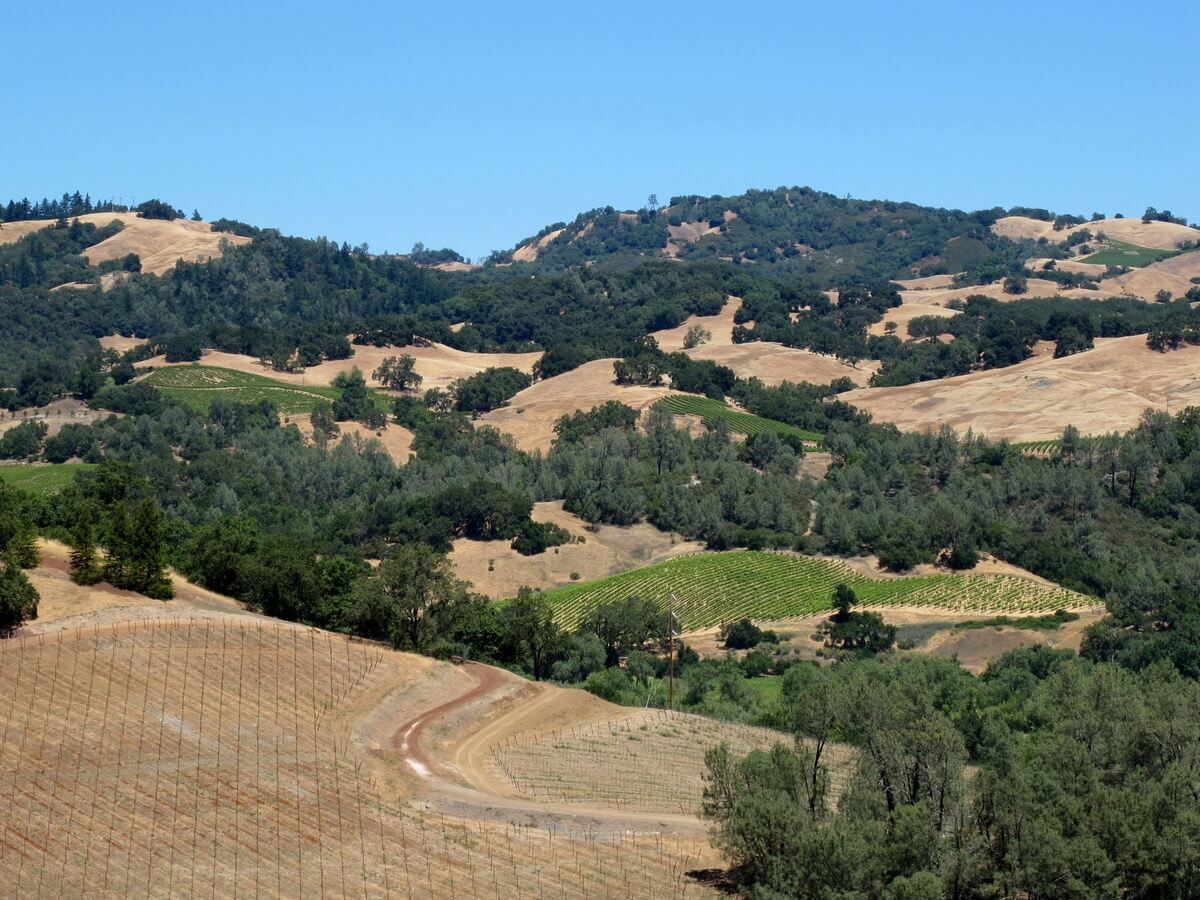 At first, this part of California may not seem to have much besides old oak trees, endless vineyards, and the serene beauty of the Russian River, but it is actually a rich area, with all kinds of wineries, friendly people, and a strong sense of place.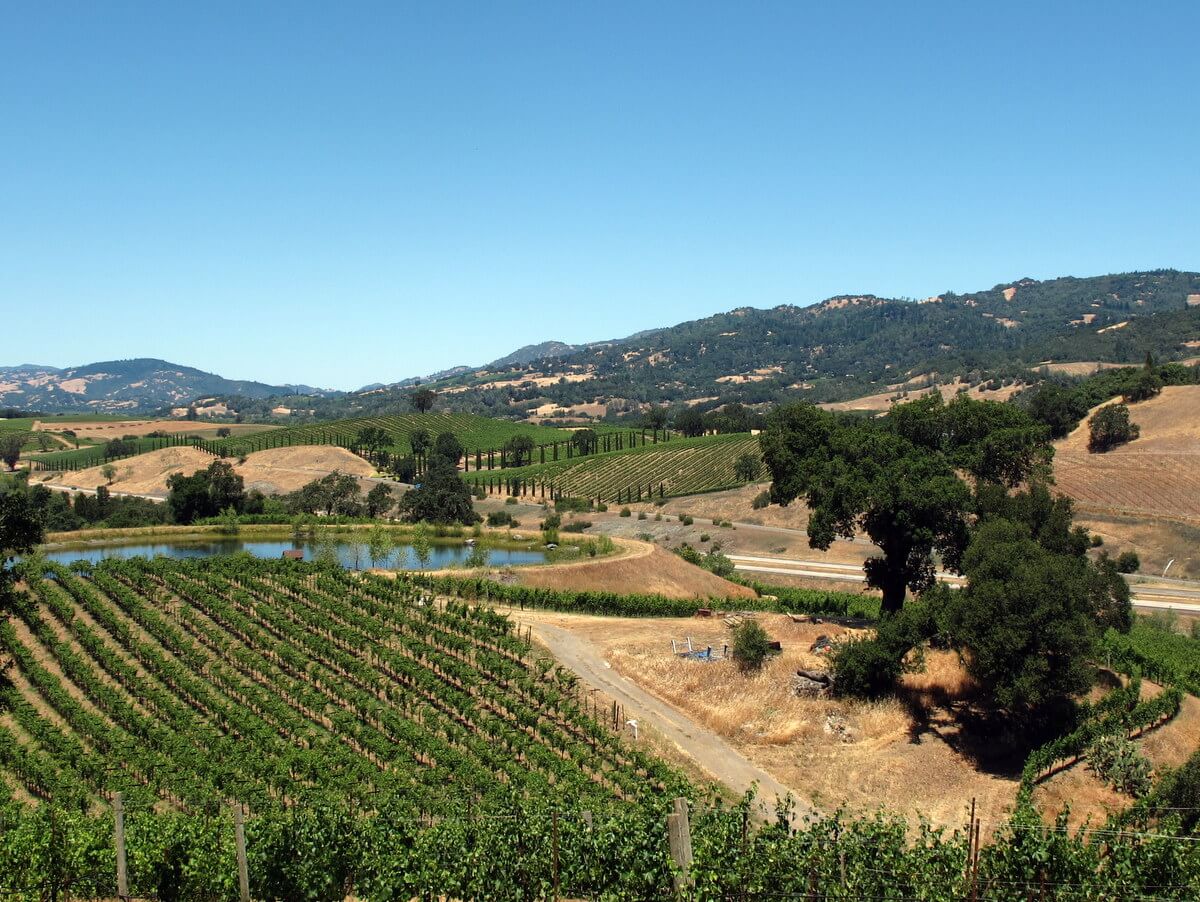 Before arriving in Cloverdale, I asked the Visitors Bureau for a suggestion for a sustainable winery (sustainable viticulture is a topic I've been interested in lately). They recommended only one: J Rickards Winery. I went there imagining a family-run winery that does sustainable viticulture and left thinking of it as a unique sustainable winery with a strong past and one heck of a storyteller as its owner.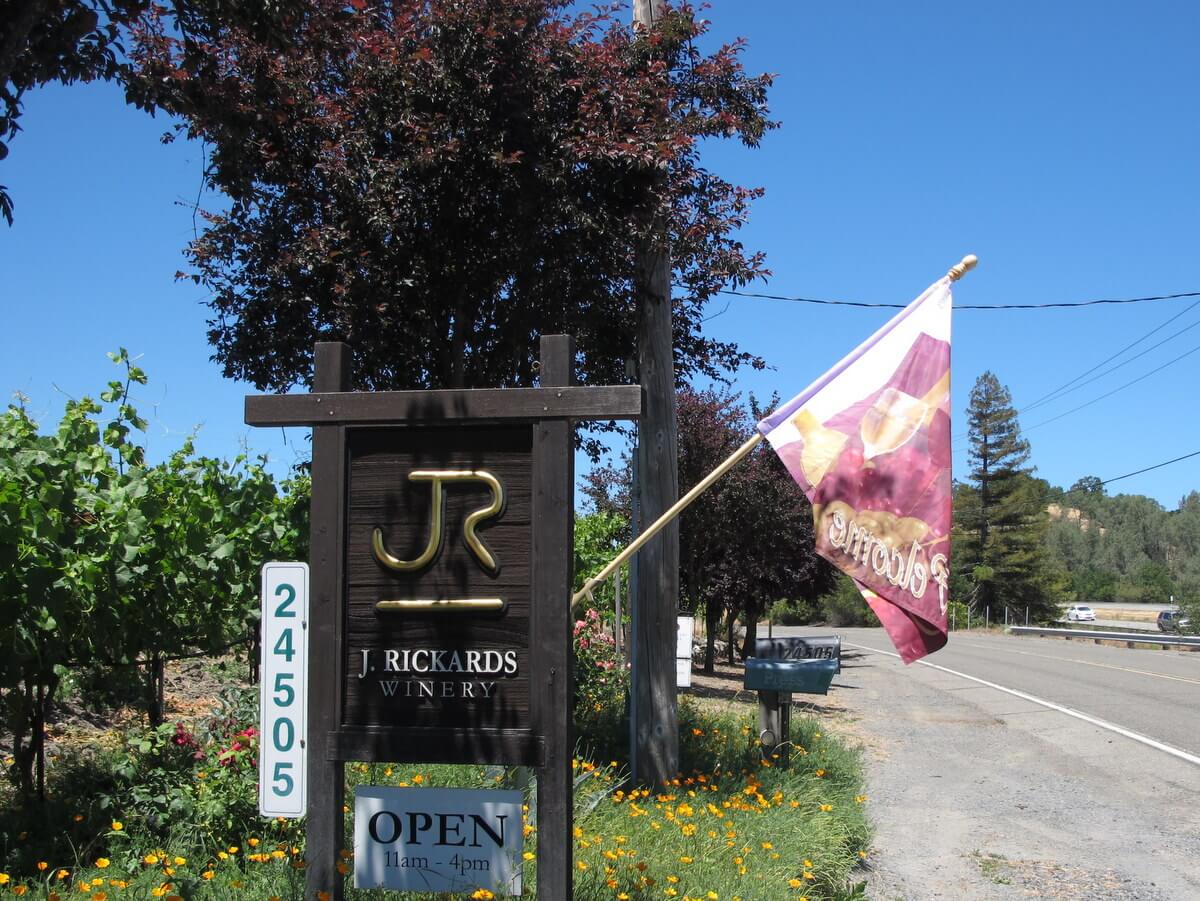 Jim Rickards likes to tell stories about his past. He was raised in San Francisco, but no sign of city boy is left. After getting out of the military, he wanted to get back to the land and started raising cattle on these hills in 1976. There was nothing here except an old vineyard, one of many that had been here for about 100 years.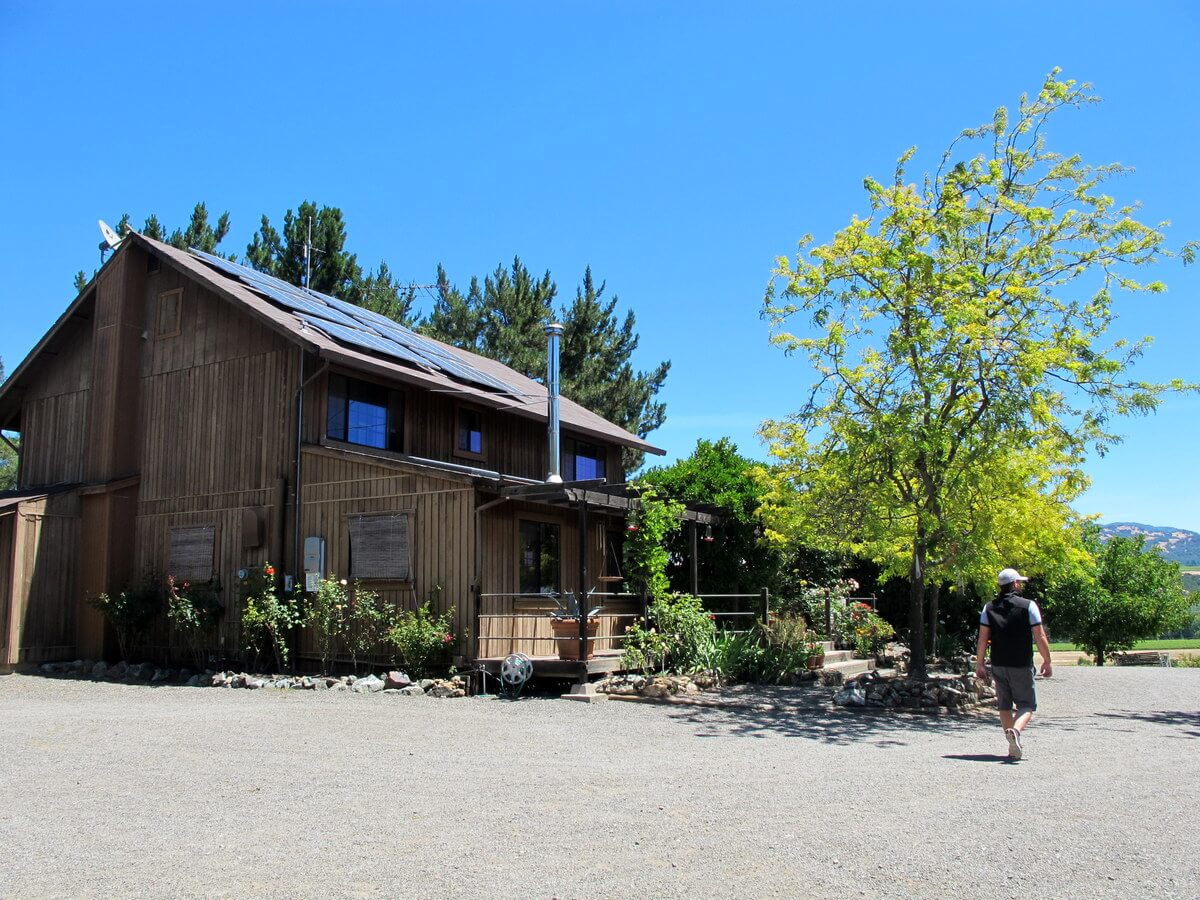 He hired 8 hippies to build his house in what was then considered a new "eco" style. For a year, he and his family slept in a tent where the tasting room now is, and Jim worked as a nurse, as he still does in the ICU at a nearby hospital. Soon after, there was a bad drought that made it difficult to sustain cattle, leading him to study viticulture at the community college and grow grapes.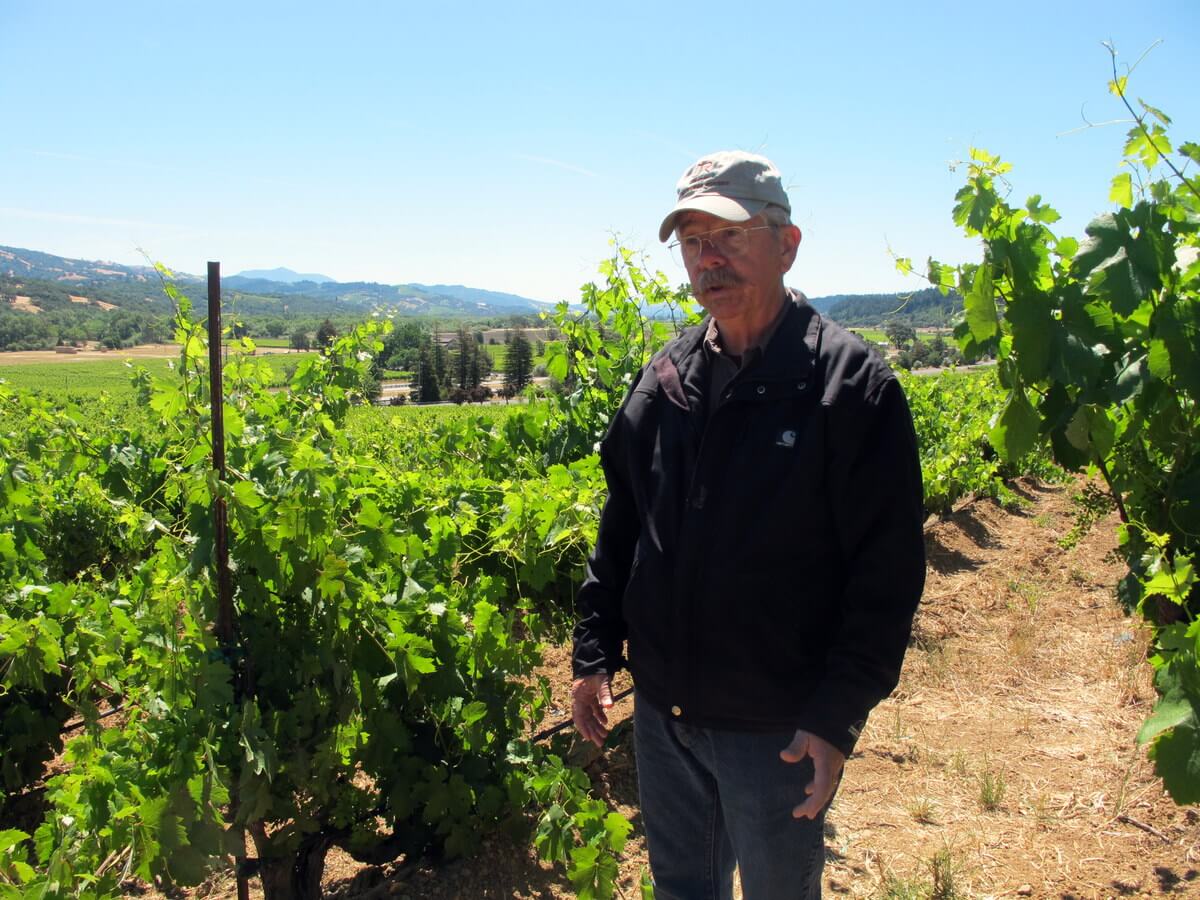 The winery now claims to grow some of the best grapes in all of Sonoma County and sells its grapes to major local winemakers. Besides the characteristics of this terroir, Jim's hands-on approach in the vineyards and doing grafts himself to produce the best vines possible means his grapes are high-quality and unique.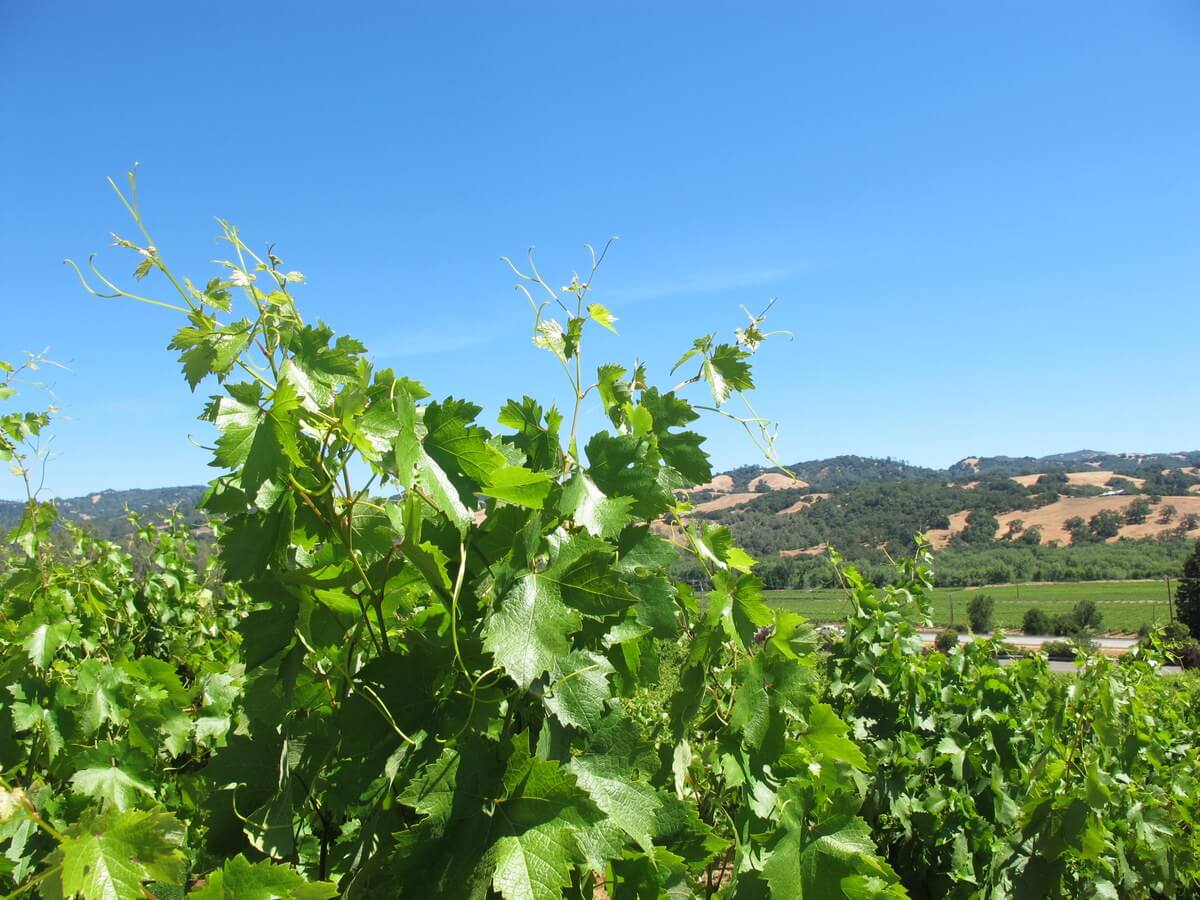 On the property, there are 45 acres of grapes and 15 eco-corridors, or areas that are reserved for nature. The first vineyard, Brignole, was planted by the Brignole family in 1908. When Jim took over, he quickly realized he needed to change the way things were done because soil erosion in the old vineyard was polluting the nearby Russian River. The results are that he started practicing sustainable viticulture before it was even a term.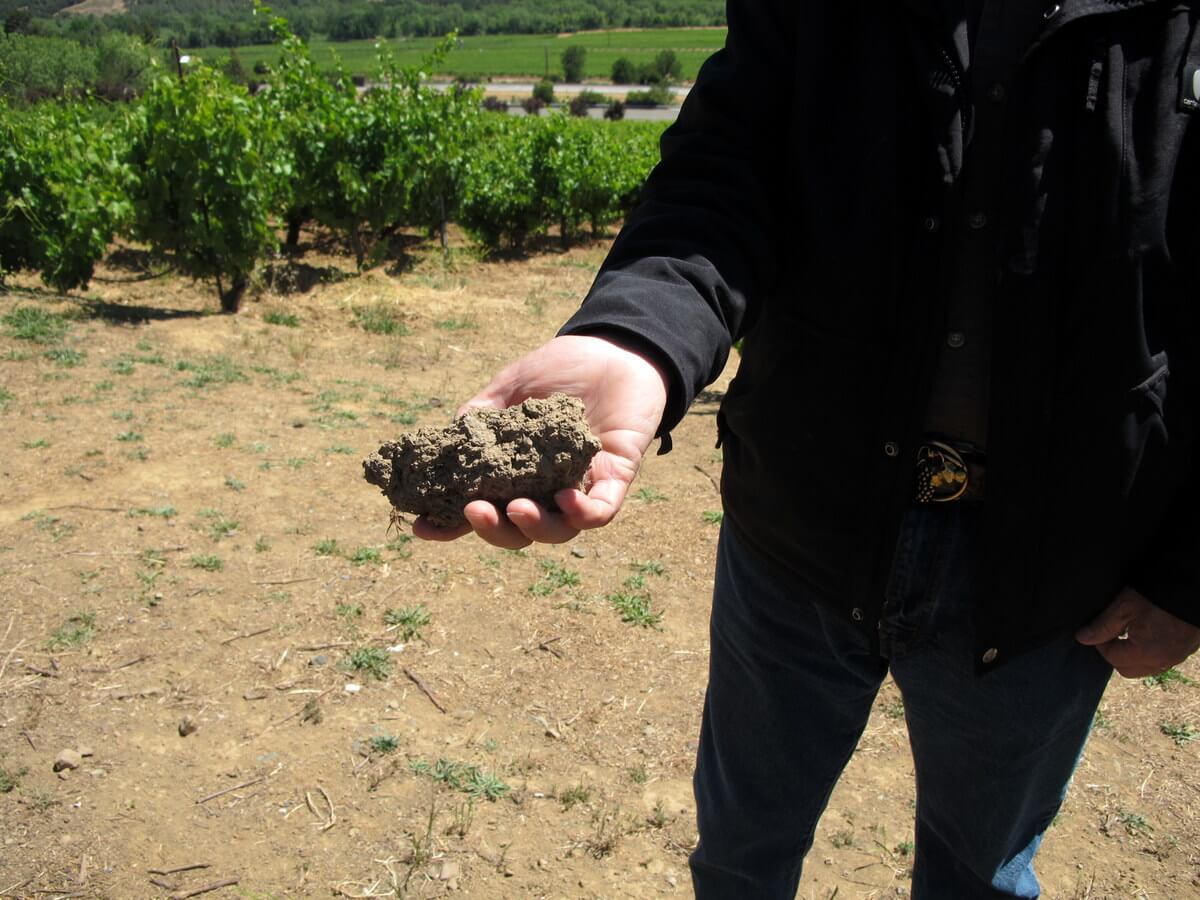 At that time, there were no guidelines for sustainable viticulture available, so he did some research about plants and decided to plant wild grass with legumes, clover, and wild radish in the rows of the vineyards. One benefit of using native grasses is that the vineyards don't need to be plowed, resulting in what came to be known as "no till viticulture." He made ponds that collect rain water, which is used to water the vineyards. The winery also uses solar power, as you can easily see with solar panels on the roof of his house and behind the tasting room.
As Jim will explain to visitors, some features of sustainable viticulture are that it reduces environmental impact, reduces inputs (e.g. fertilizer, insecticides) so there's little run off, reduces time spent in the fields, and reduces cost, all of which help the farm to be profitable. For example, by planting native grasses in the vineyards, time in the vineyard is reduced because the grasses help keep the nutrients in the ground, keep water, and prevent erosion. Sustainable farming affects everything, every aspect of farming and production.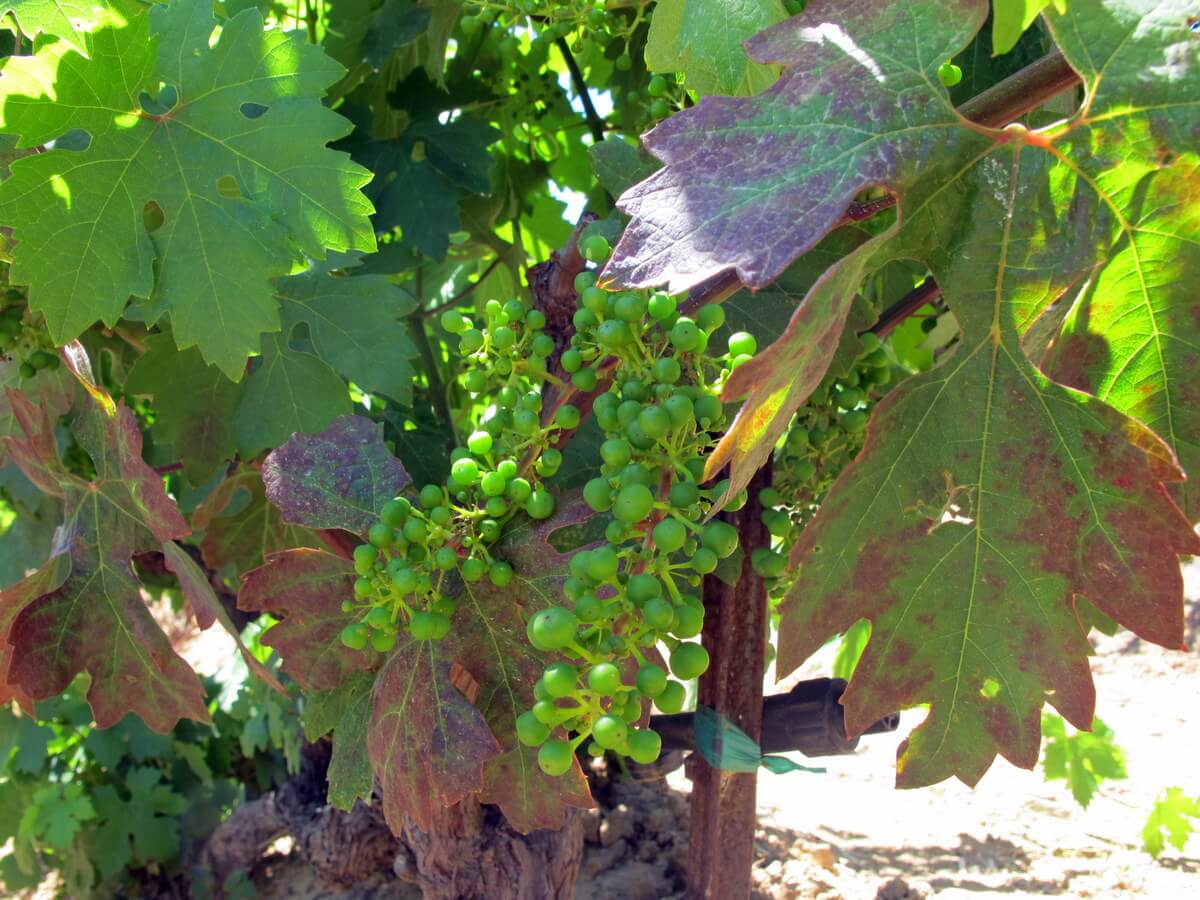 Now J Rickards Winery uses technology to help with sustainability. Jim takes samples of grape leaves to a lab to find out exactly what they need so he can accurately fertilize them without wasting unnecessary fertilizer. He gets updates on his computer of water usage around the vineyards, ensuring that water is never wasted.
Jim Rickards hasn't been making wine for very long, actually. Like many California vineyard owners, he grows grapes that are sold to wine makers, but in 2005, he also started making wine with a well-respected local wine maker. Now he shares his love of wine with visitors. All visitors get a tour of either the wine making facilities or the vineyards because he wants people to understand the history of these wines and where they come from.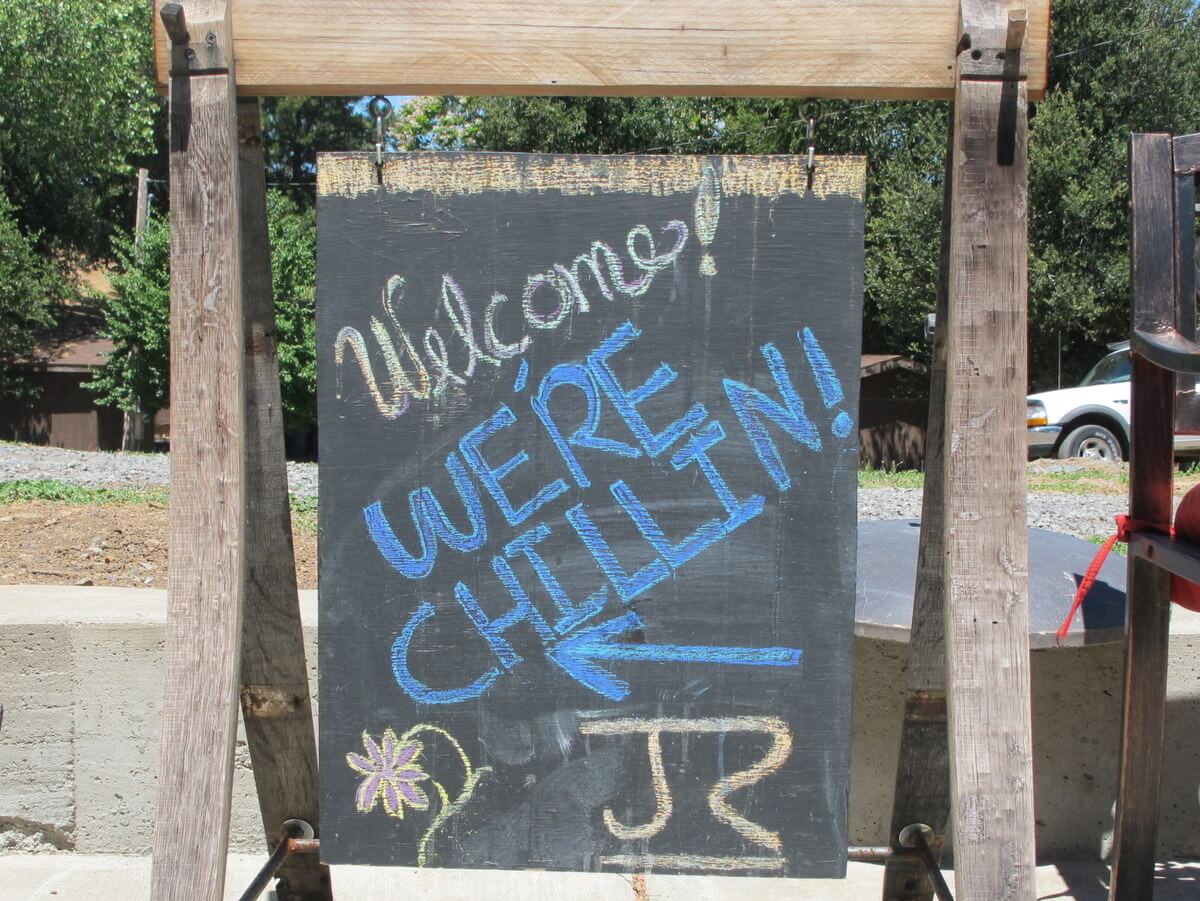 The tasting room manager helps visitors understand what they're tasting with tips, information, and food pairings. When we were there, the tasting room was full. Jim told stories of the horses that used to work the old Brignole vineyard and showed off his collection of horseshoes found in the vineyard. He offered an excellent local Portuguese cheese called St. Jorge to go with two of the wines (cheese + wine pairings are highly recommended!) and a dark chocolate to pair with the Cabernet.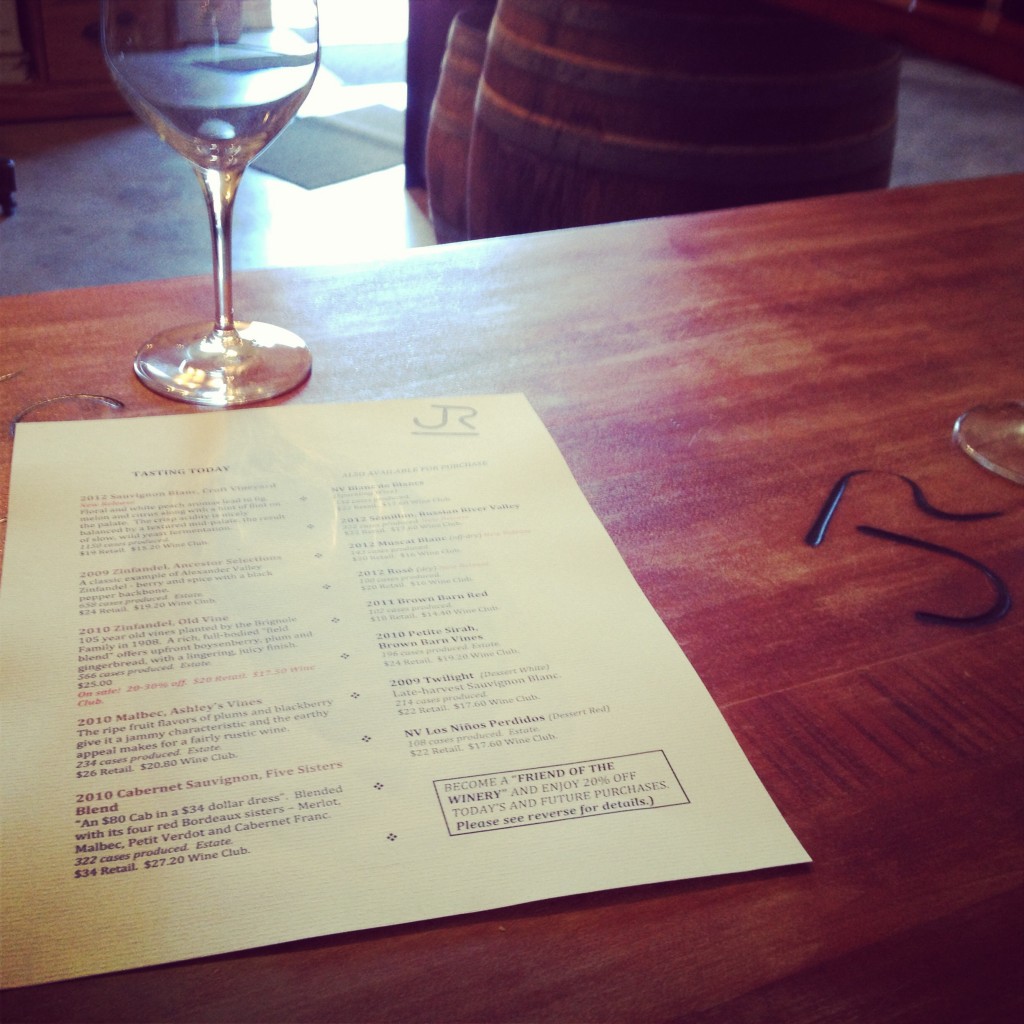 Jim had us consider the importance of aromatics by pouring the same wine into two glasses, swirling one but not the other, and having us smell and taste them to see the difference. It's these educational tips and personal touches that makes visiting J Rickards a delight. And how much is the tour and tasting? Free!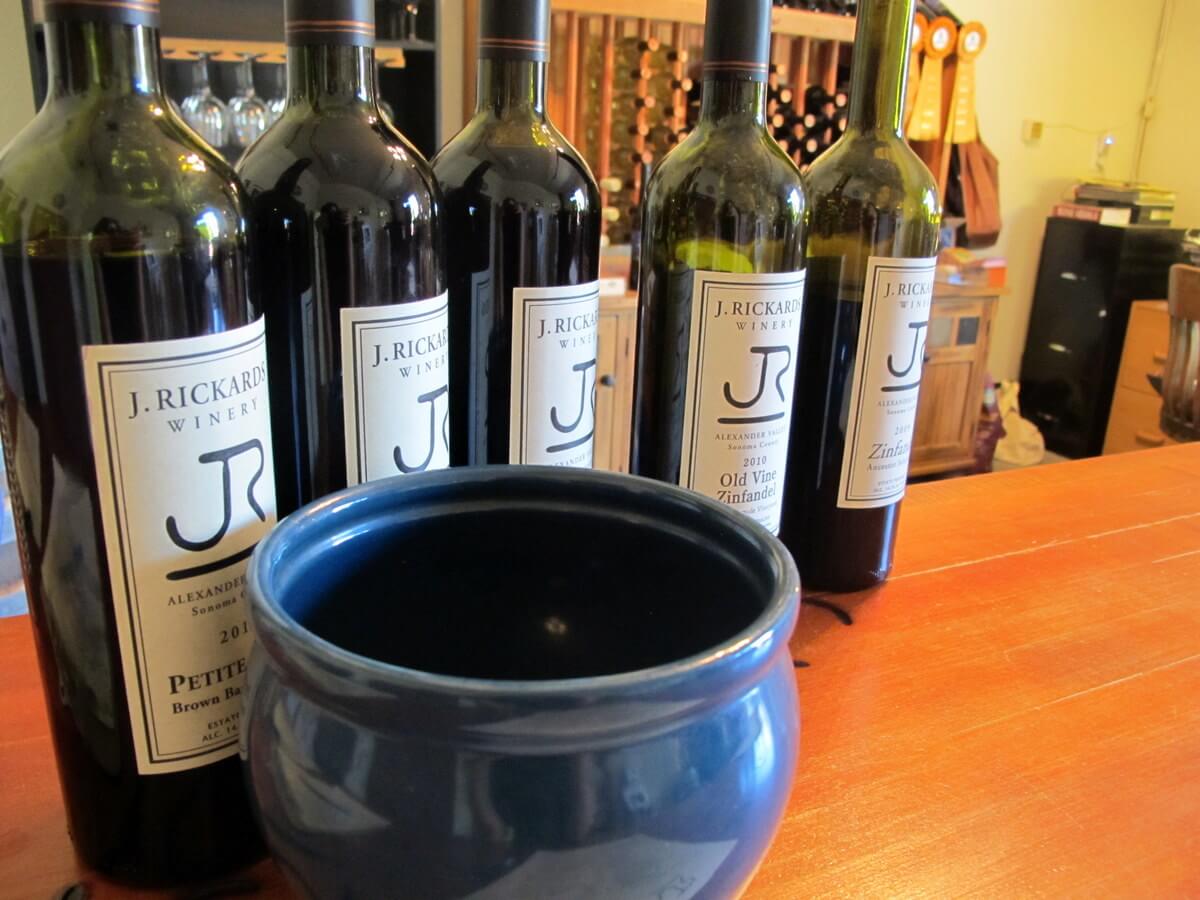 You get a real understanding of what it means to operate sustainable vineyards and what is behind sustainable viticulture. Instead of reading on a pamphlet or being told that the winery uses sustainable practices, maybe with a couple of mentions of "no till viticulture" or "rain run off," being at J Rickards means that you actually understand what all that means and how it works. However, it's not a quick experience, so don't come if you're in a hurry. You'll need over an hour for the tour and tasting, complete with Jim's stories. The winery is open Monday through Saturday, from 11 AM to 4 PM.
As you leave, ask how to get to the top of the property. You can park your car, take in the views of the surrounding hills, then walk up through one of the property's eco-corridors.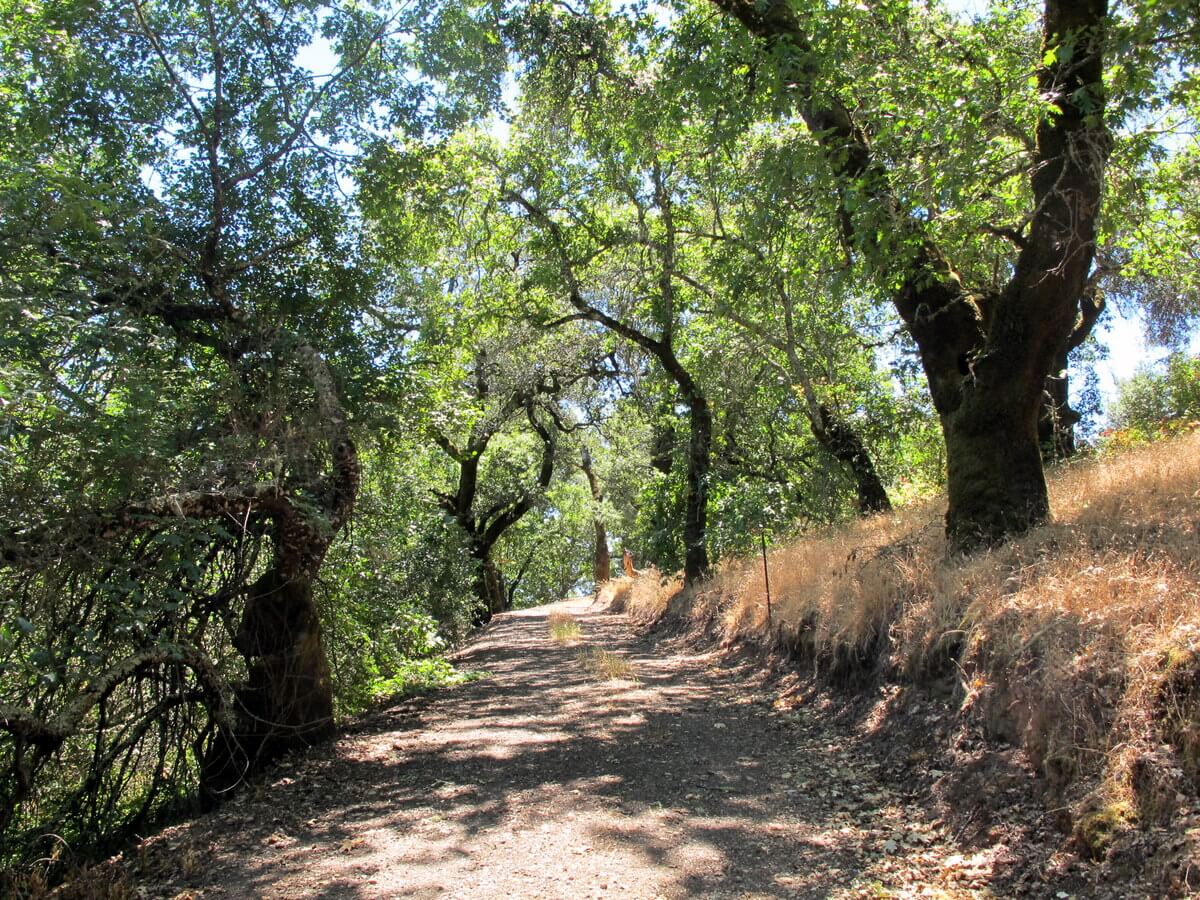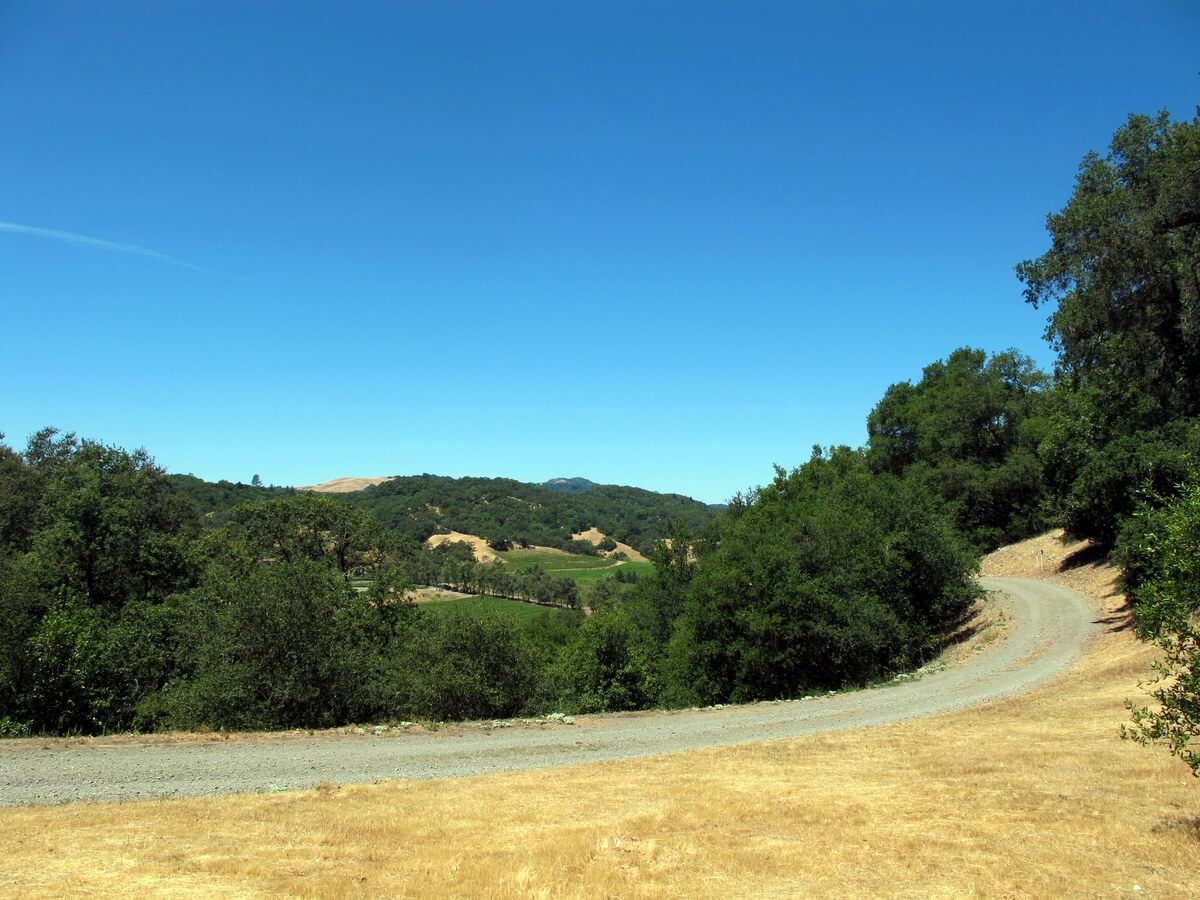 I left J Rickards feeling like I had made new friends in the Alexander Valley wine country. I look forward to going back to experience the area during crush in the fall, and this winery will definitely be on my list because of its unpretentious, personalized approach and commitment to sustainability.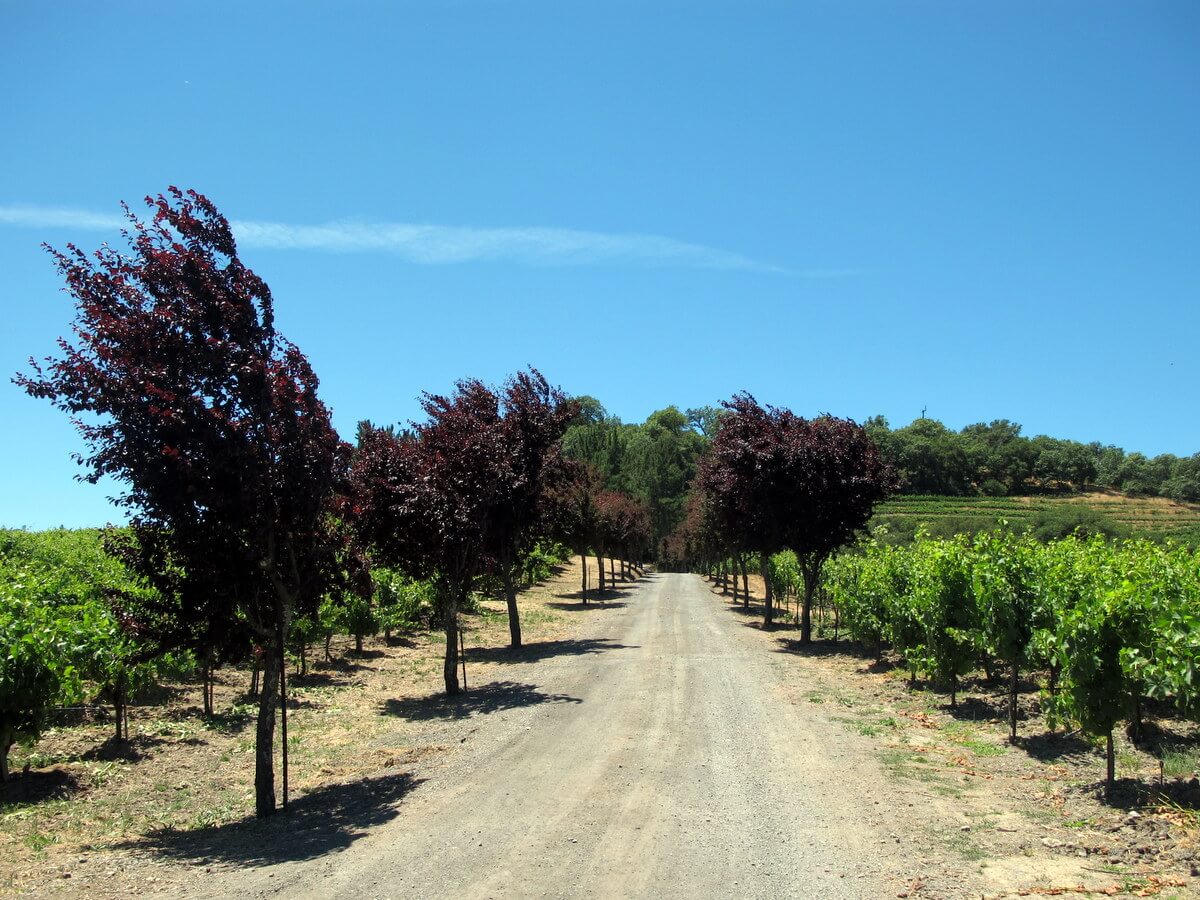 And you? Have you visited a sustainable winery before? What are your favorite off-the-beaten-path wine country destinations?