My summer has not been filled with travel the way I would have liked. We had a great time in Alexander Valley, California and took a few day-trips, but the 3 days we spent in San Francisco in June were my favorite part of the summer. The city is just a perfect place to visit for many reasons, some of which I will write about in another post, but this one focuses on the wonder of San Francisco with kids and a few suggestions of what to do and where to go. (For more, try this newer post).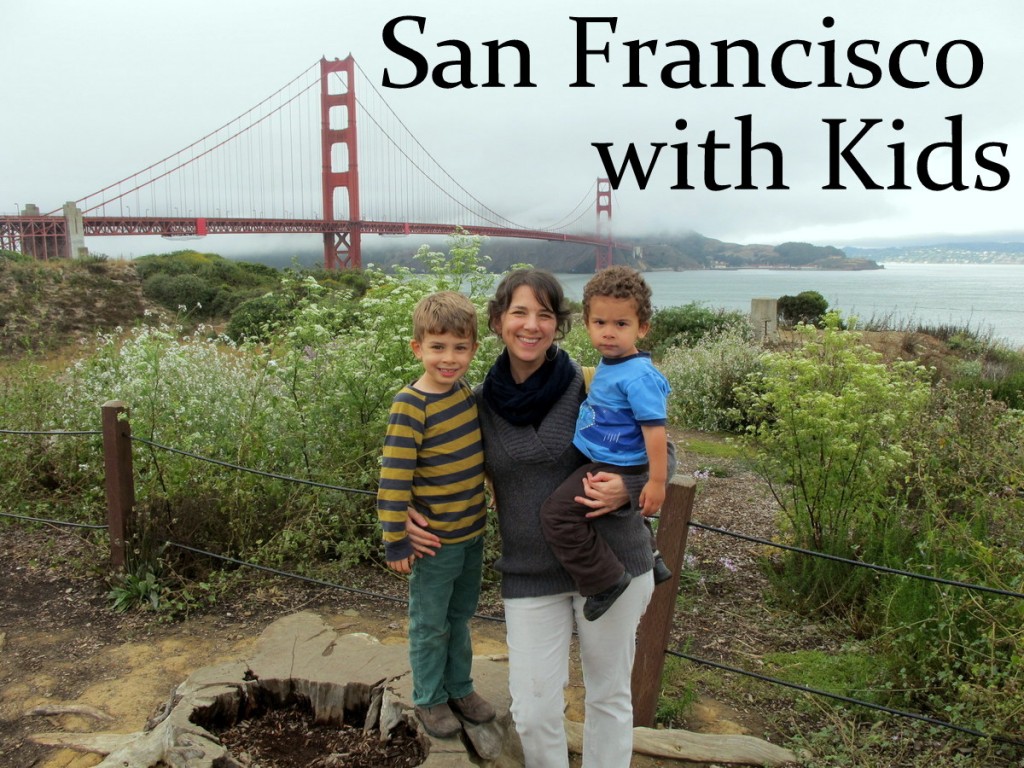 Where to eat: Gott's Roadside at the Ferry Building
Our first full day started out rainy, so we went to the Ferry Building (a must if you love beautiful food!) and found the perfect place to eat with kids. Gott's Roadside serves nice interpretations of classic diner food, like a perfect tuna melt and sweet potato fries, as well as some California staples, like fish tacos. The food and shakes were excellent but a bit pricey. This is San Francisco, after all.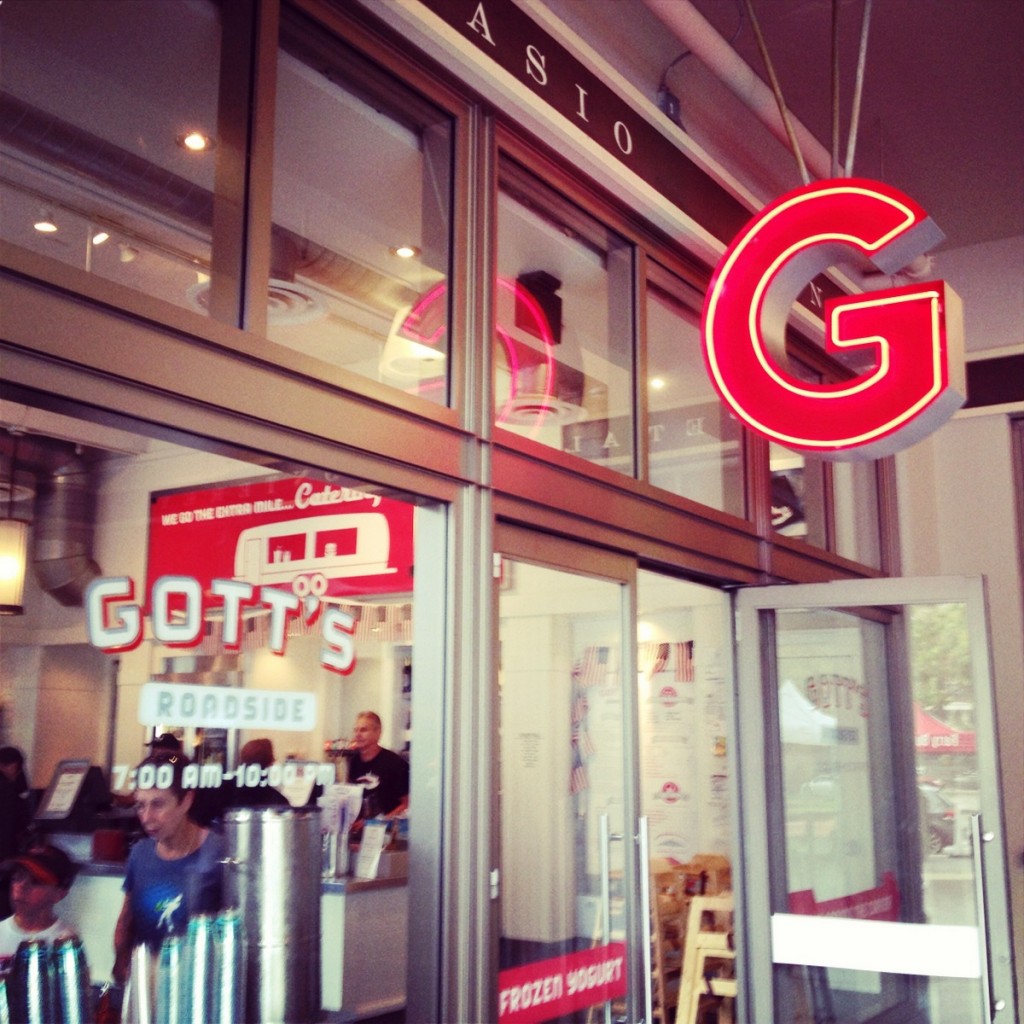 Where to go: A secret walk in the Presidio
The Presidio National Park is full of interesting walks and beautiful drives, but experiencing Wood Line seems to be a walk that few people know about. Right next to the Lovers' Lane walk at the southeast entrance of the park is a eucalyptus grove with an art installation running through it. Andy Goldsworthy's Wood Line is made of pieces of trees that form a snake-like shape; it's art that is meant to be seen, walked, climbed on, and experienced. There was no one here but us, and it made a great adventure for my kids.
To get here, take the Presidio Blvd. entrance to the park and look for a small parking area to the left. Lovers' Lane begins there; you won't miss Wood Line to the right after just a couple of minutes.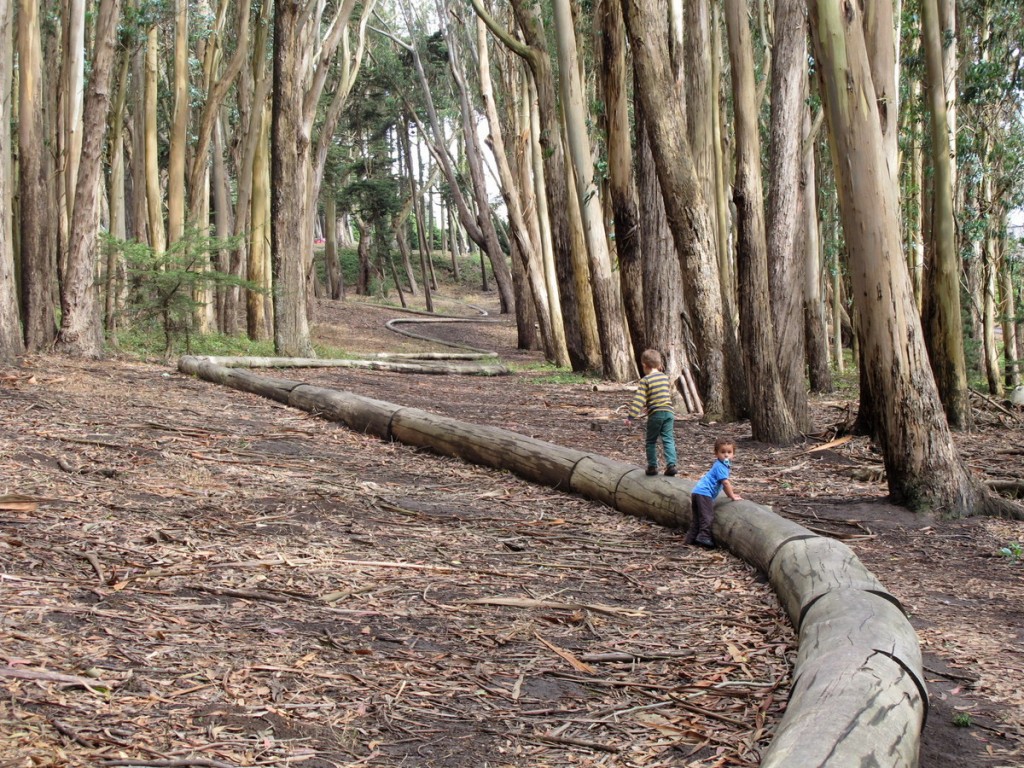 Where to go: Presidio National Park
The Presidio was used as a miliaty post since  1776, first by the Spanish, then by Mexico, and starting in 1846, by the U.S. Now it's an oasis in San Francisco where people can hike, visit the national cemetery, take in the best views of Golden Gate Bridge, visit museums, and more.
The bridge is often shrouded in fog, which makes the view even more interesting. Bring a jacket or sweater since the weather here is cool, especially if you plan to walk across the bridge. It's windy up there!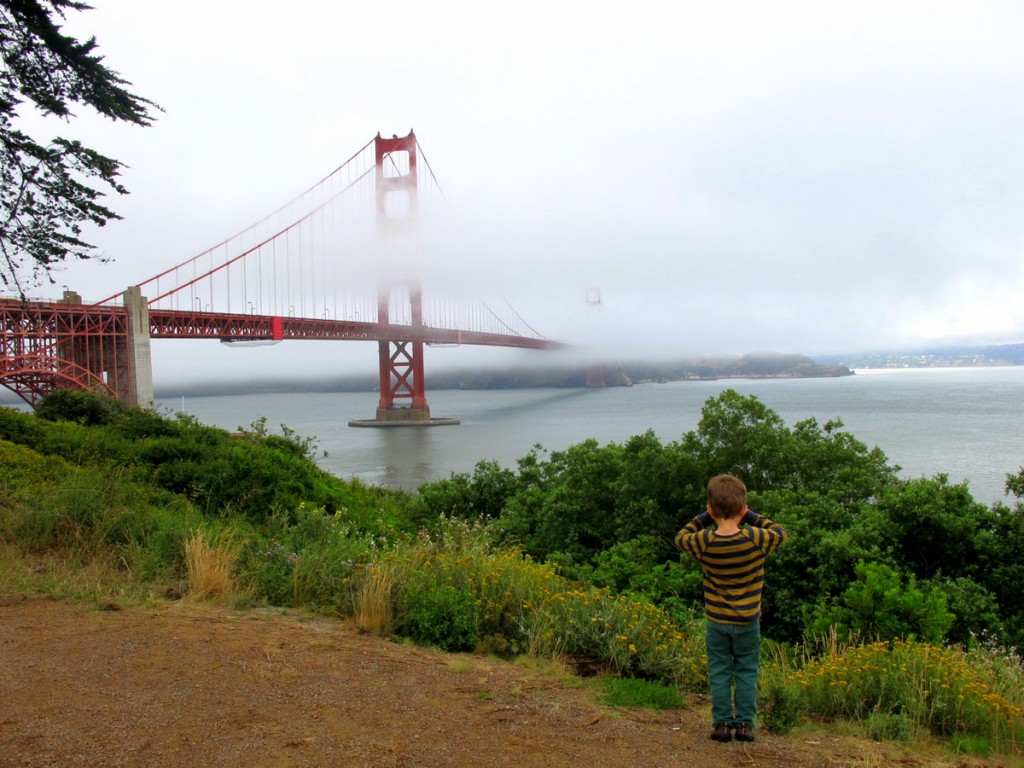 The walk along the coast while approaching the bridge is fun for kids (and adults). The tunnels and other little hide-outs from this being a former military outpost add a bit of adventure and mystery to this place.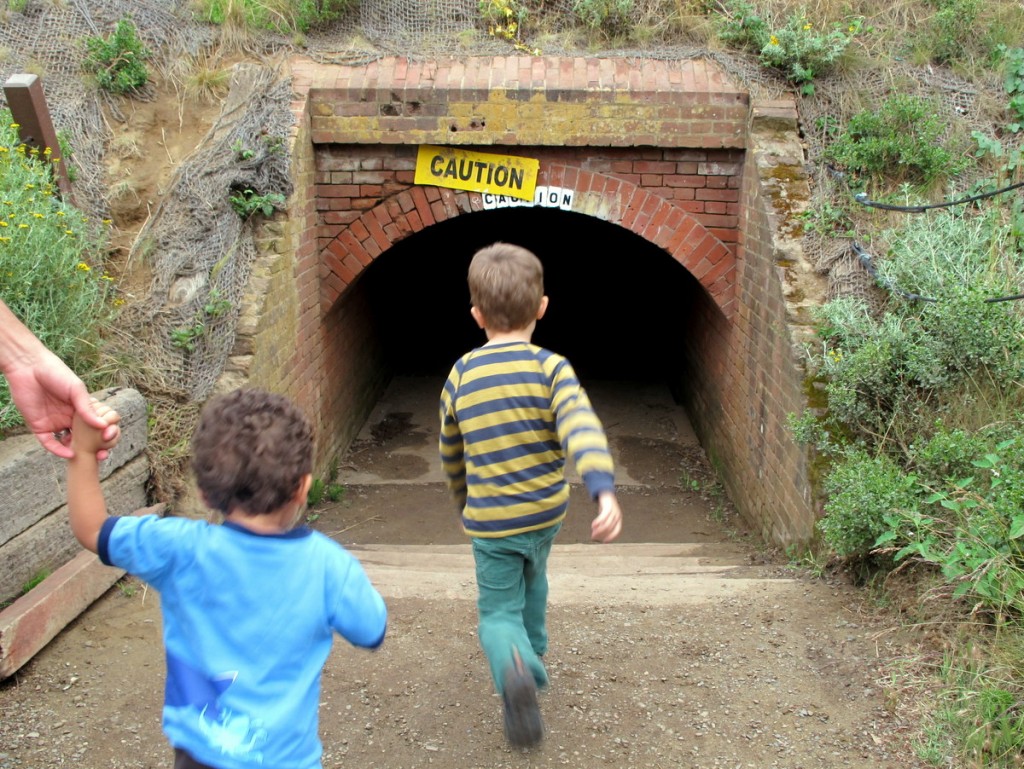 Good to know: The park is free and so is the parking. It's easily accessed by public transportation. If you drive, take Marine Drive along the coast, stop at Crissy Field, park above and walk to Fort Point. The Warming Hut Cafe and Bookstore is a good place to stop if you need to rest and get some hot chocolate.
What to do: The Japanese Tea Garden at Golden Gate Park
This garden is beautiful, but I recommend it with reservation if you're with small children. It's not easy to maneuver with a stroller because the paths really wind around, and some are made of large stones. It's also very crowded and full of water, so if you have a toddler, you'll need to keep a close eye on him or her.
Tuesday morning before 10:00 a.m. is a good choice because it's free (and it's not too hard to find nearby street parking then). You can have a snack on the outdoor tables near the exit or get tea at the tea house.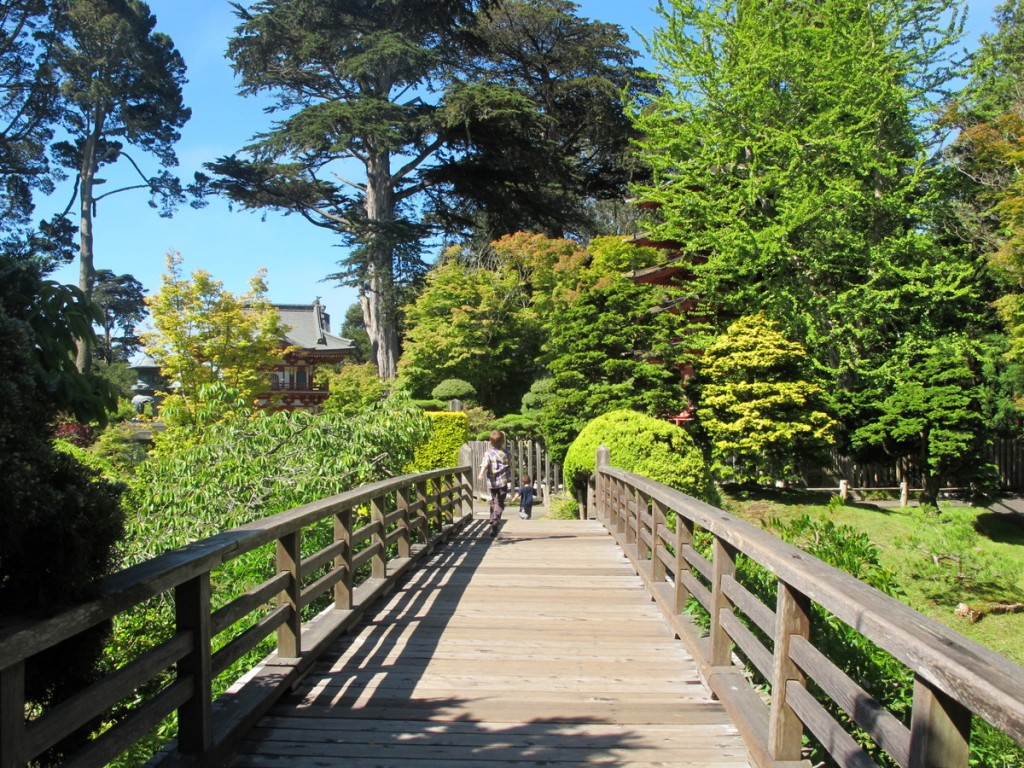 What to do: Spend a couple of hours at the Botanical Garden
Also at Golden Gate Park, the Botanical Garden is definitely worth a couple of hours, if not more. The garden is huge, 55 acres with 8000 plants from around the world. If the weather is nice, bring a blanket and plan to hang out on the grass. The hidden paths and unusual plants are paradise for small kids. Entrance is $7 per adult and $2 per child over 5.
The ancient plant section with fake dinosaur footprints was a favorite.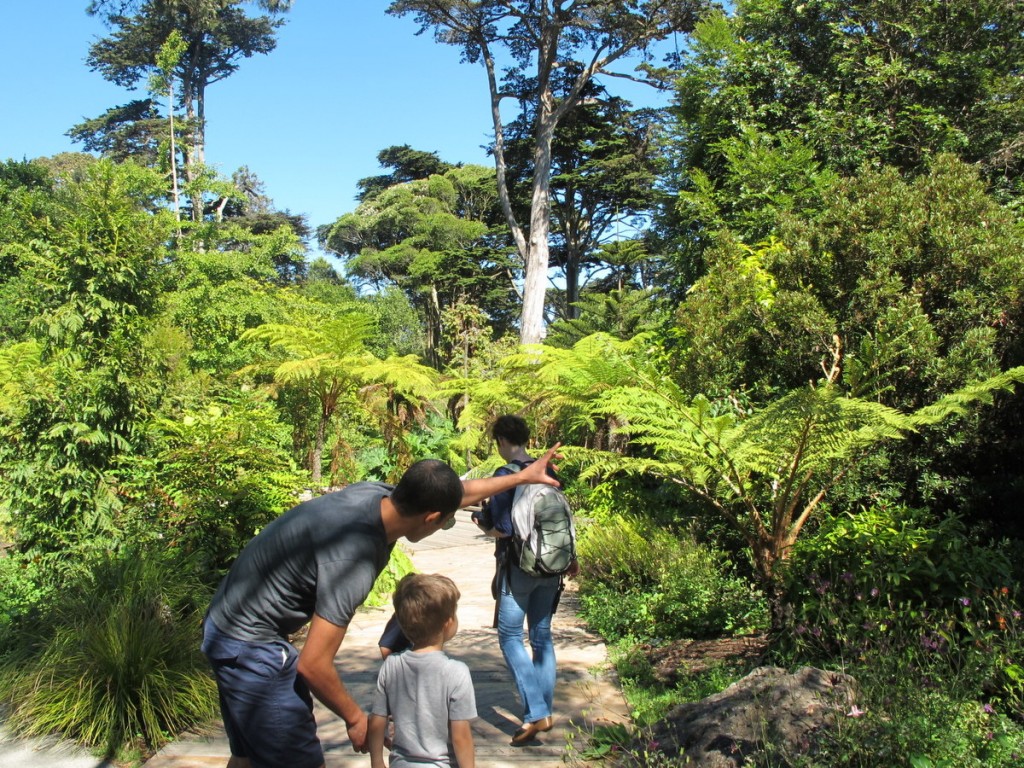 Where to go: Conservatory of Flowers
Another place kids will enjoy in Golden Gate Park is the Conservatory of Flowers. It is the oldest conservatory in the western hemisphere, and its architecture is lovely.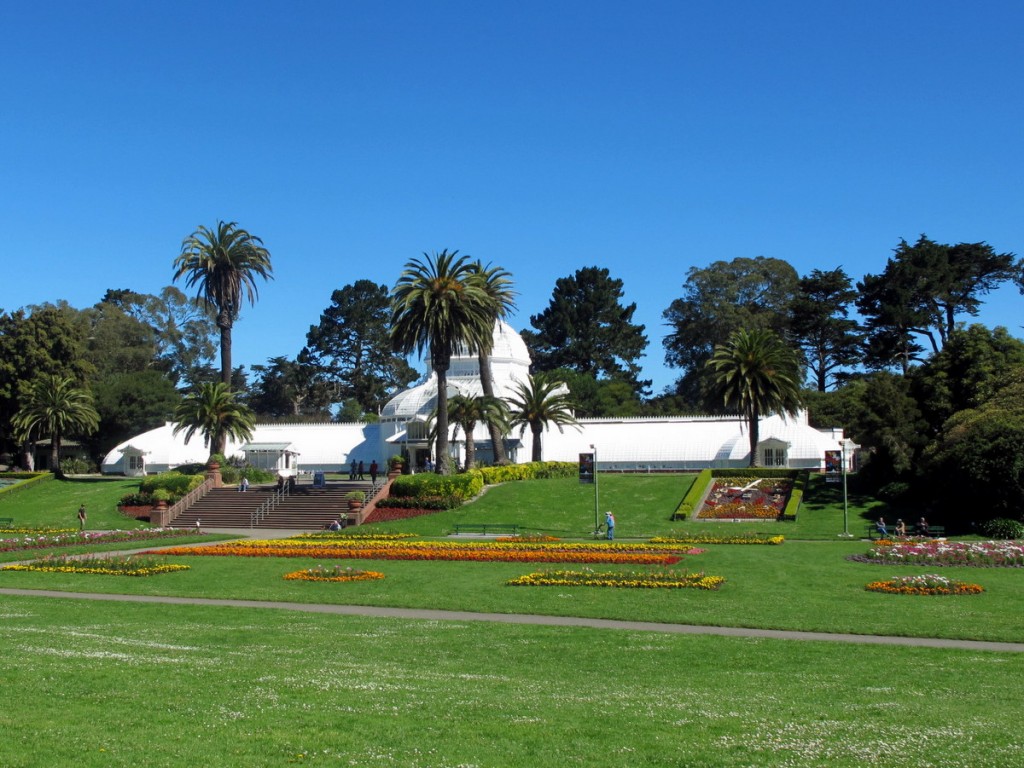 A special exhibit of butterflies goes until late October, but it's worth visiting the conservatory anytime. Let the kids discover the variety of odd creations inside including orchids and carnivorous plants. However, it's very hot inside, so plan accordingly. Outside are some beautiful gardens including small dahlia gardens to the side of the building in the summer.
Admission is $7 per adult and $2 per child above 5. If you drive, be careful parking on the streets. Do NOT park in the Bike Lane; instead, look for a lane that is just for cars to park away from the bike lane and sidewalk.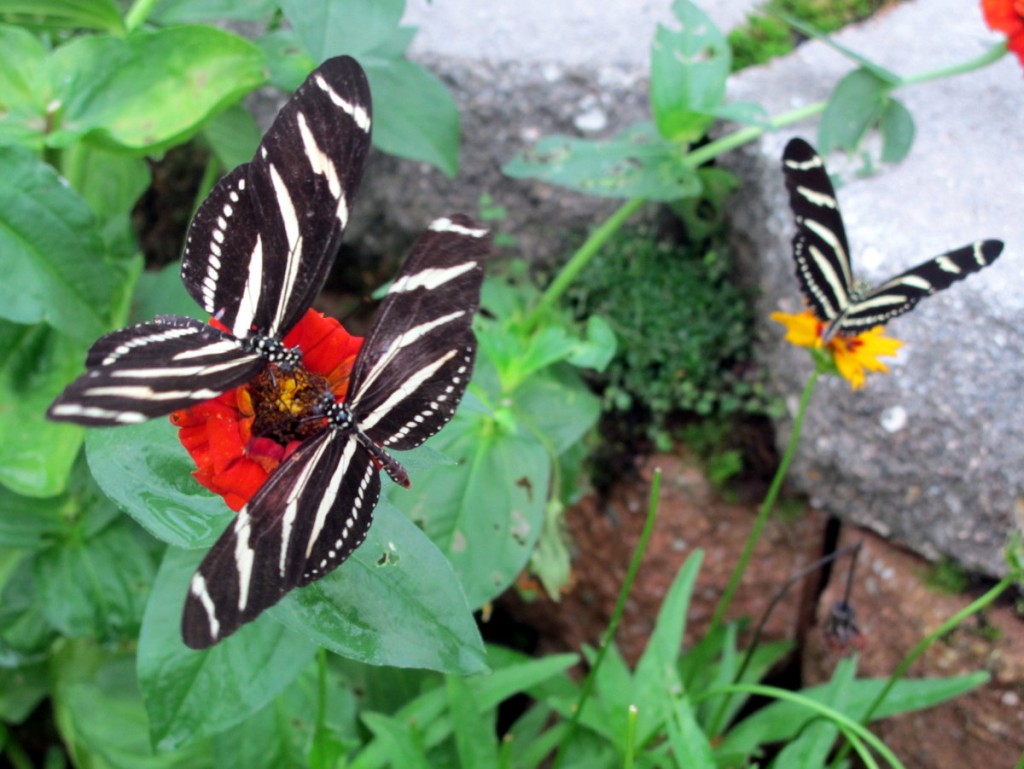 What to do: The tower at the de Young Museum
You can take advantage of a few things the de Young Museum has to offer without paying for museum admission if you don't want to take your kids to an exhibition. One is going to the top of the tower and getting a 360 degree view of the city. In this view below, you can see the museum's roof, the grand Music Concourse, and the unusual design of the California Academy of Science, including its green roof.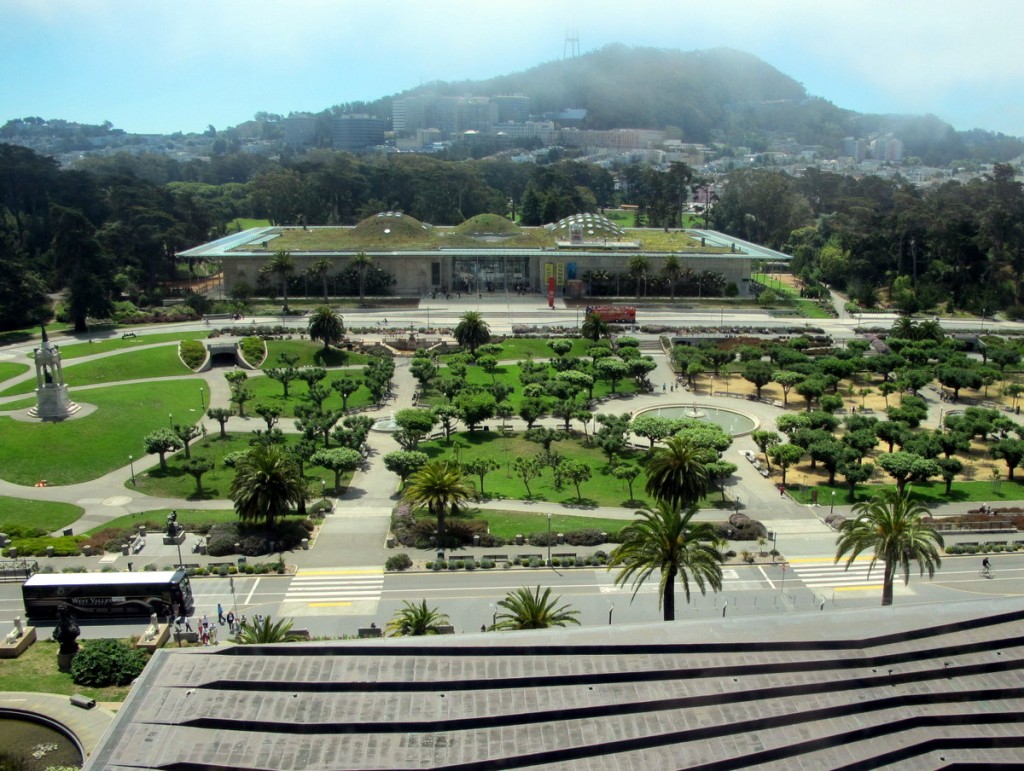 While you're at the de Young, you can visit the museum store, eat at the cafe, walk the outdoor gardens, and experience its sculpture garden.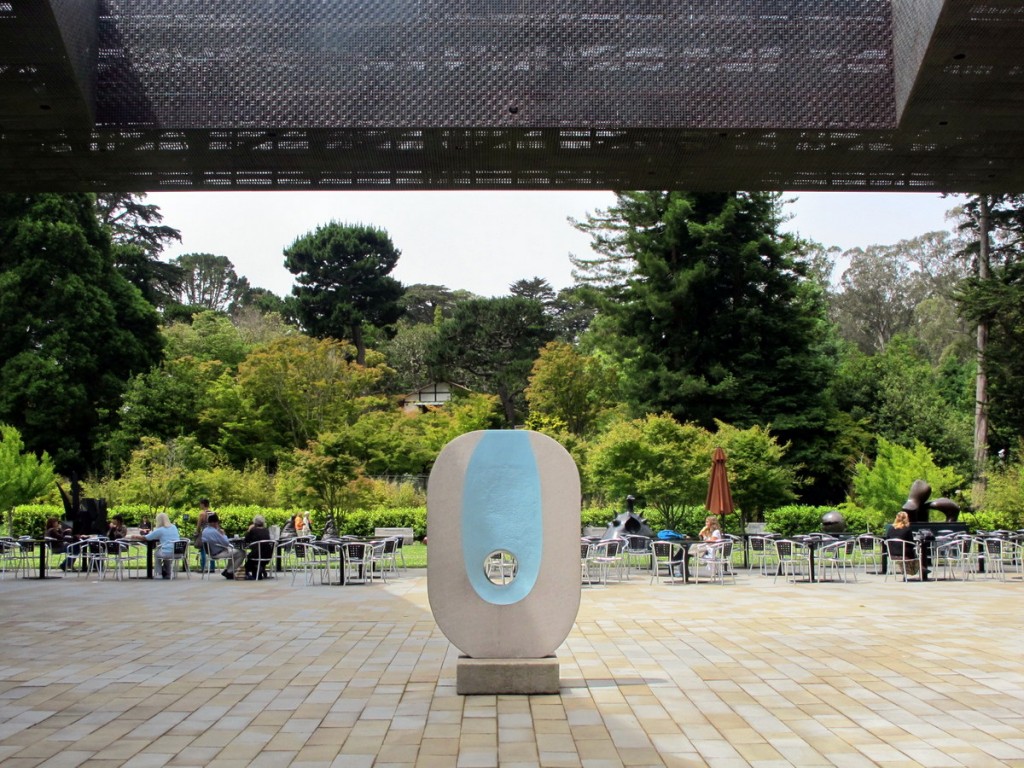 While in the area of the Japanese Tea Garden and de Young Museum, the Music Concourse and Spreckels Temple of Music (shown below) make a great place for the kids to run around. There's even a hot dog/snack vendor, and even better, there are plenty of fountains to keep the little ones happy.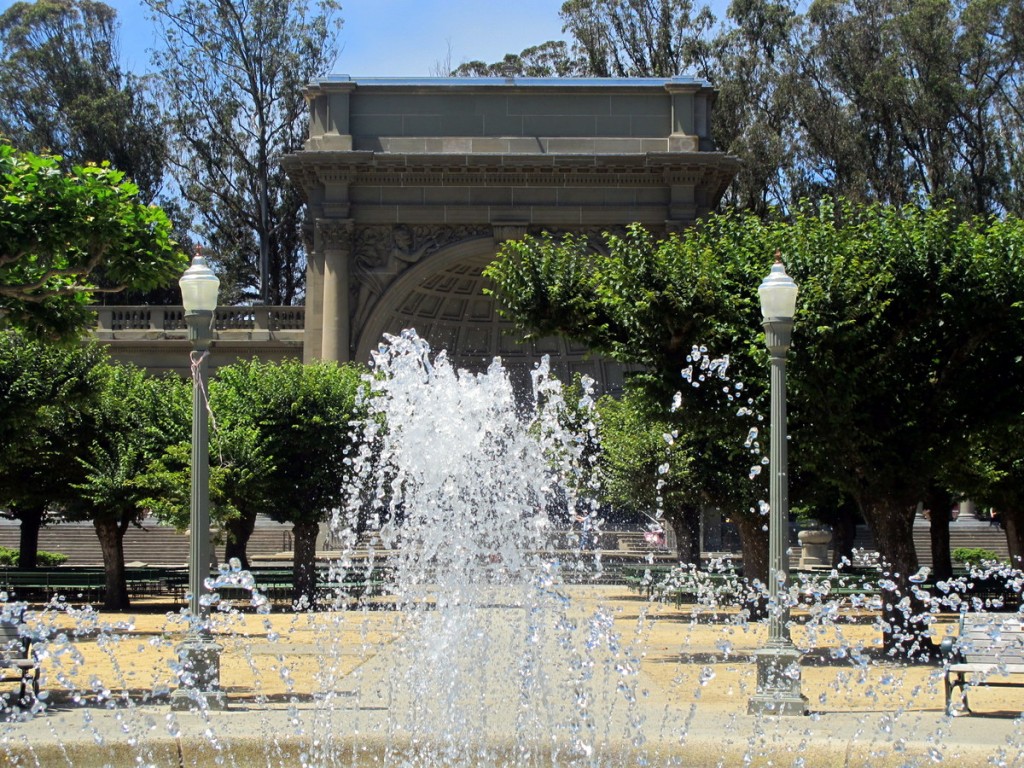 Where to stay: Rent this vacation home
I am a huge fan of vacation rentals while traveling with little ones (click here to find out why). This one was fully equipped for children, with a collection of rubber duckies that my boys still talk about, all kinds of toys, baby bath towels, a baby bathtub, a booster seat, a great stroller, a pak-n-play, and kids' utensils, cups, and plates. All these touches made the kids feel so happy that they didn't want to leave the house! See the comments below for a couple of my favorite SF vacation rentals.
There is so much more to do in San Francisco with kids! We live less than two hours away, so we'll be back soon to explore more. What are your recommendations?