People absorb and appreciate culture in a number of ways while traveling. Sometimes, it's learning about current culture through the local design aesthetic, popular music, or contemporary art; other times, it's feeling the traditional culture through observing rituals or historical artifacts. For Mark of the popular travel blog Migrationology, it's about understanding a culture through its food and the people who make it. I hope you enjoy getting to know him as much as I did–and if you do, please leave a comment!

What was the travel experience that made you realize travel would be an important part of your life forever?
In my situation I was born in the US, but moved overseas when I was five. We lived in France, DR Congo, and then Kenya. After graduating from high school I returned to the US for university, and while it was a good experience, I was itching to explore more of the world. After finishing my studies I immediately headed for South America and continued traveling to Southeast Asia.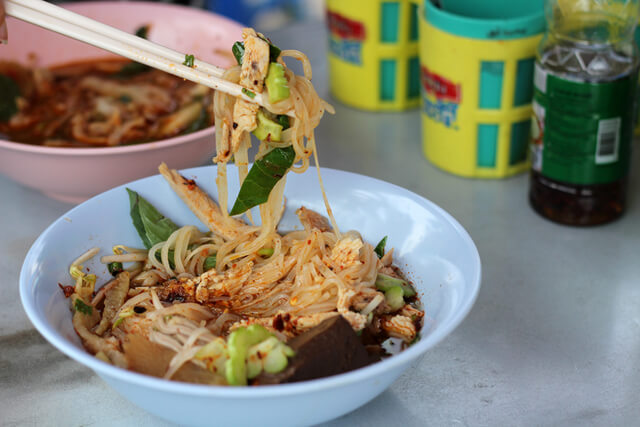 How have your travels changed over the years?
By far the biggest change that's taken place was getting married. When traveling as a solo bachelor I attempted to do everything as cheap as possible. I now put my wife first and try to think much more about safety and cleanliness. So while we still travel on a budget, I'm willing to pay more for quality than before.
Other than that, I've also become more strategic with my travels, often thinking about blogging or travel guide projects that I could do while traveling. A few years ago I'd completely just go with the flow and see what happened.
In your experience, what is one way that people can make a positive difference in the world while traveling?
Engaging and interacting with local people, whether it be hanging out at an orphanage, going into the kitchen at a motherly local restaurant and watching her cook, or chatting with street food vendors.
I think if we as travelers can be more personal and genuinely friendly with local people, we can better show that we care and that we are grateful to be in their country. It's also a great learning experience for both sides.
I write about "quality travel"—traveling mindfully to get more out of the experience and to help destinations stay sustainable. Have you noticed destinations paying more attention to sustainable travel, or have you started changing your travel habits to be more sustainable?
In Thailand, I've seen some efforts, mostly with guest houses and hotels, that have aimed to be more sustainable, power saving, and eco-friendly. Also there are a now many restaurants in Bangkok that strive to use organic and sustainable ingredients. In my personal case I attempt to support micro entrepreneurs and small local businesses as much as possible when I travel.
What are some travel lessons you have learned recently?
Something I learn over and over again is to have patience. There are few better travel attributes to possess than a good handle on being patient.
Being a blogger I sometimes get wrapped up in covering stories, taking photos and videos, and gathering information. While this is good, I occasionally need to relax and enjoy the simple beauty of traveling – my wife reminds me of this. In other words, take time to drink a coffee, think, and just enjoy the destination you've traveled to.
What is your home base? How did you choose it and what appeals to you about the place?  If not, are there any places you enjoy returning to over and over? Why?
Bangkok. I was traveling aimlessly around Southeast Asia when a friend wanted to come and visit. Not knowing where to tell him to buy a ticket, I said "how about Bangkok." At that point I was running low on finances so we both decided to teach English in Bangkok for a year. It was during that year when I met my girlfriend (now wife) who is Thai. So that's, in short, how it all unfolded.
Bangkok is an awesome base, with excellent transportation, a hub of Asia, never ending street food, and countless attractions to explore.
Three favorite travel destinations and why?
Sri Lanka – With a friendly culture, delicious food, and an incredible diversity of natural scenery, Sri Lanka is a true jewel of a country (island).
Nepal – For Nepal it was the Himalayas and other natural beauty that really captured my love. A trek in the mountains is majestic!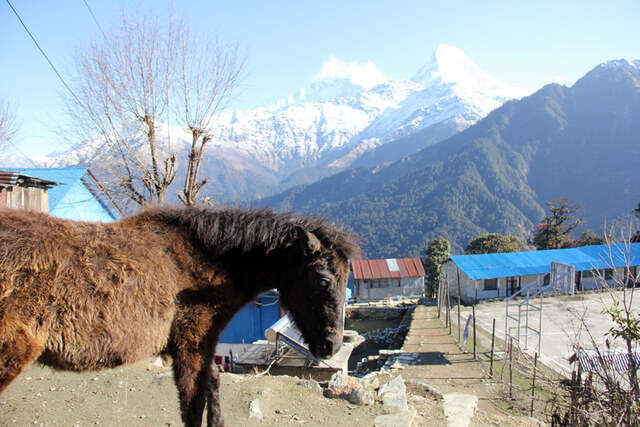 Zanzibar – I just love the lifestyle and culture on the coast of East Africa, and Zanzibar is an island that has a lovely mixture of Bantu, Arab, and Indian influence. The local food, including flavors from all these influences, paired with fresh seafood is wonderful. The beaches are also fantastic.
Can you share one writing, blogging, or photography tip with my readers?
Take accurate notes of directions, prices, etc. It's so much easier (not to mention much more helpful to readers) to write or blog when you have accurate information – and it's so easy to get the information from the beginning rather than trying to recall it later.
Have you read a book, article, or blog post that inspired you recently? Please share!
I often read marketing or psychology books and my latest read was Contagious by Jonah Berger. It explains how things become catchy, spread, and potentially go viral (especially online). Being a blogger, it offered many useful and inspiring tips.
Mark Wiens is an eater, travel blogger, and video producer. During his travels he explores local culture through cuisine. He shares his tasty discoveries on Migrationology and publishes street food videos on YouTube. Also, like his Facebook page.
Click here to read the thoughts of more travel lovers.