The area of Monterey Bay is one of my favorite places in California. The Monterey Bay Aquarium is probably the most famous place there. After visiting a few times (most recently with my younger son, who loved it!), I feel like I finally got a handle on this wonderful space.
The location of the Monterey Bay Aquarium is important–it connects to part of the Pacific Ocean called the Monterey Bay National Marine Sanctuary. The aquarium conducts conservation studies on certain species and even occasionally rehabilitates fish that have been caught in fishing nets (as they have done with several great white sharks).
The aquarium uses water directly from the ocean. The connection to the underwater world is strong here; it feels almost like an extension of what is right outside the glass, especially since the aquarium focuses on species found in these waters.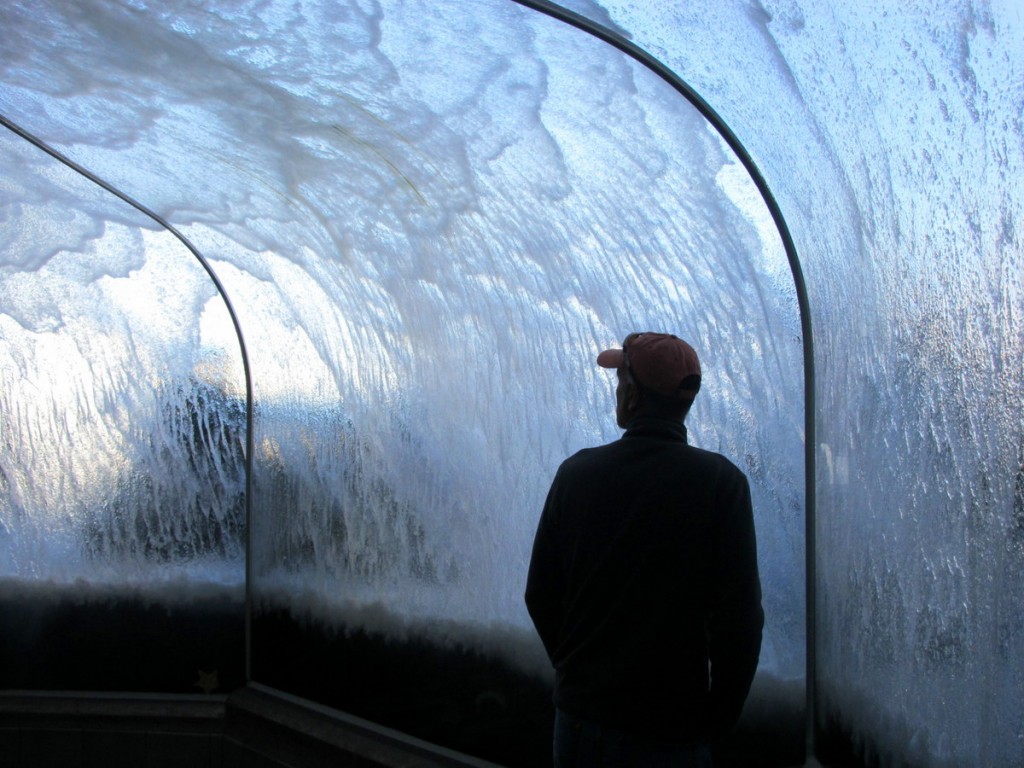 It is housed in a former sardine cannery on historic Cannery Row and therefore has a unique look for an aquarium. Several life-size replicas of whales hang from the ceiling.
The aquarium is well known for its work with sea otters, a local species that has been threatened, even very close to extinction, in these very waters. There is also a beautiful exhibit of jellyfish:
And there are temporary exhibits, like this one called "The Secret Lives of Seahorses." It is gorgeous. It's been going for four years, and even though it ends soon, on September 2, 2013, the next exhibit on octopuses and their kin sounds wonderful.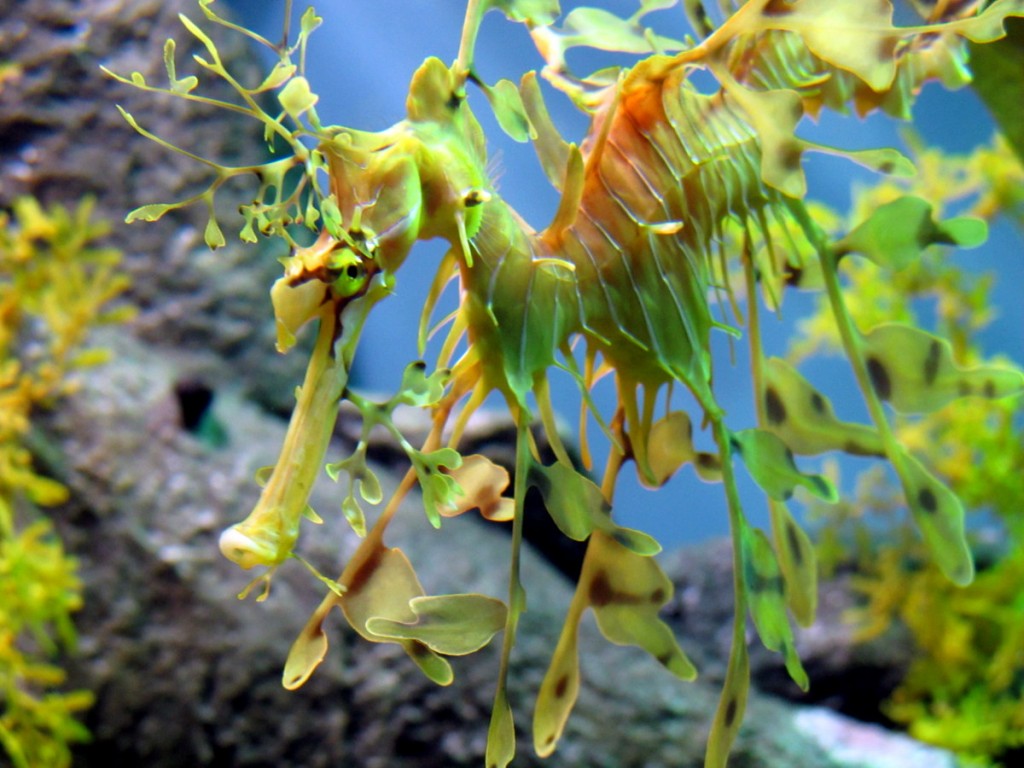 The Aquarium also has a forest of Giant Kelp, apparently the only one of its kind. Here you can sit and watch many species of fish go about their business swimming, eating, resting…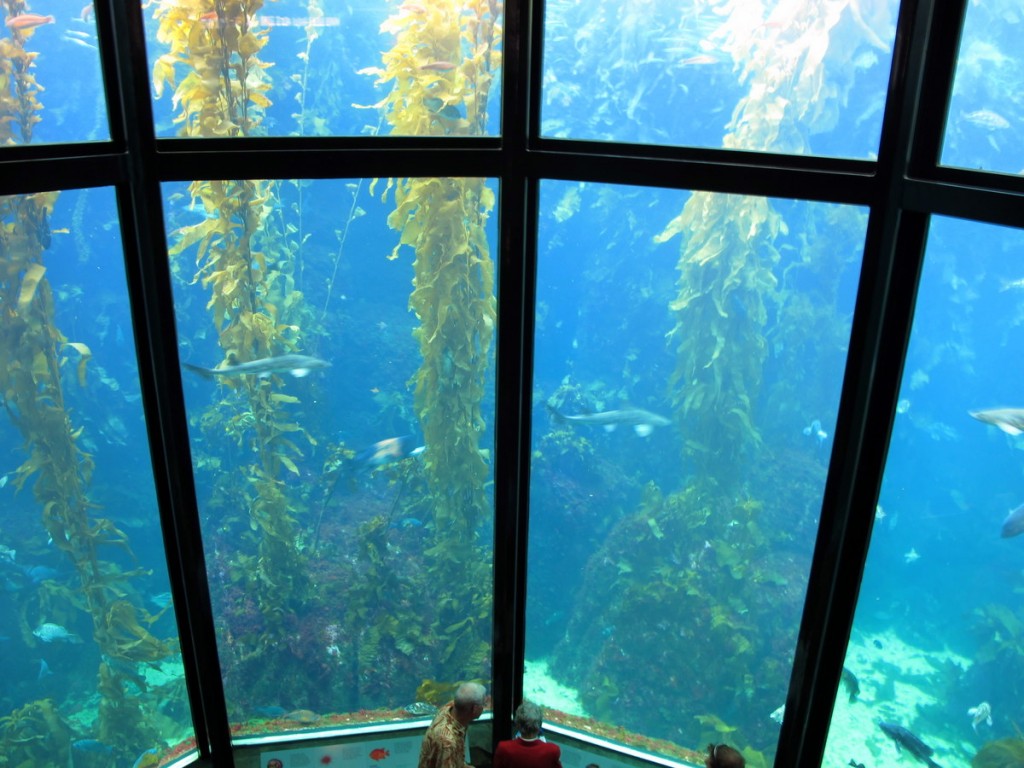 The Monterey Bay Aquarium is also a great place to spend time with children. With mini-playgrounds, secret tunnels, and exhibits tailored just for them, including touch pools, it's the perfect place to let them be filled with wonder and to educate slightly older children on the importance of ocean conservation.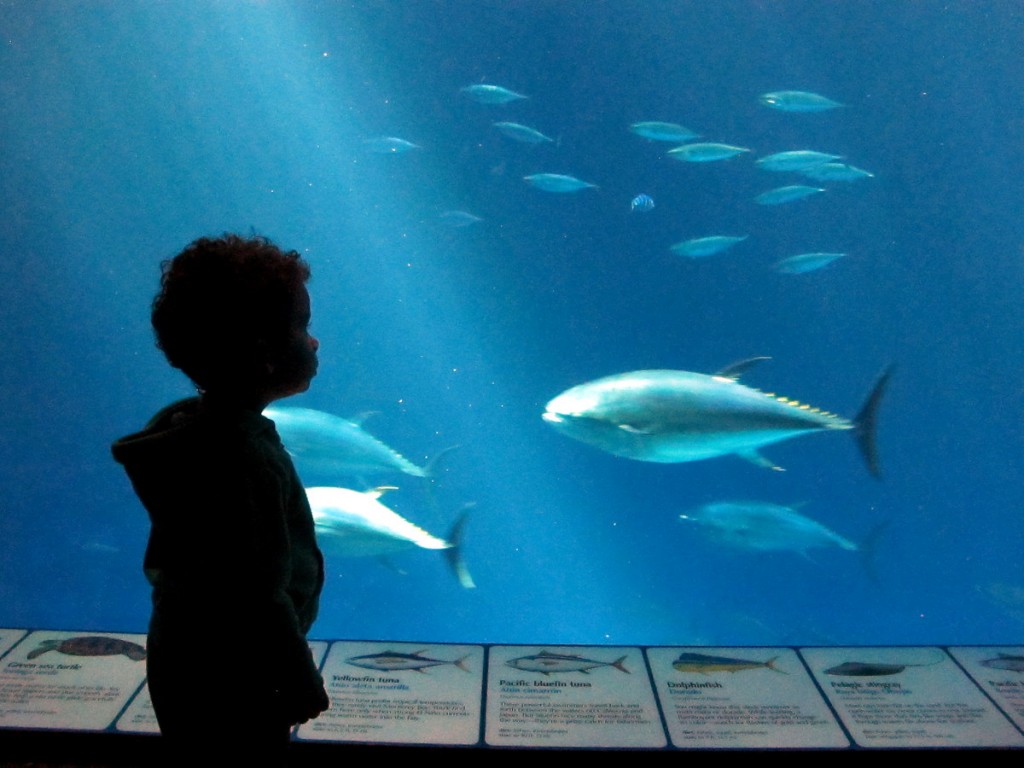 And when you're done, Monterey Bay is just outside. This view is from the upstairs deck of the aquarium.
By the way, you might think the Monterey Bay Aquarium is expensive (I have thought so.) To put a little perspective on it, this is one of the most expensive (and most beautiful!) areas of California, and the aquarium's mission is to inspire ocean conservation. It even created the Seafood Watch program that allows consumers to make smart choices when buying seafood. You can be sure your money supports a world-class aquarium and a good cause. Plus, if you use a vacation rental, it might include aquarium passes–be sure to ask when you book your accommodation.
And you? Have you been to the Monterey Bay Aquarium? What is your favorite aquarium?