The name Napa Valley creates romantic visions of rolling hills, endless vines, rustic architecture, and deep red wines, but for most people, it also means expensive. As one of California's most beautiful and special regions, Napa Valley attracts visitors from all over the world and therefore is not geared toward budget travel. However, with a few tricks, you can definitely get more out of your travel experience for less with these budget travel tips for Napa Valley.
See my 3-day itinerary and these guidebooks for more ideas: (click the image for a link to the book):
When to go to Napa Valley:
The first time I stayed in Napa Valley, the concierge told me that I should come back in the winter when "prices are lower but service is double." The valley's low season is December-April. Winter in Northern California is the rainy season, but the weather can be mild, with sunny days and temperatures in the 50s, 60s, and even 70s. Spring starts early here, even in February with cold mornings and evenings but daytime temperatures often in the 70s.
February is a great month in Napa Valley because the yellow mustard plants fill the vineyards, making for beautiful views even though the vines don't have leaves at that time of year. Weekends tend to be very busy in Napa Valley year-round but are quieter in the winter and early spring.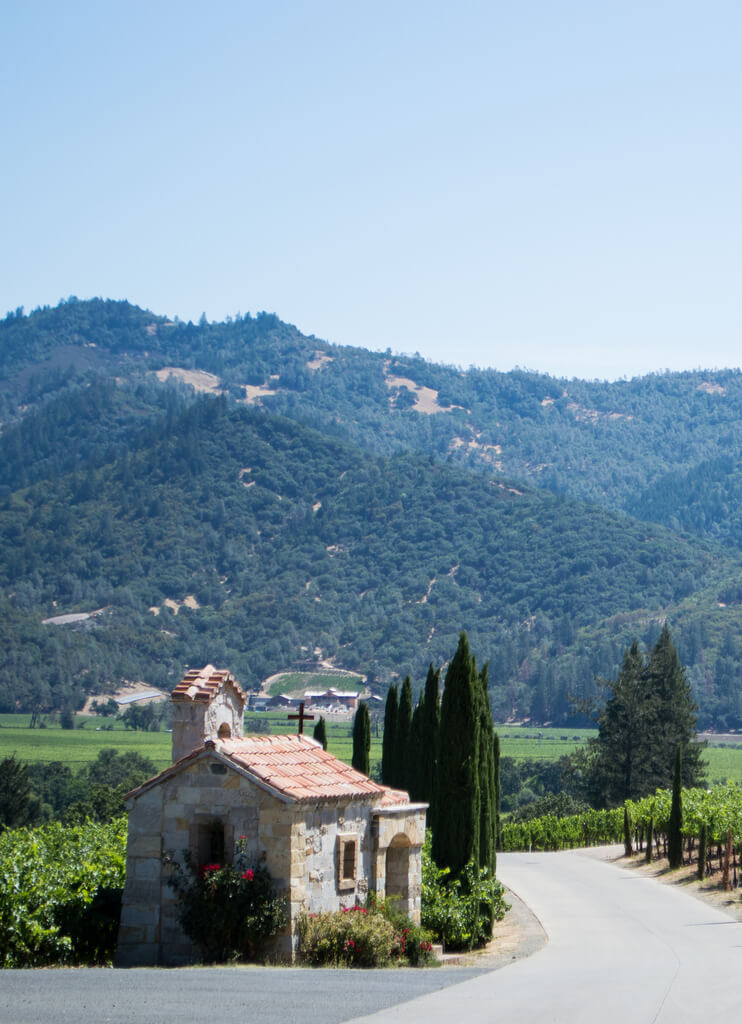 Accommodations in Napa Valley:
Staying in Napa Valley is expensive. The area's luxury hotels and B&Bs enhance the travel experience here, so this may be the part worth splurging on. You can usually get a lower rate during low season, especially on weekdays. If you're looking for deals, avoid September-November when hotels are packed with people ready to experience harvest, crush, and the Napa Valley Film Festival; however, that time of year is possibly my favorite in Northern California because of the beautiful weather and fall colors.
More tips: Search for special rates in Calistoga, where more budget-friendly options exist at small hotels and motels. Search for discount codes online, especially in the off-season. There are some lower-priced accommodations, such as Best Western and Travelodge, in Napa and nearby Fairfield. There are also camping facilities at the area's state parks.
Wine Tasting in Napa Valley:
Wine tasting is a great way to connect with locals in Napa Valley. The tasting room managers are friendly and knowledgeable and ready to answer your questions about the area, what it's like to live there, the grapes. Wine tasting in Napa Valley can be expensive, with most wineries charging at least $20 per flight. However, there are ways to taste wine and stick to your budget.
Wine tasting in Downtown Napa: Get a Wine Tasting Card:
This card is available at the Visitor Center, at the DoNapa website, or at any of the participating tasting rooms in in Downtown Napa. For $15, you get a card that is valid for one year and allows you to park your car and taste at 12 tasting rooms, all within walking distance of each other.
Consider sharing a tasting: Many wineries will offer for you to share a tasting or won't mind if you ask to do so.
Discounts for Napa Valley wine tasting: Get 2-for-1 tastings by checking out the array of coupons available via the WineryFinderApp, Groupon and Visit Napa Valley specials, or by asking what deals are available at the Visitor Center. If you know someone who lives in the area, you can ask them to take you around and take advantage of the Napa Neighbors discounts.
Free tours in Napa Valley: Many wineries offer tours with their tasting fees. Frog's Leap has a tour with its reasonable $20 tasting fee, and for $25, you can get an educational tour of wine making at the Robert Mondavi Winery.
Smaller wineries in Napa Valley: Some small or boutique wineries offer less expensive tastings (because they don't charge for tours) and have a more personal touch. For example, Envy Wines just outside Calistoga has great reds, a cozy tasting room, and tastings for $25.
Back Room Wines: A fantastic wine shop in Downtown Napa run by guys who really know their wines, tastings are just $10 and a cheese plate can be added. Tastings include wines from small, "off-the-grid" wineries that have been carefully chosen by the shop's owners. Get to know the area better by trying their selection of "off-the-grid" wines (i.e. hard-to-find wines) and by connecting with the owners and other customers.
Napa General Store (next to Napa River Inn on the Downtown Napa riverfront): This shop, cafe, and wine tasting room features only carefully-chosen wines from small, lesser-known wineries. Tastings are $20 per flight of five wines.
Other activities in Napa Valley:
There are plenty of things to do in Napa Valley besides tasting wine. One is hitting the outdoors. One of the best characteristics of Napa Valley is its natural beauty, and its rolling hills and quaint roads provide many opportunities for exploration. You can bike the Silverado Trail. Biking is such a beautiful way to really see the area, and bikes are widely available for rent; just take precautions to stay safe on those small highways.
Hiking in Napa Valley is another popular activity, especially around Calistoga; Oat Hill Mine Road just outside Calistoga is popular among locals. You can find out more about hiking trails here. Outdoor activities also include kayaking the Napa River (you can start in the city of Napa), hot air ballooning, boating and hiking at Lake Berryessa, and viewing the geyser in Calistoga.
Downtown Napa has a strong sense of community that is easy to see during the city's many free festivals and outdoor events. Look for seasonal festivities and live music at the Do Napa website.
Spas in Napa Valley: The area is also known for its spas, and not all are expensive. Calistoga offers a wealth of spa treatments. The town sits on top of hot springs, and the healing waters are used in bath soaking treatments, mud baths, and more at places like the Roman Spa in Calistoga, where basic treatments begin around $70.
Budget Options for Food in Napa Valley:
The food in Napa Valley is excellent, and there are plenty of places to eat that don't cost too much.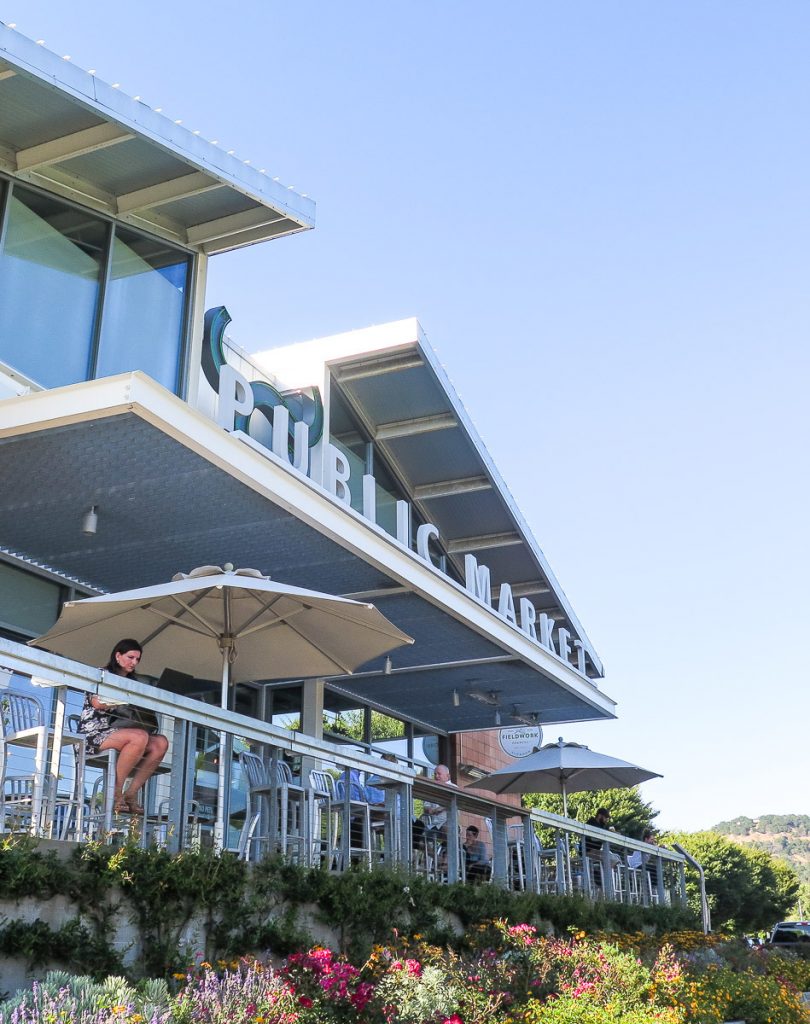 Oxbow Public Market is my favorite place to get reasonably-priced food, from tacos and sliders to ice cream and excellent beer. You can sit down for a meal, pick up fresh produce, or get dessert at this foodie's haven. The cheese shop inside Oxbow and Model Bakery, just around the corner, make a great place to pick up picnic supplies.
Oxbow also has Happy Hour specials Monday-Thursday evenings and "Locals' Night" every Tuesday at 5:00 when the merchants offer special items for local residents and visitors to enjoy.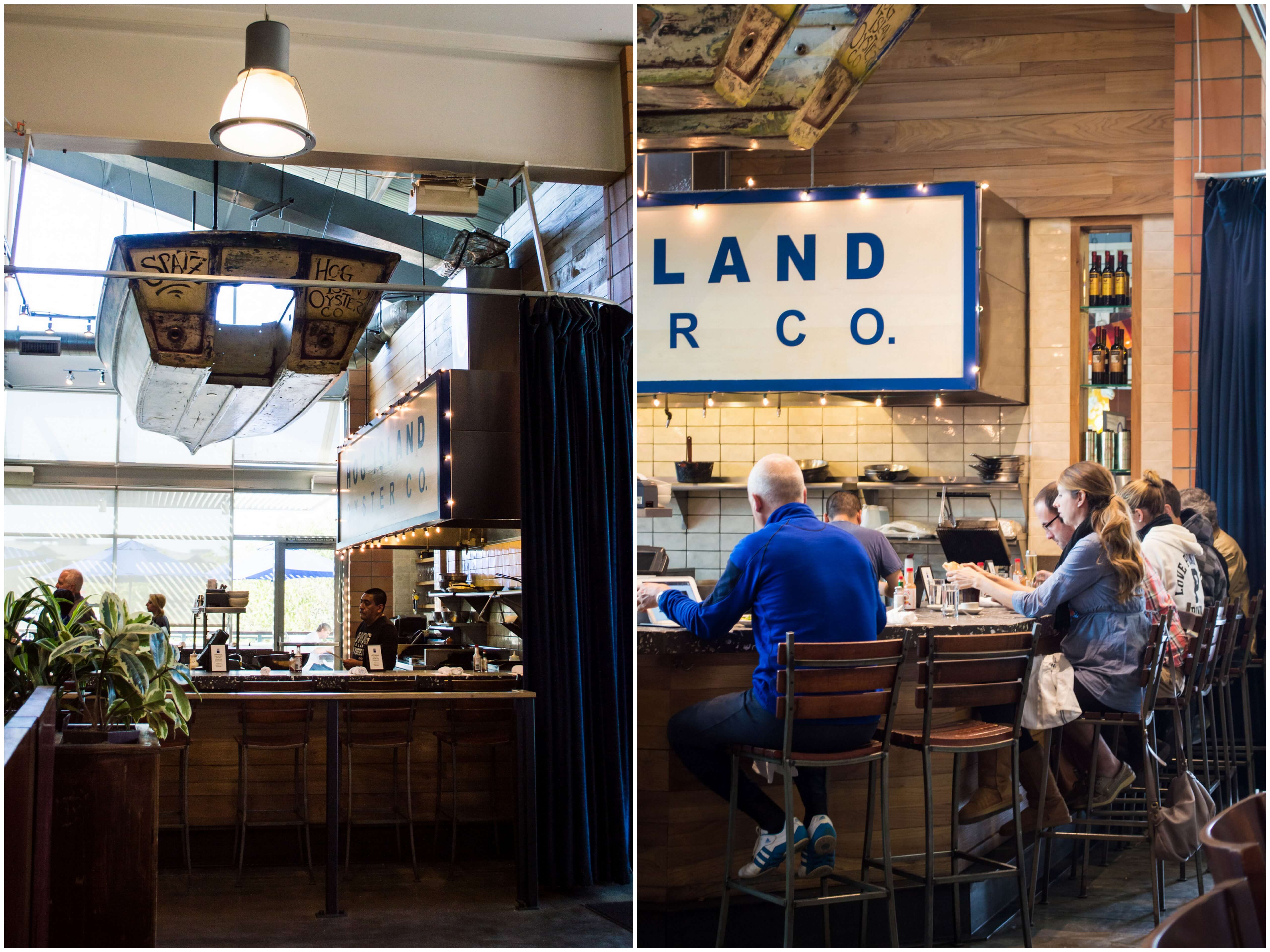 Grace's Table: One of the best restaurants in Downtown Napa, if not in the whole valley, Grace's Table has Happy Hour with small plates at low prices in the late afternoon.
Gott's Roadside: With two locations, one in Downtown Napa next to Oxbow Public Market and one on Hwy 29 near St. Helena, Gott's serves traditional American diner food that everyone raves about. The fish tacos and sweet potato fries are excellent!
Tra Vigne: The pizzas, salads, and pastas are delicious, the outdoor seating is nice, the location on Hwy 29 is convenient, and the prices are reasonable.
Model Bakery: With locations in Downtown Napa behind Oxbow Public Market and in St. Helena, Model Bakery is a great place to pick up fresh bread (baked twice daily) or a sandwich for an easy lunch or picnic.
V. Sattui: This winery has a deli with a large variety of easy food to take out, from sandwiches to salads and picnic supplies. There is a huge outdoor picnic area where you can eat your lunch or, on special days, grab fresh BBQ.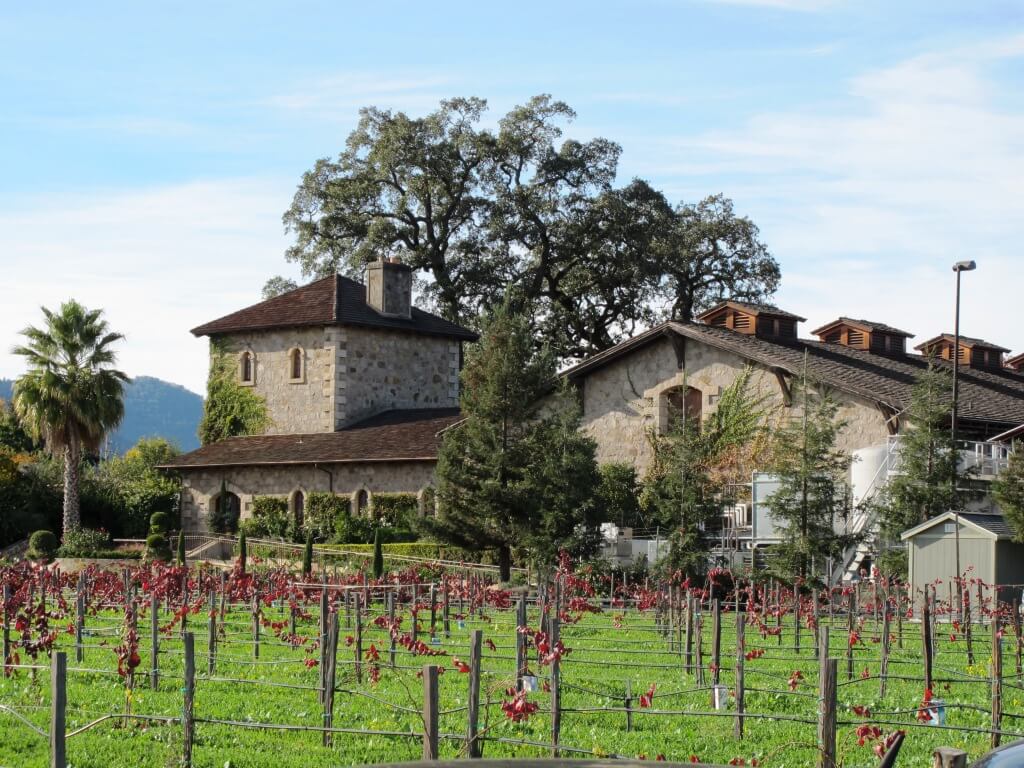 By following these tips, Napa Valley can become an approachable, affordable getaway. The area is so beautiful and such an important part of California's wine culture that it really shouldn't be missed. By making a little extra effort in planning, you can find ways to make your budget go farther and have a great visit in Napa Valley on a budget.
Do you have budget travel tips for Napa Valley? Please share!
Shop for what to wear while visiting Napa Valley:
P.S. Much more about Napa Valley:
A Family-Friendly Visit to Napa Valley on a Budget
Build the Perfect Day Trip to Napa Valley
30 Things to Do in Napa Valley
Where to See Art in Napa Valley
A Romantic Getaway in Napa Valley
Winter in Napa Valley Wine Country