It was on a recent Saturday that we hit the road with the intention of a wonderful day trip to Napa Valley with our two little boys. What happened was an imperfect yet fun day that reminded me of some important travel lessons.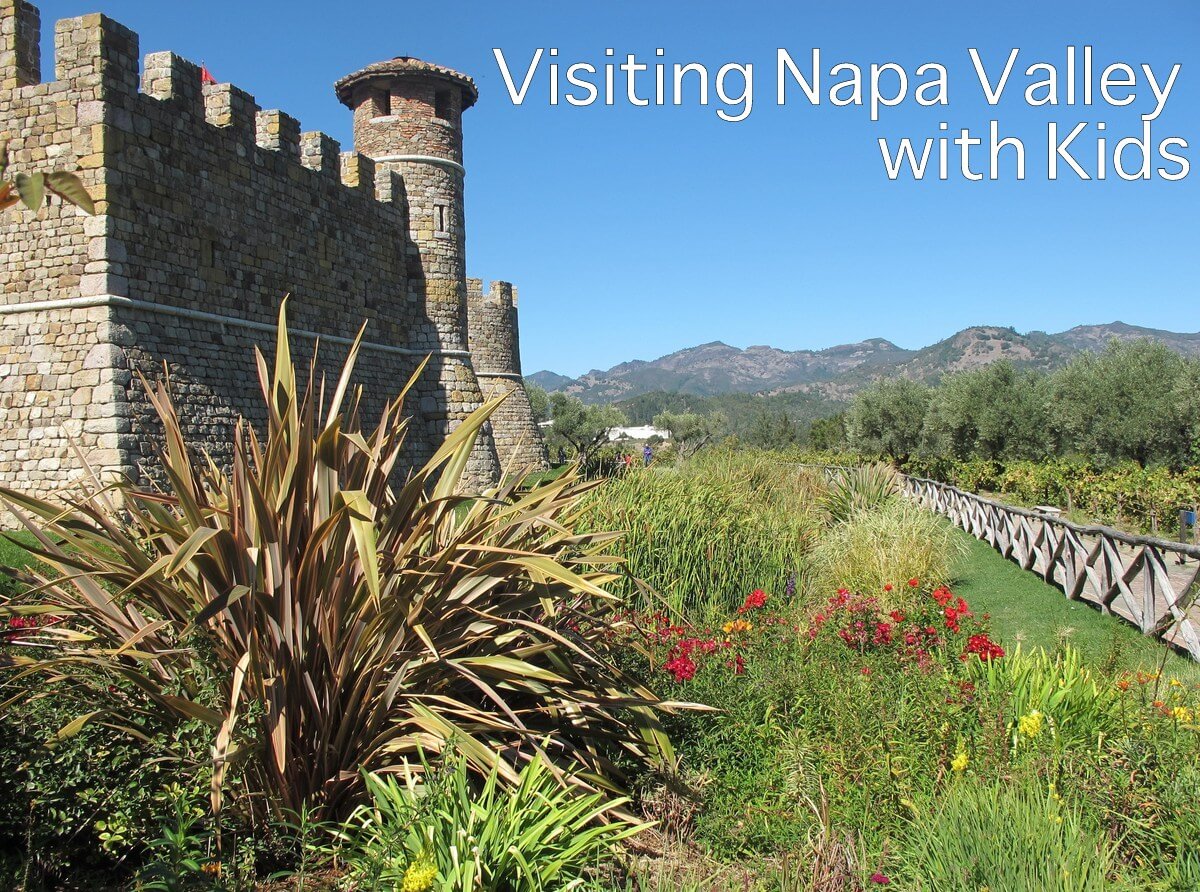 First of all, we decided to take the "back way" to get there. The drive started with country roads through agricultural Yolo County, past farms and pumpkin patches and one of our favorite towns, Davis. Soon we started crossing the Vaca mountain range that separates the huge Sacramento Valley from Napa Valley. Although these mountains are not very big, the drive through them produced some beautiful views and way too many hairpin turns. By the time we arrived on the Silverado Trail, we were all begging for it to be over already. Was it worth it? Absolutely (for the beautiful nature), but it was not the easiest way to begin the day trip.
Even though Napa Valley calls itself an "adult destination," there are some places that welcome children. I used my new Michelin Green Guide to California to help me decide where to go (more on my work with them coming soon). An important feature of their guides for traveling families is that they label places of interest for kids. One of these places is the Calistoga Old Faithful Geyser. Because of our interest in landscape and geology, the geyser had been on our radar for a long time. Calistoga is located at the top of Napa Valley right between two mountain ranges. In fact, you'd never know it, but this area is the center of what is now a dormant volcano.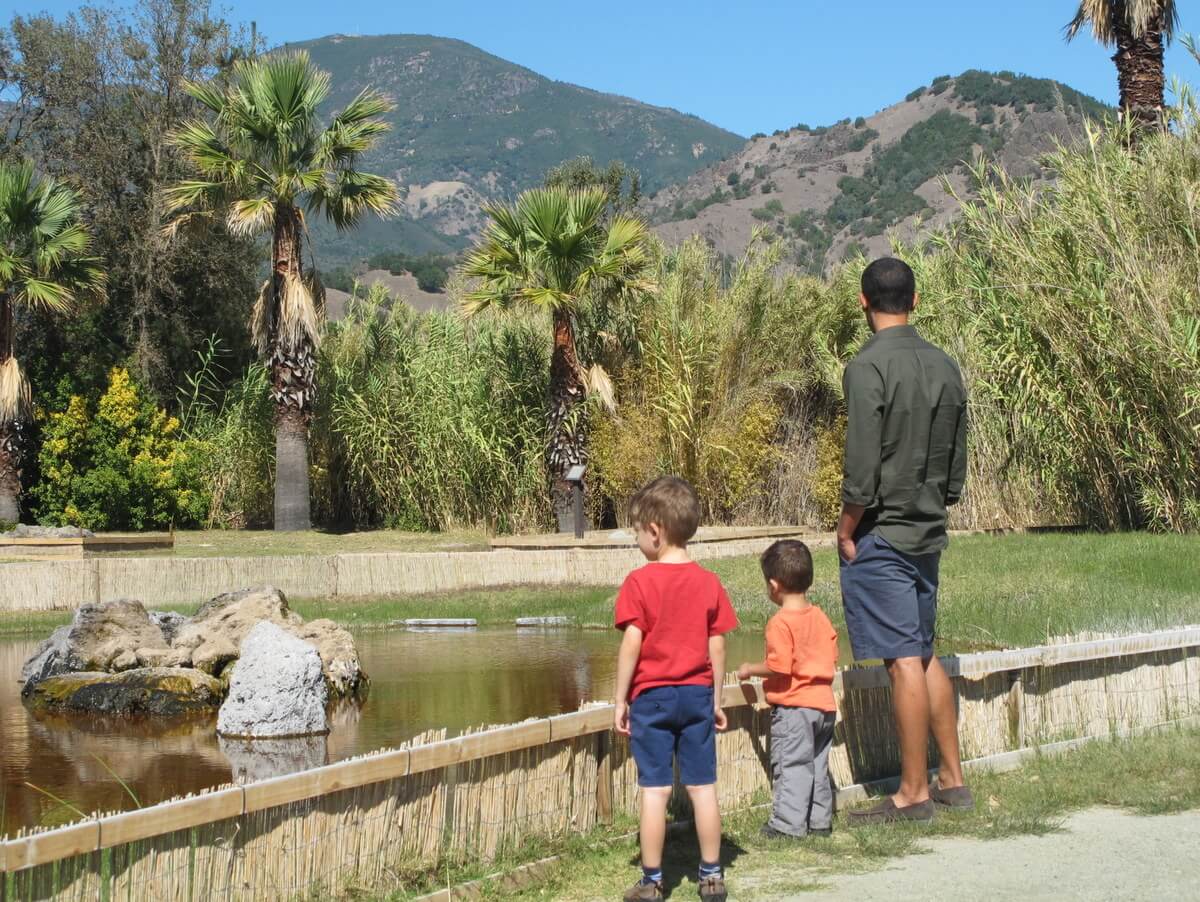 When it last erupted about 2 million years ago, volcanic ash was spread over what is now Napa Valley and Sonoma County. Of course, this has led to the great soil for grape growing but also left a petrified forest, Calistoga's famed hot springs, and steam vents which you can see in action at this geyser.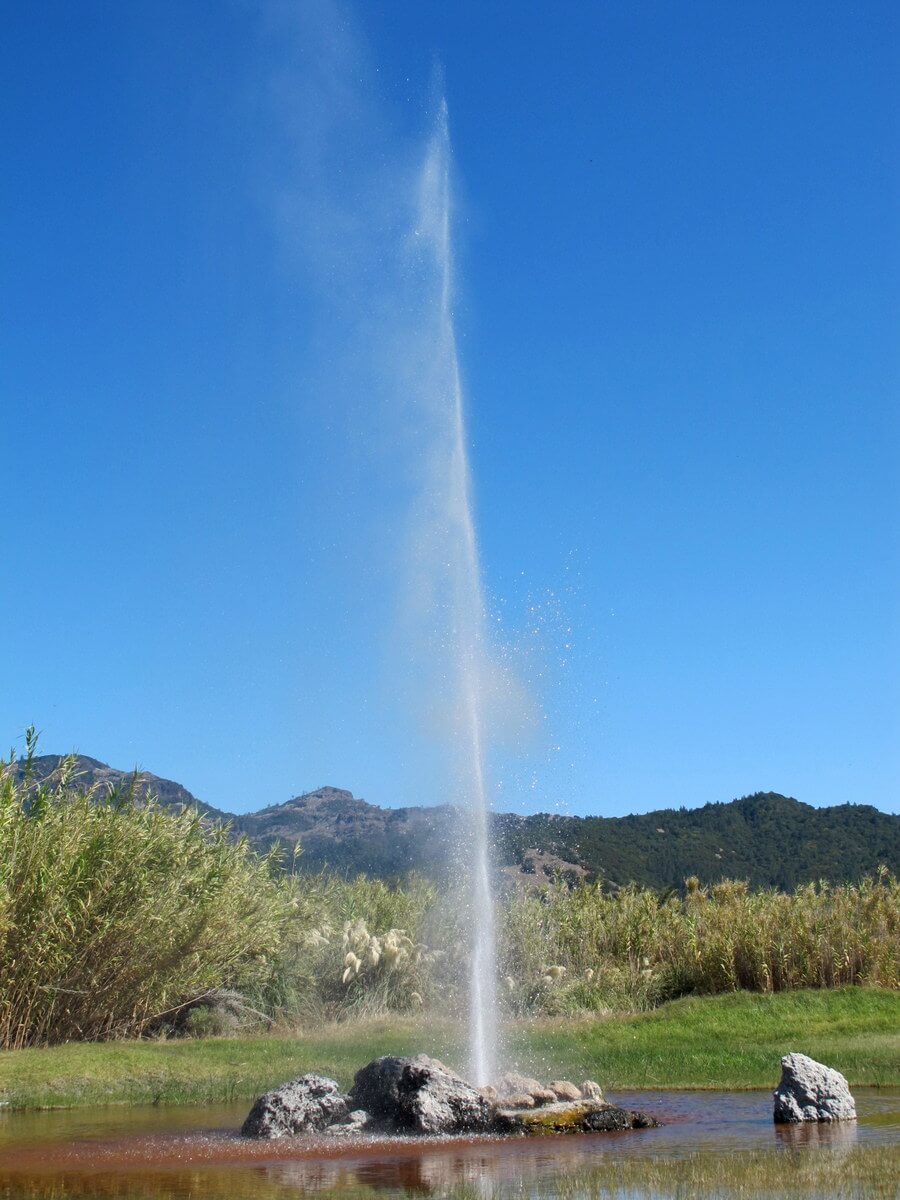 Calistoga's Old Faithful Geyser erupts every 40 minutes, making it one of only three faithful geysers in the world. A pool of strange orange water that looks like something from another planet surrounds the geyser; before it erupts, it starts bubbling and shooting in tiny spurts before erupting about 60 feet in the air. Overall it was impressive if a bit underwhelming. My kids' favorite part was the odd varieties of sheep and goats that are on site, clearly as a way to attract visitors and keep them occupied while waiting for the next eruption.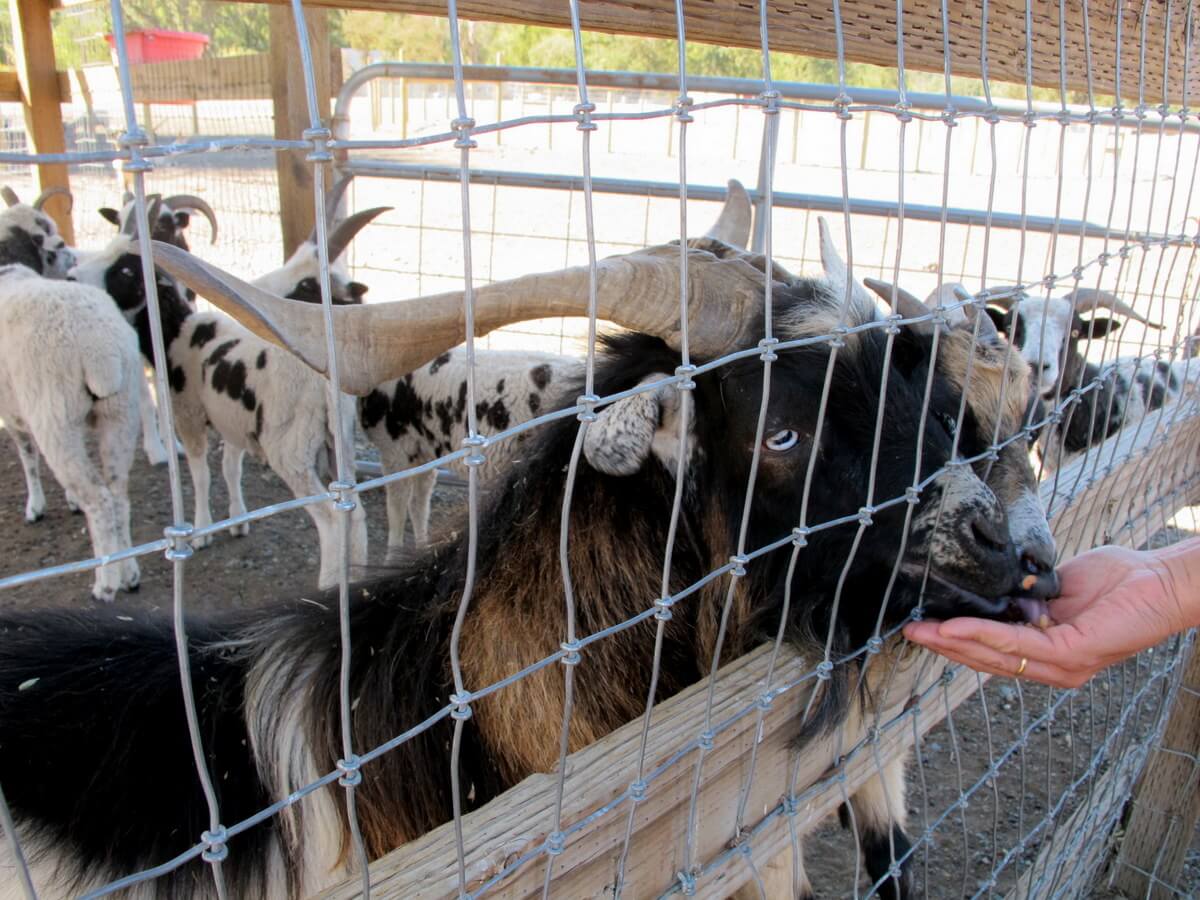 Since we were visiting Napa Valley with kids, we decided to skip wine tasting (although we've done that before). We drove through the valley and admired the views, like this one of Sterling Vineyard and Mt. St. Helena in the background.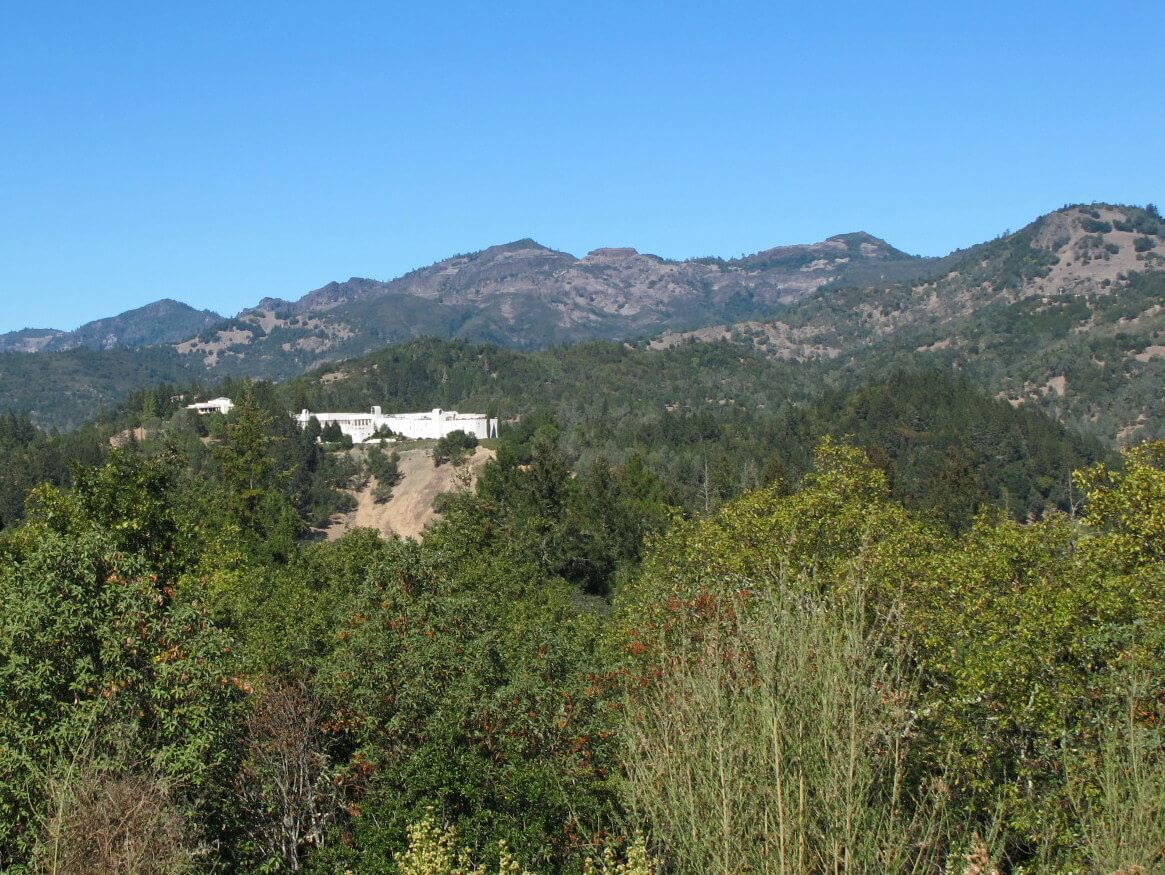 Just outside of Calistoga is Castello di Amorosa, a winery that welcomes children and has enough for them to do to make it worth a stop. We didn't go inside and instead just explored the grounds. I don't know any kid that wouldn't be intrigued by a huge castle, even if some adults question its presence here in Napa Valley.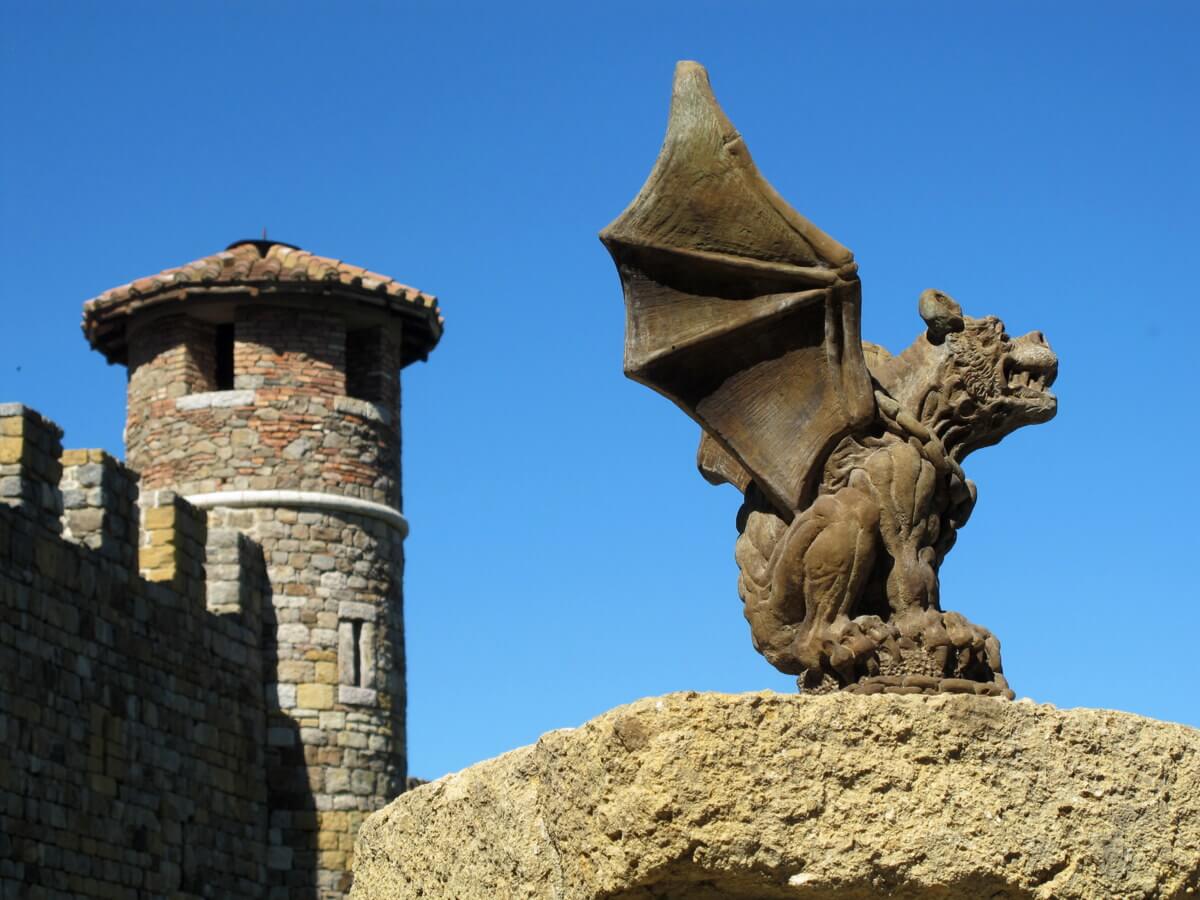 Fluffy chickens running through the vineyards were fun to watch.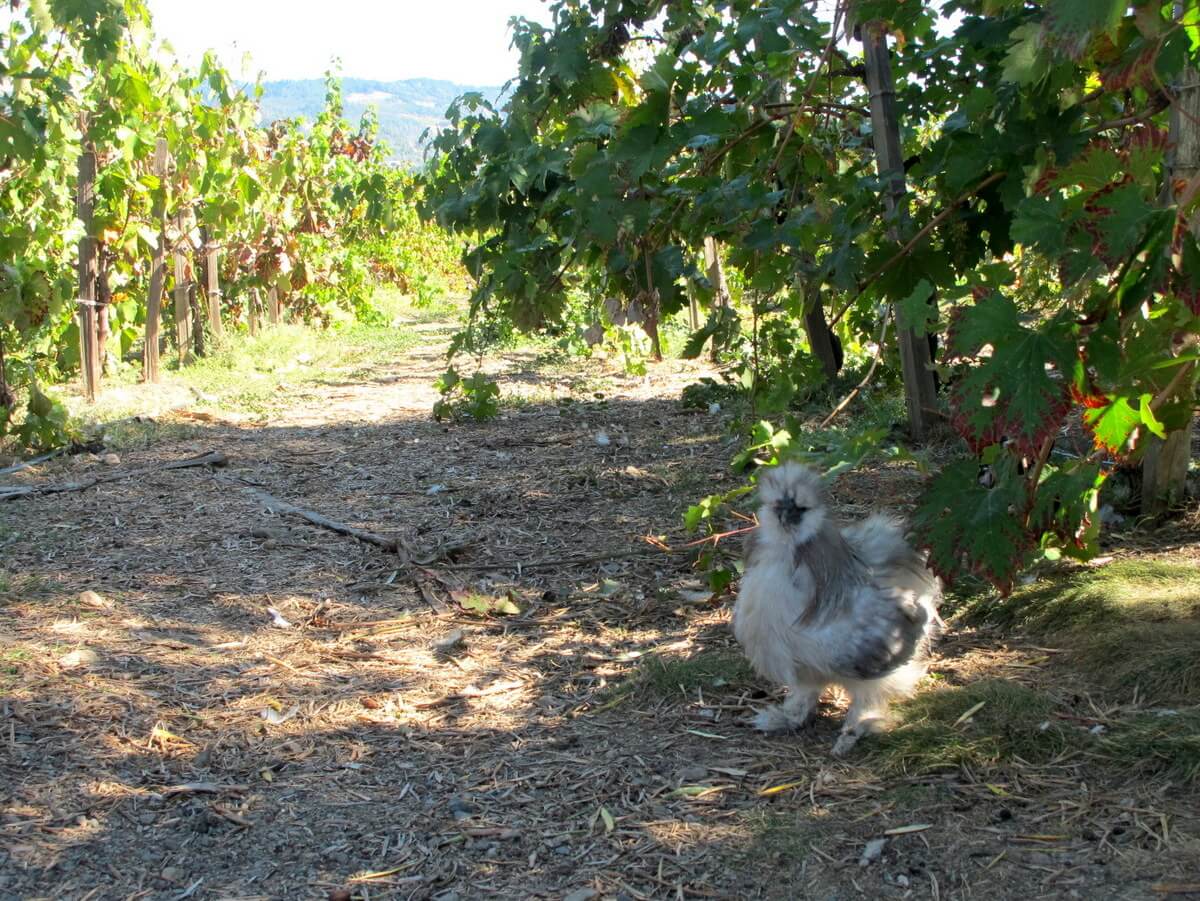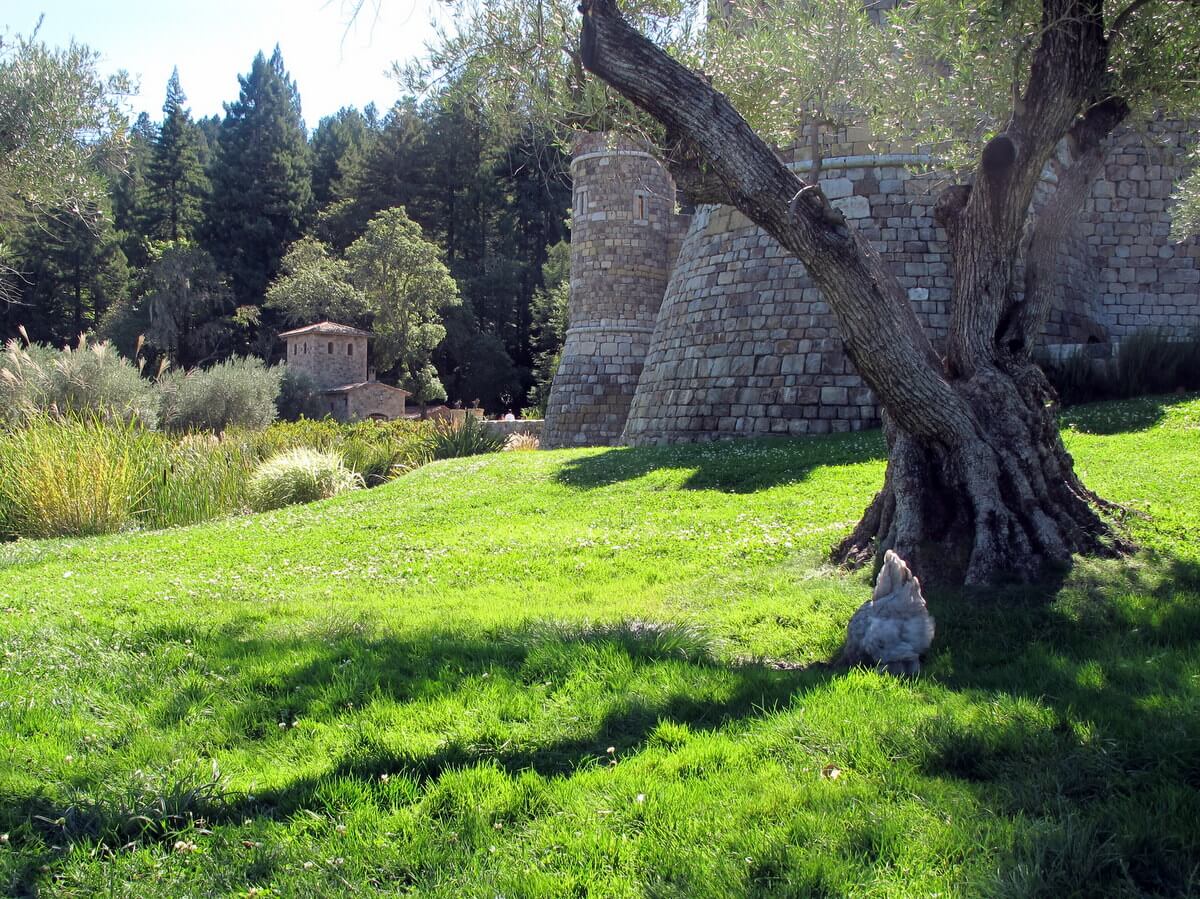 Castello di Amorosa seems to be a favorite place for local Latinos to have quinceañera parties. My kids thought there were princesses at the castle when they saw these two girls posing for quinceañera photos.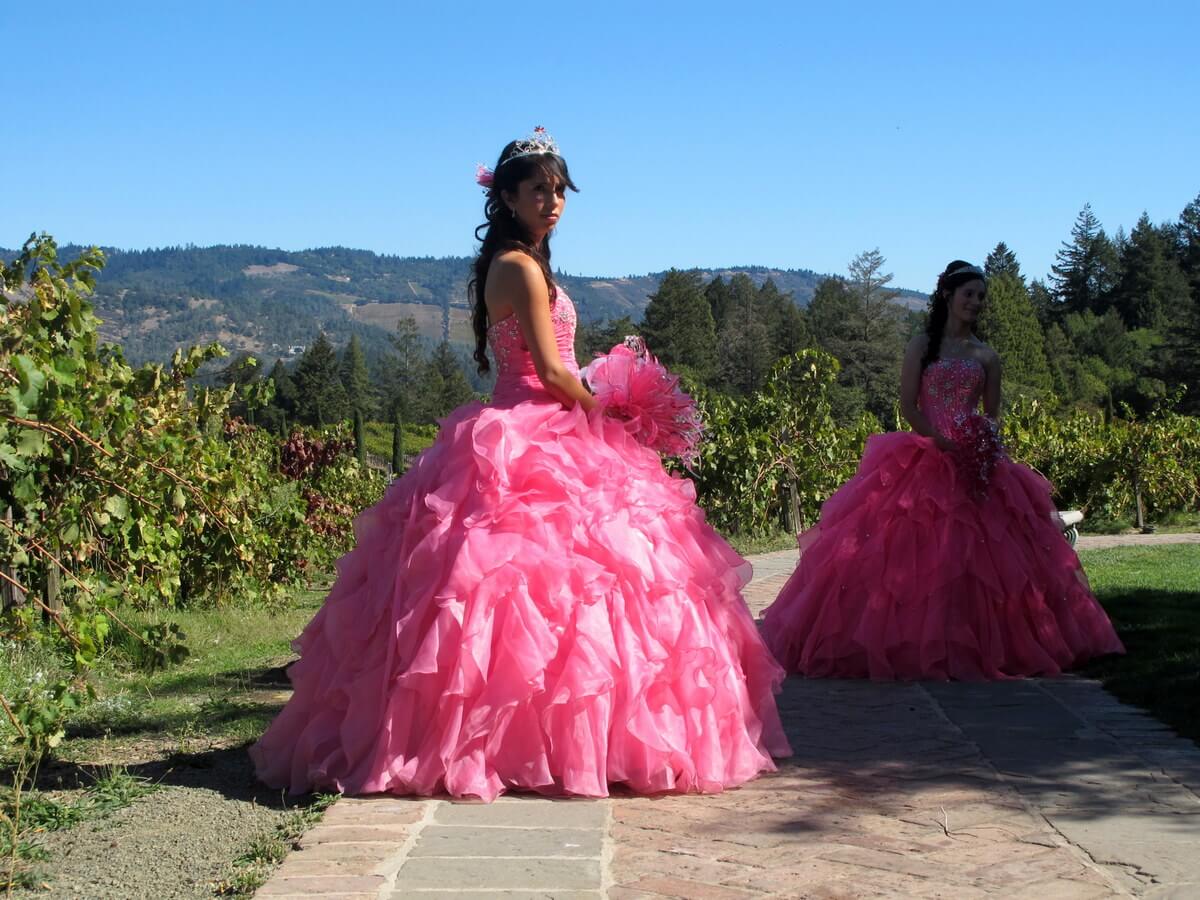 Next it was time for lunch, and when we arrived at the family-friendly Gott's Roadside diner and saw the line waiting to order (50+ people?), we quickly turned around and settled on Plan B. Luckily we had one.
Tra Vigne is a reliable stop in Napa Valley…I've never had to wait for a table, the food is always good, and even though it's a nice restaurant not aimed at families, they seem to tolerate kids by offering a margerita pizza and giving them paper and crayons.
Normally we would continue to Downtown Napa and stop at Oxbow Public Market for a treat before walking along the riverfront. This time, though, we decided to go home.
Our day trip wasn't perfect because we got too tired and too hot, and I learned a few lessons about traveling with kids:
Keep in mind the heat: Even in October, it can get hot here. Bring sunscreen and sun hats and plan for an indoor activity. We should have done those things but instead felt dead after being outside for a few hours.
Avoid Napa Valley on the weekends: Dealing with crowds is hard enough but is even harder with kids. Napa Valley tends to be very crowded on weekends but is better in the low season (December-February). Try weekdays or late afternoons-evenings on the weekends.
Always have a backup plan: When we saw that our lunch choice was not going to work, we needed a quick alternative. Fortunately, I knew Tra Vigne, and it happened to be very close by, but this reminded me of the importance of having a second choice for every activity.
Don't wait to eat until the last minute: This happens too often when we travel. We get busy and stop to eat only when we feel like we can't wait any longer. Hunger makes cranky adults and cranky kids, leading to less-than-fun eating experiences. Lunch on the road should be fun!
Pack for the worst: Don't forget the bag of essentials that should always go with traveling families: a change of clothes, extra snacks, treats for emergencies, baby wipes, and distractions such as an iPad, new book, kids magazines, or a pouch of tiny animals to play with in the car.
The good news is despite a few bumps in the road that day, my kids loved this day trip and have been talking about the geyser almost every day. Any travel lessons you've learned lately or tips for successful day trips with kids?
For more about Napa Valley, check out my A 3-Day Itinerary for Napa Valley, now available on Amazon, collections of travel highlights on AFAR.com: The Best Places to Taste Wine in Napa Valley and The Best Places to Eat in Napa Valley and browse posts about Napa Valley right here on my blog.