Charity is an important part of living a fulfilling life. When we have the means to give, whether it's time, service, or money, we gain so much by giving to others. Charity should be especially important to those of us who love to travel–the world that we love is increasingly strained by depleted resources and increasing population, but by supporting reliable charities, we can at least do a bit to improve the situation for others.
Here are my favorite charities of the year 2013. You can find out more about them on Charity Navigator, an independent website that ranks charities according to how they are managed and how their donations are used. All of these received the highest rating on Charity Navigator except for #2 and #4, not because they are not worthy, but because they are small and therefore not ranked. (Links to the charities' websites are in orange.)
The most important charity to me, UNICEF tackles so many important issues that affect the lives of our most vulnerable citizens, the children of the world. From child trafficking (which caught my attention after a fellow blogger wrote about being offered a small girl for the night in Guatemala!) to vaccinations and disaster relief, UNICEF does excellent, important work where it is most needed. Donations are being tripled matched through the end of Dec. 31!
Rolling out every November, Passports with Purpose is an annual event that raises money for one chosen charity and gives away amazing prizes in the process. I was proud to participate by helping to get the word out and giving away a prize, and we raised more than $80,000! And two bloggers I know won my $1000 gift pack of a 2-night luxury stay in Napa Valley by donating just $10. Next year I hope to do more work for them, so stay tuned for next year's big event.
BuildOn was the chosen charity of Passports with Purpose this year, and what a worthy cause! They build schools and literacy centers in the world's poorest areas and provide after-school service projects for high school students in at-risk areas in the U.S…inspiring work that changes lives of young people at home and abroad. I especially like their emphasis on community building and investing in resources that will provide sustainable, long-term change. Plus, they have volunteer travel opportunities and events in cities across the U.S. and other countries.
A blogger named Diana of D Travels Round was so taken with the Save Elephant Foundation's Elephant Nature Park that she moved to Thailand to work for them as their social media representative. She has done an excellent job getting the word out about the plight of elephants around the world and the park's mission of providing a safe haven for previously abused elephants.
The park is not only a place where people can visit and volunteer with elephants in a natural, loving habitat, it also provides important education to people in Thailand and worldwide about the historically abusive treatment of elephants. This small charity is changing mindsets about the exploitive treatment of animals but needs all the help it can get.
Oxfam is a consistently reliable charity that works in disaster relief and to help the poor around the world with the basics they need to improve their lives for the long run. A great charity to start with if you are unsure what to support.
A few years ago, I wanted to support a charity that helps poor children and that would allow me to get to know a bit about the children. Children International does that–through a monthly contribution of just over $20, we sponsor a very cute little boy in a poverty-ridden area of Colombia. He receives health care, schooling, and support for his family through the program, and we receive letters and photo updates. This is a feel-good charity with branches in the U.S., Central and South America, Africa, and Southern Asia.
I have seen through the lives of some of my students how important education is to changing lives in places where children often go to work because there simply is no school or their parents need the extra income. Men flee their hometowns in search of work, leaving behind a family that struggles to get food on the table. This charity helps get children access to education in Guatemala and offers volunteer tours. Watch this video above for inspiration or get inspired through the experience of two bloggers who worked there.
I support St. Jude's on a monthly basis because I believe that research that works to prevent terminal illness in children is necessary. The Ronald McDonald House Charities provides families and their ill children a place of comfort, fun, and distraction and has chapters in 58 countries.
Clean water is basic to human survival, but so many people lack this basic necessity. Small children are especially affected by contaminated water. This charity helps get clean water to the people who need it the most.
This is the first charity I started supporting way back when. WWF promotes awareness of animals around the world, does critical research into the effects of climate change on animal species, helps prevent poaching, and so much other crucial work in the effort to maintain the survival of the Earth's animals. A symbolic adoption that comes with a stuffed animal is a great way to get kids involved.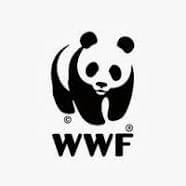 Remember, donations to charity are tax deductible and make great symbolic gifts for holidays and birthdays! 🙂
What charities do you support and why?