As a parent, I believe traveling is a powerful way for children to learn about the world and for families to spend quality time together. Though I choose to travel mostly locally with my kids, I am happy to share travel tips and inspiration from a family traveler, Paul of A Luxury Travel Blog, in this interview:
1. Tell us about your site and why travel is important to you.
A Luxury Travel Blog is a travel blog that focuses on, unsurprisingly, luxury travel. It serves as a gateway for the discerning traveller, providing information on the most luxurious hotels and resorts, the finest restaurants and news from within the luxury travel industry.  Updated daily, it includes contributions from many leaders in the field of luxury travel and, at the time of writing, is serving an audience of more than 500,000 unique visitors per month (something we're rather proud of!).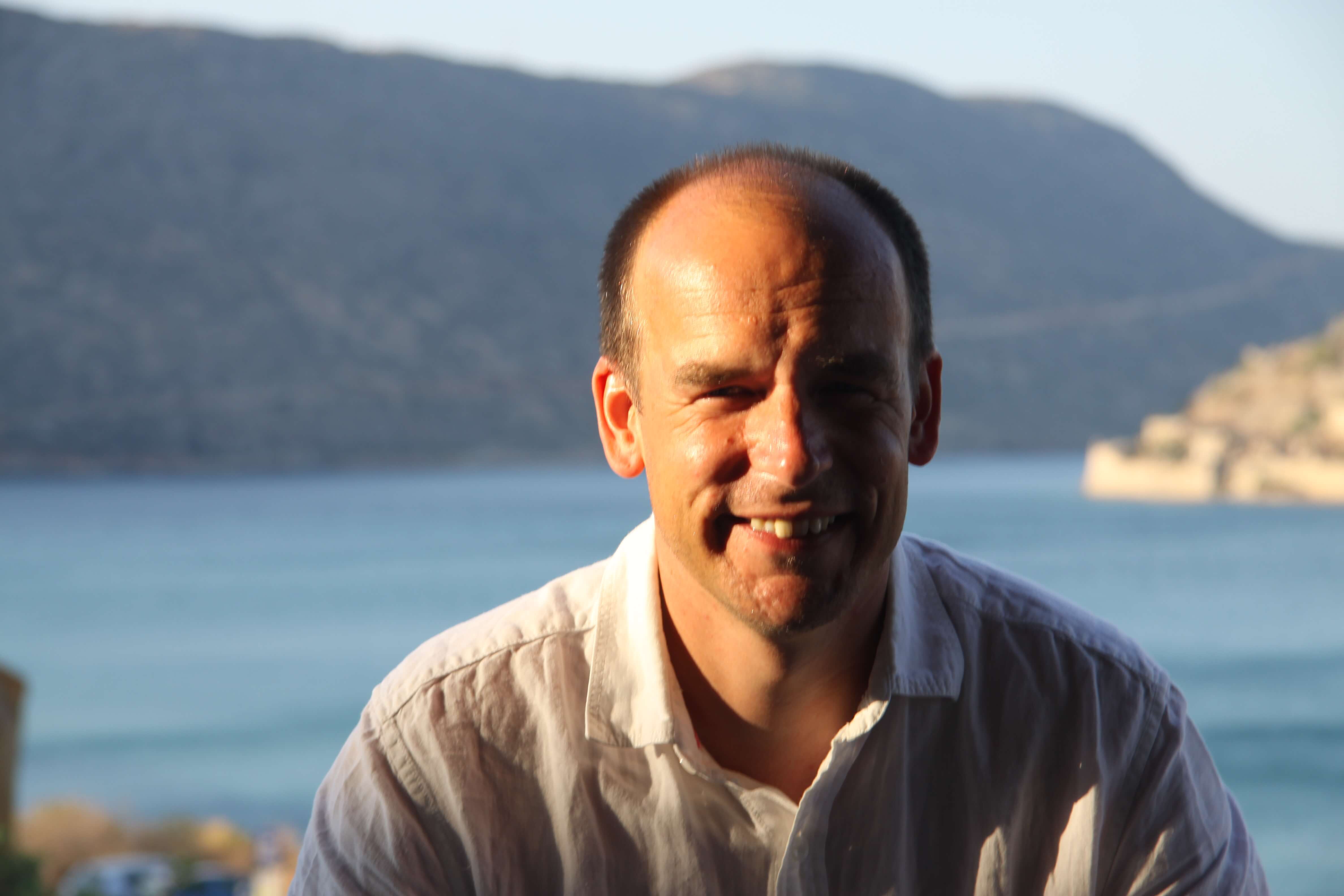 Travel is important to me because it allows myself and my family to broaden our horizons – to experience different cultures, enjoy a variety of experiences and have a lot of fun in the process.
 2. What exactly is luxury travel?
That's a good question and my usual initial response is that luxury travel is different things to different people. The term is used so widely nowadays and arguably over-used.  For me, it's not about gold taps and chandeliers but instead it's all about the people, experiences and quality of service. The notion that nothing is ever too much trouble and the feeling of exclusivity are integral.
 3. You often travel with your children. How have your travels changed since you started traveling with them?
In my mid to late teens, I did my first solo trips and as a student I inter-railed around Europe and worked on my PhD in Greenland.  In those days, I primarily had to just look after myself. Of course, having children completely changes that. Safety becomes more paramount and you are perhaps less inclined to venture out of your comfort zone, particularly when they are still young. As they grow up, though, our travels as a family are becoming a little more adventurous. Recently we all went to Lithuania and had a great time there, and I envisage we'll now travel more and more to destinations that are a little less well known. We'd love to take them on a safari once we feel they are old enough to truly appreciate it and have good memories of the experience.
4. What has been your favorite family travel experience?
Gosh, we've had so many great times away that it's difficult to choose just one. There are two that our children often talk about.
One was a skiing holiday to St. Moritz in Switzerland.  Our abilities on skis left a lot to be desired but it was great fun nonetheless, and the hotel and its facilities were excellent.
Secondly was a trip we made to the Scottish island of Jura. The island was so peaceful and part of the beauty of our accommodation was that it didn't have a television or WiFi… even the mobile reception wasn't so great! Without modern day distractions, we spent some really good quality time together, driving around the island, going on walks, ambling to the pub across the road on an evening (they did a lovely venison pie!).
Our trip to Lithuania was also memorable, not least because we had a Russian banyan (like a massage/sauna) for the whole family and which included us jumping into a lake naked to cool off… not something reserved English folk like ourselves are used to doing!
5. What are your top travel tips for traveling as a family?
Before you travel, talk to your children about where you are going. Show them where it is on a globe, talk to them about things specific to that country – the culture, the language (see if you can learn a few key phrases!), the food, the currency, etc.
Put the needs of your children first. If they are happy, then the chances are that you as parents will be too.
Be prepared! Whether it be a pack of playing cards for the journey or an extra change of clothes for any unforeseen events, being prepared for all likely eventualities can really help.
Try to introduce your children to new experiences.  Travel is one of the best forms of education.
Make sure you have travel insurance.
6. Since you focus on luxury travel, what advice do you have for families to make travel more affordable without losing comfort and service?
Book ahead. Sign up to airline mailing lists to be alerted with offers. Call hotels/resorts directly to get the best deals.
Consider self-catering / vacation rental accommodation.  This option has really upped its game over the years as far as standards are concerned, and it serves as a great option for families, usually offering more space, privacy and independence, and yet invariably at a lower cost.
7. Three favorite travel destinations and why?
Home
Much though I love to travel, I am also lucky enough to live in a beautiful part of the world.  We live between two of England's most beautiful national parks – the Lake District and the Yorkshire Dales. If you saw the Miss. Potter film, you may already be familiar with the area. The landscape also inspired the likes of William Wordsworth and countless other poets and artists.
If the picture makes you sufficiently curious to visit the area, then we happen to have a luxury holiday apartment here, occupying a lovely position on the River Kent in Kendal (www.kendalcottages.com).
Greek Islands
We do enjoy our holidays in Greece – the relaxed atmosphere, pleasant climate and Greek food. I have still yet to visit the mainland but have enjoyed trips to a number of the islands, including Crete (many times now), Corfu, Rhodes, Skiathos and Cephalonia.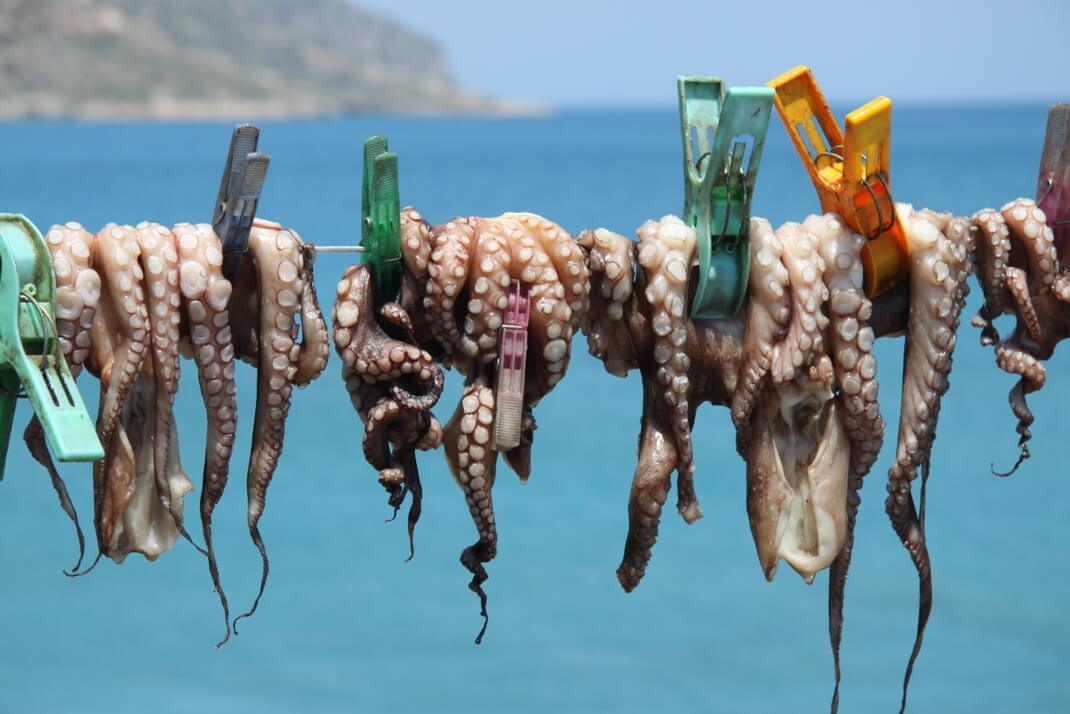 Cape Town
My last trip was to Cape Town, and it was the first time I'd been there for more than 10 years.  In some respects, little had changed but in a number of ways there was also substantial change. There is so much to do here, including some great restaurants and excellent wines, all under the dramatic backdrop of Table Mountain. Next time I visit, I'd like to go and see Kirstenbosch Botanic Gardens as I have yet to do that but hear that they're spectacular.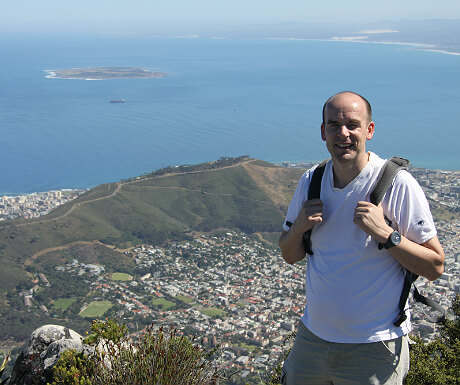 Thank you to Paul for these family travel tips and travel inspiration!