I spent last weekend in the Monterey Bay area of California's central coast. This has long been one of my favorite places, and having the chance to experience some other sides of the Monterey/Carmel/Big Sur region taught me a few things that I hope will help you when you plan a weekend or a week in Monterey. And you should, because really, it's pretty special.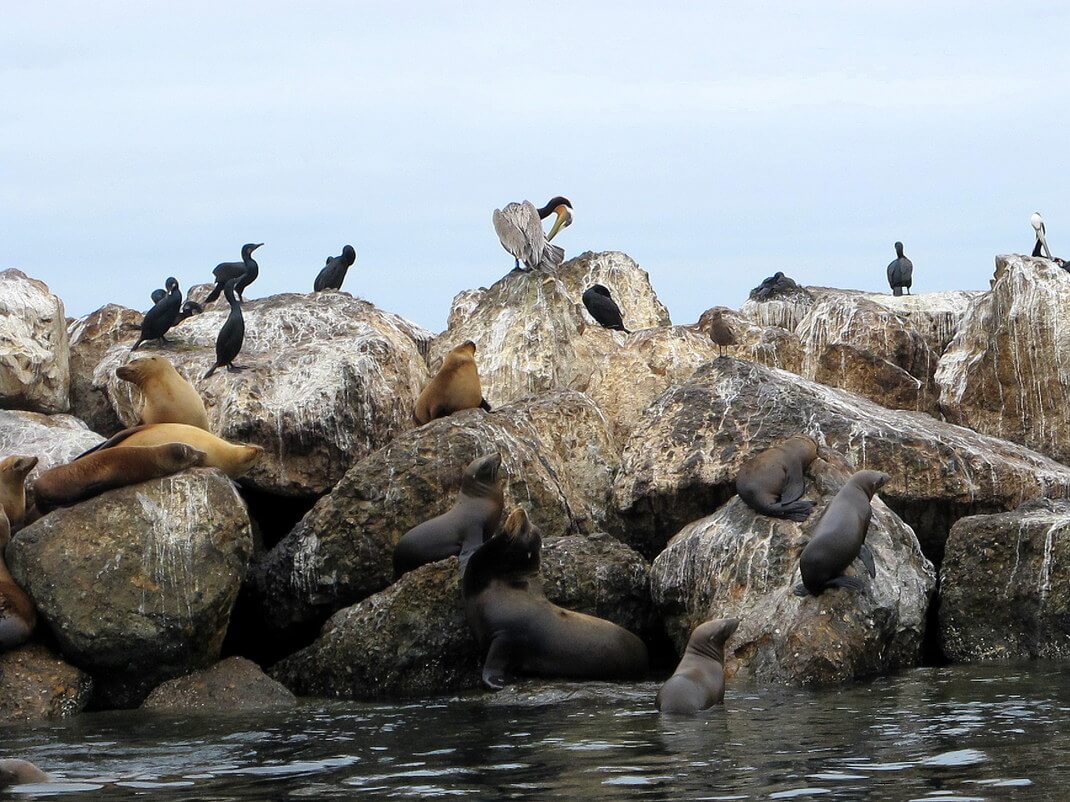 1) Spring = babies. It might be the best time to visit.
I had never visited Monterey in the spring, instead opting for winter when the weather is sunnier, but spring is a great time to be there because there are baby seals everywhere! The entire way from Monterey to Big Sur follows the coast, so just about every patch of sand had a mom and baby harbor seal. Some beaches were full of seals, including the beach right down the trail from the Monterey Aquarium.
Remember that moms are protective of their young and are easily alarmed at this delicate time. If a mom gets concerned, she may retreat…this situation makes it very easy for mom and baby seals to get separated, which means bad news for the baby. Keep your voices down, don't get too close, and be respectful at all times!
2) Point Lobos State Reserve deserves at least half a day
This place is so beautiful and interesting that it deserves at least half a day. Plan to hike for a couple of hours in the morning, stop for a picnic lunch, and continue on so that you can see all parts of the reserve (they are all different) and all the animals.
Start at the trail that leads to the right just past the reserve's entrance; this trail quickly takes you to Whaler's Cove and continues to some rocky outlooks, up plenty of stairs, and past wildflowers in the spring. More on Point Lobos here.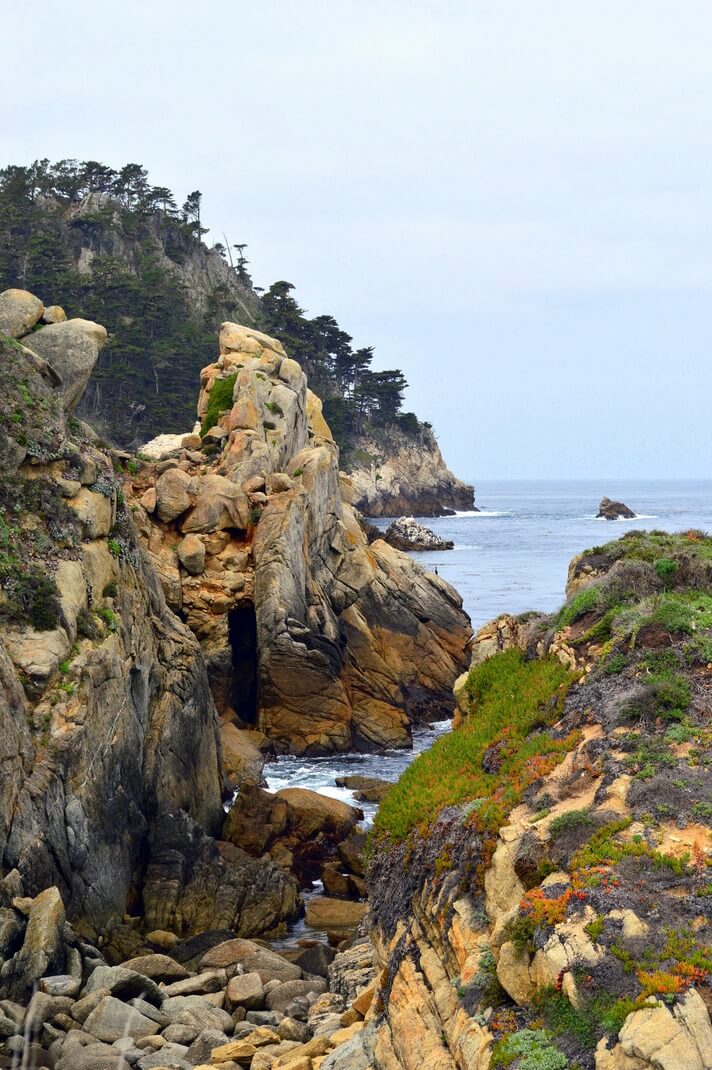 3) Get out on the water!
In my previous visits, I had not gone out on the water, but this time I quickly realized what I'd been missing. A morning ride on the Fast Raft small boat included tons of sea lions, birds, and four pairs of moms with their babies on their chests. This guy popped up right next to our boat and started eating the crab's legs but then had to defend his lunch from two persistent seagulls.
4) Ask locals where the best views are
There is so much to see and do in the Monterey area that it's easy to get overwhelmed by the options. I find that the minimum number of days here should be three, and even then I'd be missing a lot. Asking locals for recommendations helps narrow the options down; without a local's guidance, I would not have known about A Taste of Monterey and its extraordinary view.
This wine tasting bar has a 180 degree view of the Bay and serves wine from around 30 wineries in Monterey County. You can see seals and sea otters from the tables. It's right next to the aquarium, and I'd recommend heading there to relax after the busy aquarium.
5) No visit to Monterey is complete without a drive down Highway 1
Big Sur is one of the most beautiful places I've ever been, yet we don't always leave time for this spectacular drive down the Big Sur coastline. After the views on this last visit, I was reminded of just how exhilarating the drive down the winding highway and across Bixby Bridge is.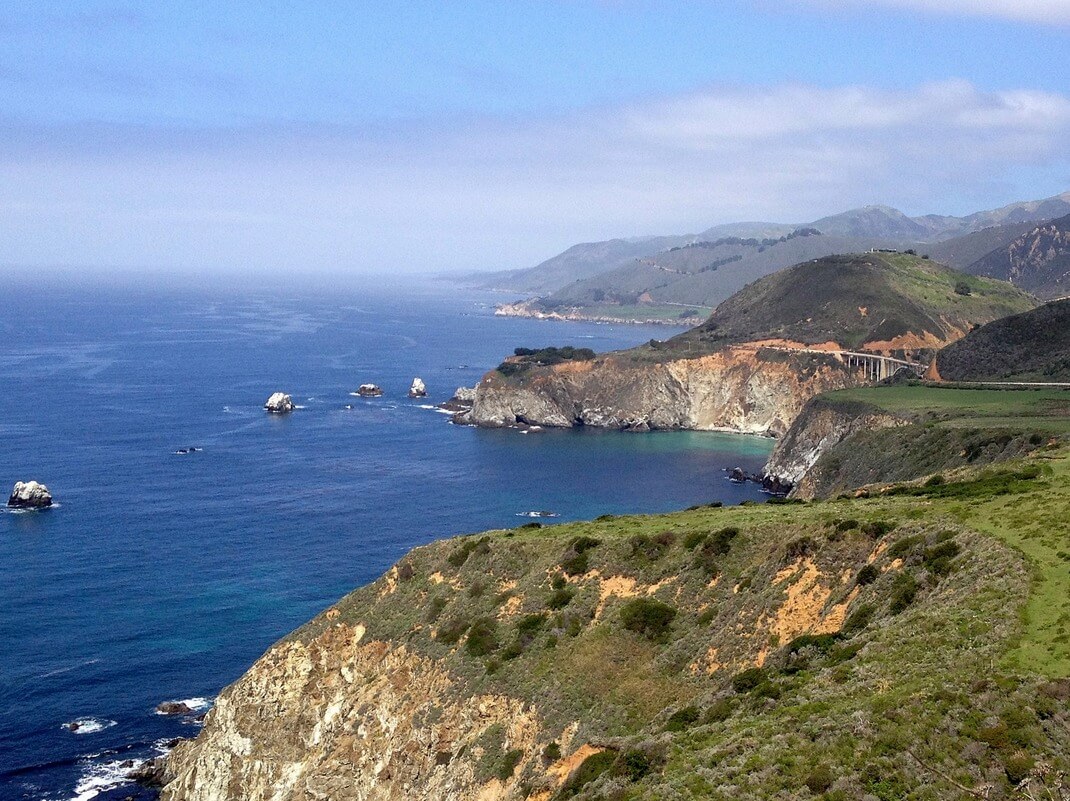 6) There is always something interesting happening at the Monterey Bay Aquarium
The mission of the Monterey Bay Aquarium is to inspire conservation of our oceans, and I believe they do a very good job of balancing education, conservation, and show. The special exhibits are always fantastic, and the new Tentacles exhibit is definitely worth a visit. This is the first ever exhibit of cephalopods (octopus, cuttlefish, squid) because they are hard to show–their short lifespan (6 months to 2 years) makes it difficult to include them for an extended period of time. Plus, they're feisty and often don't get along with other animals.
I will be publishing one of my big "30 Things" guides to the Monterey Bay area, but in the meantime, tell me: have you been to the Monterey Bay area? What are your tips or favorite experiences for a weekend in Monterey?
Disclosure: I was a guest of the Monterey Convention and Visitors Bureau, but all opinions are 100% my own; plus, I've loved Monterey for years!
You might also enjoy these posts about the Monterey Bay area:
6 Reasons to Love the Monterey Peninsula