This month's ArtSmart Roundtable topic is "art experience," and it got me thinking about the role of art in our early years of exploration and our role as adults in exposing children to art and culture and brought me to the following 5 tips to get kids interested in art.
Do you remember the first time you experienced great art? I was fortunate as a child to have a mother who was really into the arts and took me to New York City to wander the Metropolitan Museum of Art and see Mikhail Baryshnikov dance at Lincoln Center. Later in my teens, I went to Italy with my dad and fell in love with painting and sculpture in Florence…I still vividly remember experiencing the wonder of art for the first time while seeing the sculptures in Piazza della Signoria (more on that experience here). The seeds of my lifelong love of travel, art and history were planted when I was young.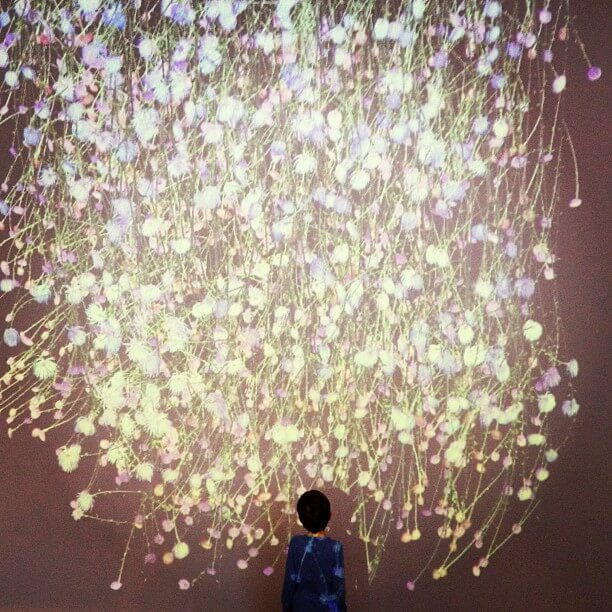 Now as the mother of two children, I think about the role of art in their lives and my role as a parent to expose them to culture, specifically art, history and travel. Like many other parents, we don't have the money to take many big trips abroad, and we sometimes skip museums because they can be expensive.

However, it turns out that my older son loves art–drawing is his favorite hobby, something he's actually quite good at–and he believes in art. He uses it to explore ideas and express himself in ways he can't through words or actions. He finds joy in it, and he wants it to be a part of his life for the long-term–it's not a passing fad like some of the other hobbies he's tried on.
So we weave art and culture into our travels and home life as much as possible, partly because we know that the openness of childhood is the perfect time to experience beauty and wonder, and also because our older son needs it. However, it's not dragging toddlers into the Louvre or the new Calder exhibition in L.A. Although we like to take our kids along on our adventures, we know that museum exhibitions may not be the right place for two small boys (but now that they're getting older, we'll test that soon!).
The good news is that there are plenty of wonderful ways to connect kids to art and culture. Here are my 5 tips for how to get kids interested in art, all low-cost and age-appropriate for children:
1) Free art galleries
Art galleries are often welcoming spaces where you can pop in, show your kids some art, see something made by local artists, and then leave before the kids get impatient. In many cities, weekend events like Second Saturday in Sacramento include art galleries that are open to the general public. This one was a surprise find in the California city of Petaluma, and we all loved it!
2) Art for the public
Public art, especially "street art" and outdoor sculpture, is an ideal way for kids to experience art because it's part of the outdoor environment. Kids can do what they do best–being active outdoors–while viewing art and seeing how it fits into its surroundings. Look for art walks like the one shown above where a series of works are meant to be viewed in sequence while walking from one piece to the next.
Sculpture gardens are also ideal because they're often free and kids can experience the three-dimensional aspect of sculpture in an outdoor setting (i.e. not inside a museum where they have to be careful and quiet).
3) Art in the community
I am a firm believer in supporting one's local art museum. It may not have the high art that you see on your travels, but it's a great place for the family to experience art on a regular basis. The changing exhibitions provide frequent chances to expose your kids to different types of art on a variety of subjects.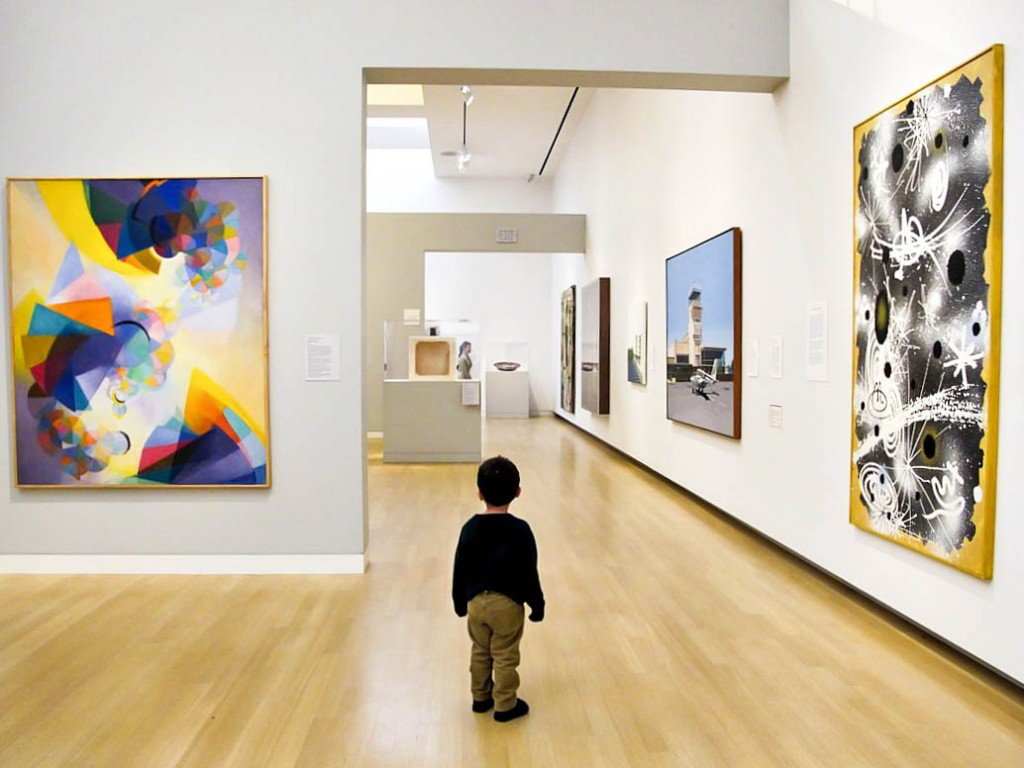 The permanent collection offers the opportunity for your kids to develop a relationship with art through identifying their favorite pieces and returning to them over and over. The museum probably has creative kids' events and classes as well.
4) Environmental art installations
Art installations are usually large, three-dimensional works that the viewer can interact with. Free installations can be found all over the world, such as the famous Spiral Jetty in Utah, and local examples in San Francisco:
5) Art programs for kids at major museums
During your travels, look into the art programs held at the major museums you'll be visiting. Art museums around the world are realizing the importance of making art interesting and accessible to children. For instance, the de Young Museum in San Francisco has free Saturday classes for little ones. In Florence, Italy, the Palazzo Vecchio has tours just for families, and the Palazzo Strozzi Museum makes its exhibitions accessible for children.
Exposing children to culture and art does not have to be expensive or difficult–it's easy if you look for age-appropriate art experiences like these where you live and travel. What ideas do you have for exposing kids to art?
For more about the art experience, see the other posts from our fantastic ArtSmart Roundtable this month:
Georgia O'Keeffe Country, New Mexico from Culture Tripper
Making the Most Out of Your Art Museum Experience from No Onions Extra Pickles
Storytelling in Fabric: The Bayeux Tapestry from Daydream Tourist
Archaeology in the Garden from Art Trav
Naoshima – Japan's Contemporary Art Island from Art Weekenders