"I had forgotten how beautiful this place is," I find myself saying to a new friend during our Big Sur road trip on the coast of central California. I don't know how I could have forgotten, but it's been a few years since I've driven this far down Highway 1. Plus, Big Sur looks different all the time. As clouds come in from the sea and shift over the land, they open and close portals of sunlight. Fortunately for us, the thick clouds of that morning had shifted to a thin fog that occasionally opened, allowing blue sky to peek through and sunlight to shine on these gorgeous hills.
Here are some tips for a Big Sur road trip on Highway 1: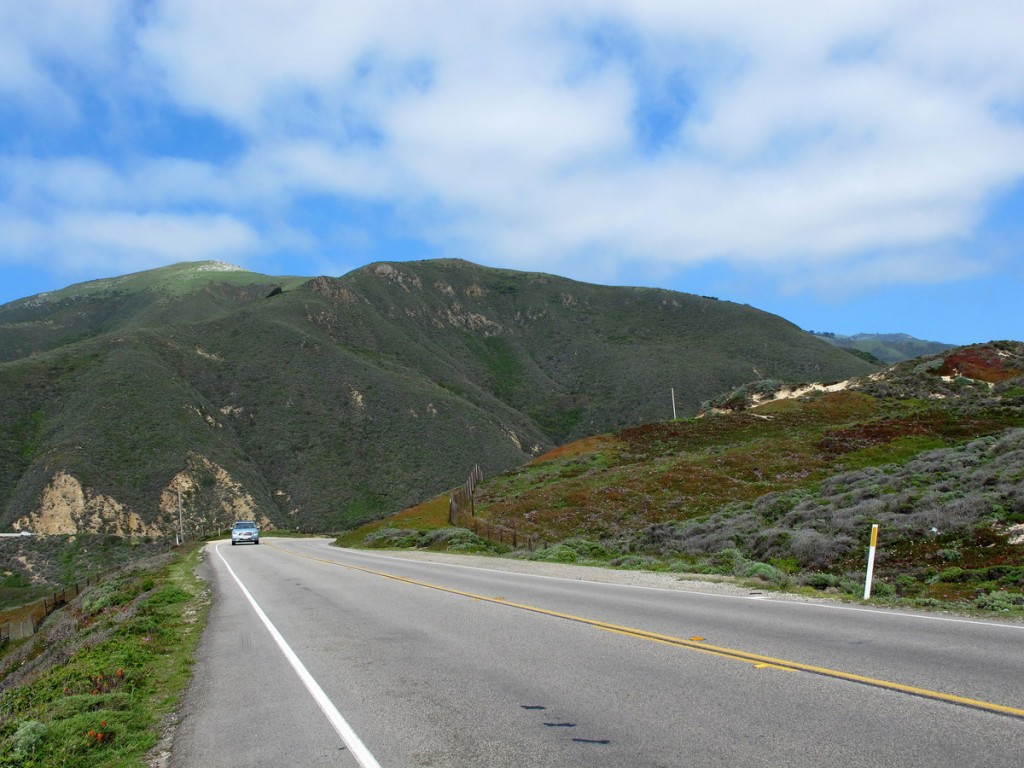 Any drive to Big Sur should include a long stop at Point Lobos State Reserve for hiking and wildlife viewing.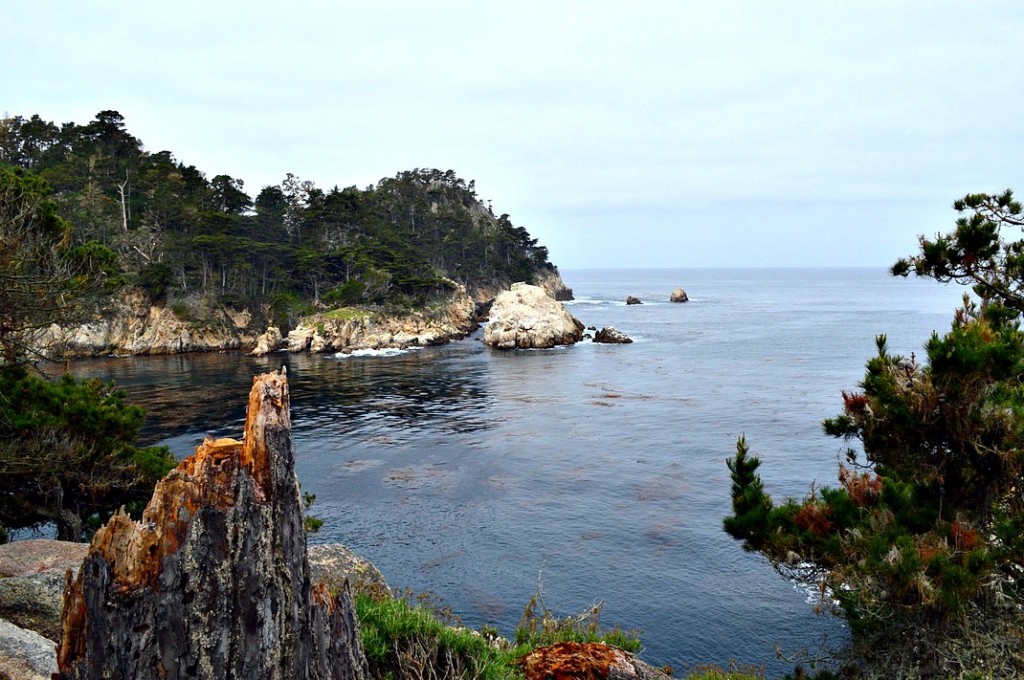 We spent three hours hiking in the northern part of Point Lobos, first to Whalers Cove and Whalers Cabin, then up and down hills of the North Shore Trail to look for baby seals and sea otters (baby seals are easily spotted there in the spring)…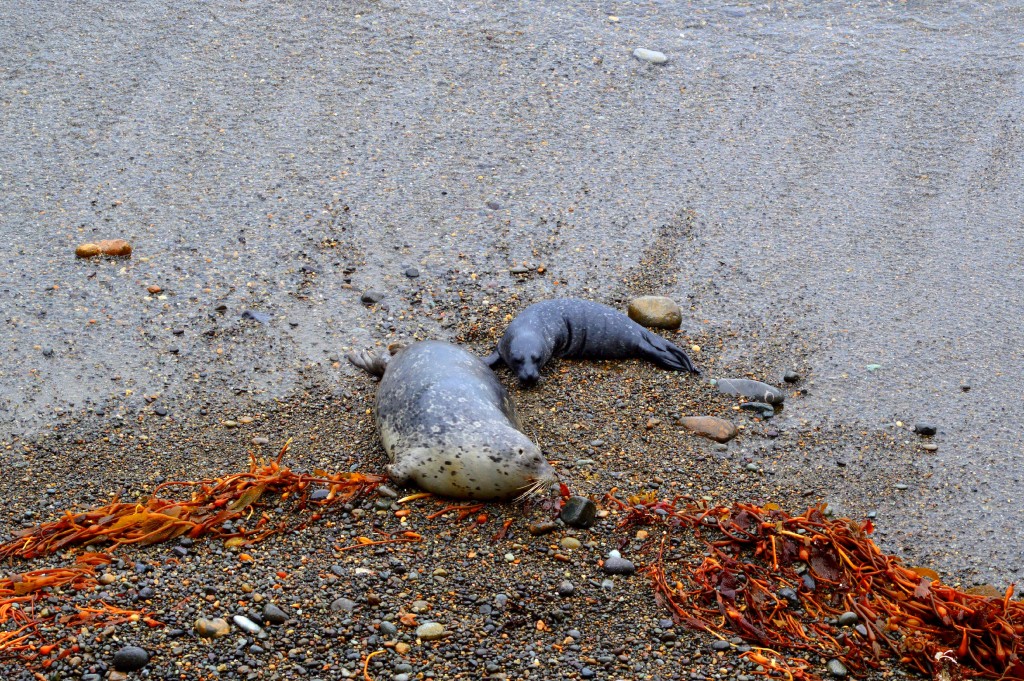 …, and finally to Headland Cove, in the center of the park. I've been to Point Lobos three times; each time it's a different experience because there is SO much to see there.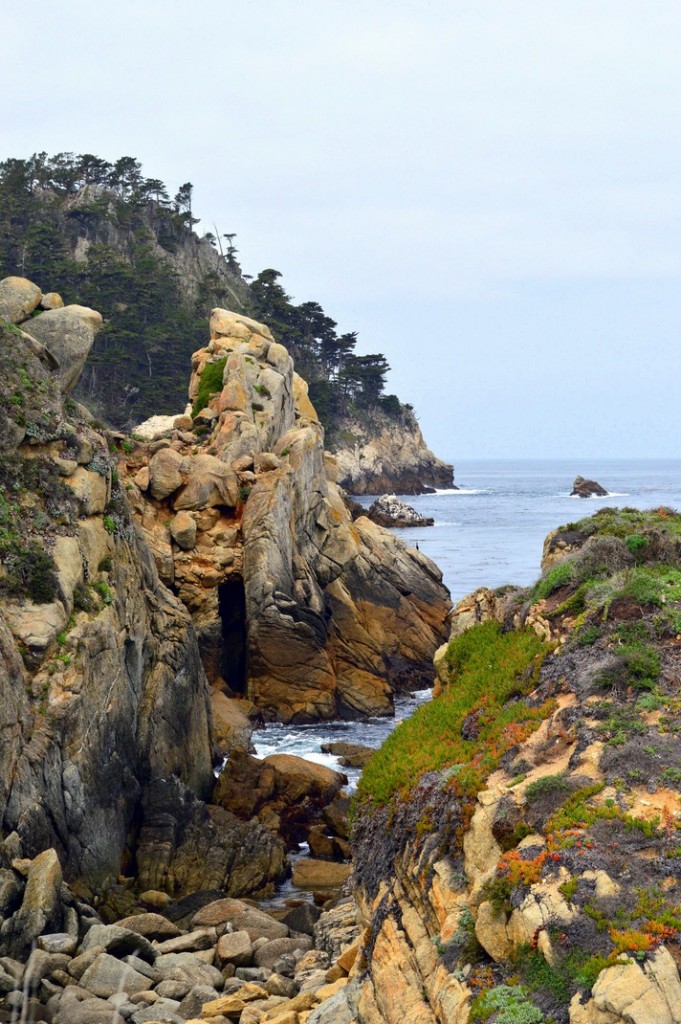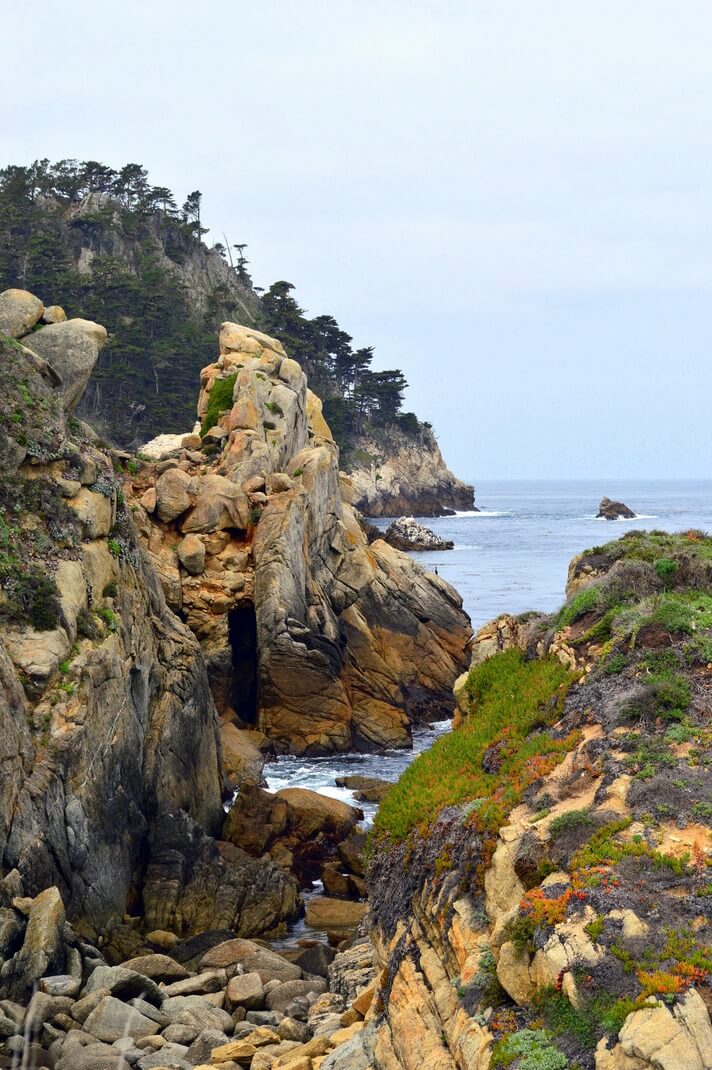 After Point Lobos, Highway 1 is curvy, and when there's traffic, the drive can be slow, but that's OK. On one of the country's most beautiful drives, there should be no rush. There are a number of blind turns so make sure your vehicle is in proper working order before taking this road trip and you have good car insurance with roadside assistance should anything happen. That way you can sit back, relax, and take in the views … Just check out the color of the water as seen from the passenger side window!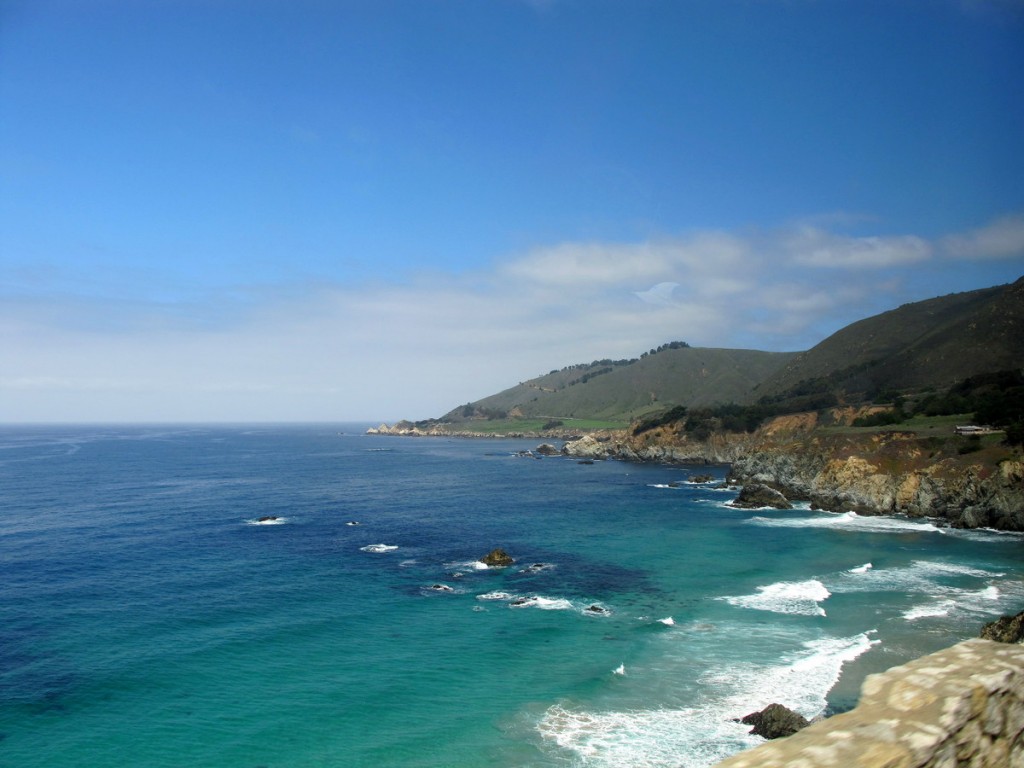 Just about 20 minutes down Highway 1 is the famous Bixby Bridge.
After passing the bridge, there are places to pull over and take photos and maybe even watch an artist recreate the scene.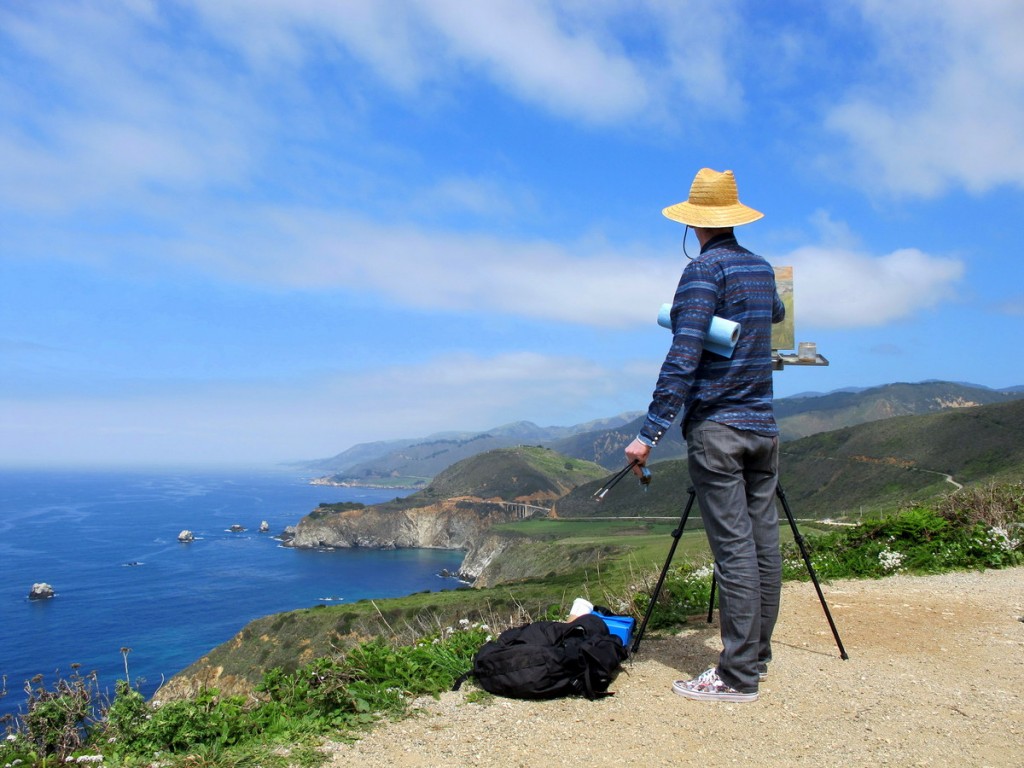 Like most of the California coast, this area is filled with the reds, oranges, and purples of ice plant that grows like a weed all over the hills. Plan for time to pull over and take walks along the way.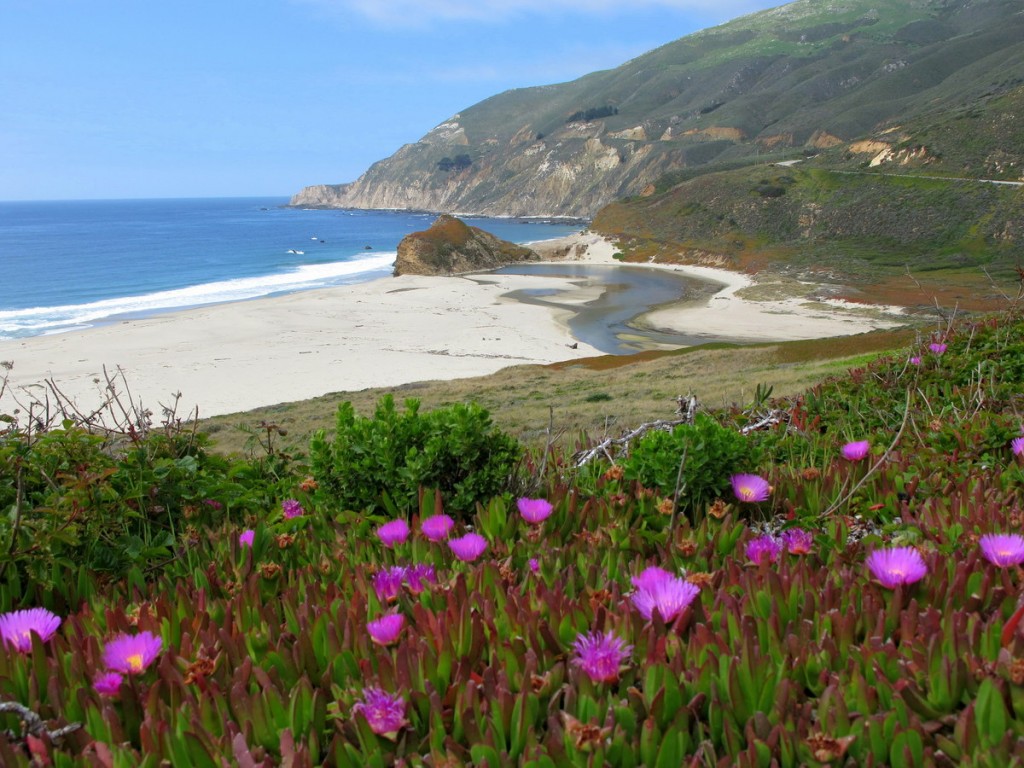 A little farther down Highway 1 is the Big Sur Roadhouse, which I highly recommend adding to your Big Sur road trip.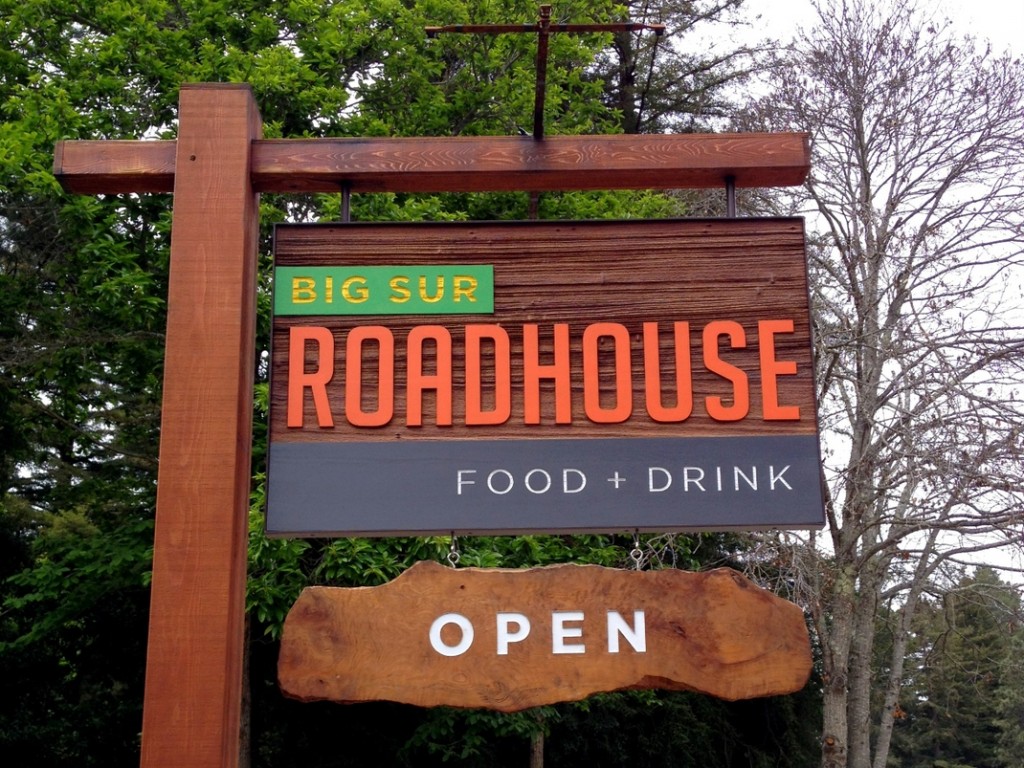 The restaurant's contemporary yet rustic look is striking. It was designed by San Francisco designer Steve Justrich, who's known for "homegrown modernism." The stylish outdoor patio has firepits and warmers to keep diners comfortable.
The food at Big Sur Roadhouse is a fun combination of California and Cajun. The chef, who's from New Orleans, uses only local, organic ingredients for the seasonal menus, which include dishes like kale Caesar salad, po' boy sandwiches, and red beans and grits. It's open all day starting at 7:30 a.m. for breakfast, lunch, dinner, and small bites in between meals.
**Update: A section of Highway 1 is closed for 2017. The Pfeifeer Canyon Bridge failed after one of the winter storms in February. Find out more about how California weather affects travel for 2017 and check the status of road closures here.
Another must-stop is Julia Pfeiffer Burns State Park and McWay Falls. Be prepared for lots of people making their way there, too, and don't be surprised that you can't actually walk down to the waterfall–there's a short hiking trail that begins just inside the state park and goes to the overlook. The waterfall is 80 feet high and runs year round.
Have you driven down Highway 1 through Big Sur? What are some of your favorite drives?
More on the Monterey Bay area:
Point Lobos: The Greatest Meeting of Land and Water?
Join me on Pinterest and Instagram for more travel and design inspiration, and check out more photo travel inspiration on "Friday Postcards" on Walking on Travels.