Last year when we moved, I had the chance to go through all my stuff, and as a result I swore I would not buy anything new for a while…then 2014 came, and with my desire to give more money to my favorite charities, I promised myself not to buy any new clothes for the year. I unsubscribed from emails from GAP, J Crew, and Boden. I kept that promise for 5 months, but after tax time, I broke down and got a few new things, including 3 perfect pairs of travel shoes! They have become the staples of my summer wardrobe, and if you're looking for new summer travel items, I think you'll love these.
The best dress: This dress is so incredibly easy to wear on the road or at home…it doesn't wrinkle, it doesn't hug, and the fit is flattering yet totally comfortable. The fabric is a perfect mix of 96% cotton and 4% elastane: substantial yet not hot. It comes in a range of colors and patterns. $54-62.
A summer hue cross body purse: A must for travel, the cross body is safer and more comfortable for when you are out and about. I got this one on sale through J Crew a while back, but you can find similar ones: a small one, a medium-sized yet more expensive one, and a larger one. I also pack a brown bag that goes with everything (shown below).
THE most comfortable wedges: I have been on a quest to find perfect travel shoes, and these are one of my finds. With a brown leather upper and a cork wedge, no one would know that these are Crocs! $70 and totally worth it.
Comfortable, soft tees and colorful shorts: Similar tees here and shorts here.
Ankle-length jeans: These zip-ankle skinny jeans go with everything and have enough stretch that they were comfortable enough for me to wear on the airplane! (And they're only $29!)
My absolute favorite summer sweater: Light, soft, with a drapey fit and 3/4-length sleeves…I pull it on over tees and tanks when the evening chill settles in. Shown in black above but other colors are available here.
The perfect ankle pant: Great fitting ankle-length pants is a summer travel necessity. They can be dressed up with wedges or dressed down with cute sandals. For summer, you could go with a bright color, but I chose black to ensure that the colorful tops would match. I got mine at Target but have been eyeing these for a long while.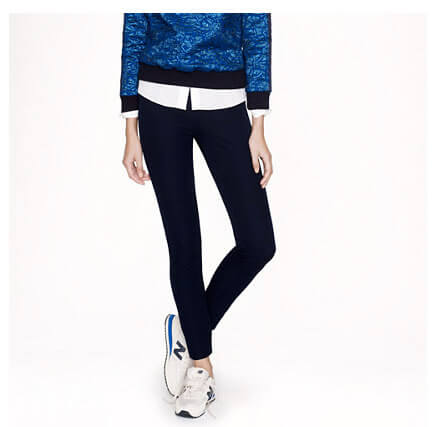 Colorful tanks: Boden makes colorful patterned tops, and their summer tanks come in a variety of bright patterns and flowing shapes. This one and this one are shown above, and they're on sale.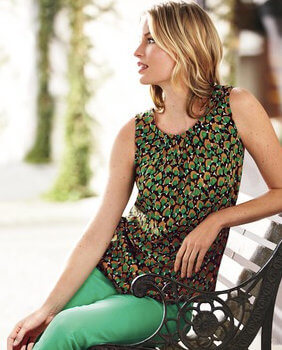 Comfortable yet cute summer sandals: If you believe the trends on Pinterest, Birkenstocks are apparently on trend now, and that's just fine with me because I love them. These Birkenstocks
support my feet yet look nice enough that I can wear them with just about anything, even a skirt or casual dress. I got mine for about $80 on Amazon.
But when I am doing something more active, like hiking, nothing beats Chacos for comfort and durability. These backless Chaco sandals have a more refined look than the previous styles. I have had my old pair for about 8 years, and I know these new ones will hold up, too. $52-75.
Summer hats: To protect my face from summer sun and provide a quick fix on a bad hair morning 🙂 I got mine on sale at J. Crew last season, but these from GAP look perfect and are on sale.

What are your suggestions for what to pack for summer travel? And favorite summer travel shoes?