São Paulo is the world's 9th largest city by population and also happens to be where my husband was born and raised. It's a big, noisy, messy city, but it never ceases to surprise me, either with excellent food or with world-class cultural attractions. While I certainly indulged in plenty of excellent food during this most recent visit (see my Instagram photos for more about the food), my favorite day in São Paulo was at Parque Ibirapuera, and I think you'll see why.
This urban park is one of the largest in all of Latin America. Its importance to São Paulo is similar to that of Central Park to New York or Golden Gate Park to San Francisco. It has a little of everything that makes a great city park: large green spaces, walking/biking paths, a lake with ducks, playgrounds for kids, restaurants and snack shops, museums, and sculpture. But what attracts me the most is the array of modern architecture by 20th century master Oscar Niemeyer.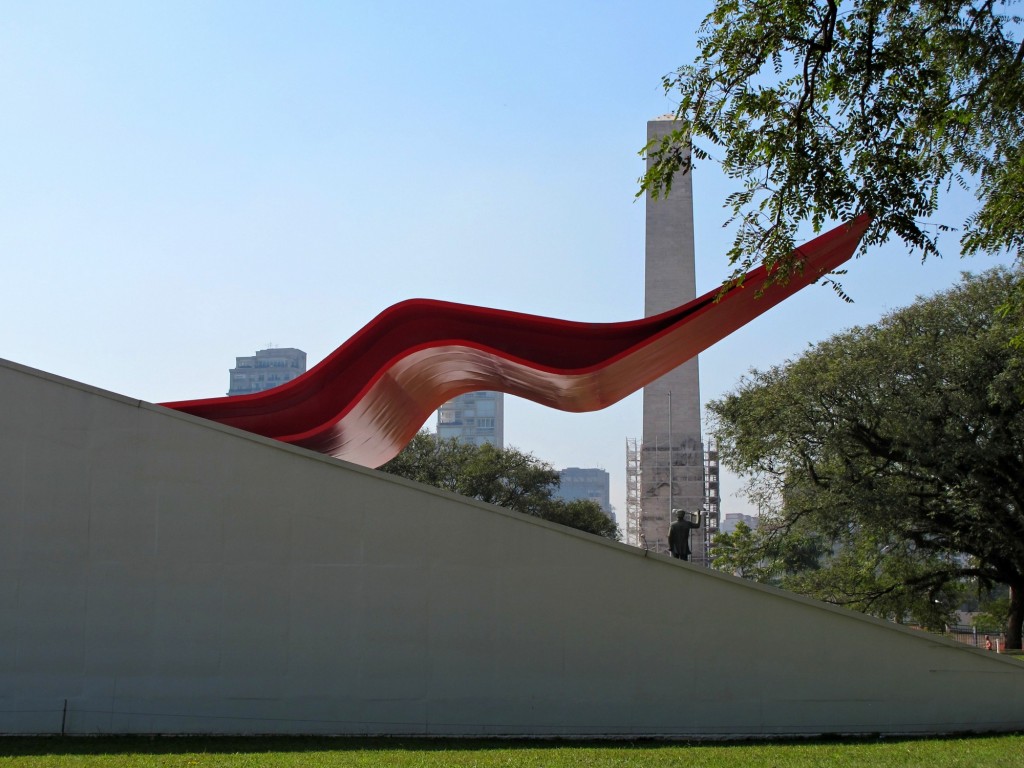 Niemeyer designed a group of buildings for Ibirapuera Park in the 1950s. One is the unusual Ibirapuera Auditorium (above), although it was not completed until 2005. The interior includes Niemeyer's trademark curves. The auditorium hosts cultural events and is just one place in São Paulo to see world-class entertainment.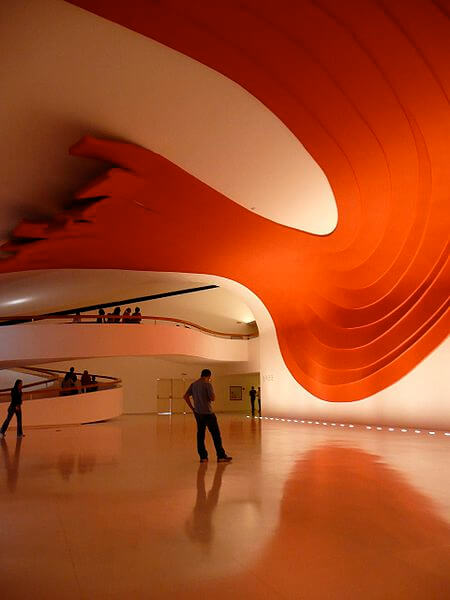 Oca: The architecture that captured my interest the most is Oca because its design is just so unusual.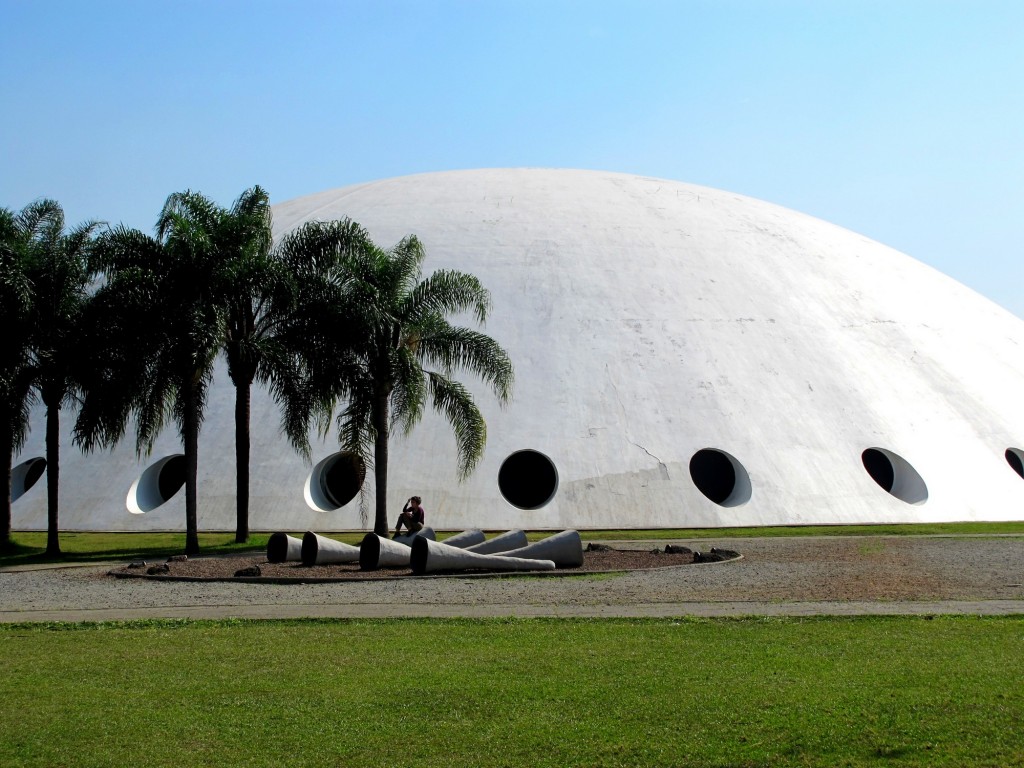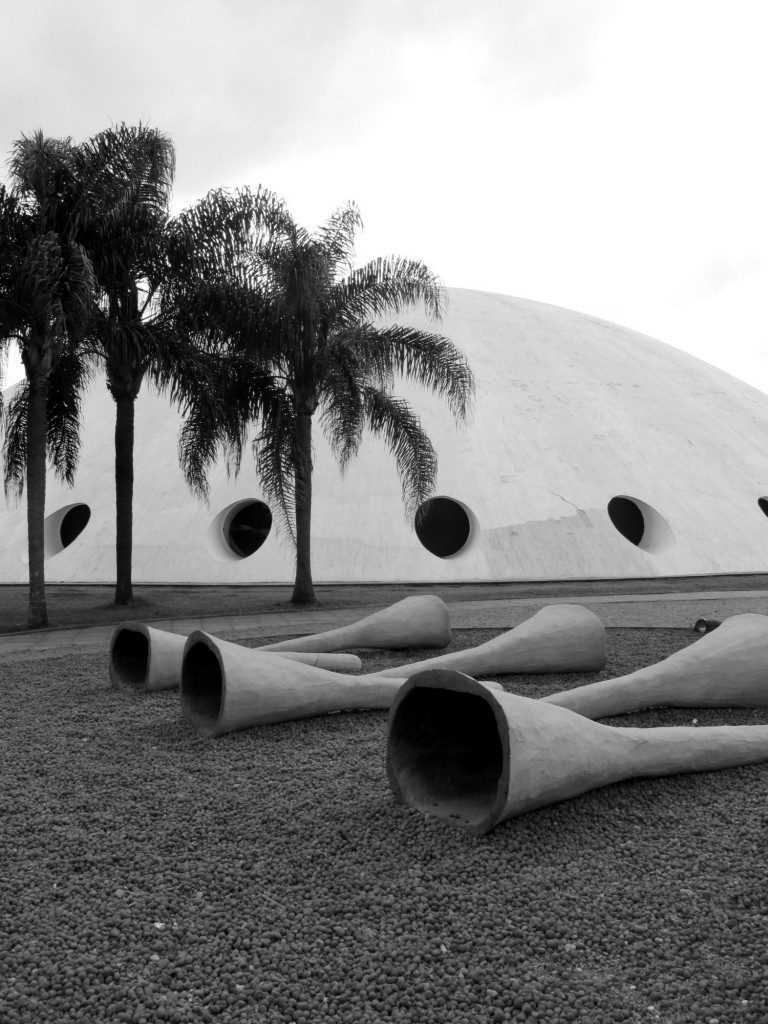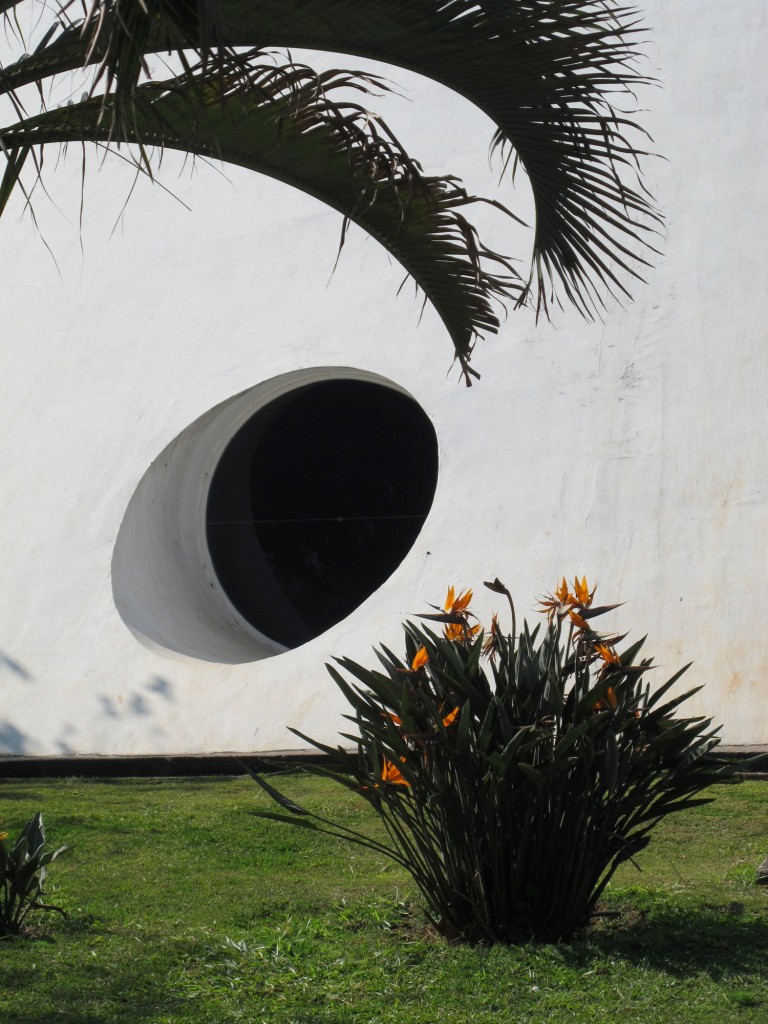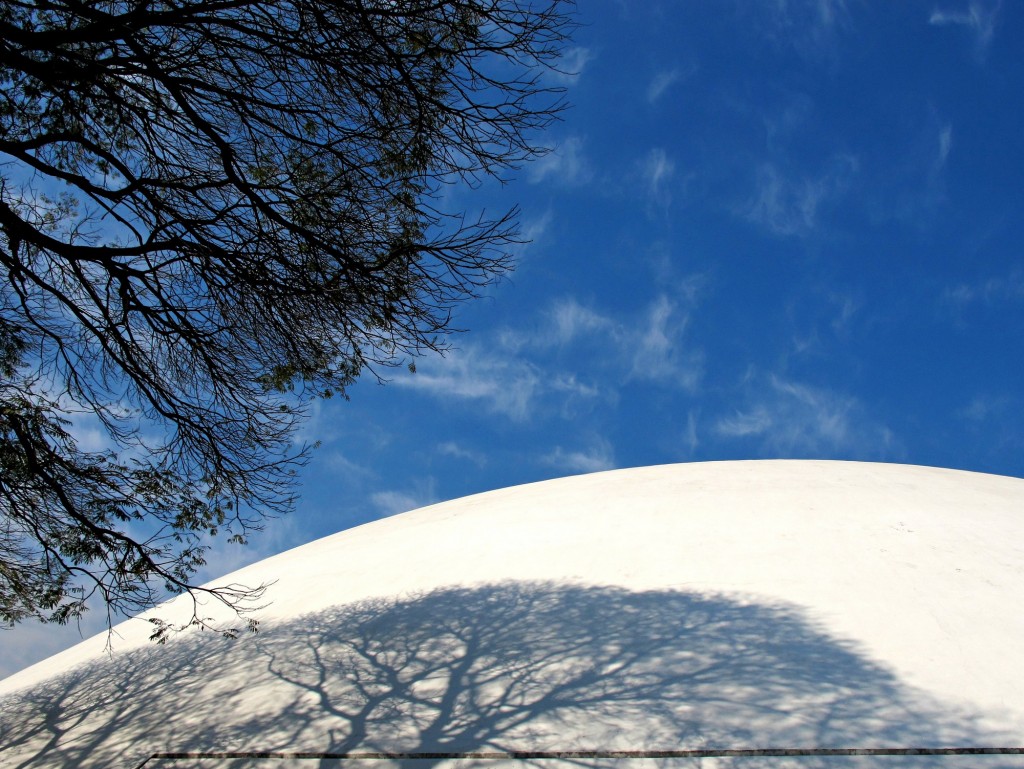 Oca is an exhibition space. When we visited, there was an excellent and beautifully arranged exhibition of Mayan art as well as a modest exhibition about color in Brazil. Both were free!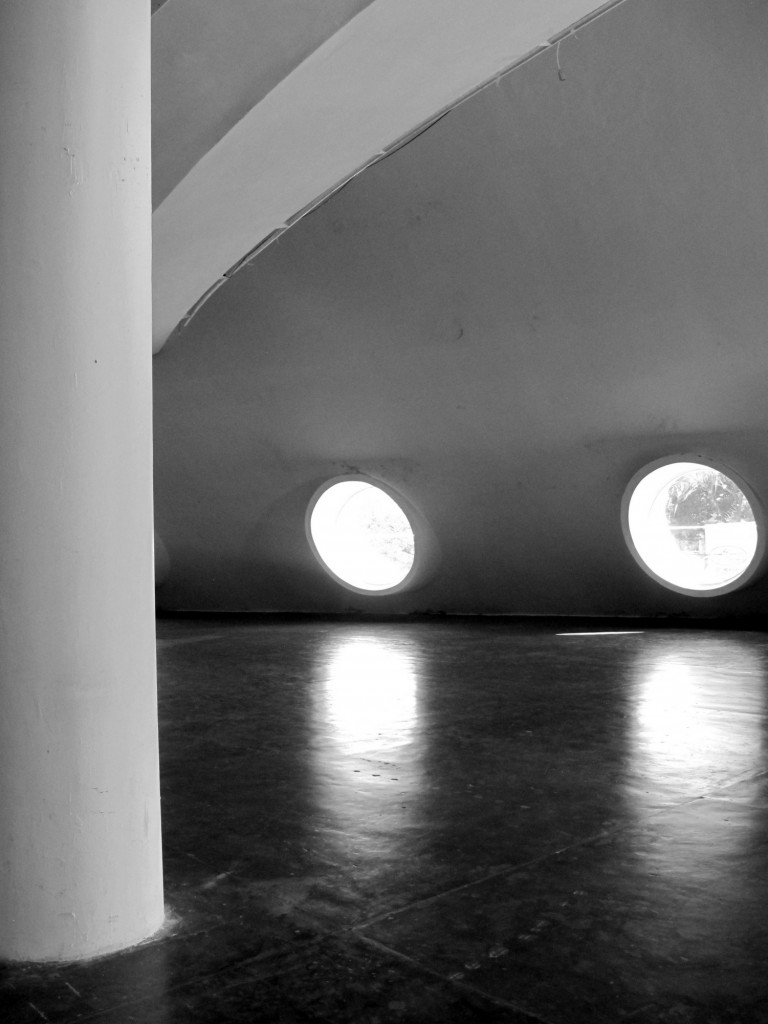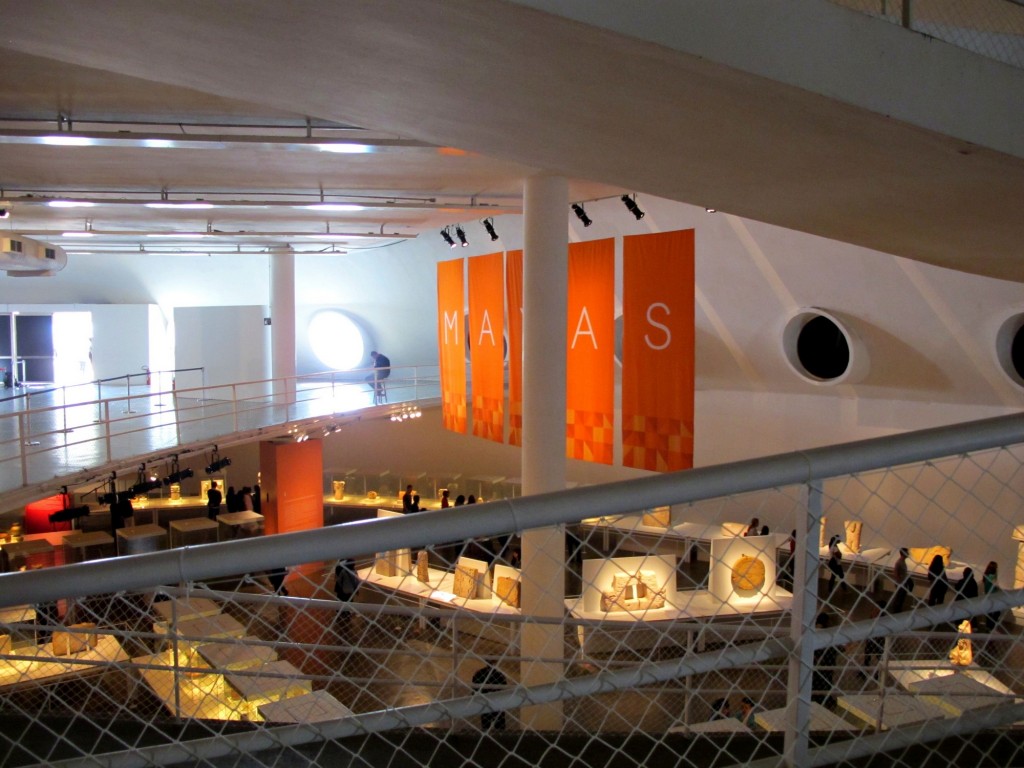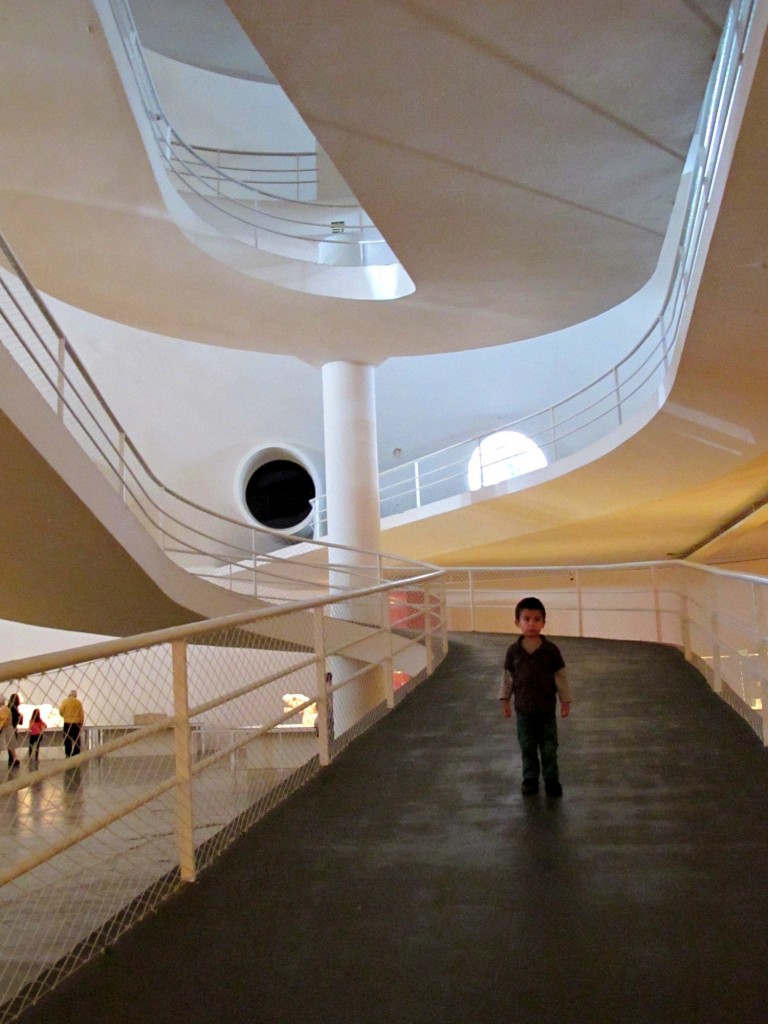 The interior has 4 levels, each connected by a ramp that spirals around.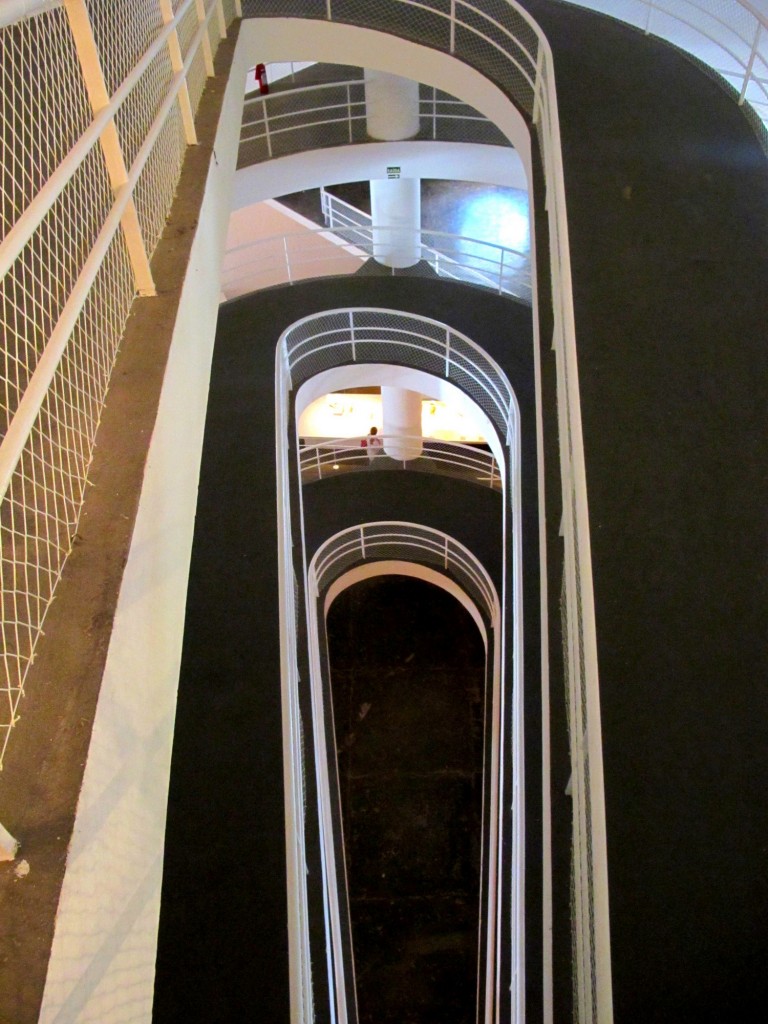 The other building that I was really excited to visit is the Bienal. São Paulo was actually the second city in the world to host a biannual art exhibition (starting in 1951), only after Venice. A major art exhibition is held every two years here. The outside is stark and geometric, a very long, rectangular building with a large concrete overhang for visitors to walk under, typical of Niemeyer's other boxy designs.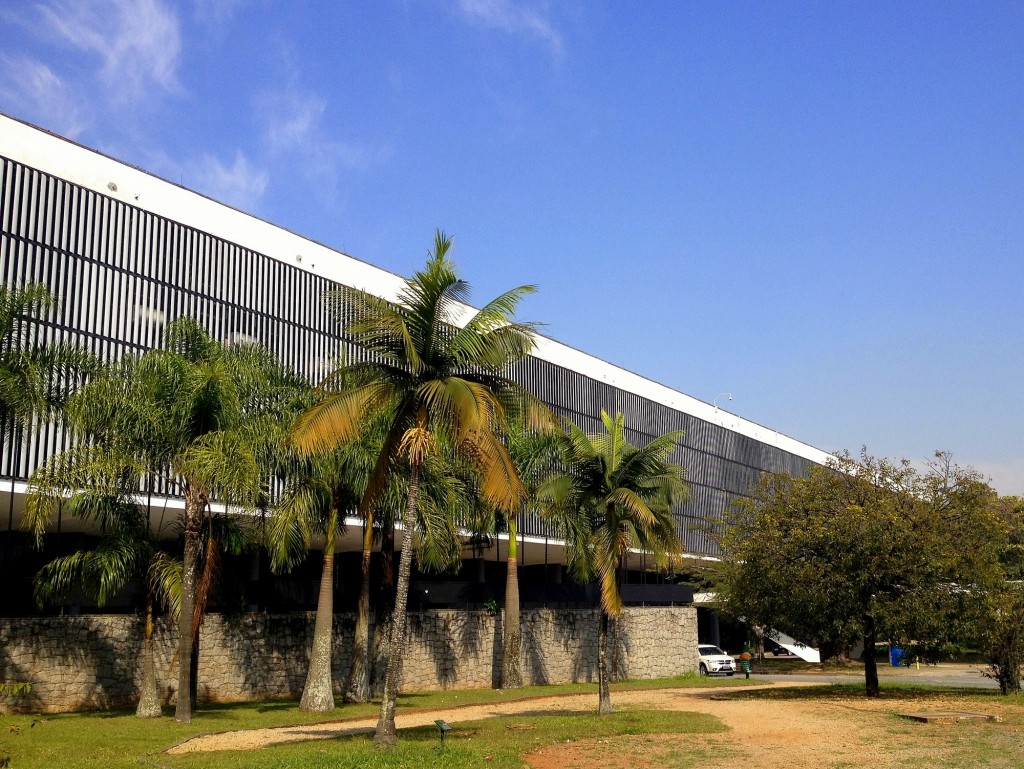 Actually, I didn't recognize the building from the outside because the completely rectangular patterns of the outside create a sharp contrast to the flowing circular forms inside. I had seen photos of the interior before and immediately put the building on my list…
but unfortunately, it was being set up for the next exhibition, so this is what I found: (And sorry for the horrible photo, but I was trying to be discreet at what looked like a construction site!)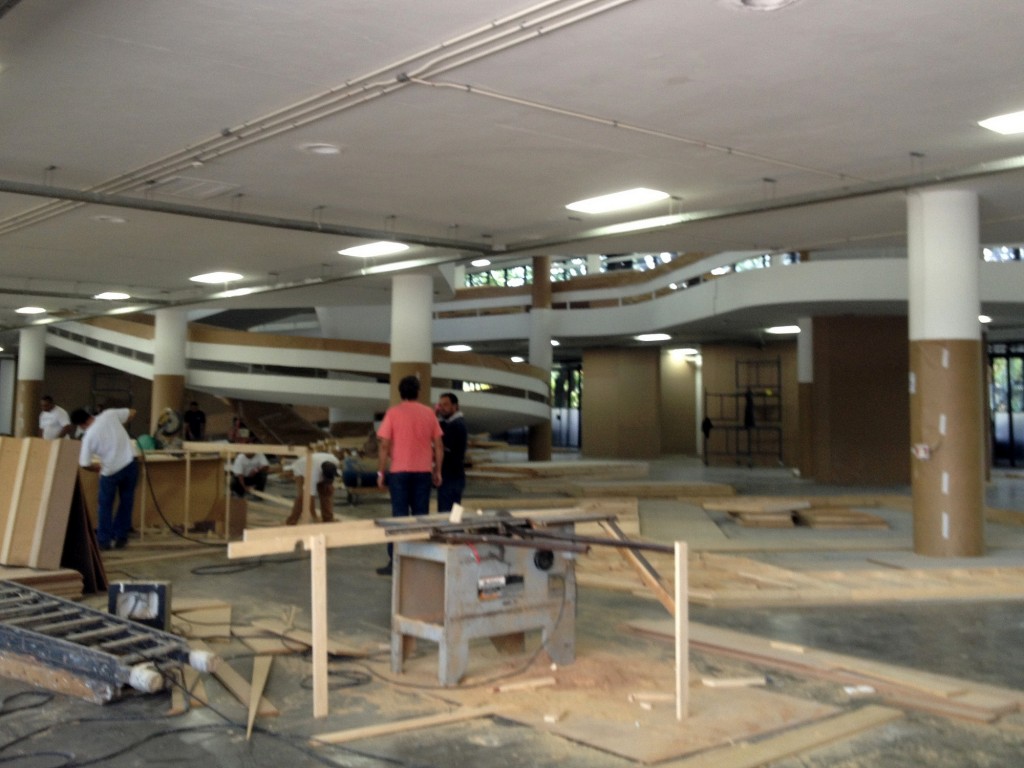 So we moved on, past the Modern Art Museum and this mural by São Paulo's famous street artists, Os Gemeos ("The Twins"),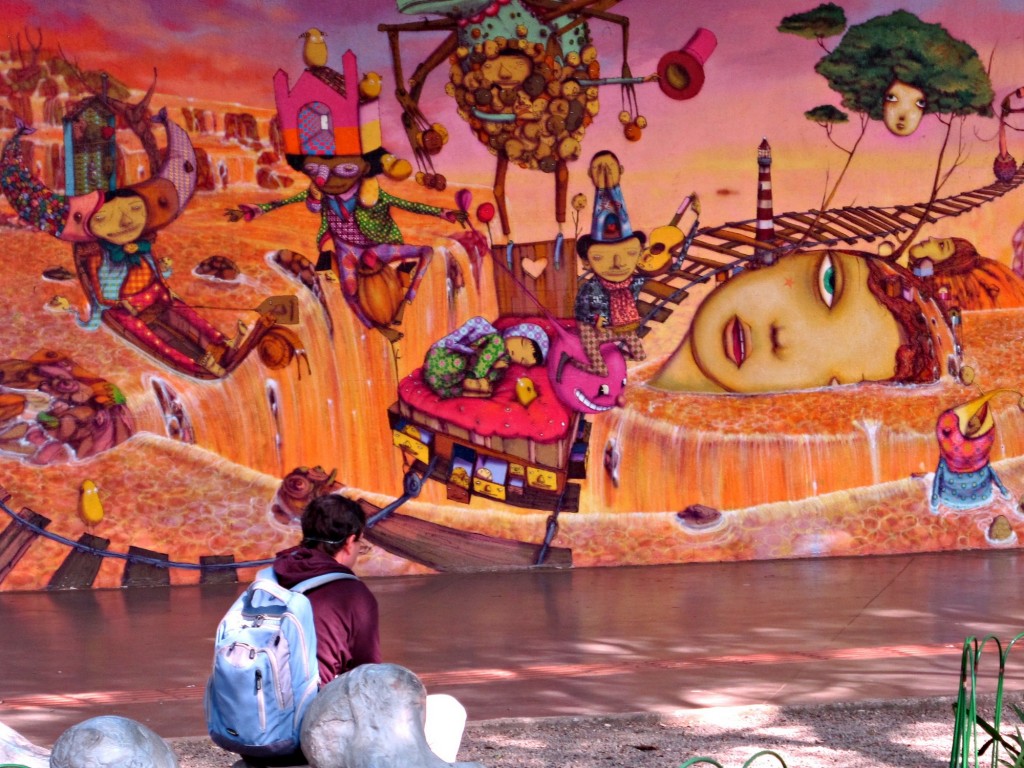 and to another interesting place in Parque Ibirapuera, the Marquise. Also designed by Niemeyer, t's a large, covered space that curves through the park behind the Niemeyer buildings and connects the Modern Art Museum to the playground, to an outdoor restaurant, and beyond. It's used now as a place for people to relax, skate, and rollerblade.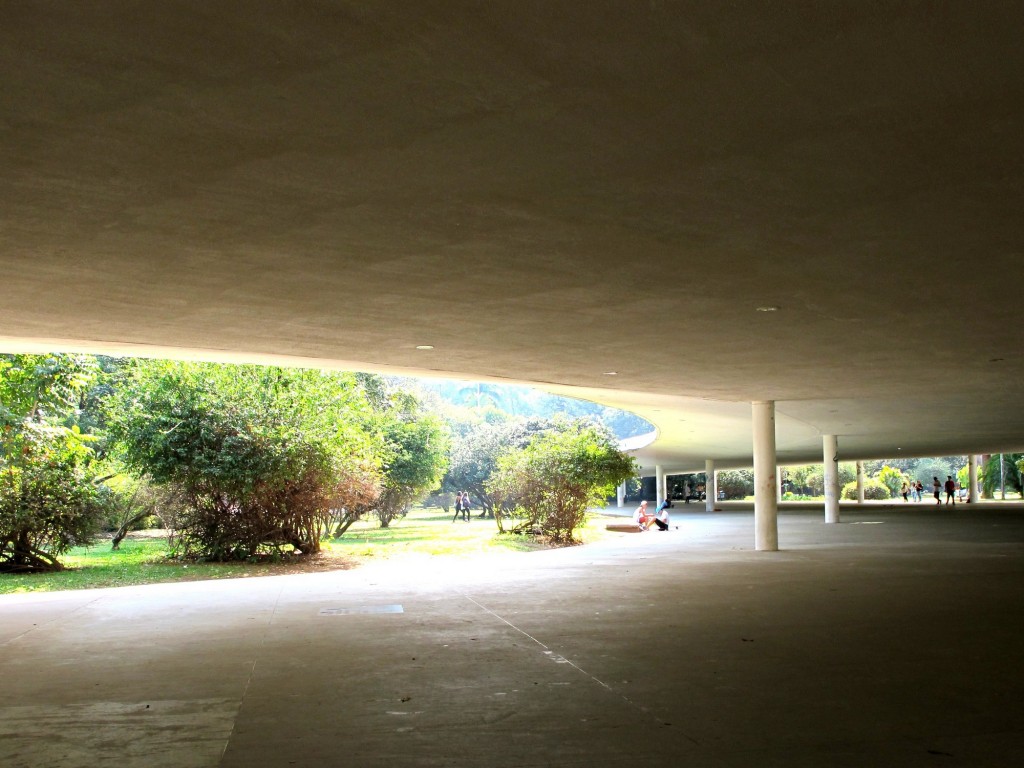 There is still much more for me to see in Parque Ibirapuera, and I've made a mental list for my next visit. If you're interested in architecture or just enjoy grand city parks, I bet this park will be your favorite spot in São Paulo, too.
Have you been to Parque Ibirapuera? What is your favorite city park?