In my home region of Northern California, summer is looong…it extends through September and leads into October when the days continue to be warm but the mornings and evenings really start to feel like fall. That means there's still plenty of time to enjoy summer wines, and I have some excellent suggestions for you.
First, I digress…You may already know that I'm no wine expert; instead, I'm continuously learning about wine because I love wine, live near California wine country, and am intrigued by the connection between winemaker and winemaking. I'm slowly learning about things like brix and fermentation. You won't find complicated descriptions of wines on here, but I know what I like and hope to represent the average person who enjoys wine–someone who's interested in trying different wines and learning about where they come from, but not someone who's going to try to out-snob me. After all, wine should be fun, not something that makes people feel intimidated!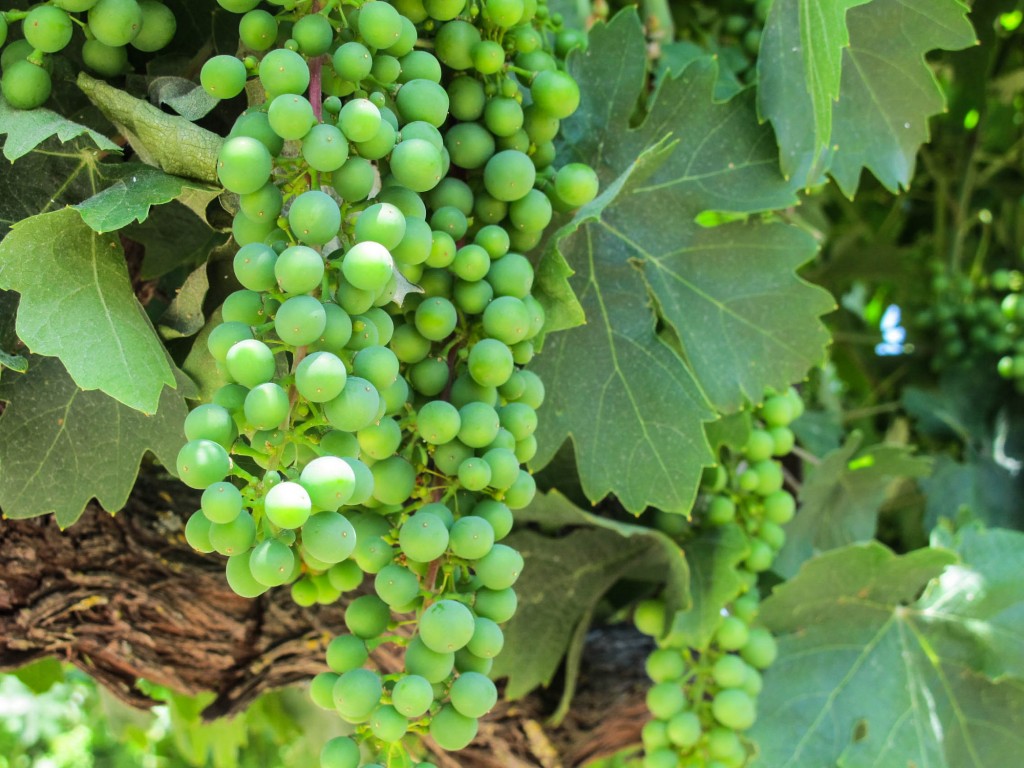 I've done my fair share of wine tasting this summer, and I keep coming back to Lodi wines. If you're not familiar with them, here's basically what you need to know (and I hope you'll plan a visit to Lodi soon because it just gets better and better all the time!):
–They are a great value–many excellent wines are sold for prices well below those of wines from more famous regions like Napa and Sonoma.
–The Lodi appellation is located in California's Central Valley, about 30 minutes south of Sacramento and one hour east of San Francisco.
–It's flat, dry, with sandy soil, and known for being hot, but what a lot of people don't realize is that it gets a strong Delta breeze that cools nights off, often 40 degrees cooler than daytime temps. The hot sunny days and cool nights make an ideal climate for a huge variety of grapes to grow (about 75 different types of grapes grow there!), from Lodi's best-known grape, Zinfandel; to Spanish Albariño and Tempranillo; to grapes that no one would expect to grow here, like the German varietal Kerner.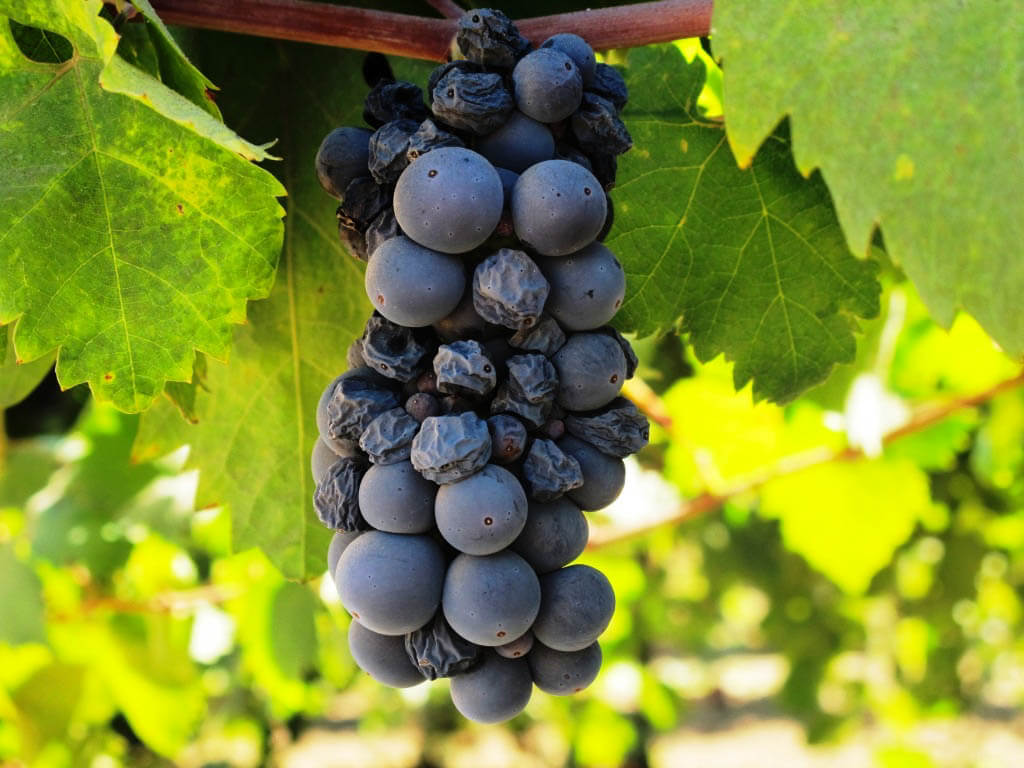 –Lodi has many old vines, some more than 100 years old, meaning that you can often experience the concentrated flavors that come from old vine grapes.
–Lodi has a lot of boutique wineries that really care about the winemaking process and create carefully-crafted wines from small lots of vines, many of which have been passed down from one generation to another. These are vines that have a sense of place and show their terroir; some wineries make more than one, or even several, wines of the same type of grape but grown in different vineyards to reflect the distinctive characteristics of the terroir of each vineyard.
(You'll notice that you can't run out to your local grocery store and pick up these wines, and for those of you who don't live here, I know that ordering online may seem like a big leap, but it's buying quality wine for a relatively low price. Alternatively, you can look for similar types of wines from wineries closer to your home. If you like my wine recommendations, I'd love to hear it! 🙂
Acquiesce 2013 Viognier
A good friend of mine and I often share a bottle of wine over a long evening of conversation, and lately I've been introducing her to the wines of Lodi, including the Acquiesce 2013 Viognier. Like me, she admits to not being much of a white wine drinker, but one hot summer evening, we each drank a couple of glasses of the Acquiesce Viognier and both commented that this white wine was really good, I mean really good!
Acquiesce is a winery that makes only white wines, all from estate fruit and bottled in beautiful French wine bottles (see the second from right above). Winemaker Susan Tipton focuses on Rhone style whites, and this one comes from just 1 acre of grapes. All grapes are hand-picked, and Susan does not use oak because she believes that the true flavor of the fruit should shine. Luckily for her, the conditions in Lodi result in fruit that can do just that.
Dry, balanced, a nice mouth feel, with flavors of peach and a hint of citrus. In fact, it won the Gold Medal at the San Francisco International Wine Competition. $22, available here or at the Acquiesce tasting room.
Bokisch Vineyards 2013 Garnacha Blanca
Besides the surprising, innovative white wines from Borra Vineyards (which have since sold out!), this Garnacha Blanca was my favorite white wine of the summer. Bokisch makes wines from Spanish varietals, and the winery has won several awards for its wines, including its 2012 Garnacha Blanca. The winery uses sustainable viticulture practices as part of the Lodi Rules for Sustainable Winegrowing program.
This wine is very dry and very drinkable yet not at all boring. Flavors of peach, apricot and even tropical hints, light-to-medium-bodied, easy to pair with spicy summer hors-d'oeuvres or a light cheese and fruit plate. Only $18 (or $14.40 for wine club members), available here.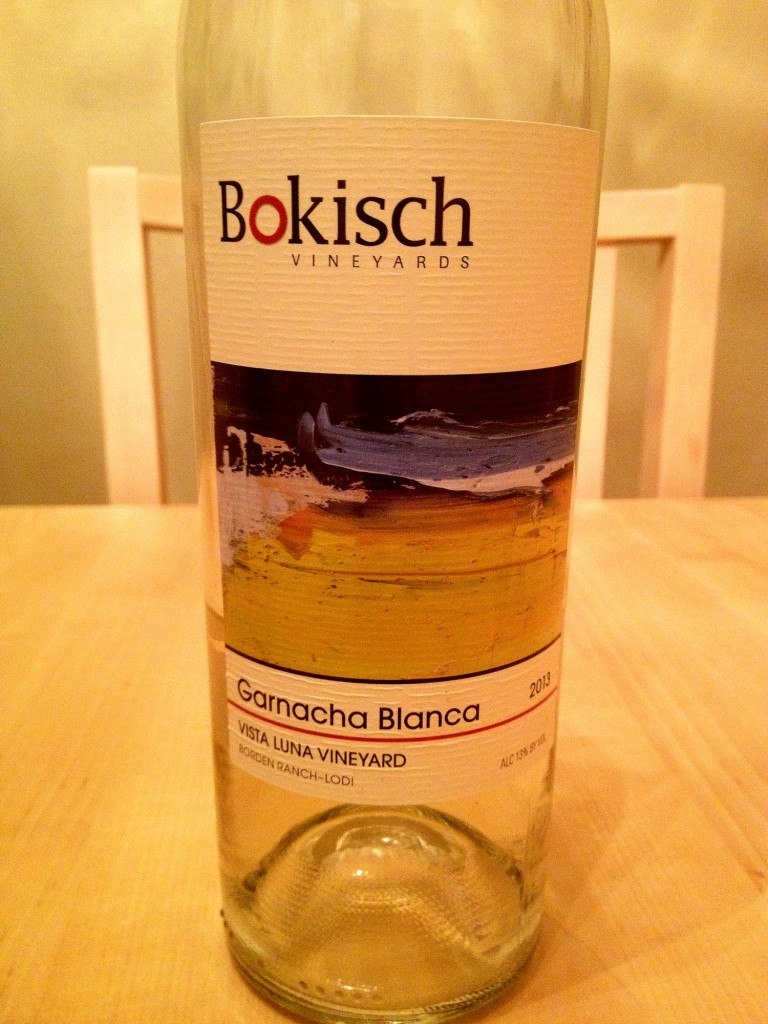 McCay Cellars 2013 Rosé
Rosés seem to be all the rage nowadays, the staple of any summer party and certainly on every tasting room flight this season. While I'll soon be writing about more rosés and more about McCay Cellars (one of my favorite wine finds this year), I should mention that this rosé was one of the best wines I tried at "Wine School" at Lodi Zinfest early this summer. 
What makes this rosé stand out is that it's made from Carignane from 102-year-old vines, as well as Grenache and Sirah. It's dry and refreshing with flavors of strawberry and stone fruits. Randy Caporoso, the wine writer for Lodi Wine, had these words of praise about McCay's 2011 rosé in his article "Lodi's Finest Dry Roses": "The result of Mr. McCay's meticulous methodology is a medium-pink wine teeming with strawberry fruitiness, penetrating deep into the palate despite the wine's bone dryness.  The wine is also prickly with natural acidity, with a light (12.49% alcohol) and refreshing feel:  definitely a connoisseur's pink wine, well worth the extra effort to find."
$18, available here or at the tasting room.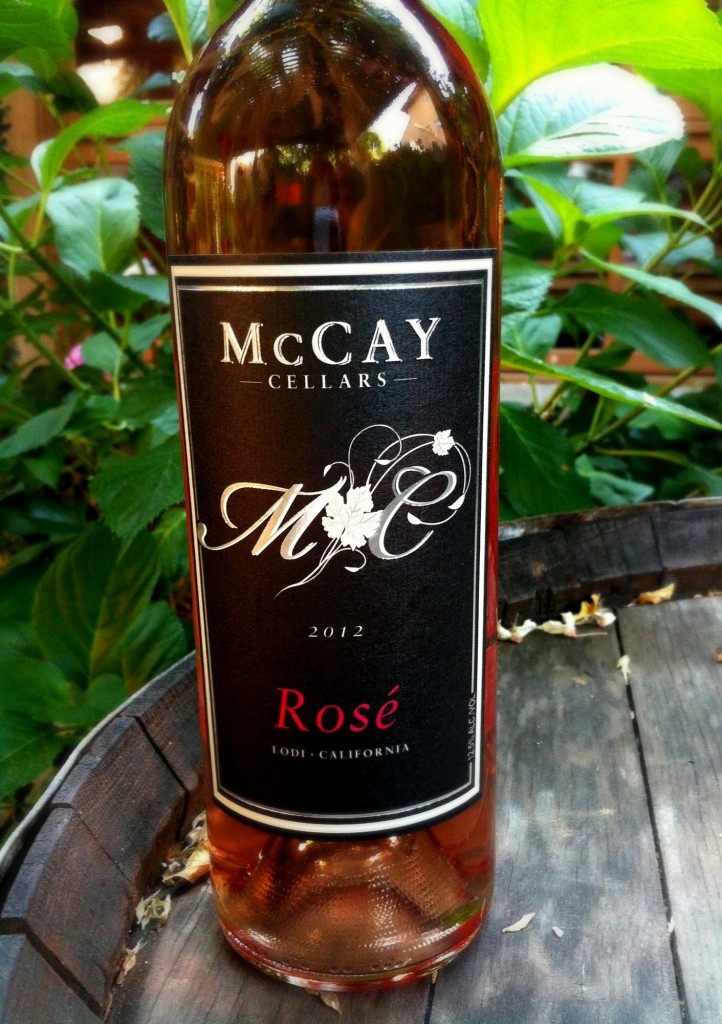 Borra Vineyards 2011 Heritage Field Blend
My favorite summer red! While I'm starting to drink more white wines, I almost always reach for a red wine, even on hot summer days. This wine is a perfect choice because it's not at all heavy; it's bright and fruity yet substantial in flavor, a refreshing red wine for summer.
This wine is called a field blend because it mixes grapes from Steve Borra's daughter's yard–almost-100-year-old vines of Carignane, Petit Syrah, and Zinfandel in what is called the "Church Block"–with freshly-picked old vine Barbera grown around the winery. In honor of the traditional winemaking used by Borra's grandfather, hands-off winemaking techniques are used–the grapes are thrown into a tank and allowed to ferment naturally, so no yeast is added.
The result is a medium-bodied wine with bold flavors of cherry and blackberries, truly a perfect pick for a summer evening. $25, available here or at the Borra Vineyards winery.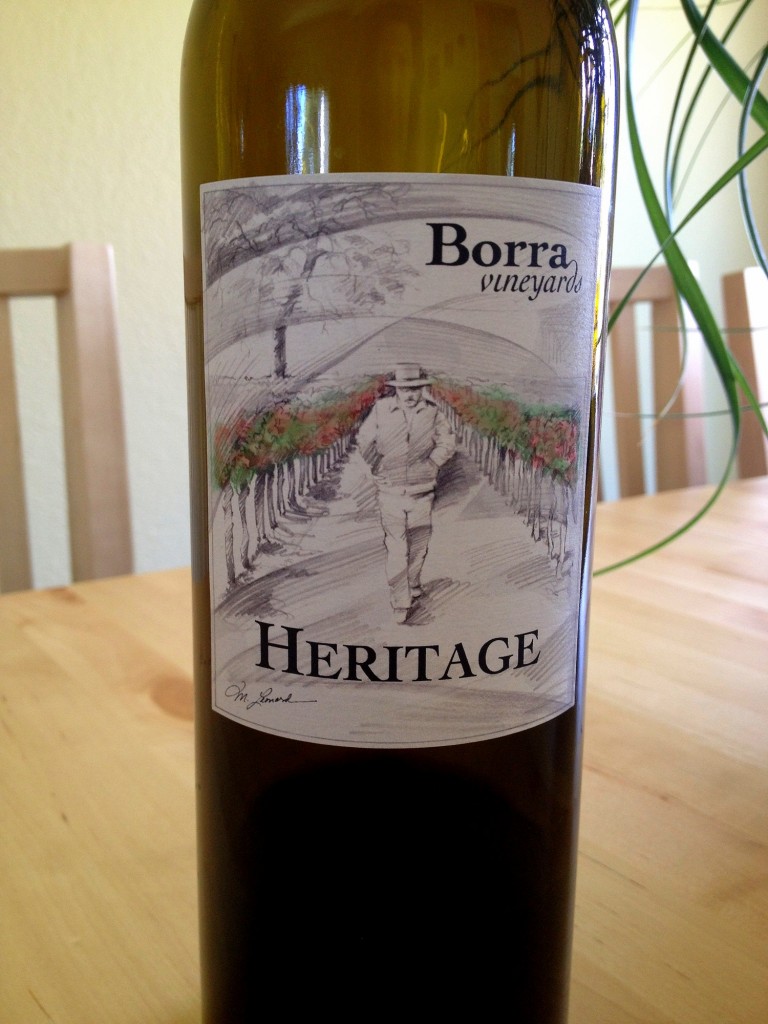 Mikami Vineyards 2011 Zinfandel or Harney Lane 2011 Estate Zinfandel
Every summer wine list needs a Zinfandel to serve at a BBQ or pair with pasta made from garden-fresh tomatoes. I tried a lot of excellent Zinfandels this summer, and two that stood out for their smoothness were the Mikami and Harney Lane Zins (but stay tuned for a round-up of Lodi Zins coming soon!).
Mikami Vineyards started making wine just four years ago, and their 2008, 2009, and 2010 Zinfandels won several awards. The fruit is from a small section of the Mikami family's vineyard near Lodi and is farmed sustainably using the Lodi Rules sustainable viticulture practices. I found this Zinfandel to pop with berry flavors yet be exceptionally smooth and balanced. $39; Mikami wines are extremely limited and are only available to those who join website newsletter, although a limited number of bottles are for sale at the Lodi Visitors Center.
The Harney Lane Zinfandel is another smooth, balanced Zinfandel with rich berry flavors and a lovely finish. Harney Lane is one of Lodi's most loved wineries, and for good reason. They not only produce consistently good reds and whites, they also have a welcoming, family-friendly approach that honors tradition yet is rooted in today's wine scene. $22, available here, at the Harney Lane Winery, and at the Lodi Visitors Center.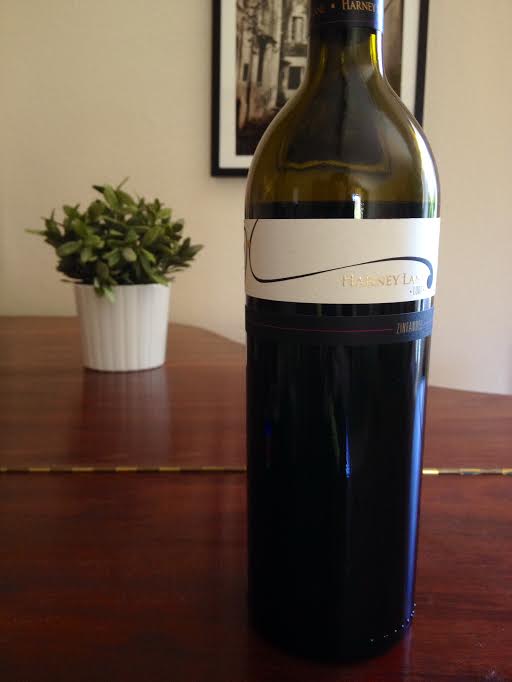 And you? What wines have you been enjoying this summer? Have you ever had Lodi wines?
P.S. More about Lodi wine:
California Wine Country Find: Lodi
The Perfect Pairing of Wine and Cheese
Borra Vineyards: Daring to Be Different in Lodi