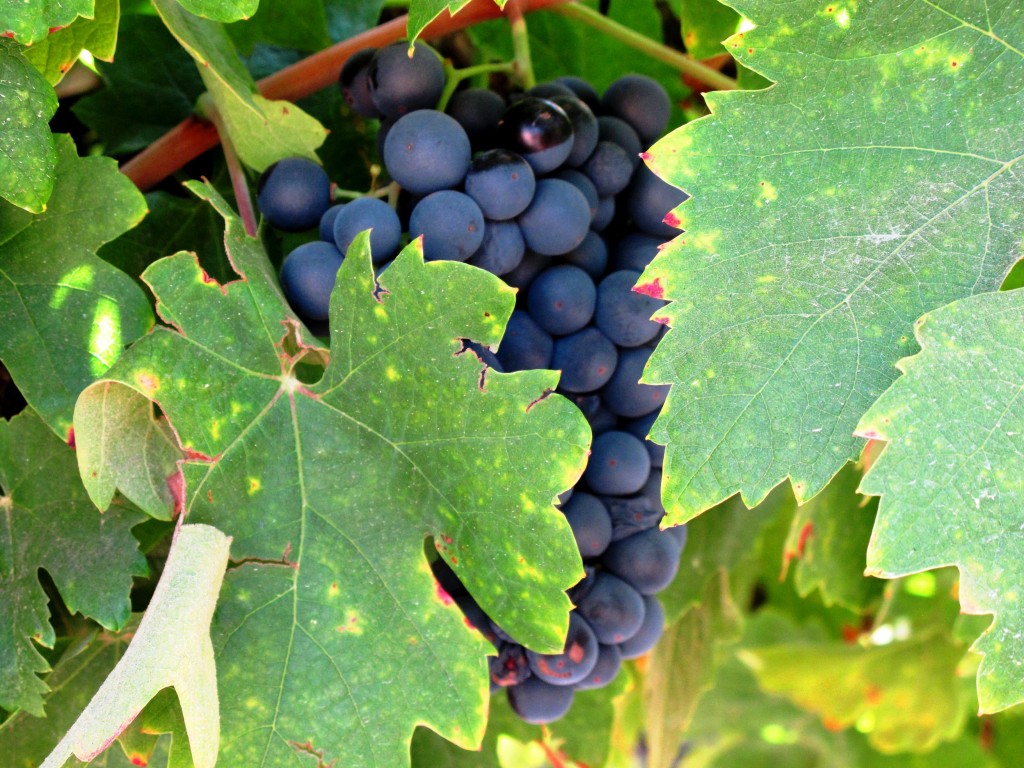 Maybe you've noticed that rosés are hot these days. Ask people who like wine what they bring along for a picnic or dinner with friends, and you're bound to hear rosé. While it's popular on hot summer days, rosé is a versatile wine that can be a year-round choice.
Rosé wines have had a slow resurgence in American culture because they've been associated with the sweet pinks that were so popular in the 1980s. But rosés are not sweet wines; they're dry and refreshing. According to Eric Asimov in The New York Times, "Good rosé must quench the thirst, first of all. Even better, it ought to energize, inspire an appetite and induce the desire for another sip."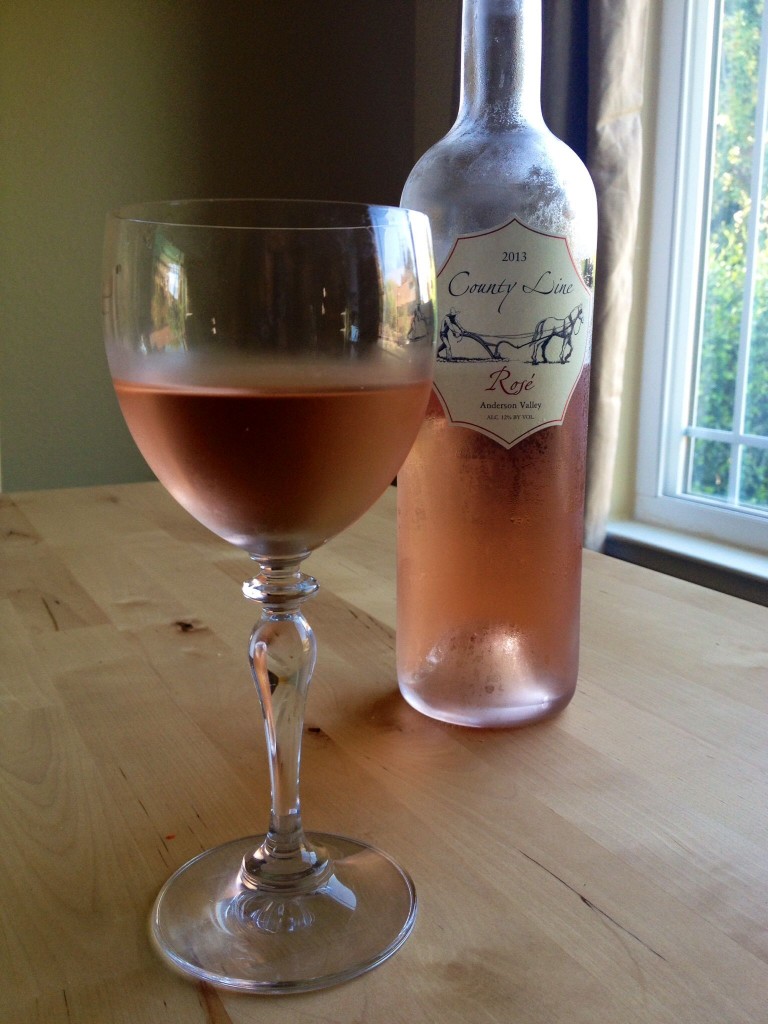 His article also mentions that the public drinks little else in the summer; although I certainly have noticed the increasing popularity over the last few years, not everyone is on board with this fad. I still know plenty of people who cringe at the thought of drinking pink wine or who would never imagine drinking a rosé on any day other than a hot one in July. So, if you're new to rosés, here is what you need to know:
Rosés are made from the skins of any red wine grape.
Because they can be made from such a variety of grapes, the color of rosés varies from pale pinkish-brown to deep salmon. However, the intensity of the color rarely relates to the intensity of flavor.
They're a tradition in France, and some of the world's best come from Provence.
Rosés are usually dry.
Because they have body and flavor, they're surprisingly versatile. The berry flavors and acidity allow for pairing with a variety of food, from tapas to spicy Asian or Indian dishes.
Rosé is not just a summer wine. The versatility means that you can enjoy a rosé at a fall party or, because it pairs well with poultry, at Thanksgiving dinner!
While inexpensive French rosés are easy to find in the U.S., many small American wineries are producing good quality, hand-crafted rosés. Here are a few of the best rosé wines I've tasted this year: (Links in orange take you to the winery; all the wines are available to order through the website or in person at their tasting rooms.)
Stinson Vineyards 2013 Rosé, Virginia
As someone who drinks mostly California wines, I was eager to try a rosé from outside California, and I'm glad I did because this Virginia wine is a winner. I brought this wine (and the next one) to dinner with friends. To my surprise, another friend who owns a winery in El Dorado County, California, was there, so we tried these first two wines together and compared notes. He also really liked this one.
It's made from 100% Mourvédre by Stinson Vineyards, a boutique winery in Virginia. A classic rosé: a refreshing yet totally dry blend of fruity flavors with a hint of smoke. $17.99. Only 120 cases produced.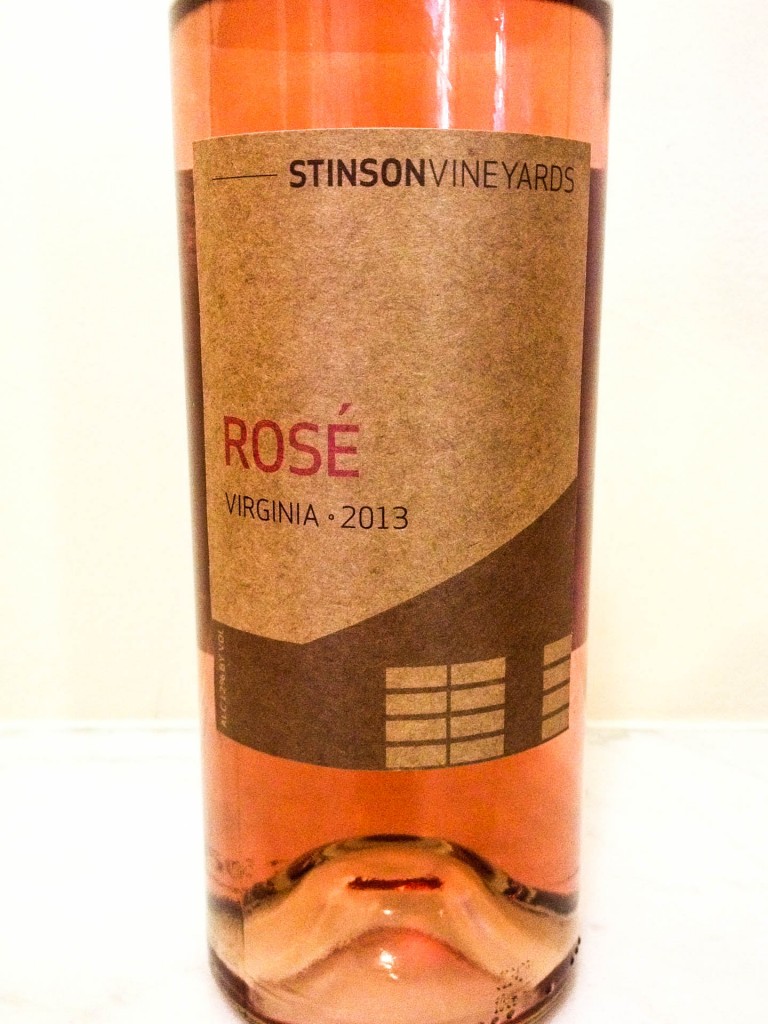 Unti 2013 Rosé, Dry Creek Valley, Sonoma County, California
This was the other rosé that we tried at that dinner with friends, and our friend kept coming back to this one. A blend from 80% Grenache Noir and 20% Mourvèdre, the flavor of this wine was quite different from the other rosés I tried, yet just as refreshing. Apricot, berry, and mineral tones make a zesty but balanced wine. Unti Vineyards chooses to harvest these grapes early to make a dry wine with lower alcohol and higher acidity. $23. 1600 cases produced.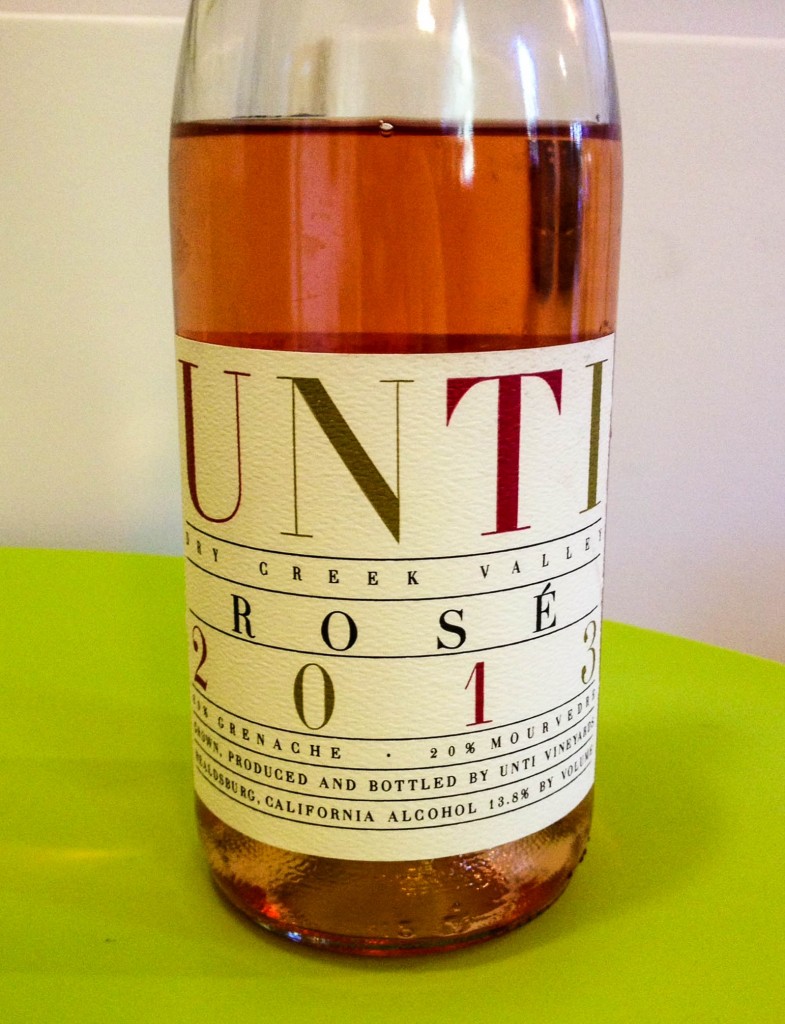 County Line 2013 Rosé, Anderson Valley, California
Another utterly refreshing rosé, which is to be expected since the first planting at County Line was for the purpose of producing a dry rosé. It's been called the perfect oyster wine. Citrus and subtle berry notes in this bone dry rosé. Made from whole cluster pressed Champagne clone Pinot Noir. It's sold out but look for County Line rosé next year. This one was also chosen as the favorite California rosé by The New York Times.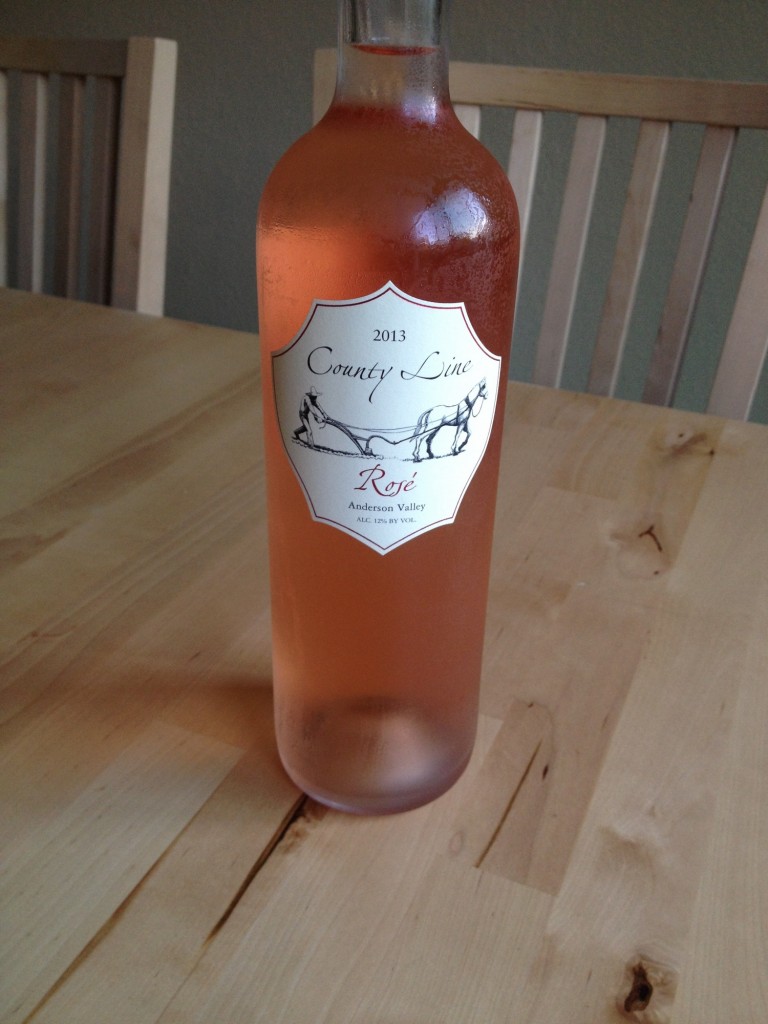 McCay Cellars 2013 Rosé, Lodi, California
Like many of the good wines from Lodi that I've tried lately, this one comes from old vines, 107-year-old Carignane vines to be exact. A dry rosé with notes of strawberry and red grapefruit. 253 cases produced at McCay Cellars. $18.


Mumm Napa Brut Rosé
Made by Mumm, the Napa Valley winery known for sparkling wines, this sparkling rosé is a nice wine to start a special occasion or a girls' night. This blend of Pinot Noir and Chardonnay has fruit flavors, especially strawberry, yet is structured and dry. It has received 90+ point reviews, and by the way, I just noticed that it's available at Trader Joe's for about $16. Also available at the winery.
Trying these wines reminded me of the futility of expectations. I would not have expected the words "bone dry," "from Virginia," or "sparkling" to show up on a list of excellent rosés, but as I continue to try a greater variety of wines, I continue to be pleasantly surprised. If you're interested in learning more about rosé wine, check out this article "7 Facts You Need to Know About Rosé" from Sunset Magazine.
What are you drinking this fall? Are you a fan of rosés?