I've become convinced that some of the best trips are ones spent visiting family. After spending July with family in Brazil, we traveled to Washington to visit my dad and stepmom. You may know that they live in Bali and run a beautiful B&B there, but my dad has always considered Washington to be his home base in the U.S.  Fortunately for us, they're spending more time there, and a visit was long overdue.
We arrived just after an unusual Washington heat wave and dealt with day after day of rain and complete cloud cover. We saw the sun only on our last morning there, and those cloudy days provided a pleasant contrast to what we're used to. Summer in Northern California is hot and dry. The skies are always blue, and because there's no rain for months, the most common sight in nature is dry brown grass, so the weather was a welcome change for us.
We went from seeing this every day for months: dry brown hills baked in hot summer sun…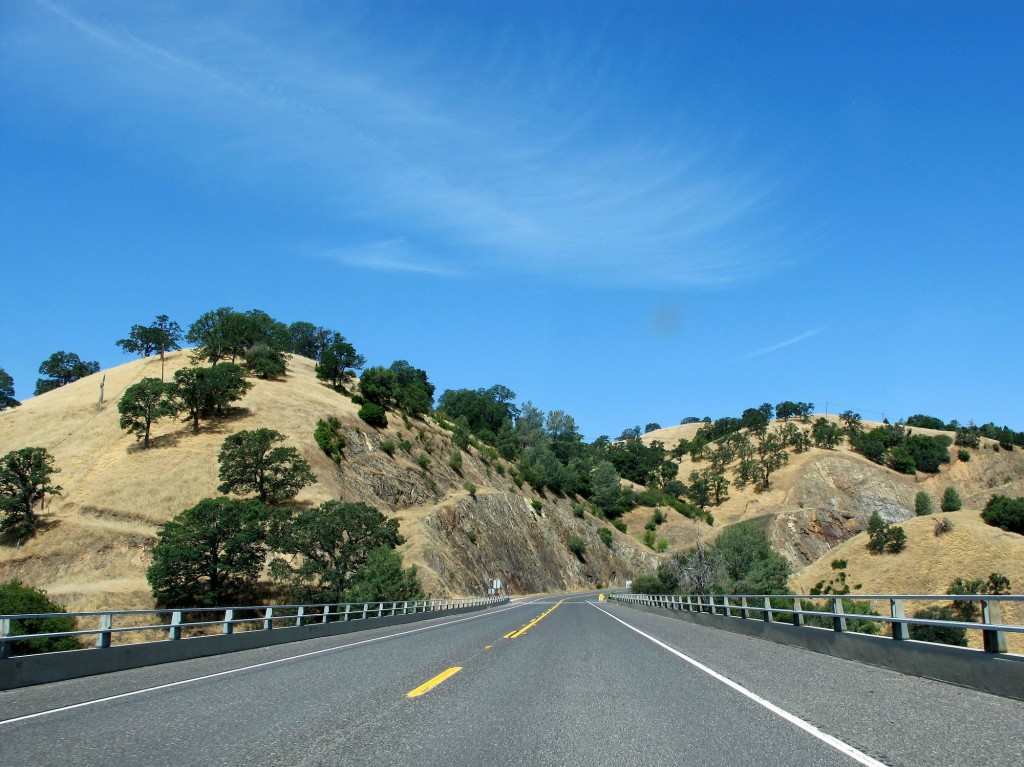 to this, a fog-covered bay at Port Hatlock, Washington, just after hours of heavy rain: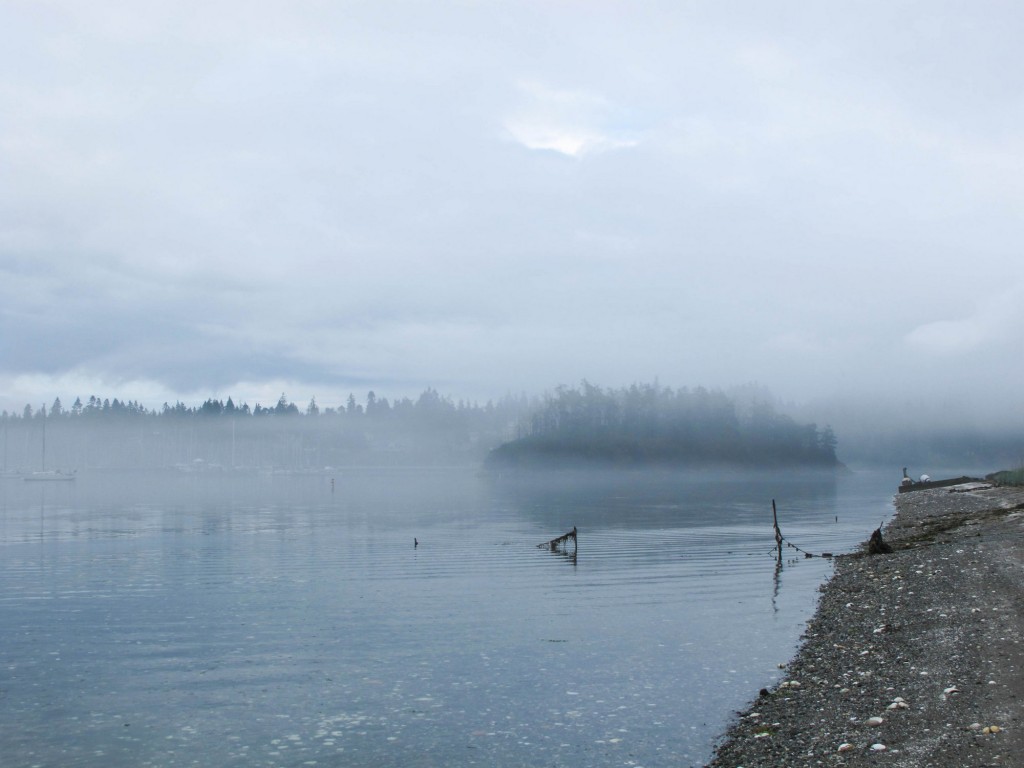 The wonderful thing about traveling to visit family is that as a parent, you get the best of both worlds. You get to explore a new place while also getting some much needed help with your kids. My kids have fun grandparents, and they loved spending time together exploring nature, picking blackberries, and just being silly.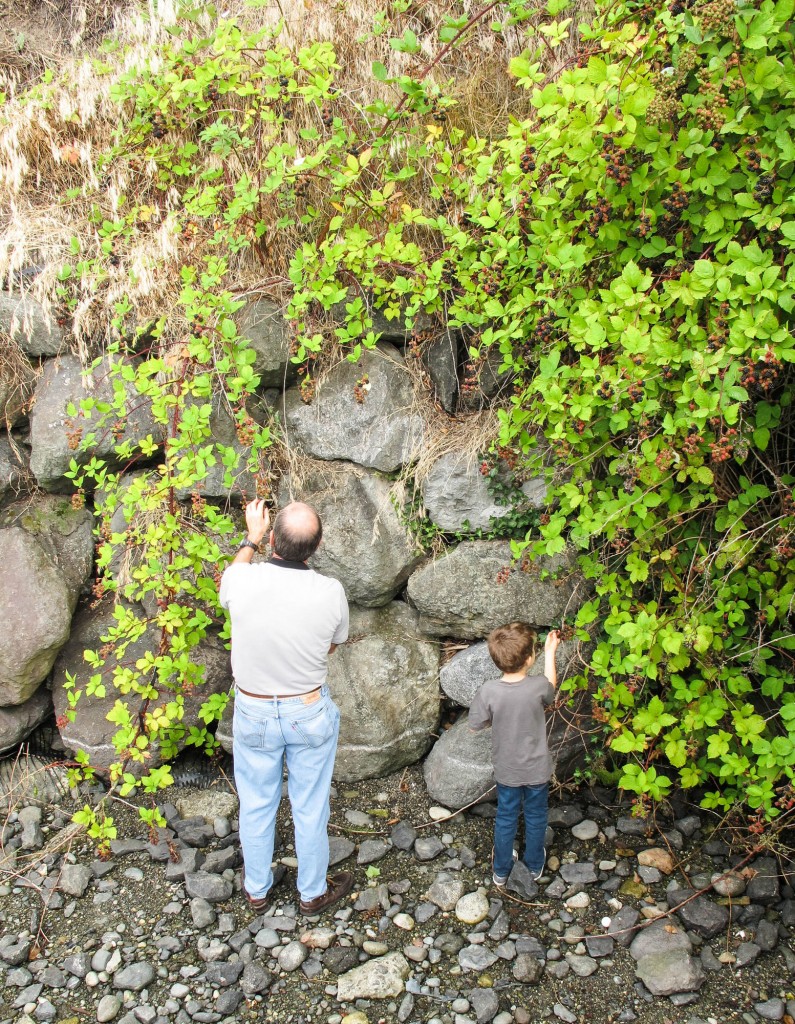 Despite the constant threat of rain, we spent a lot of time on the water. On a clear day, there would be views of the surrounding mountain ranges, but we were overjoyed just to be on the water, looking for sea life, teaching the kids about barnacles and crustaceans, admiring the array of boats, and smelling that salt water smell.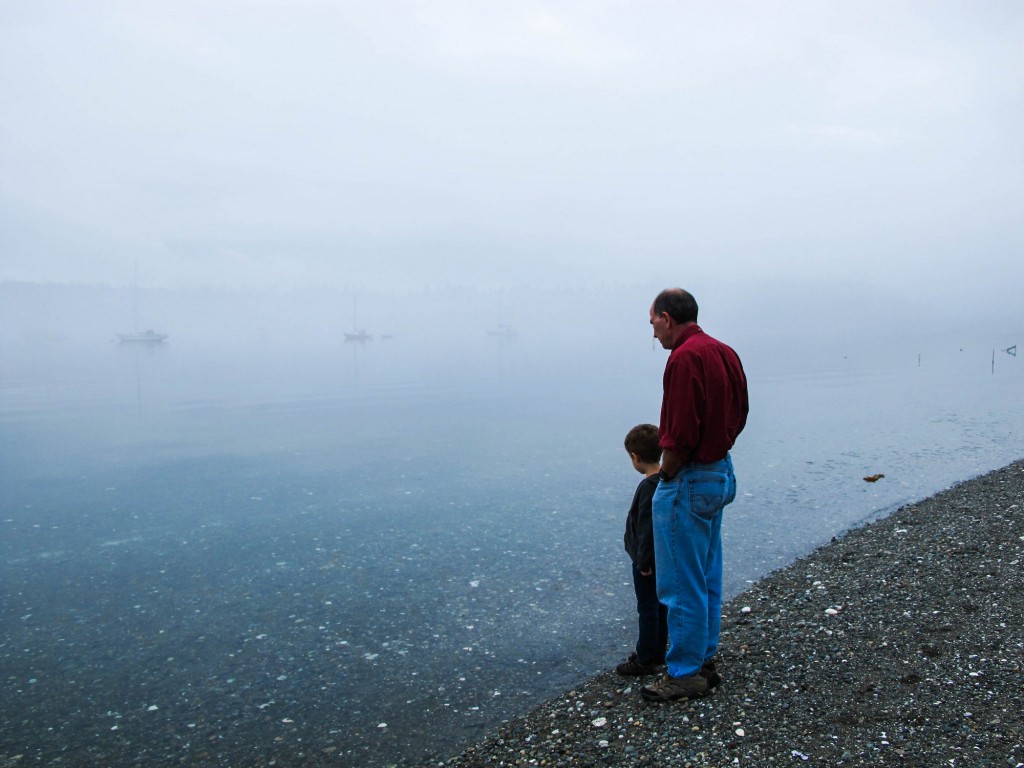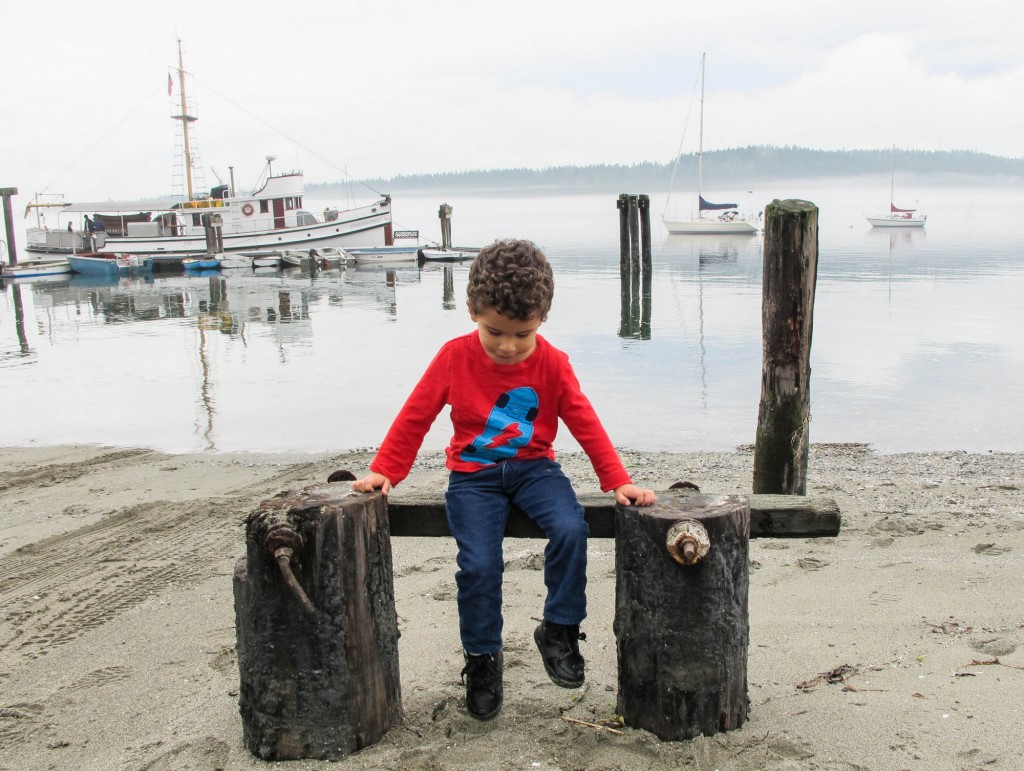 My dad was a naval officer for 30 years and therefore spent much of his career at the Navy bases on the east and west coasts. He was based in Bremerton, Washington, when I was 11-12 years old and has considered that area to be his second home since then. Bainbridge Island is a close drive and has beautiful state parks to explore.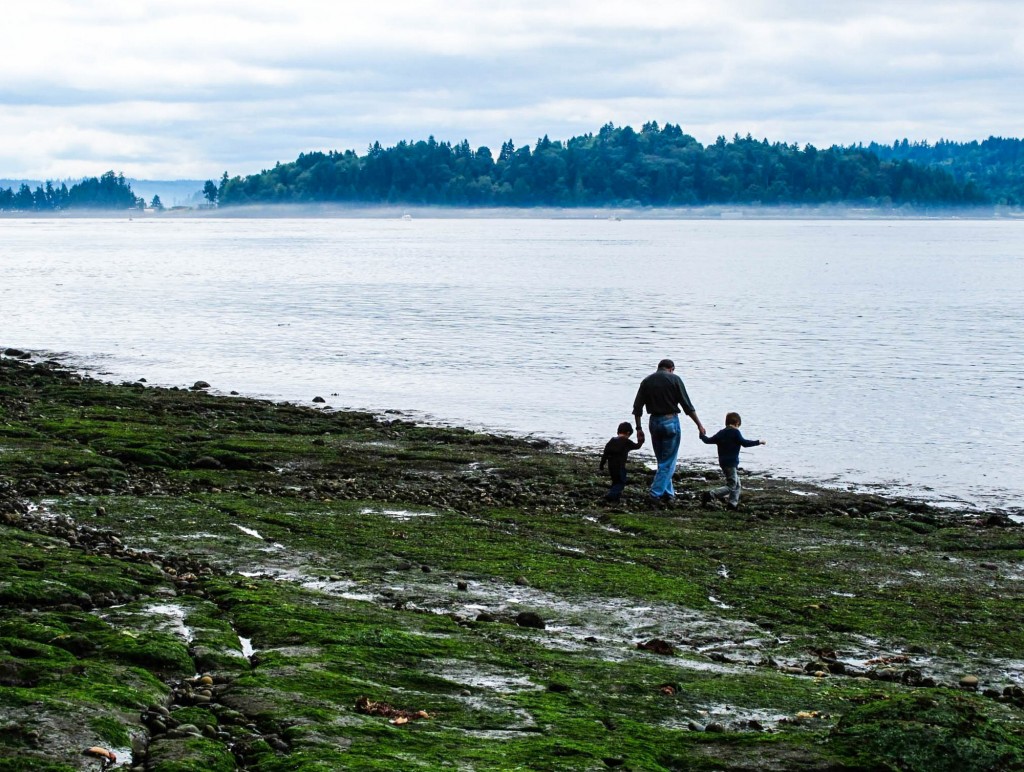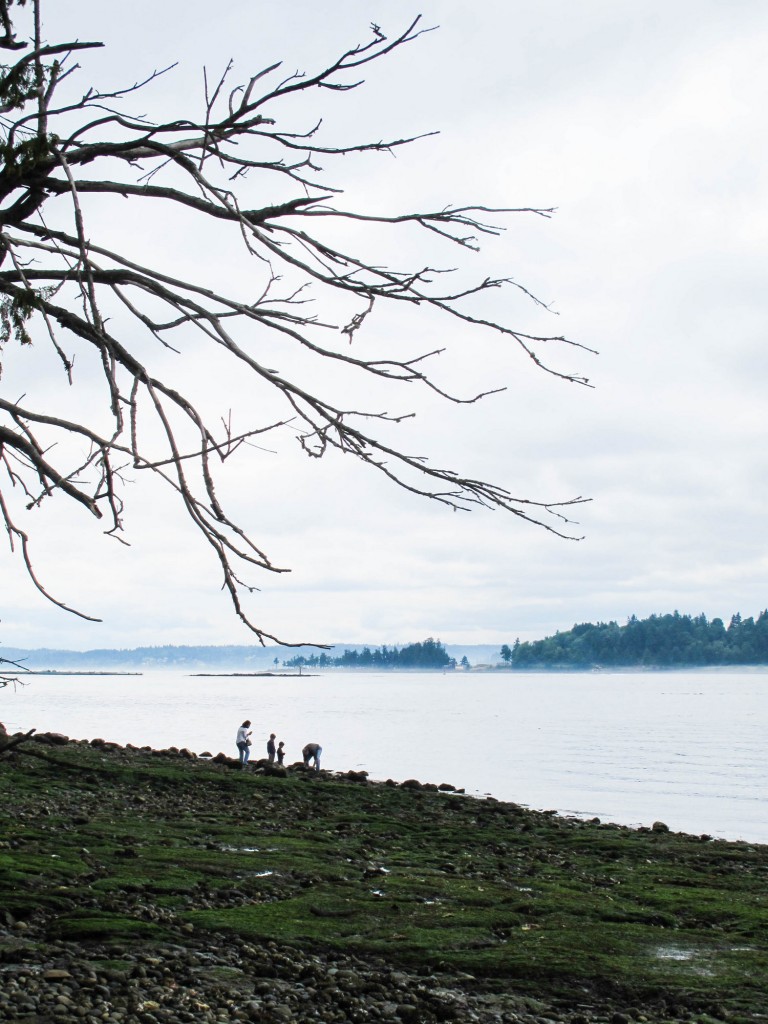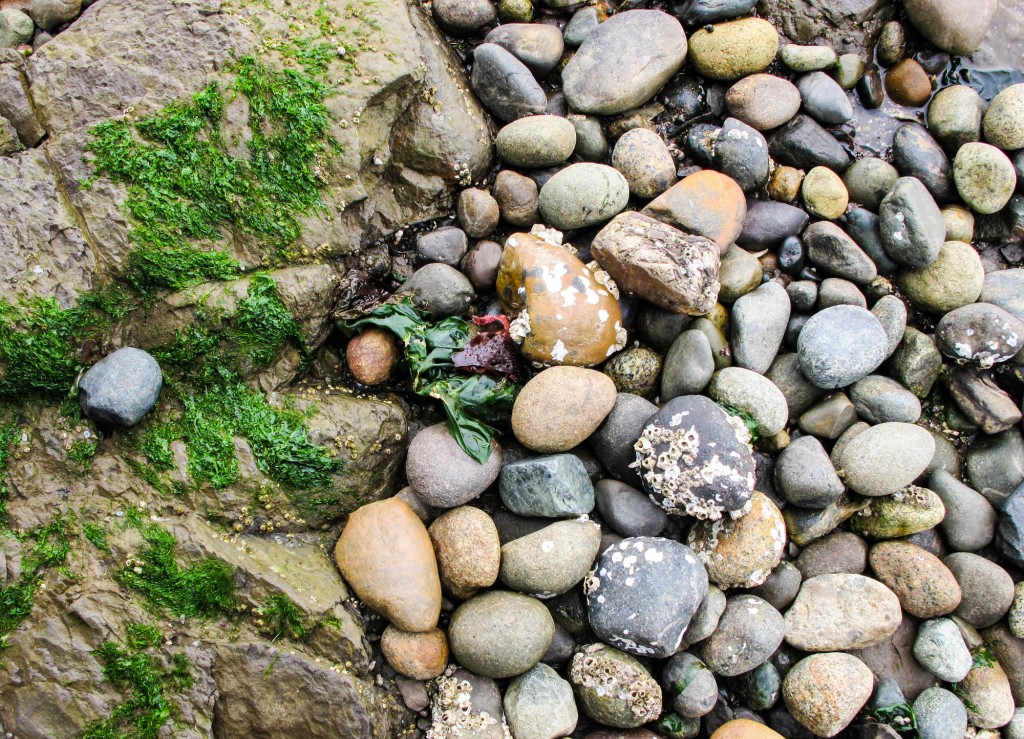 No trip to this part of Washington would be complete without a visit to Seattle, so we hopped on a ferry, which the kids loved, and in about 40 minutes, we were in Seattle.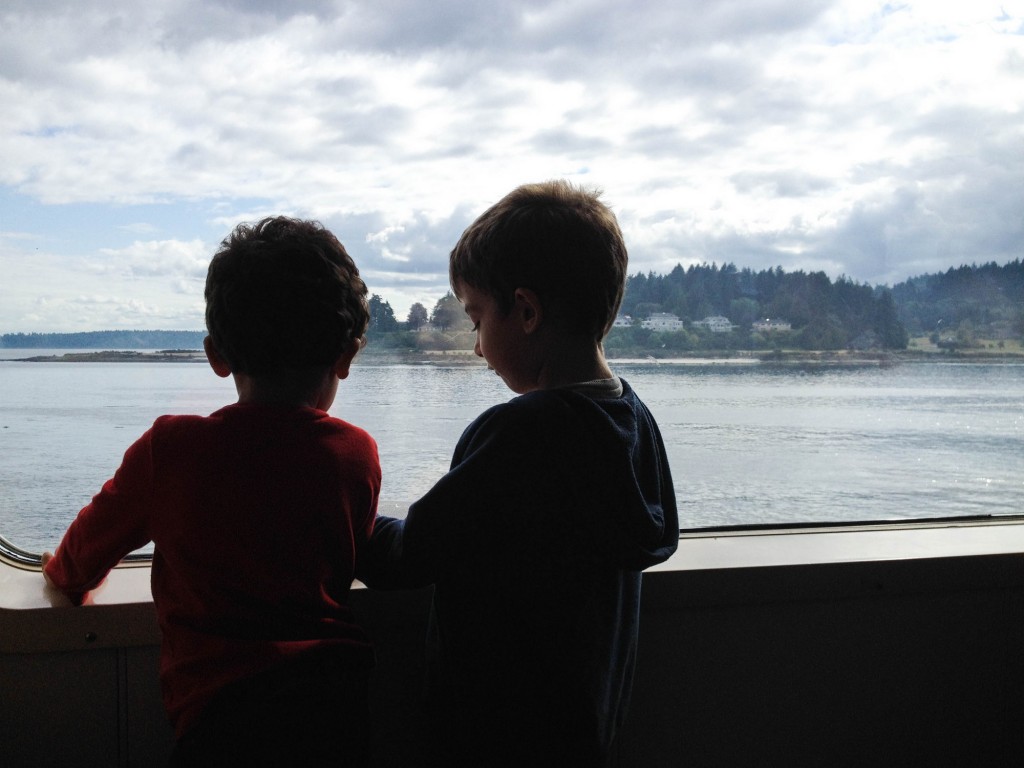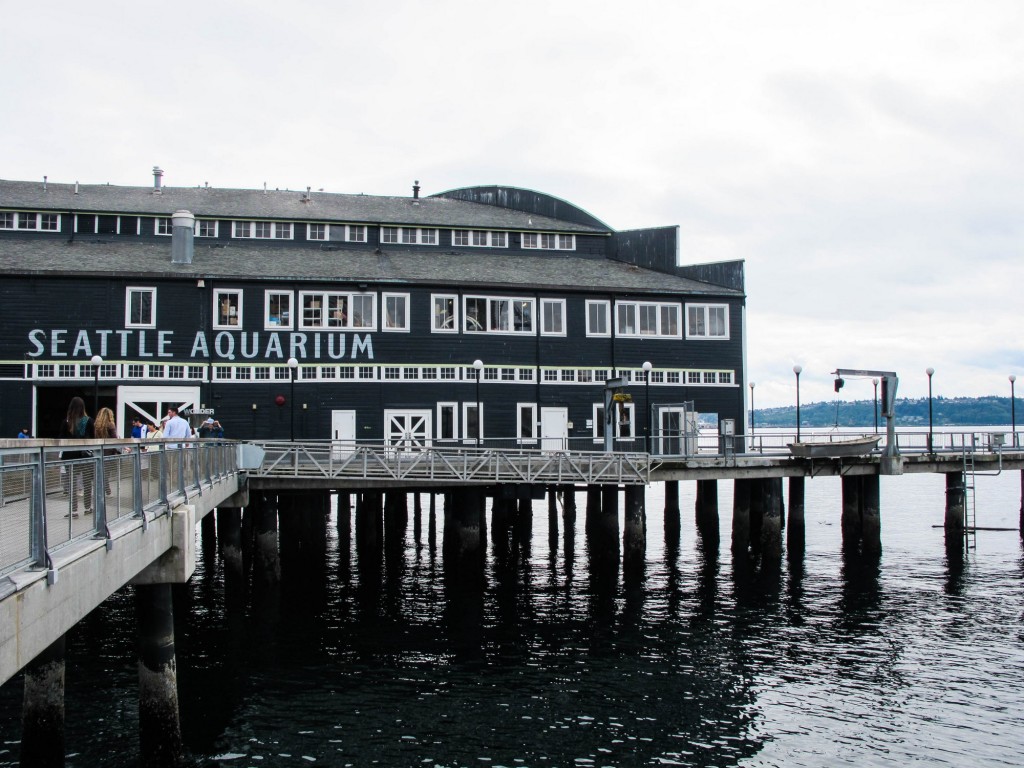 After lunch at one of the waterfront restaurants near the ferry terminal, we went to the Seattle Aquarium.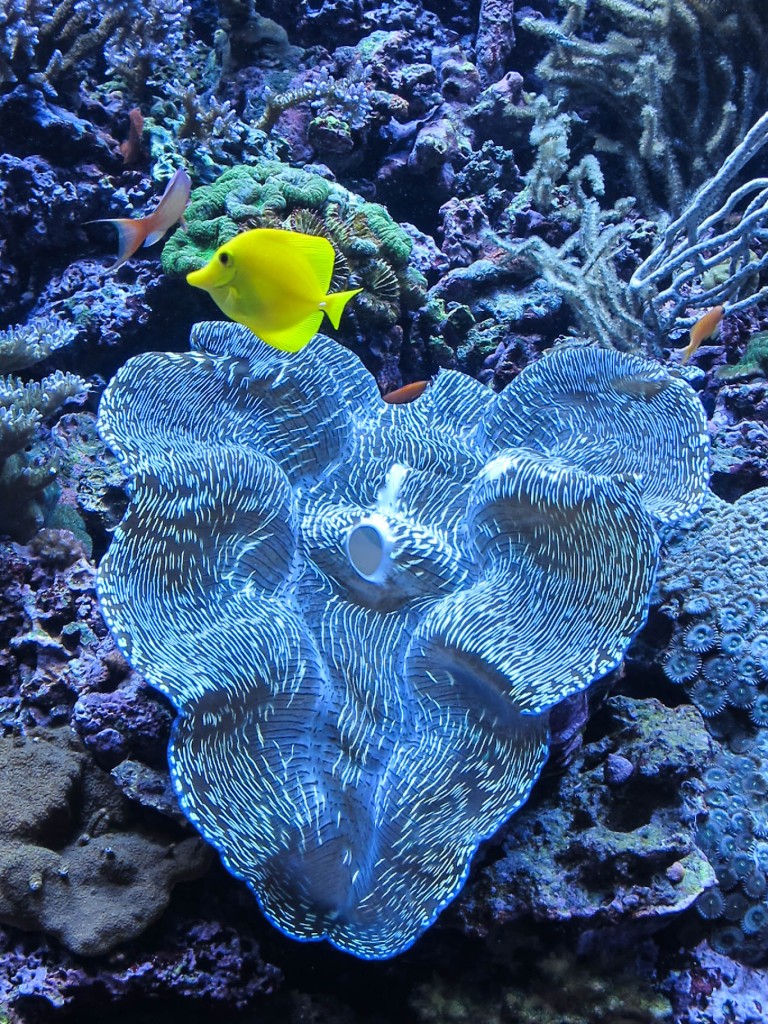 I've been to a couple of excellent aquariums this year, and I found this one to be small but very good, especially appropriate for kids. Fortunately for my kids, my dad loves to explore right along with them.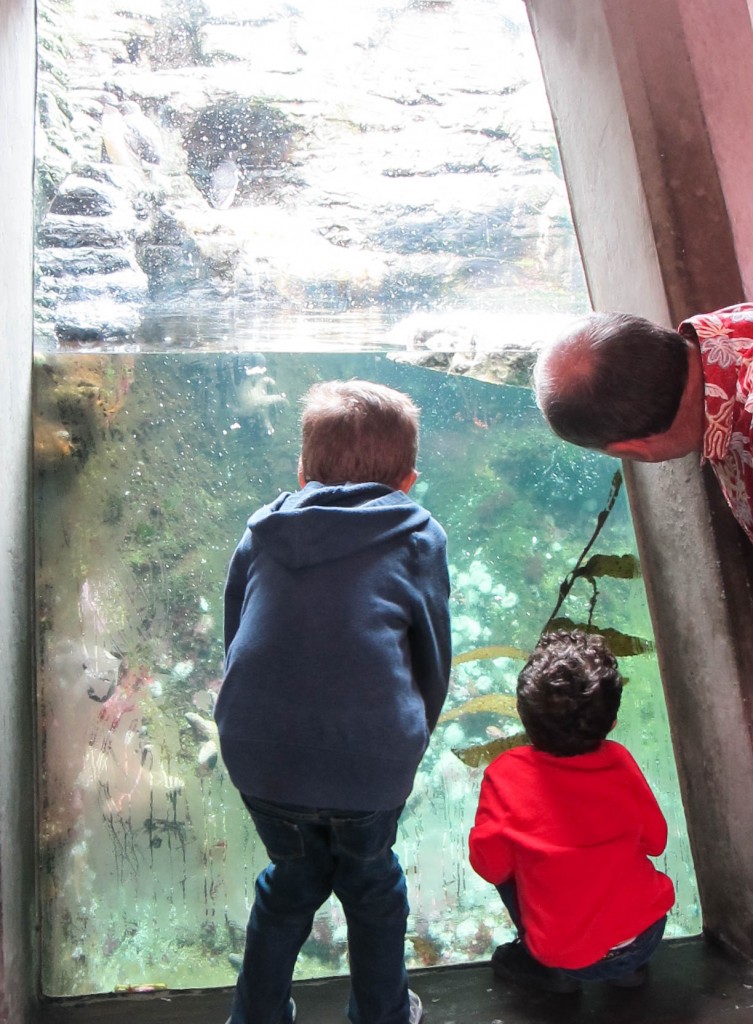 The sea otter exhibit was the highlight. We arrived during feeding time.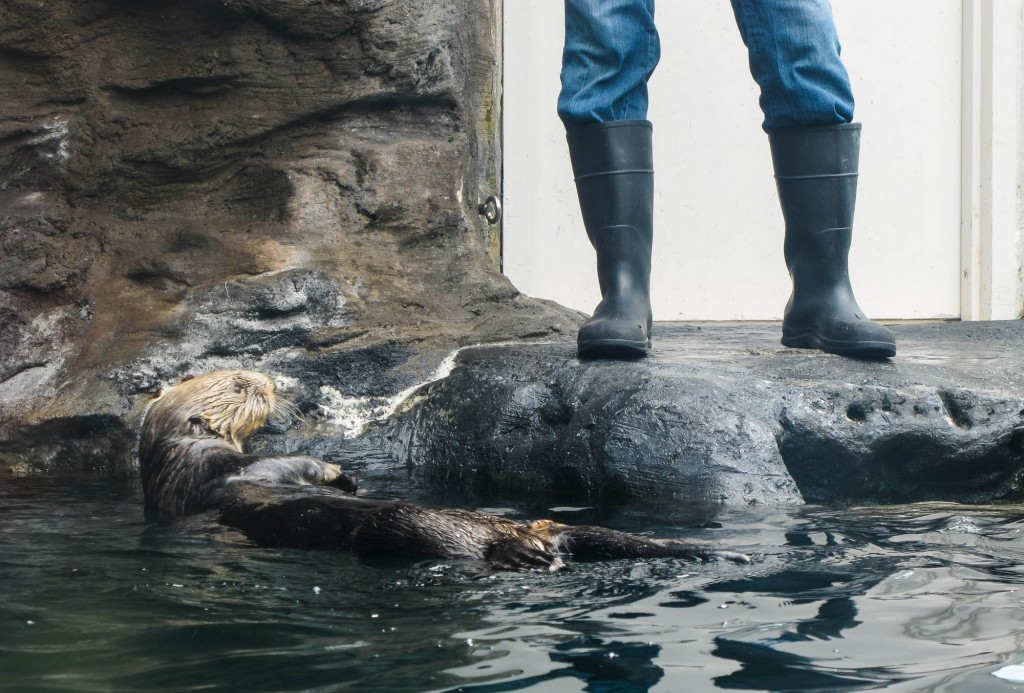 Near the aquarium are several flights of stairs that lead up to Pike Place Market. Because we were there with a toddler (he's still 3 and can get cranky in a split second), we didn't have much time or patience to explore the rest of downtown. We visited the market where, of course, the kids were fascinated by the fish.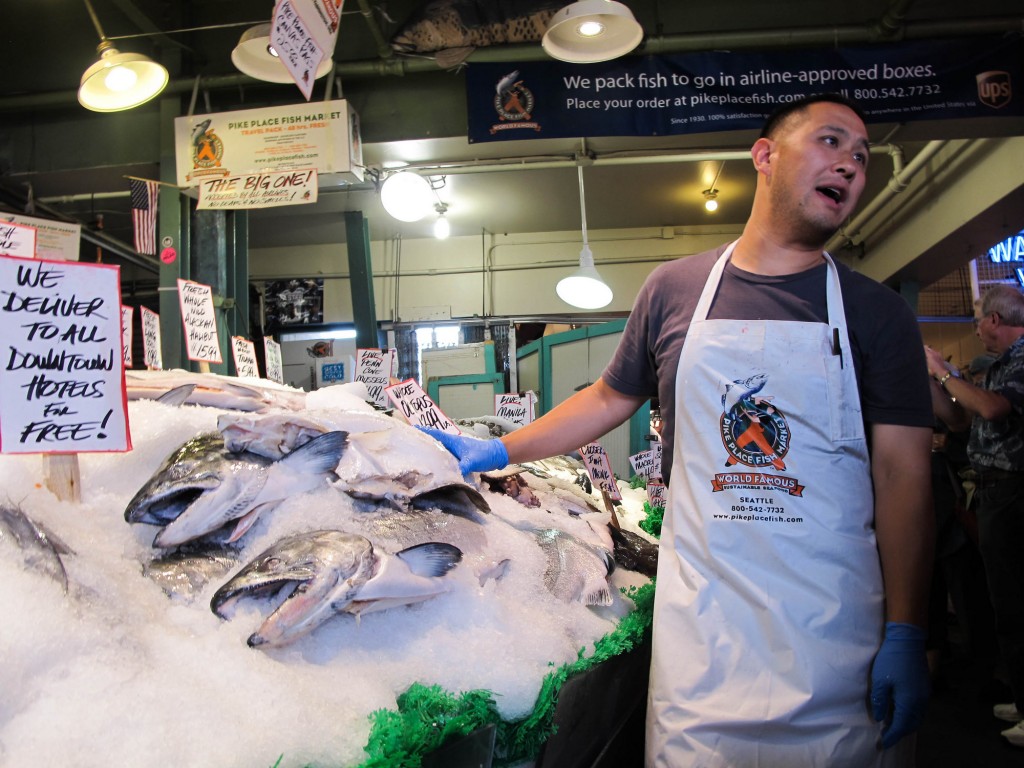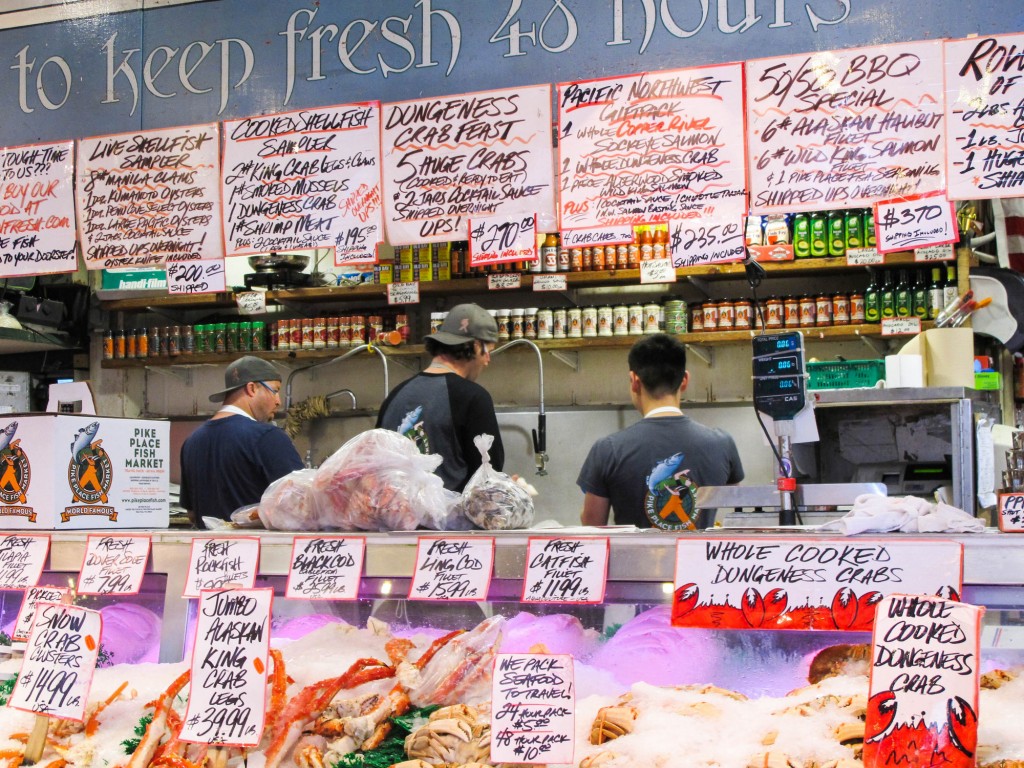 And then we decided to catch the late afternoon ferry. It turned out to be good that we left earlier than I had wanted to. One tip I learned about traveling in Washington is that, because ferries are used for commutes, they have rush hour, too. We heard that the ferry that left after ours had such a large long that people had to wait for the next one, and the traffic leaving the ferry terminal and going down all those small 2-lane highways means that getting home from the ferry can be an excursion in itself.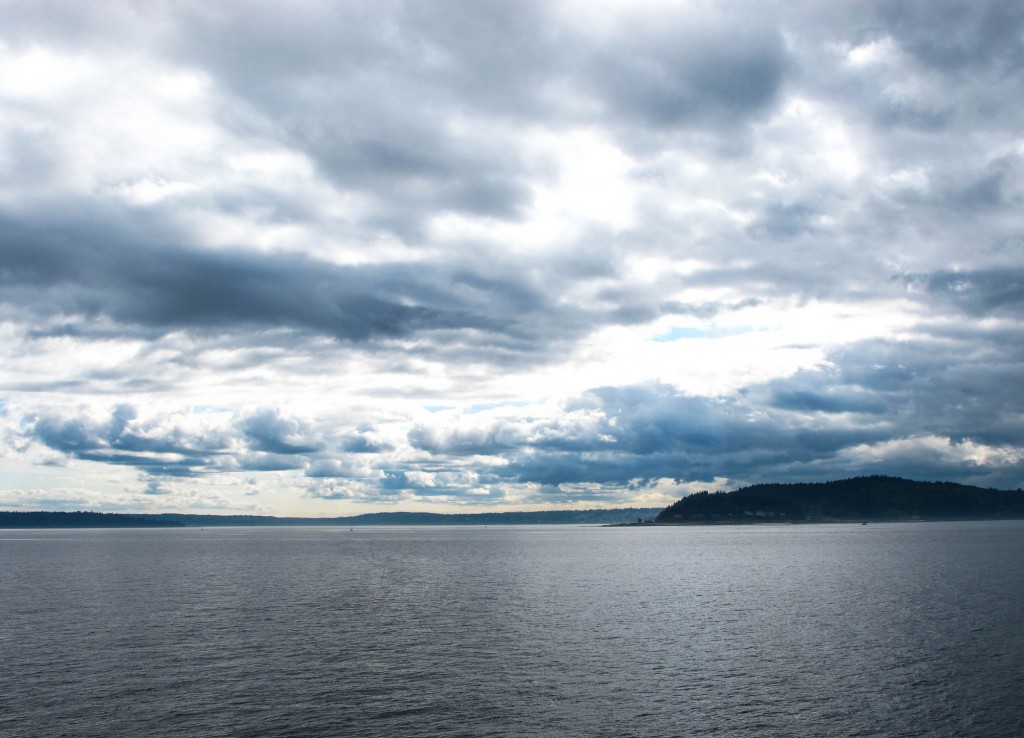 Another highlight of our time was spending a day in the town of Poulsbo. I loved it so much that I started asking how much houses cost there! It's a beautiful town on the water with a nice community feeling. The farmers' market was lovely, with plenty of local organic produce, live music, and pizzas made in a portable wood-fire oven.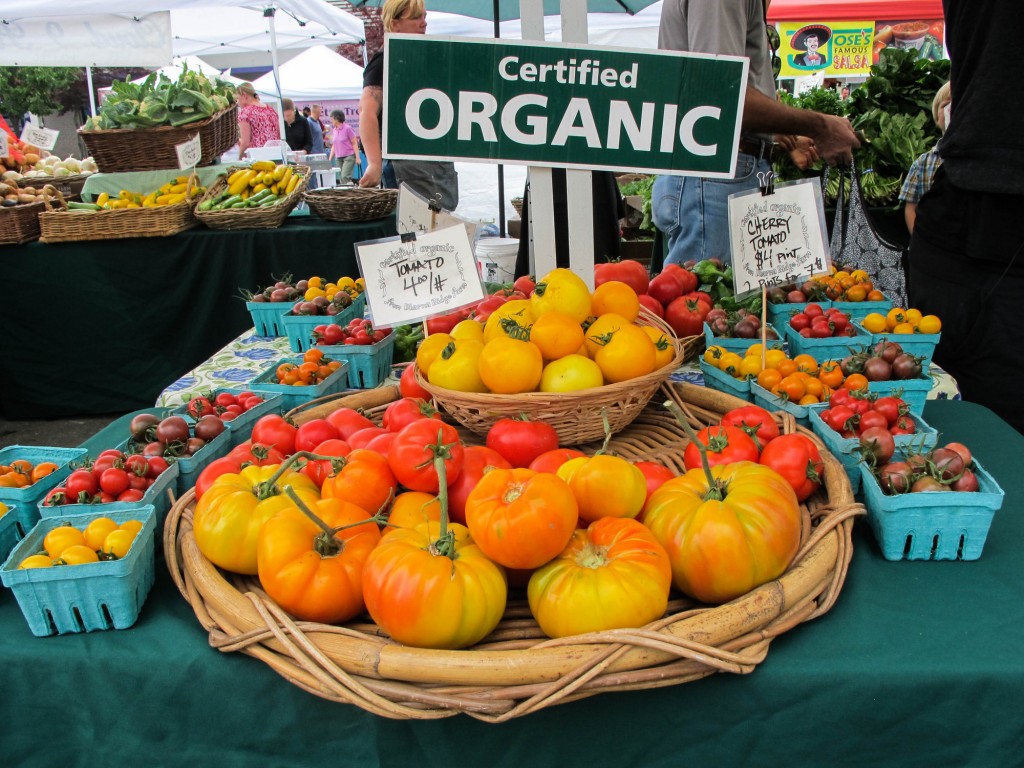 We had ice cream for lunch because, umm, why not?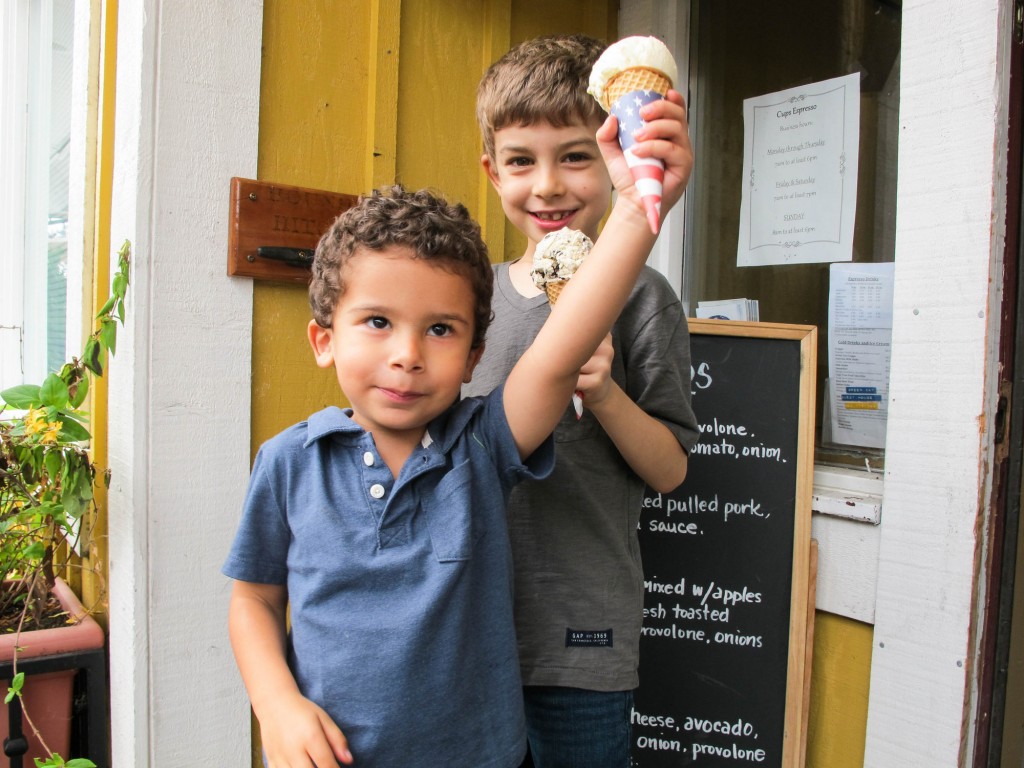 And we took this walk on the water in search of bald eagles that used to live here.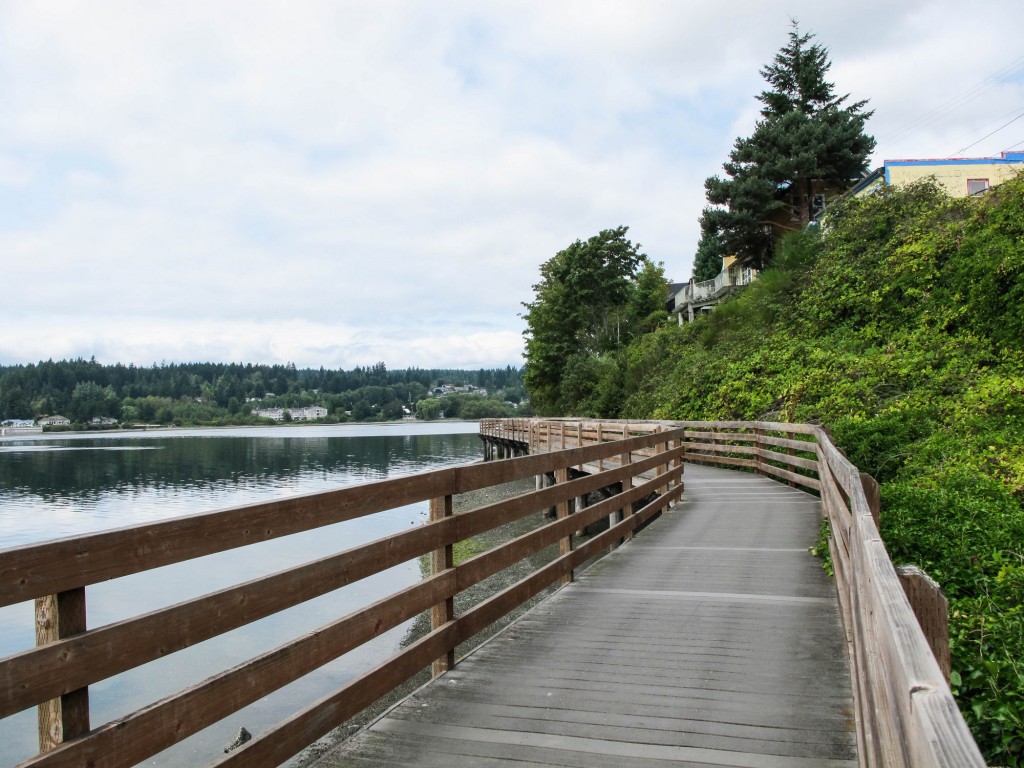 We didn't see any eagles but spent about an hour picking wild blackberries (our second time picking wild berries on this trip).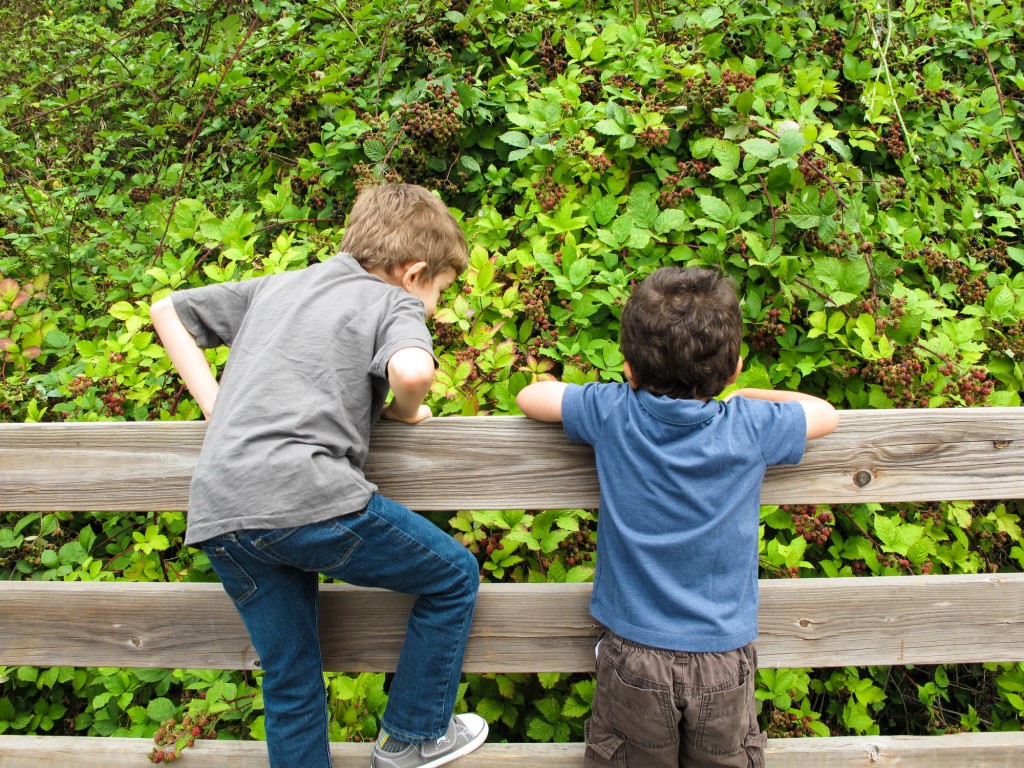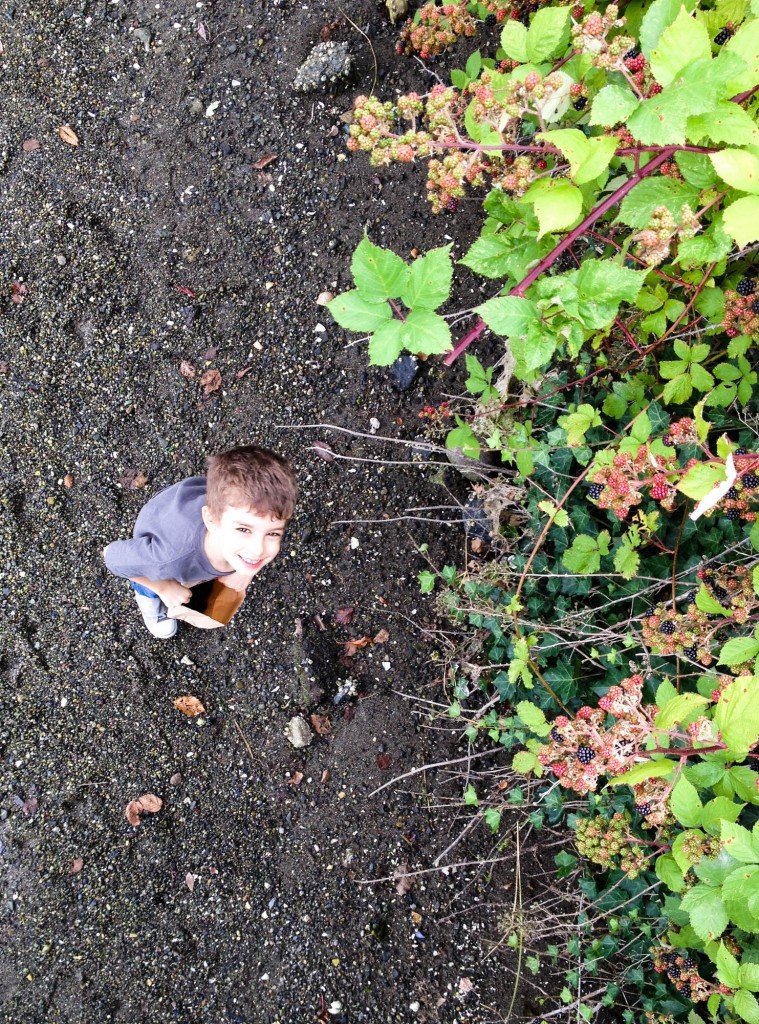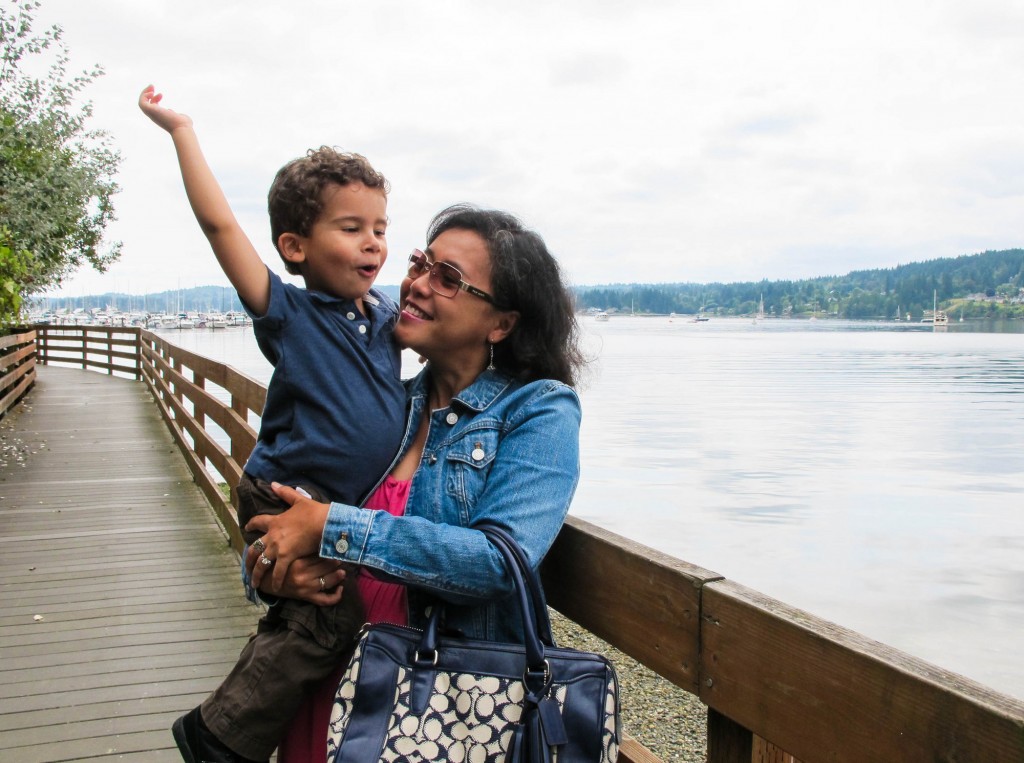 Being on the water was so refreshing…I could have stayed there all day, and my older son seemed to love it, too.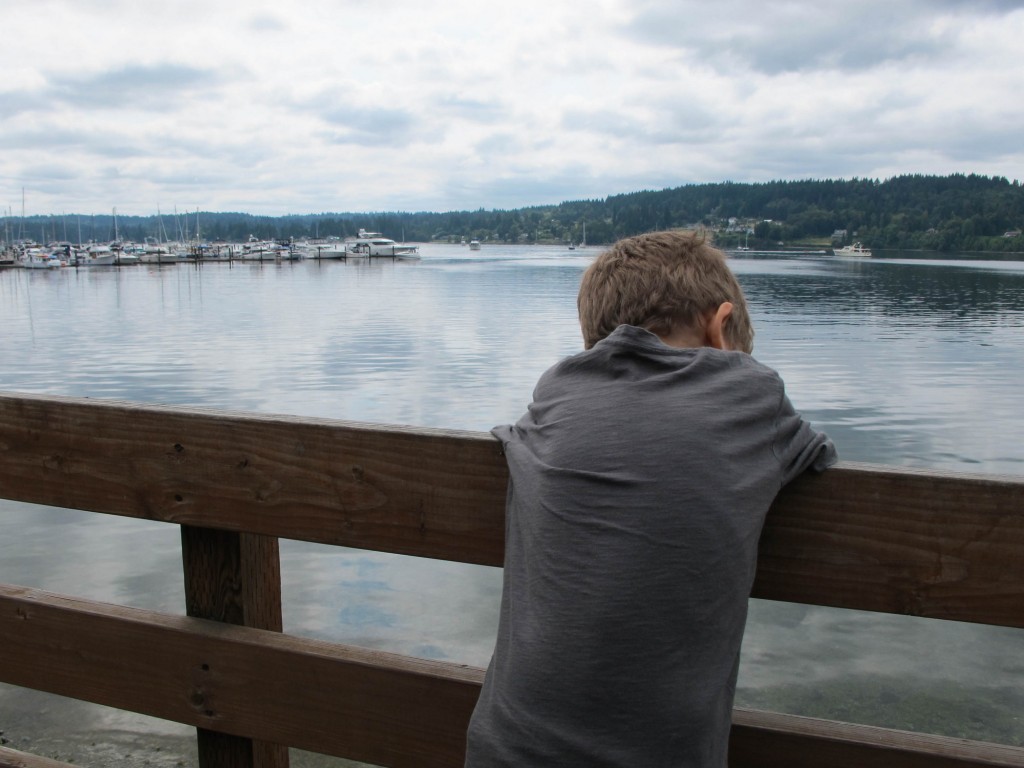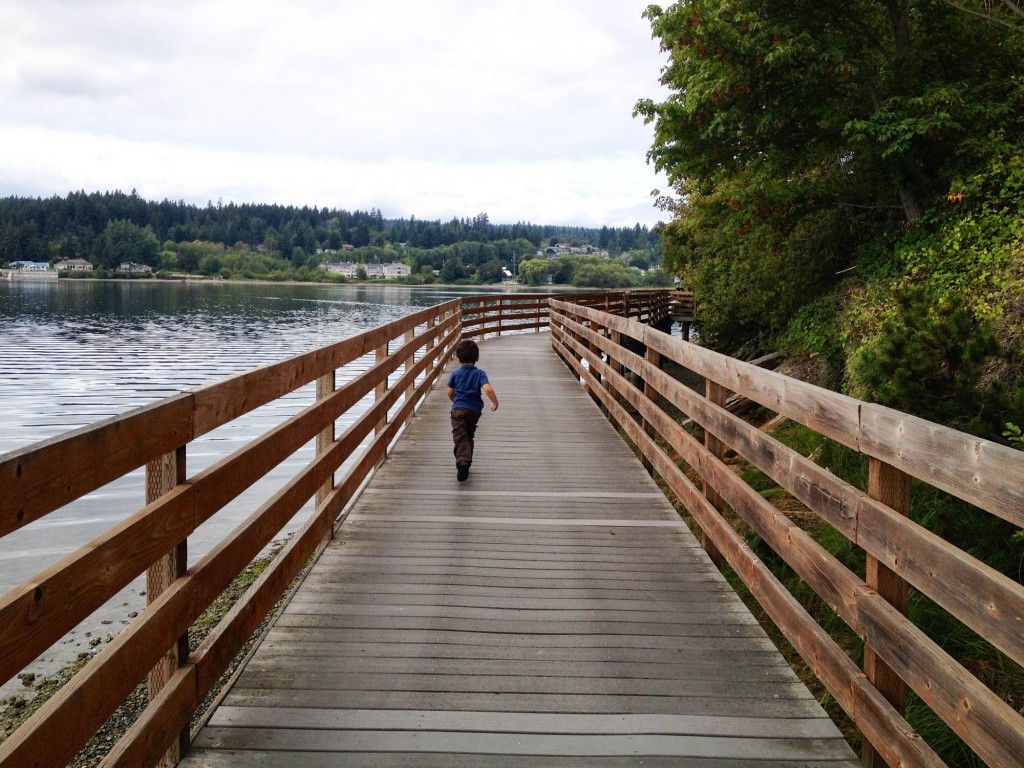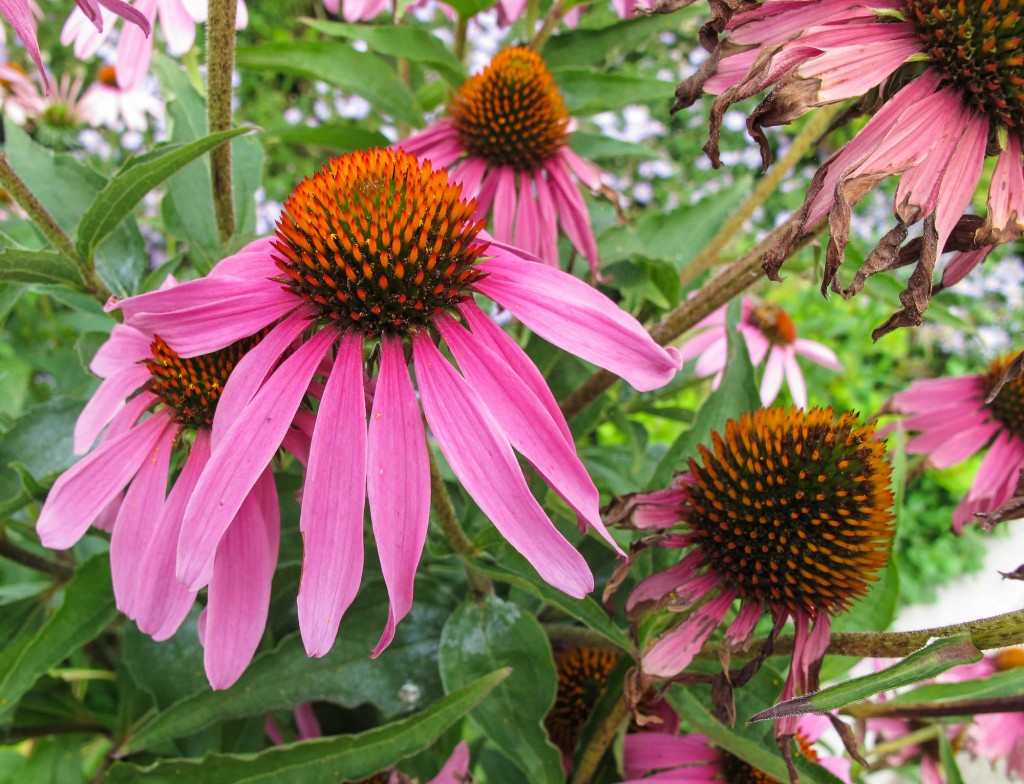 Adding to my sudden interest in living in Washington was the view from old friends' house, where we had dinner one night, but the clouds mostly obscured what would be a dramatic view of snow-capped peaks.
On a free afternoon, we drove just outside town to see bald eagles and then visited Scenic Beach State Park, another park that made me envious of all the nature that's practically in people's backyards. Scenic Beach State Park sits across from the Olympic Mountains (although the clouds mostly obscured the view) and seems to be popular with local people who like to get out on the water.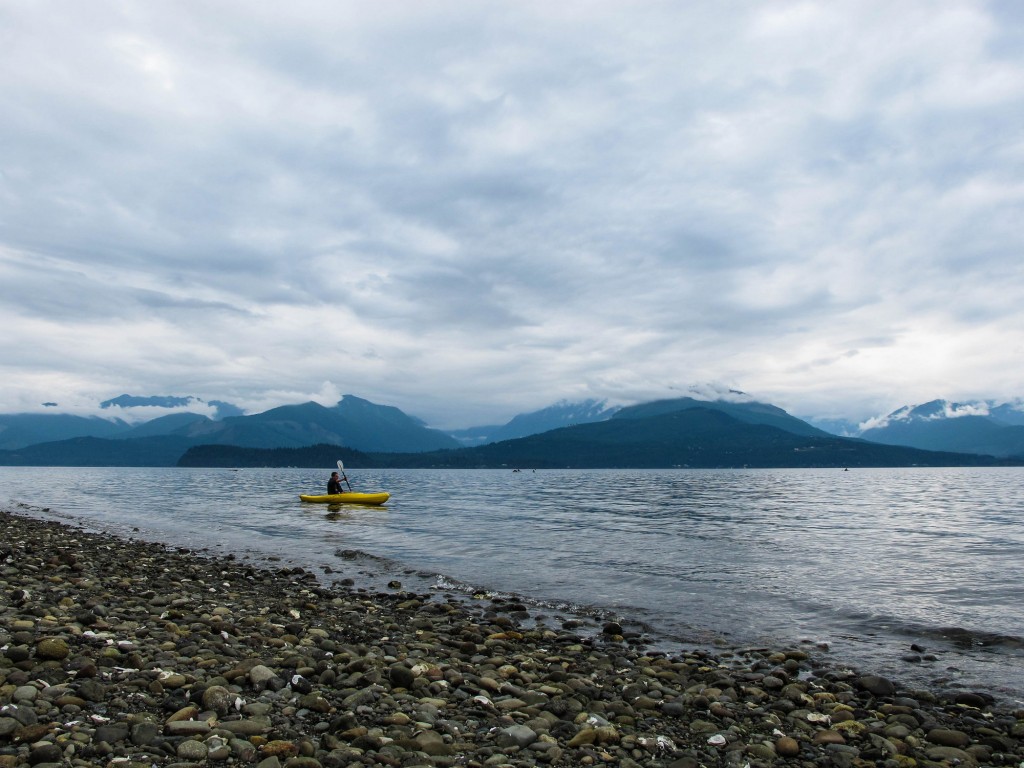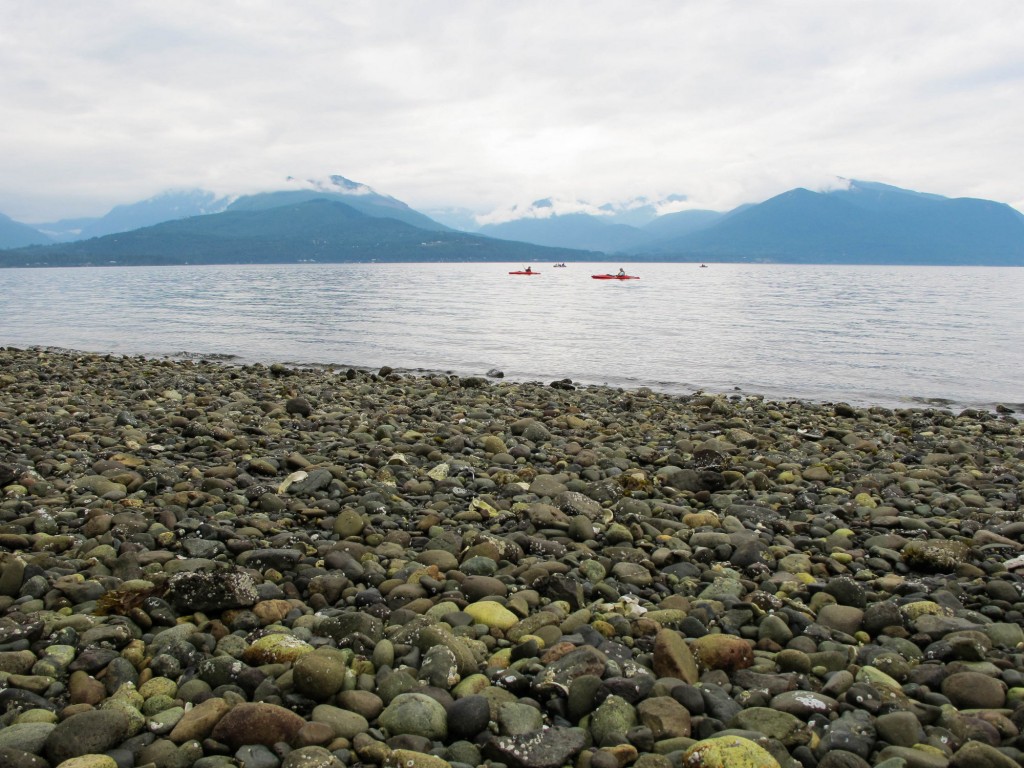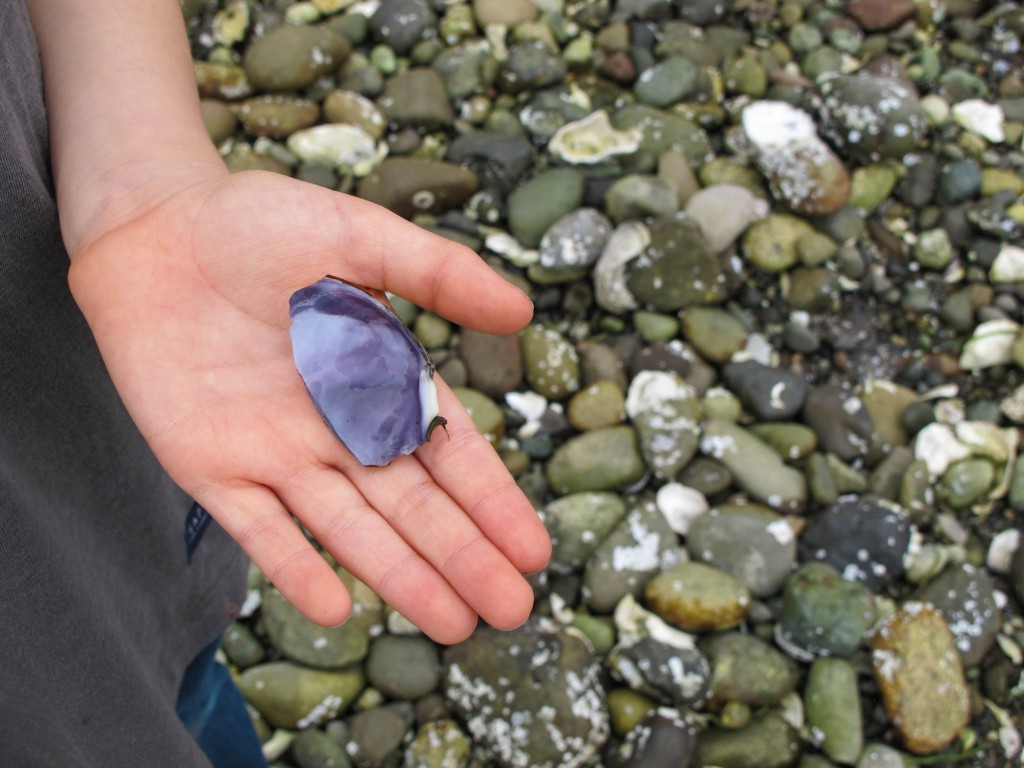 The kids went crazy with all the clams and mussels they found on the beach.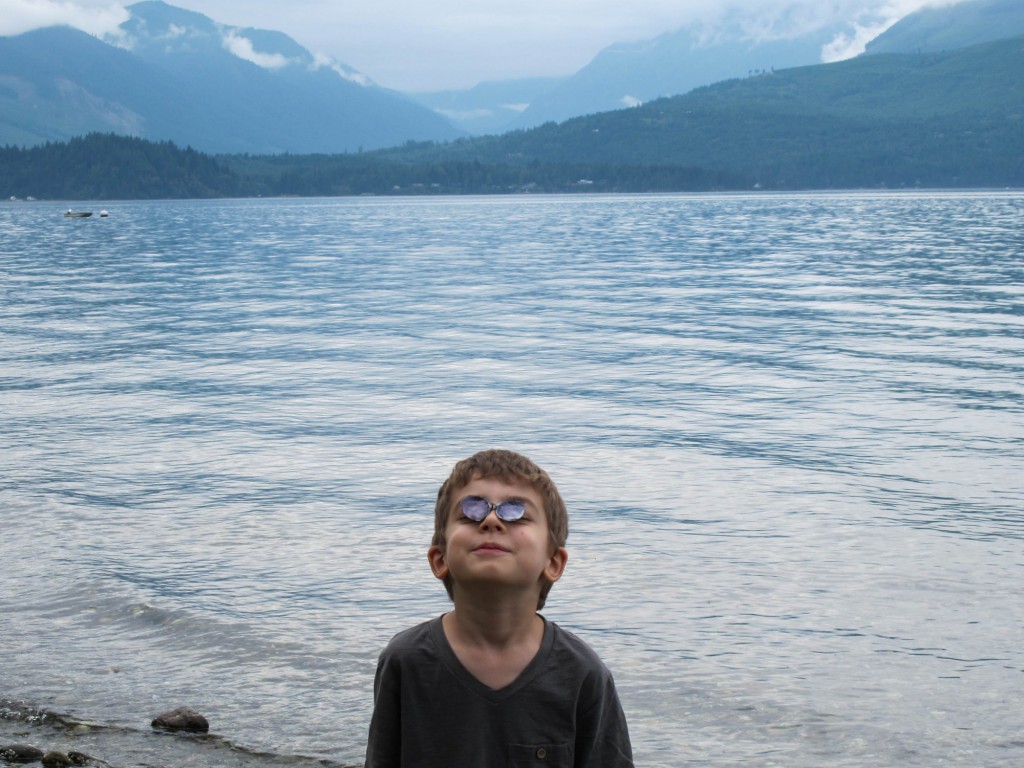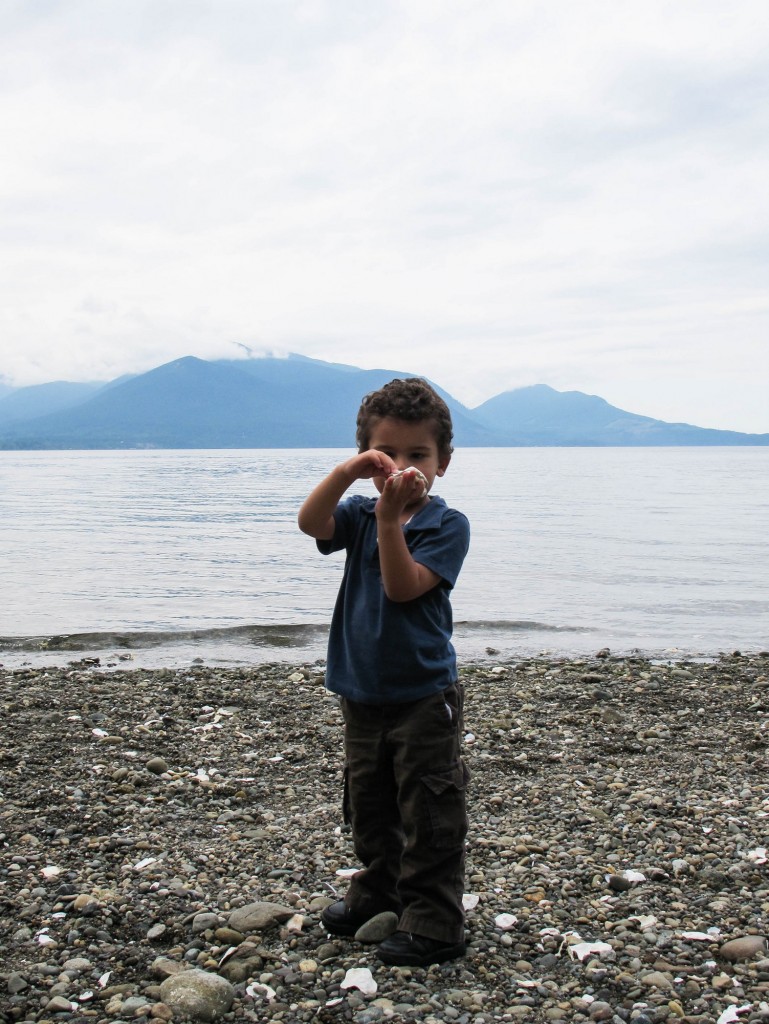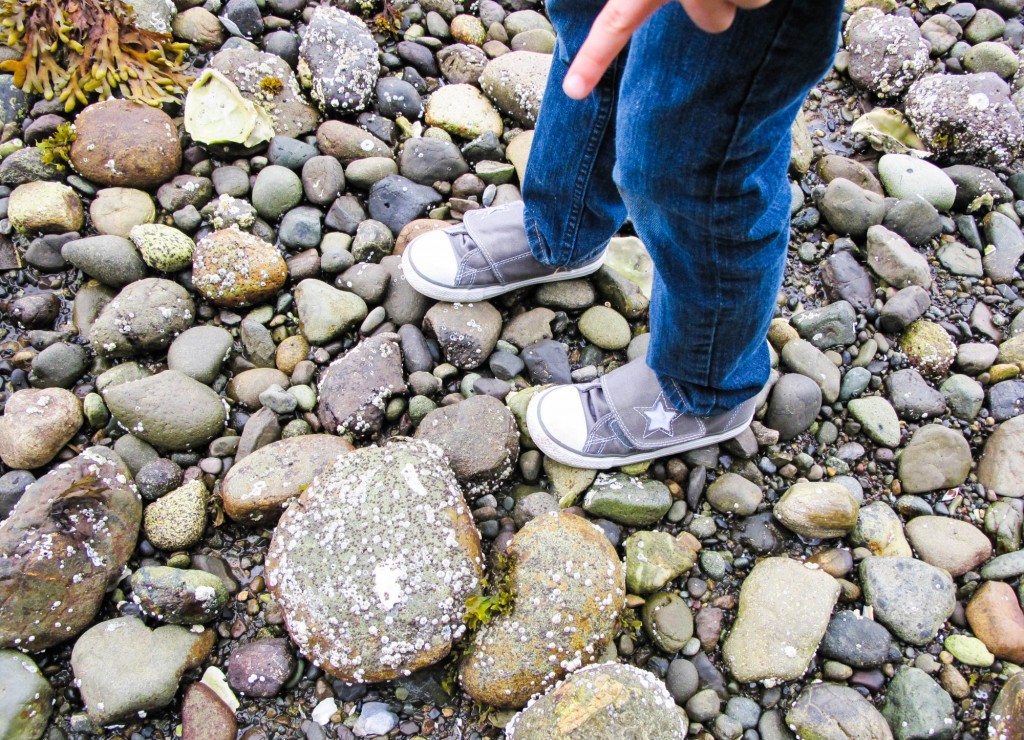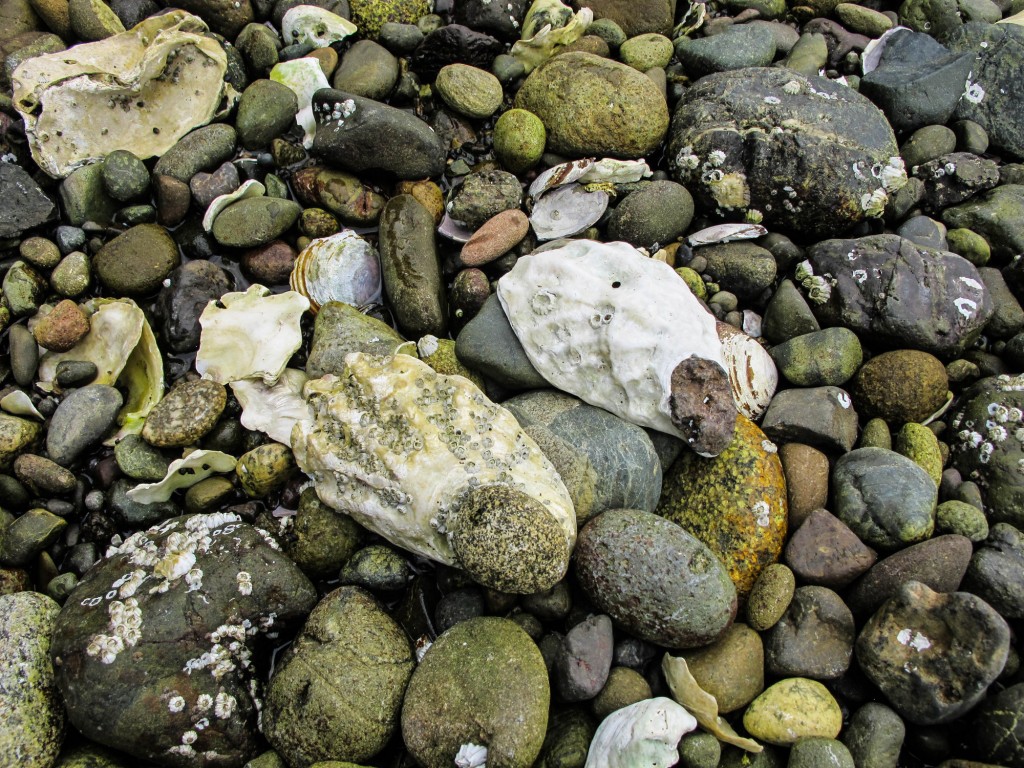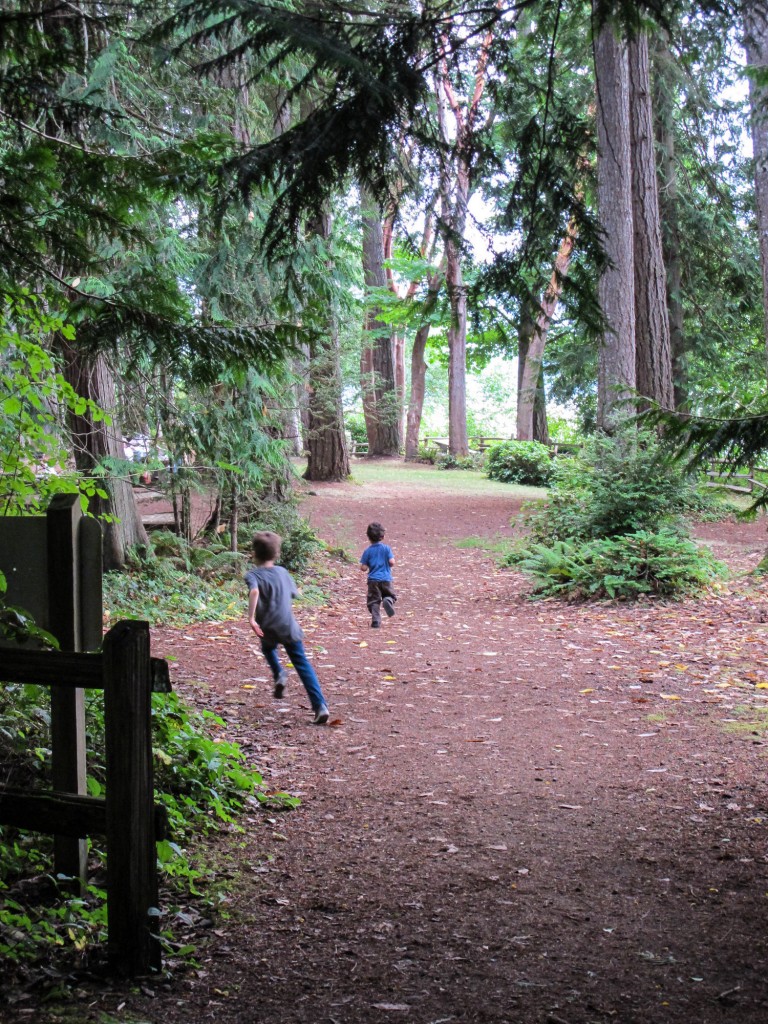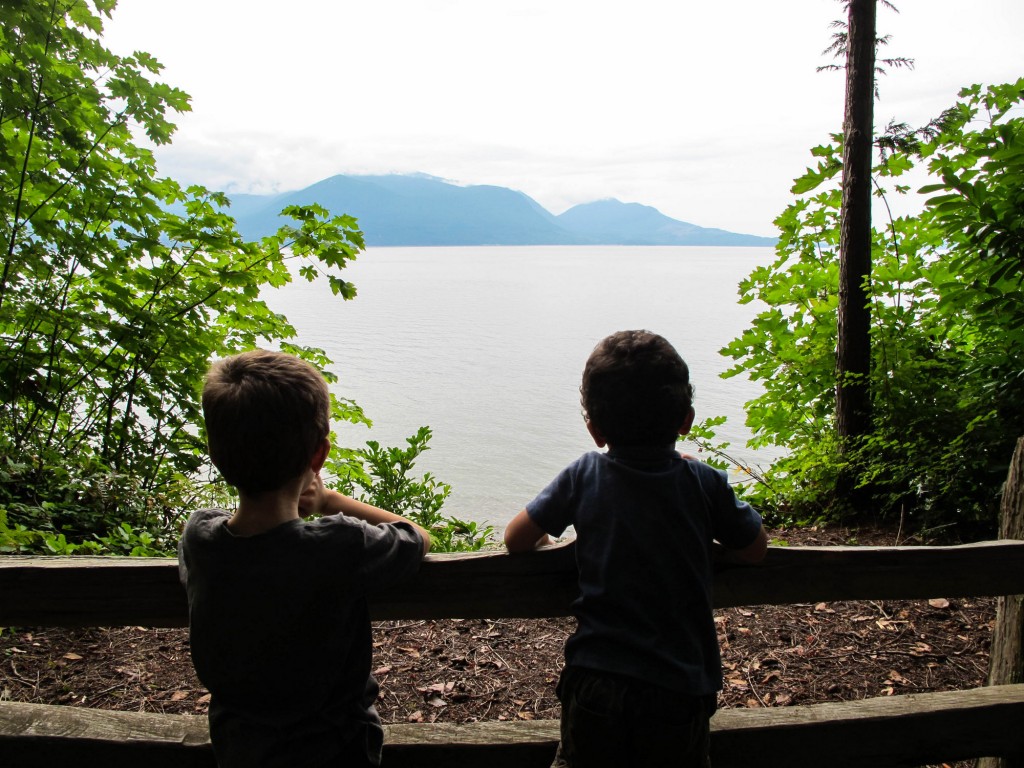 After all those days of cool, cloudy weather, we finally got a day of sun on the morning of our departure, and we squeezed in a little more outdoor time. When living in Washington, the city park looks like this, with a lake and pine trees and hiking trails all around. I've forgotten the name, but it's a city park in the town of Silverdale.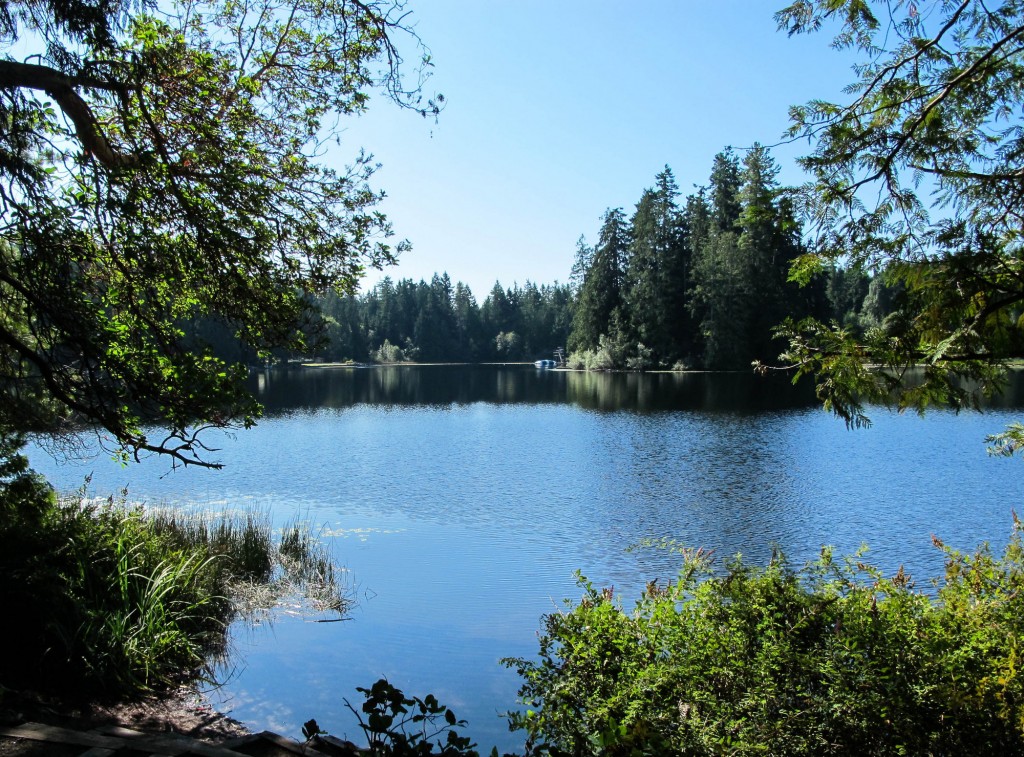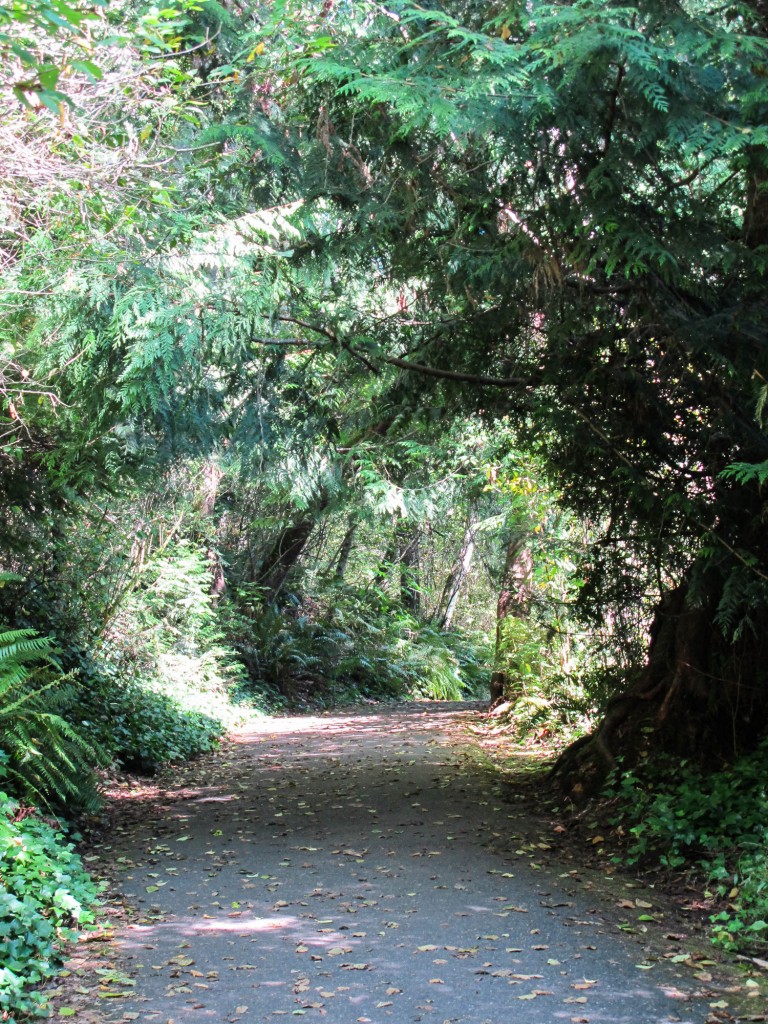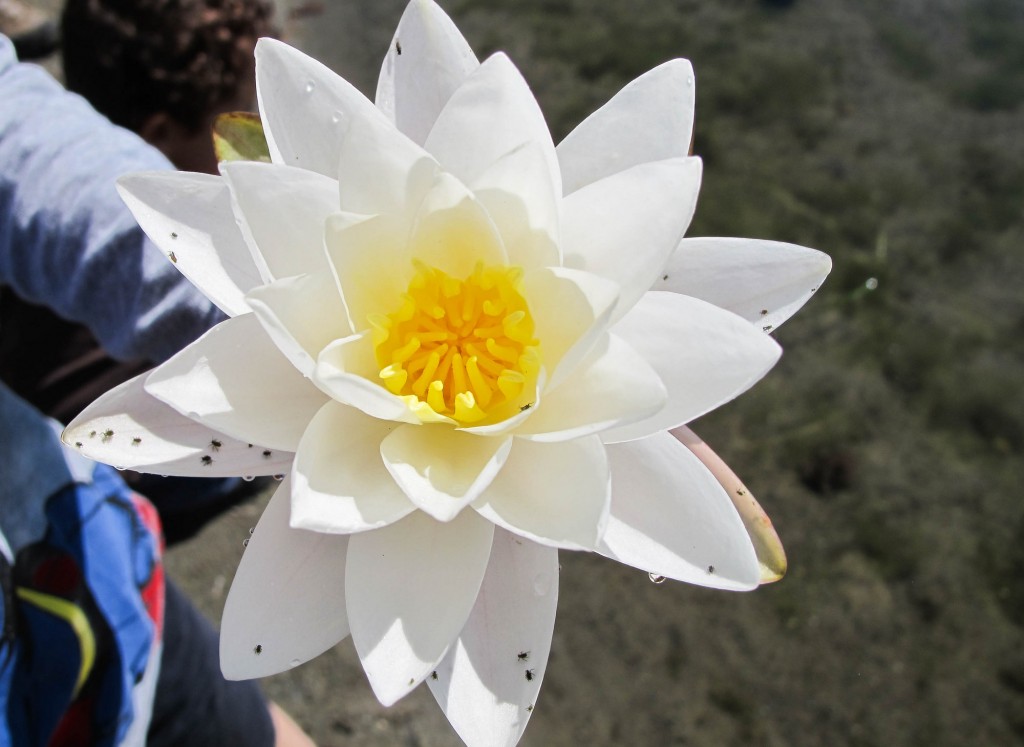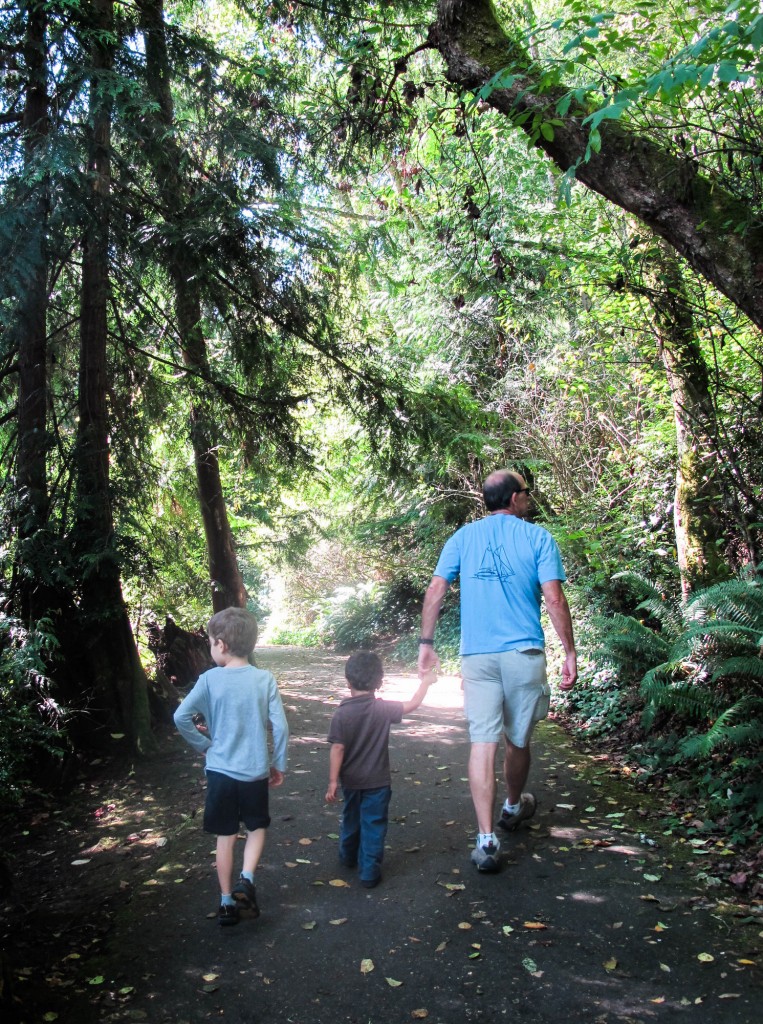 It was such a nice trip, and I can't wait to go back! On the agenda for next time: Mount Rainier, an overnight stay in Seattle, spotting more eagles, and revisiting all these places when there are clear views of the mountains.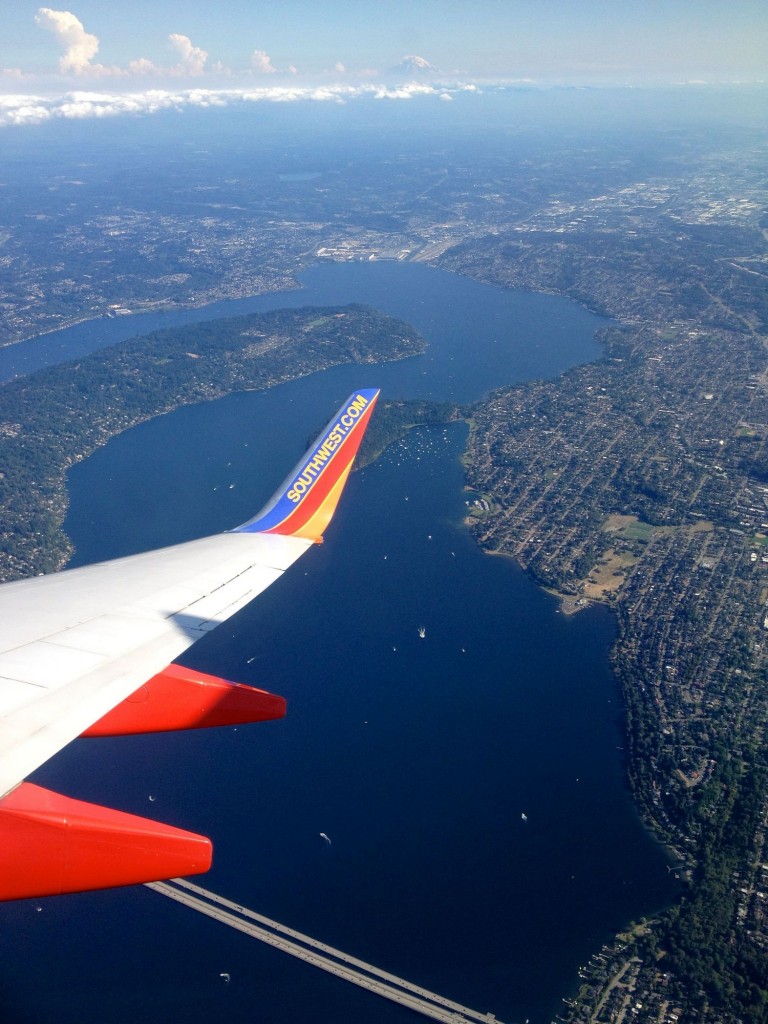 Have you been to Washington? Any recommendations for our next Washington family trip? 
What fun things do you enjoy when you visit family?