You already know that I love California wine country, including the ridiculously beautiful Napa Valley. Every November, I take a day to head over there (it's just over an hour from my house) to see the fall colors in the vineyards. Here's a glimpse of what I was treated to in years past: blazing yellow, orange, red, even purple shades–each type of grape showing a different color.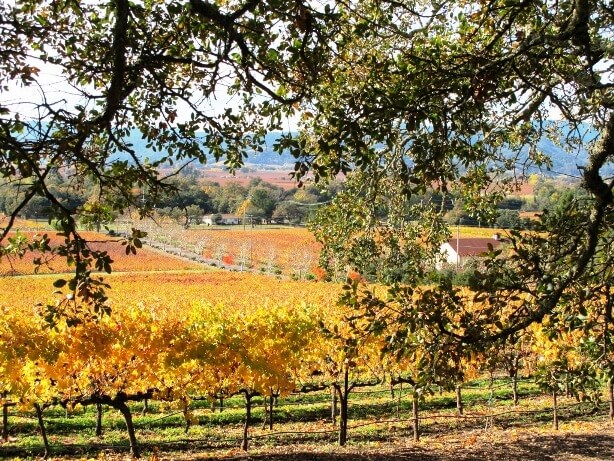 This year we made plans to go to Napa to see the colors on Veterans' Day, a day when we didn't have to work and my older son didn't have school. We had a great time , but due to stormy weather and our kids' appetites, the little getaway ended up being (a bit) more about food and less about the colors in the vineyards! We didn't taste wine, but if you're interested in where to do that, try Cliff Lede near Napa, Clos Pegase and Bennett Lane near Calistoga, and the tasting rooms in Downtown Napa.
To begin our fall day trip to Napa Valley, we headed straight for Downtown Napa and settled in at Gott's for lunch. This diner combines old style diner atmosphere with a contemporary twist on the decor and food.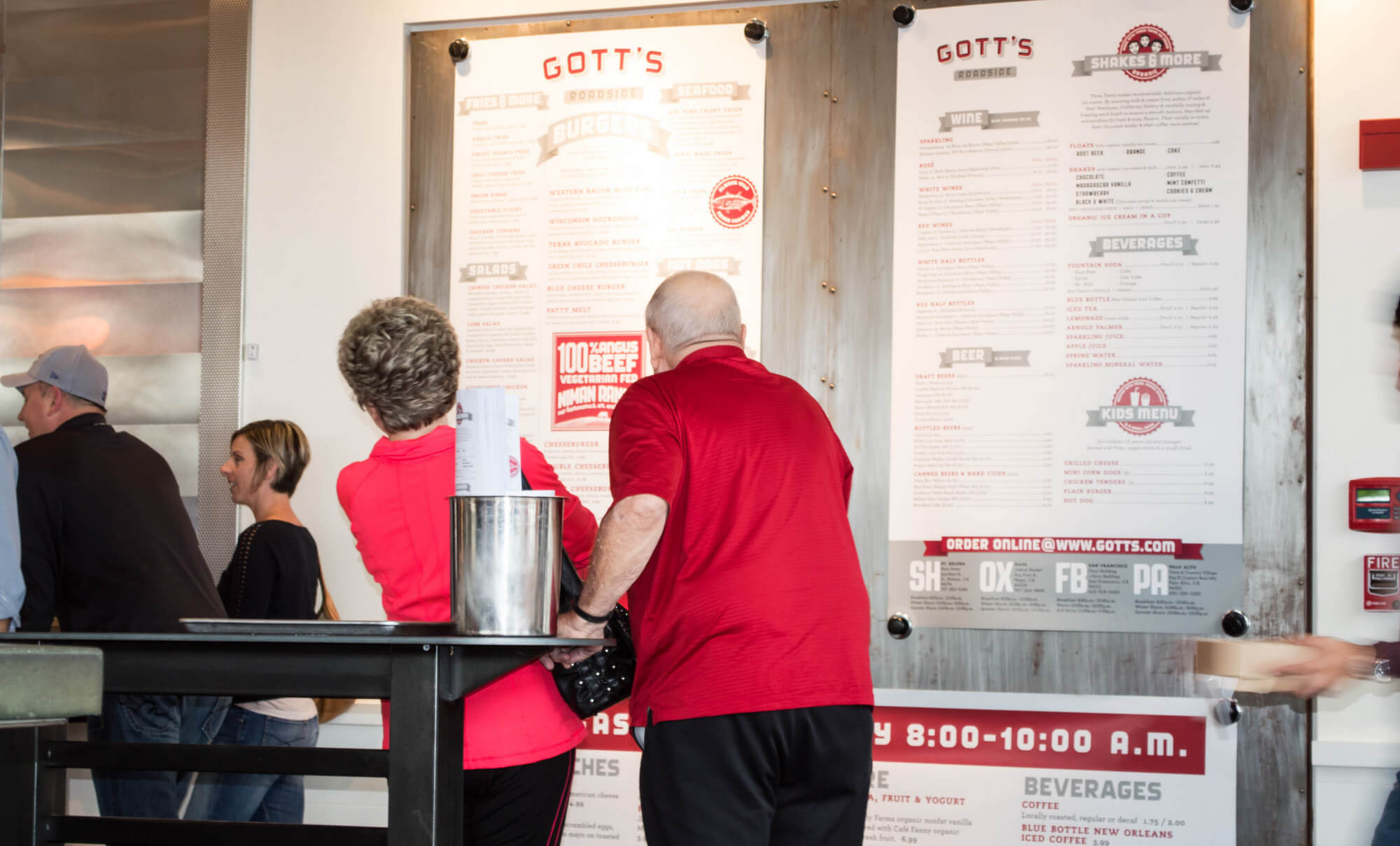 Gott's Roadside is our go-to place when we're with our kids in Napa Valley (two locations in Napa next to the Oxbow Public Market and in St. Helena on Hwy 29) and San Francisco (a super convenient location at the Ferry Building).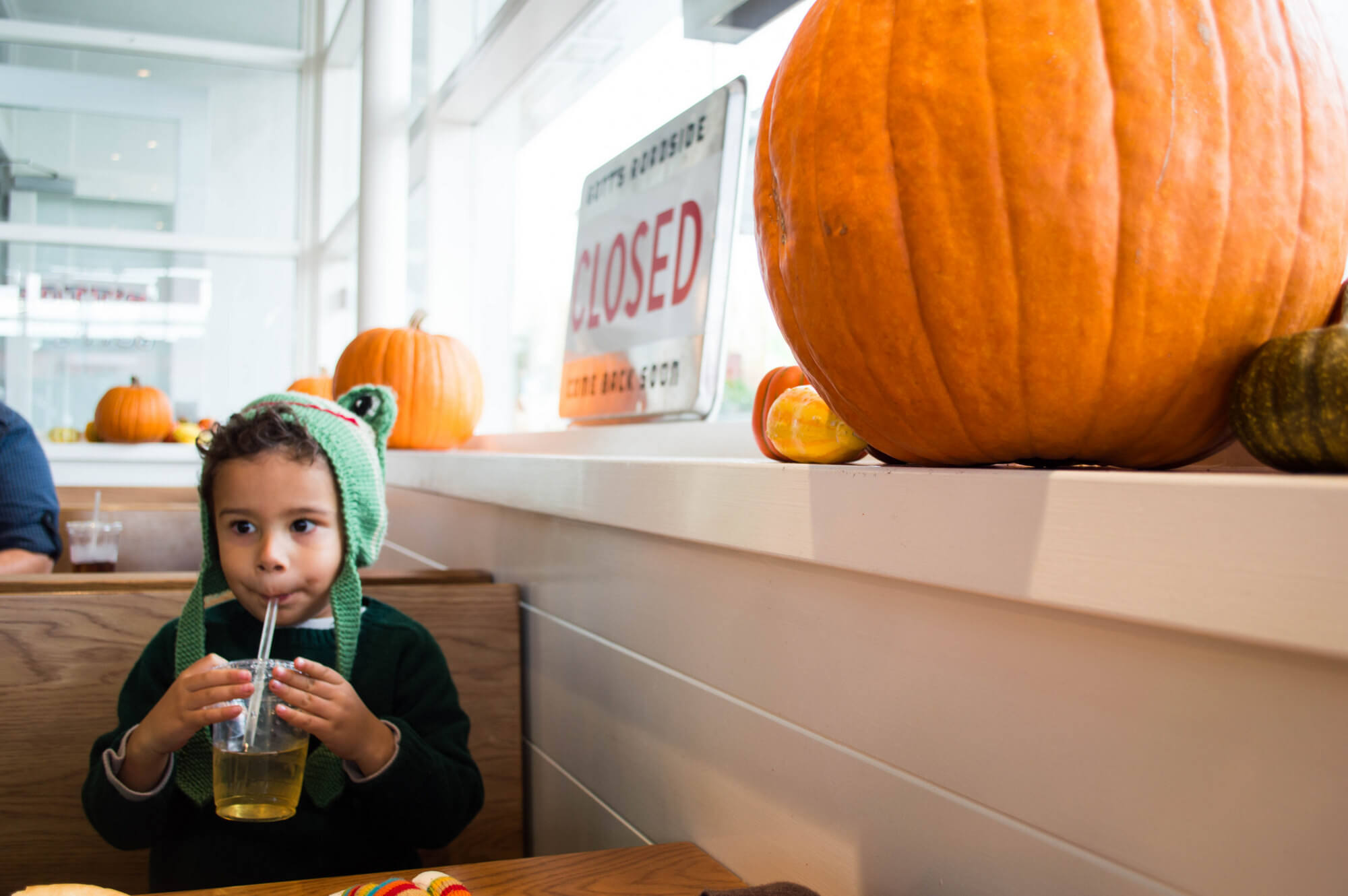 I forgot to take photos of the food, but let's just say that we all enjoyed our little lunch…it was quite unlike our usual healthy, meatless meals. The juicy chicken strips with fries and veggie sticks was the perfect meal for my kids, the spicy and tangy BBQ chicken sandwich with cabbage and cauliflower slaw was my excuse for not ordering the fish tacos yet again, and my husband's burger was his last meat-heavy meal before going back off meat. Everything was delicious.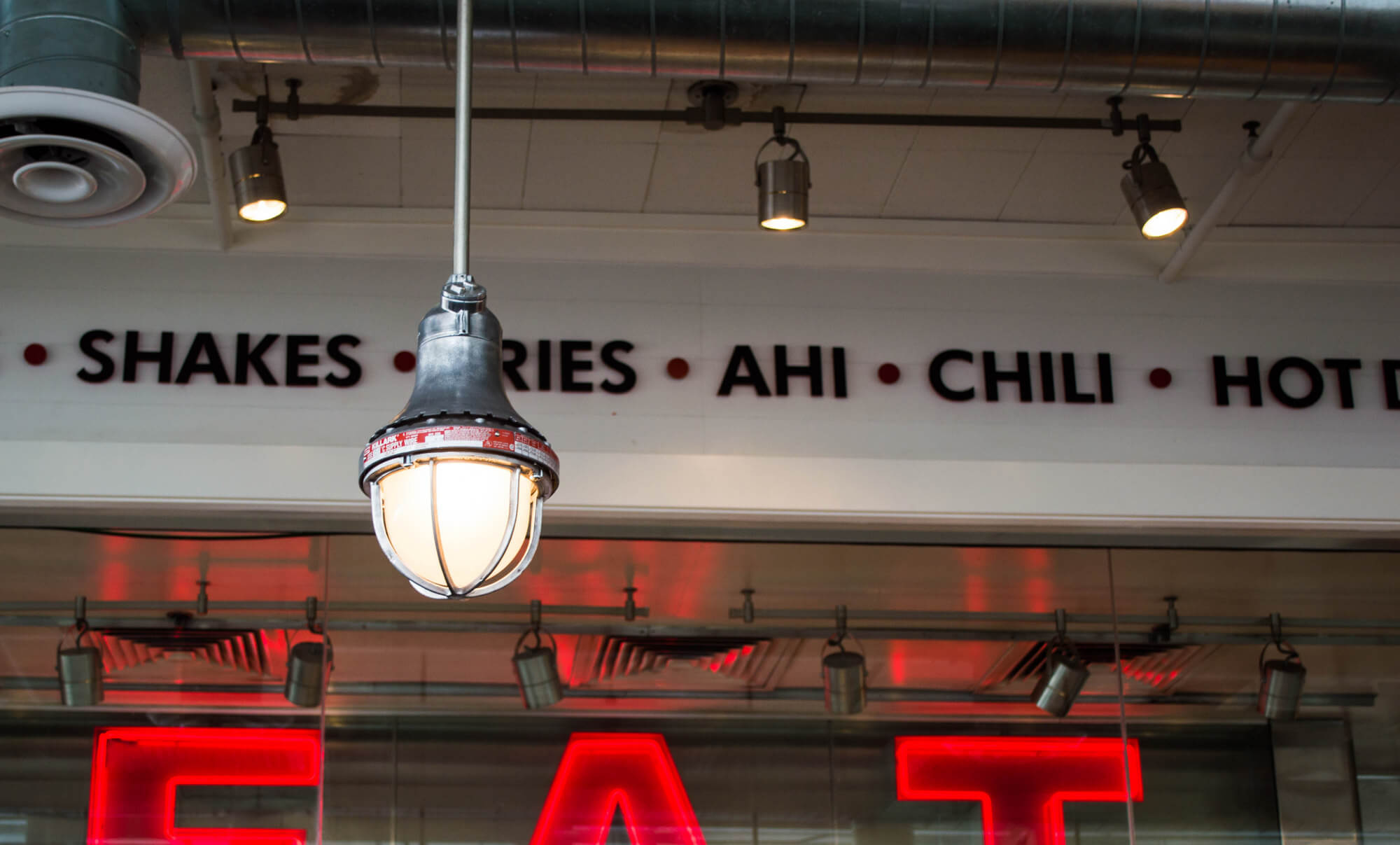 The little strip of Downtown Napa where Gott's sits is a great place to start a Napa Valley day trip. Abundant free parking can be found at the Oxbow Public Market, and the restaurants' gardens are right there.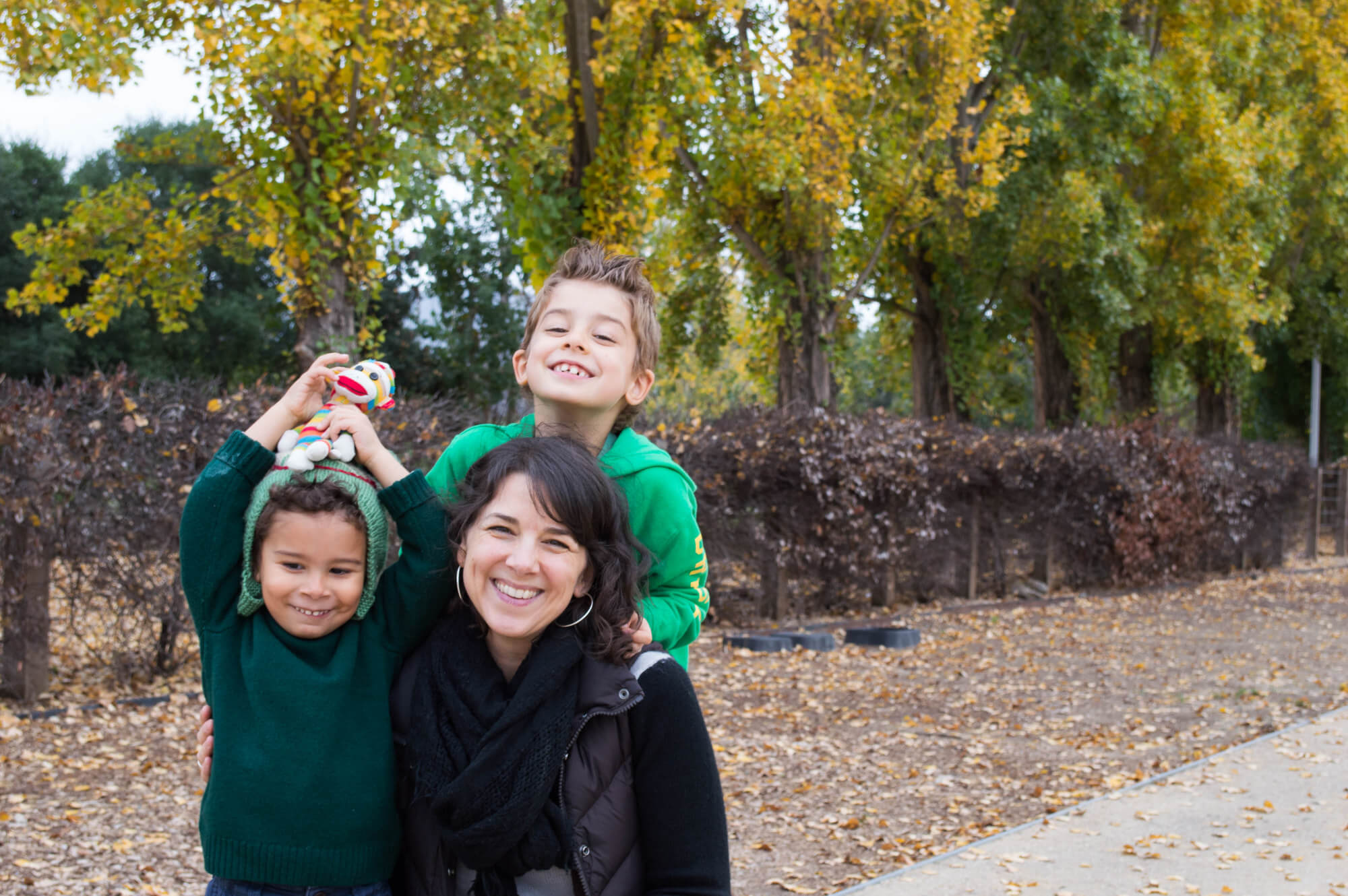 The inside of the Oxbow Public Market is always a treat–shops and restaurants change occasionally, so the market is a bit different every time we visit. One thing that has not changed is Hog Island Oyster Co., a branch of the restaurant from the coast. It's always packed.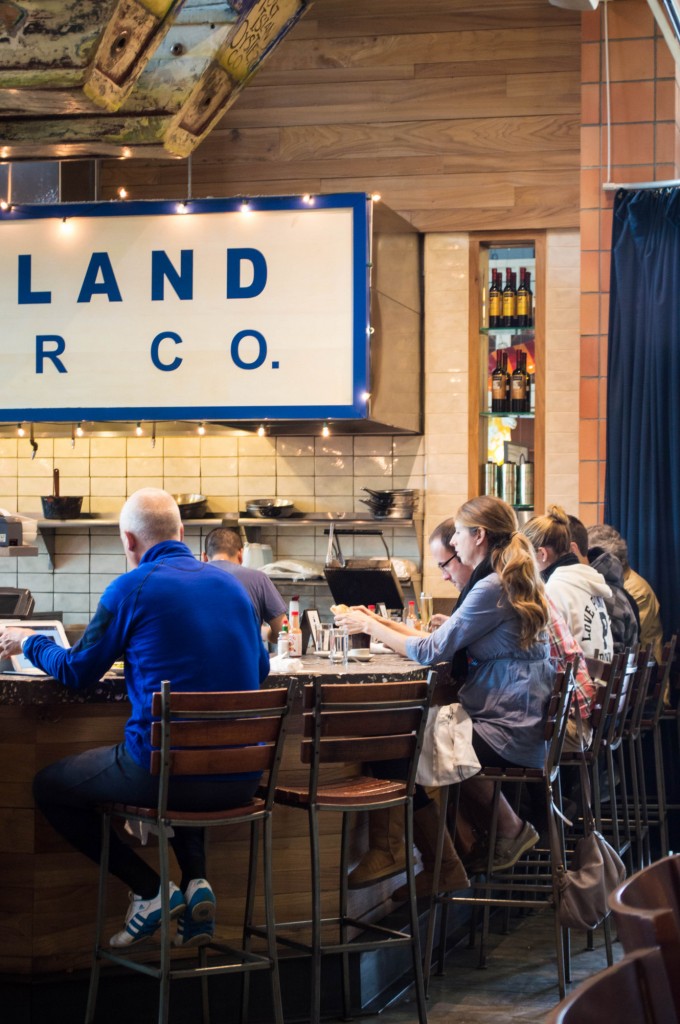 Kara's Cupcakes makes beautiful cupcakes in a range of interesting flavors like passionfruit or peanut butter. My kids just got vanilla, but it was that perfect, not-too-sweet vanilla laced with vanilla bean.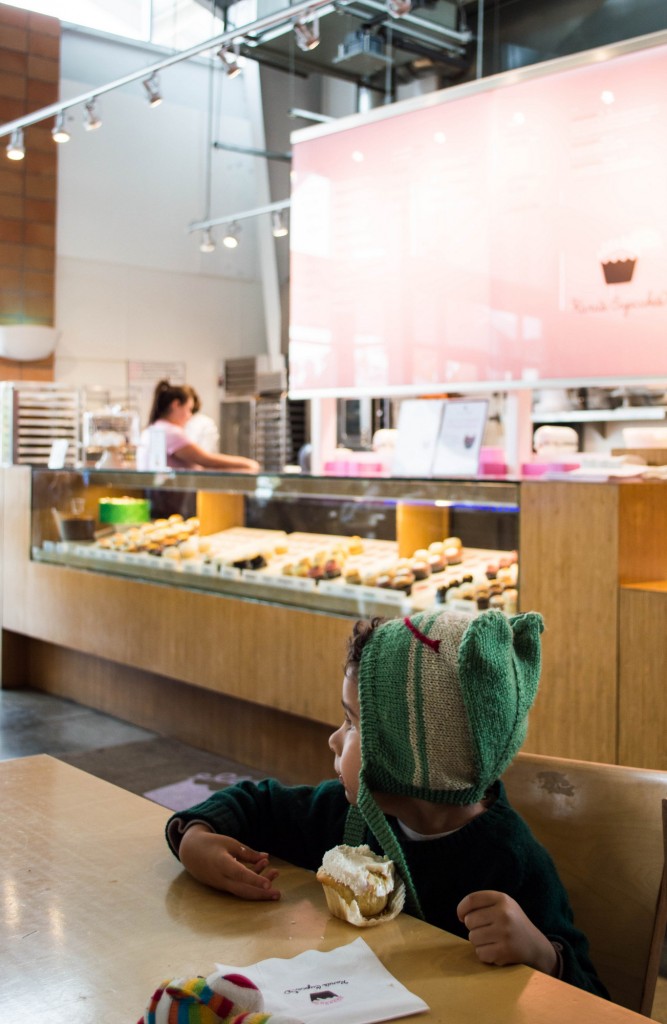 There are also exquisite mini cupcakes in case you want to try a few or you don't want to eat a whole one. My mini chocolate caramel cupcake had a caramel center and was topped with chocolate ganache and sea salt. Oh man…so good.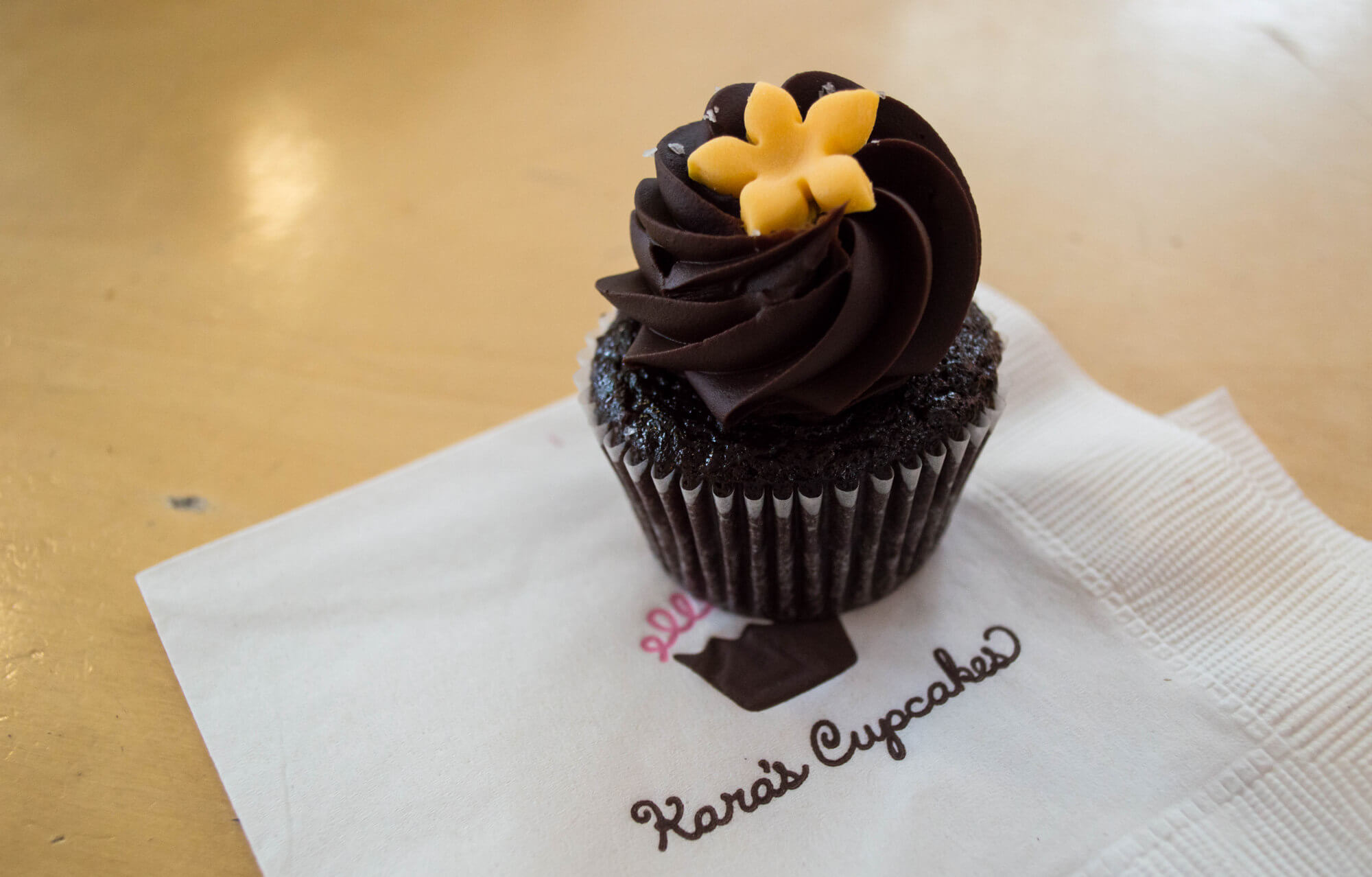 Another place for treats is the Ca'Momi pasticceria–check out the selection of organic Italian pastries in that glass case.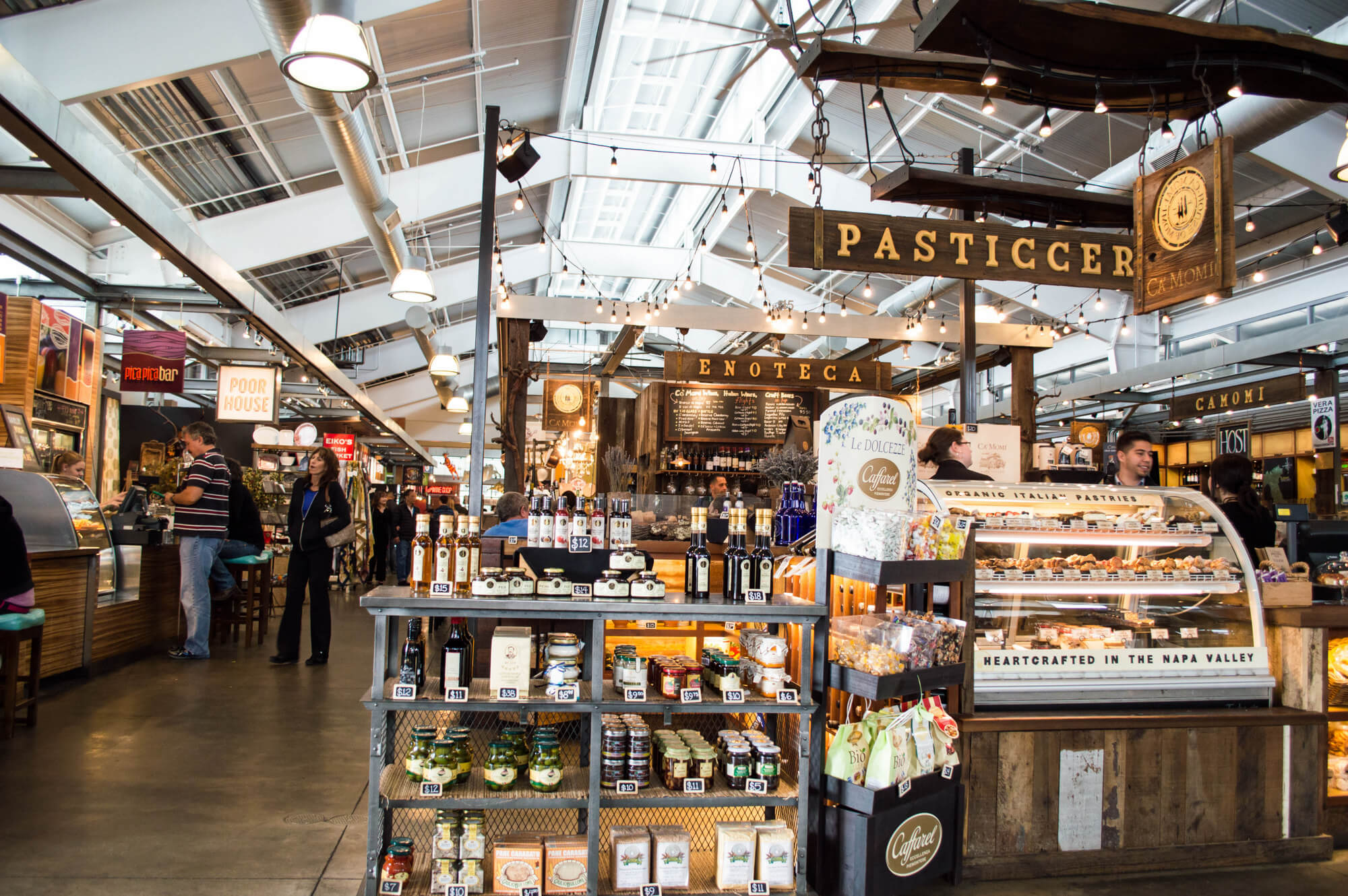 Some new-to-me additions to the market are Napa Valley Distillery, Eiko's at Oxbow, Cate & Co. gluten free bakery, Marshall's Farm Honey, The Monkey Flower Group, Napastak (high-end cooking gifts and epicurean delights), and Standard News & Books. The restaurant and wine bar Carpe Diem will open a location in the market soon after its historic building in Downtown Napa was badly damaged in the recent earthquake
After filling our tummies with too many tasty treats, it was time to look for the leaves.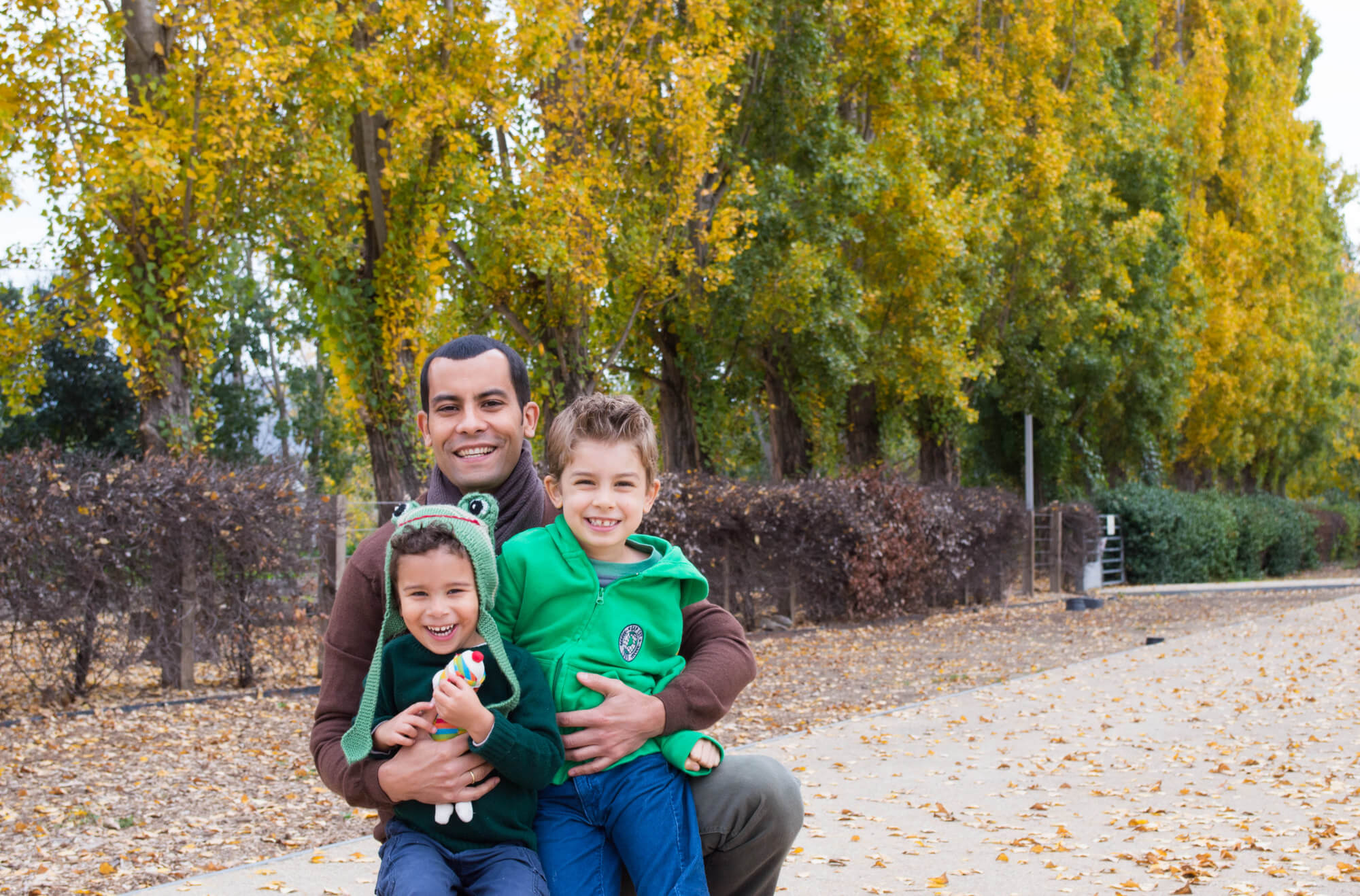 Just outside of town is the beautiful Silverado Trail. This 2-lane road winds up the valley to the east of the larger Highway 29. We didn't have great weather or light this day, but I loved seeing those shades of yellow, orange, and red on the hillsides as we drove past.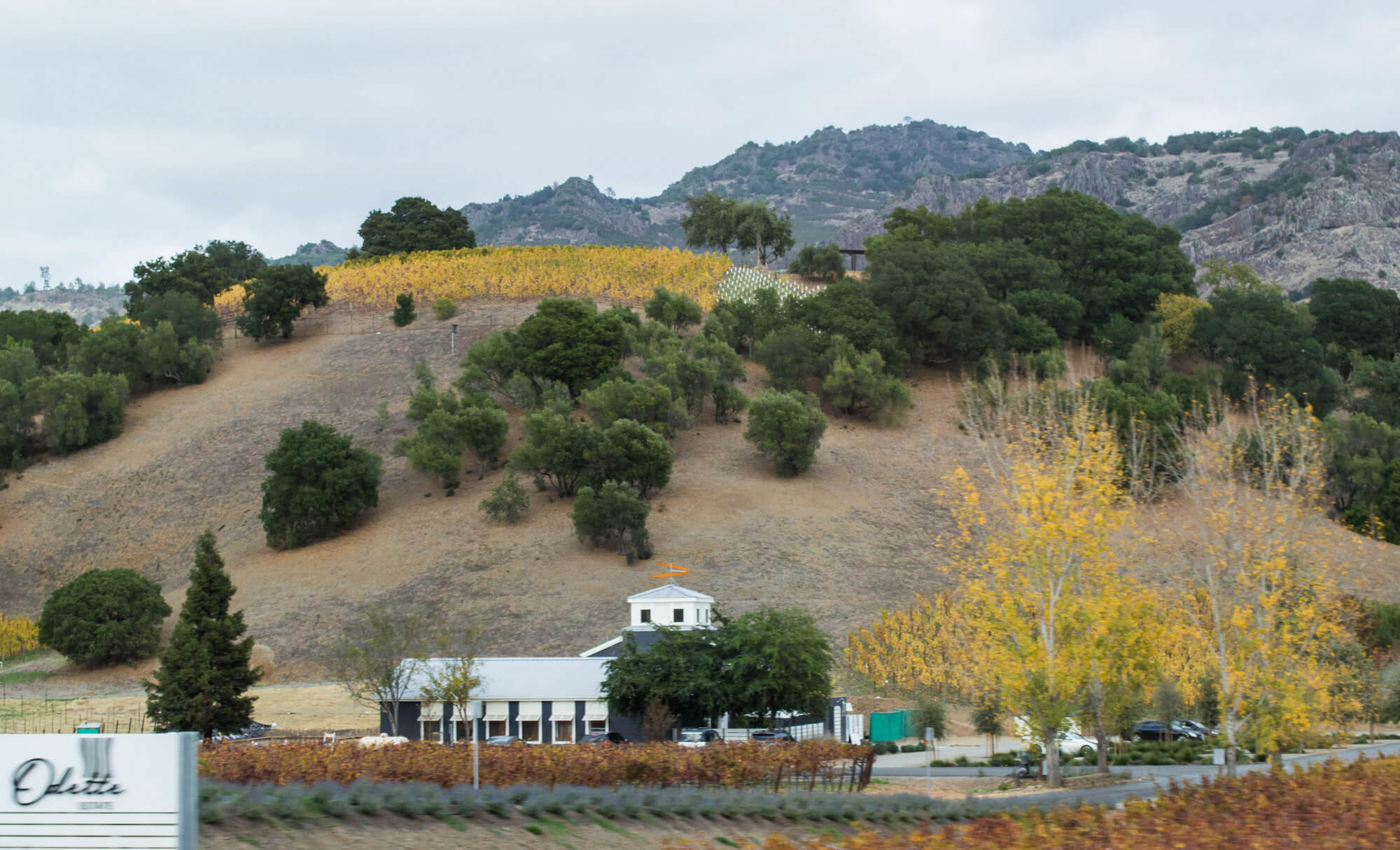 Just as we reached our destination, the clouds started to open and bright afternoon sunlight shone on the vineyards.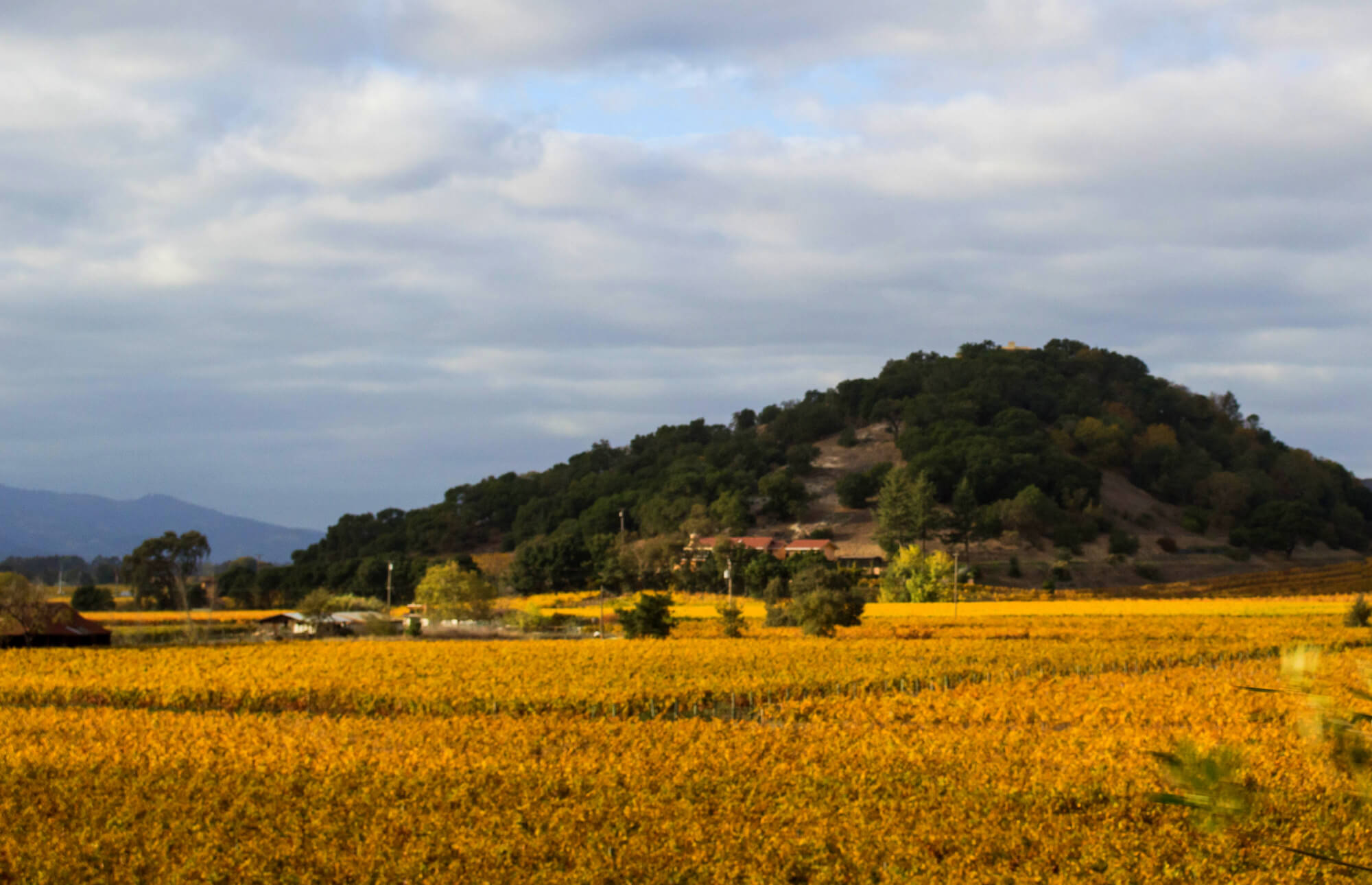 We visited Silverado Vineyards not for the wine tasting but for the views. This hilltop winery was a good place for us to stop because we just wanted to peek around, not taste wine.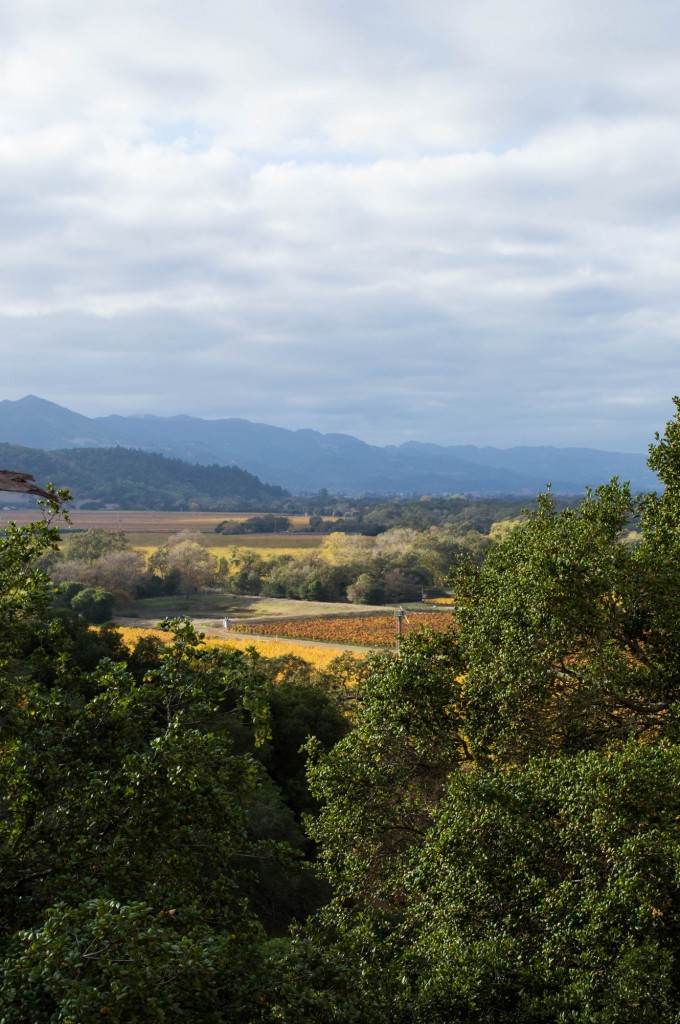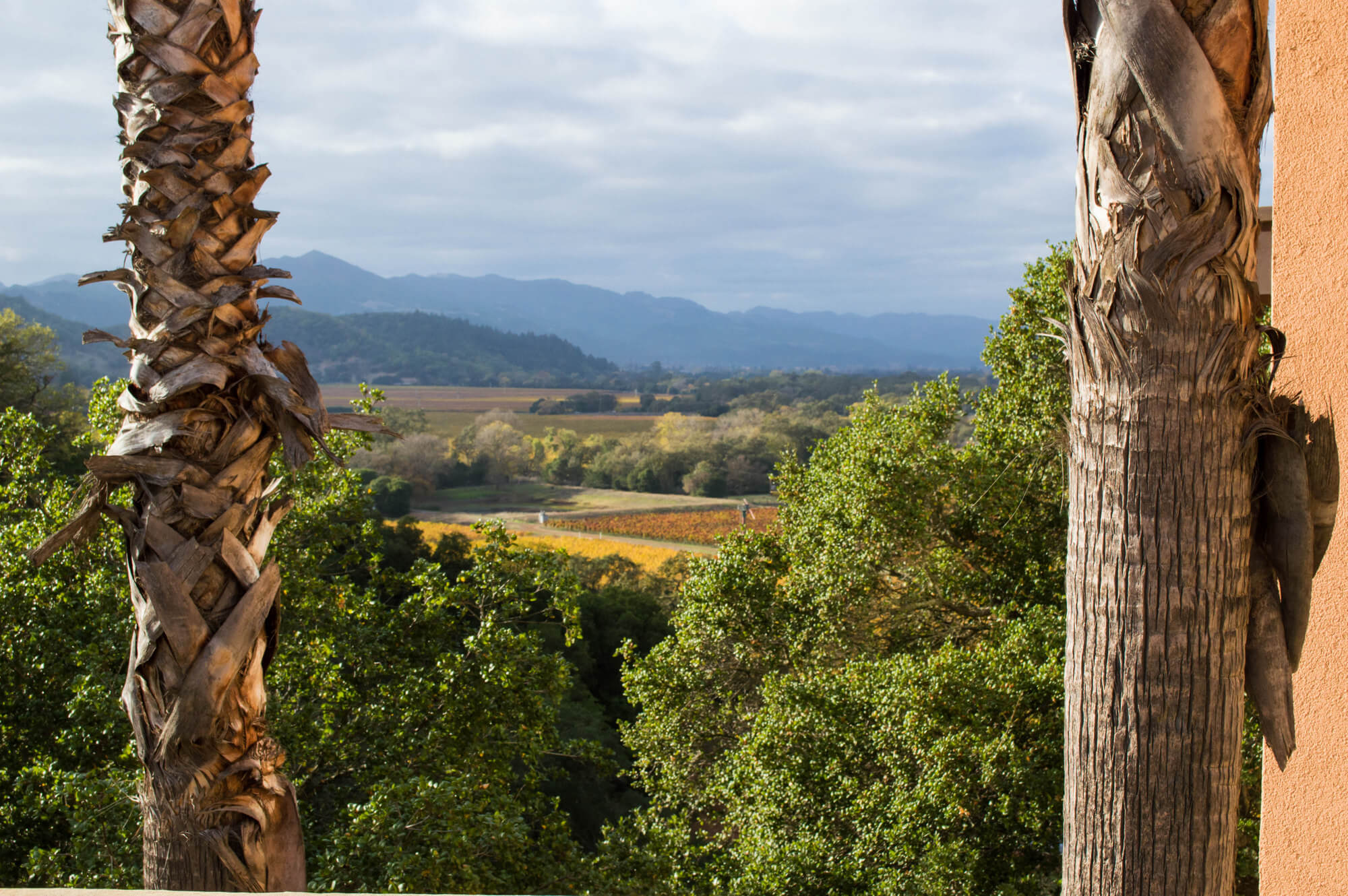 From the back deck, we could see the vineyards below and the Silverado Trail winding through the oak-covered hills.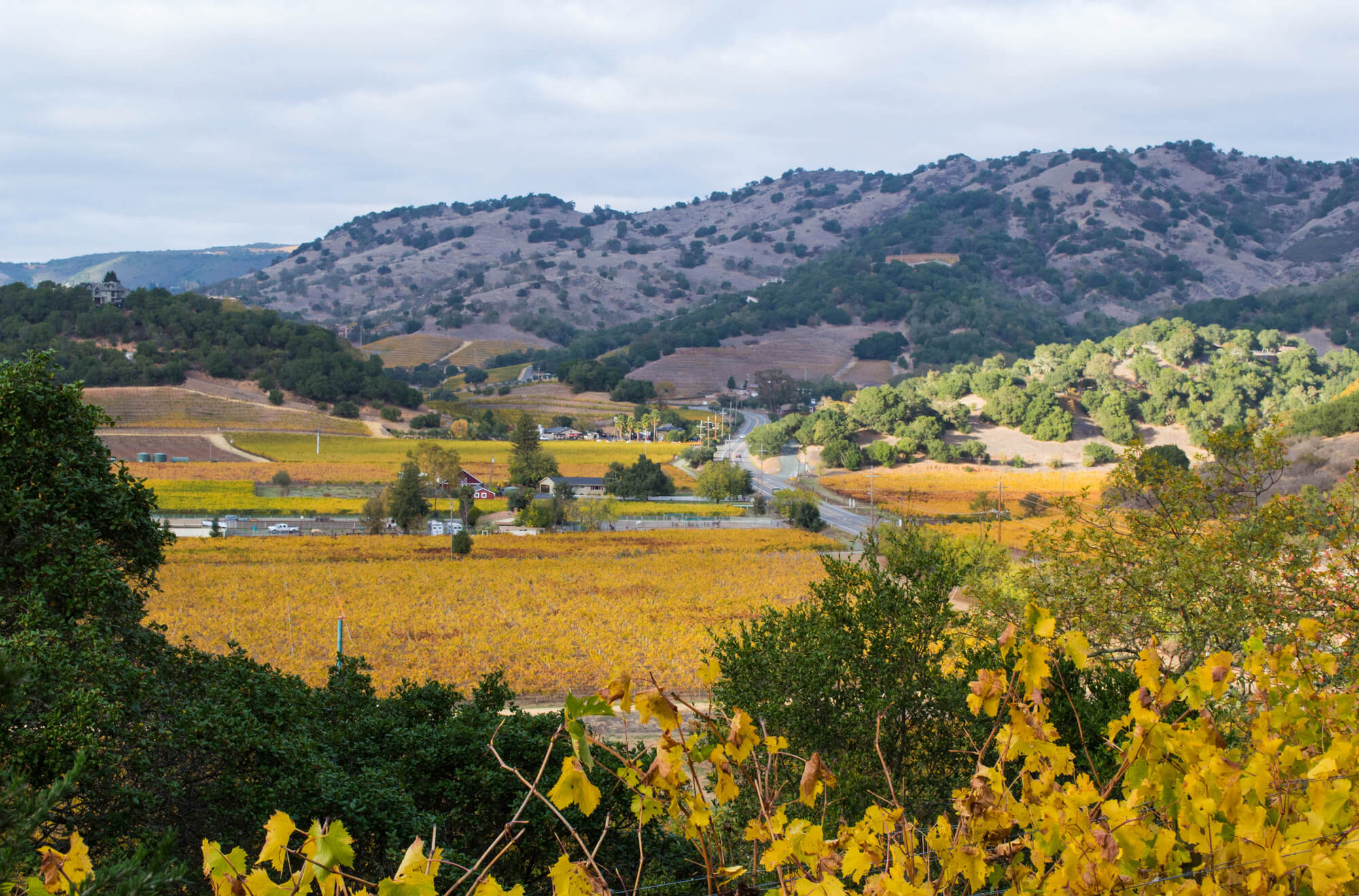 The changing light on the way home was an additional treat.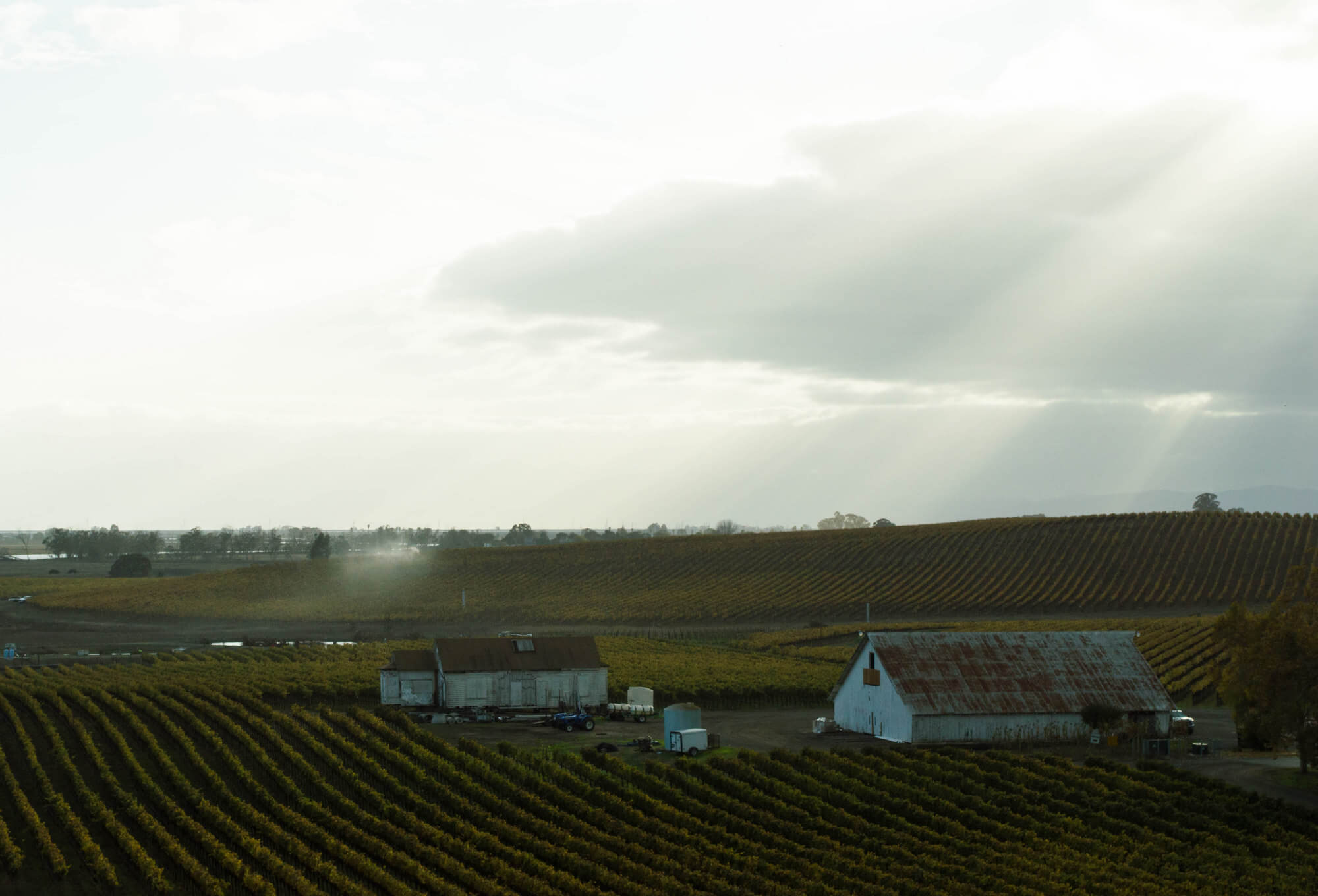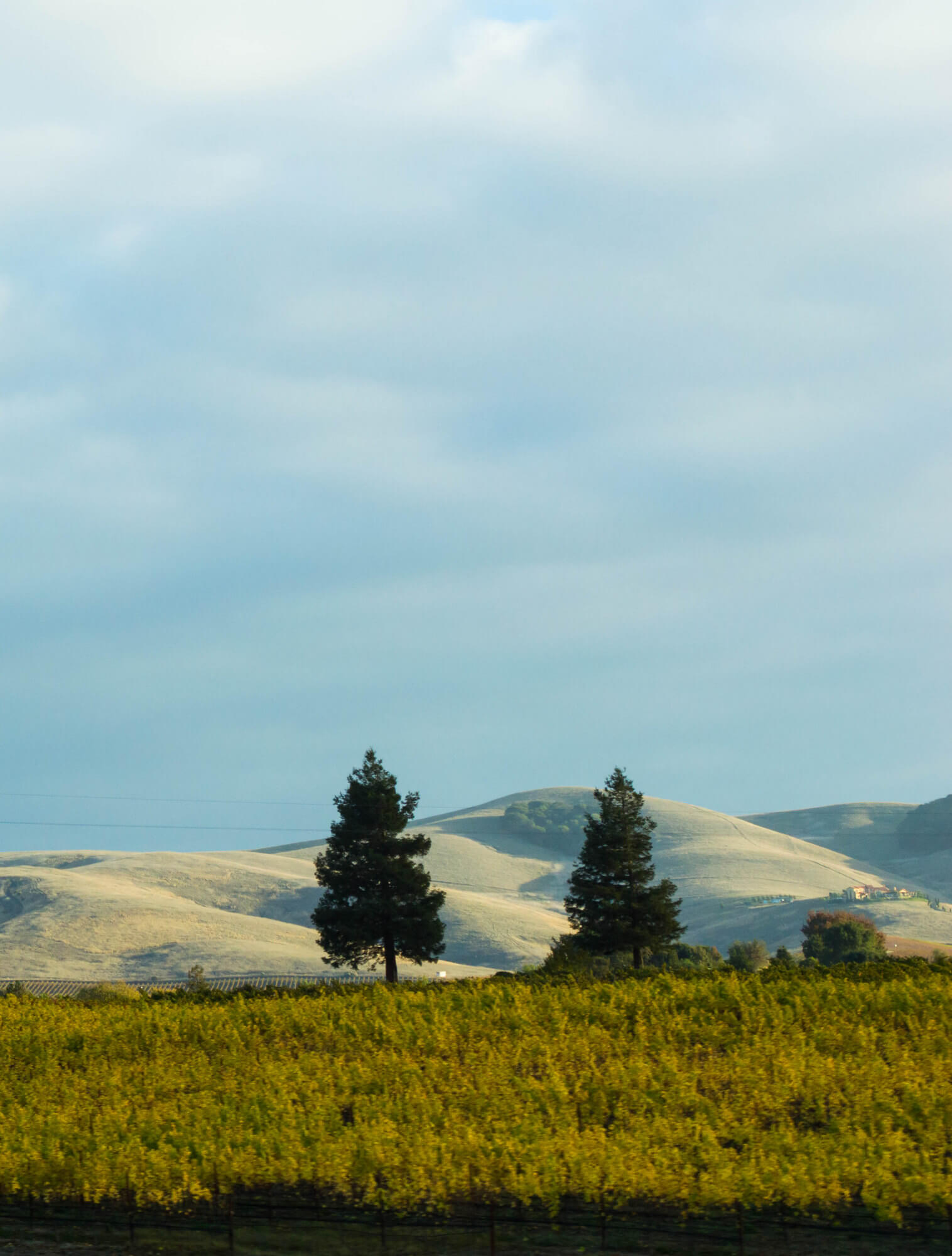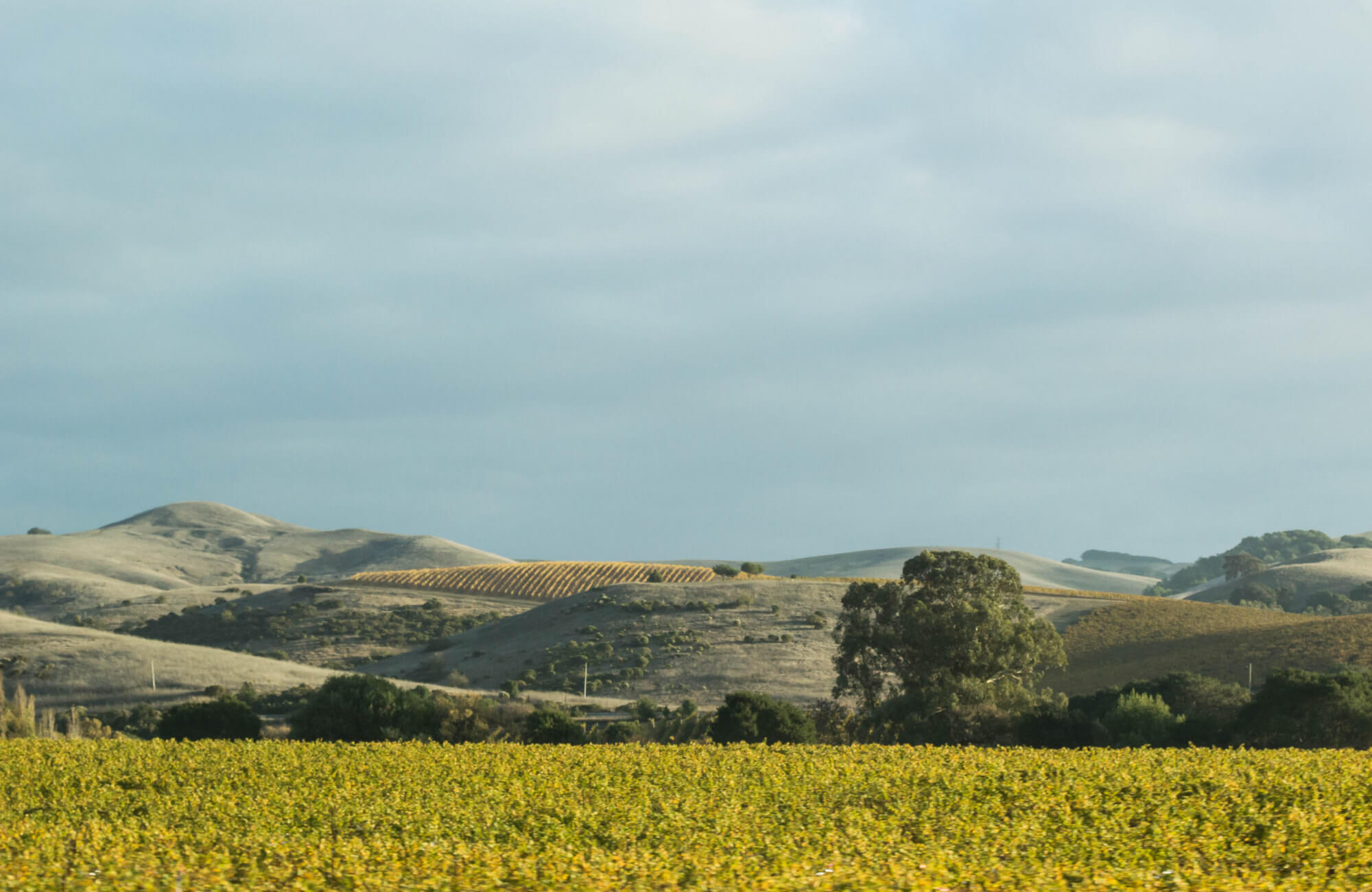 As teachers, my husband and I had work to do at home to prepare for the following work day. On the way home from this Napa Valley day trip, as the rain clouds disappeared and another beautiful fall sunset appeared, I was reminded of why I love living in this part of Northern California. It may not be perfect, but there is so much beauty at all times of year.
 What are your favorite fall day trips? Where do you go to see fall colors?