A long Thanksgiving weekend is about to begin, but I couldn't start it without sharing a favorite fall treat and wishing you all a happy Thanksgiving (and if you don't celebrate Thanksgiving, then I wish you a happy weekend!). After a small holiday meal at my mom's house in nearby Lodi, we plan to stick close to home and catch up on…well, life.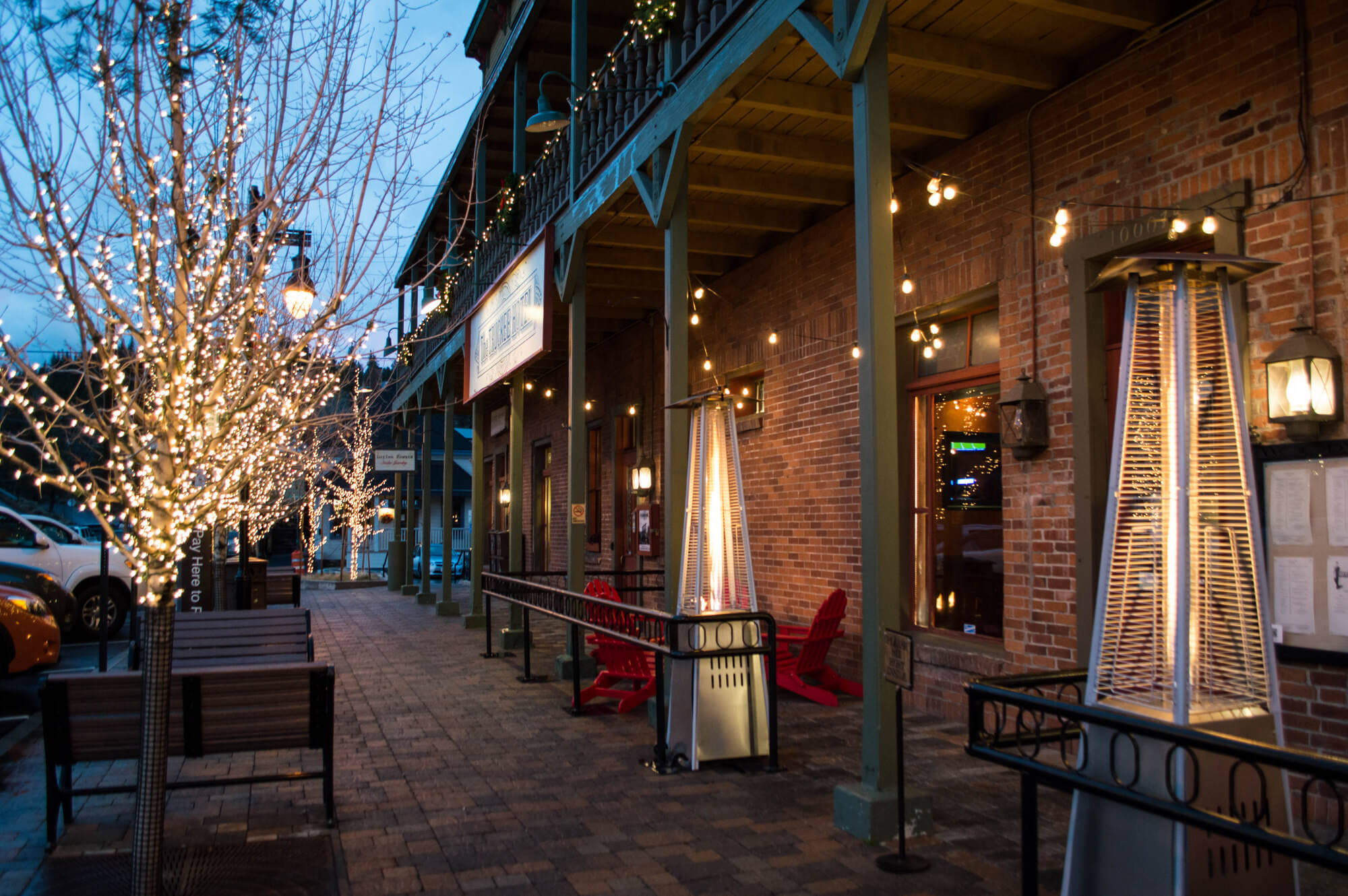 It's been busy around here lately with a short trip to San Francisco and (see above) a fun weekend in Truckee–in the Sierra Nevadas northeast of here–combined with the pressure of another semester winding down. Plus, I have a big charity announcement coming up on Monday, and I hope you'll keep an eye open for it.
This time of year always makes me reflect on the good things in life. I find myself increasingly skeptical of "the way things are" and interested in cutting out the negativity/crap and just being. While I am definitely most thankful for the health that everyone in my family has now, I'm also thankful for the little things that keep me both curious and content. Relishing the little things in life is a luxury since so many people struggle to get through the days, and for that in itself I am grateful. More on all that soon…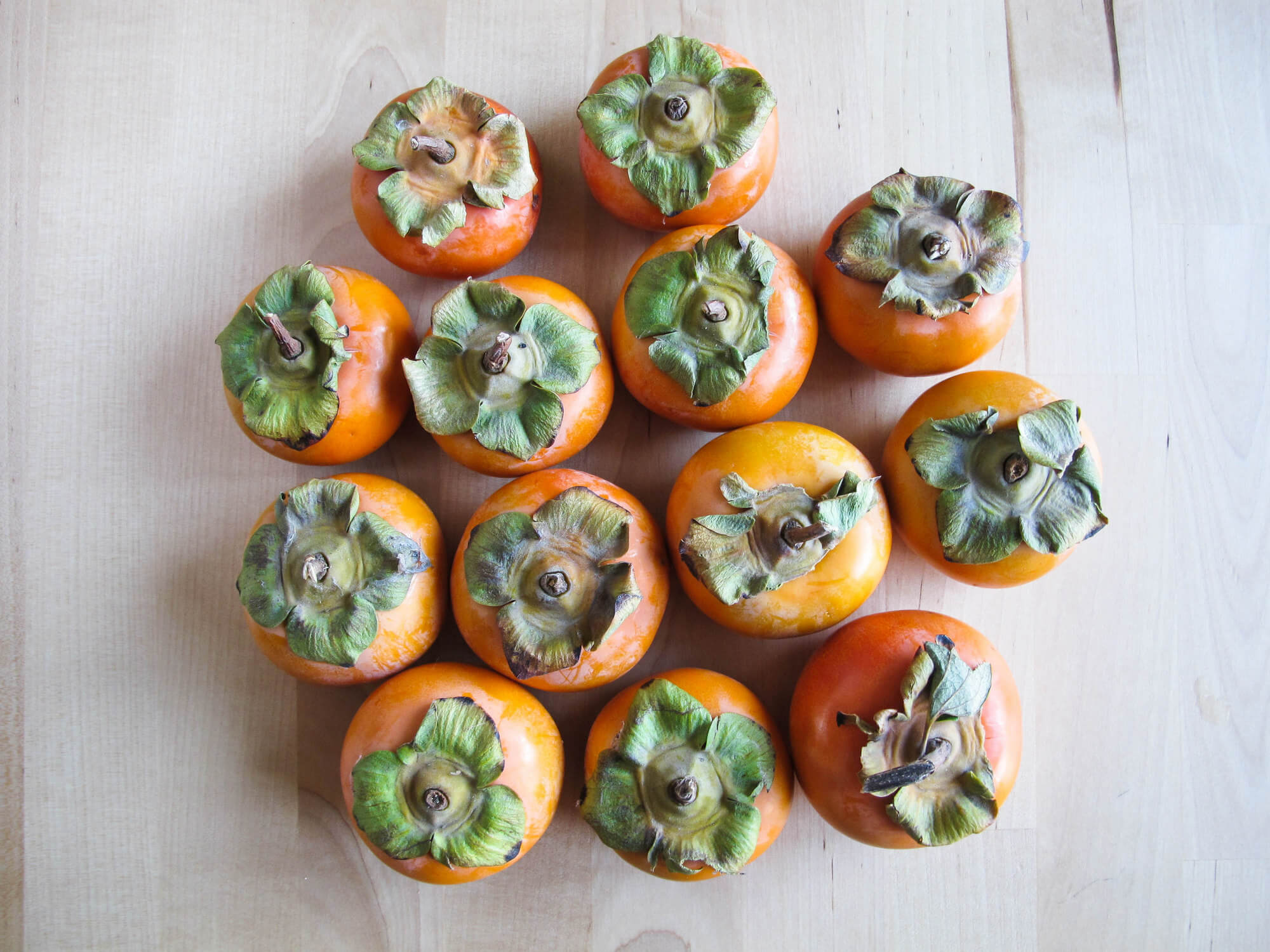 But for now, let's talk about food.
Fall here has been lovely. It always is. The weather stays mild so that coats and scarves are needed but afternoons warm up enough to sit outside in the sun or spend an afternoon outdoors. And as you may have seen in my recent posts about Napa Valley and the sandhill cranes, the nature doesn't disappoint.
One of the best things about fall is the local produce, especially the persimmons that hang like orange balls on trees in every neighborhood and on every country road. After receiving bags of them from family and students, I knew I needed to cook with them; that was no problem since a favorite persimmon recipe is this super easy fruit sauté, which I make with seasonal fruit year round.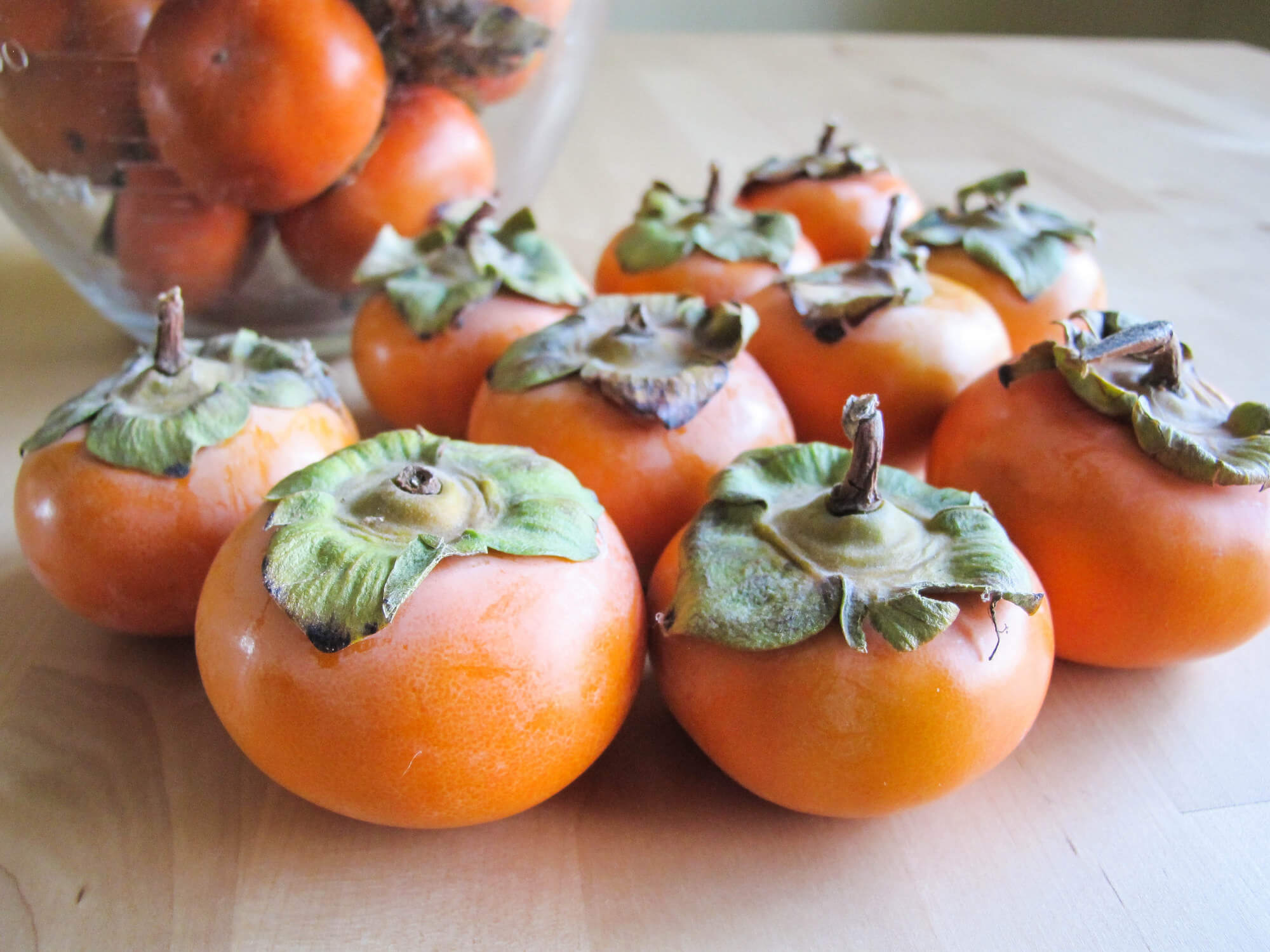 Feel free to swap out the persimmons for more apples, pears, or whatever fruits you have around–stone fruits and berries make an excellent substitute, too, if you make this in the summer.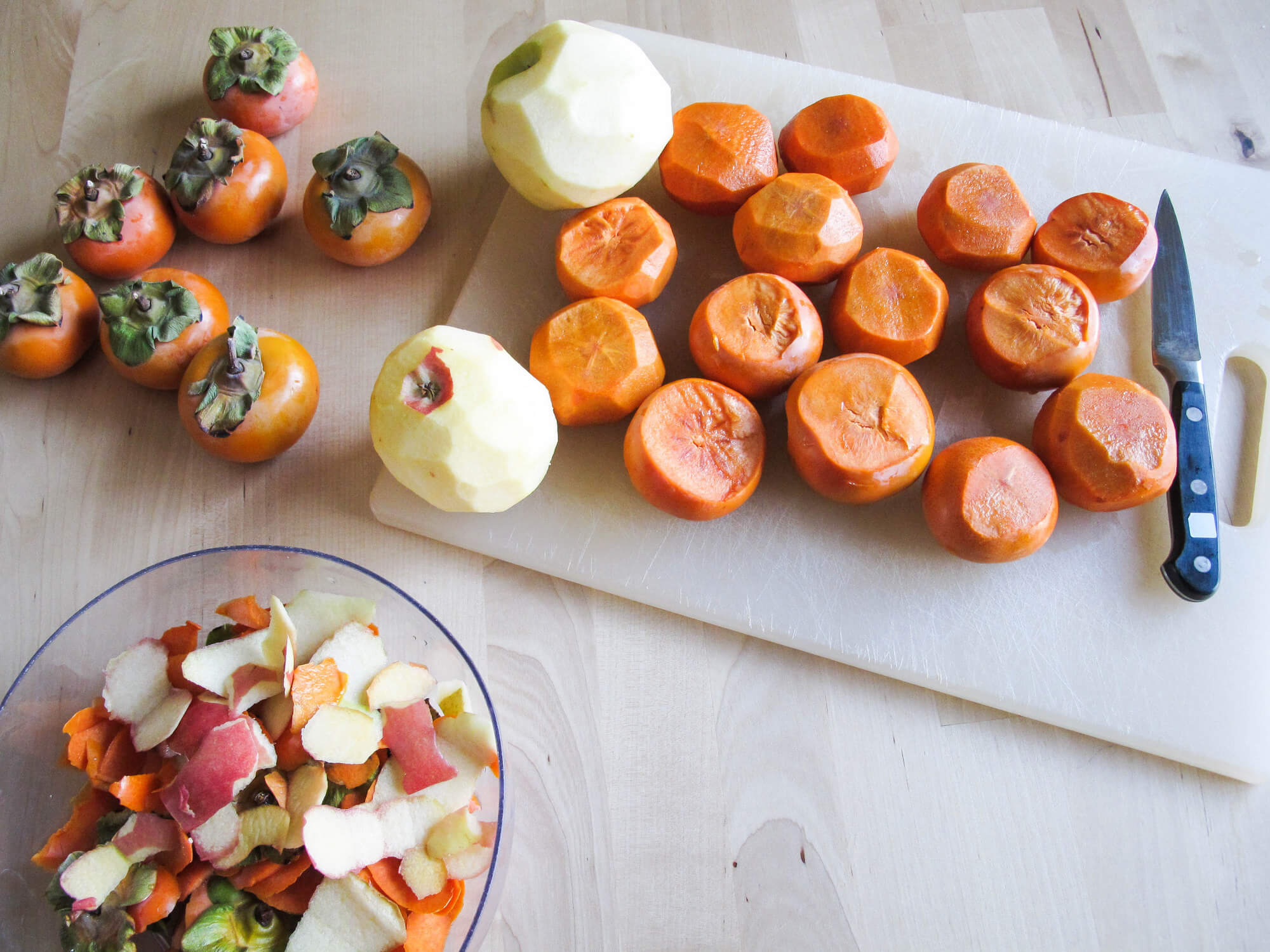 Fall Fruit Sauté
(adapted from Deepak Chopra's The Chopra Center Cookbook)
Ingredients:
2 teaspoons ghee, butter, coconut oil, or Earth Balance
4 cups fall fruit, cubed–persimmons, apples, pears make a perfect combination
1/4 cup apple juice or apple cider
1/2 to 1 teaspoon cinnamon
1/2 to 1 teaspoon nutmeg
1/4 cup dried cranberries and/or raisins
1/4 maple syrup or half the amount of agave
Heat the ghee or similar item in a pan over medium heat. Add the fruit and cook for 2-3 minutes. Add the juice, cinnamon, and nutmeg and cook for two more minutes. Add the dried fruit and cook until the fruit is almost soft. If the fruit dries out (unlikely), add more juice. Add the maple syrup or agave just before serving.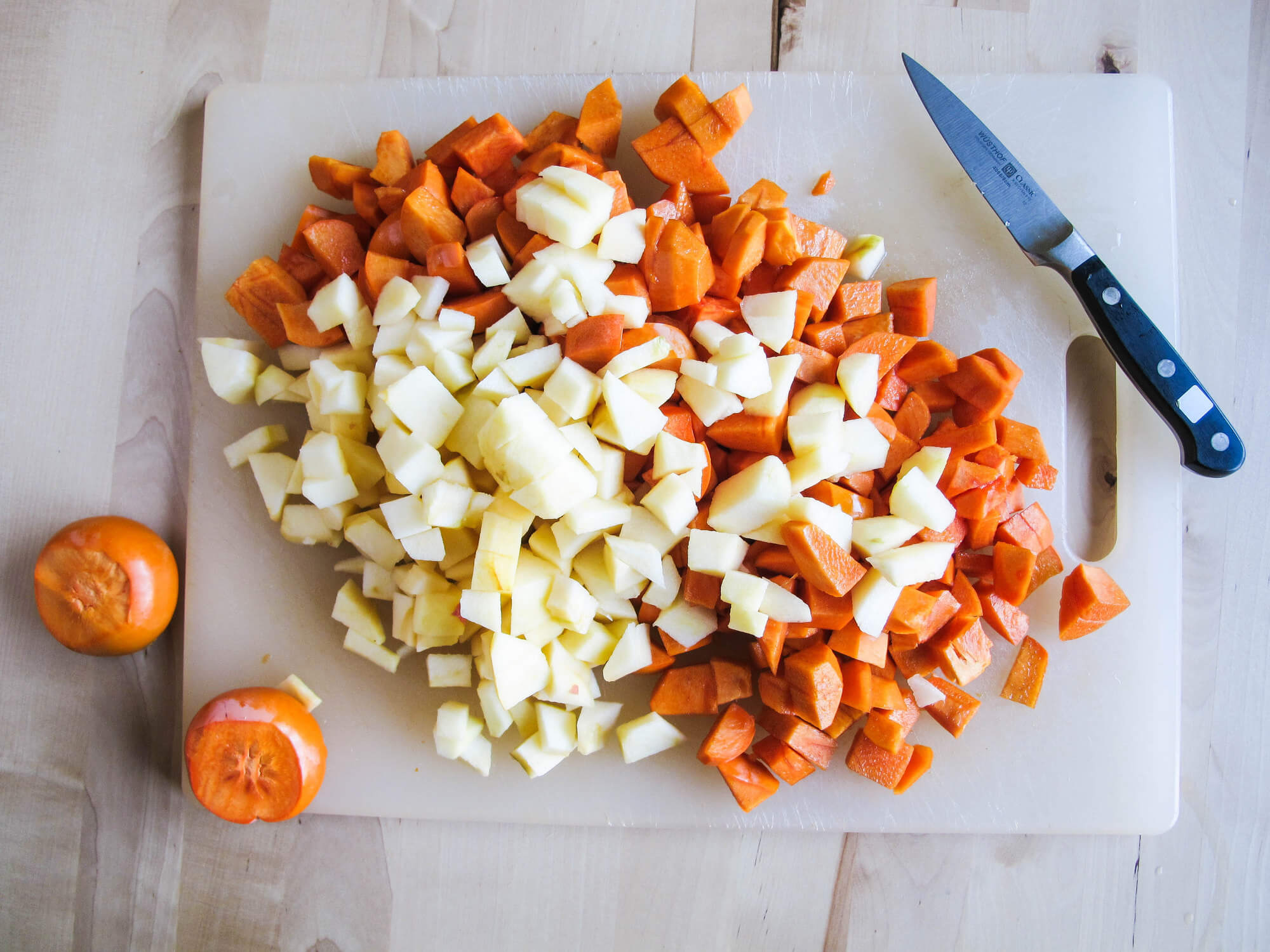 (Don't you love how the persimmon looks like a star when the top is cut off?)
I make this and keep it in the fridge for a couple of days. I eat it on top of my oatmeal in the morning, but it can also be eaten alone as dessert, served with pie or a vanilla cake, eaten with yogurt, or as a side with breakfast.
What fall dishes are your favorites? Any favorite persimmon recipes? Have a wonderful Thanksgiving and a restful weekend. 🙂