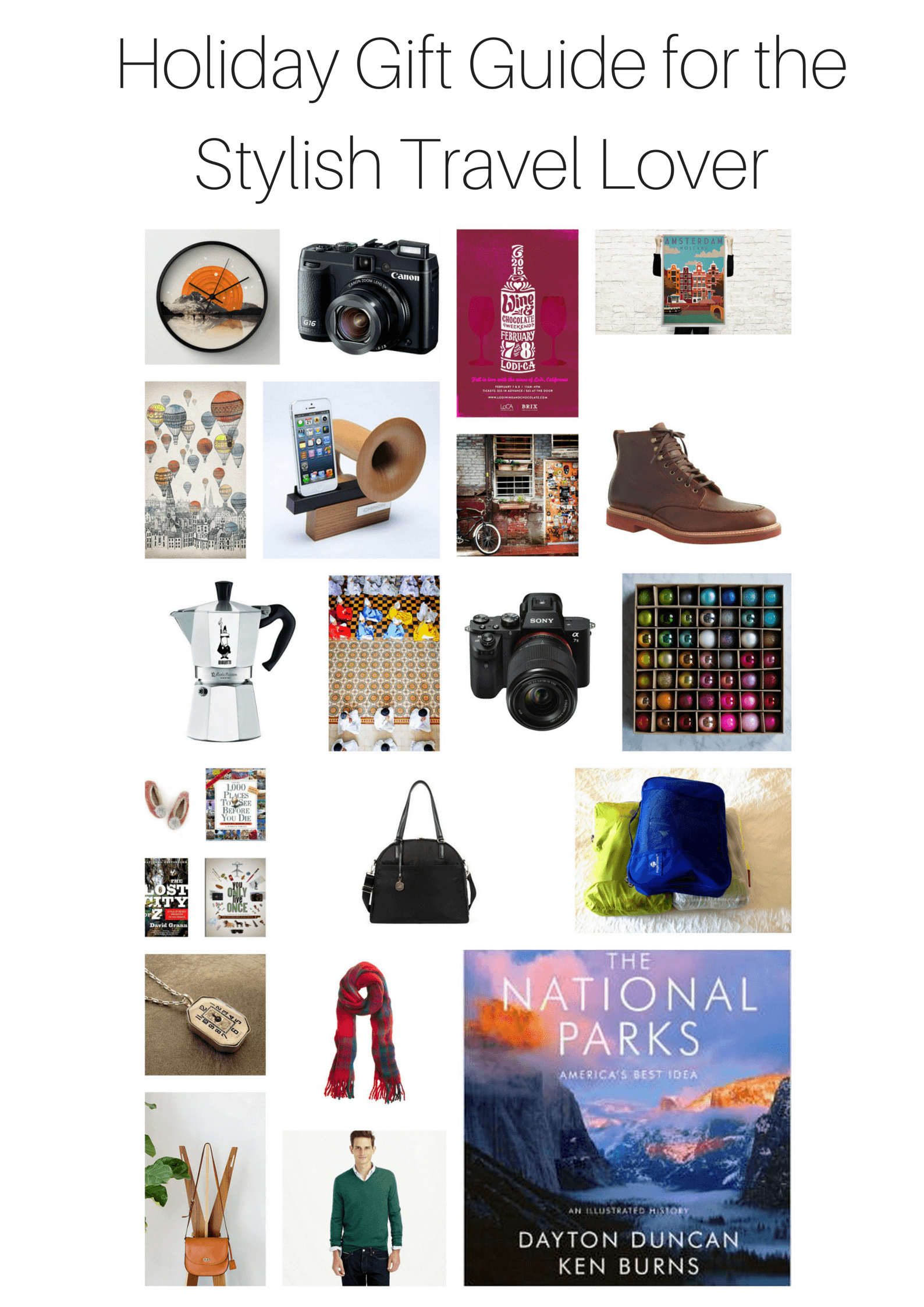 It's that time of year again, the time when I vacillate between excitement for holiday traditions + time off and dread at the overspending and overconsumption that the holidays bring. (You can read more about the latter here.) Because I know I'll be buying gifts and you probably will, too, I've curated a holiday gift guide that checks a lot of boxes: inexpensive to expensive, for women and men, for travel lovers and even those who prefer to be at home. My guide also includes my favorite gift trends of charity and experience gift suggestions. (Links are in orange.)
What a beautiful camera bag from Lo and Sons: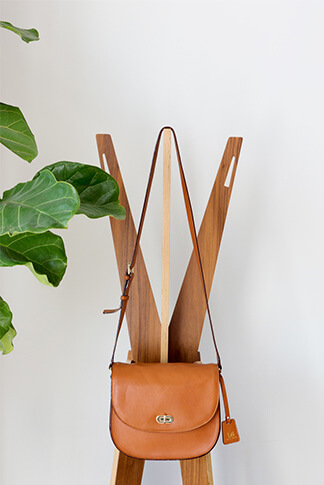 And speaking of Lo and Sons, their overnight bag is wonderful. It's well made and fits a lot more than it appears. I have one and love it.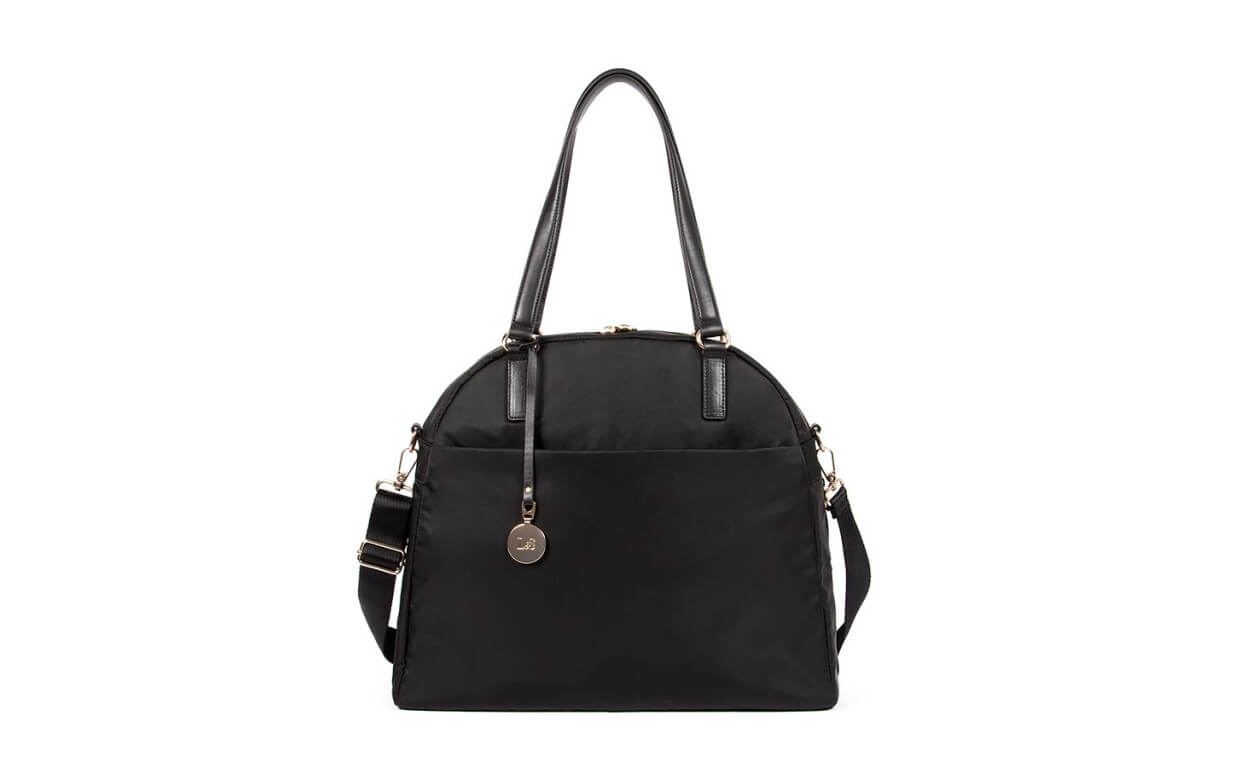 I had the good fortune to spend a little time with artist Naomi Muirhead at her workshop in Florence and since have been in love with her unique jewelry. Each piece is handmade. She uses vintage pieces (vintage watches and city maps, for example) to make new pieces that reflect a contemporary aesthetic. Available on Etsy.
I'm super picky about my pillow, but I love this Eagle Creek Travel Gear Transit Pillow–it's small, soft, and, like all Eagle Creek products, well made. And the cover is machine washable.
Another Eagle Creek item that any traveler would love is packing cubes. I recently tried a couple of sets and will not travel without them. They help me stay organized and fit more in a small bag. These are my favorites: Eagle Creek Pack-It Specter Cube Set in White.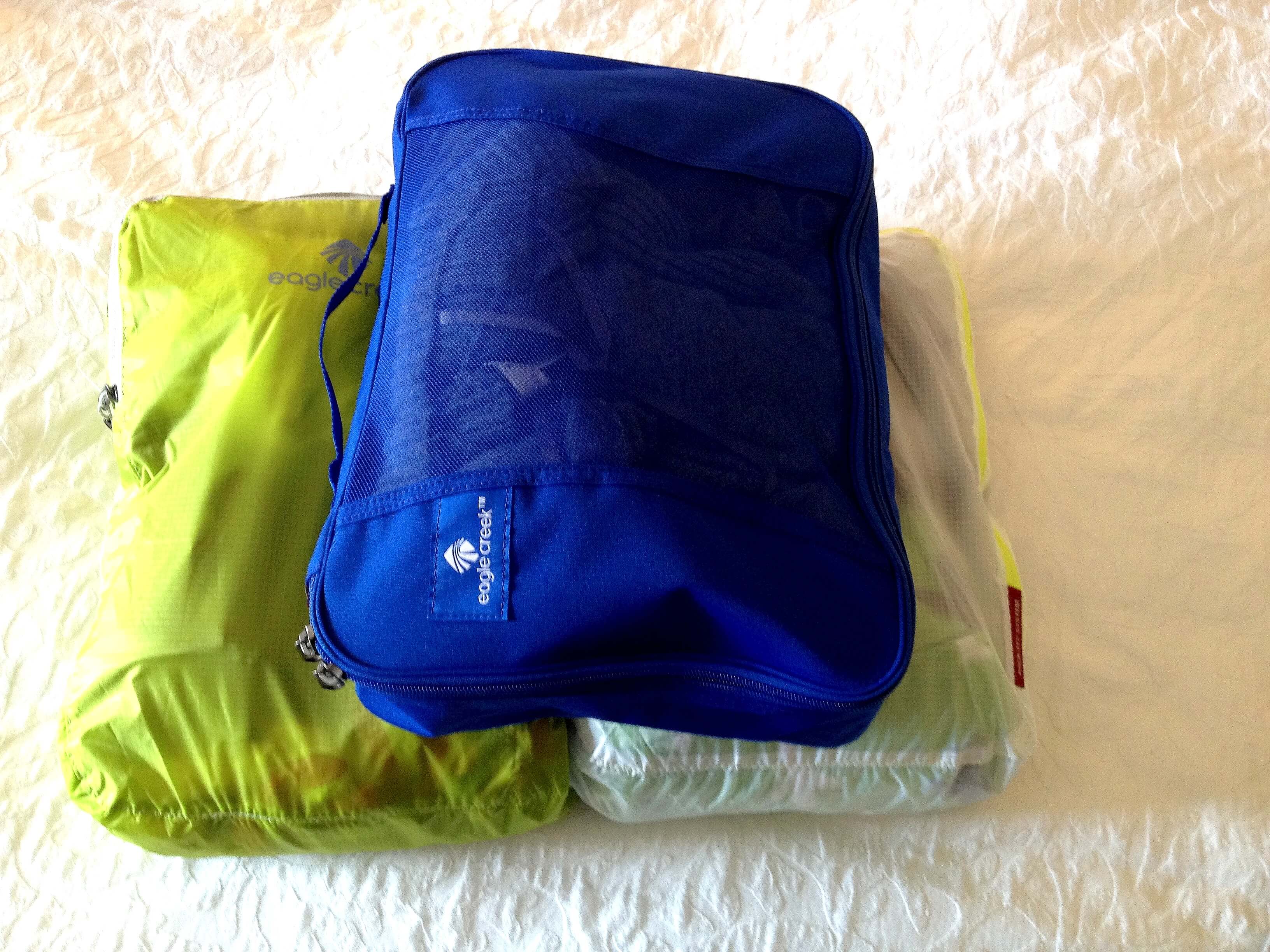 I've had bad luck with my cameras lately but have been very curious about these two. The first one, the Sony Alpha a7IIK Interchangeable Digital Lens Camera, 
was just named one of the best cameras of 2014. It's a mirrorless camera, so it's small but takes very high quality photos. It seems there's no need for a bulky dSLR now.
 For a less expensive but powerful camera, the Canon PowerShot G16 is an excellent option. I've been a devoted Canon G user for several years and love how small the camera is yet how much you get from it–tons of options and the ability to shoot RAW. I'd love to have this newest model, and if you know someone who likes to take photos but doesn't have a good camera, this is a good choice.
I love supporting artists, and one way to do so is by buying prints online. Sivan Askayo's photos from her travels are interesting and colorful. An array of her gorgeous photos are available for purchase on Artfully Walls.
Another travel photographer whose reasonably priced work is available online is Kirsten Alana. I have three of her photos in my house, including this one of New York City (available on Society 6):
There's a whole host of colorful prints on Society 6, like this one called "Voyages Over Edinburgh." Isn't it cute?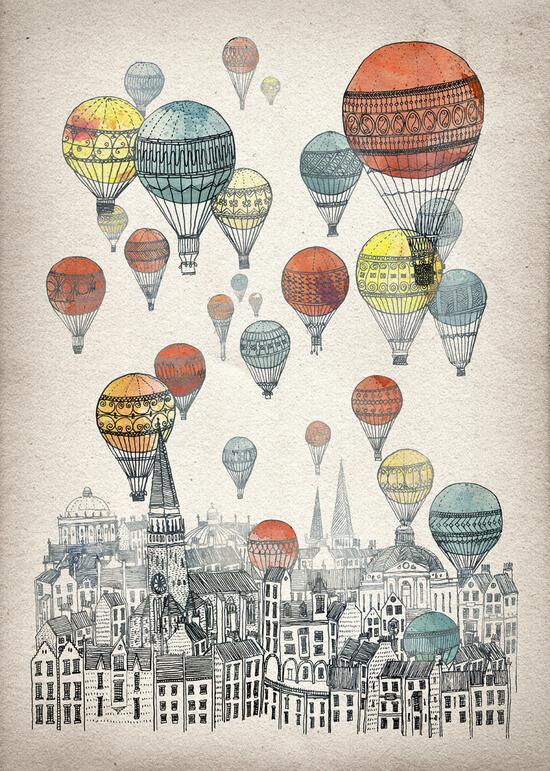 And this retro poster of Amsterdam would look great on any travel lover's wall, don't you think?
Also on Society 6 is a variety of wall clocks all made from print designs by artists. They are fun, colorful, and modern.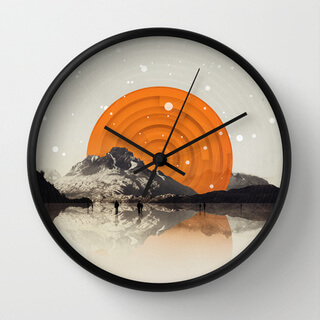 This book, You Only Live Once: A Lifetime of Experiences for the Explorer in All of Us, intrigues me as I'm trying to focus on getting more out of every day now that I'm in my 40s. But if you're unsure, try the Best Books of 2014.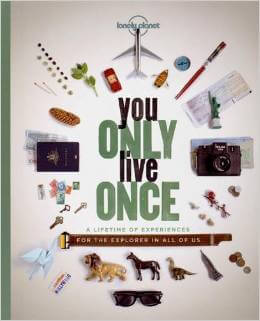 I love getting a pretty calendar for Christmas (thanks, Mom!) and the 1,000 Places to See Before You Die calendar from Lonely Planet is always fun since they have so many wanderlust-worthy photos inside.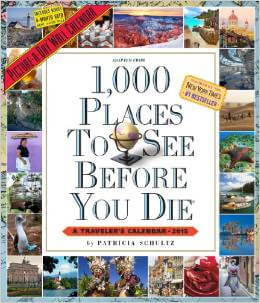 Everyone loves a gift that's a total surprise, one you wouldn't buy for yourself but would love having. This soft patterned scarf would be that for me, but there are other beautiful accessories to choose from.
or these super cute velvet slippers:
For a splurgy, one-of-a-kind gift: these gorgeous travel-inspired scarves from Bird & Knoll
Or for fun, a wine club membership. These are two that I'd recommend: Harney Lane Wine Club and Lodi Wine Wine Club.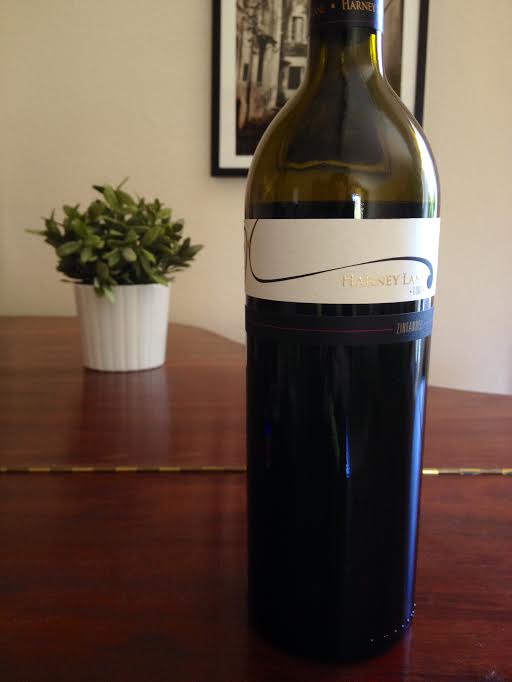 Check out the assortment of affordable gifts made by artisans from around the world on Far and Wide Collective.
And just because…this rainbow of ornaments:
Here are a few ideas for the male loved ones in your life:
This book, The National Parks: America's Best Idea, provides an illustrated history of U.S. national parks. Sure to inspire wanderlust!
And if your husband, dad, brother, etc. likes adventure, he will probably love this book, The Lost City of Z: A Tale of Deadly Obsession in the Amazon, about a real voyage deep into the Amazon. I found it fascinating and gripping!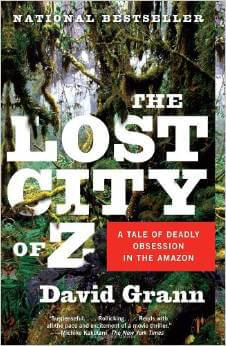 I've wanted one of these ever since trying the coffee my brother-in-law made with it. The inexpensive Bialetti 6800 Moka Express Stovetop Espresso Maker
is easy to use and makes really, really good coffee.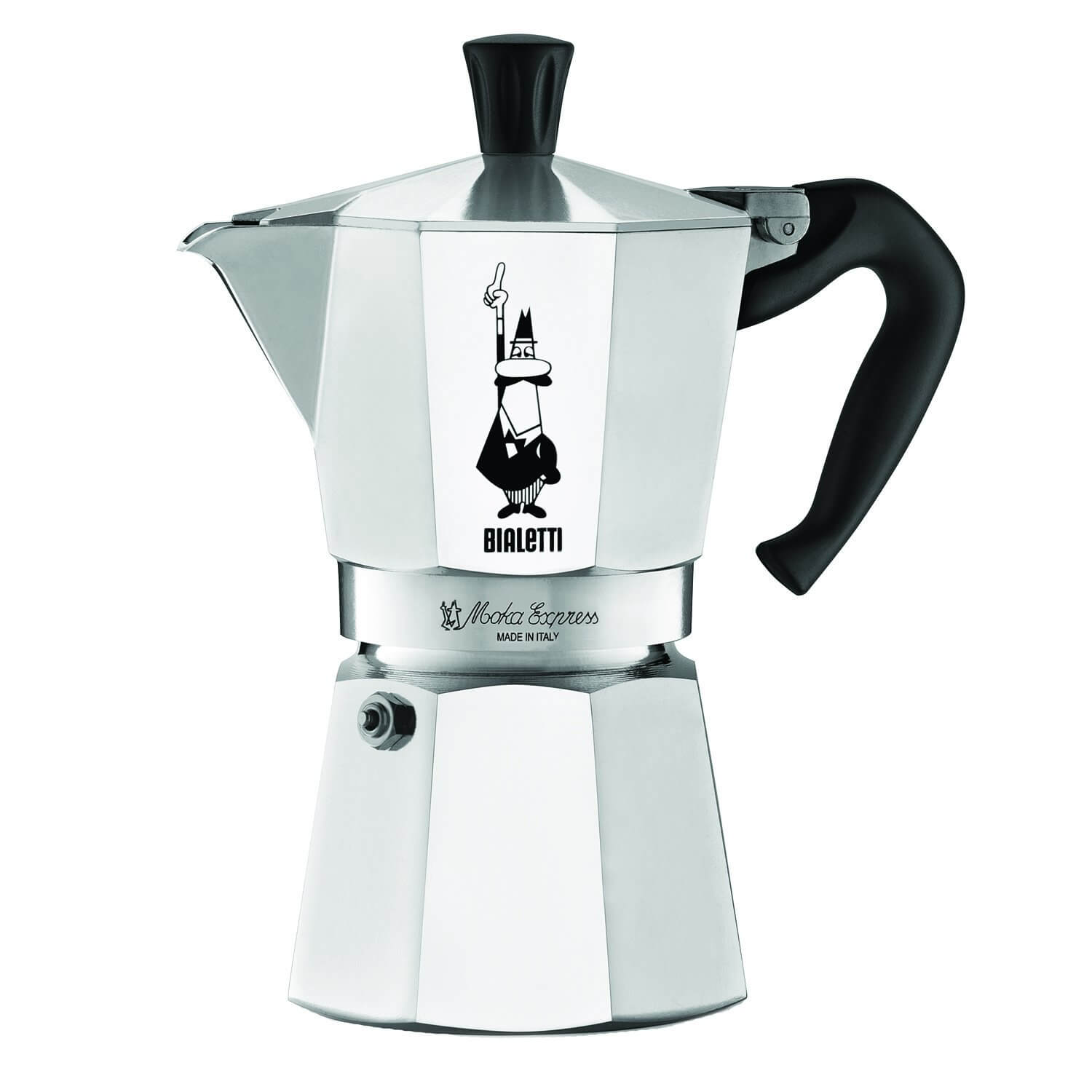 This Passive iPhone Speaker has a vintage feel, is made of ash hardwood, and requires no electricity.
The holidays are a great time to treat your special guy to something he might not buy for himself, like a soft yet durable merino wool sweater that looks good with everything–and it's on sale!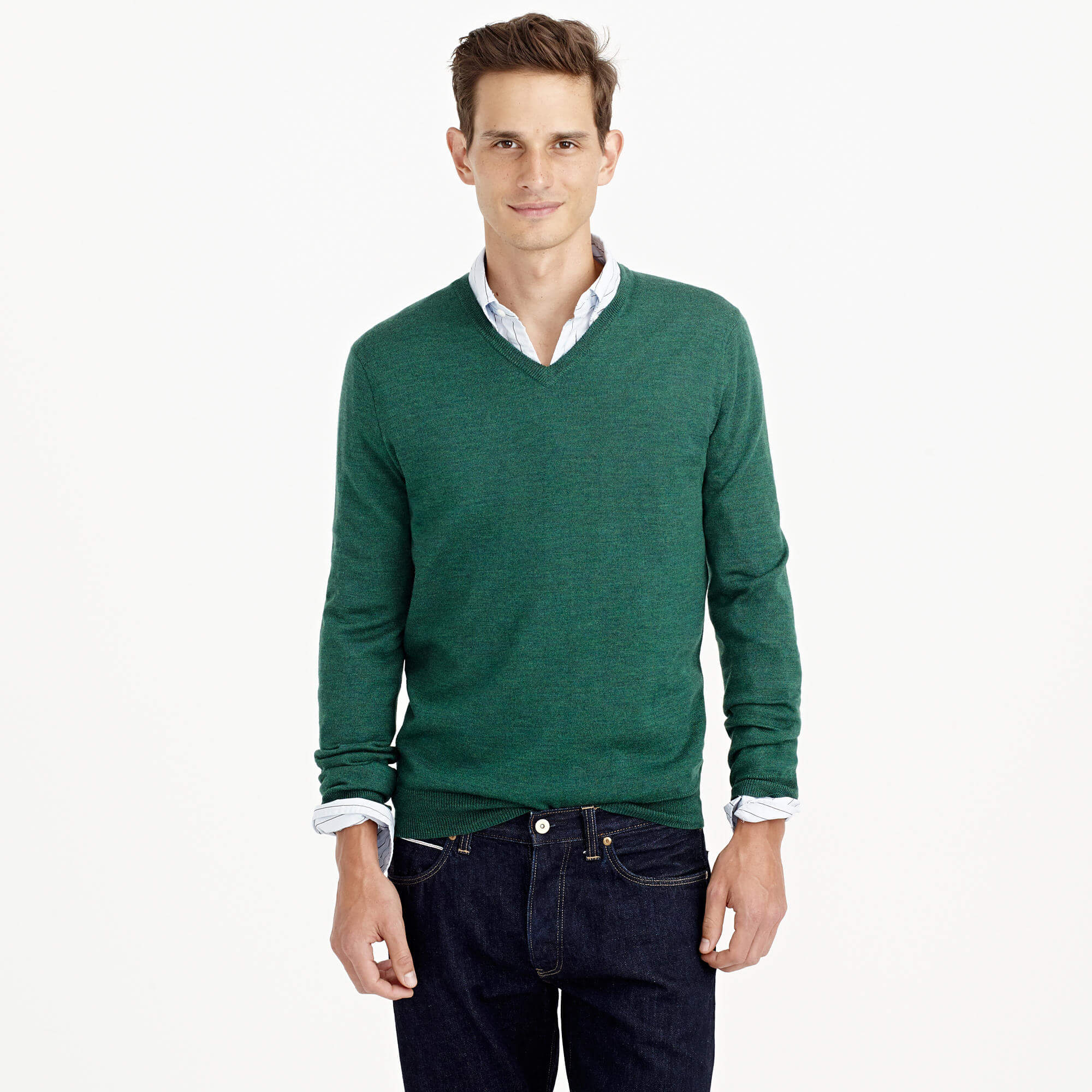 I love buying quality items that can be used for a long time to come. These beautiful boots from J. Crew are meant to last–the description states that the sole can be reattached over and over if needed so that they can be worn for many years.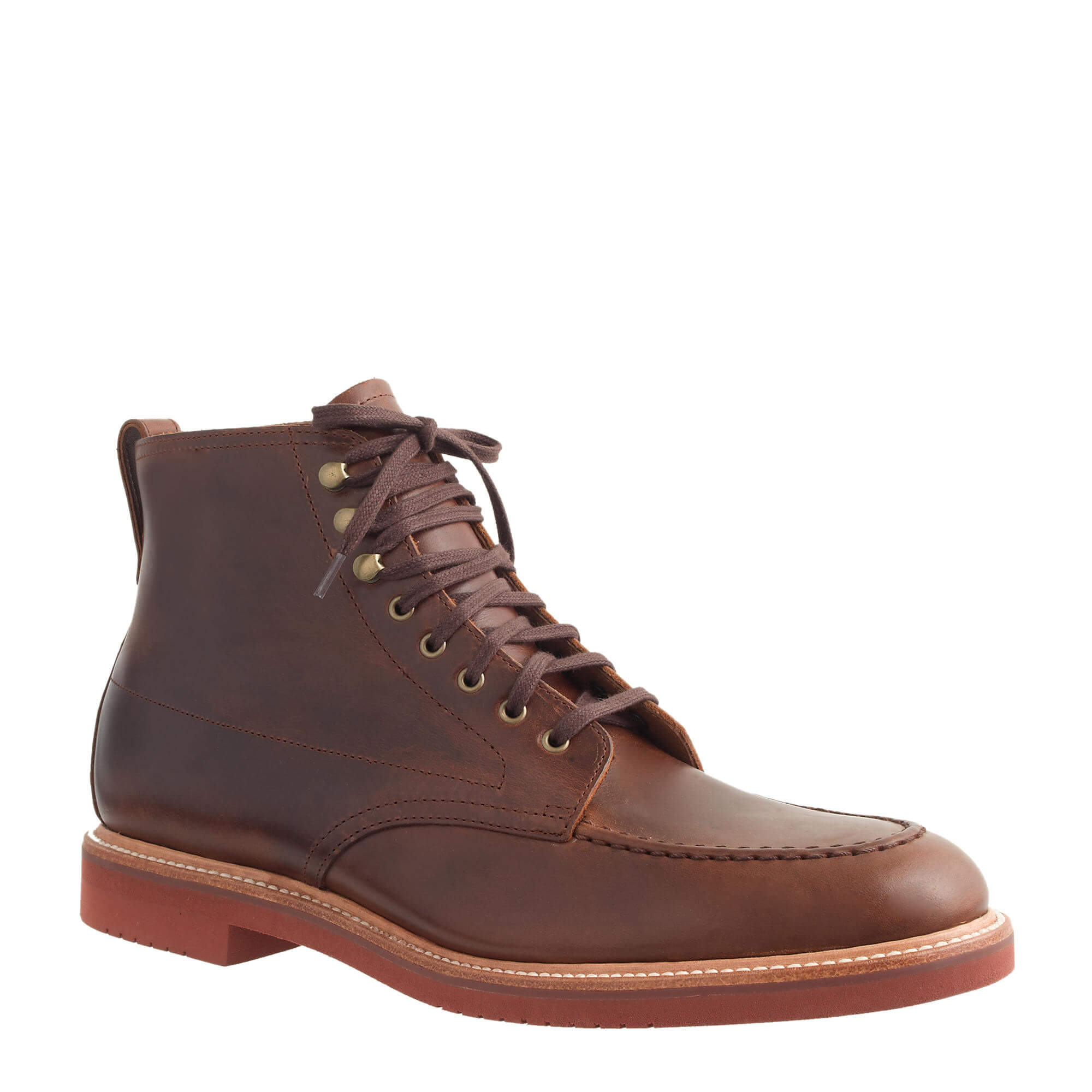 The Jackery® Mini Premium iPhone Charger  is a life-saver, especially for people who are on the road a lot. It allows you to charge devices anywhere, anytime.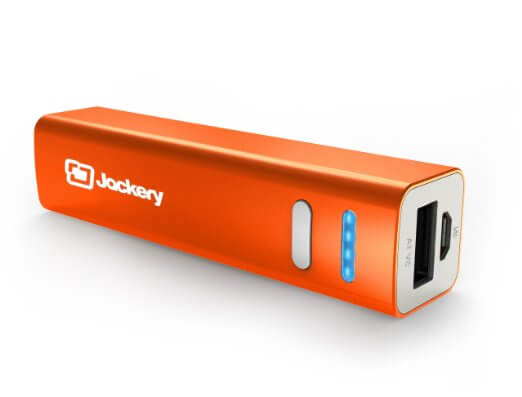 Charity gifts:
In addition to traditional gifts, giving money to charity in a loved one's name is something I whole-heartedly support. Here are just a few ideas:
Give to a fundraiser I'm involved in, Passports with Purpose–by donating just $10 to Sustainable Harvest International to help poor families in Central America, you can enter to win one of many amazing prizes, including three wine country getaways valued at more than $2000!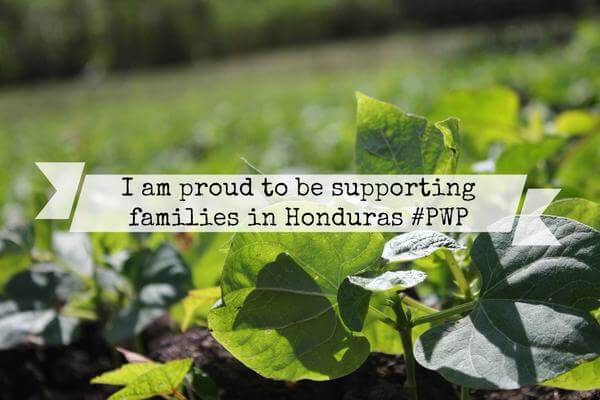 Choose a charity that you support (you can see my favorites) and look for holiday giving cards, like those from Heifer International, UNICEF, and World Wildlife Fund.
Or give to the unique Kickstarter campaign that's raising money for the restoration of part of one of Florence's architectural treasures, the Pazzi Chapel. (Find out more here).
Experience gifts:
Yes, yes, yes! I love this idea. Find an experience that you would love to give or experience with a loved one. Write a special "promised experience" card with a description of what they will do. Here are a few experiences that would make great gifts:
If you live in the greater Bay Area: Wine & Chocolate Weekend in Lodi, CA: Taste wine paired with chocolate at over 50 wineries in Lodi, 40 miles south of Sacramento.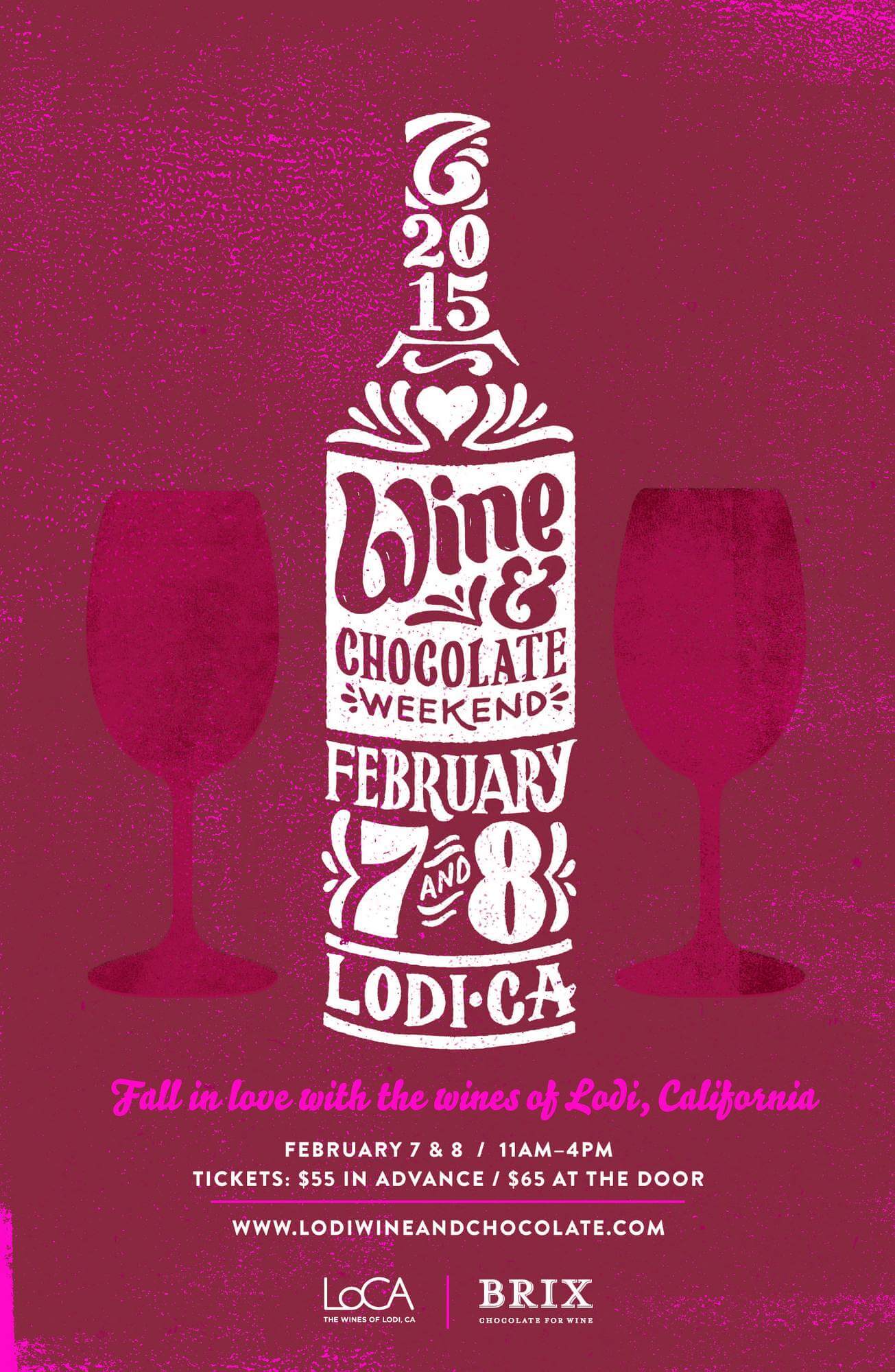 Go to the new Cirque du Soleil show, "Kurios," in San Francisco. I went in November, and it was SO FUN. It runs in SF, then Seattle, Alberta, and Denver in 2015.
Or season tickets to the ballet, a photography class, a spa day, a weekend away at your loved one's favorite place, a hot air balloon ride…
Or one of the many experiences, like horseback riding and winery tours, offered worldwide on the new experience-gift website Tinggly.
What are your favorite gifts to give and/or receive? What have I missed?