I love the holiday season, but it's also this time of year that I feel most like getting away. After being around 80-ish students every workday of the semester in my "day job," I yearn for time and space away from home, an escape of sorts from my daily routine. My month-long winter vacation starts about a week before Christmas, so if I have my way, we leave for a pre-holiday getaway.
This year the destination was 3 days in Carmel Valley and Carmel-by-the-Sea on California's central coast. The Monterey Bay Area is one of my favorite places in the world, and many Californians will tell you that it's one of theirs, too. We decided to combine our love of nature with a desire to be somewhere where we could feel the holiday spirit.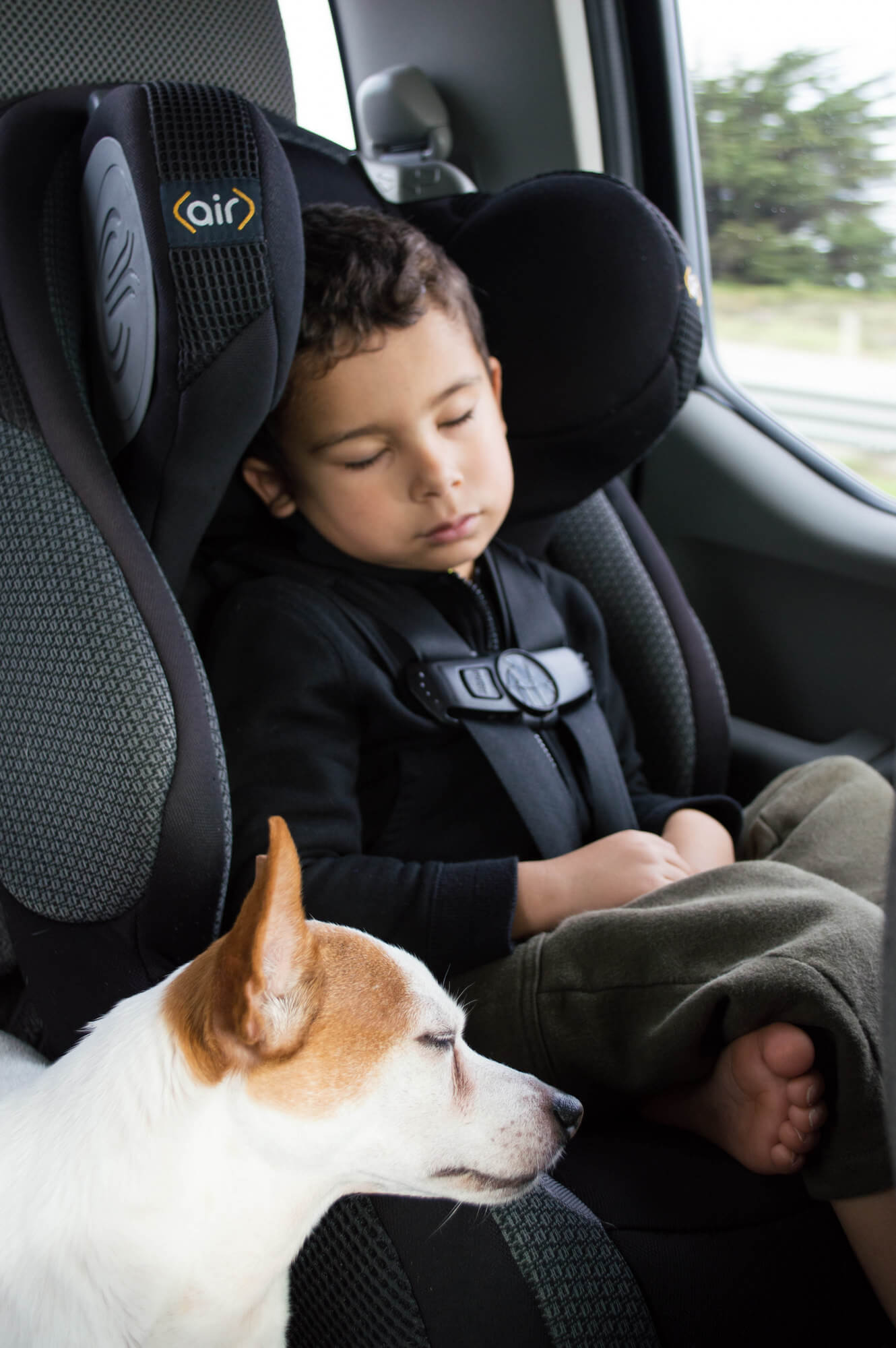 Alas, the trip was not all it was meant to be. There were high points, that's for sure, but traveling with both my kids and my dogs proved a bit too challenging this time, making us think about when it really is worth it to travel as a family. The good news is that we spent a lot of time in nature and in the cute Carmel village, both of which left me feeling refreshed and (again) reminded of California's unique beauty.
The drive from Sacramento to the Monterey Peninsula takes us through Pacheco Pass, this time drenched in fog and green from the recent winter rains.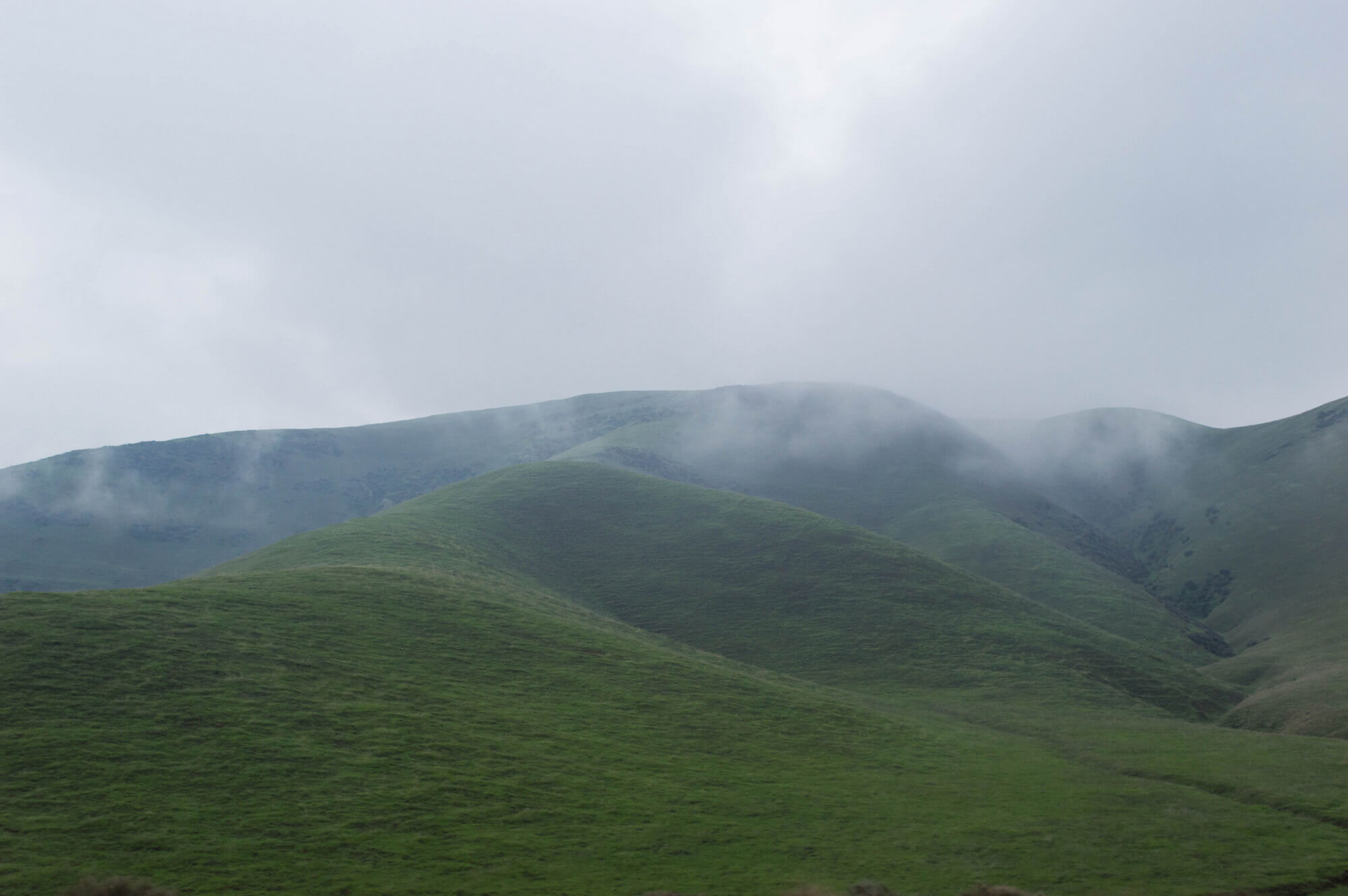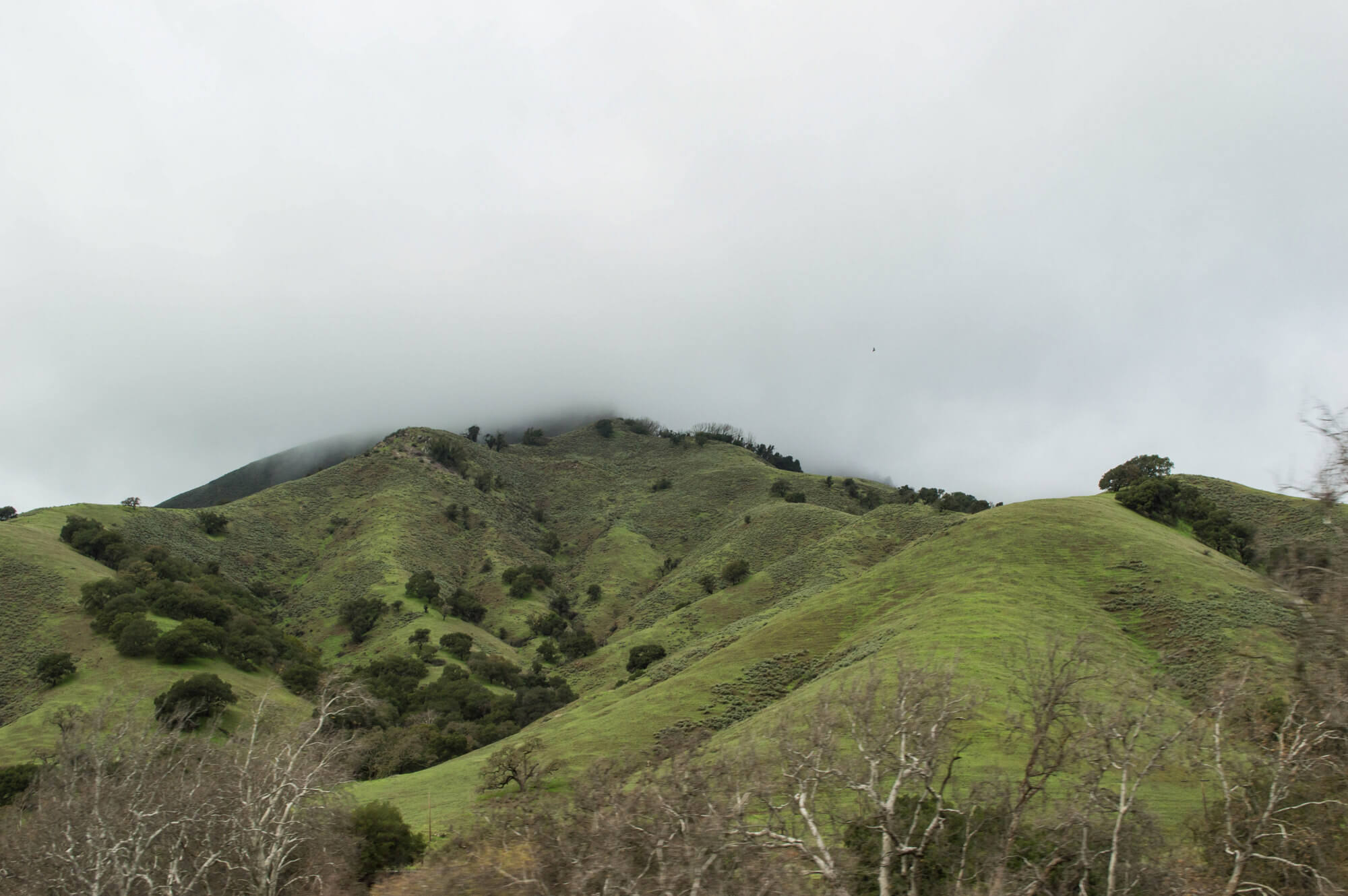 And when we arrived in Carmel Valley, we met my mom and her husband, who were actually on their way home after staying here in their Airstream, for lunch at Earthbound Farms. The famous organic farm has a cafe with simple, healthy food and outdoor seating surrounded by views of the gardens and mountains.
One of the striking differences between the valley (where I live) and the coast is the vegetation. The coastal humidity and mild weather allow plants to thrive, so species like this passionfruit flower are common here but rare in the harsh valley climate, especially in winter!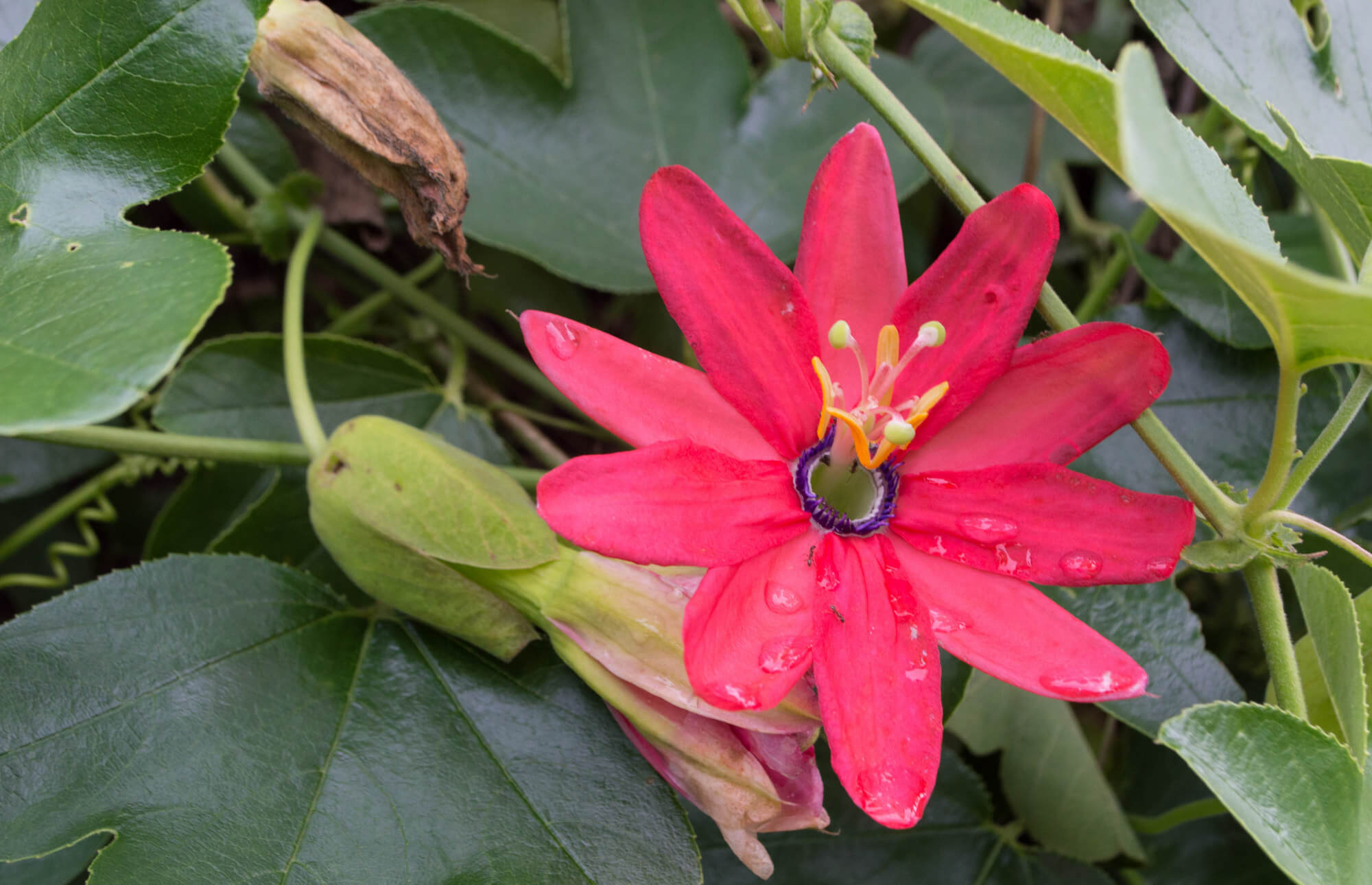 Our first night was at the luxurious Quail Lodge & Golf Club in quiet, beautiful Carmel Valley. It's a narrow valley with mountains visible from every view, known for wineries and outdoor sports. (More on this hotel and its surroundings coming up in a big post about the Monterey/Carmel area.)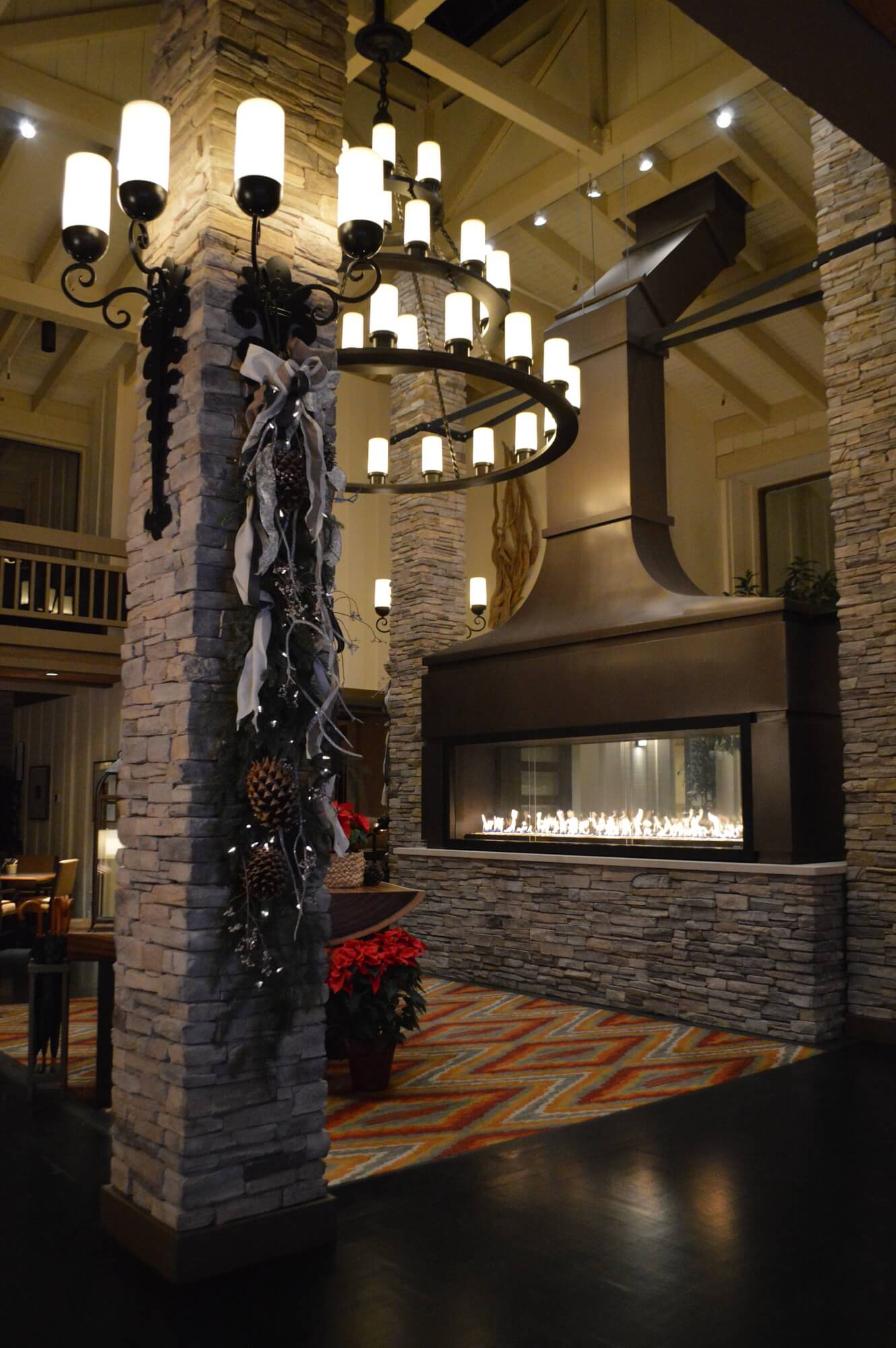 While we are definitely not golfers, we eagerly checked out equipment to play on the putting green that was right outside our room. Our older son loved it, and you can see that it caused plenty of deep belly laughs, too:
Nearby Garland Ranch Regional Park provided some outdoor time in Carmel Valley before we settled in the village of Carmel-by-the-Sea.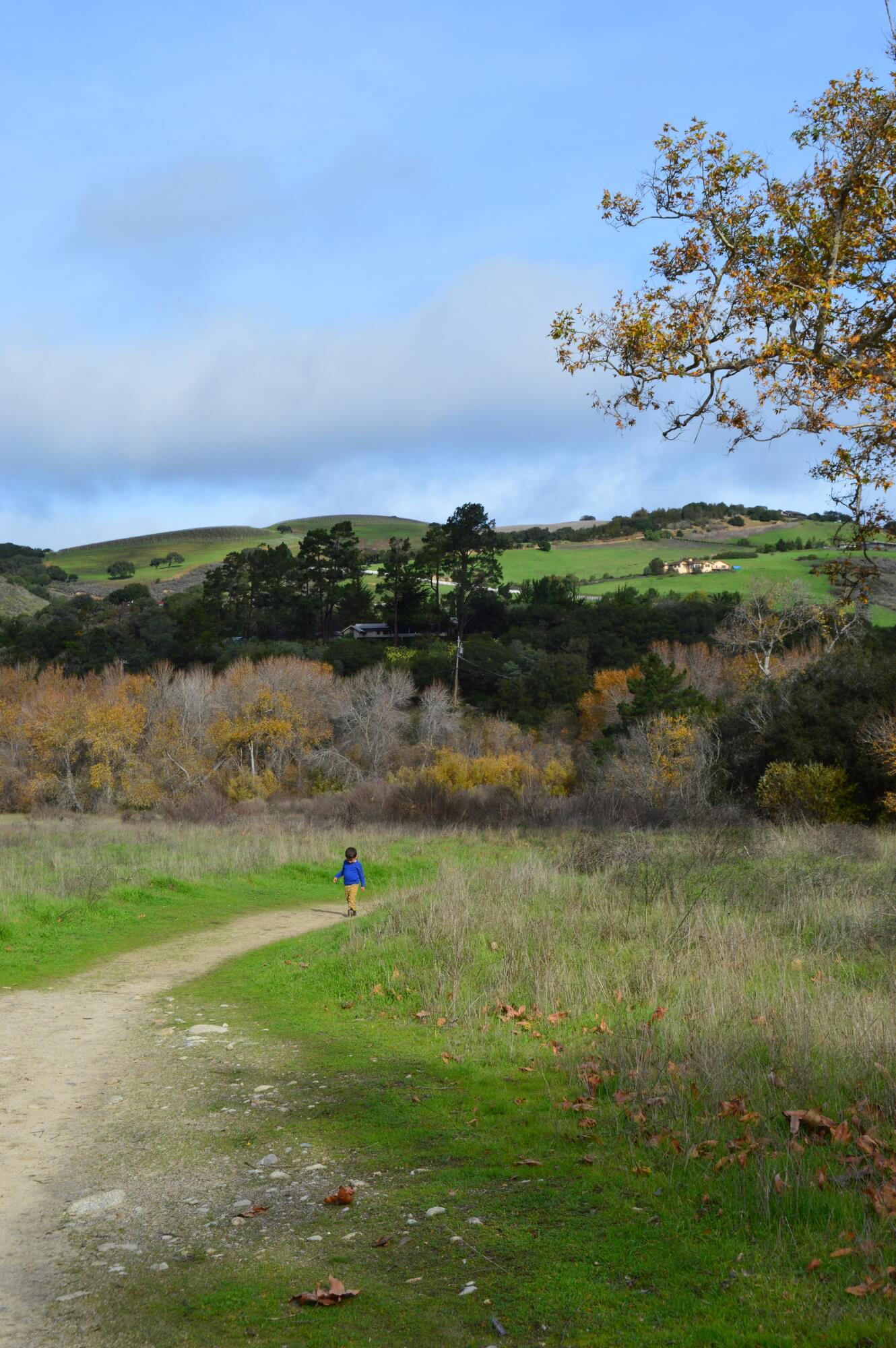 My kids definitely made use of the space in our two-room suite at the family-run Hofsas House inn in Carmel.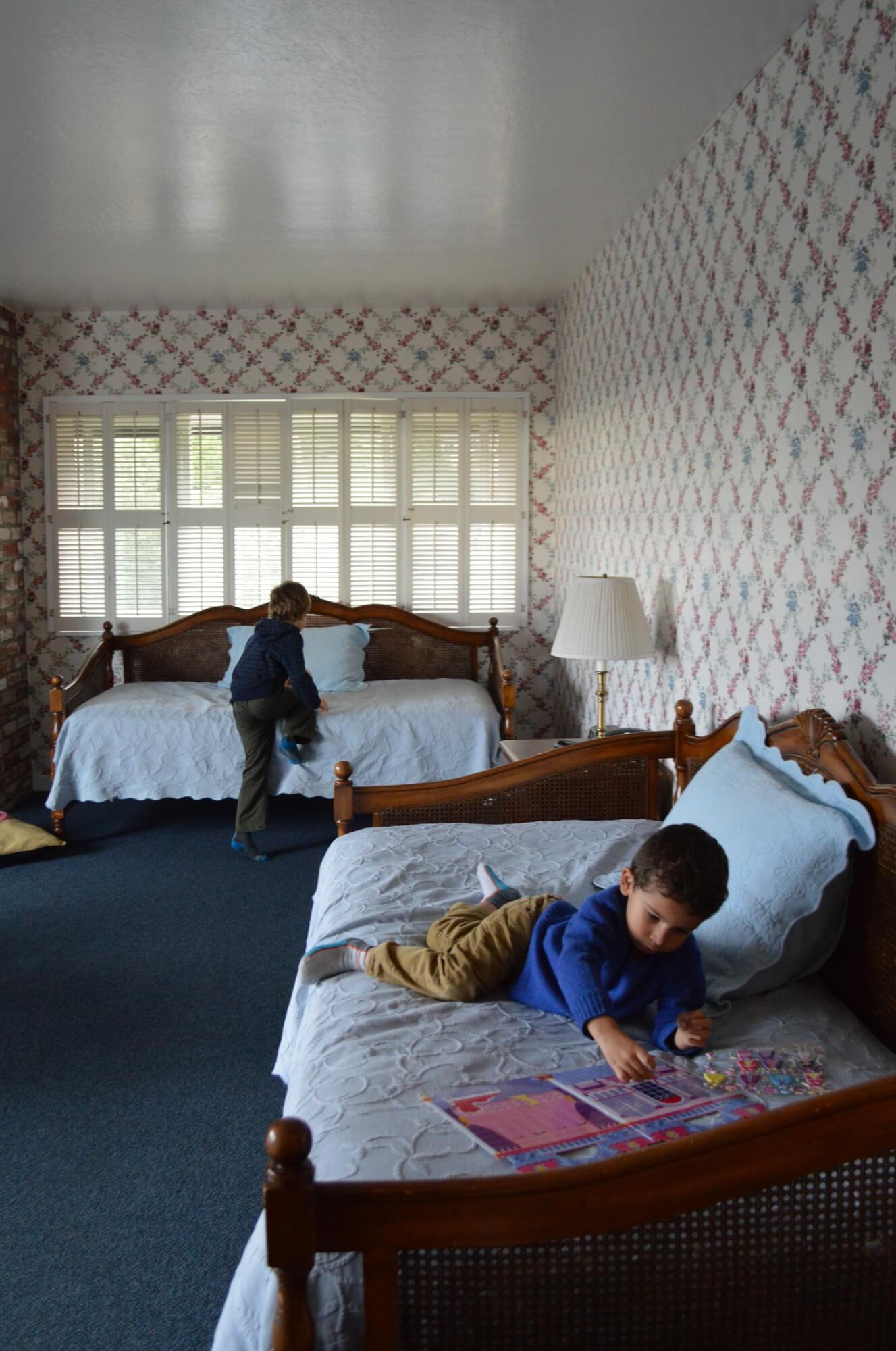 And our room had a balcony from which we could watch woodpeckers and watch the sun set over the ocean: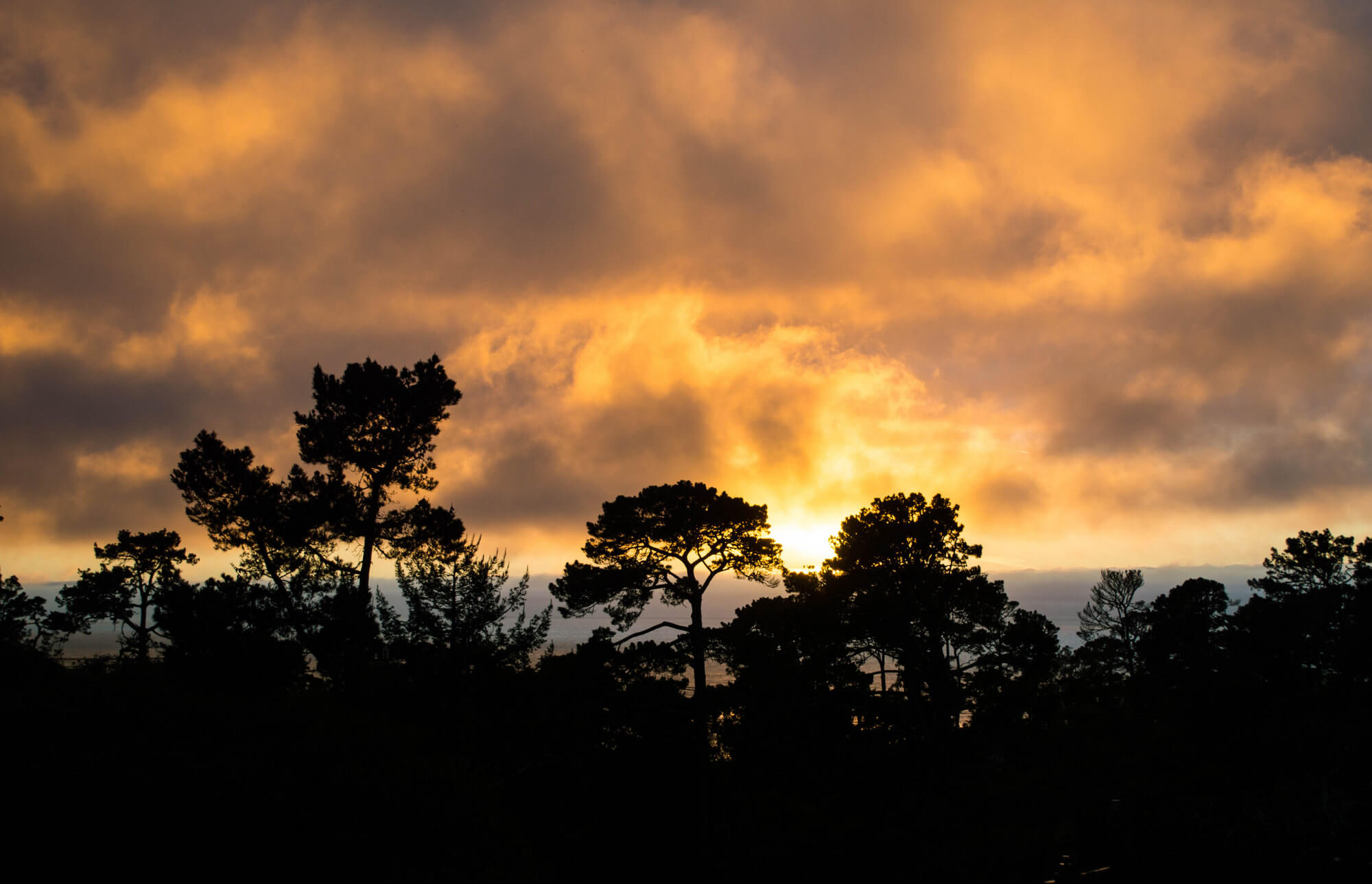 Any stay in Carmel is not complete without a visit to Carmel Beach; it's one of the most beautiful beaches in California! The cypress trees, dunes, puffy white sand, and cliff views make it one of our favorite places to spend half a day.
Our kids loved it, too, but remember the challenges mentioned above? We had one on the beach and had to cut our visit there way short.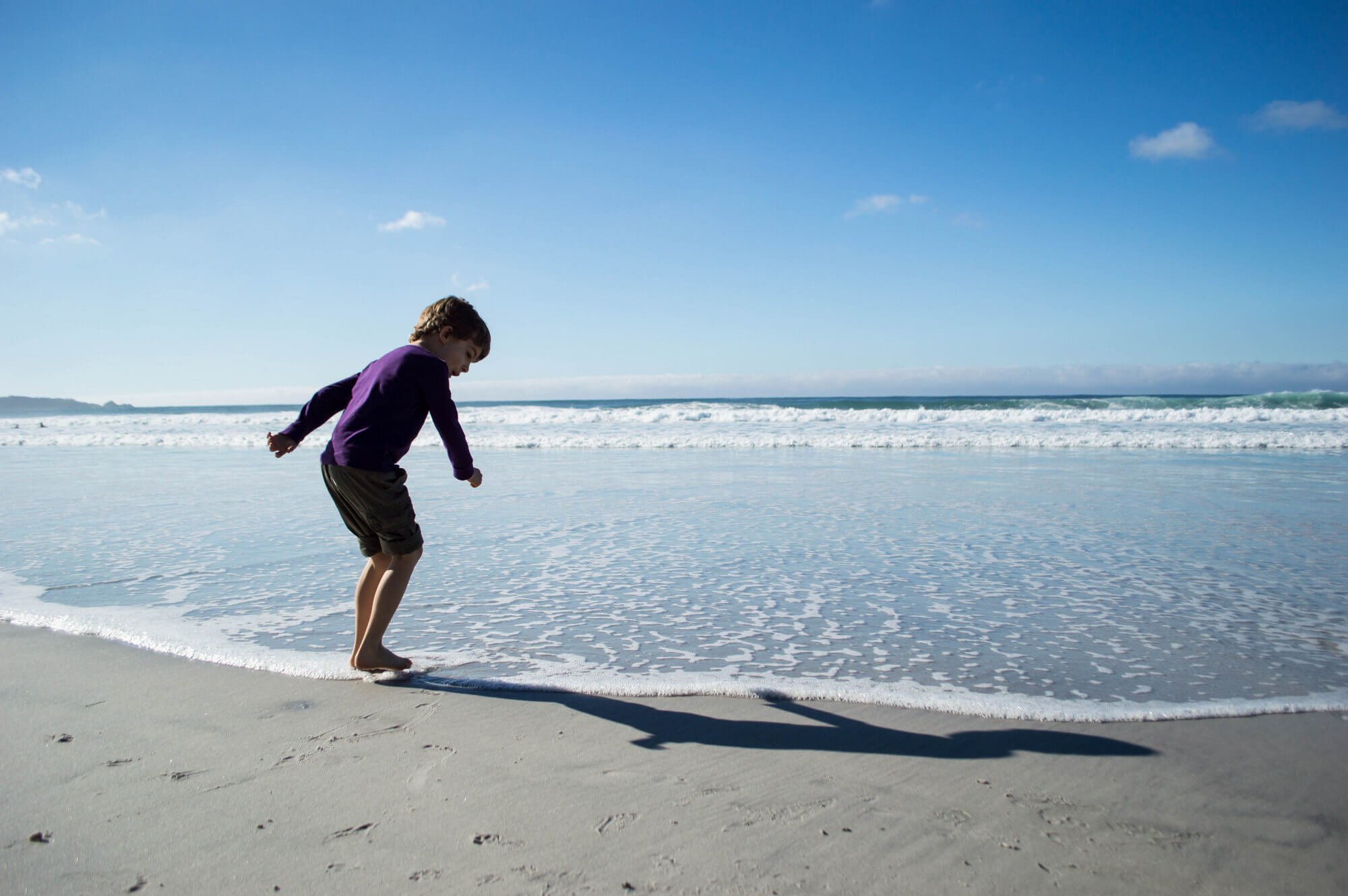 Like the rest of Carmel, Carmel Beach is dog-friendly, and we loved seeing the dogs here (including ours!) being completely at home. 🙂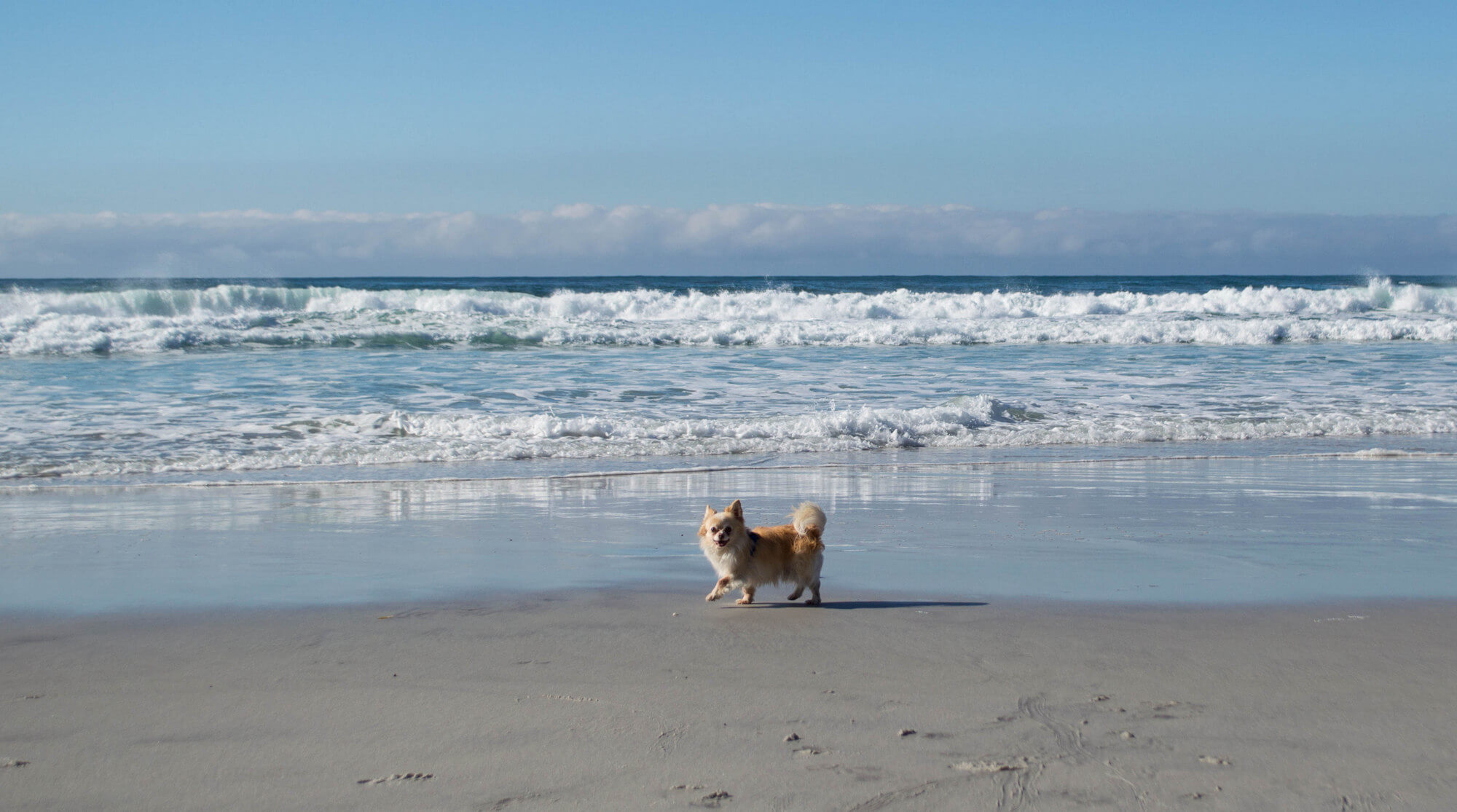 My older son takes after his dad in his love of soccer, and like any true Brazilian, they play anywhere, anytime…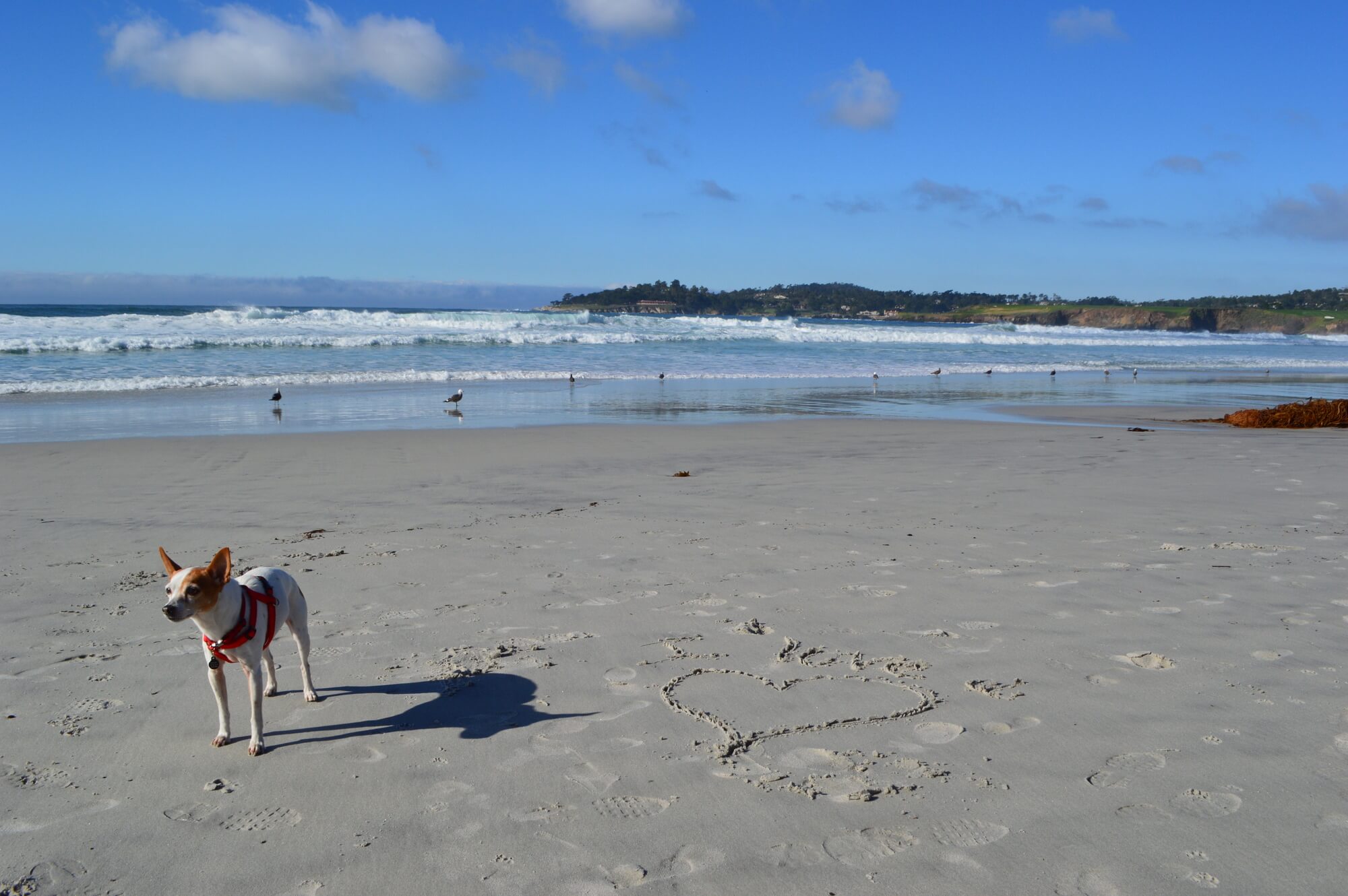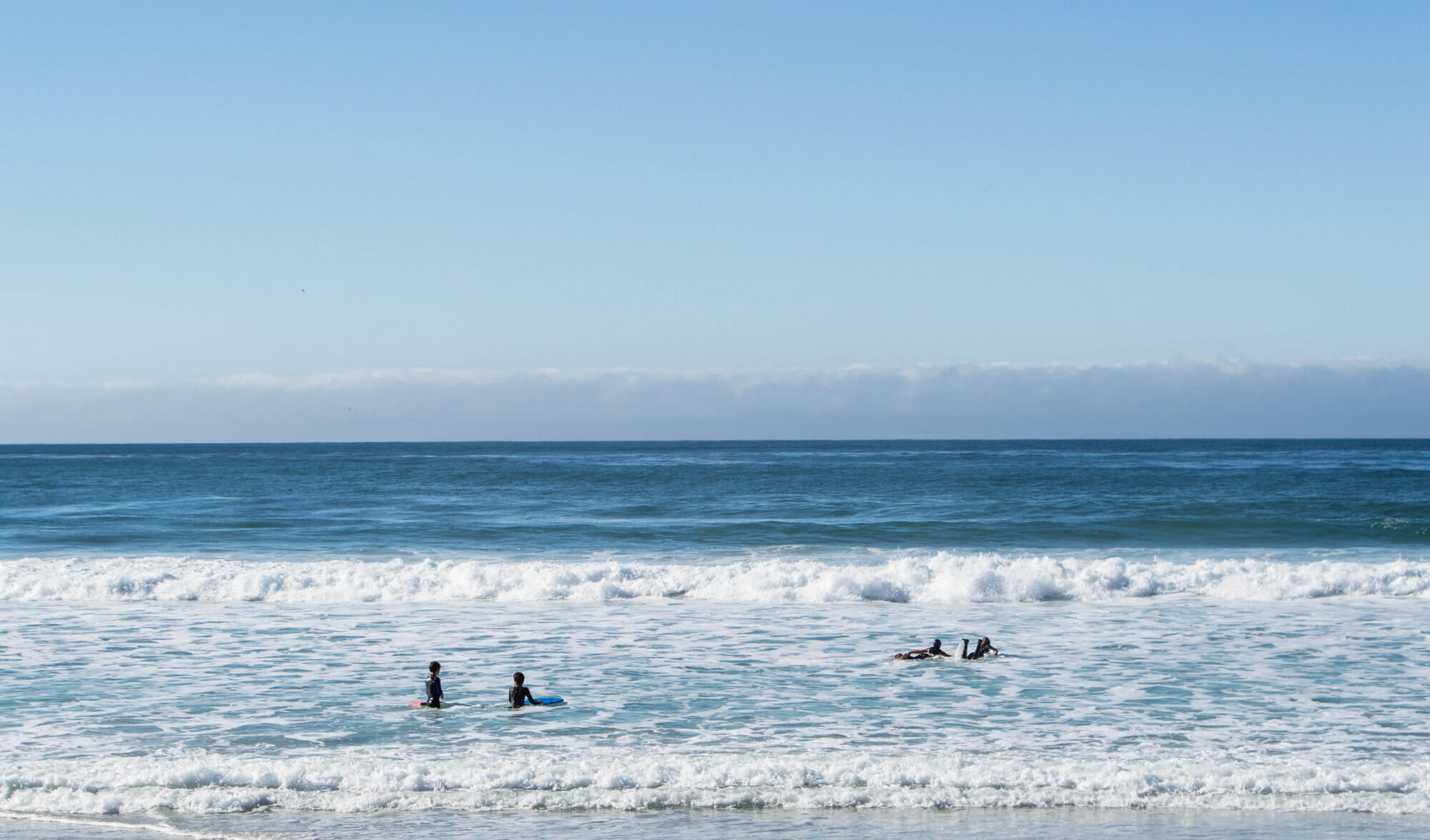 We've visited Carmel around Christmas before–it's a nice place to stay before the holidays because the town is wonderfully decorated and there are many small shops selling handmade items and Christmas ornaments.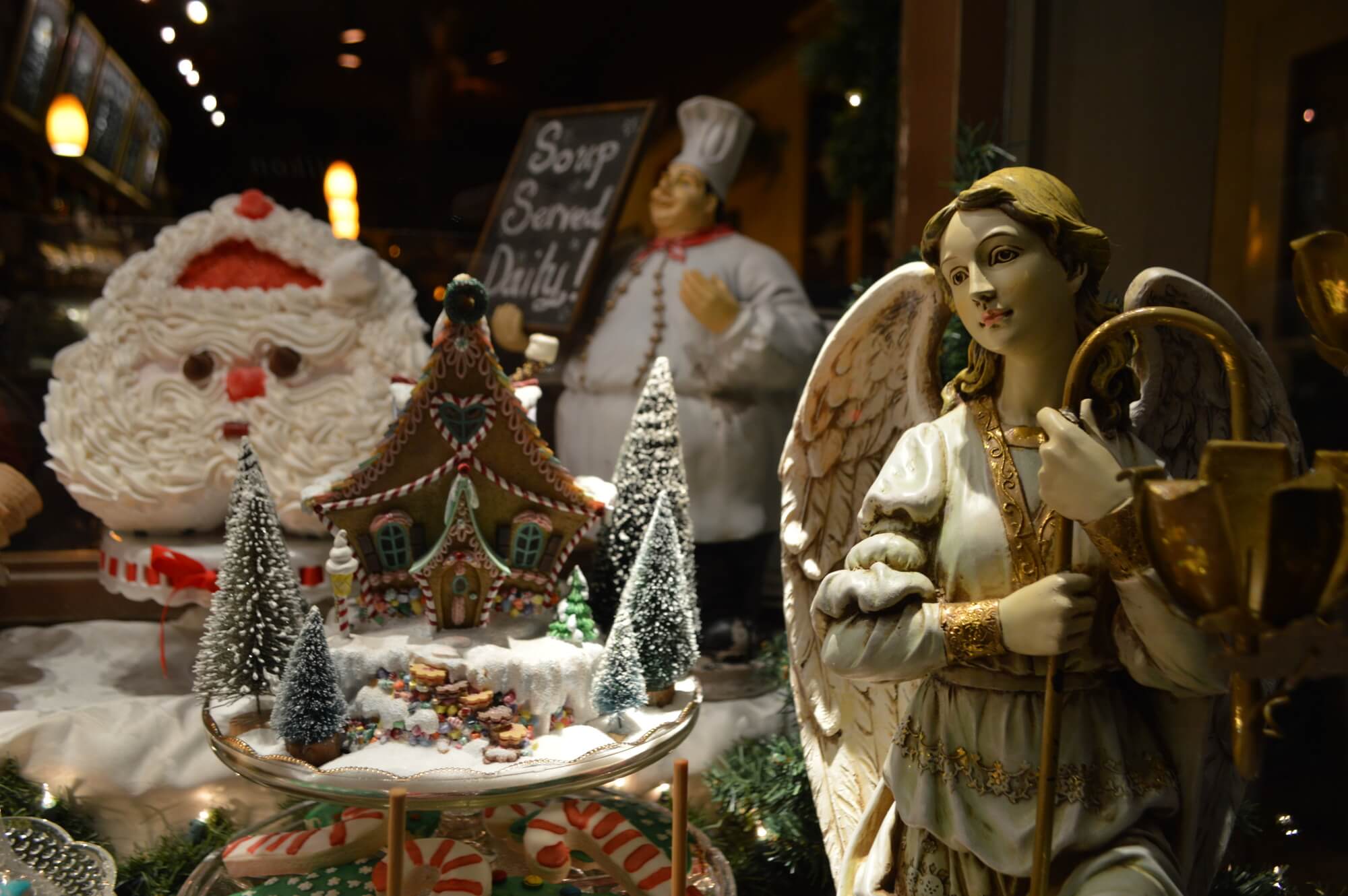 One of the nicest stops on the iconic Highway 1 is Point Lobos State Natural Reserve, and we had a late afternoon hike on the Bird Island Trail. We couldn't have asked for nicer weather on this day (70 and sunny in late December!), but the strong afternoon sun seemed to wash out every view on our westward walk and made getting good photos a challenge.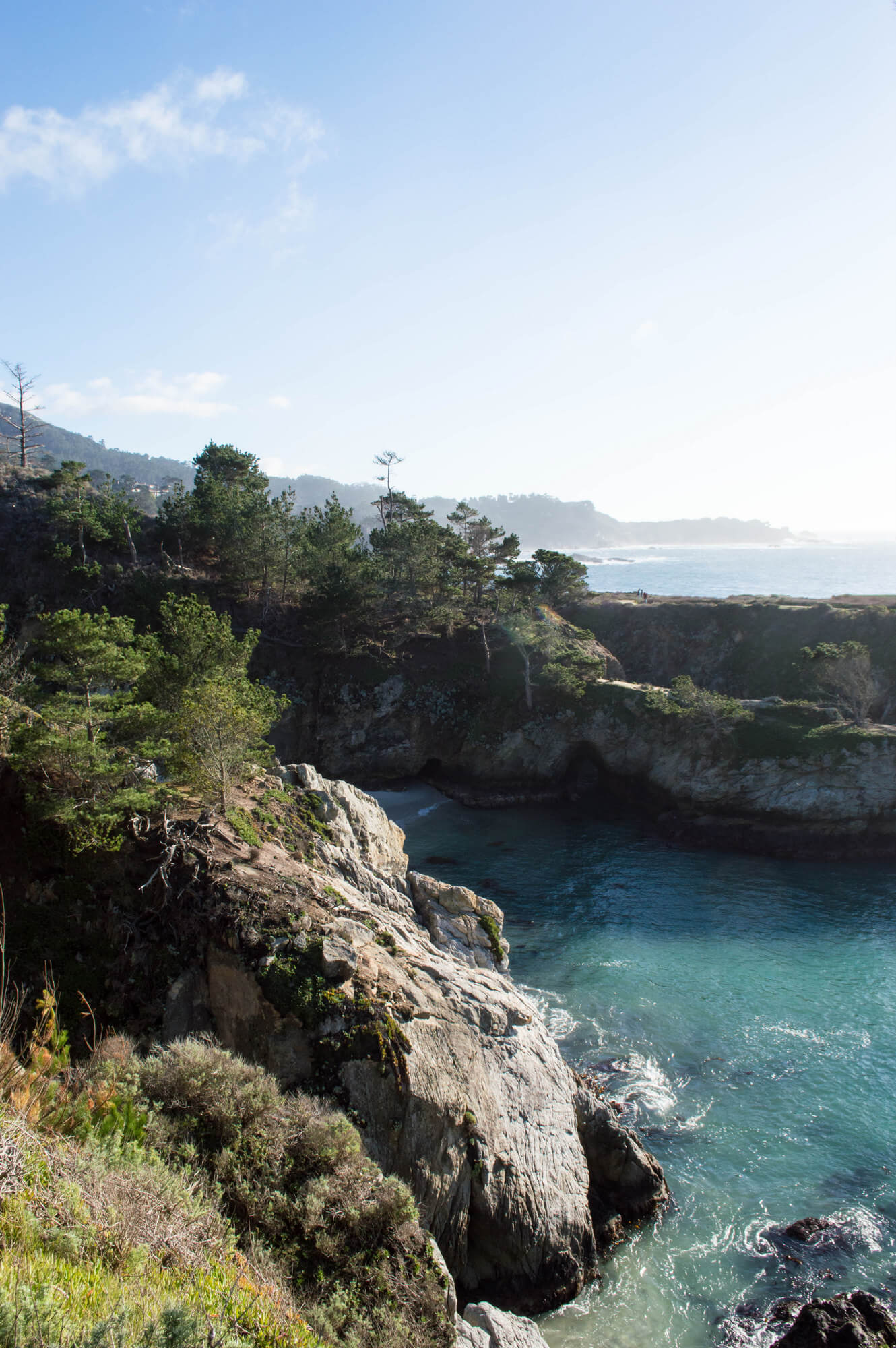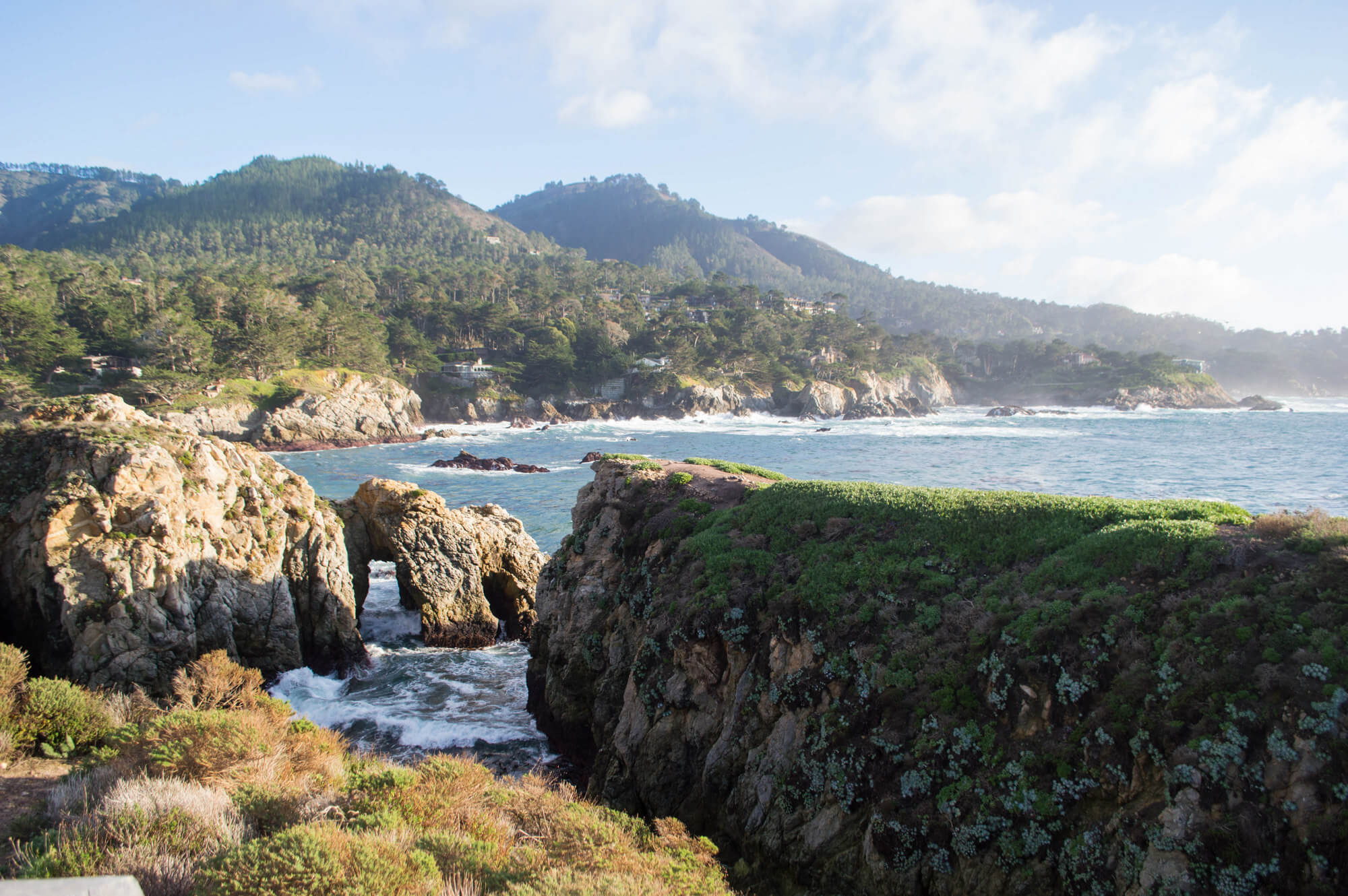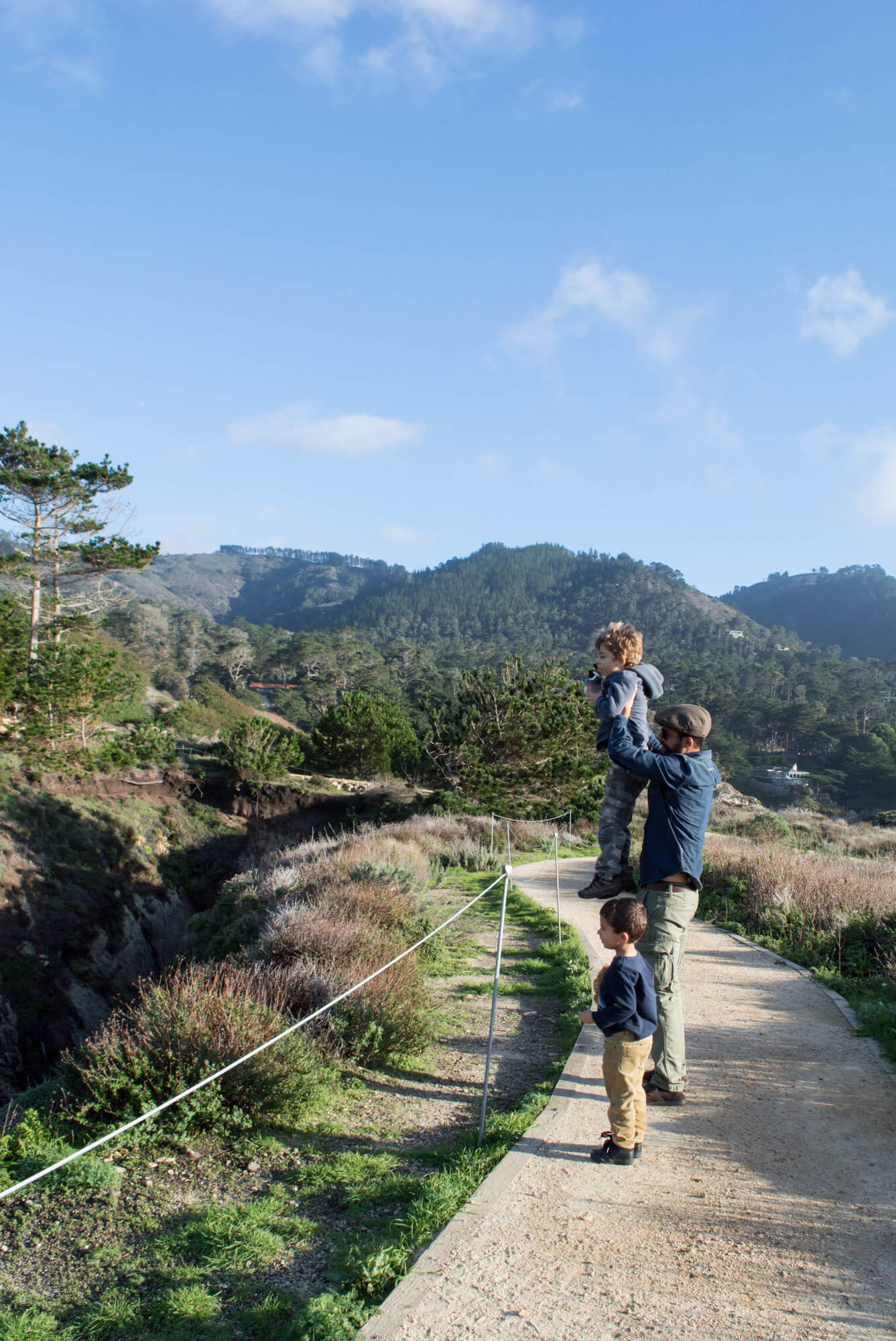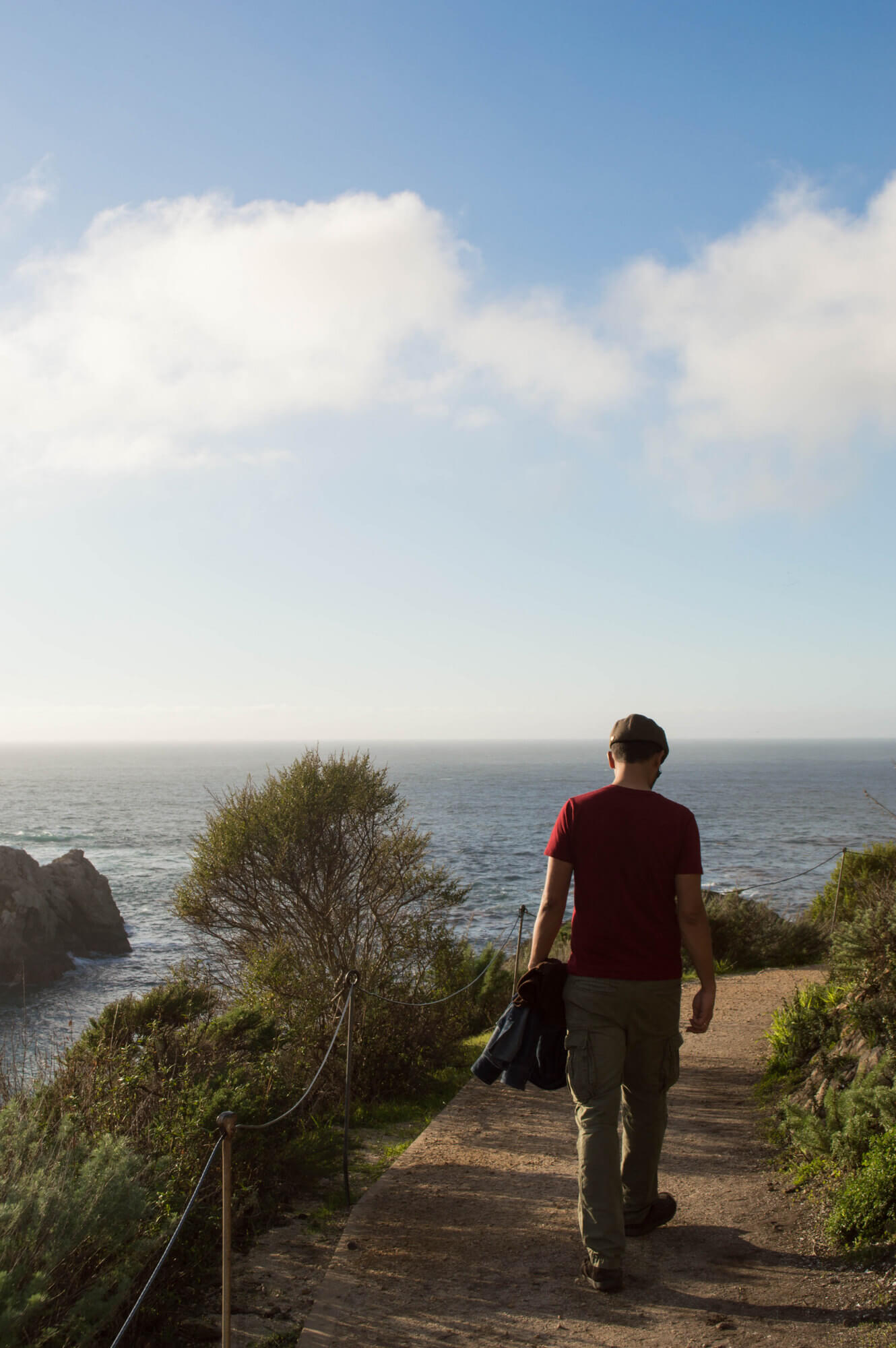 The final stop before heading home was at Mission San Carlos Borroméo del Río Carmelo, or the Carmel Mission. Founded in 1770 by the Spanish, the mission is a sacred space where European art and architecture mix with California's history.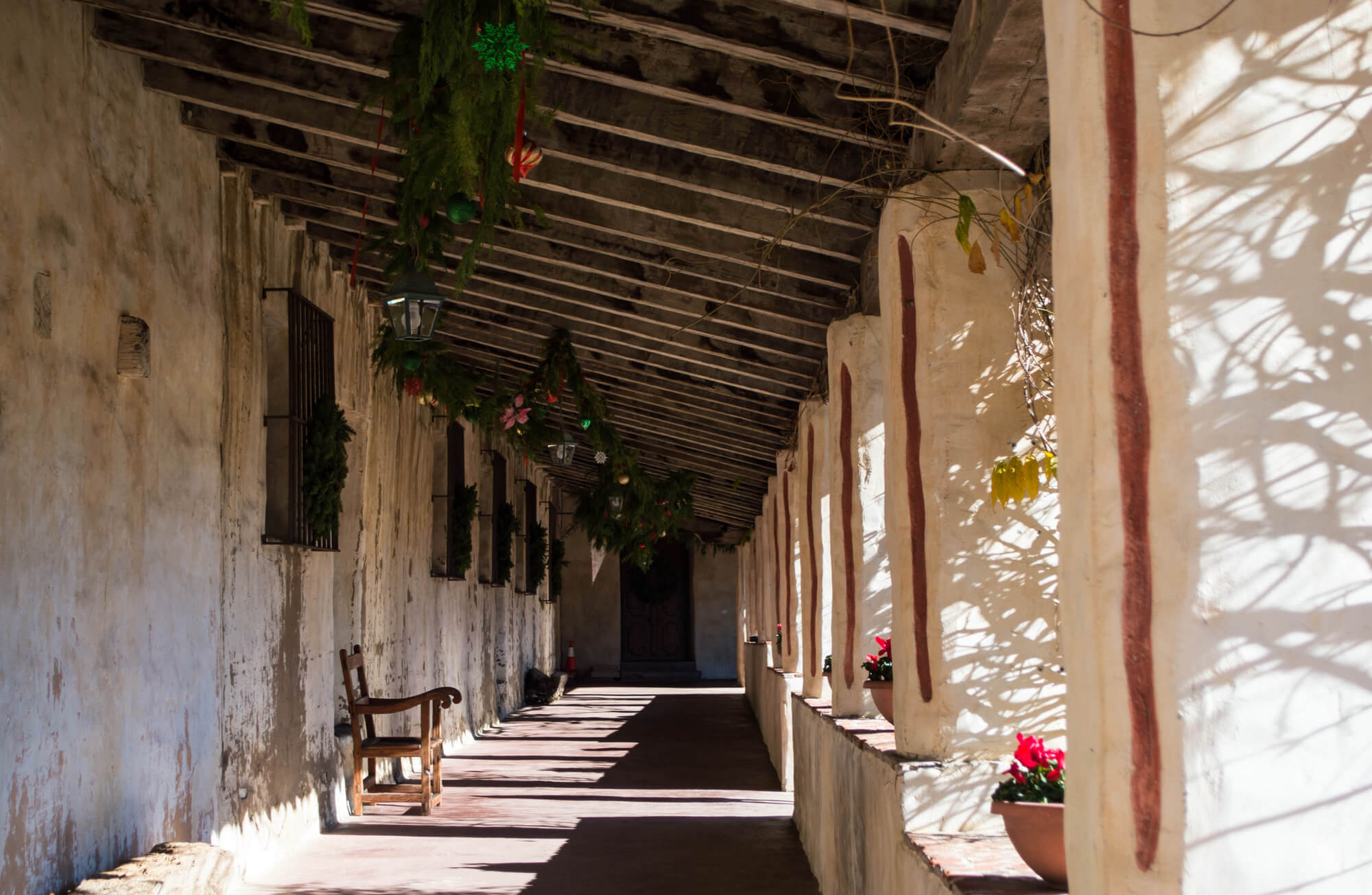 I always feel so fortunate to live in a state that keeps me constantly inspired.
Do you have any special travel traditions around the winter holidays? Have you been to Carmel?