It's 2015 and time to set intentions for the year ahead. What types of activities do you hope to include in your free time this year? I'm still focusing on experiences of all sorts, but being around creative work is certainly one of them.
When I was young (in my early to mid 20s), I sometimes planned trips based on the museums that I could visit or even the specific exhibitions that were taking place. Now I plan visits to nearby cities to see exhibitions but don't have the right circumstances to travel far to see an exhibition. The topic for January's ArtSmart Roundtable is "2015 outlook," and I've collected a list of the art exhibitions I would most like to see. Some I will actually get to because they are close by, but some are just wishes. (And by the way, browsing museum websites for upcoming exhibitions, I noticed how user unfriendly some museum websites are! I wanted to include a greater variety of museums, but some of them didn't even have upcoming exhibitions listed; others did but they were hard to find or the descriptions were so minimal…)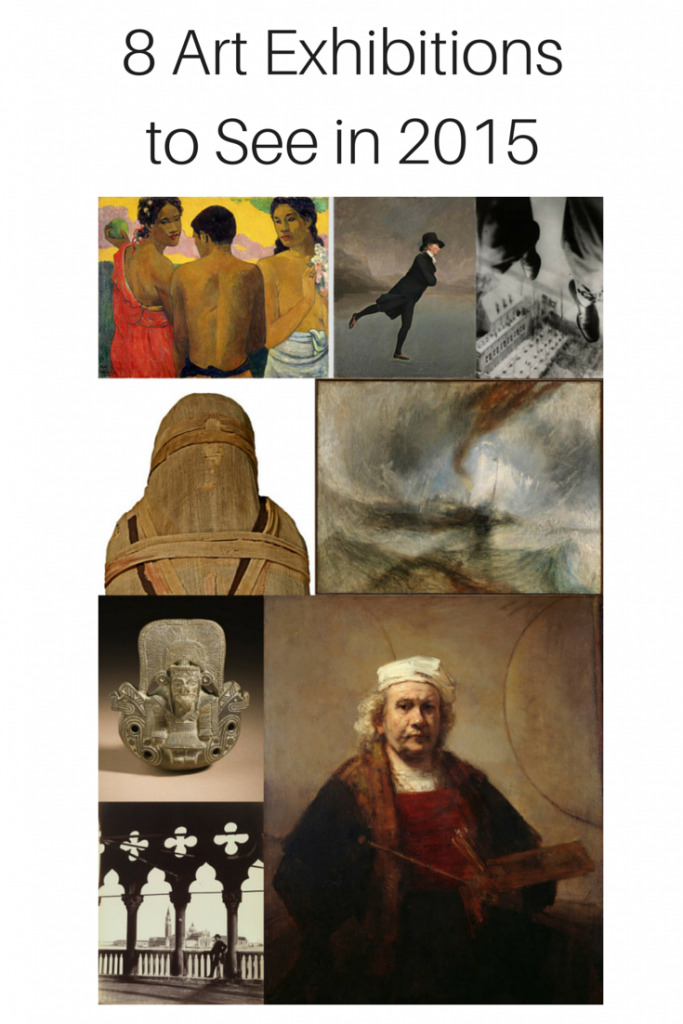 At the Neue Pinakothek, Munich, through Feb. 2, 2015
This exhibition ends in less than a month, but it's one I'd love. I enjoy seeing what life was like in the past, and seeing the way Venice used to look through paintings and photographs would fascinate me! There is something so grand about Venice's past that contrasts so sharply with the touristy, mismanaged city that exists today. Apparently the paintings and photographs provide further contrast–the paintings show colorful, busy, people-filled scenes, while the photographers preferred "silent views" of the city.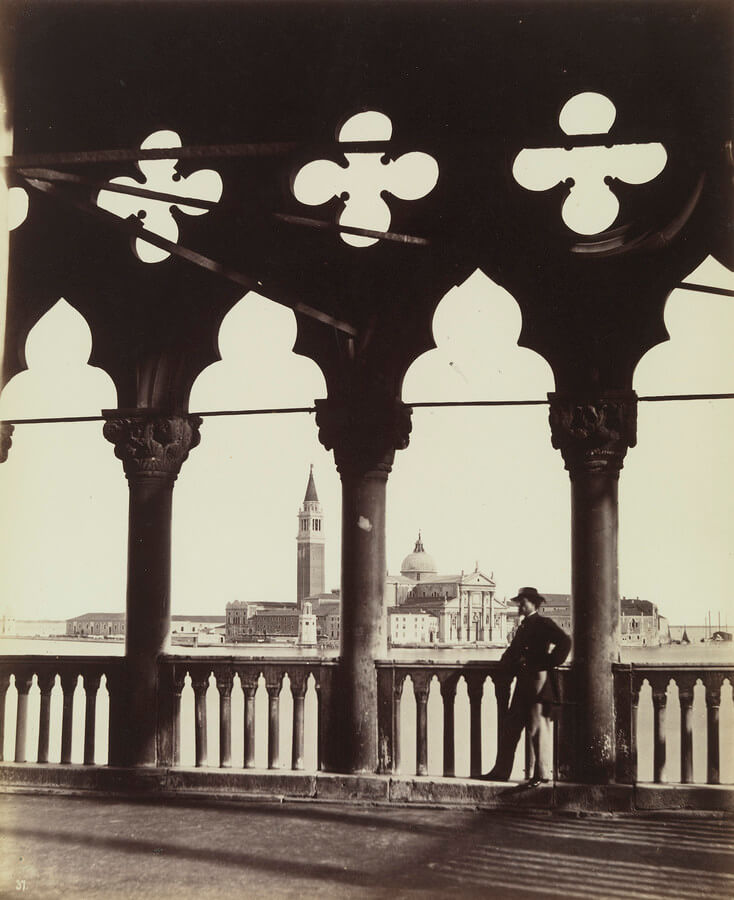 At the Musee d'Orsay, Paris, Oct. 13, 2015-Jan. 24, 2016
This exhibition aims to show the contribution of female photographers to the medium of photography. Split into 2 parts, the exhibition includes work from the invention of photography until 1945, and this second part covers the interesting period of 1914-1945. Among the artists included is Tina Modotti, the Italian photographer who lived in Mexico and was taught by her lover, the famous photographer Edward Weston. Besides showing beautiful details of womanhood and life in Mexico, her work reflects interesting political messages (which actually got her deported in 1930).
At the de Young Museum, San Francisco, March 7-May 31, 2015
This exhibition will make its way to my calendar this spring because it's in nearby San Francisco. The show will span 400 years and include the work of Botticelli, Diego Velázquez, Monet, Paul Gaugin, Georges Seurat, Picasso, and Georges Braque, among others. Wow!
At the MOMA in New York City, through April 19, 2015
I find photography so interesting now that there's such a contrast in the way photographs are processed now and in the past. This exhibition includes more than 300 works by both the most famous photographers (Alfred Stieglitz, Paul Strand, Edward Weston) and lesser known ones as well. According to the MOMA website, "The creative possibilities explored through photography were never richer or more varied than in the years between the First and Second World Wars, when photographers approached figuration, abstraction, and architecture with unmatched imaginative fervor."
At the British Museum, London, through April 19, 2015
Visiting the British Museum was a highlight of the art-filled early 20s, and I often wish I could go back to London just to visit this museum again. This exhibition of mummies examines the lives of 8 distinct people–men and women, adults and children from Egypt and Sudan from a range of 1600 years–by asking questions such as "How old was he when he died?", "Who was he buried with?"and "What do the mummies tell us about children in ancient Egypt?"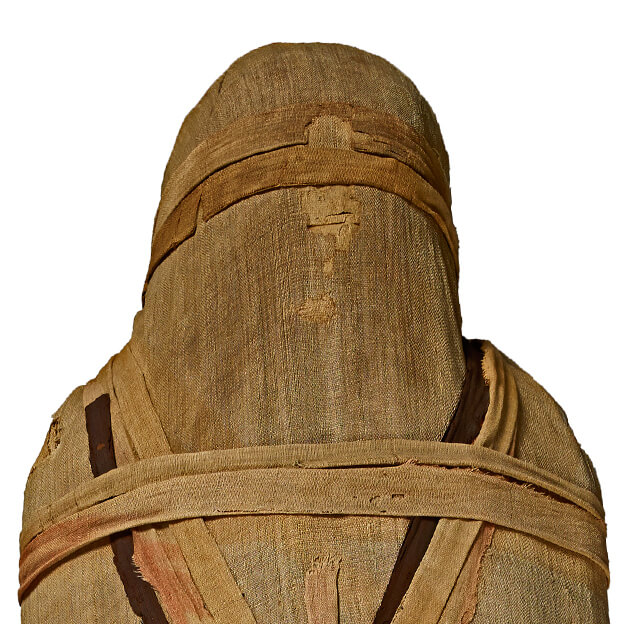 At LACMA (L.A. County Museum of Art), Los Angeles, through Dec. 31, 2015
This one caught my attention because I've seen exhibitions of the ancient art of the Mayans (fascinating!) but knew nothing about the ancient civilization of Colombia. It's humbling to think about the advanced civilizations that existed before Europeans took over these continents and the ancient histories were essentially wiped out. The LACMA website states that this exhibition "follows the 16th century journey of Pedro Cieza de Léon, one of the most important chroniclers of the conquest, who landed on the north shore of what is now Colombia in 1533."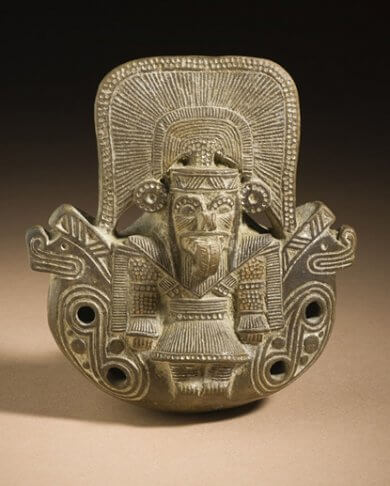 At the Legion of Honor Museum, San Francisco, June 20-Sept. 20, 2015
This is another exhibition that I plan to see in 2015. If you're not familiar with Turner, he was one of the most important British artists of the 19th century, known for his water scenes and his use of light and color. This show will cover the late period of Turner's work, created between 1835 and 1850, when his paintings became even more expressive. Seeing his paintings in real life is quite something, but seeing 60 of his works at once promises to be a memorable experience.
At the Rijksmuseum, Amsterdam, Feb. 12-May 17, 2015
This is the exhibition I would travel to see this year. Rembrandt's work is so exceptional but its power really comes through in person. The Rijksmuseum website states, "Emerging from the shadow of tragic personal losses and financial setbacks, Rembrandt produced some of his finest work in his final years. By experimenting with paint and light, he achieved an unparalleled emotional depth, leading to his most daring, individual and intimate works."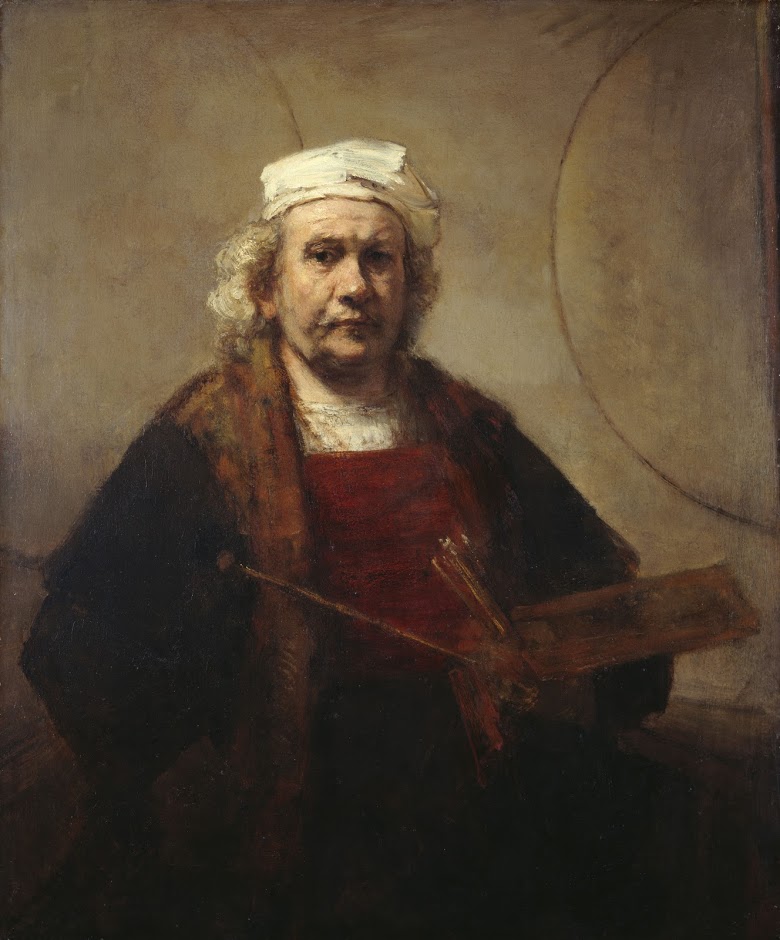 Which of these would you most like to see? What other art exhibitions are on your wishlist for 2015?
For more art and travel inspiration for 2015, check out what the other ArtSmart bloggers have to say:
2015 Must-See Art Exhibitions in The Netherlands from Art Weekenders
Van Gogh 2015 from Daydream Tourist
2015 Outlook in Travel and Art from Wanderfull Traveler
2015 Art Exhibitions in Florence, Italy from ArtTrav
Images for "Art Exhibitions 2015" come from the museums' websites with the exception of the Modotti photo, which is a Creative Commons image.