This part of Northern California is a great place to be when I can't get out and explore farther away. Lodi wine country is one of those local places that I've loved getting to know–I feel like it's my own little slice of California wine country, one that even local people still don't know enough about. Wine tasting in Lodi is one of my favorite ways to spend a day! Here's my guide to visiting Lodi wine country: reasons to visit Lodi, where to taste wine, and what else to do in Lodi:
Reasons to visit Lodi:
Fortunately for me, the rural wine region of Lodi, just 40 minutes south of my home, is constantly evolving, and I've been enjoying watching it happen. There's so much going on here for people who like wine, want to learn about wine, or maybe don't care about wine but want to enjoy the sophisticated yet down-to-earth atmosphere of this thriving agricultural region.
If you're in Northern California and want to visit Lodi, or even if you've been before but want to return, here are my reasons for loving Lodi wine country right now:
1) European varieties are serious business here
Lodi's Mediterranean climate of sunny days and cool nights means that a huge variety of grapes can grow well here, and most Lodi winemakers use that variety to create wines that people may not expect from Zinfandel country. Now around 100 varietals grow here.
Lodi appellations are the largest producers in the state of California of Zinfandel, Merlot, Cabernet Sauvignon, Sauvignon Blanc, and Chardonnay. Lodi has experimented with growing less-known varietals like Kerner (Lodi is the only grower of this German variety in the U.S.), Albariño (a Spanish white varietal), and Verdelho (a Portuguese white varietal).
Tempranillo
This Spanish varietal thrives in Lodi, and several wineries are producing Tempranillos worth knowing.
McCay Cellars 2012 Tempranillo: this was my favorite Tempranillo: savory flavors with plum and strawberry and a distinct nose of spice, red fruits, and eucalyptus
Other Tempranillos worth noting are the m2 2012, Harney Lane 2010 (recent winner of best in class at the CA State Fair), Bokisch 2012 (pioneers in Spanish varietals in California), and Riaza Wines' Clement Hills 2012–this winery specializes in Spanish varietals, and I find their wines to be pleasant and easy drinking.
Barbera
Barbera is one of my favorite types of wines, and it seems that its popularity in California is growing. Though I'm sure there are many good ones here that I haven't tried yet, Lodi has two that you should try: Old Farm Vineyards Barbera and Borra Vineyards Old Vine Barbera.
Spain, Portugal, or Germany?
Lodi wines go way, way beyond the Zinfandel that the region is so famous for. Several wineries have been getting special notice lately for their other European varietals. Here are a few favorites I've tried over the past year, and I look forward to seeing what these wineries have in store for us in 2015:
Bokisch Vineyards: This winery keeps producing award-winning wines from Spanish varietals. The Garnacha, Tempranillo, and Albariño were recently awarded medals at the San Francisco Chronicle Wine Competition.
McCay Cellars: I loved all their wines last year and am looking forward to tasting what winemaker Mike McCay gives us with the new Viognier, Cinsaut, and Grenache.
Borra Vineyards: This winery and its offshoot, Markus Wine Co., have been making news around Lodi for the innovative white wines made from German varietals (read all about that on Luxe Beat Mag).
Fields Family Wines: This winery is best known for its highly-regarded Old Vine Zinfandels, but I'm also excited about the Il Ladro–a Tuscan-inspired blend, and Vin du Sol–a blend of Syrah, Mourvedre, Carignan, and Granache.
2) California's Vineyard of the Year
The small Bechthold Vineyard was named the 2014 California Vineyard of the Year (by the California State Fair, where a panel of wine professionals do wine judging every year). I was fortunate to have the opportunity to try four wines from this special vineyard, and I enjoyed learning about this interesting slice of local history.
Just 25 acres of Cinsault grapes are organically grown and dry farmed in this vineyard in Lodi, planted in 1886. It's the oldest continually-farmed vineyard in Lodi! But, because this variety of grape was not in high demand, for most of the vineyard's life, the grapes were sold for almost nothing as a grape to be added to blends. Recently, however, the innovative and evolving winemakers in Lodi realized the worth of this vineyard and started making 100% Cinsault.
Cinsault is a French varietal that I knew nothing about, but I learned that a Cinsault is usually a delicate, feminine, light-bodied red with perfumy aromatics and flavors of strawberry, rhubarb, and spice. These wines were so interesting and delicious that I felt like I'd discovered a treasure. The Onesta 2011 Cinsault, Michael David 2013 Ancient Vine Cinsault, and Estate Crush 2012 Cinsault were all different but each elegant and smooth with flavors of strawberry.
But would you believe that the winemaker of the year makes wine from this vineyard of the year?! It seems like a combination too good to be true! Tegan Passalacqua of Napa Valley's Turley Wine Cellars was just named California winemaker of the year (along with his colleague, Morgan Twain Peterson of Bedrock Wine Co.)–read about it here. Turley's 2012 Cinsault was delicate and smooth yet perfumed–and a total bargain at only $18!
3) Sustainability
Another part of Lodi's appeal, especially for me, is the area's commitment to sustainable wine production. This was the first organized sustainability program in the wine industry. Many of the growers are committed to being environmentally friendly, socially equitable, and economically sustainable. Of the area's 100,00 acres, about 20,000 are certified sustainable, and more than 20 wineries have the Lodi green seal on their wines.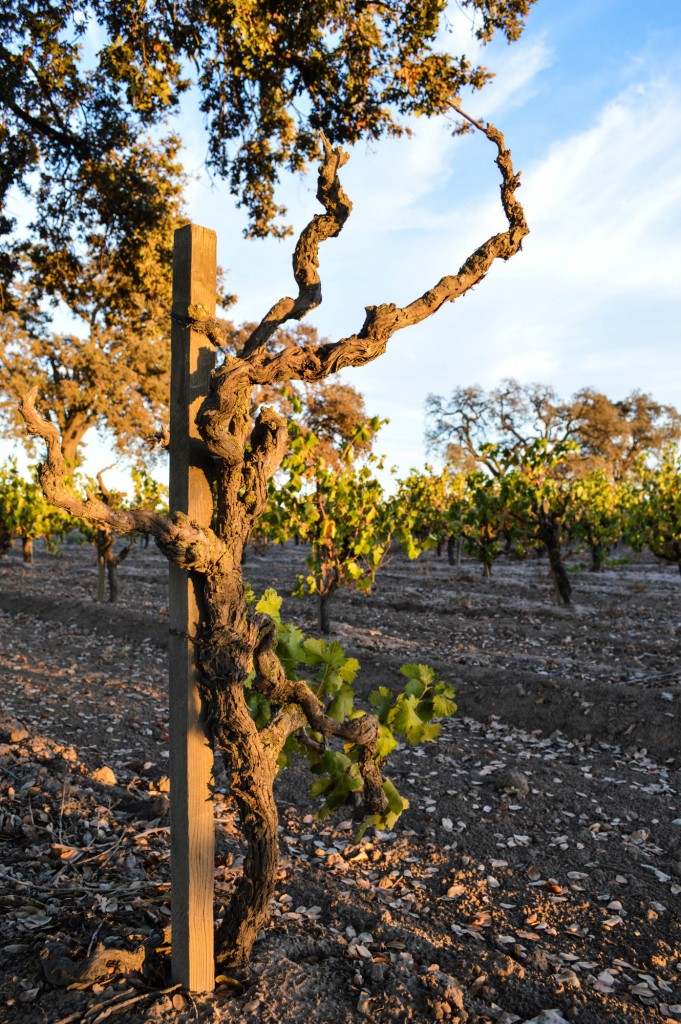 4) Small town feeling
Lodi is also an agricultural area. You won't find the rolling hills of Napa Valley or the tiny, tree-lined roads of Sonoma County. Instead, what impresses me about Lodi is its small-town, family-friendly, personable feel. You won't find pretentious wine country or big crowds. Instead, you'll meet the people who live here because they love it, and the winemaker might even chat with you about their wines.
Where to taste wine in Lodi: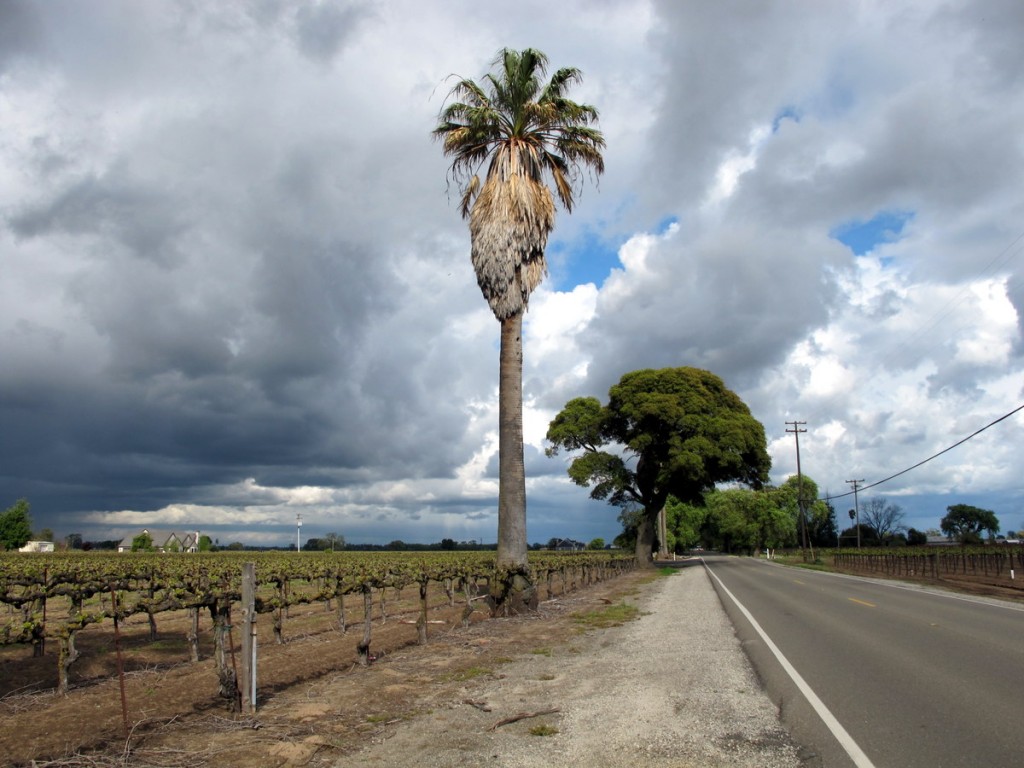 I recommend a stop in Lodi for anyone who wants to see a different side of California wine country or who really enjoys wine. These are some of my favorite Lodi wineries:
The coziness and family feeling of this winery made me want to stay here for hours. The owners, Kyle and Jorja, are the 5th generation growers; the property was purchased in 1900, and in 1907, the first Zinfandel grapes were grown.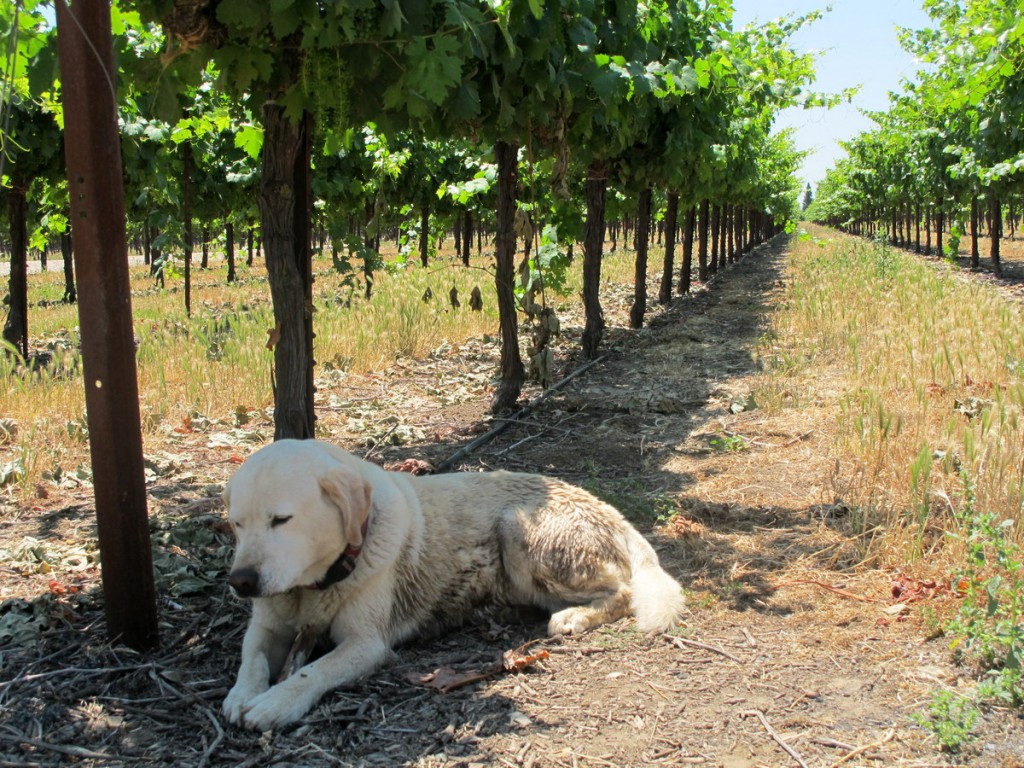 This winery is not only beautiful, it produces great hand-crafted wines in small quantities, all from estate grapes and using sustainable growing methods.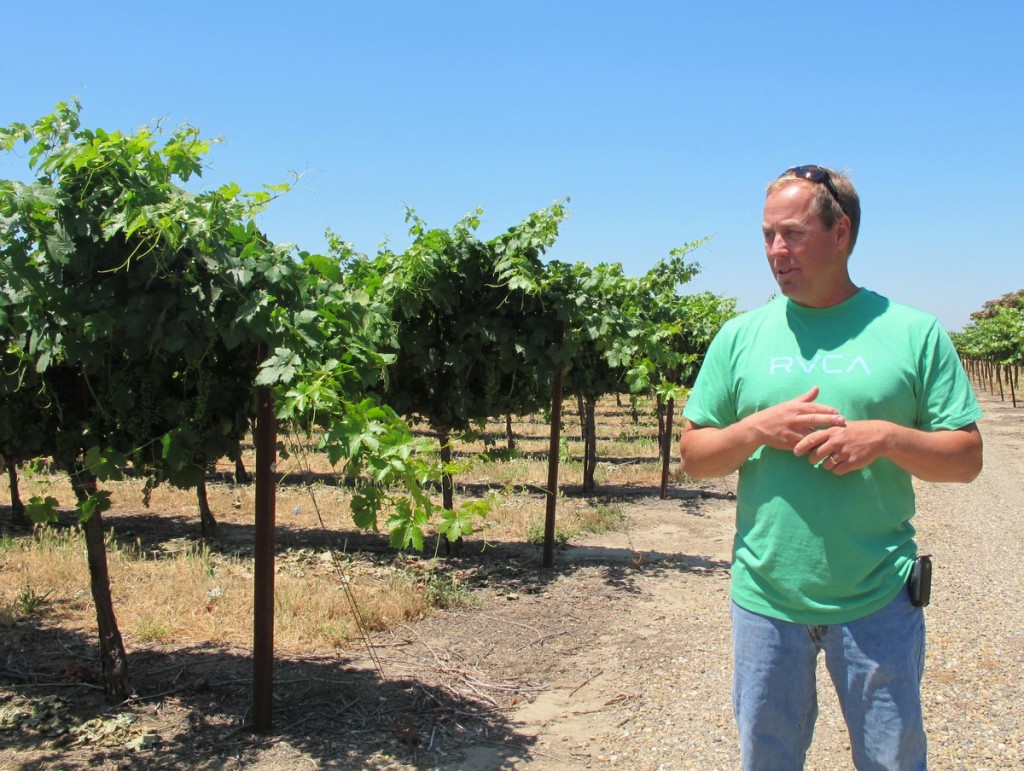 Kyle says that Lodi is homey…often it's the wine-makers behind the bar pouring the wines, and the area is very centered on the grape growers. To me, the connection among the growing of the grapes, making of the wine, and sharing it with the public is strong, and their love of what they do makes me want to go back and spend more time talking with them. Open daily 11-5; tastings are just $5!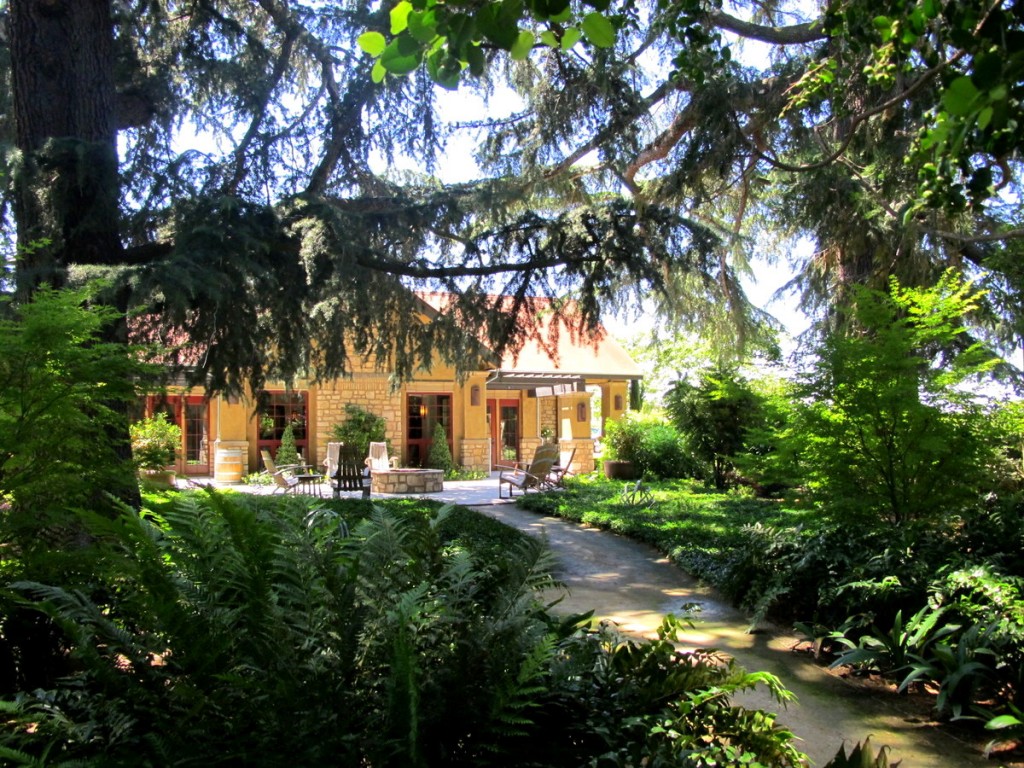 This winery is Lodi's finest "destination winery," a beautiful property that also has some history. The property is set back on a rural road surrounded by vineyards and old oak trees, on one of the oldest properties in the Central Valley (built in 1864).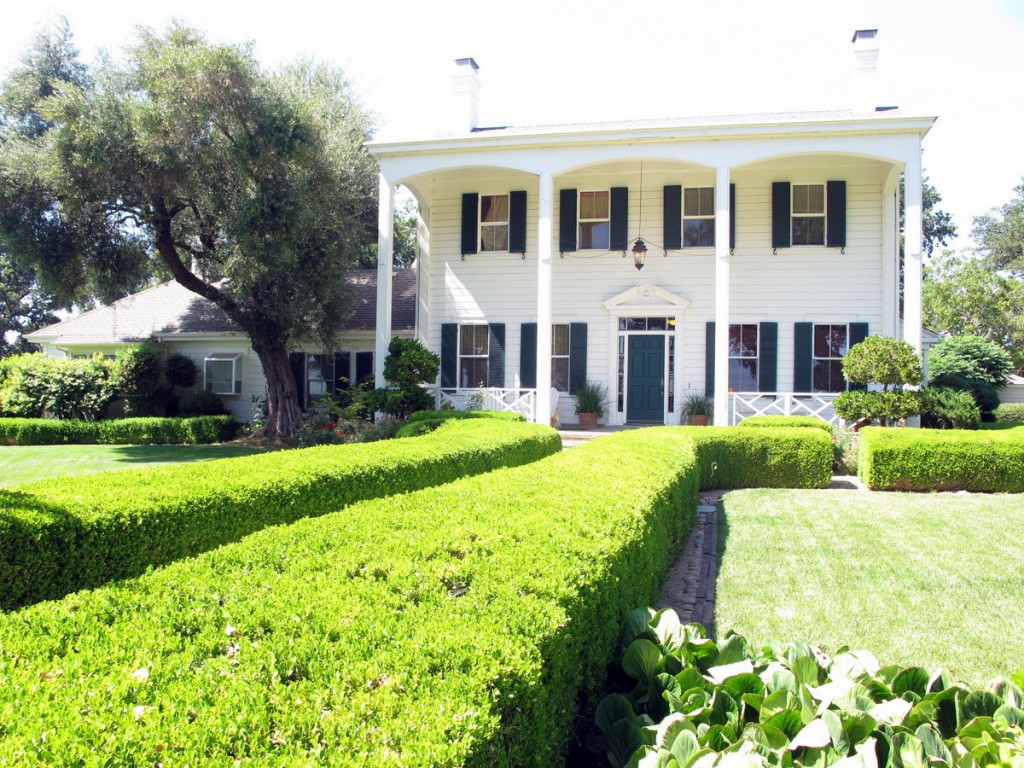 Not only are the owners are friendly and down-to-earth, the wines are really good. Come here for the wines (including a really nice Barbera) and stay for the spacious winery and beautiful property and its enormous heritage oak. Open daily 11-5, tastings are $10.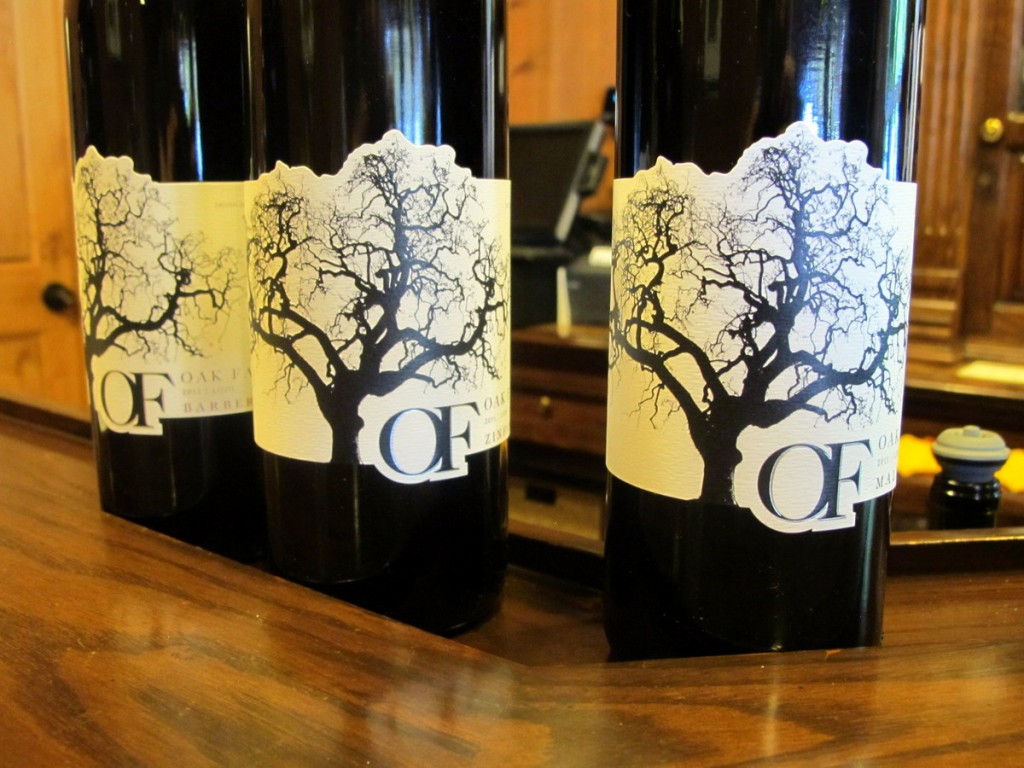 Lodi is becoming a destination for wine lovers in Northern California, and the number of wine bars opening in Lodi's downtown reflects the region's increasing popularity. One of the downtown tasting rooms that you must visit is Jeremy Wine Co., not only for the wines but also because Jeremy, the owner, is one of the most fun people you'll meet in Lodi.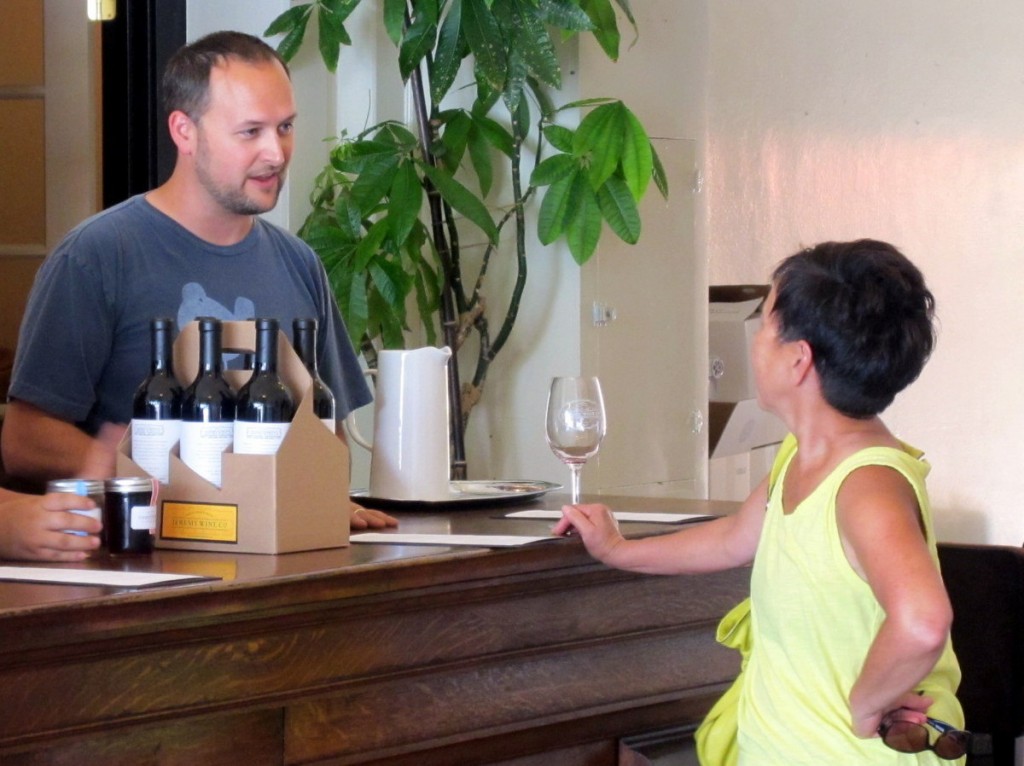 After years of working in the industry, Jeremy decided to try his hand at wine making. He seeks out the best grapes in the area by getting to know the growers and their vineyards. After carefully selecting grapes in small batches from select plots, he makes wine in small quantities and pours them in his beautiful tasting room in downtown Lodi.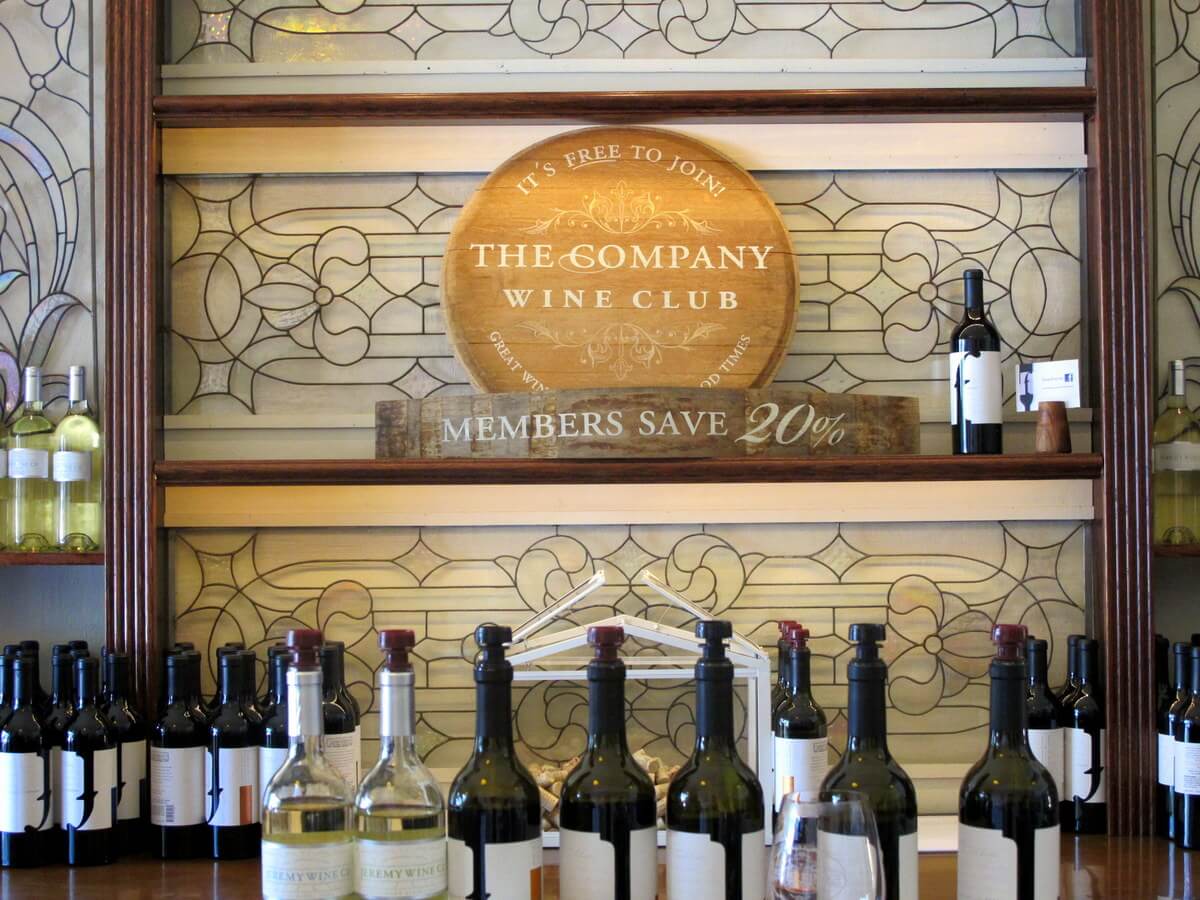 To me, this is the stylish side of Lodi, a place with an original 19th century saloon bar perfectly paired with contemporary details and an outdoor patio…a great place to hang out with girlfriends after lunch or before dinner. Open daily 12-5, tasting fee of $10.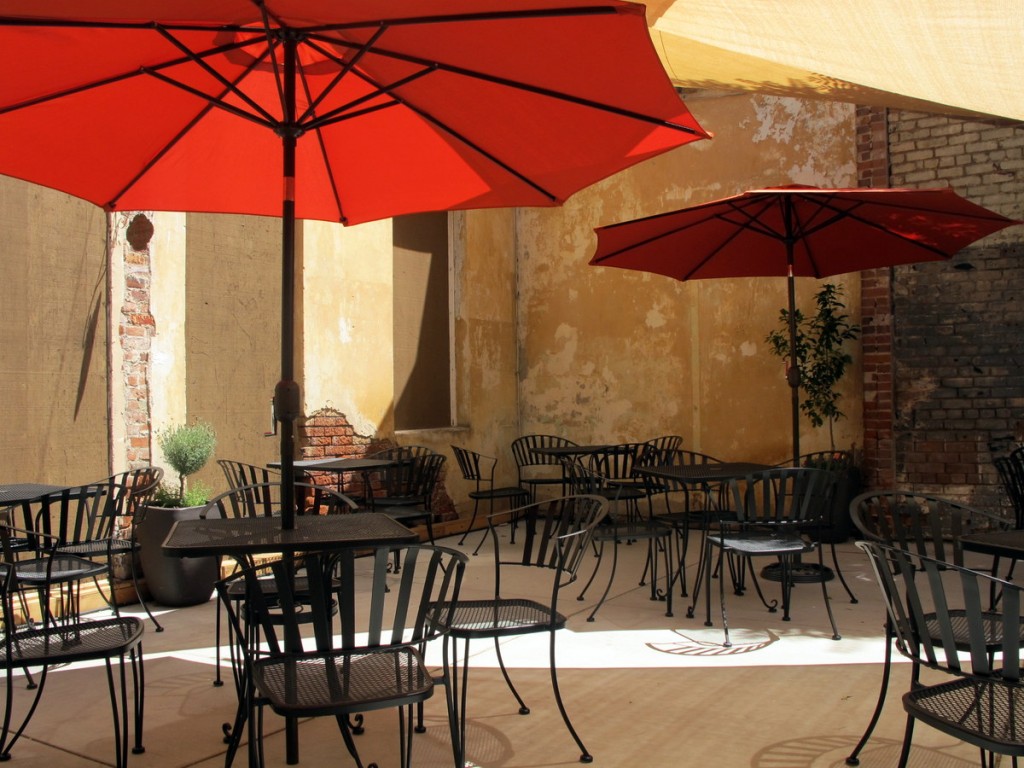 Riaza Wines:
Riaza Wines has a unique take on winemaking in California. The secrets to Lodi's quality wines are that just about any grape varietal can grow there, and the winemakers are not afraid of taking risks. For winemaker Rick, this means traditional varietals from Spain are used to make Old World style wines more reminiscent of Europe than California.
Riaza Wines is a modern wine tasting room located just half a block off the downtown's main street. Using grapes sourced from just 4 local growers, Rick makes Spanish-style wines with varietals such as Tempranillo, Graciano and Albariño. After falling in love with Spain and learning about its wine, he decided to try his hand at winemaking in California's agricultural Central Valley. According to Rick, "you can go out and put a toothpick in the ground and grow something–the soil is just so rich."
Thanks to Lodi's rich soil and unique climate, winemakers like Rick who want to experiment with lesser-known varietals can push the limits of what has been considered possible in California wine country. The results are adding a welcome new dimension to California wine, one that innovates and provides alternatives to the big, robust wines that California is so famous for.
Riaza Wines has a cozy atmosphere with stools for sitting at the tasting bar and a Spanish-style array of bar snacks like olives and almonds. For me, talking to Rick was like talking to an old college friend–he's down to earth, reflecting a true passion for what he does combined with the modesty of someone who is excited to keep learning and trying new things. If you're curious to try wines that you can't easily get elsewhere, pull up a stool and give his Verdejo, Tempranillo, Graciano, and Monastrell a try.
Rick told me that he wanted to capture what Spain is in a bottle and bring that here to California wine country. I think he has succeeded. This is one of my favorite Lodi finds, a winery that gets good results from the excellent growing conditions of this region and the innovation of the winemaker. Riaza Wines is open Friday-Sunday 1:00-6:00 and tastings cost $7. The tasting fee is waived with a wine purchase.
What else to do in Lodi:
The pairing of wine and cheese has existed for centuries, but now it seems like everyone is doing it, perhaps because fine cheeses are becoming more popular and more wineries are offering cheese plates. Fortunately for Lodi, they have a real cheesemonger, and if you love cheese, you must know about this place!
A Cheese Shop for Wine Lovers
Cindy, the cheesemonger and owner of Cheese Central, is happy to share her knowledge of cheeses and help customers select a cheese for a particular wine or beer. Customers can try a variety of cheeses and then take their purchases to try with wine at a nearby winery or tasting room. 
Cheese Central has more than 100 cheeses, but it's about much more than cheese. Locally made olive oil is available to taste and purchase, and in the increasing interest of sustainability, repeat customers can bring in their glass oil container to refill. Cindy is also a chef and member of Slow Food U.S.A.; she offers regular cooking classes and sells carefully selected craft beers, honey, and chutneys.
So, how can you get to know Lodi wine country?
Anytime: Visit for a day! Stop at the Lodi Visitors Center as you enter town and let them know what you're particularly interested in. They'll give you a map and help you decide where to go. Most wineries charge just $5 for a tasting, and don't forget Lodi's downtown, with welcoming tasting rooms, restaurants, and even a cheese shop.
Lodi's wine festivals: Wine & Chocolate Weekend in February and Zinfest in May
Where are your favorite places for wine tasting? Have you gone wine tasting in Lodi?
Pin it for later: