I love going to museums. I loved it when I was a kid, when I first went to Europe as a teenager, when I was a college student studying in Italy and a museum intern in Minneapolis, and I still love it as a mother of two young children. But the reality is that I've been putting museum visits on the back burner for a while because it's just not a very kid-friendly thing to do.
Recently, though, I've been returning to museums. I tried local ones with kid-friendly activities and ones that I just wanted to visit so much that I dragged my kids along and hoped for the best. The experiences weren't perfect, but that's OK–I felt in my groove again and enjoyed every minute.
Tips for Visiting Museums with Kids
1) Get their energy out first
All parents know that we need to let kids get their sillies out sometimes, and fortunately many museums are located near parks or at least have outdoor space for kids to burn off some energy before entering the museum.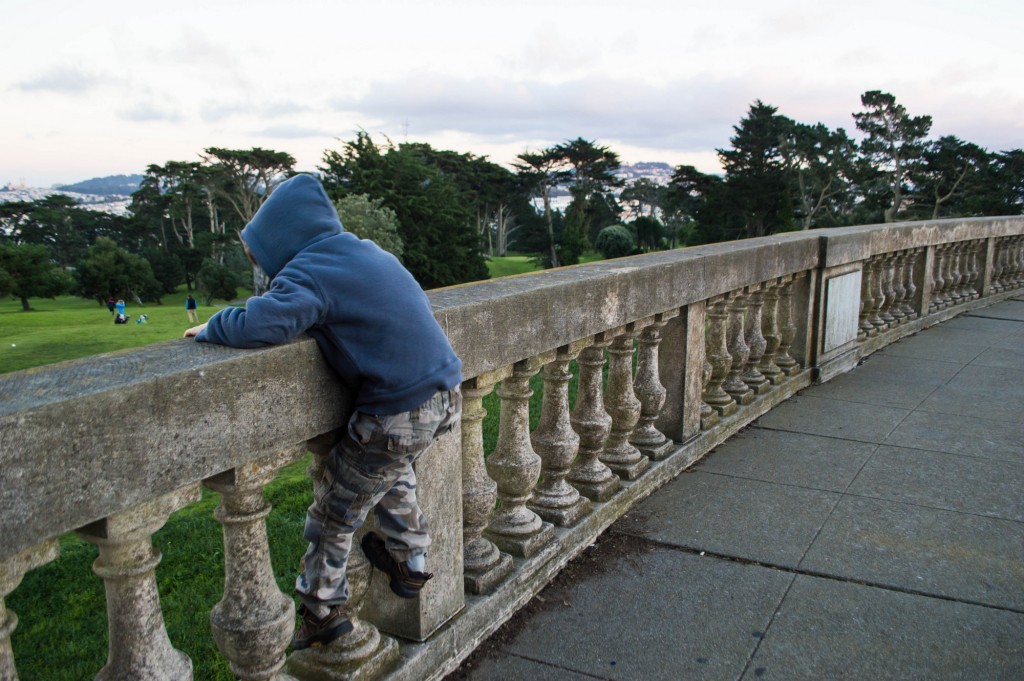 2) Get them excited
Talk to them about what they might see before they visit. If your kids are old enough to understand technique, explain a bit about the ways that people made the art they will see. If they'll see works of abstract expressionism, for example, show your child a video of Jackson Pollock working.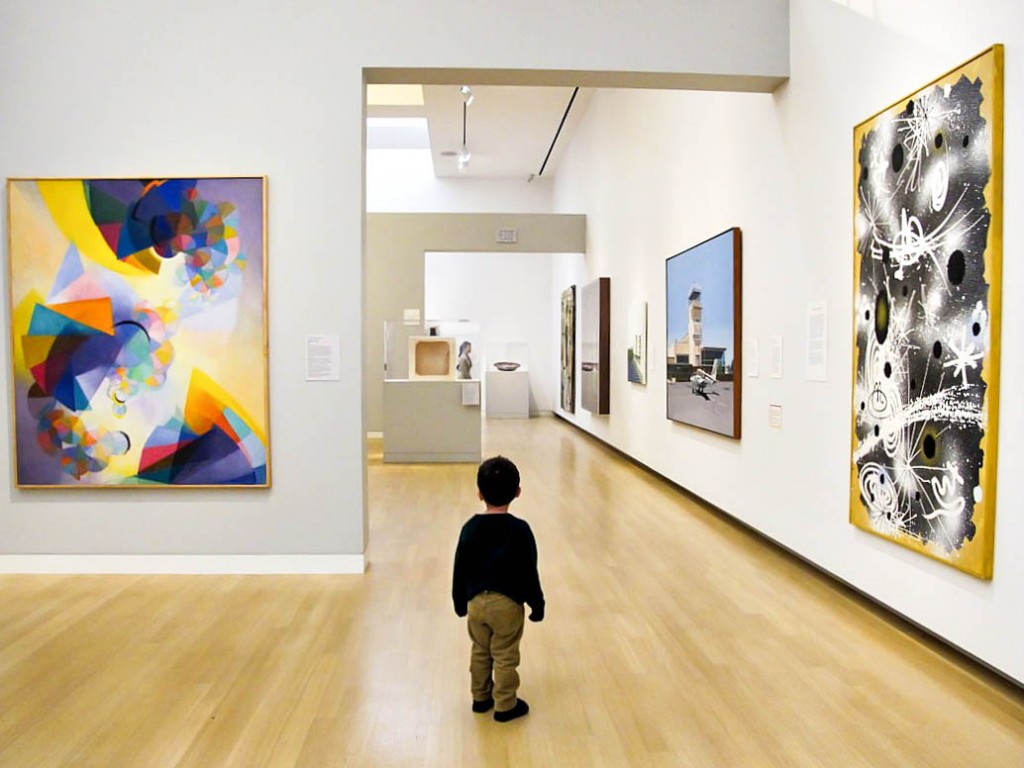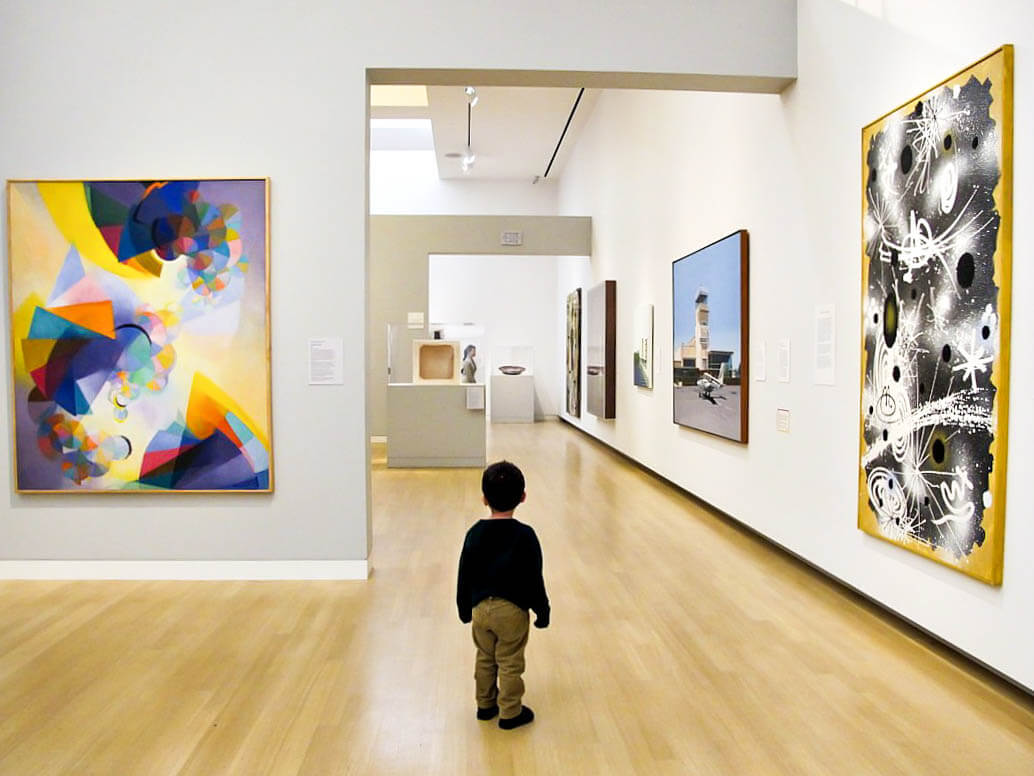 Talk about some of the people they might see in the paintings, and then look for those people during your museum visit. These books might help:
13 Artists Children Should Know, 13 Art Techniques Children Should Know, The Art Book for Children
3) Prepare them for the type of behavior expected in museums
You may want to explain that because art cannot be replaced, museums have policies for both grown ups and children to follow. Then brainstorm a list of possible expectations in a museum or look for the particular museum's policies and share them with your kids (for instance, the de Young's policies are here).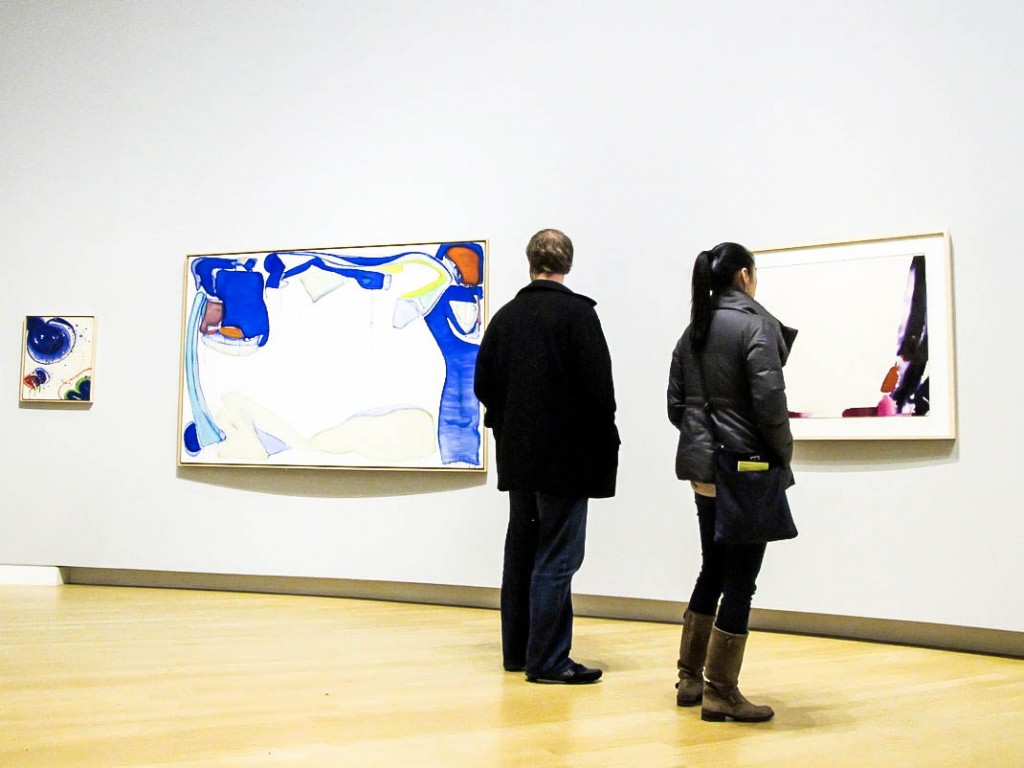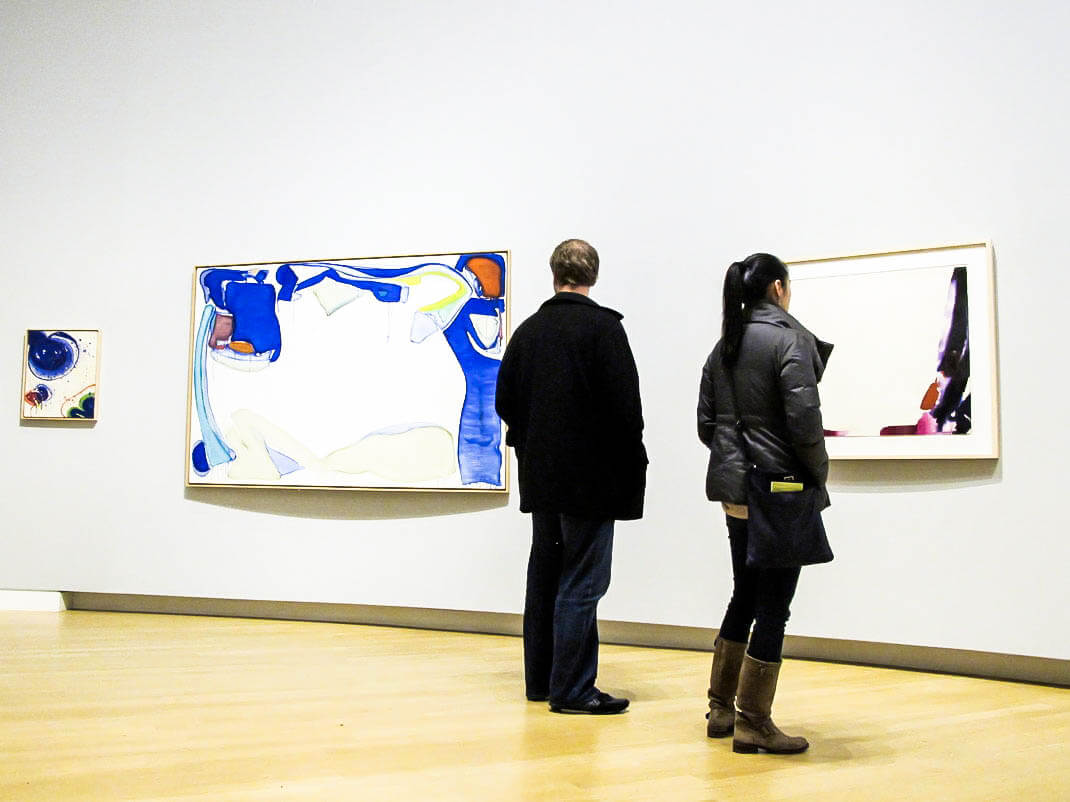 4) Do a scavenger hunt
You can make one (for example, find a horse, a sculpture of a girl, a boat, etc.), or you can try this very simple but great idea: go to the gift shop first, let your kids pick out a postcard, and then have your kids look for the art work that matches that postcard. (I discovered this idea in this post about visiting museums with kids, written by blogger Oren Miller just before he found out he had Stage 4 cancer. He has since passed away.)
Alternatively, give your child the task of choosing a favorite art work at the museum and then find the postcard at the gift shop before leaving.
5) Look for programs for kids on the museum's website
Museums of all sizes have a wonderful variety of kids' programs now. These materials that can be picked up when you visit the Metropolitan Museum of Art are a great example. The Palazzo Strozzi in Florence, Italy, where museums are usually not exactly user-friendly, even thinks about its youngest visitors.
6) Give them a camera
Let your kids be in control by giving them a camera to document their museum visit.
7) Focus on just one or two masterpieces
If your kids are old enough for this, try preparing them for just one or two of the most important works in the museum. This will give your child a very basic understanding of art and a particular piece to remember their visit by. You can wing it while in the museum or prepare for it beforehand by following these steps:
call or go to the museum website and find out what art works they're most known for/what their collection highlights are
find out a bit about the piece/artist and why this art work is special. It may be interesting to compare this piece to others that came before or after it to notice differences in technique or style.
show it to your child at home and then ask him or her to find it in the museum
teach your child about the piece from what you learned at home beforehand
8) Reward kids with a fun meal at the museum cafe
A lot of museums have kid-friendly cafes with yummy kids' menus. Take a rest there before leaving and reward your kids for their patience with a fun meal of their choice.
9) Ask what else the museum has
Many museums have something special that you might not know about–interactive exhibits, fountains, a sculpture garden, kids' playroom, etc. The lookout tower at the de Young Museum in San Francisco is a perfect example.

10) Adjust expectations
Just like any other experience traveling with kids, when visiting a museum it's important to adjust expectations so that everyone leaves happy. When I recently visited the Legion of Honor in San Francisco, I was able to take my time in about 20% of the rooms and had to rush through most of the rest, but that was OK because I knew that the museum wouldn't hold their attention for long.
My kids are now 7 and 4, so in the future, as they get older, I hope they'll be more interested and we'll be able to really enjoy visiting museums as a family.
Can you share any tips for visiting museums with kids?
More on museums and kids:
Two Very Different Museums in San Francisco
How to Get Kids Interested in Art