Happy Friday! I hope you had a lovely week and have something nice planned for this weekend. After catching up on work for my teaching job, we'll go to my mom's house for a gathering to remember my grandmother, who passed away recently at the age of 92. You'll hear more about her one of these days in a post about her travels.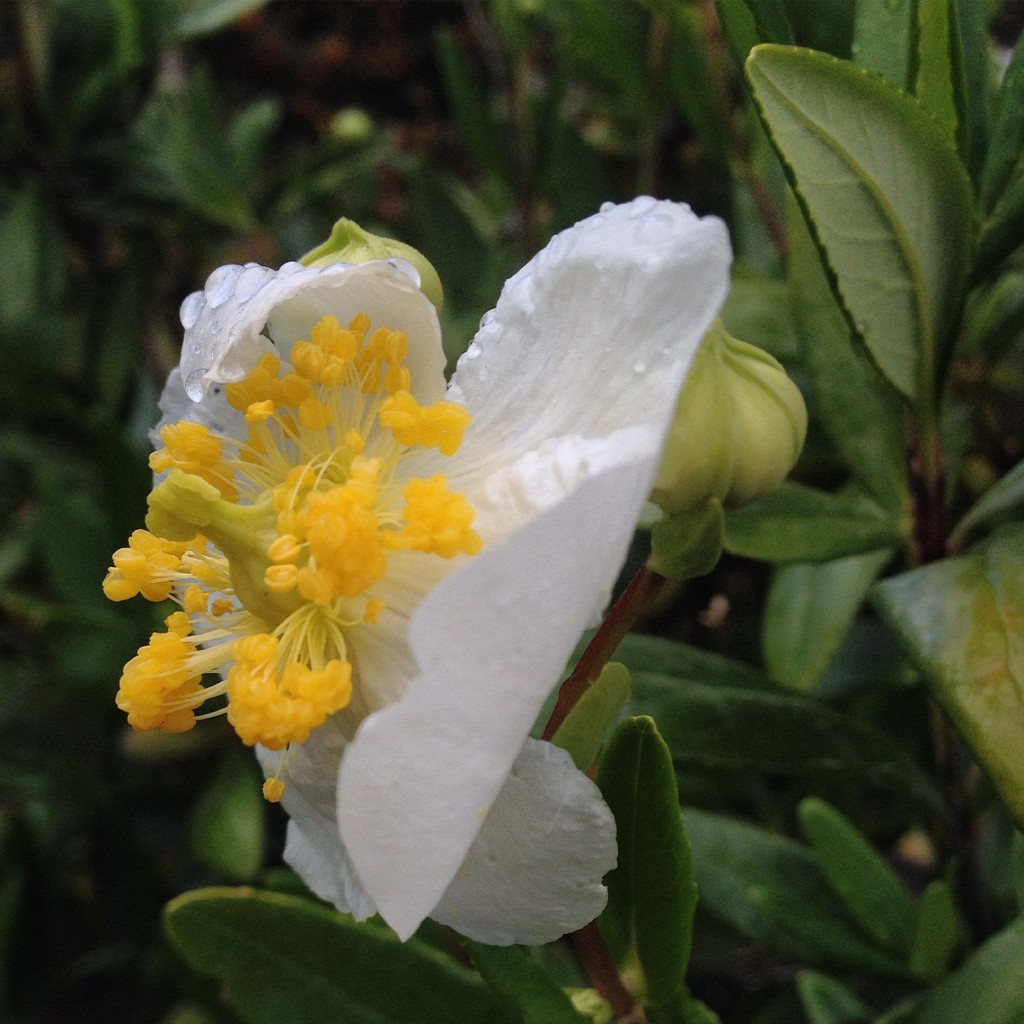 One big topic around here this week was WATER. While the governor announced mandatory 25-35% cutbacks in water usage for California residents and we started plotting how we'll achieve that, a storm came in, bringing us much-needed rain plus even lightning, thunder, and hail. This photo was taken in the native plant garden on my campus just after one of those thunderstorms.
Here are some links for your weekend. Enjoy! 🙂
On my travel wishlist: a long weekend in California's Anderson Valley
Atmospheric photos of one of my favorite cities, London
A touching video of a baby elephant reunited with her mother
15 awesome day hikes in the U.S.
Will this recipe change the way you make pasta as a weeknight dinner?
A beautifully written essay on the reason for hope despite all the difficulties of life
A local's guide to California
Parenting is tough stuff, so I've got this on my to-read list.
Looking for a red wine for the weekend? This might help.
Any favorite links you'd like to share? Please do! Have a good one 🙂